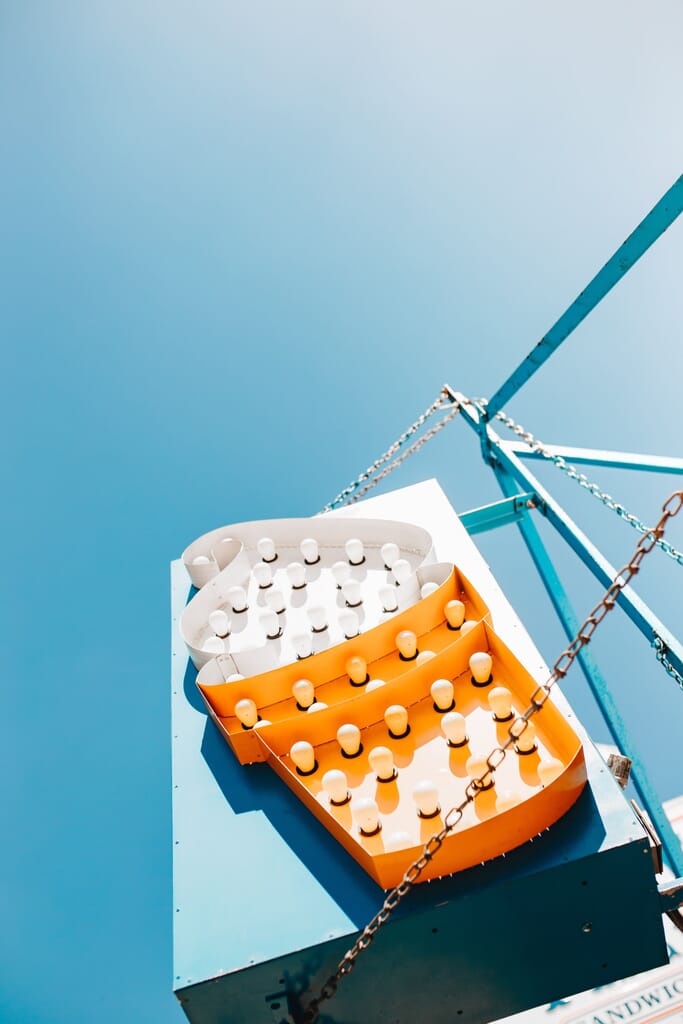 With the likes of Margate, Hastings and Whitstable hogging the hip seaside limelight, sunny Southend-on-Sea is a coastal town that's often overlooked. In fact, this Essex seaside town has got a bit of a bad rap over the years for being old-fashioned, slightly tacky and, well, Chav Central. But things are definitely on the turn.
With a vibrant arts scene and a University of Essex campus in the town centre, Southend is fast becoming an attractive spot for more and more young people with plenty of things to do.
The summer months in particular are a hotbed of events, with the Estuary Fringe Fest and the Village Green arts and music festival, which in the last few years has attracted acts including Kate Nash, Nitin Sawhney, Rag N Bone Man and Scroobius Pip.
That's not to say that it's all glitz and glamour – far from it! With arcade amusements lining the seafront, a high street full of your favourite nationwide stores, and more fish and chip shops than you can shake a stick at, there's plenty to whet your desire for a nostalgic British break. And with regular trains from London Liverpool Street or Fenchurch Street taking just under an hour, it's the perfect opportunity to get away for some seaside R&R.
---
THINGS TO DO IN SOUTHEND-ON-SEA
SATURDAY MORNING
EMBRACE THE SEA AIR | 9am
Oh you do like to be beside the seaside, eh? Well, you can't really escape it in Southend, so that's a big bonus. Start your morning off by filling your lungs with the salty, sea air along the beach. There are so many different sides to Southend that it takes quite some time to see them all. Head to the Marine Parade at the bottom of the high street for the tourist area, complete with the arcades, fish and chip shops, and seaside souvenirs. Or take a walk towards Thorpe Bay, where the property values rise and the level of tourists decrease, for golden stretches of untouched beach, dotted with colourful beach huts and rowing boats.
Of course, you can't go to Southend and not see the jewel in its crown: the longest pleasure pier in the world! It's survived several fires over the years to be officially named as a grade II listed building, extending 1.34 miles out to sea. At the end of the pier you're rewarded with superb views back to dry land, as well as a working RNLI station, gift shop and The Royal Pavilion, which serves delicious cream teas and other well-needed refreshments.
Top tip: Pier opening times vary from season to season, so be sure to check the Southend borough council for times before heading off. While you can walk to the end and back (for a mere £2, or £1 in the winter), there's also the option to take the pier train for £5 per person. Discounts are available for kids, OAPs, students and concessions.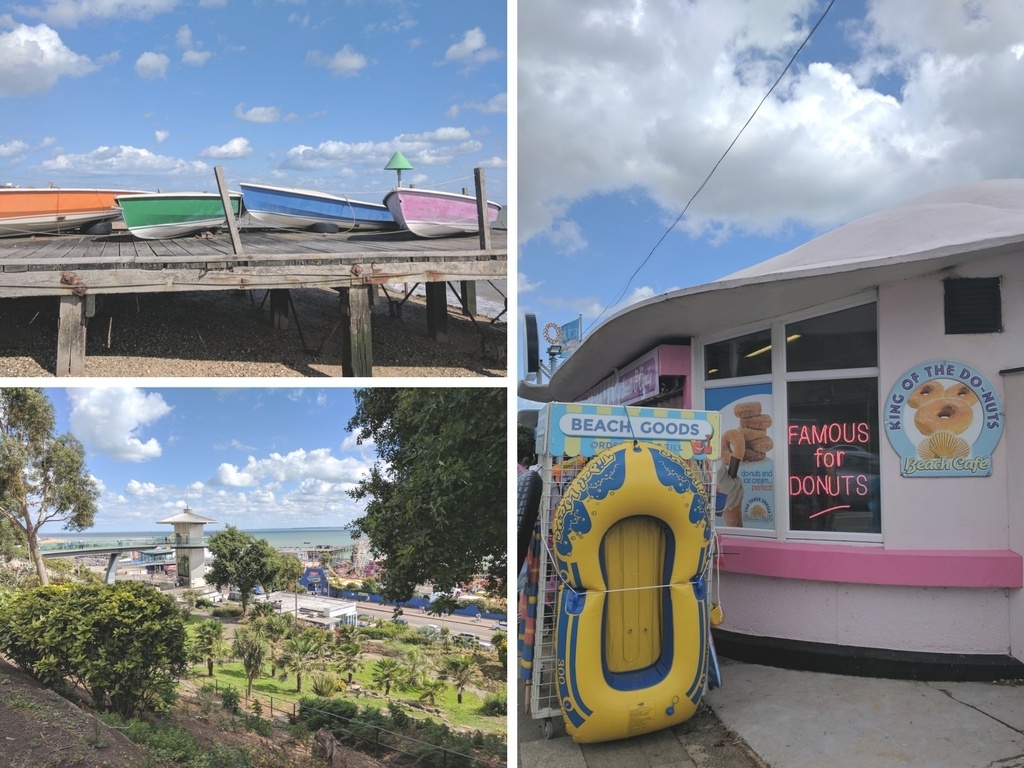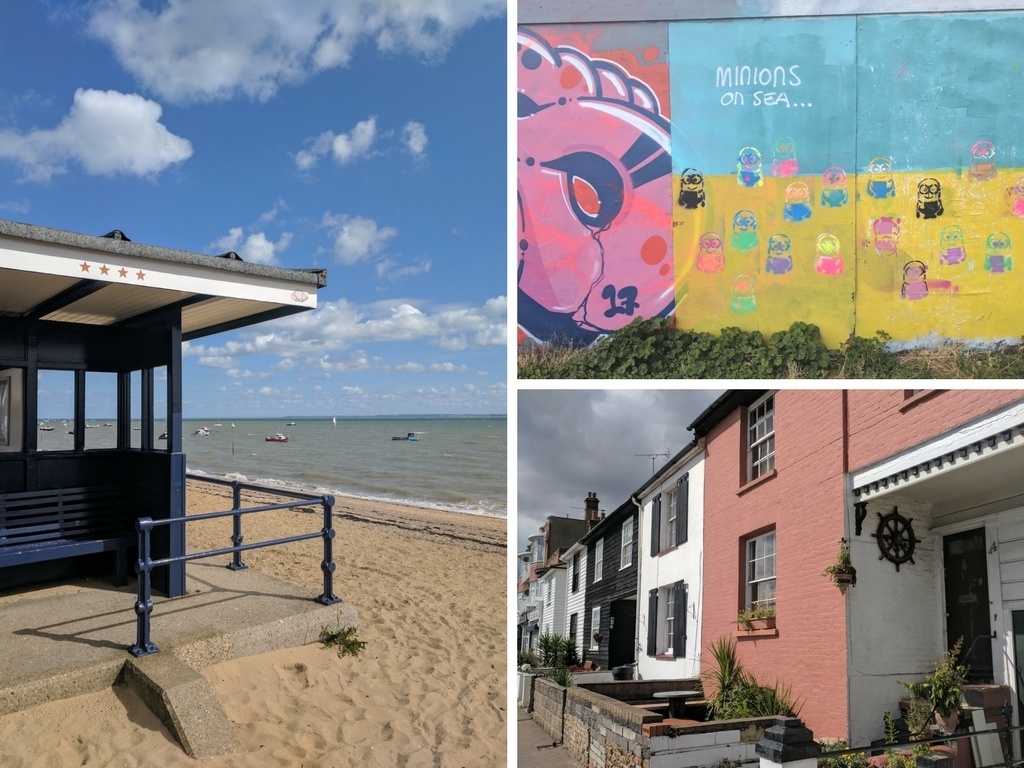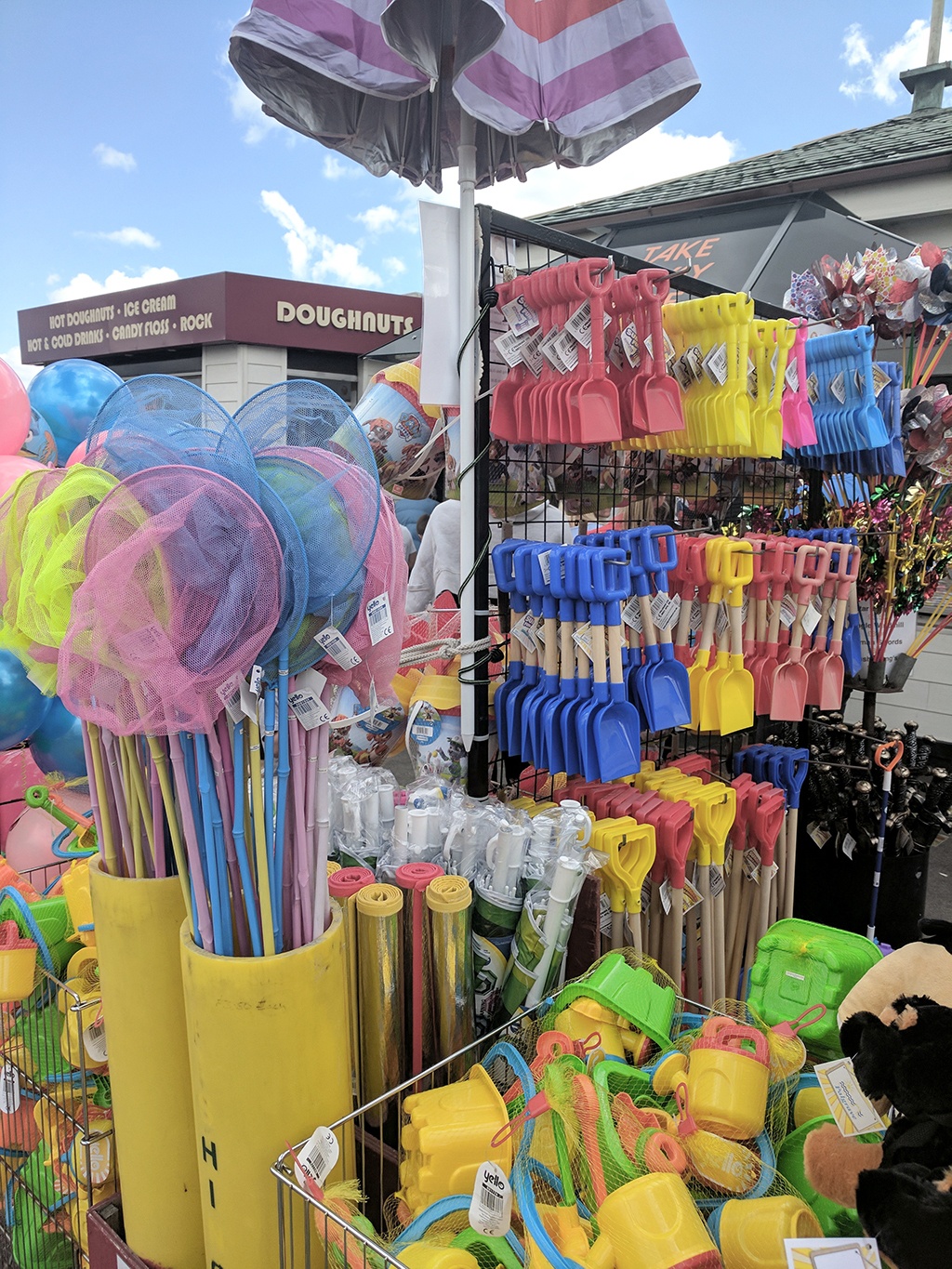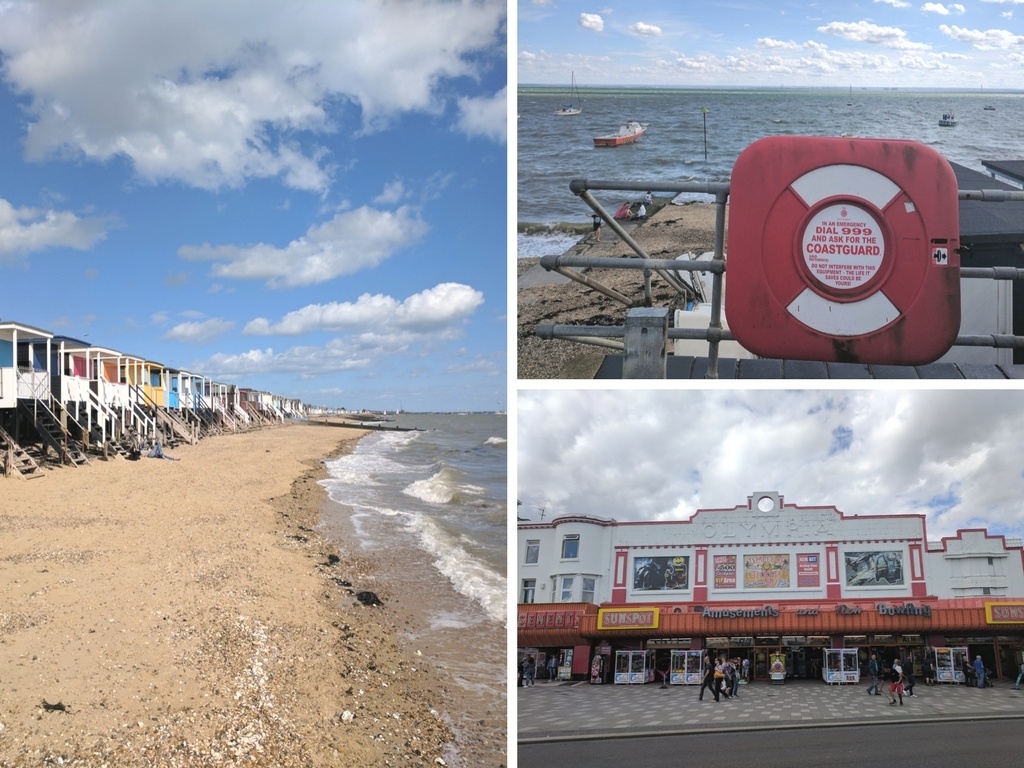 ---
SATURDAY AFTERNOON
HIT THE WATER | 1pm
Southend uses its seafront location to its advantage, offering a whole range of watersports for small and big kids alike. From April through to October (depending on how brave you're feeling), the Southend Marine Activities Centre is the spot for beachside activities, including sailing, jetskiing, beach games and banana boat rides. Outside these months, the centre offers indoor theory classes.
If hitting the water (both figuratively and literally) isn't your thing, then try Adventure Island. The theme park has been a Southend attraction since 1976, and now offers over 30 rides for kids of all ages, from rollercoasters to haunted houses and the dodgems. Two fun facts: firstly, in 2016, the park was named one of the 'Friendliest Parks in the World' at the annual Amusement Today Golden Ticket Awards. And secondly, a crow built a nest on top of the Rage rollercoaster's loop back in 2011, attracting nationwide press. Hey, if it's good enough for them…
Top tip: Buy Adventure Island tickets online for savings of up to 20%. There are different levels of wristbands at varying prices for small children, juniors, and those big enough to go on the craziest rides – so plan ahead to save yourself a pretty penny.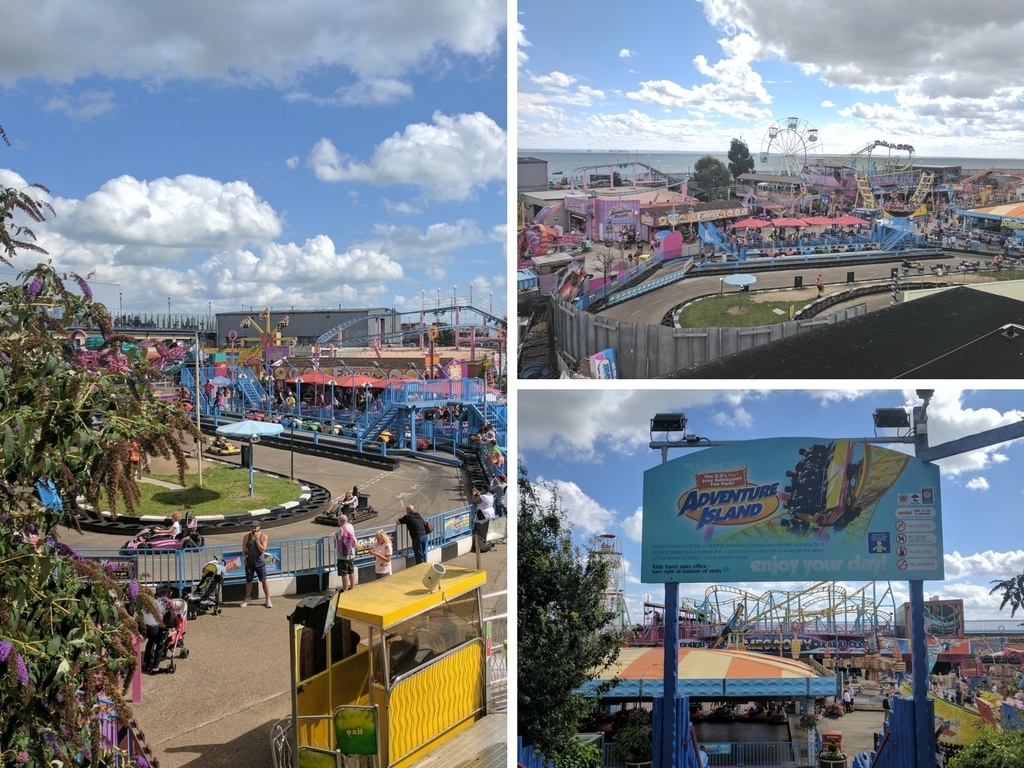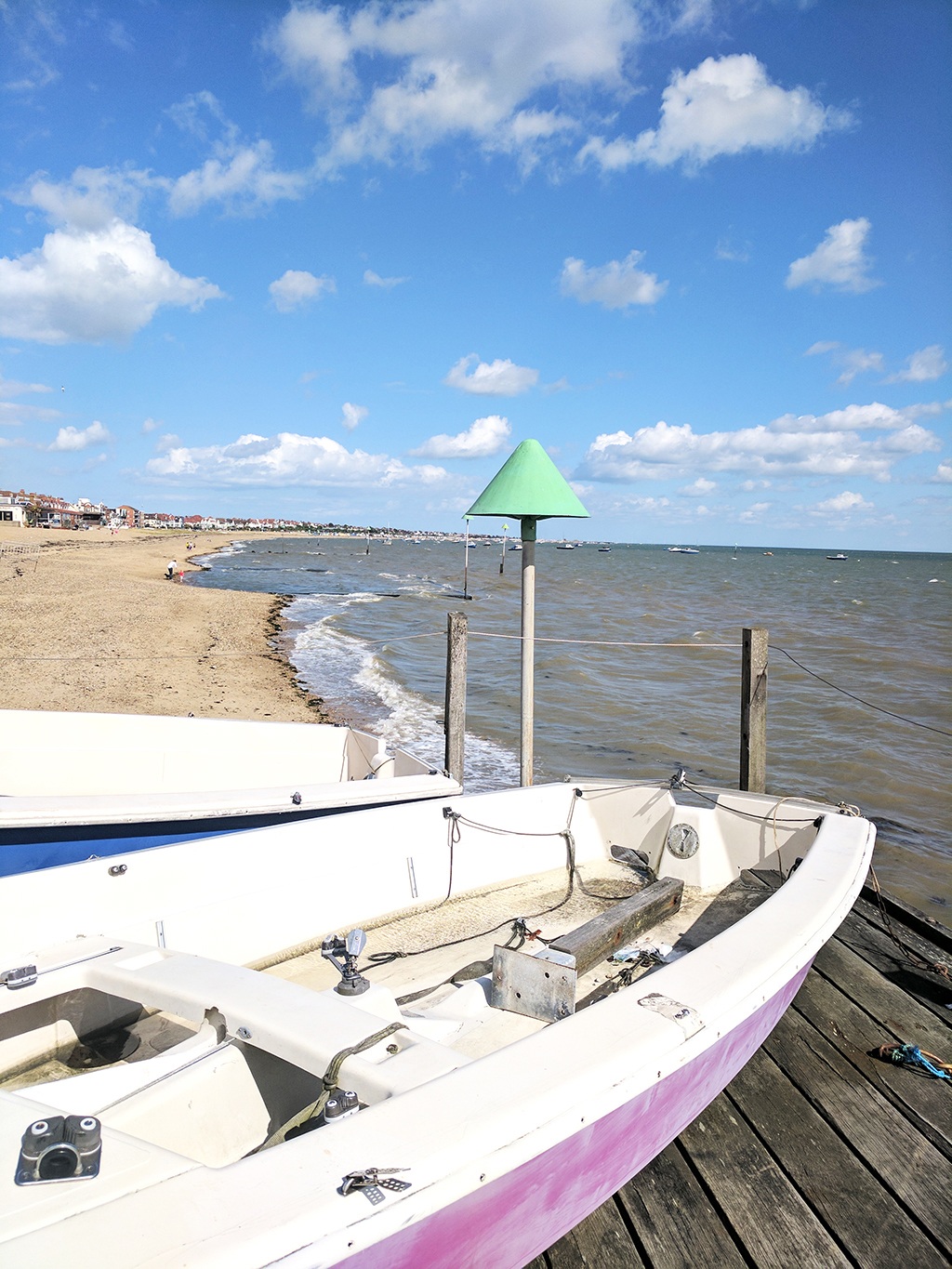 ---
SATURDAY EVENING
DO AS THE LOCALS DO | 7pm
Despite being officially classed as a town, that doesn't mean Southend can't compete with larger UK cities when it comes to entertainment! It's got an Odeon cinema at the top of the highstreet and two local theatres (the Cliffs Pavilion and the Palace Theatre). Nightclubs, bars and restaurants also dominate the main high street area.
Depending on your palate preference, there's something for you. While Mangetout specialises in steaks and juicy meat burgers, those with particular dietary requirements may be better off popping into the Molo Lounge which has entire menus dedicated to gluten-free and vegan dishes. Molo Lounge is a relatively new addition to the Southend scene, but having been there twice in recent weeks I'm quietly confident their flavoursome meals won't be going anywhere anytime soon…
For drinks, the world is your oyster! Or, at least, the high street is, which has a whole selection of watering holes to whet your whistle at. Student-types will love the rock-bottom prices of The Alex. There are also board games inside and pool tables outside, so expect to lose a few hours there. The cool kids will fit right in at The Railway, a bohemian rock and roll pub which is often home to live music. And just down a side road, hidden behind the pubs and the clubs, is The Mews, a cosy bar featuring exposed brickwork, comfy leather sofas and an electric vibe.
Top tip: Down on the seafront the entertainment continues late into the night. There are two casinos (Grosvenor Casino at the bottom of the high street, plus Genting Casino a little towards Westcliff), as well as a second 'amusement park' in the form of The Kursaal. Inside you'll find MFA Fantasy Park with laser games, bowling, a sports bar and a cafe, many of which are open until 2am on Friday and Saturday evenings.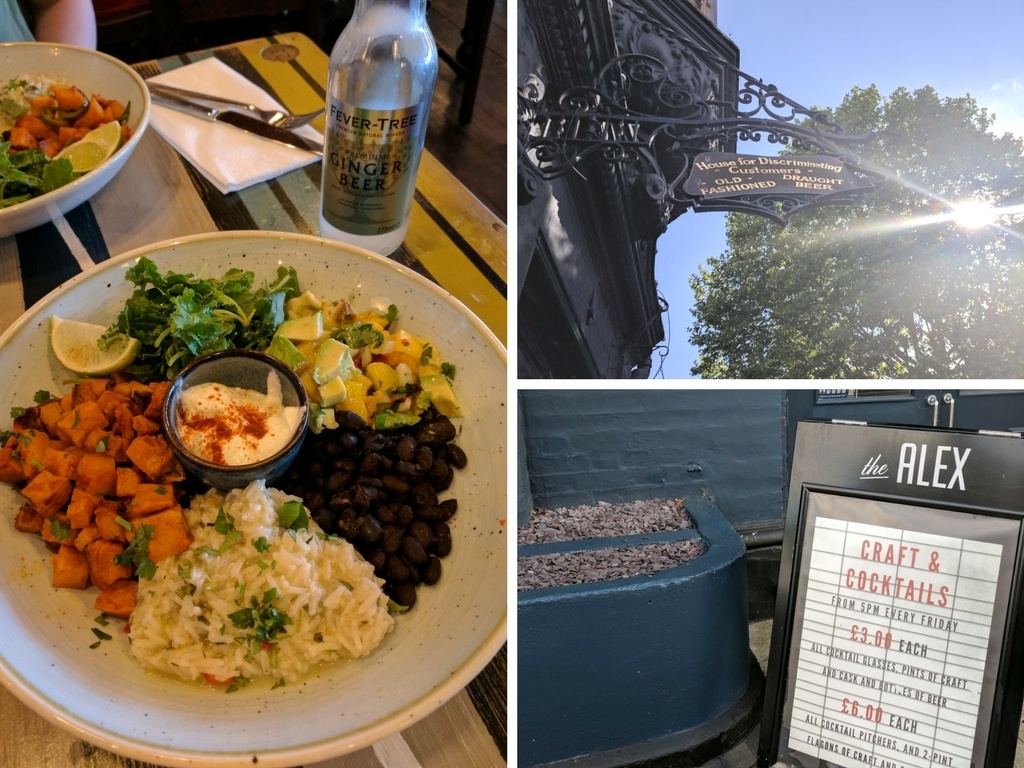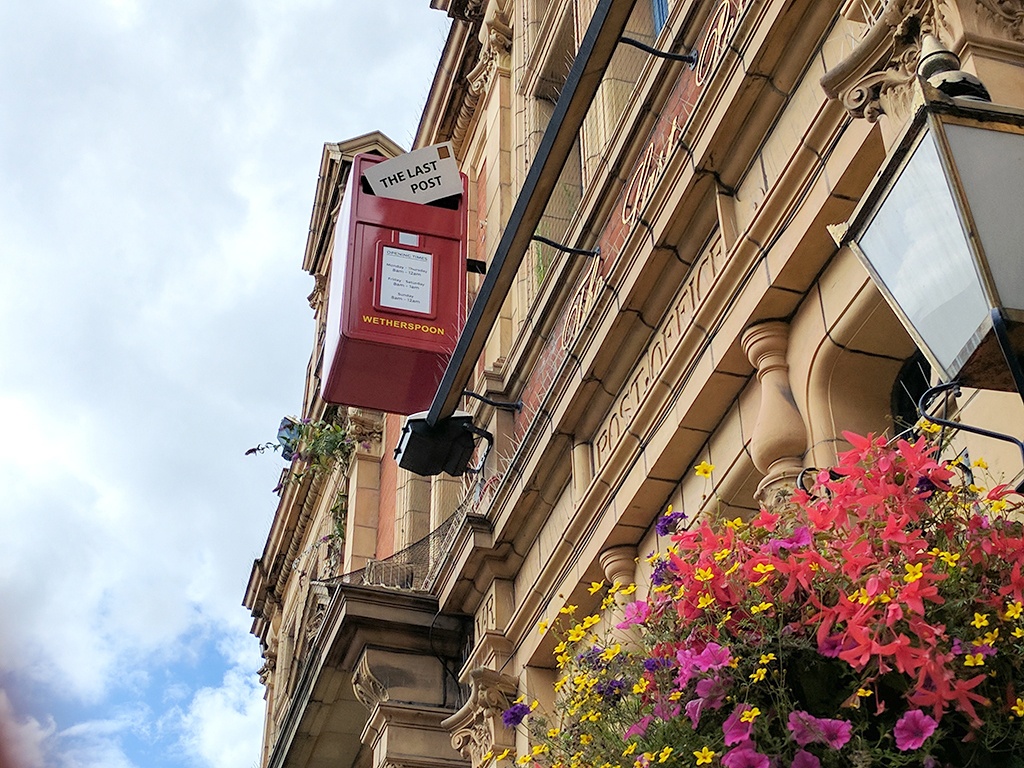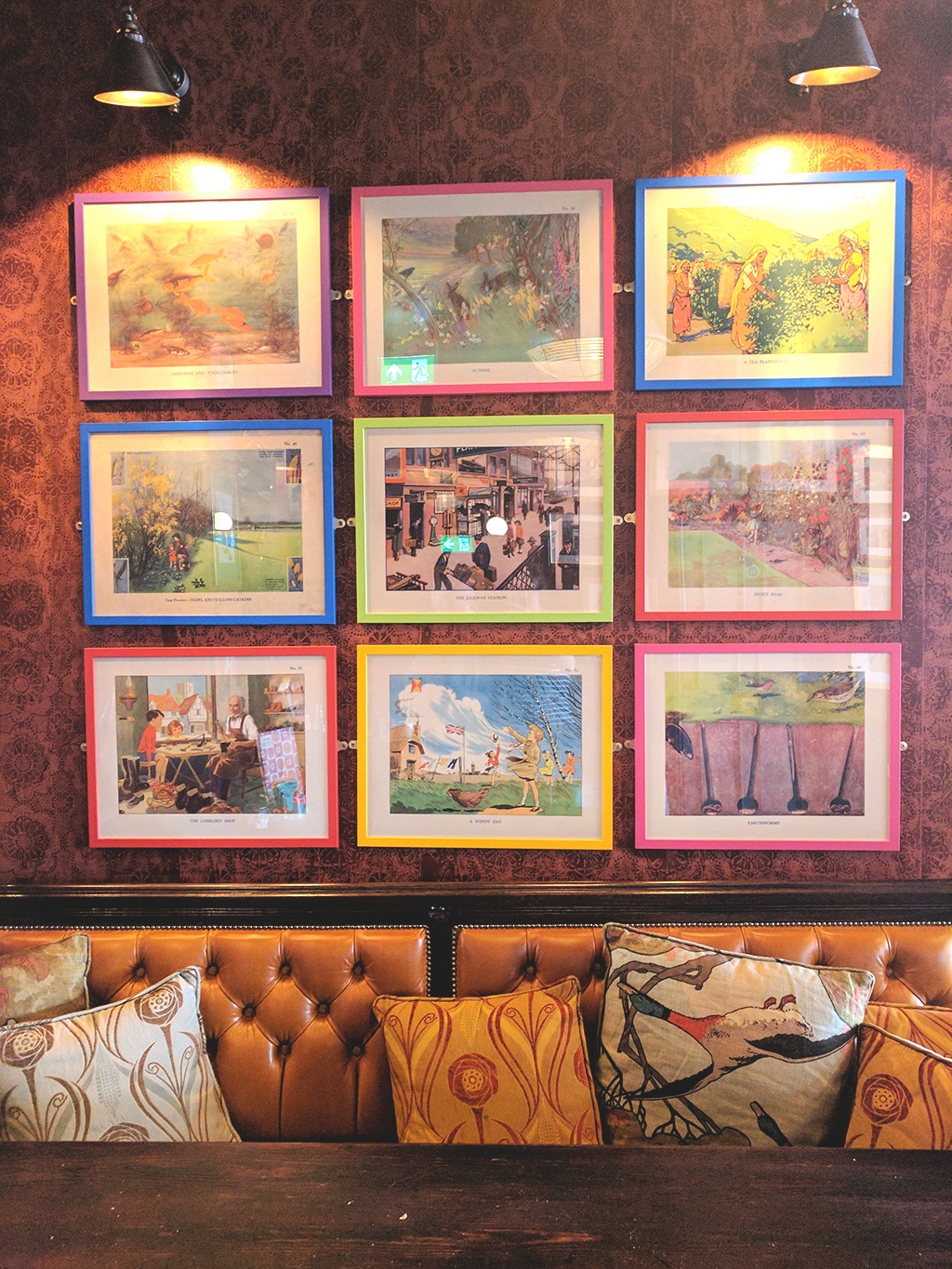 ---
THINGS TO DO IN SOUTHEND-ON-SEA
SUNDAY MORNING
PUT YOUR WALKING BOOTS ON | 10am
At Southend Pier, turn right and simply: walk. This route will take you along the seafront through Westcliff, past Chalkwell and into Old Leigh. At 5.4 miles long, the walk will take you a good 90 minutes or so, but with spectacular views along the way time will fly.
With the beach on one side and sights including the early 20th century Cliff Lift on the other, you won't know where to look. For mid-morning snacking: take your pick. First up there's Oliver's On The Beach, a friendly seafront cafe owned by several of Jamie Oliver's family. And then there's my personal favourite: The Beach Hut. The glass conservatory overhangs the beach so you're treated to head-to-toe beach views. Brunching options aren't too bad either, with a build-your-own breakfast served with toast until 11am.
Top tip: If you don't fancy the walk (or you're just a bit pushed for time), the C2C train line from Southend Central will take you to Leigh in just 8 minutes for the grand total of £2.80 per person. Don't worry, no judging here, I totally did this route the other day too!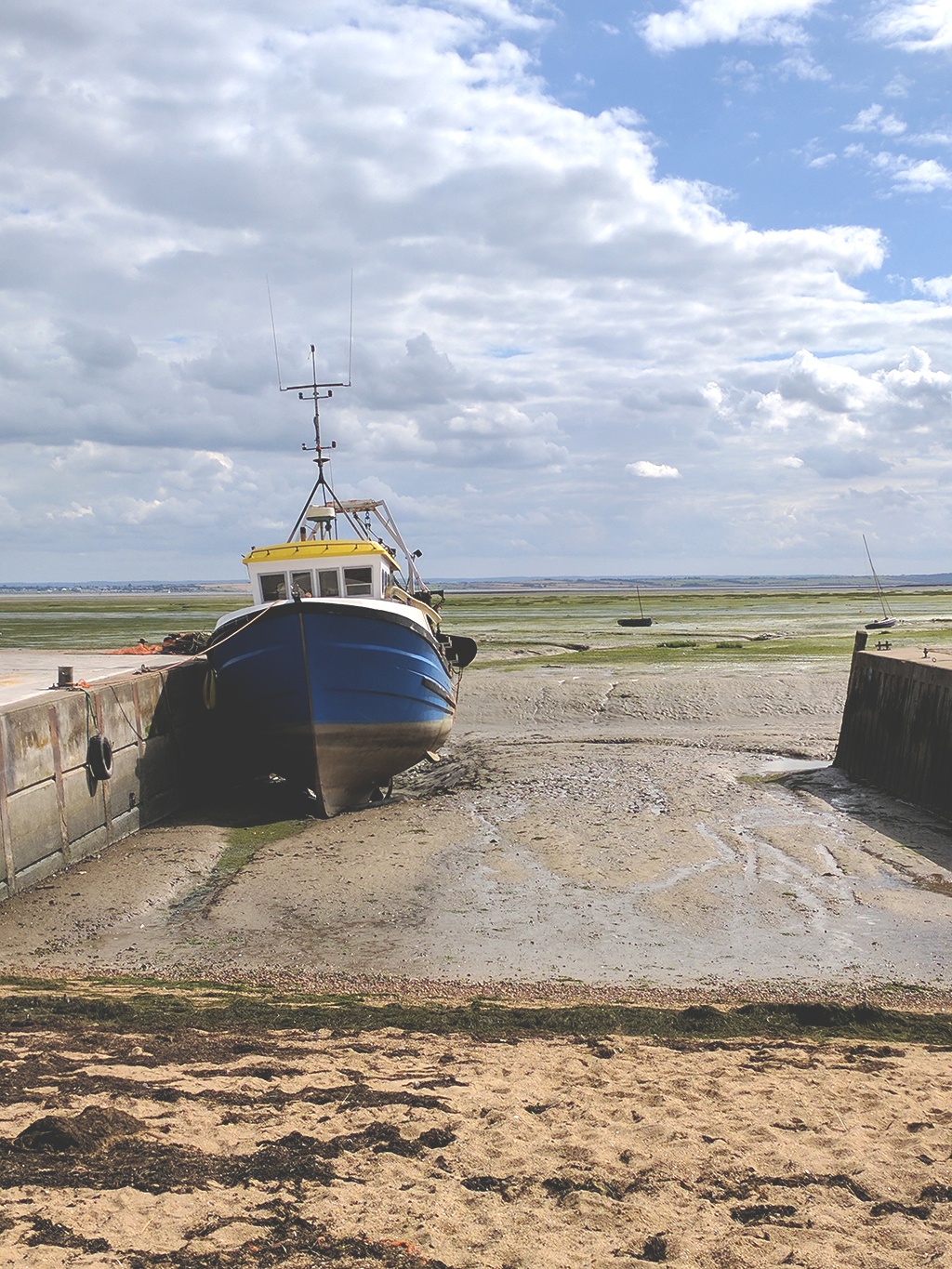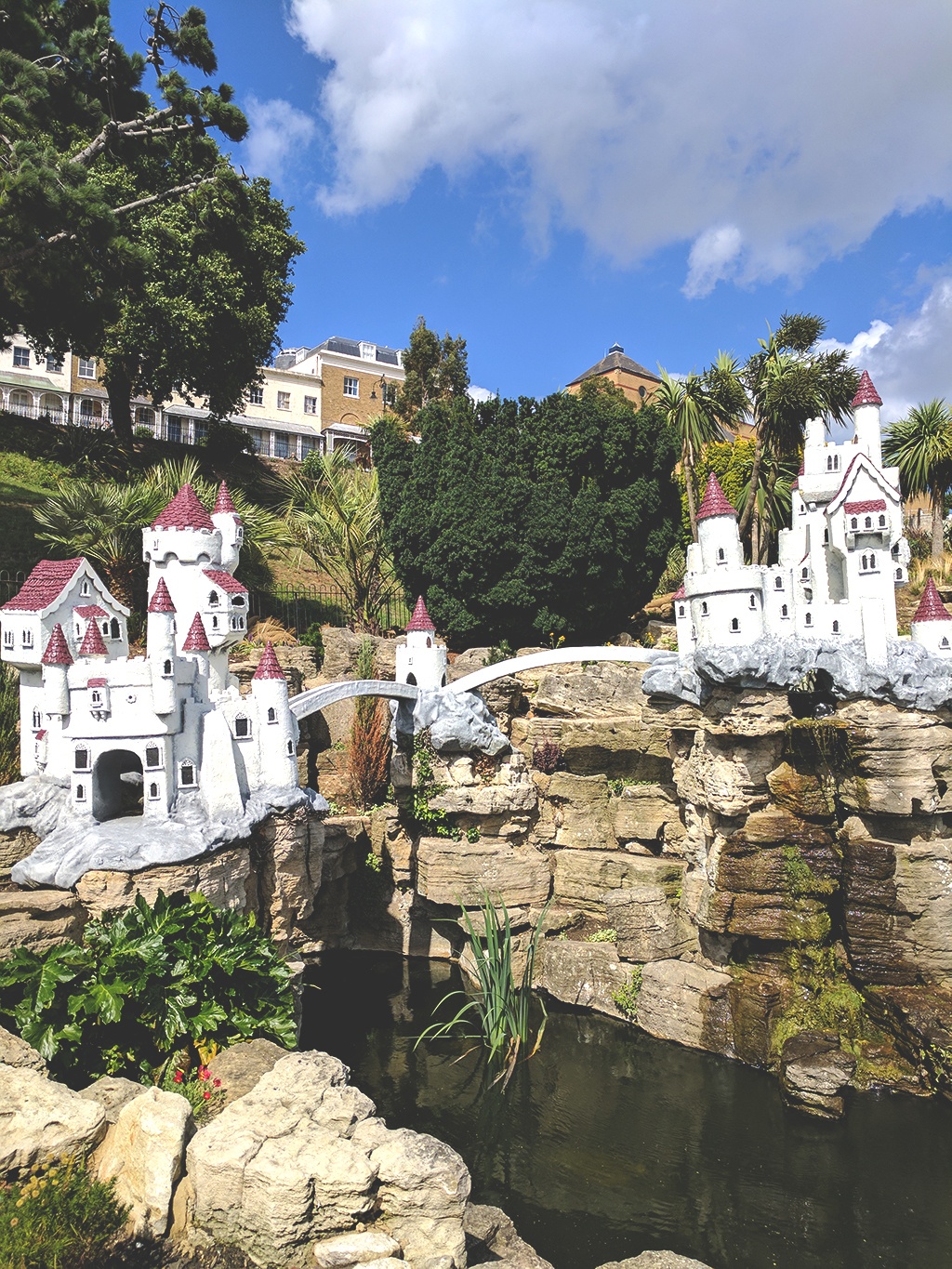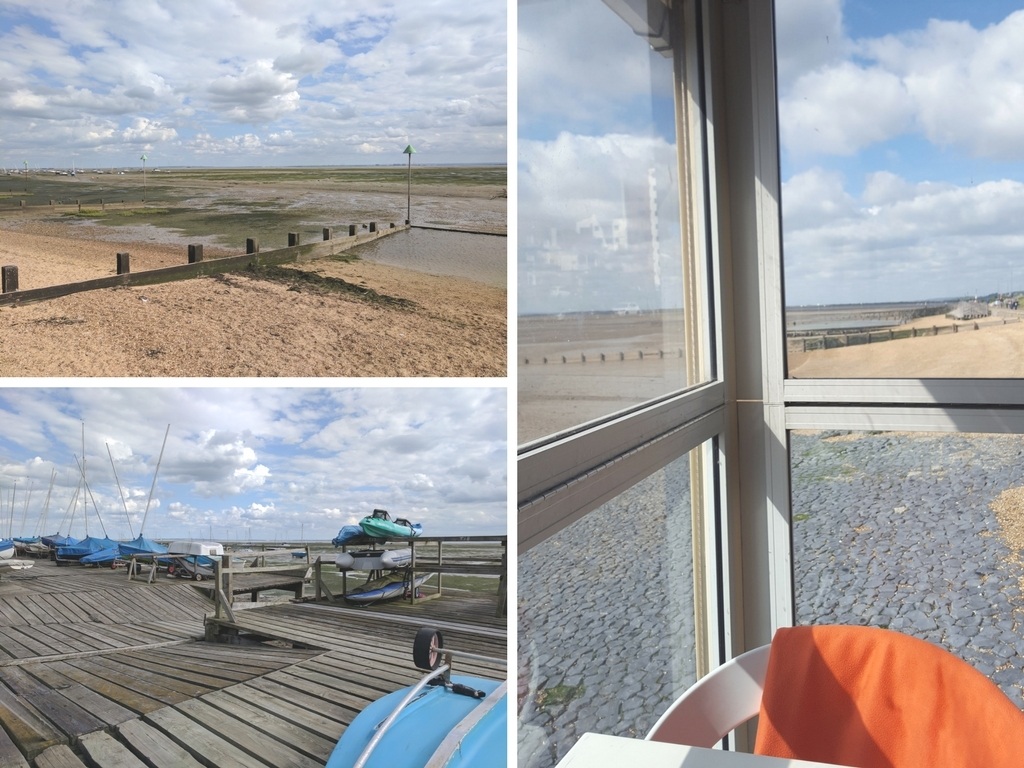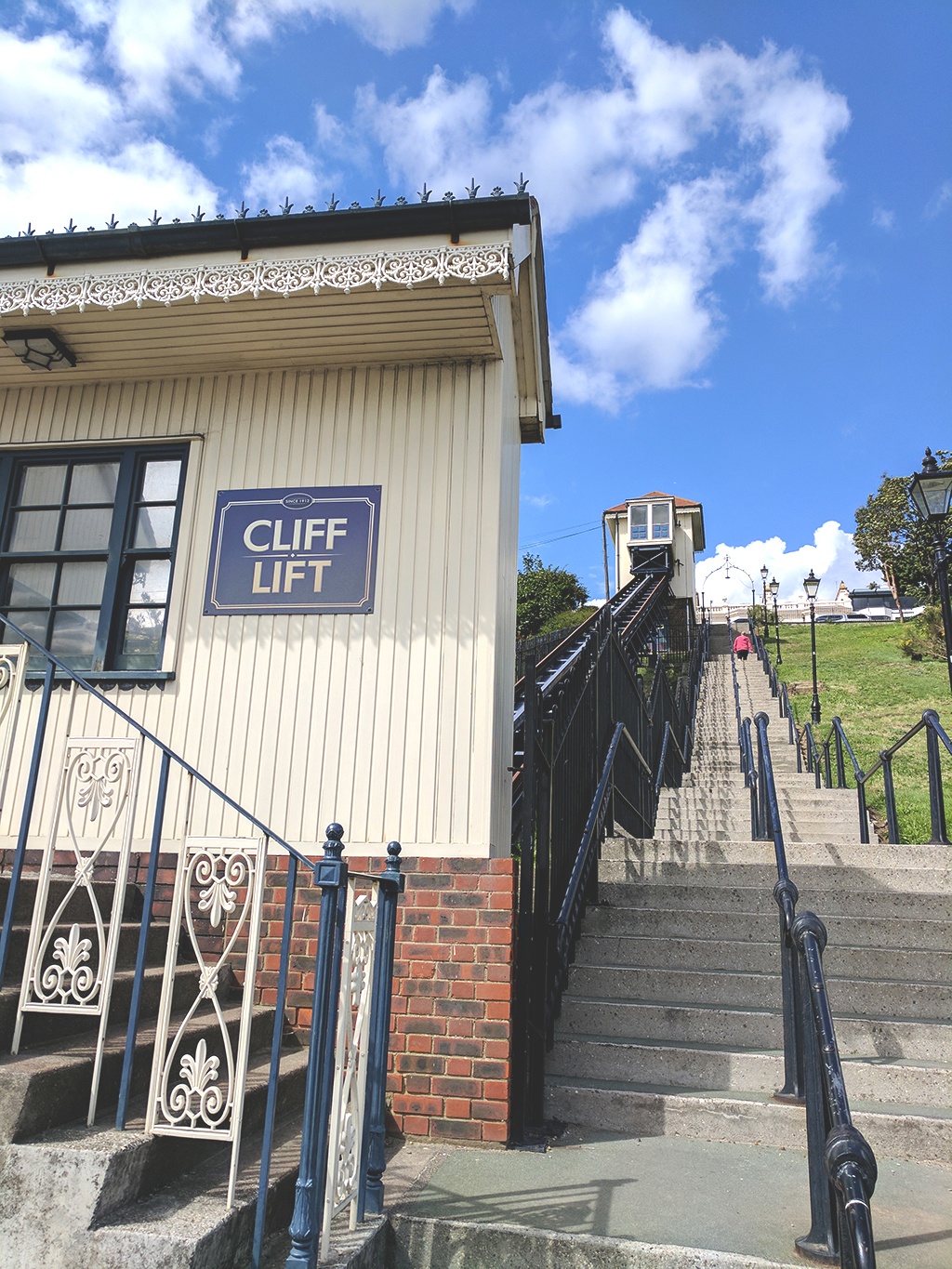 ---
SUNDAY AFTERNOON
GO FISH | 1pm
Old Leigh is one destination I always recommend visitors to Southend make time for. For one, there's the fact its quaint cobbled streets and historic fishing village charms allow you to embrace a different side of Essex to what you may already know. And secondly, if seafood is your thing, you're in the right place.
As one of the more picturesque areas of Southend, Old Leigh is also good for grabbing a Insta-worthy photo. When the tide's in, small boats bob up and down to the rhythm of the gentle current. And when the tide recedes, it opens up small craters for kids to play in…and invariably get incredibly muddy.
In addition to craft shops, homely tea rooms and features of iconic history, Leigh is also home to its many cockle sheds. Old Leigh is still a much sought-after centre for fishing, and so it's almost a crime to leave without tasting some of the area's cockles, prawns, oysters and more. Best accompanied by a side of Champagne, obviously.
Top tip: Old Leigh is a thriving centre of arts all year round, so if you're flexible on time see if you can coincide your trip with a special event. Leigh Folk Festival is a local favourite, and is now officially classed as the UK's biggest free event of its kind. As well as live music there's storytelling, poetry, local food and children's activities.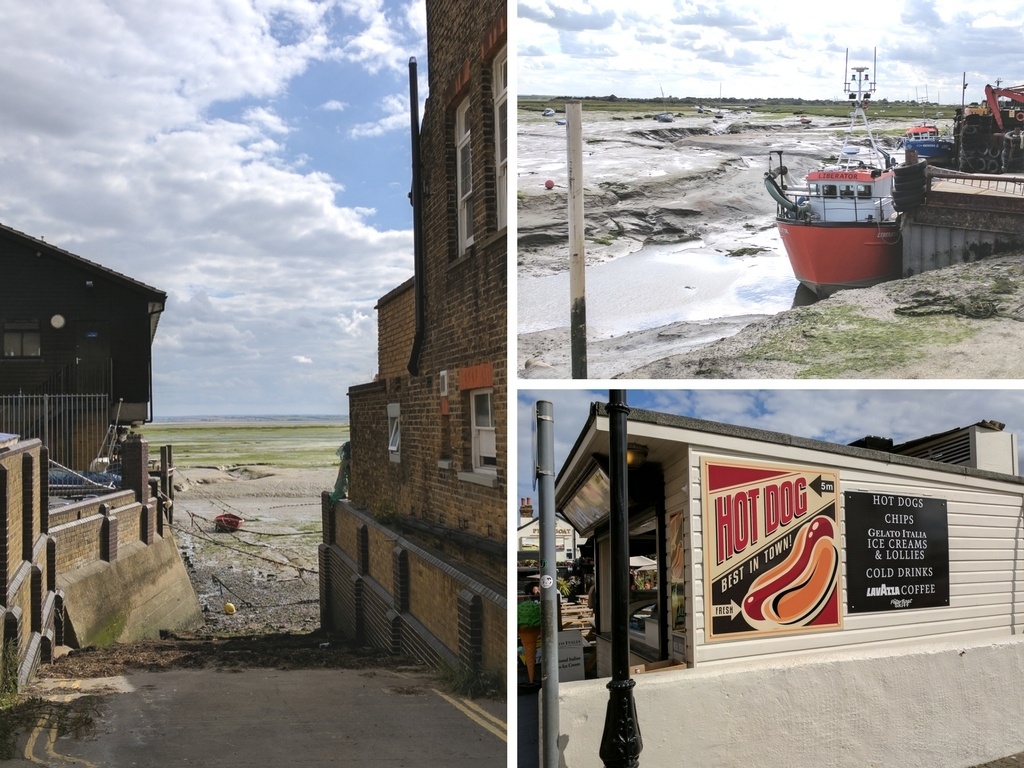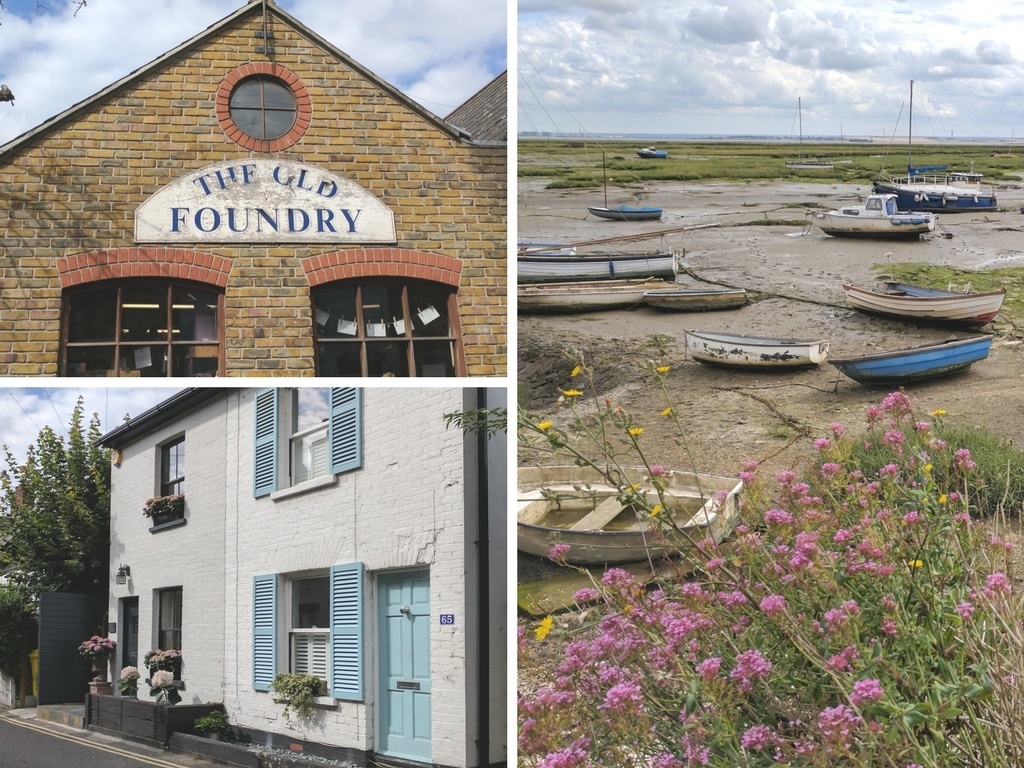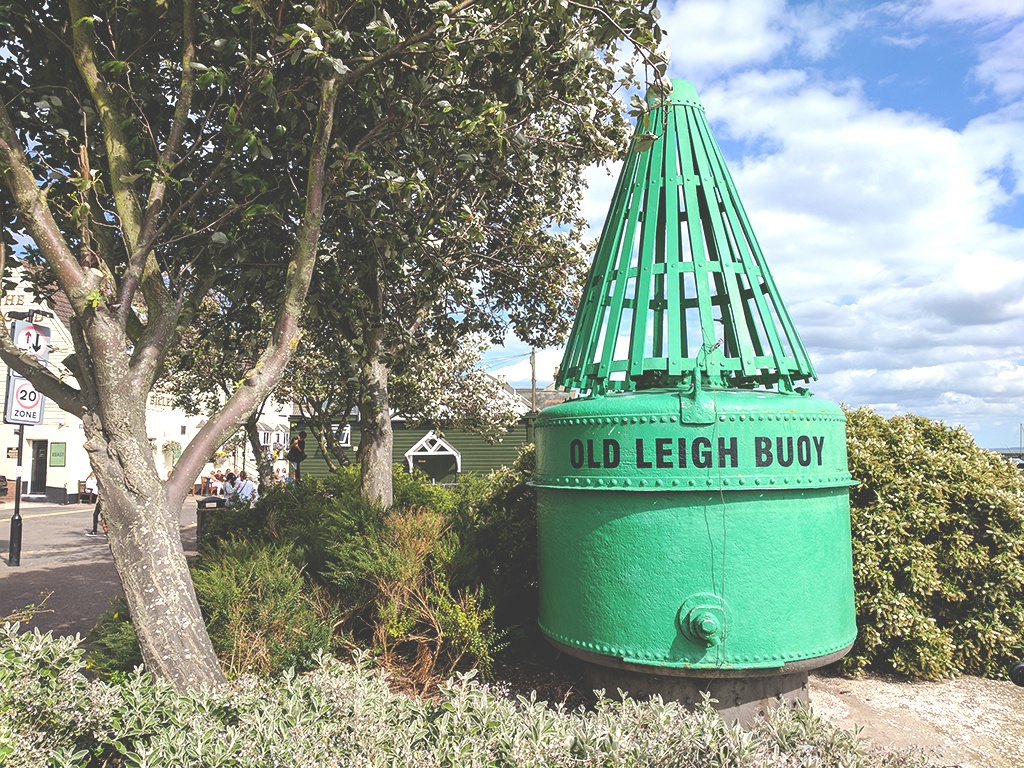 ---
SUNDAY EVENING
UNWIND BY THE RIVER | 7pm
You've seen what Southend's nightlife is like, now see how Old Leigh fares. The Peterboat is one of the area's most popular spots for a bite to eat and a tipple. Opt for outside beach seats for a sea view to go alongside your sea food. The Boat Yard restaurant is also another popular choice, combining modern decor with the vintage characteristics of an old working boatyard. An outside wooden deck juts out into the water for a table with a view; it's not quite Southend Pier, but it's a fancy second best.
Top tip: Tables get booked up fast at The Boat Yard, so it pays to book in advance for the best seat in the house.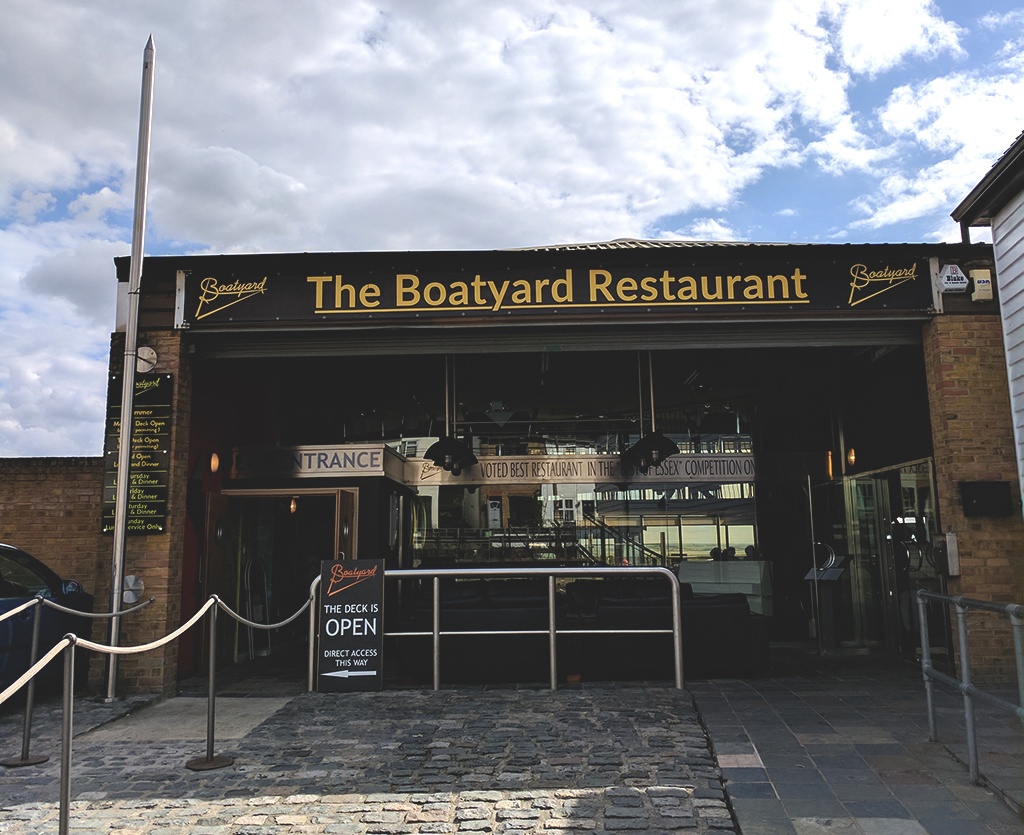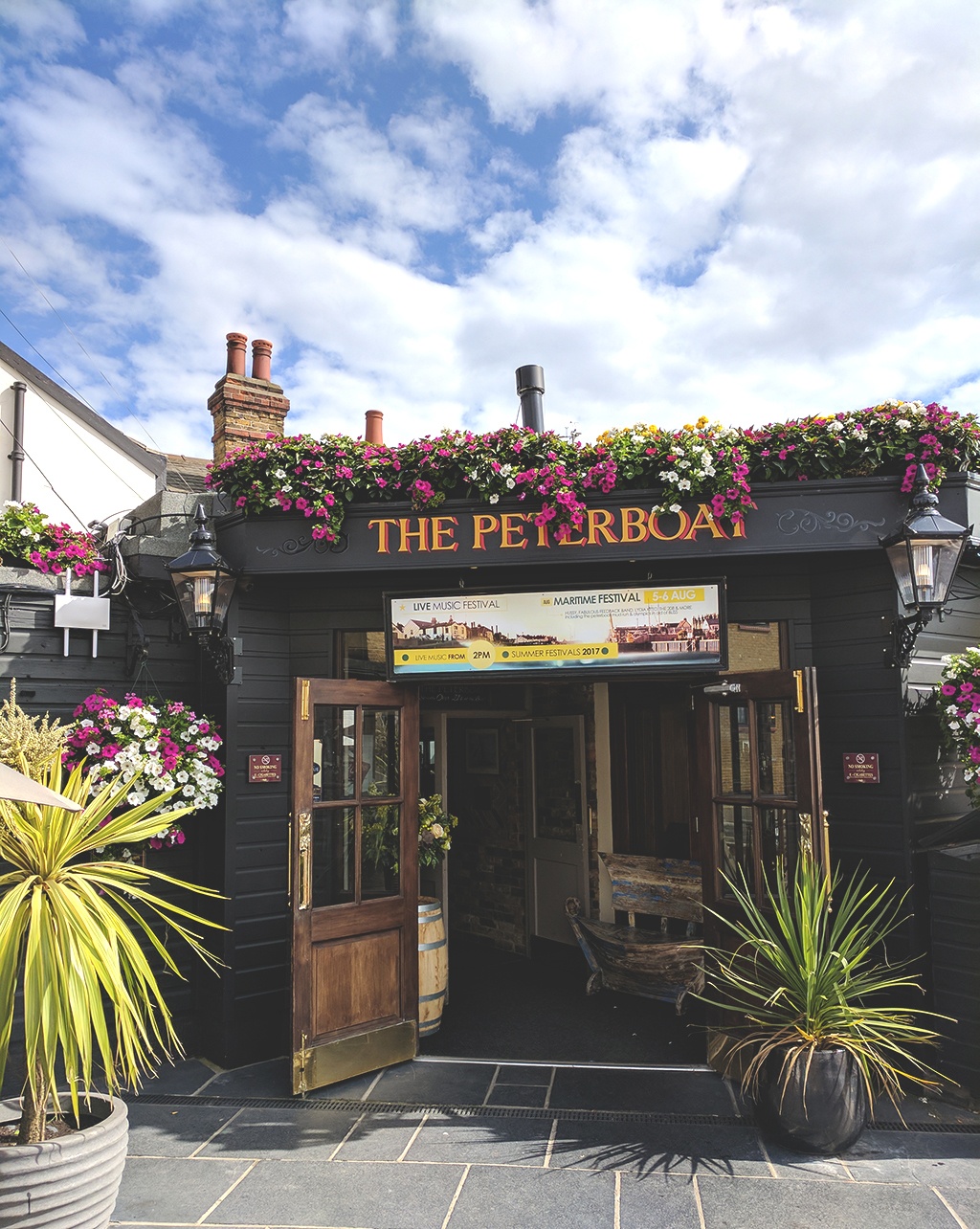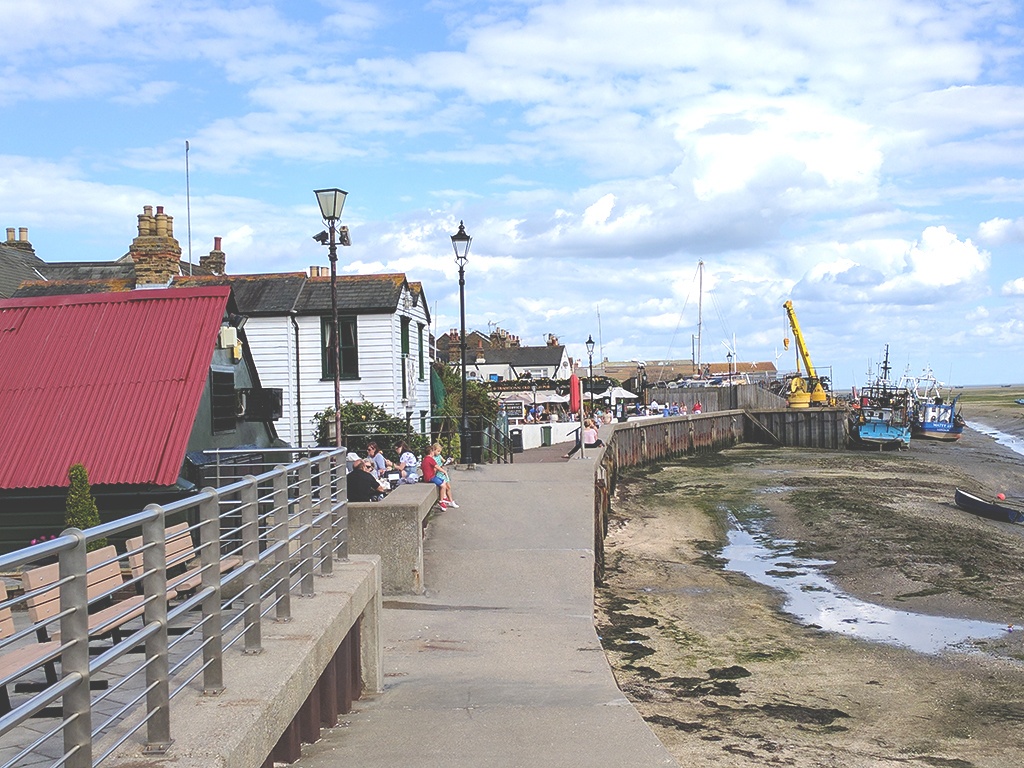 ---
COFFEE SWEET STOPS IN SOUTHEND
Coffee, tea, cake, brunch… Southend has got snack time sussed. In the main high street there's a whole variety of tea rooms, from the Remedy Tea Shop with its mismatched decor that looks like your granny's front room, to Utopia and its retro memorabilia. Utopia is the spot I always take people to because of their unusual concoctions of hot and cold drinks. Their cherry and passionfruit smoothie is my current favourite, along with a slice of their peanut butter and white chocolate cake. In a word: Divine.
Down on the Eastern Esplanade there's Attic, which serves hearty breakfasts and lunches as well as a full selection of hot and cold drinks. All the decor is completely tea-themed, with tea pots, tea caddies and tea chests lining the walls like some incredibly proud safari lounge displaying all its wares.
One other thing: Everywhere you look in Southend you'll see signs for Rossi Ice Cream. It's basically an Essex institution that started way back in 1932 and has since spread its roots into every local cafe, restaurant and seafront stall you could possibly find. Not to be bias, but Rossi's is a very special scoop. From the classic 99 flake cone to a bowl of bubblegum, lemon curd meringue or even rhubarb and custard, it's worth taking the time to find your favourite flavour before you leave…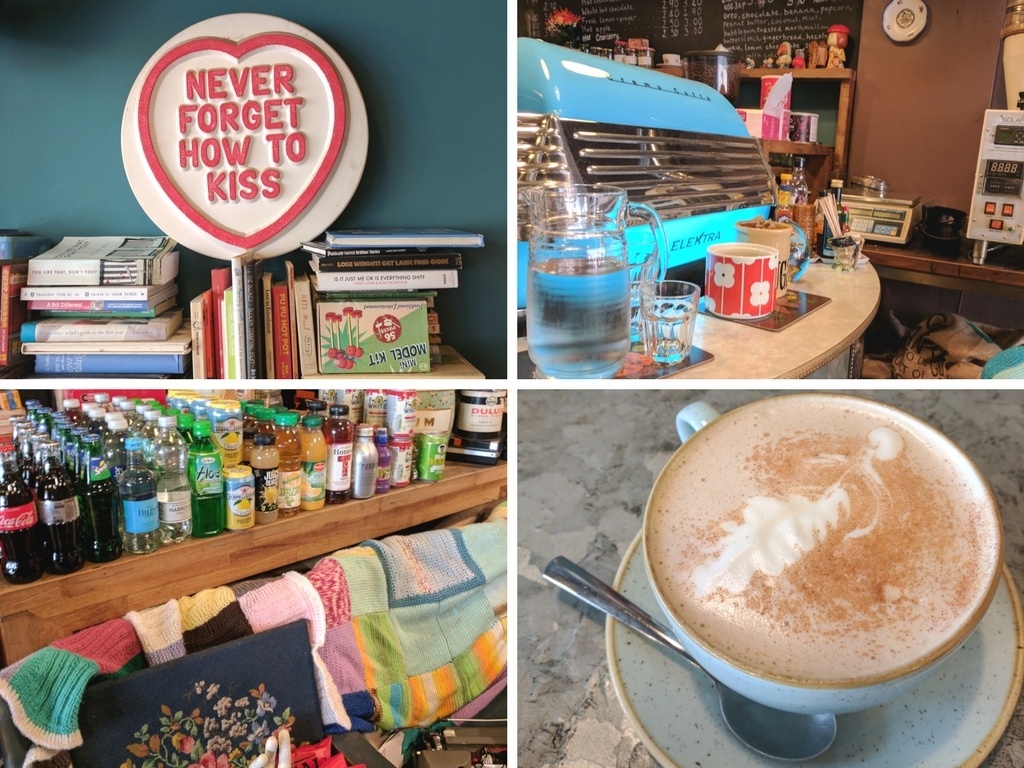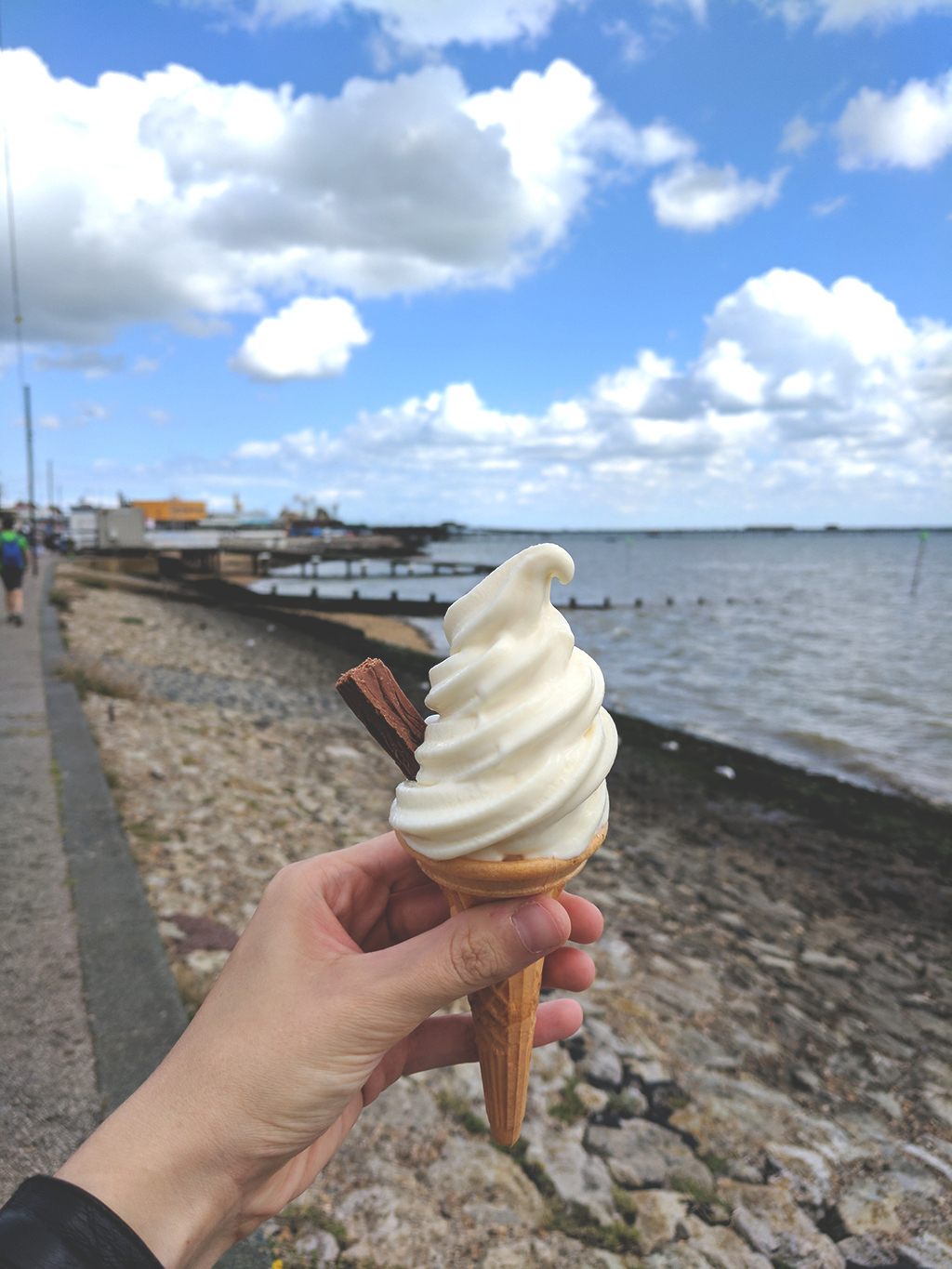 ---
WHERE TO STAY IN SOUTHEND
On Budget: At the bottom of the high street, the regal building housing Park Inn by Radisson Palace is an imposing sight. The hotel offers all the comfortable amenities you've come to expect from a Park Inn hotel, and it's good for both business and budget travellers alike. For around £70 a night, you can't beat the central location close to the shops, bars and seafront. Just be sure to request a seaview room!
Blow the Budget: As the only 5* accommodation in the immediate area, Suenos Guesthouse is hard to beat for a romantic weekend stay. It's a short distance from the main town centre – a 20-minute walk along the seafront – but it's much quieter and you've got the beach right on your doorstep. Expect a contemporary monochrome design and roll-top baths for between £125 and £130 a night.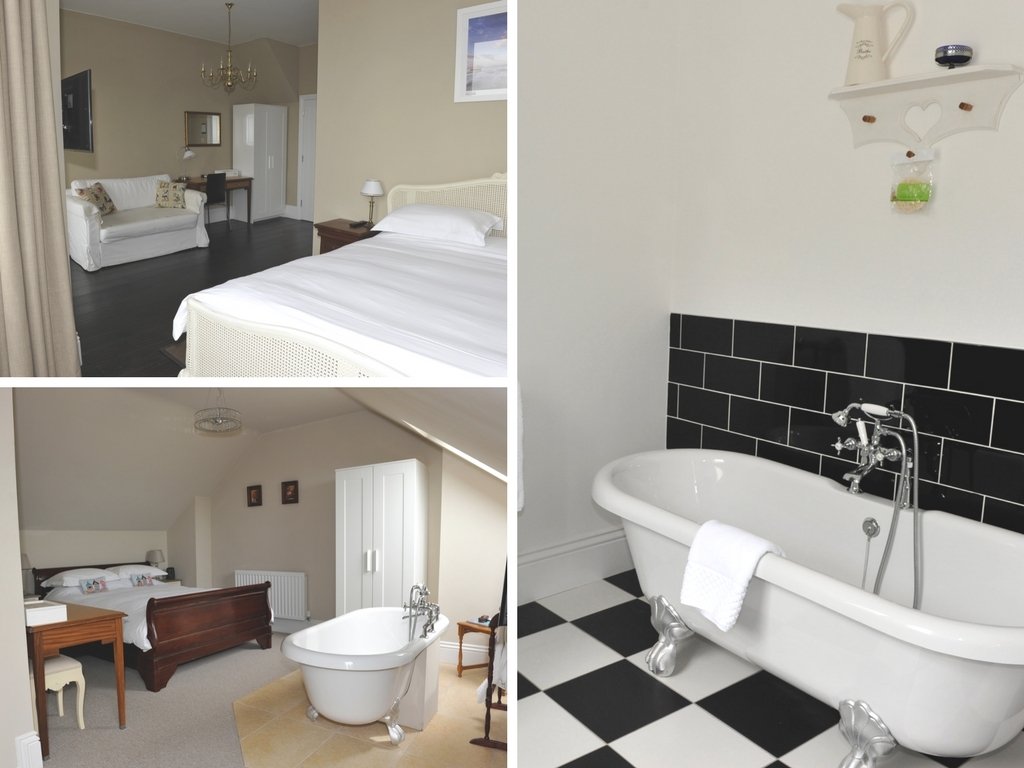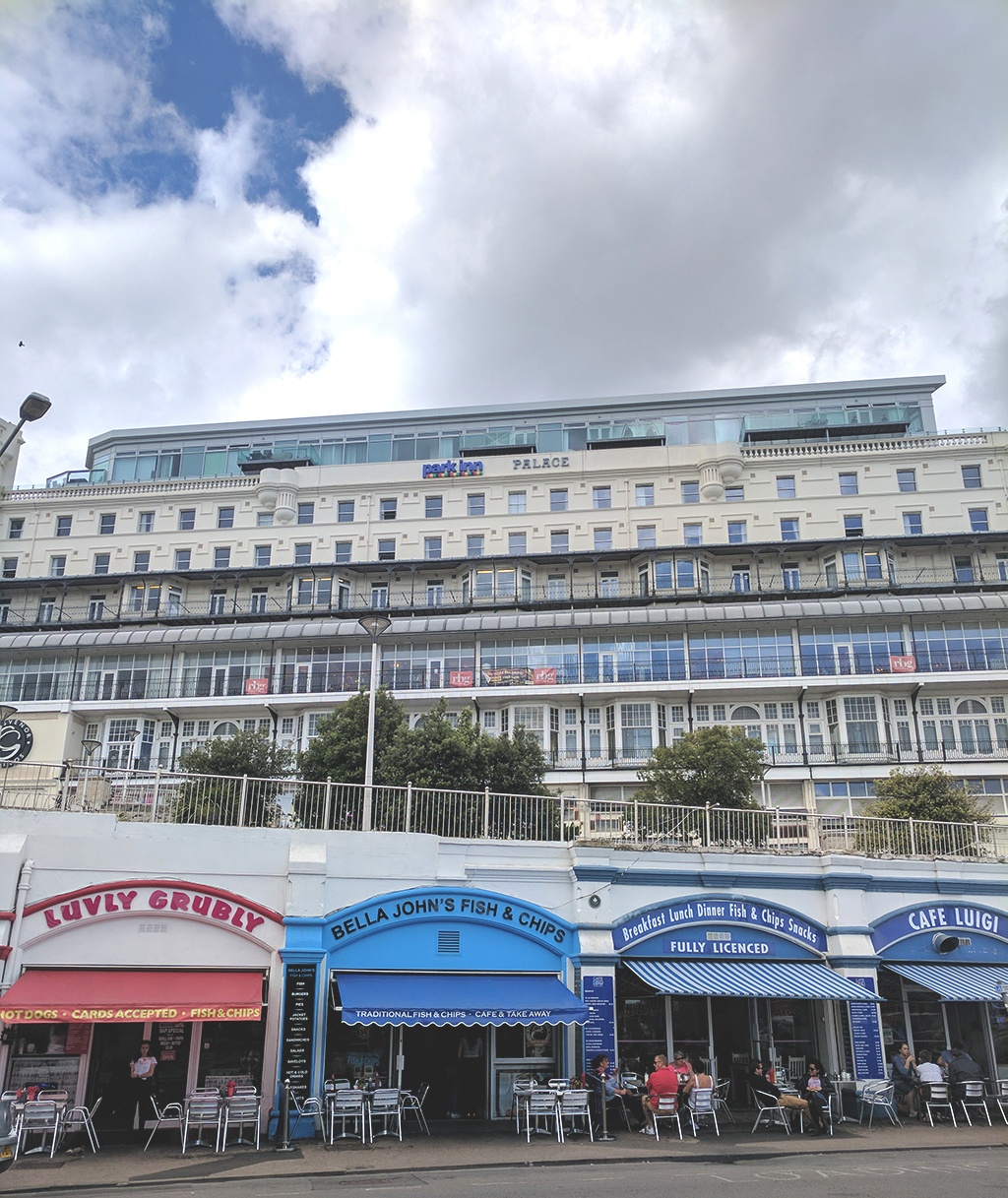 ---
GETTING TO SOUTHEND
By train: Just 42 miles from London, Southend is well-served by two train stations; one at either end of the town's centre. The Greater Anglia line from Liverpool Street takes you into Southend Victoria (although beware its slightly unpredictable nature as it undergoes interruption from the new Crossrail project). Slightly more reliable is the C2C line from London's Fenchurch Street, which takes you to Southend Central at the heart of the town. Whichever route you choose, allow around an hour for your journey.
By car: Those who prefer the drive would probably enjoy the pretty straight run from London into Southend via the A13.
By air: But what Southend has really got going for it is its exciting London Southend airport. Once London's third busiest airport during the 1960s, the place became a bit unexciting for the latter half of the 20th century. Since 2012, though, the airport has become a hub for Easyjet operations, and currently offers flights to over 15 European destinations (with more and more being added each year). From the airport it's a 2-mile cab journey into town, but a top tip is to just hop on the train at the airport's very own station. It's just 2 stops away from Southend Victoria, and the ride costs just £3.20 per person.