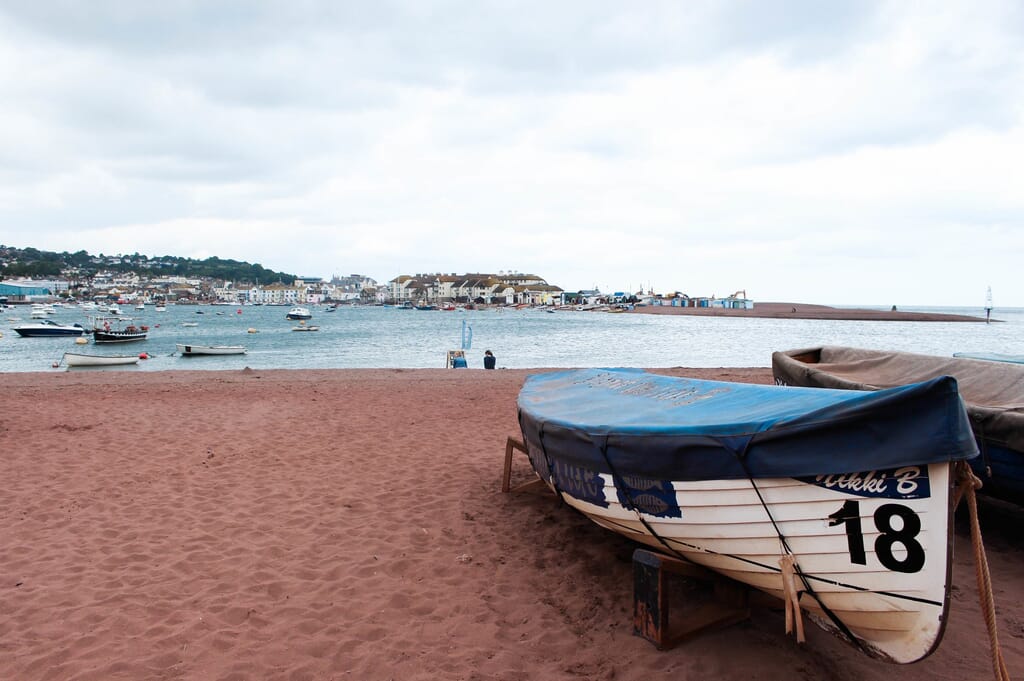 There's a mystery that hangs over Teignmouth in Devon. You sense it in every plaintive seagull call and in every peak and break of the waves on the deserted front. It's the compelling, yet heart-breaking enigma of amateur Teignmouth sailor, Donald Crowhurst – whose story has been made into a film, The Mercy, shot in Teignmouth and starring Colin Firth and Rachel Weisz.
If you don't know the story of Crowhurst, look him up, especially if you're planning a weekend in Teignmouth. You can't visit the town without paying knowing who he was and what happened. Here are our top things to do in Teignmouth – that get you closer to Crowhurst and the real-life filming locations of the movie, The Mercy.
---
SATURDAY MORNING
10am | Deep Water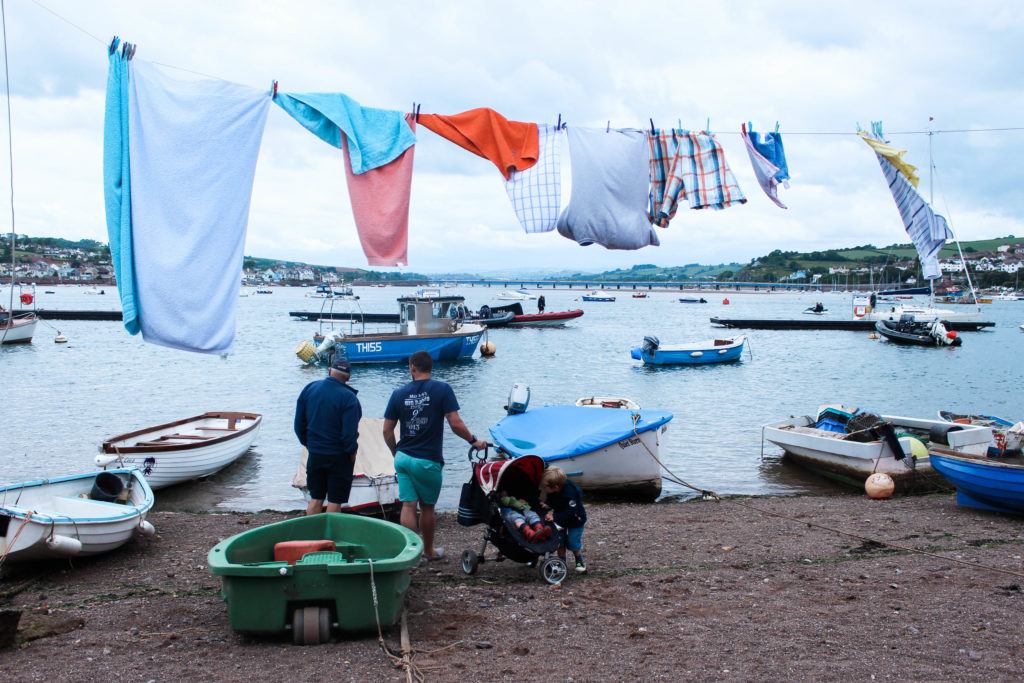 There are two distinct sides to Teignmouth: the sea-front and the harbour side. Choose the latter and take to the water with the same ambitious spirit as Donald Crowhurst.
Teignmouth Harbour is where much of the action for The Mercy was filmed, so go there and hire yourself some watersports' kit from SeaSports South West – a family-owned business that's as friendly as it is Devon-rooted.
My preferred mode of transport: a Stand-up Paddleboard (£20 for an hour). But there are plenty of other options from sea kayaks and powerboats to body boards and windsurfs.
The Teign Estuary is a good spot for some water action, as the harbour is virtually landlocked. Plus, there's a large flat mud-bank that dominates, known as The Salty, that leaves only a few channels of water to paddle on.
Apparently, during filming, the houses fringing the harbour were given a 1960s' style makeover and a replica of Crowhurst's trimaran the Teignmouth Electron was sailed in much to the delight of onlookers.
You won't see the real trimaran in Teignmouth today – its eerie battered skeleton sits abandoned on a Caribbean island, prey for souvenir hunters. But you will see many other boats in this busy stretch of water, so take care as you paddle past moored dinghies and watch-out for the wakes of passing ribs. I nearly came unstuck a couple of times on my SUP, but my instructor from SeaSports South West was brilliant and made sure I was confident before carrying on.
Top tip: Paddle your way across the Teign Estuary to Shaldon – a pretty cwtch of a fishing village that lies on the opposite shore to Teignmouth. Yes, you have to paddle back, but a quick rest on the rust-red sands and the view back to Teignmouth is worth the extra effort.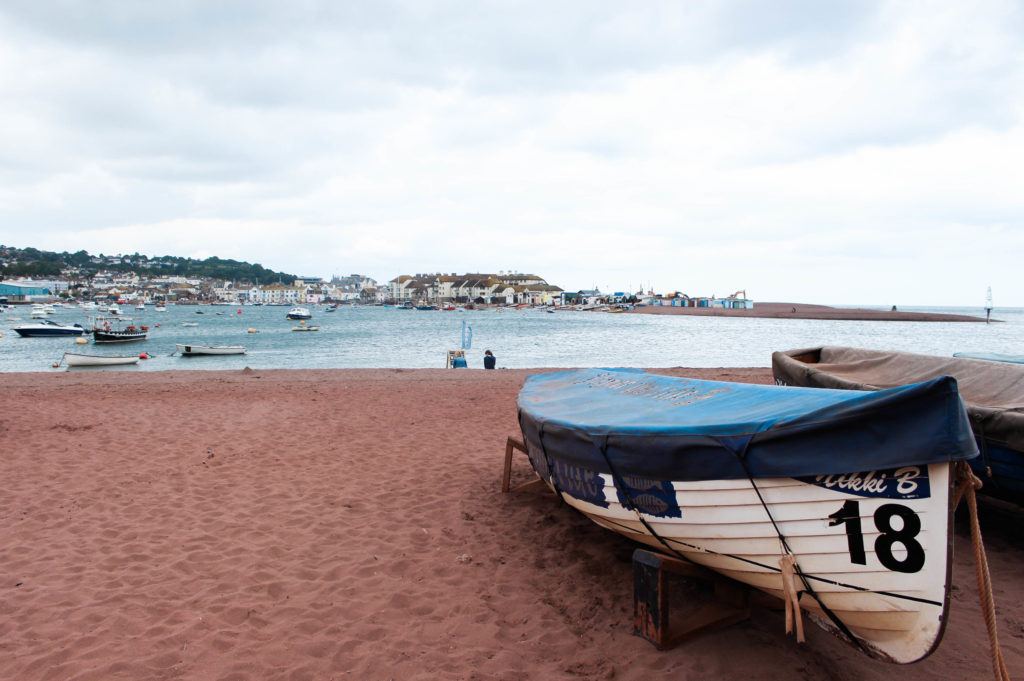 ---
SATURDAY MID-MORNING
12pm | Ferry on Over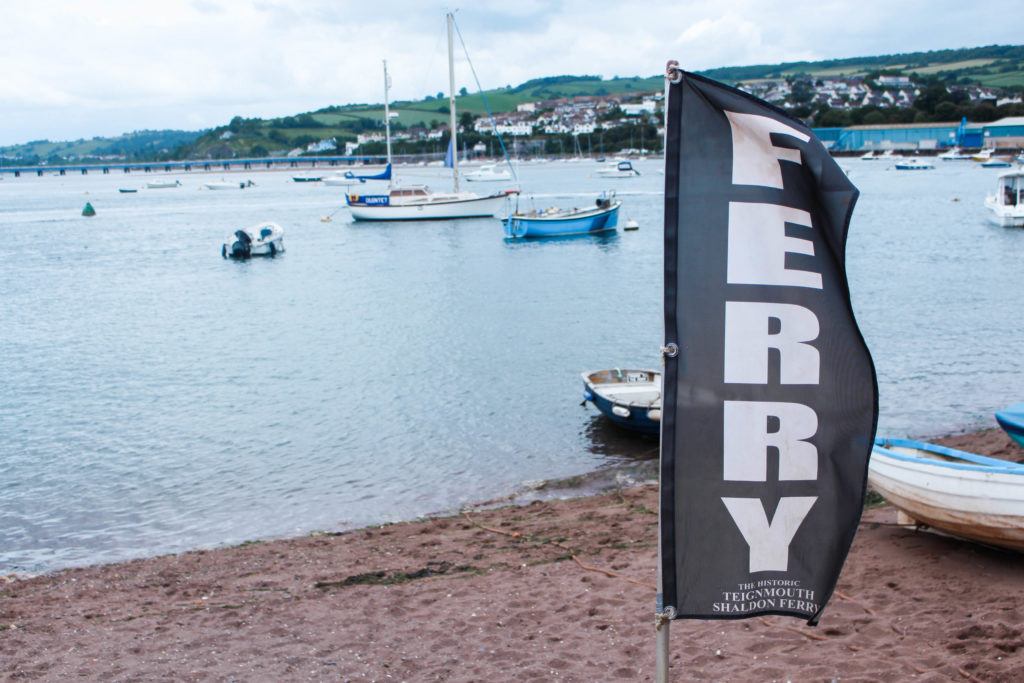 Dry off back at SeaSports South West, then attend to your stomach. In recent years, Teignmouth has become a foodie's paradise so there are plenty of places to grab good food (the Taste of Teign Festival is a must and runs from 25th September until the 1st Oct, 2017).
If you want a fresh, quick mini-bite, the Seafood Deli is around the corner from SeaSports South West and serves a platter of locally-caught fare to take away or eat in: lobsters, oysters, scallops, mussels, winkles – and my particular favourite: cockles (with lots of vinegar and pepper).
For something more substantial, it's back to Shaldon you go. But not on a paddle board. Instead, head down to the bottom of Lifeboat Lane (near the Lifeboat House) to catch the Teignmouth to Shaldon Ferry – England's oldest passenger ferry.
Expect a 'ferry' however and you'll be surprised. This ferry is actually a large black and white fishing boat, accessorised with bunting to show its nautical sense of good fun. £1.50 gets you a breezy ten-minute trip across the estuary to Shaldon, again, where you disembark and head up the hill towards Ness Cove.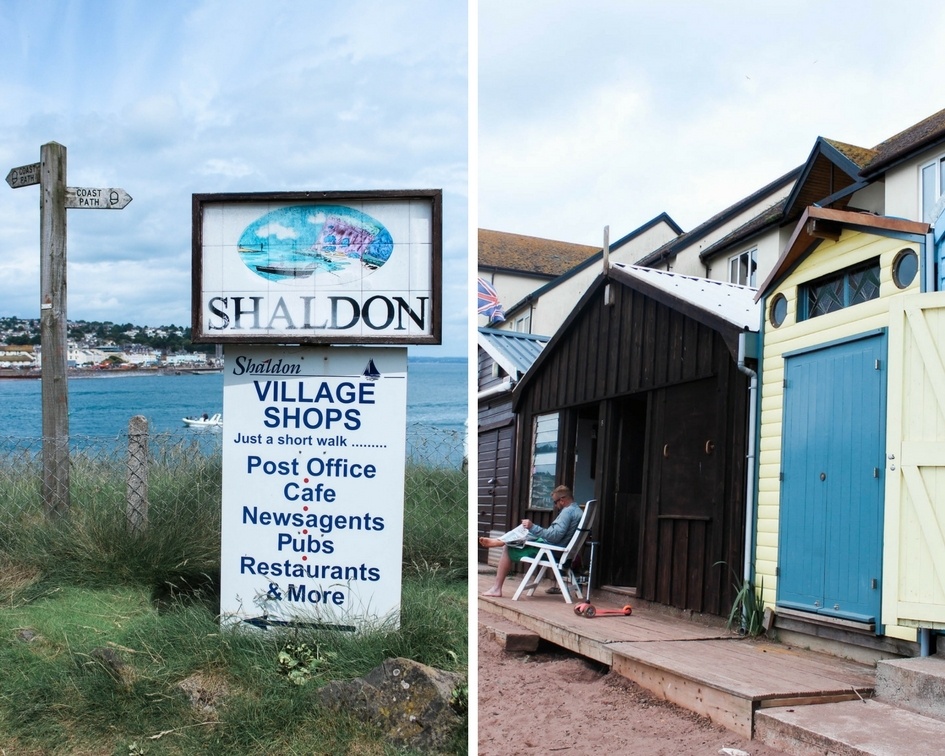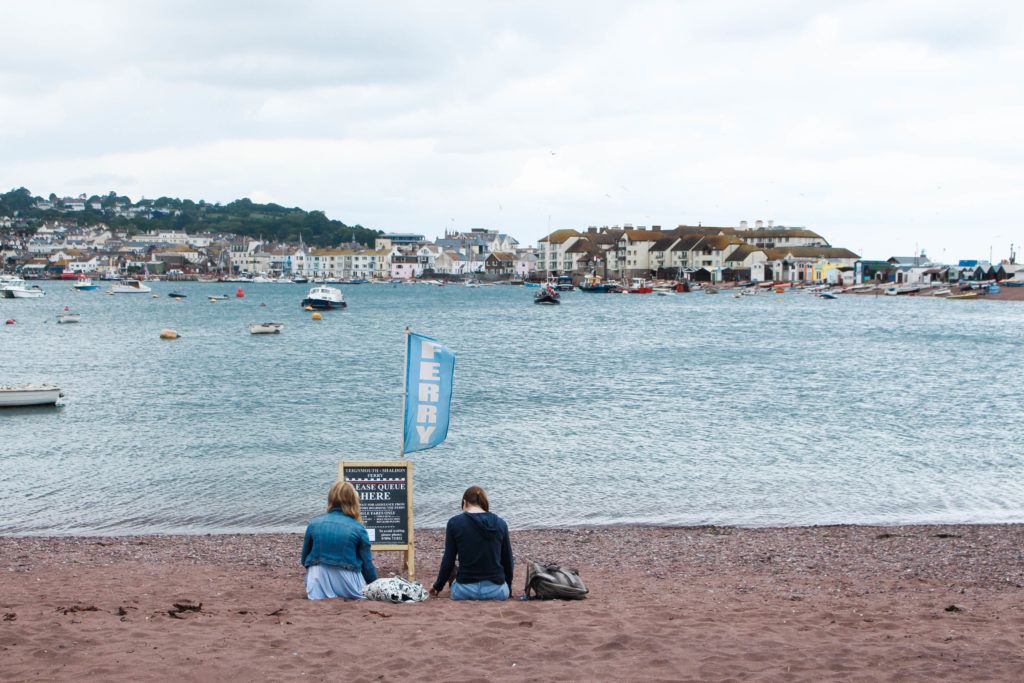 ---
SATURDAY AFTERNOON
1pm | Eco-chow down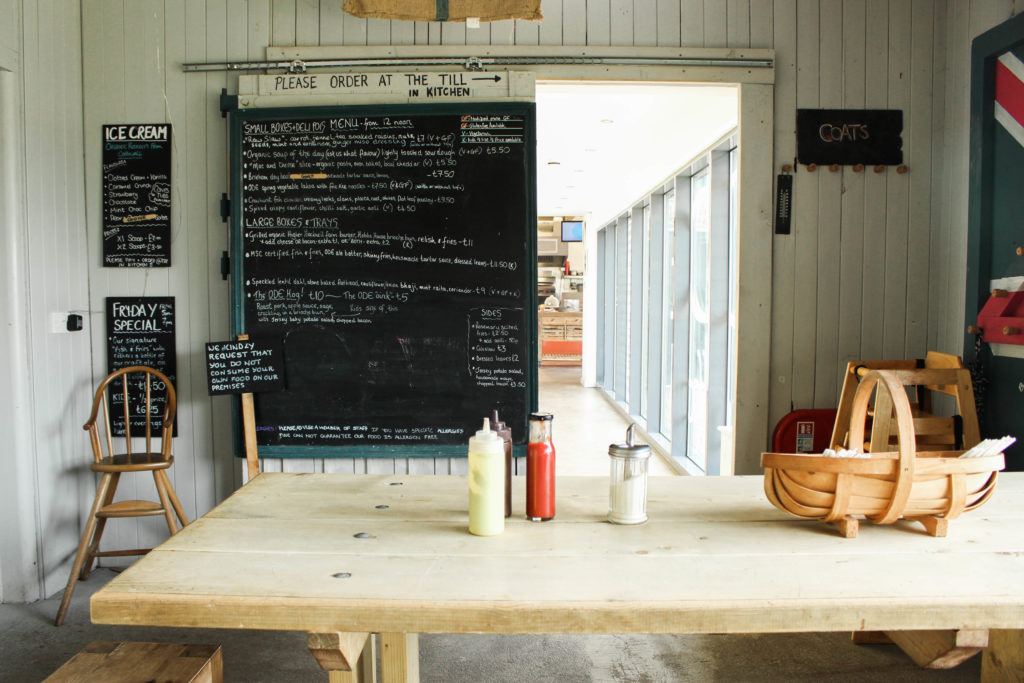 Walk past the Ness House hotel and you'll find the award-winning Café Ode – the UK's highest-rated sustainable restaurant. An attractive modern stable conversion, with floor-to-ceiling windows and a handsome vista overlooking the river, Café Ode is a delight for the eyes and the taste buds.
The emphasis here is locally-sourced food, with a sustainable heart and meticulous attention to eco-detail – wooden forks, recycled napkins, and not a plate in sight. The café building is constructed from locally quarried stone and powered by renewable energy sources, while the benches are made from reclaimed materials and the menu boards were salvaged from a skip.
If it hasn't sold out, order the Crowhurst Chowder – a tribute to Teignmouth's infamous boat boy – then sweeten your tooth with a scoop of delicious organic ice-cream.
Top tip: If the sun is shining, walk to the nearby by smugglers' tunnel. It runs right through the headland down to a secret beach, where you may even spot the co-owner of Café Ode, Tim Bouget, foraging for sea lettuce and rock samphire.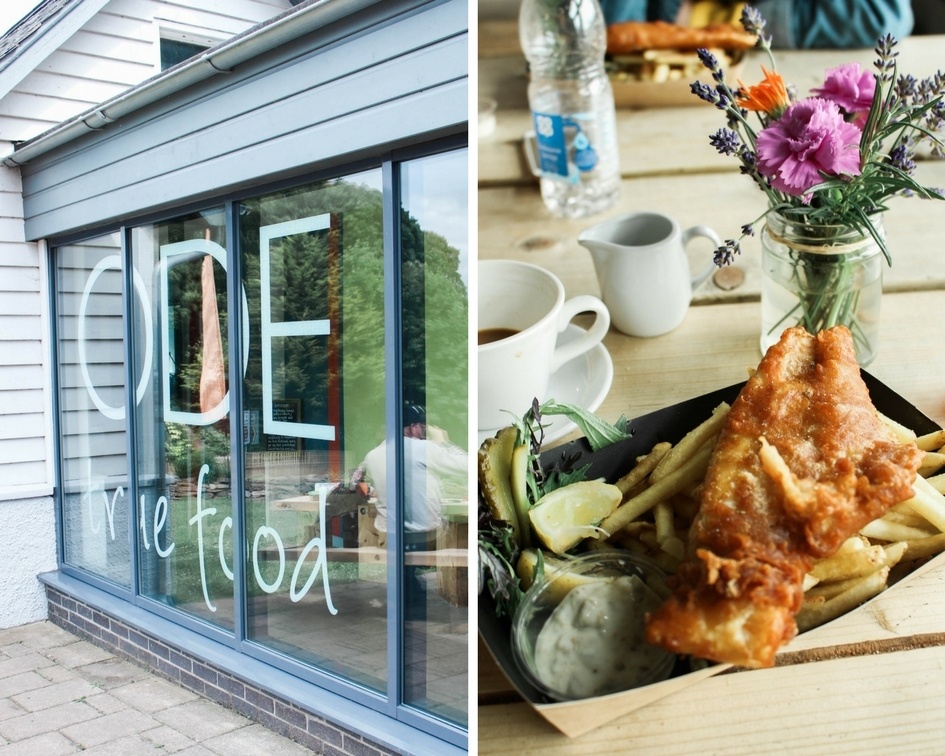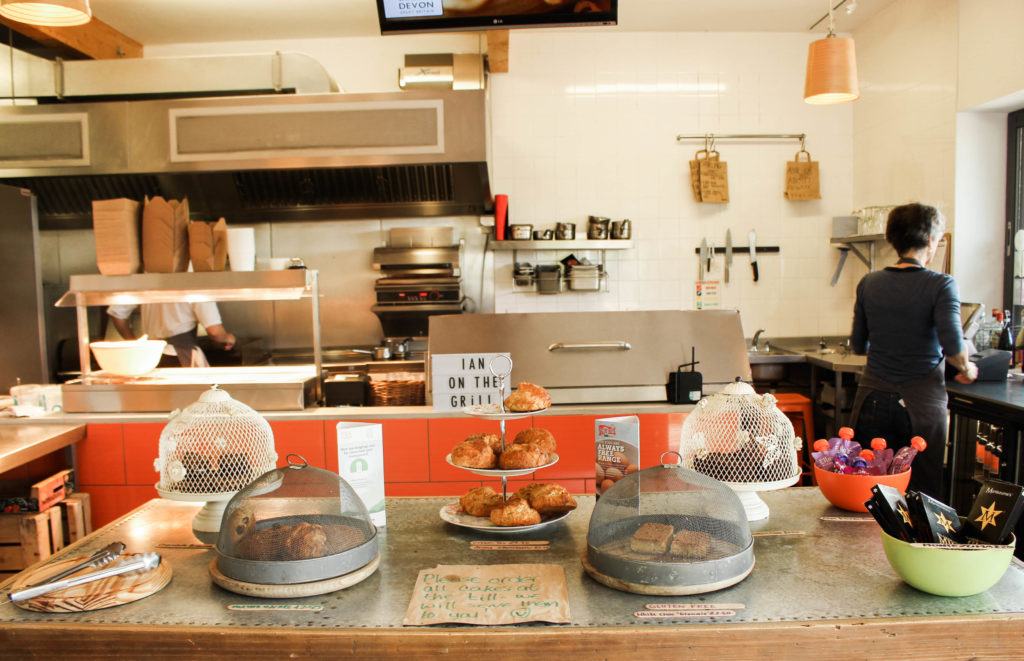 ---
SATURDAY LATE AFTERNOON
3pm | A Splash of Crowhurst Heritage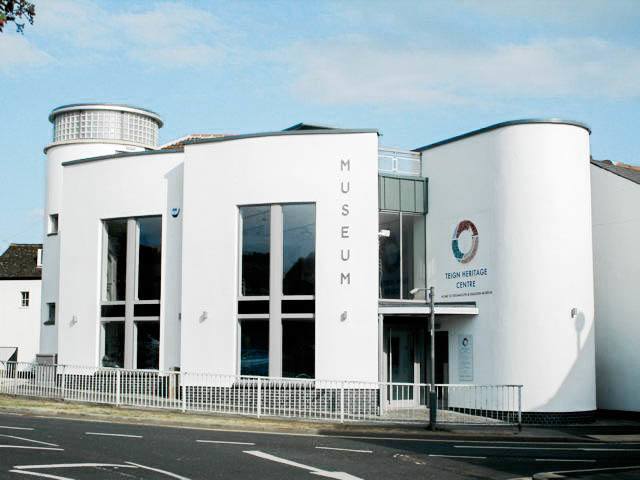 Teignmouth calls, so hop back across the estuary and venture amongst the town's Georgian buildings to 29 French Street.
With all its 21st-century white, grey and glass, The Teign Heritage Centre could be easily be mistaken for a block of trendy apartments. Its current get-up is thanks to a £1.1 million National Lottery overhaul, which rescued its treasures from the 18th-century building it had outgrown.
Less than a cup of good coffee to get in (adults £2.20, children £1), but equally as stimulating, The Teign Heritage Centre is a neat way to sink a little deeper into the history of Teignmouth and Shaldon.
Highlights include: the Sea Gallery, featuring the remains of a 16th century Venetian vessel (the Church Rocks Wreck), which was originally found by young lad Simon Burton while diving off the beach at Teignmouth in 1975. And the Pellew and Crowhurst Gallery, home to the Admiral Pellew collection (the inspiration for C. S. Forester's Hornblower character) and the story of Donald Crowhurst.
Top tip: Make sure you look out for the tale of The Beatles in Teignmouth – they kicked off filming for the Magical Mystery Tour in the small Devon town, staying in the Royal Hotel – which is now an old people's home. Other rock stars associated with the town are Muse – they grew up here as teenagers.
---
SATURDAY EVENING
8pm | Pier Sundowner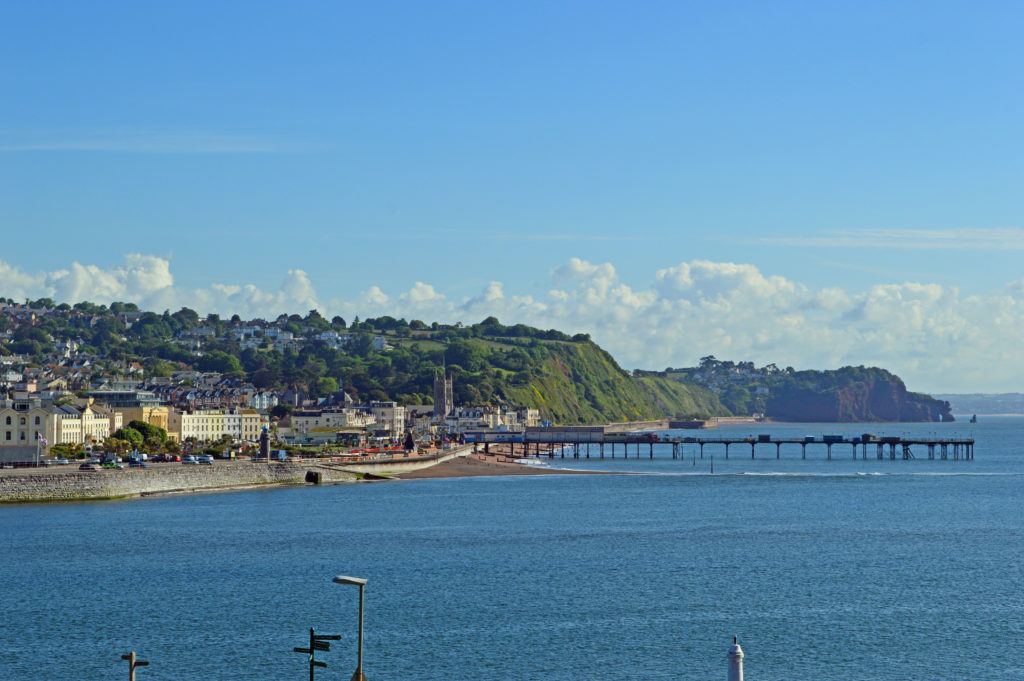 Seaside towns don't come much more traditional than Teignmouth. And when I say traditional, I mean traditional with a capital 'P'. The Grand Pier is a little shabby around the edges – gentrification hasn't reached Teignmouth – but it has an historic charm, a reminder of a simpler era, that's impossible not to fall for.
Built in 1865, it's now one of only two piers left on the South Coast of England. Walk along the slated promenade where the Victorians used to come to help heal their big city ailments.  Make sure you pack a stack of pennies to play the arcade games – both modern and vintage amusements are on offer, a little worn and a bit battered, but that's part of the draw.
The pier has seen much in its 150 years. It would've seen Donald Crowhurst too, as he sailed out of Teignmouth on the afternoon of 31 October 1968 – the last possible moment he could according to race rules. At this point, the pier's jetty would've been packed with well-wishers; its cast iron balustrade draped in flags and messages of good luck.
For this reason alone, pay a visit, lean over the railings and gaze out across the sea and the horizon that claimed Crowhurst as its own, all those fated years ago.
---
Where to stay in Teignmouth
On budget
Ten minutes out of Teignmouth, in the countryside heart of Dawlish Warren, is The Linney Cottage. Run by Cofton Holidays, this 2-bedroom self-catering cottage for four is part of Cofton's Eastdon Estate cottage collection. It's a comfortable and quiet alternative to a Teignmouth hotel or B&B and comes with its own hot tub, plus complimentary pass to the indoor pool at Cofton's main holiday park, where you'll find a host of other facilities, including a sauna and steam room. Prices from £730 for a week or £533 for three nights.  Discover more about their luxury cottages with hot tubs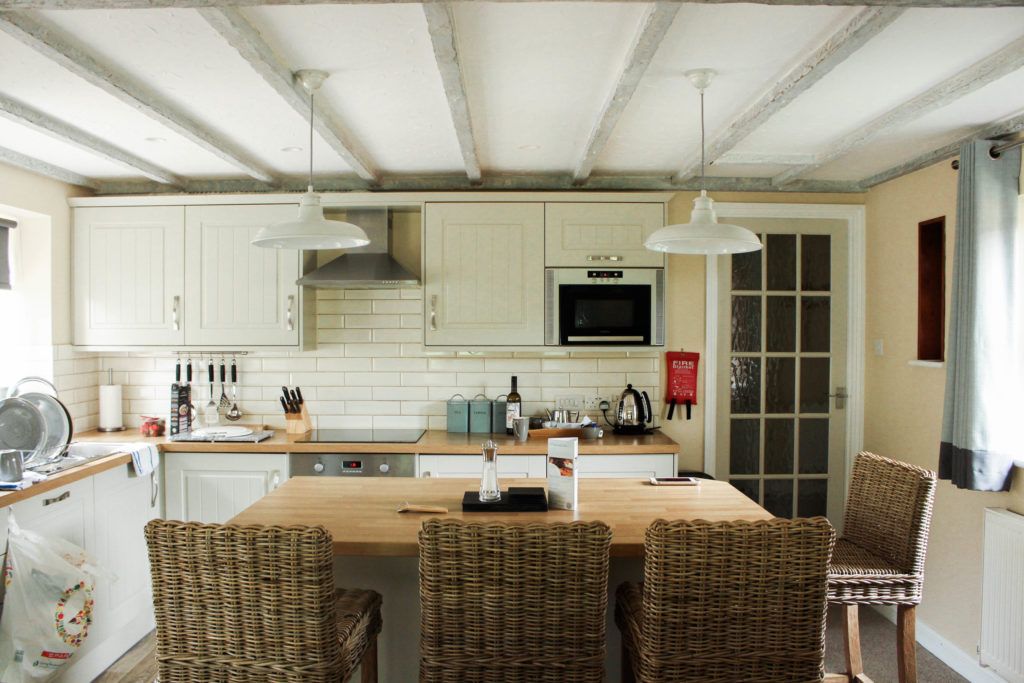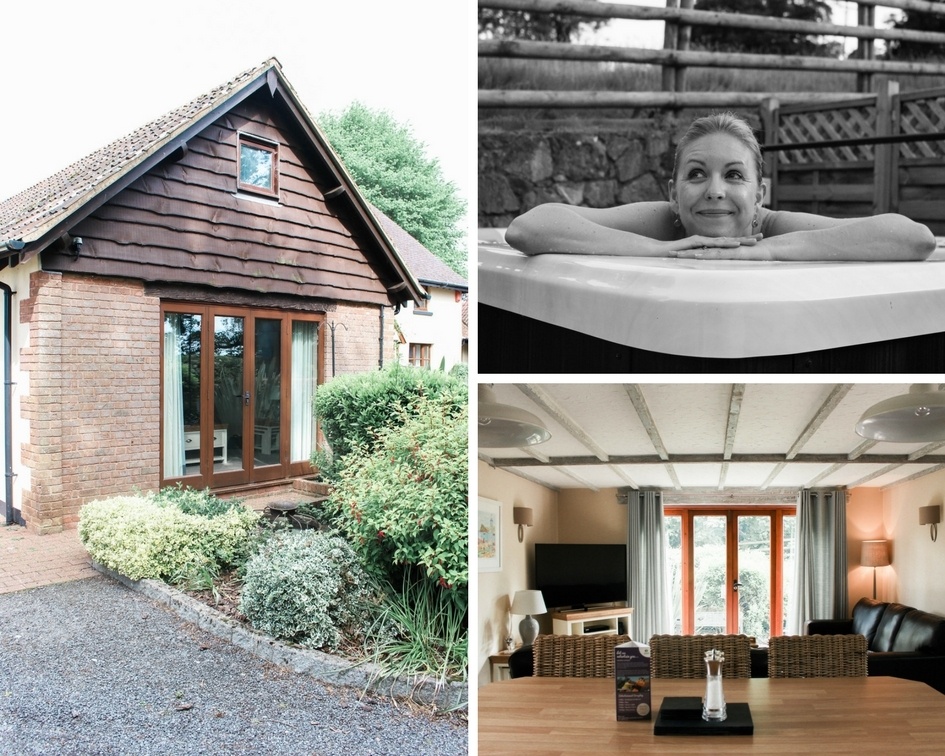 ---
Blow the budget
Cosy and intimate, Shaldon's Beach Huts are bijou boltholes that'll quicken any pulse. 5-star luxury awaits within, whilst outside you've the shoreline of the River Teign and beach to sail cares away. Both Beach Huts sleep the minimum of two people and are suitable for a weekend stay any time of the year. On the Luce has written a great review of the Shaldon Beach Huts – check it out.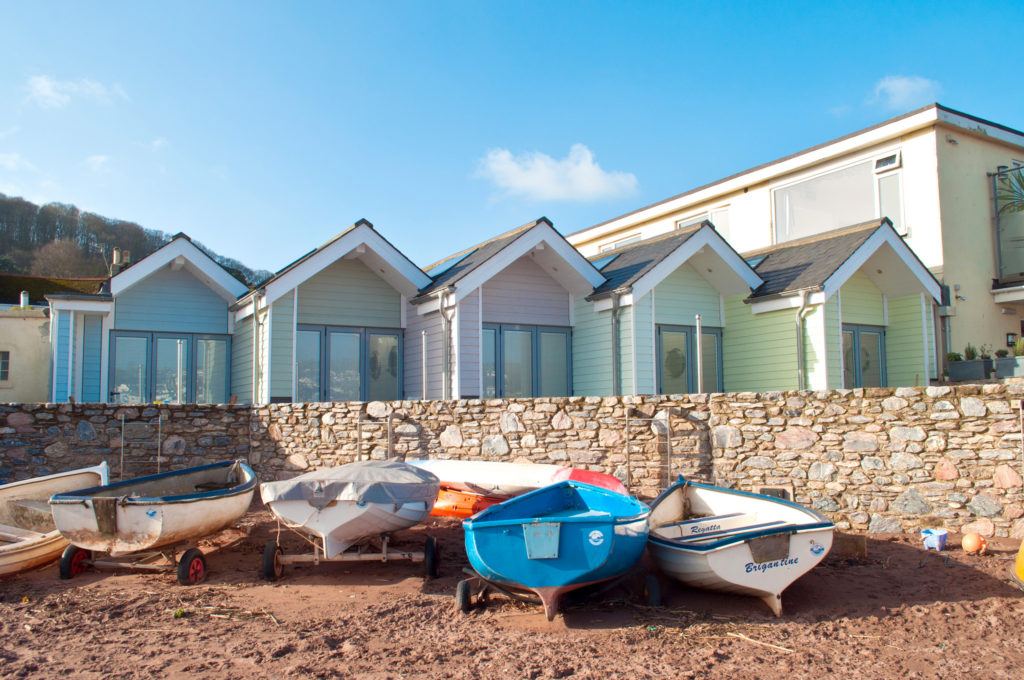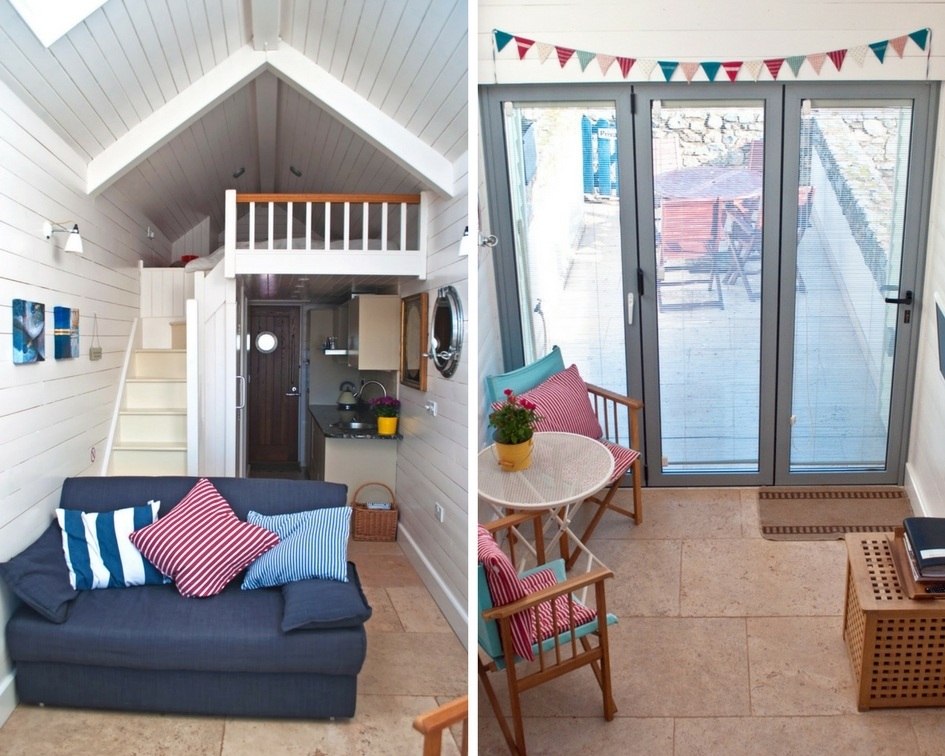 PIN FOR LATER: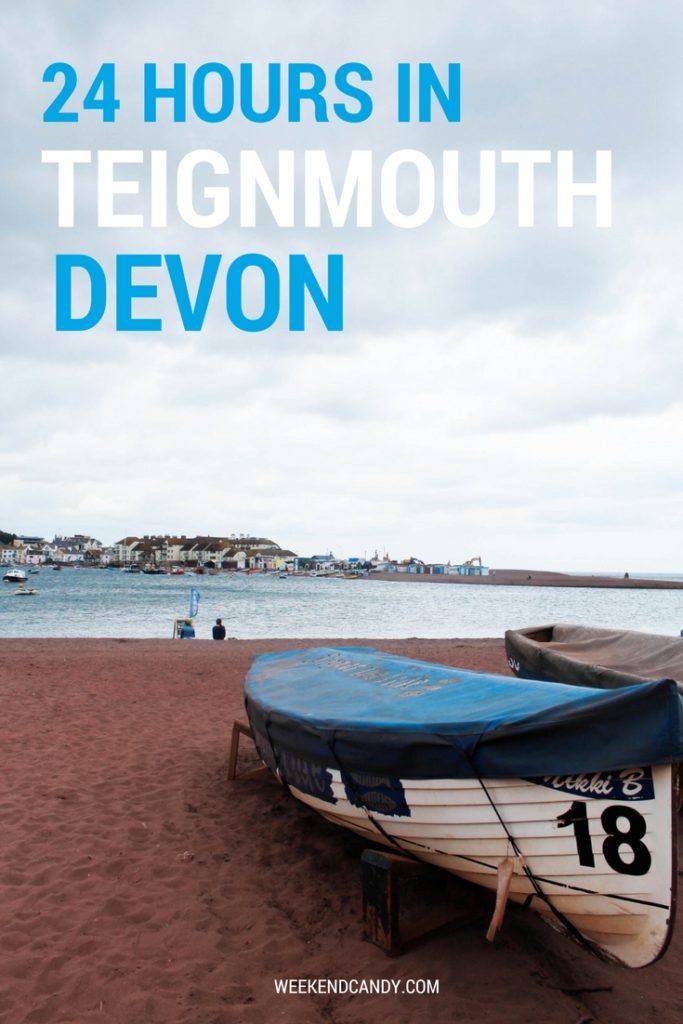 Disclaimer: I was the guest of Cofton Holidays for the weekend. I'd like to thank Cofton Holidays and Visit South Devon for organising our stay and our activities.