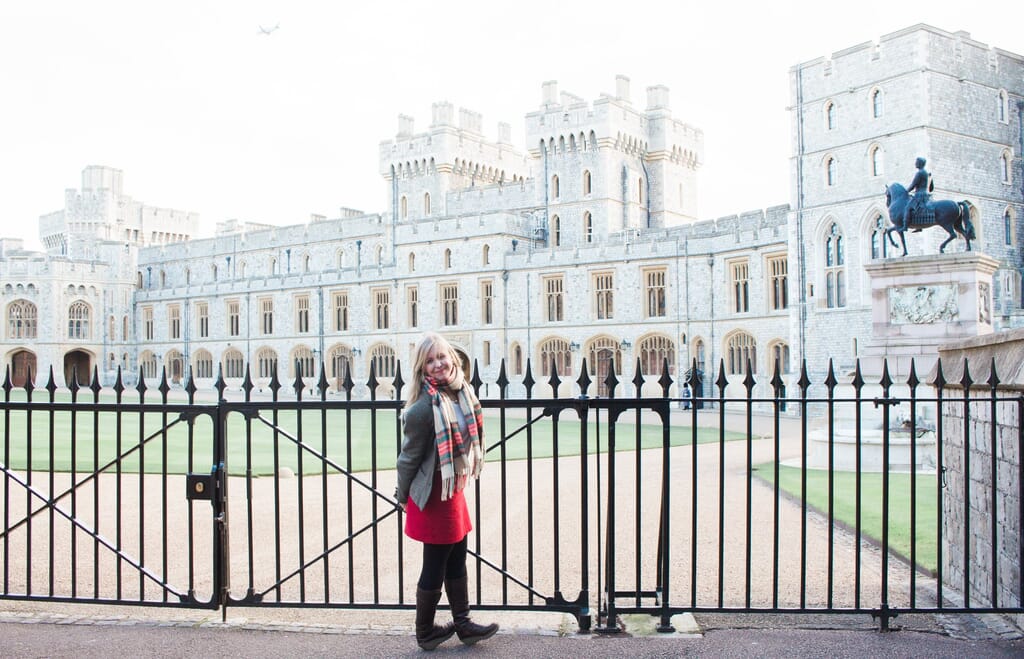 When it comes to royal things to do in Windsor, the town has enough historical pulling power to render the most ardent republican regal blue around the edges. It has over 1,000 years of history tucked up its gold-cuffed sleeve, including the oldest and largest inhabited castle in the world, Windsor Castle.
The town itself is surprisingly big and bustling with a demanding shopping centre and string of chain eateries. It's a palpably split town, in my view. The push of consumerism reaches right up to the ancient walls of its castle, whilst crooked buildings and cobbled stones shrink somewhat against the Royalist memorabilia shops. My advice?
Pick your way around the modern distractions and focus on Windsor's historical things to do. That way you're sure to come away with a royal flush.
PIN FOR LATER: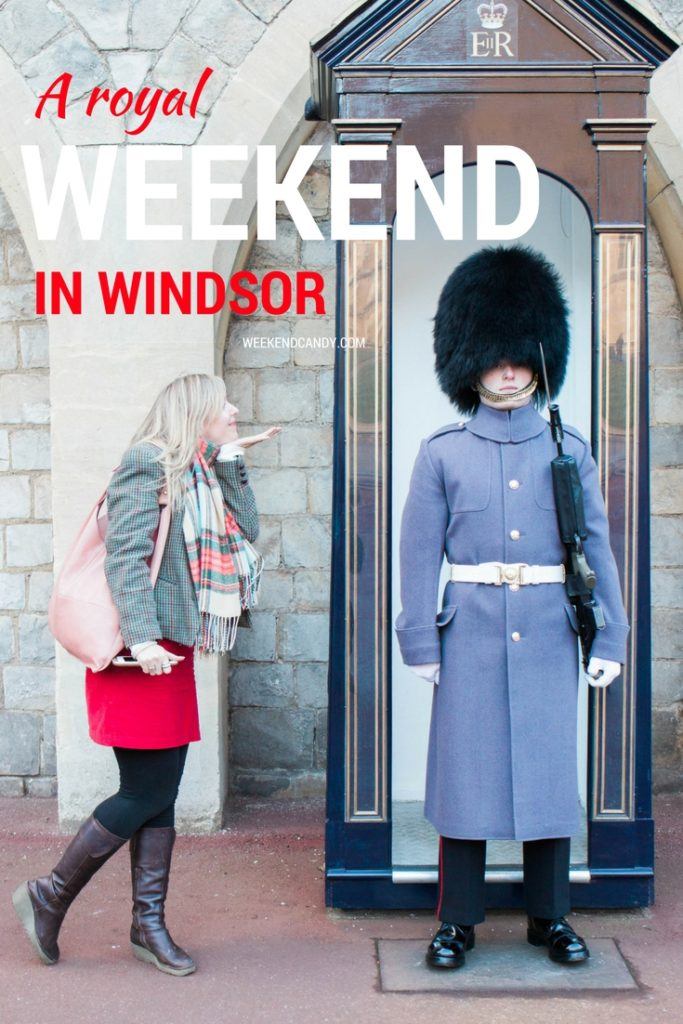 ---
THINGS TO DO IN WINDSOR | SATURDAY
GO HERE

– Windsor Castle

Top on your list of things to do in Windsor has to be Windsor Castle. An official Royal home that commands attention absolute from its dominating position on a hill above the town of Windsor. Beyond its muscular Henry II curtain wall, await 1,000 rooms, 150 staff and 13 acres of grounds. Head on in, but put your camera away: Windsor is still very much a working royal palace where HRH spends many private weekends. Indeed, spot the Royal Standard flying from the Round Tower on your visit and you know The Queen is at home.

Once you're inside The State Apartments and Semi-State Rooms, no photos are allowed. Which is a shame – the inner beauty of Windsor Castle is something else. Picture a royal banquet of gold and red, shields and armour, chandeliers and mirrors, Rembrandts and Rubens. All gilded with the thrill that you're walking the same carpeted floors as Her Majesty.

Whatever you do, don't miss Queen Mary's Dolls' House – probably the most beautiful and famous dolls' house in the world. It was made for Queen Mary by British architect, Sir Edwin Lutyens, between 1921 and 1924 and is a magical miniature replica of an aristocrat's home. It goes almost without saying: touch it and you'll lose your head. (Standard admission: £20.50 for adults; £12.00 for under 17s.)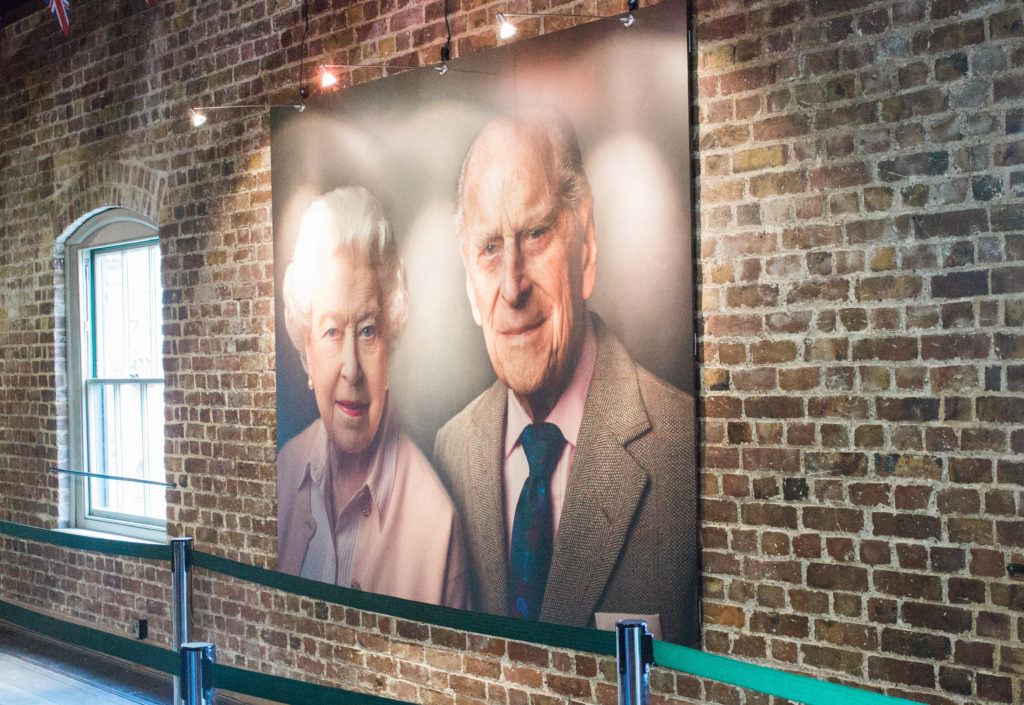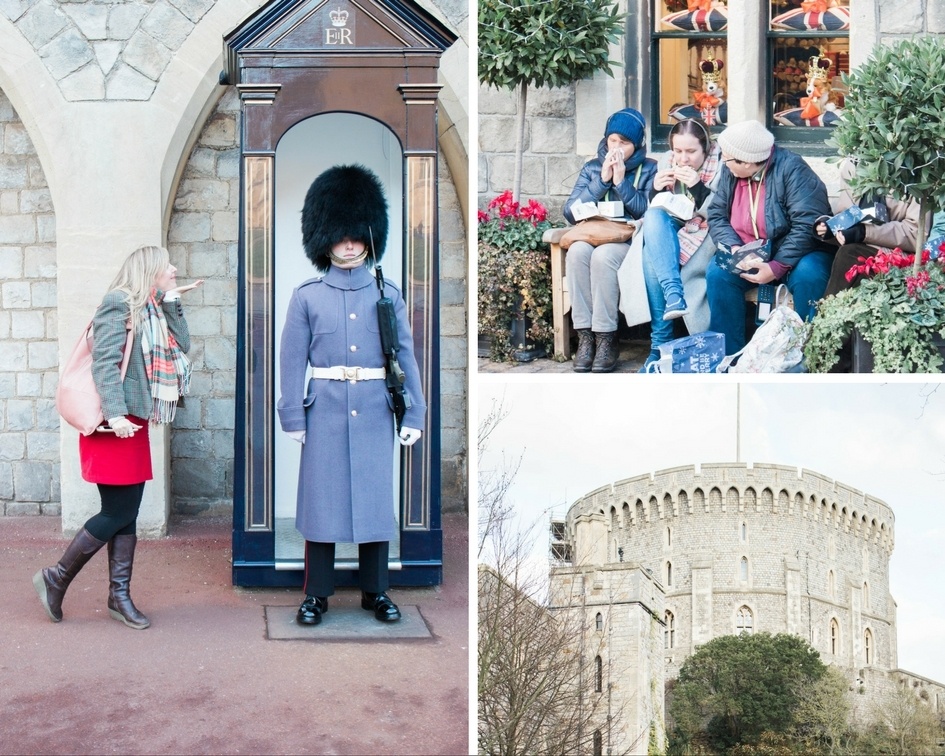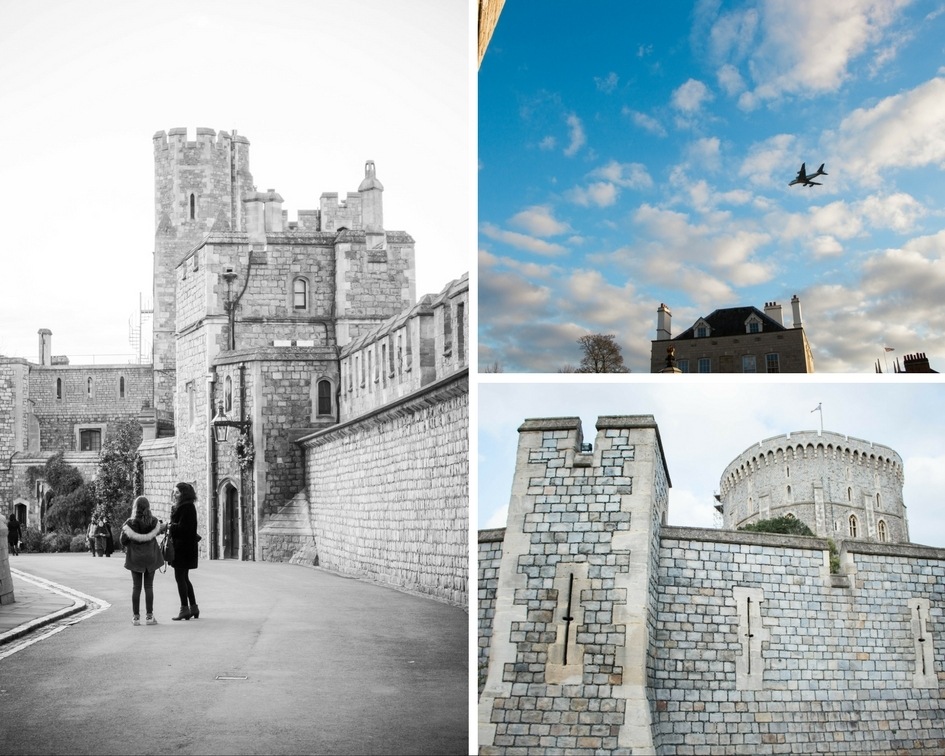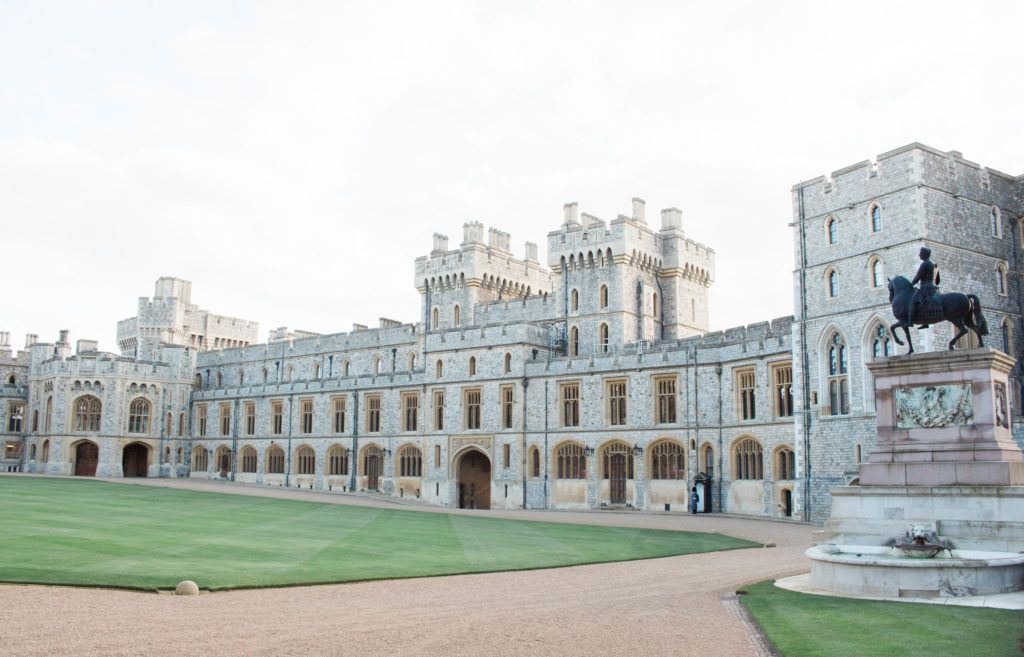 ---
SEE THIS

– St George's Chapel

Of all the chapels and churches of the world, St George's Chapel is a goose-pimpler without doubt and has to be next on your 'things to do in Windsor' list. Not only is its Gothic architecture one of the finest in England, but within its walls are the tombs of ten Kings and Queens, including Henry VIII and his third wife Jane Seymour, and Charles I. As well as burials, many royal marriages have been held here.

In 2005, Prince Charles and Camilla Parker Bowles received a blessing from the Archbishop of Canterbury after their union in Windsor Guildhall. Whilst in 1999, the chapel saw Sophie Rhys-Jones walk down its aisle to marry Prince Edward, Earl of Wessex.

The Chapel was founded in by King Edward III in 1348 and is the Mother Church of the Order of the Garter – the highest order of chivalry. Bookmark it for a visit and don't worry about buying a separate ticket for access; it's in the grounds of Windsor Castle and is covered by your entrance ticket. (The Chapel is closed on Sundays for services, which the public are welcome to attend.)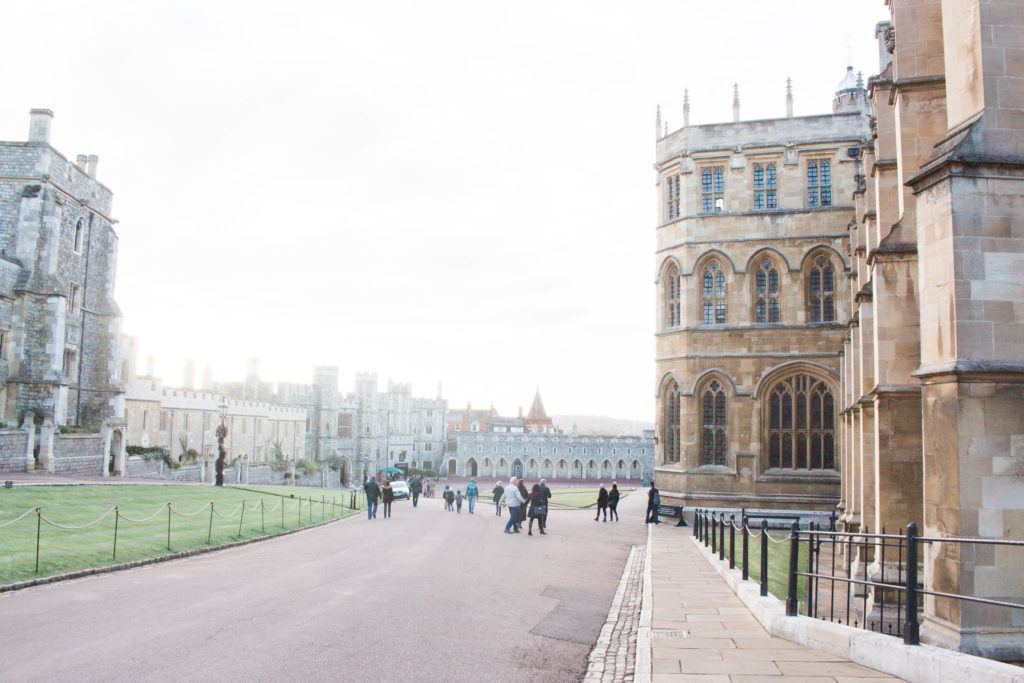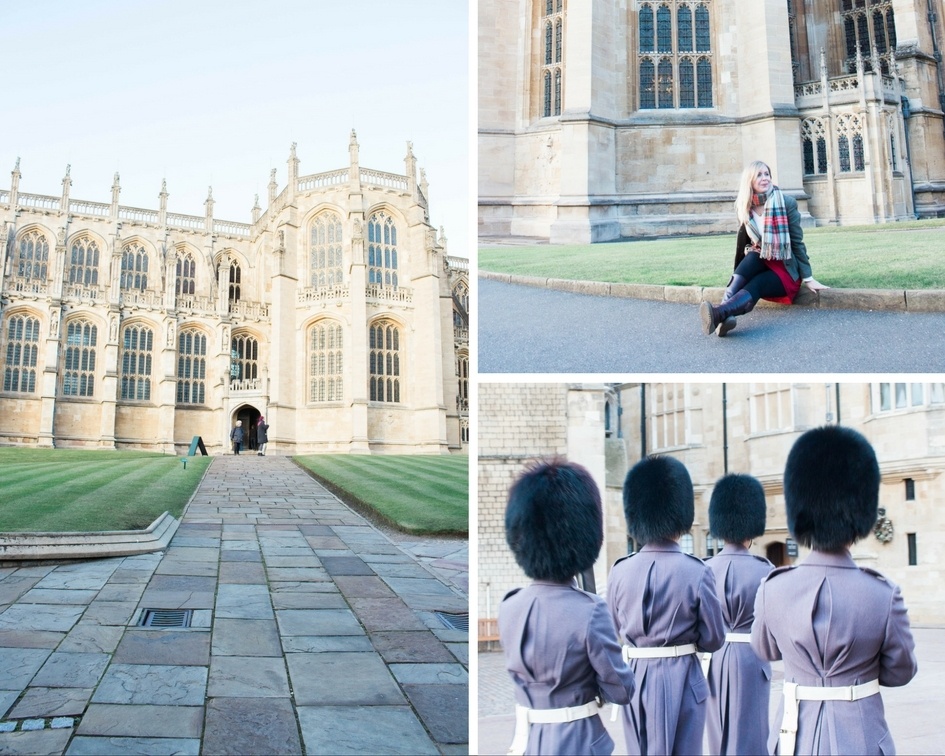 ---
DO THIS

– Duck Tour of the Thames

With the River Thames running through the heart of Windsor, boat trips are always on offer. From self-drive motor boats and river cruises to rowing boats, getting on the water is a fun thing to do in Windsor, even out of season.

But to make a truly majestic splash – a la It's a Royal Knockout – it has to be Windsor Duck Tours. This 26-seat amphibious vehicle is hard to miss as it streaks custard-yellow through Windsor's streets on a Road, River, Splash Tour of the castle and crown estate.

Your tour ends with a mighty dunk in the River Thames travelling downstream with unique views of the castle and Eton College. (Road, River, Splash Tour costs £18 for adults; £12 for children 6 – 12 yrs.)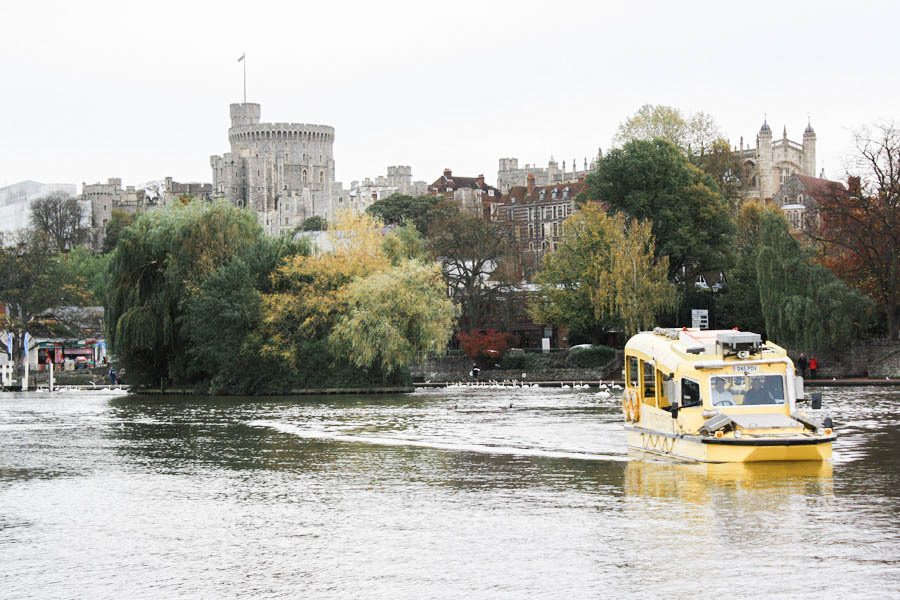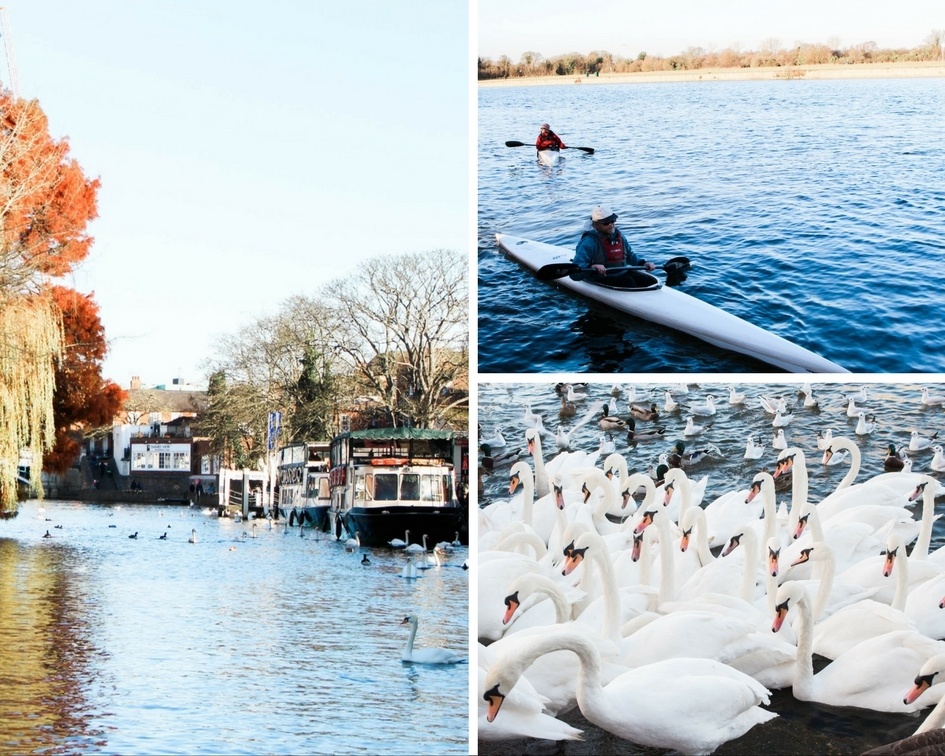 ---
STAY HERE

– The Castle

Ideally located just a five-minute walk from Windsor Castle and virtually opposite Windsor Guildhall, you'll find the four-star Castle Hotel. So finish Saturday's list of things to do by heading back here for a cocktail.

In the 1700s, the Castle was awarded the first of the hotel's eight Royal Warrants to provide horses and carriages for the royal household.  And in the 1900s, it played host to the Duke of Wellington after his victory over Napoleon.
Such is its litany of historical fame and Georgian charm that it was snapped up by Sofitel and re-launched as one of the chain's MGallery hotels in 2015 (aka: hotels with unique character).
With these royal credentials you might expect a certain snootiness or pomposity to the hotel, but you'd be wrong. Sofitel has smartly blended the best aspects of 'boutique' – individualism, style, sophistication – with the desirables you expect from franchised hotels, namely affordability and a no-nonsense but friendly hospitality.
As for the rooms, the hotel's Georgian ambience sweeps up the grand staircase unfurling itself elegantly in 108 of them – each has been personalised to capture the spirit of the Windsor Royal Warrant Holders.
Retiring to our Superior Room was no hardship: a restful dove-grey and stone colour palette greeted our weary eyes, whilst a complimentary fruit platter lifted our tired spirits. Added to that were twin beds made to perfection with the finest Egyptian cotton and a bathroom well-dressed with heavy robes and Lanvin toiletries.
Thick draped curtains shut out the noise from the street, meaning the night was peaceful and our sleep fit for a king or queen. (Double rooms from £180 per night, without breakfast.)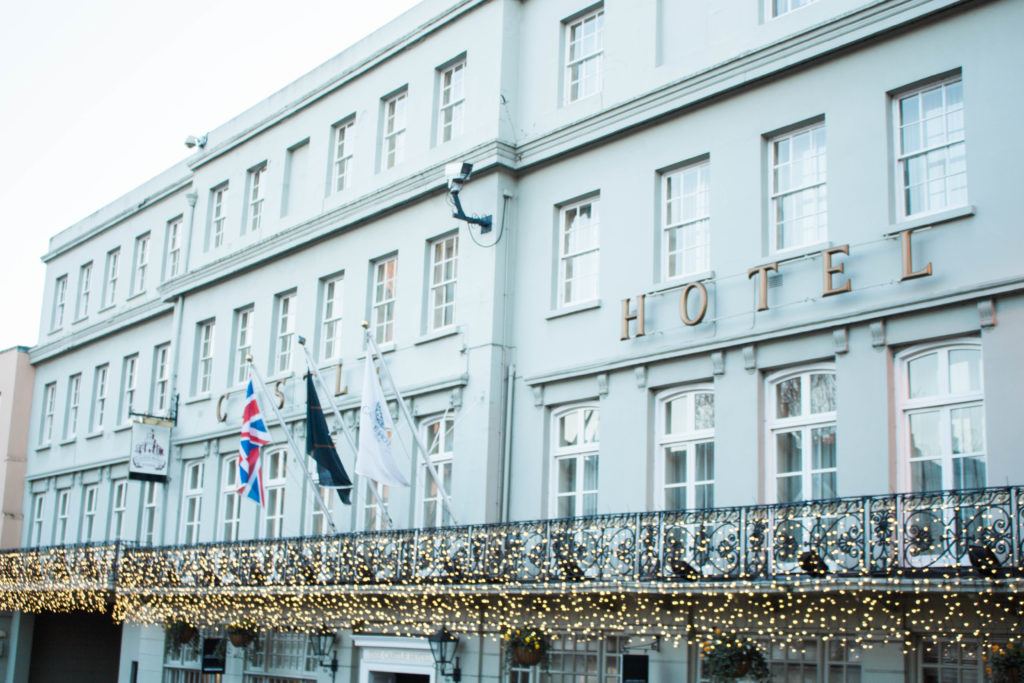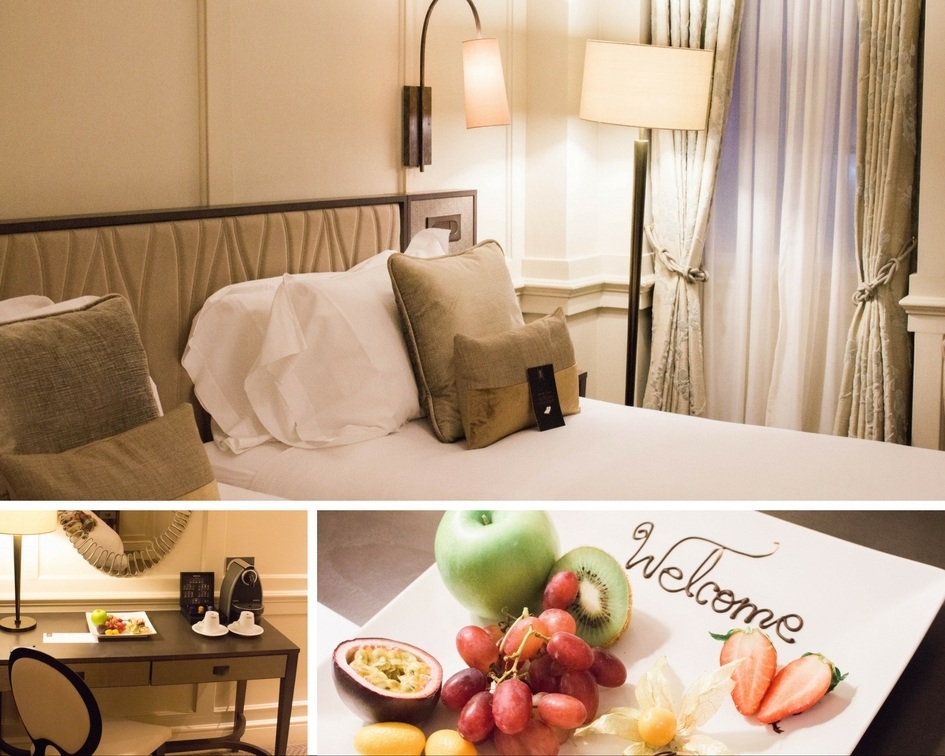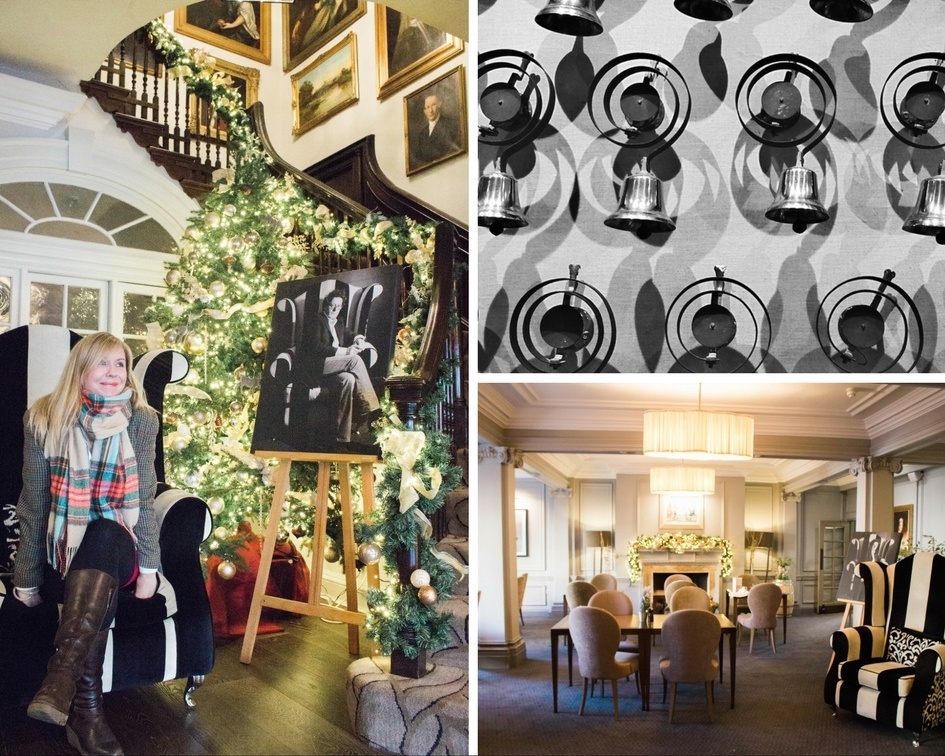 ---
THINGS TO DO IN WINDSOR | SUNDAY
DO THIS

– Walk in Great Park

Start your Sunday bucketlist of things to do like many of Windsor's residents with a walk in The Great Park. For many centuries, the park was the private hunting ground of Windsor Castle, but today its 4,800 acres are open to the likes of you and me and our four-legged friends.

Expect sweeping verdant lawns as immaculate and coveted as an Axminster and don't be surprised if you bump into the park's most famous royal tenants: Red Deer. With a population of around 500, they roam freely around its woods and coverts, exalting the same majesty as their landlady. The current herd are all descendants of 40 hinds and two stags that were introduced in 1979 and are quite used to seeing visitors walking around, remaining fairly close for photographs.

Do The Long Walk which runs south from Windsor Castle to the 1829 Copper Horse statue of King George III. It's around a 2-mile walk and the views from atop Snow Hill back towards the castle are princely.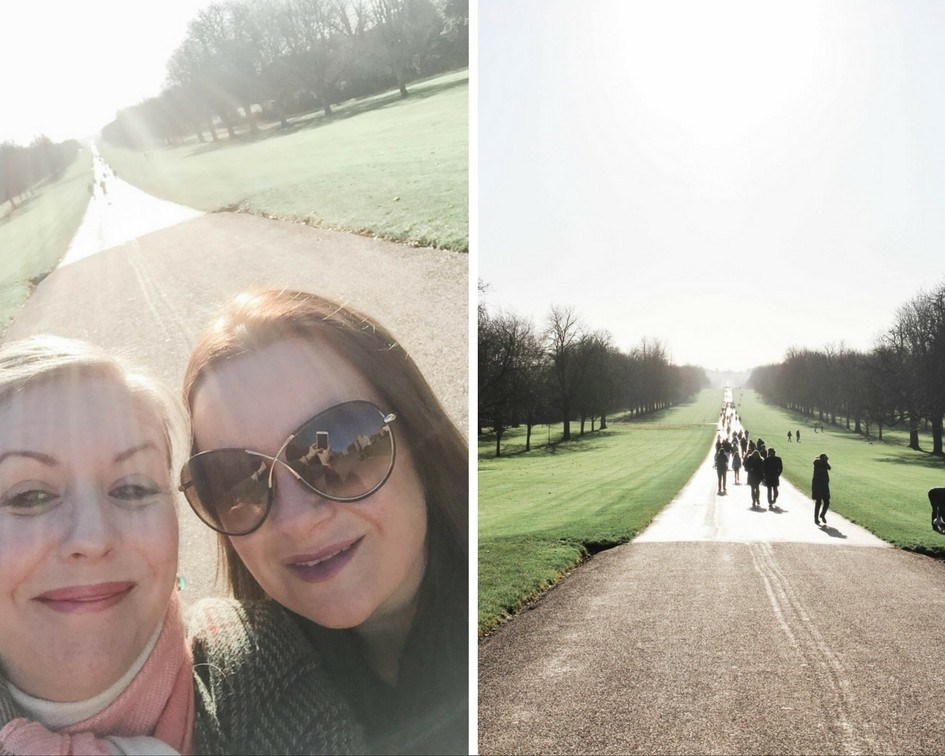 ---
SEE THIS

– Windsor Guildhall

Proudly and confidently positioned in the centre of town, Windsor's Guildhall is probably most recognised – at least to Royalist fans – as the civil wedding venue of Prince Charles and Camilla Parker-Bowles. Pop fans may recognise it as the venue where Sir Elton John and David Furnish exchanged vows in 2005.

Join the free and informative Guildhall tour and you can see the small, private backroom where Charles and Camilla tied the knot – escaping here from the prying lenses of the paparazzi stationed on the first floors of the buildings opposite.

Of course, this elegant Grade-1 listed building, designed by Sir Thomas Fitch and completed by Sir Christopher Wren in 1689, is a beautiful historic building in its own right. And eminently worthy of a detour on your royal Windsor Weekend.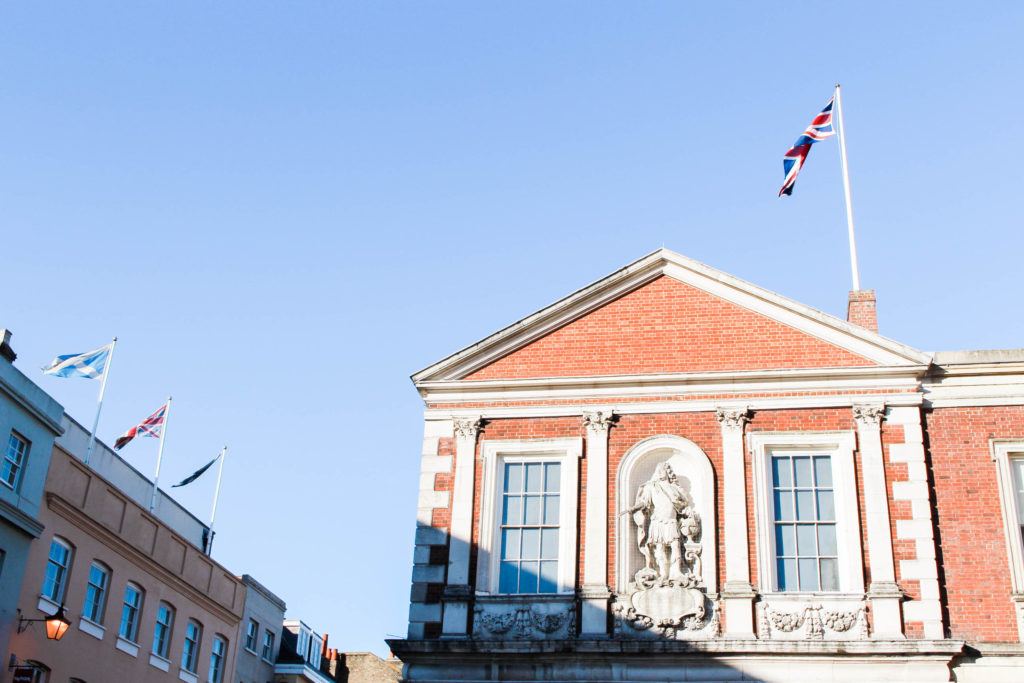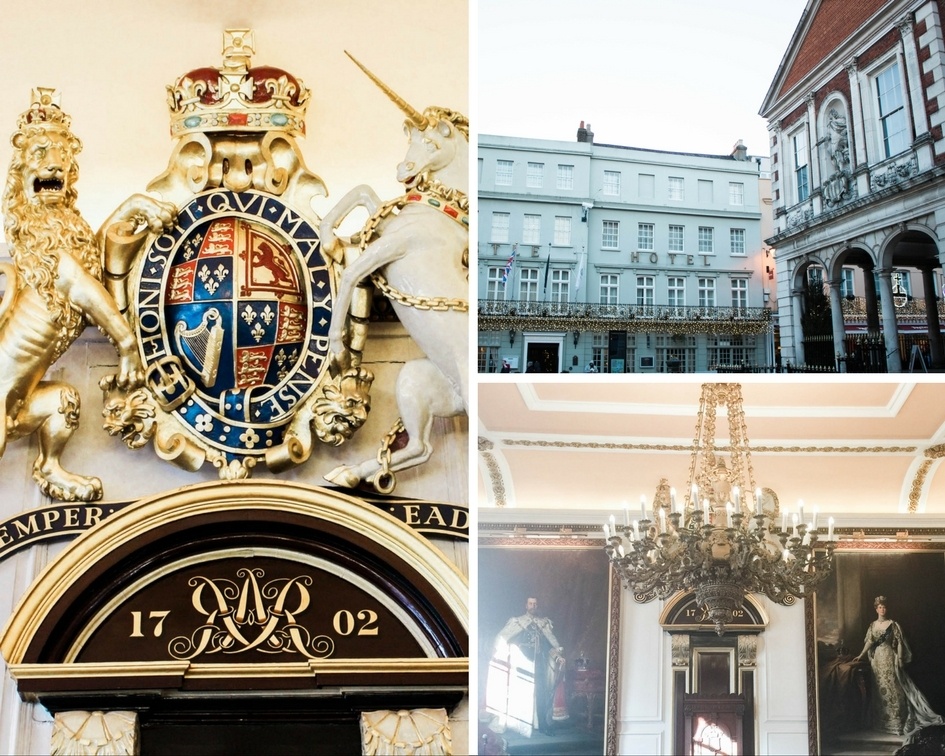 ---
DRINK THIS

– Guildhall Island Gin

Turn heel and head to The Queen Charlotte pub, a few steps from both the Guildhall and Windsor Castle, nestled in the cobbles of Church Lane. A slick, contemporary pub with an extensive drinks menu, its crowning glory is the Guildhall Island Gin.

Created especially for The Queen Charlotte Pub, Guildhall Island Gin is made with coriander, organic lemon peel and lime flower oil, giving you a lip-smacking gin experience zinging with citrus. Choose the Classic Mix or The Copa (served in an over-sized Copa de Balon glass).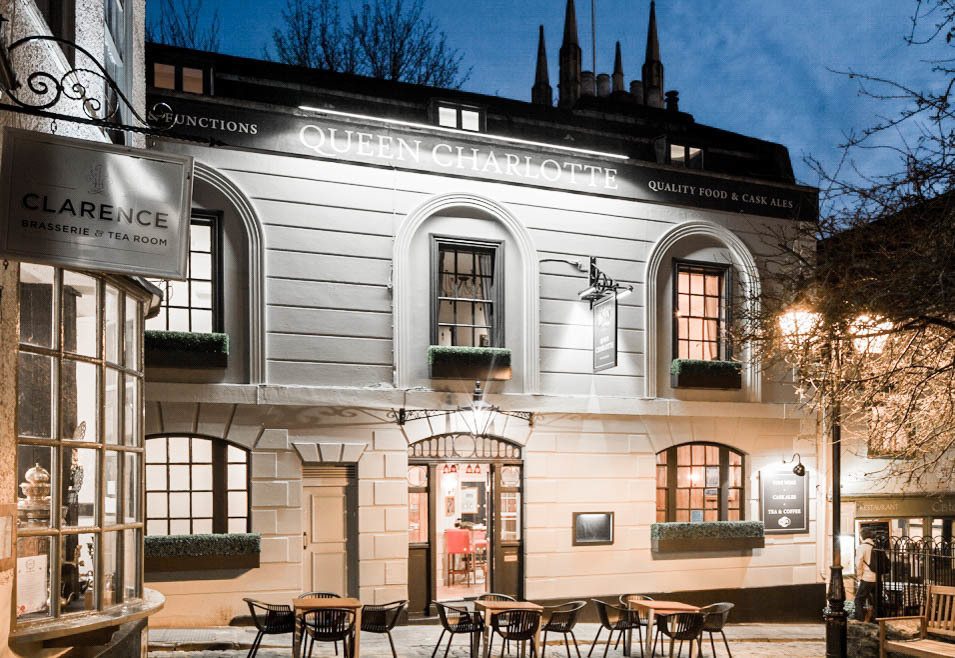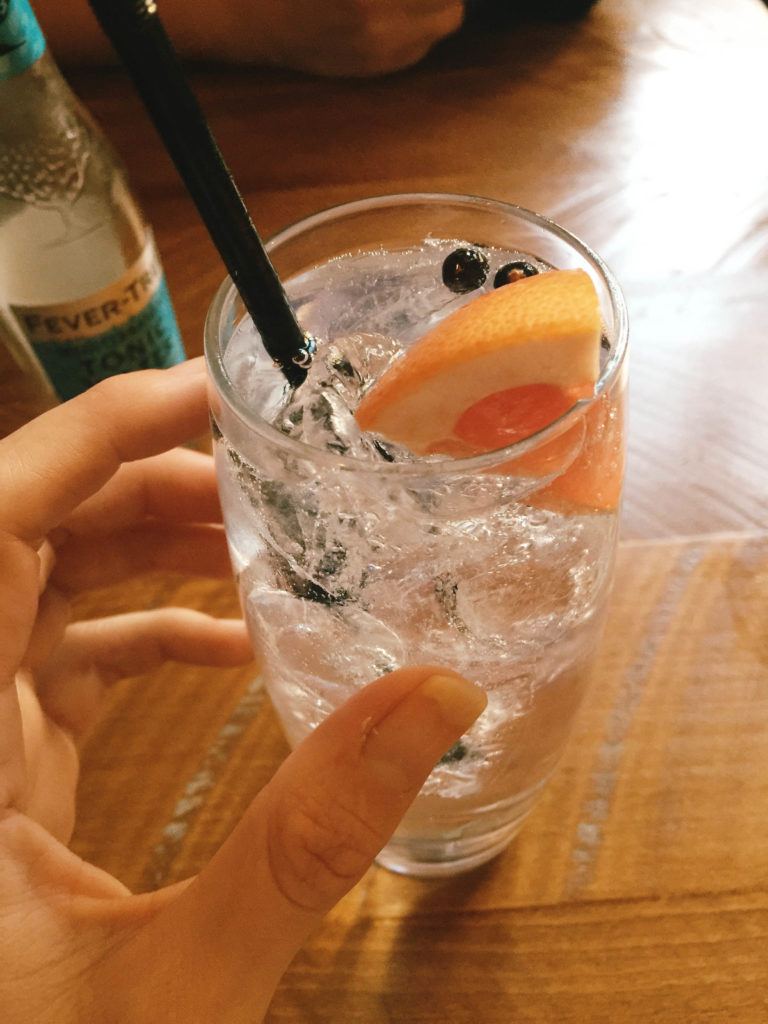 ---
EAT THIS

– Sensory Storytelling Afternoon Tea

You'd be hard pressed to find a more appropriate place in Windsor for Afternoon Tea than the Castle Hotel. With a history dating back to 1528, The Castle Hotel has seen sovereigns come and go from Windsor Castle, which is handily a few steps away.

Book yourself in for The Castle's Sensory Storytelling Afternoon Tea (£19.95 per person, which can be enjoyed as part of the hotel's weekend stay package) and prepare to have your senses thrilled.
Served in The Castle Hotel's intimate and contemporary lounge, this Afternoon Tea takes its gastronomic cues from Victorian baking; weaving the hotel's heritage directly into your experience.
Indeed, this is the purpose of the Sofitel MGallery's 'storytelling' concept (Sofitel now own the hotel). It wants to cement the uniqueness of the hotel into your grey matter. To do this, MGallery has worked with scent historian Lizzie Ostrom who researched the natural fragrances, flavours and ingredients of the hotel's boom period for use in your room and in the afternoon tea itself.
Expect honey and orange delicacies, lavender macaroons, finger-fat sandwiches, smoked salmon sides, plump scones thick with cream and jam, and all the tea in China. Wash it down with the Castle's signature cocktail – The Windsor – infused with jasmine and neroli, then kick back fat as a Lord and as merry as the town's Shakespearean wives.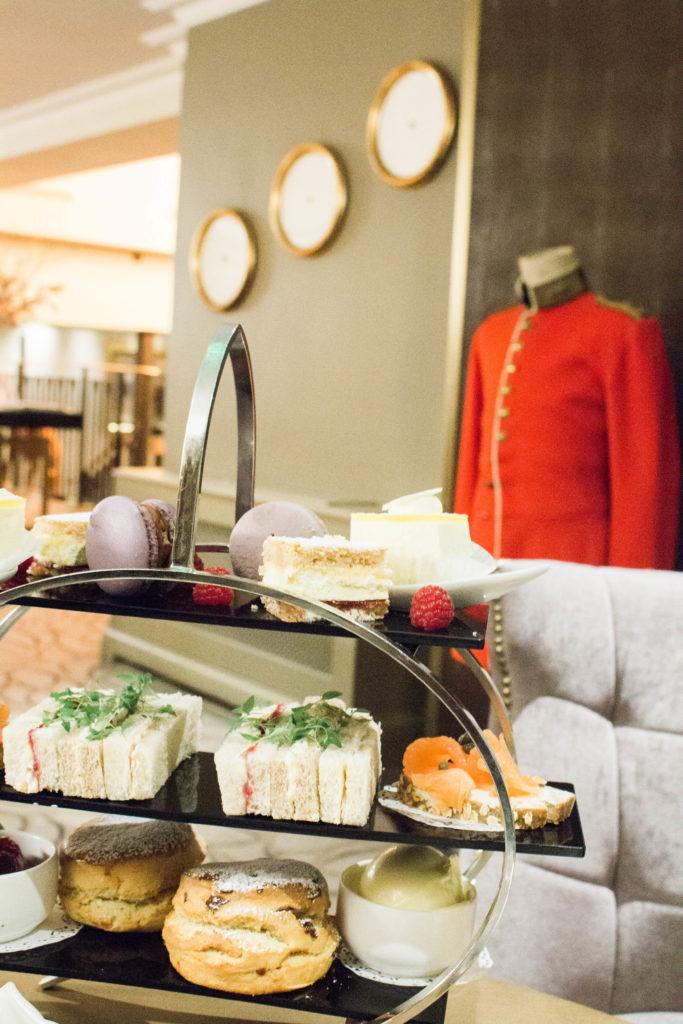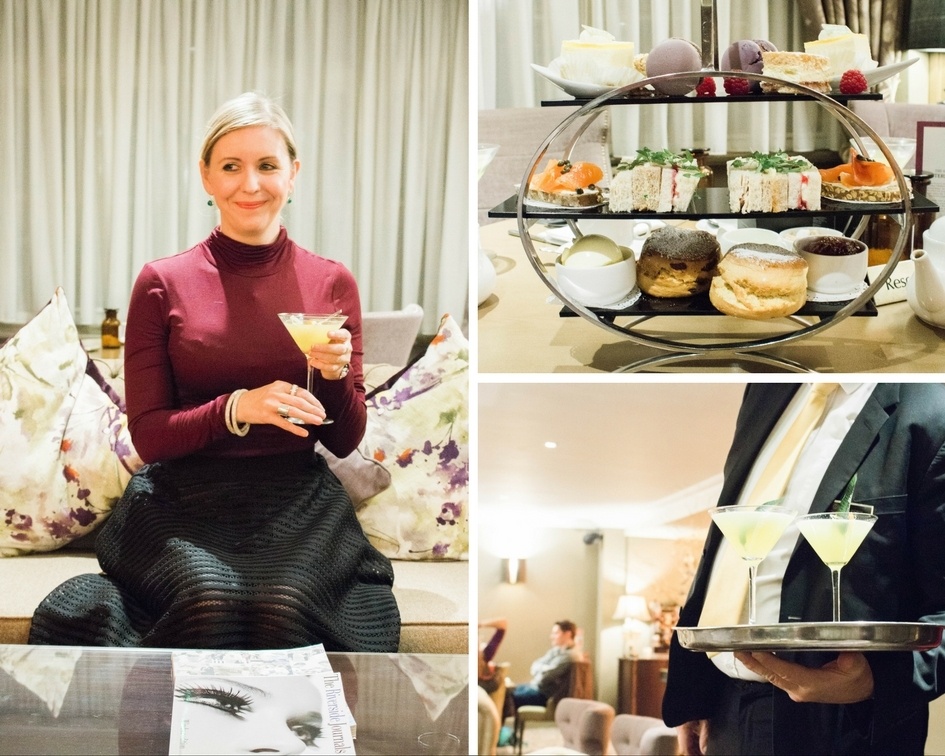 ---
WHERE IS WINDSOR?
---
Tell me, what are your top things to do in Windsor? What do you fancy doing first – gin or the castle?
---
Disclosure: I enjoyed a Weekend in Windsor and Afternoon Tea courtesy of The Castle Hotel. Exploring Windsor has always been on my bucket list, because I'm a right royal history nerd. The Castel Hotel simply made it possible for me to visit sooner than I'd planned – so my thanks to them. As you can see, I enjoyed Windsor very much and everything you read here is a true reflection of my time there.