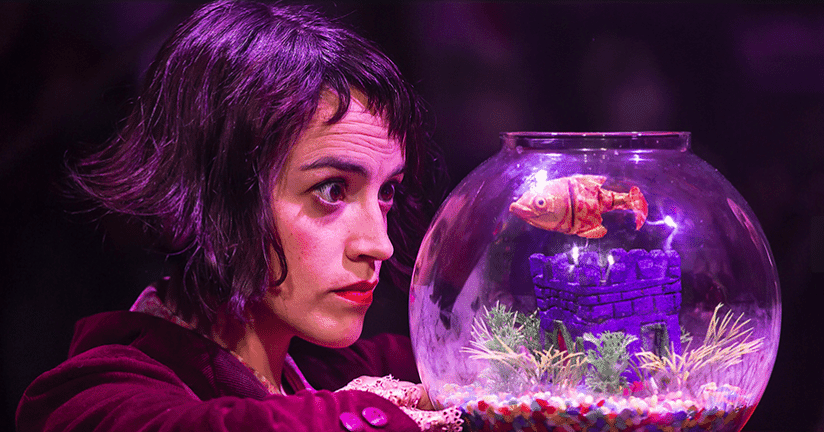 Sunny days ahead, folks and to help you make the most of them, here are my top things to do in the UK this weekend.  Smother the sun-cream, don that sun hat and say hoopla to lazy, hazy, happy summer days.
Remember, also there's my Weekend Directory to visit for extra ideas for this weekend and the next – and the one after that. Have a great one – I'll be back next week.
---
Event | The Cotswolds Show and Food Festival, Cirencester
Sat 13th Jul – Sun 14th Jul | Tickets from £12.00
It's my hometown so I wouldn't be doing my local duty if I didn't include this countryside extravaganza in this week's list!
The Cotswolds Show and Food Festival takes place over two days in the beautiful surroundings of Cirencester Park in Cirencester.
This family-friendly events features a vast array of activities, shows and events, including local bands and musicians, falconry, working dog displays, countryside pursuits, rural crafts, 250 trade stands and 40 local food producers offering their delicious wares.
There's also the BMX Savage Skills Show – the UK's leading freestyle mountain bike stunt team for extra thrills.
---
Theatre | Calendar Girls The Musical, Bristol
Frid 12th Jul – 20th Jul | Tickets from £13.00
Calendar Girls The Musical, by Gary Barlow and Tim Firth, is the award-winning production based on the true story of the calendar girls – a group of ordinary ladies who achieved something extraordinary.
The story of the Calendar Girls began in 1998 when John Baker, husband of Angela Baker, was diagnosed with non-Hodgkin lymphoma, a type of blood cancer. John sadly passed away after just a few months of treatment, but in the months following their loss, Angela and her friends set about creating the now infamous calendar as something for Angela to focus on and, also, to prove John wrong – he said they'd never do it!
The calendar caught the imagination of millions of people and received international press attention and to date, the original calendar girls have raised millions for Bloodwise – the blood cancer charity.
---
Music | Fisherman's Friends Charity Gig, Cornwall
Frid 12th July | Free event
The brilliant Fisherman's Friends are a must-see music experience! Their bawdy, fruity songs of the sea are enough to sauce anyone's cockles. And this weekend you've a chance to see them by the harbour in the lovely location of Port Isaac.
This is a charity concert to raise money for local charities close to the band's hearts. No tickets are needed – but do please give generously! All performances on the Platt are weather-permitting and may be cancelled at short notice.
PS: Even if you can't make it this weekend, check out their website for more of their live dates. It's a gig experience not to be missed!
---
Music | Fake Festival, Leeds
Sat 13th July | Tickets from £22.50
All I can say is this concept is absolute genius: a real festival headlined by the bands you know, but all of them the fake versions of the real stars. And this weekend Fake Fest rocks into Roundhay Park in Leeds.
Featuring professional, jaw-dropping performances from six fake bands, including Coldplace (Coldplay), New2 (U2), Kazabian (Kasabian), and Guns2Roses (Guns and Roses) – it's sure to be an incredible event. Plus, as well as the headlining music, there's food stall, bars and family-friendly entertainment.
Best of all, if you can't make Leeds, fear not: Fake Fest is touring up and down the country this summer! Rock on.
---
Exhibition | Van Gogh The Immersive Experience, York
Sat 13th Jul – Sun 14th Jul | Tickets from £9.00
Van Gogh: The Immersive Experience is a 360 degree experience that propels you into the universe of one of the greatest geniuses of the last century.
Using cutting edge virtual projection, alongside a unique sound and light show, you'll discover the life of the artist in a new way: his time at the convent and in Arles, the secrets from the letters he wrote to his brother and much more.
Starry starry night? It sure will be!
---
Theatre | Amélie The Musical, Leicester
Sat 13th Jul  | Tickets from £19.00
Having just come back from a long weekend in Montmartre (where Amélie was set and filmed), I'm a little obsessed with this charming romantic comedy.
Amélie is the story of an astonishing young woman who lives quietly in the world, but loudly in her mind. She secretly improvises small, but extraordinary acts of kindness that bring happiness to those around her. But when a chance at love comes her way, Amélie realises that to find her own contentment she'll have to risk everything and say what's in her heart.
The stage show is based on the 2001 film by Jean-Pierre Jeunet, which was nominated for five Academy Awards and won two BAFTA Awards. It stars Audrey Brisson as Amélie and is already receiving rave reviews. A visually stunning, heart-warming weekend experience if ever there was one!
---
Event | Beards Diamond Rush, Cheltenham
What a rush indeed: 10 diamonds worth £1,000 each will be hidden across Cheltenham and the surrounding areas this coming Sunday! Your job: find them!
To take part all you need to do is buy a treasure map (£10 each) – all proceeds go to charity. The map will direct you to a general vicinity where you will be able to start searching on Sunday 14th July. Clue Makers dressed in charity-branded t-shirts will also be stationed at strategic points across Cheltenham and Gloucestershire on the day, offering additional clues to hunters for a £5 donation.
Good luck!