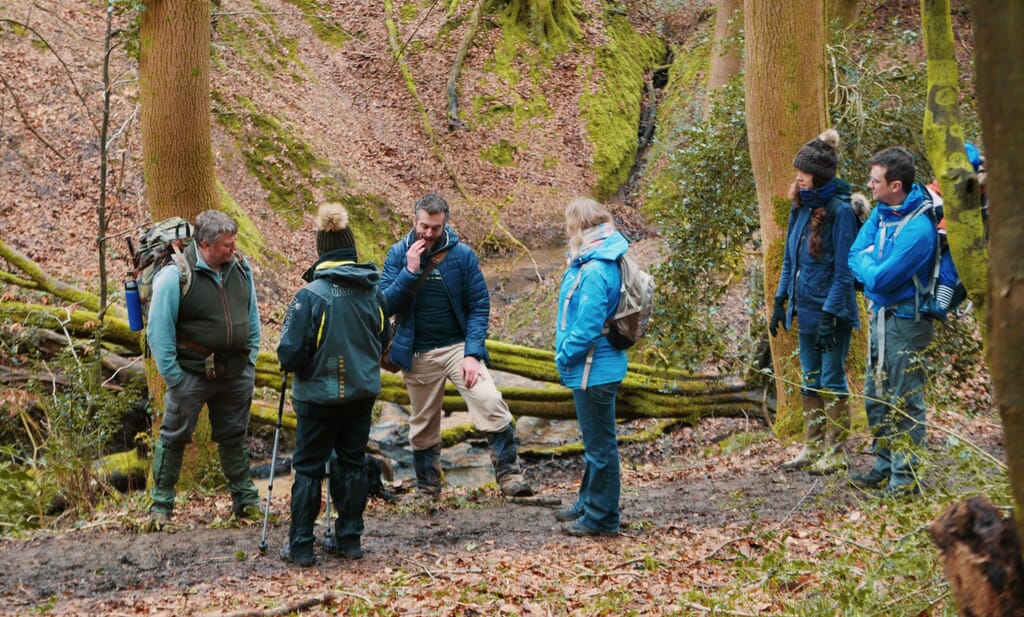 International Women's Day has been and gone but the buzzing festivities are here to stay. Power to that. So we've some unique events to celebrate brilliant women and the arrival of spring. Two great excuses to party in our book.
PS: Just please make sure to wash your hands, where a hula hoop at all times to ensure a social distance of at least 1m and put those extra rolls of toilet roll back on the shelf (other people need to go to the loo, too). In all seriousness, please check that the events below are still running before turning up and cursing our name.
Of course, for even more exciting weekend ideas, remember to swing by the Weekend Directory. And we would love to hear from you if you do attend any of the events; simply comment below or tag us (#weekendcandy) on social media!
---
Comedy | Charlie's Comedy Party Celebrating International Women's Day, Brecon
14th March | 7pm |Tickets: £16.50
We could all probably do with a laugh right now so an evening with witty female comedians gets our vote.
Comedians Sarah Callaghan and Chloe Petts will be on stage at The Café, Brecon where the atmosphere will be intimate and quaint. Petts was previously shortlisted for the BBC Comedy Award and was runner-up in the Funny Women Awards 2017, whilst Callaghan has frequently toured across Europe.
Expect a celebration of sharp, female intelligence and feisty comedy: basically, it's a celebration of what it means to be a 21st century woman!
Tickets start at £16.50, but for £22 you can also enjoy a pre-show meal.
---
Dance |
Acosta Danza's Evolution, Bradford
13th-14th March | 7.30pm | Tickets: from £20
Acosta Danza is a Cuban contemporary dance company founded by the international ballet superstar, Carlos Acosta. And his new production, Evolution (a breathlessly progressive, funny, sexy and emotionally-stirring Cuban dance trip), is now touring the UK.
With ballerinas from around the world and from both contemporary and classical backgrounds, the programme consists of varied and dynamic choreography. The first half of the show sees dancers romantically entwined, crawling around the forest like beats in a sleepy rumba and a solo female dancer transforming into a goddess. The show finishes with 'Rooster', light-hearted, comically-retro choreography to music by The Rolling Stones. The male dancers move like chickens, preening themselves like teenage boys before a night out.
Evolution is a celebration of the human form and the natural world, but with a mesmerising Cuban twist. After the show, stick around for questions and answers with the dancers.
---
Festival |
Paddy Fest, Trafalgar Square, London
15th March | Tickets: free | 12pm-6pm
Paint your face green, don your best Irish accent and head to Trafalgar Square for the annual  St Patrick's Day celebration, ending in a massive parade on Sunday.
From giant leprechaun décor, vibrant and colourful floats, marching bands, and Irish traditional music, to Guinness on tap, this is a celebration of Paddy Day in full carnival spirit!
The main festival area around Trafalgar Square features a line-up of Irish bands, culture and celebrities (still to be announced). Although this year's special guest compere is the actor behind Derry Girls' most sardonic nun, Siobhan McSweeney. On Sunday, the procession will start at Hyde Park corner and snake its way through the most iconic of London's landmarks, ending back at Trafalgar Square.
This year's theme is 'Women in Sport', inspired by International Women's Day 2020. So bring your trainers for a serious Irish jig!
---
Experience | Wild Garlic Foraging, Cranham, Gloucestershire
14th March | Tickets: £30 | 9:15 am- 12pm
If you're following us on Instagram, you'll know that we fell head over muddy heels in love with this Wild Garlic Foraging experience – run by Rob The Cotswold Forager – when we tagged along last weekend.
For over 3 happy hours we wandered through local Gloucestershire woodland, searching for wild garlic and learning all about the other edible wild foods along the way: from Jelly Ear and Scarlet Elf Cup mushrooms to plants that sound like members of an East End gang (yes, we're talking about you Herb Robert and Hairy Bittercress).
The walk itself was lovely, but it was Rob's ideas for recipes, tips on wise foraging, advice for safe foraging, and expert edible wild food knowledge made it so much more than a nice walk. Best of all, he came packing crackers and French goat's cheese to enjoy with our fresh wild garlic bounty. We left fuller, wiser and 100% vampire proof.
---
Science | Cambridge Science Festival, Cambridge
9th-22nd March | Tickets: Free
Feeling brainy? Get inspired at this year's Cambridge Science Festival, taking place in and around some of Cambridge's most prestigious buildings. With events ranging from interactive workshops for all the family to in-depth talks by world class experts, there is something to challenge all brains.
Head to The Guildhall, for instance, and enjoy interactive displays to explore your senses, whilst over in the Department of Engineering you can learn how to make kites. For International Women's Day, the Museum of Zoology is celebrating women in conservation with various stories dotted around the museum like a girl-powered treasure hunt!
Talks over the weekend span a wide array of topics, from climate change and how we feel pain, to how technology is changing the way that we experience emotions.
---
Want to see your event here?
Do you have an upcoming event that you'd like promoting to our readers? Email us and tell us about it!