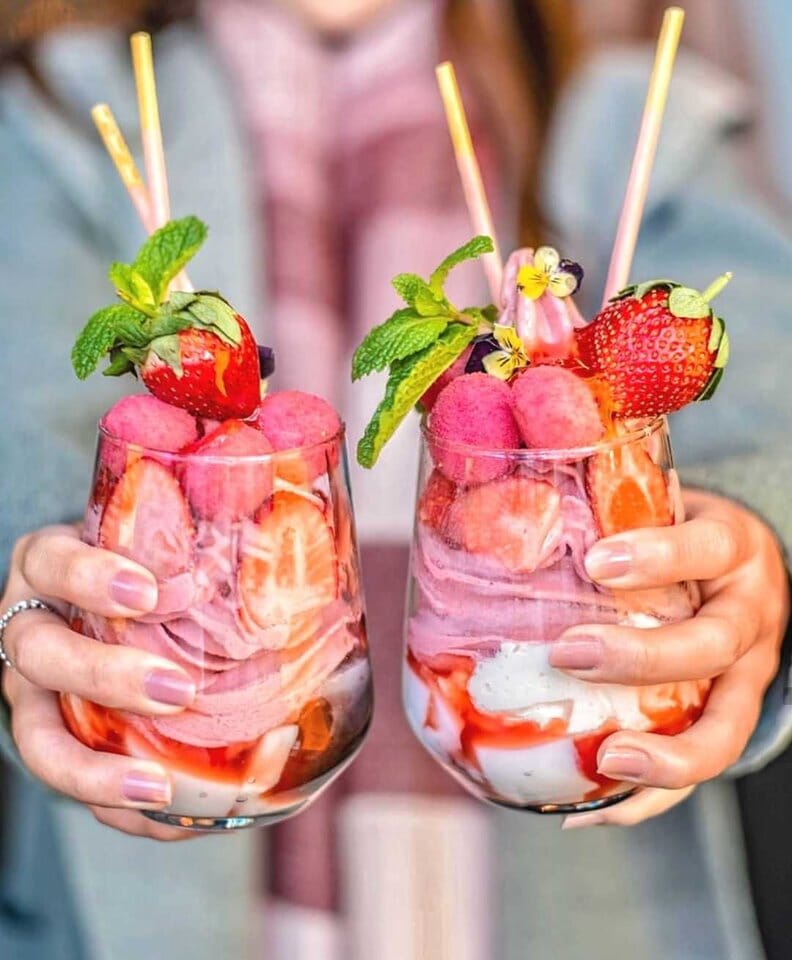 Okay we've got good news and we've got bad news. The bad news is that's it is a full-on wet weekend. Sorry Britain but you're set for a soaking. But the good news is, we have found some amazing things to do this weekend, rain or shine. You can thank us later. Now pull on those wellies and go frolic in the rain.
For more ideas on what to do this weekend, there's also my Weekend Directory to visit.  If you do go to any of the events below, swing by the comments below and let me know!
---
Theatre | Hairspray, The Roses Theatre, Tewkesbury, Gloucestershire
Thurs 15th – Sat 17th August |Tickets from £15
What better way to liven up a wet weekend than watching a live production of Hairspray? This show is always a blast, filled with great show tunes that are guaranteed to get stuck in your head.
The story follows the loveable plus-size teen Tracey Turnblad, who only has one dream: to dance on her favourite TV show. Set in Baltimore in the 1960s, expect amazing outfits, plenty of dreamy, colourful sets and of course a lot of hairspray.
---
Event | Spintro, an introduction to spin pole, Leicester
Sat 17th August |Tickets £12.50
It is time to spice up your Saturday afternoon. Explore the world of Spin Pole, a twist on traditional pole exercise and dance. Take this activity as seriously or as much of a laugh as you wish. First timers are very welcome, and you do not need to wear a skimpy outfit to work the pole.
This class teaches you dance and fitness techniques that use the pole to improve your flexibility and strength. You'll learn stunts, poses and moves to show off. The class lasts an hour and a half, and the Flight Fitness team offer loads more exciting aerial workouts that you try out in the future, just speak to a member of the team.
---
Festival | Bee Fest – Hampton Court Castle, Leominster
Sat 17th – Sun 18th August | Tickets start from £9
It's time to celebrate the bees! On the 17th of August it is world honey bee day so, Hampton Court is dedicating a whole weekend to everything that buzzes!
Learn about how to become a bee keeper, what they do and peruse stalls selling all sorts of honey produce. The garden, castle and Orangery café will all be open for you to saunter through and enjoy a spot of tea at this most regal of places.
---
Comedy | Krater Comedy Club, Komedia, Bath
Sat 17th August | Tickets start from £10 (but there are loads of discounts for groups, students and meal deals).
Kick off your weekend with a proper good laugh. The Krater Comedy Club presents three top stand-up comedians and a compere who could steal the show he's such a hoot!
Make a night of it by enjoying a pre-show dinner at a reduced rate, as well as getting free entry into the next show. The Krater Comedy Club has received rave reviews and is a must-see if you are in Bath this Saturday night.
---
Festival | The London Dessert Festival, The Old Truman Brewary, London
Sat 17th – Sun 18th August | Tickets start from £12.78 but can go up to £60
Prepare for the sweetest day ever. If you are a dessert lover, you couldn't ask for a more mouth-watering weekend. Two days dedicated to everything to do with desserts. From designer doughnuts, gravity defying milkshakes, to delicately made pastries.
But this weekend isn't just designed for you to fill your cake hole, its far more than that. Described as an immersive experience that indulges all your senses. You can bathe in sprinkles, take masterclasses in food photography, enjoy some dessert-based art installations and obviously sample all the puds you can handle. Mmm, food, glorious food, and of course everything at the event is completely calorie free…we promise.
---
Want to see your business here?
Do you have an upcoming event that you'd like promoting to our readers? Email us and tell us about it!