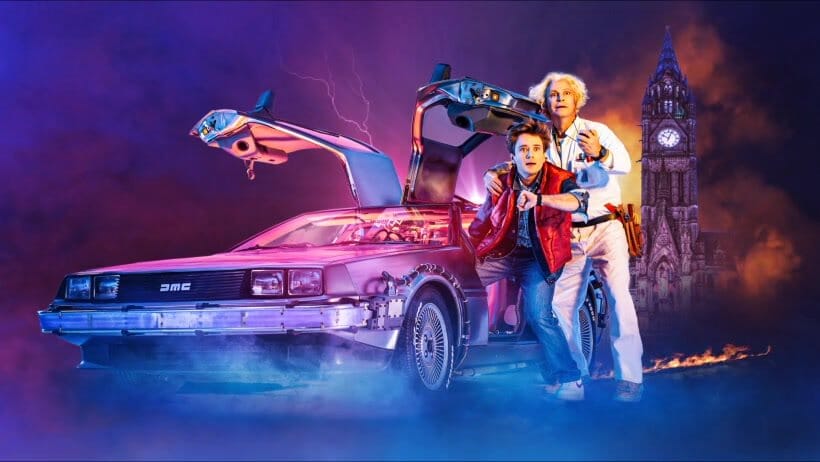 Half term may be coming to an end (sob), but there are still plenty of things to do to round off the week with a bang. For those of you who worked all week, you'll definitely need something to let your hair down. And we have 5 wonderful weekend events for you!
As always, for more weekend ideas and inspiration, check out the Weekend Directory. And if you do go to any of our recommendations, swing by the comments below and let us know!
---
Workshop | Breakmaking Classes, John Lewis, Cheltenham
Sat 22nd Feb | 11am and 1pm | Tickets: Free
We dough – not know about you, but we love fresh bread! So, we were delighted to learn that John Lewis in Cheltenham is celebrating Real Bread Week (which returns from 22 February – 1 March 2020 for its 11th year) with TWO FREE bread-making classes in their stores.
The classes, led by the wonderful Danielle Ellis' of Severn Bites (a Real Bread Ambassador), gives aspiring bakers the chance to bake proper bread themselves, without additives. So, if you want to bake delicious, homemade bread and impress your friends and family, make sure you sign up. Advanced booking is essential.
---
Festival | Lincoln Street Food Festival, Lincoln
Frid 21st – 23rd Feb | 10am – 8pm | Tickets: Free
It may be cold outside… but that won't stop the people of Lincoln taking the street this weekend for this fabulous food festival. Locals and visitors flock to this vibrant festival to enjoy food from all over the world.
Stalls line the paths and local talented chefs dish up homemade artisan dishes, including burgers, noodles, tapas, wraps and much more.
And that's not all, you'll be able to wash it down with a beer at the Polish bar whilst live music gets people up and dancing. Outdoor seating will be provided at the festival so everyone can sit back, relax and enjoy. Plus, with the festival opening at 10 am and closing at 8 pm, you can visit for breakfast, lunch or dinner!
---
Theatre | Back to the Future – The Musical, Manchester Opera House
Sat 22nd Feb | Tickets: £19.95
Is your time machine ready? Have you turned your flux capacitor on? Because this weekend the 1985 pop culture classic 'Back to the Future' is coming to the stage in Manchester as a musical! Great Scott!
Get ready to sing along to some of the greatest 80s' hits including 'The Power of Love', 'Johnny B Goode', 'Earth Angel', and 'Back in Time'.
The production is transported to the stage by the film's original creative team of Bob Gale and Robert Zemeckis, and has been put together by Grammy, Tony and Oliver award-winners to give you 1.21 gigawatts of excitement. Which is all the convincing we need to make like a tree and leave.
---
Festival | Mellor VeganFest, Blackburn
Sun 23rd Feb | 11am – 4pm | Tickets: FREE
Maybe you're a vegan pro, who wants to pick up some new tips and recipes, or perhaps you're a vegan newbie who wants to learn everything from scratch. Whichever it is, we've got the perfect plant-based festival for you!
The family-friendly Mellor Vegan Festival in Blackburn will see plant lovers from around the region showcasing their vegan and gluten-free cuisines. As well as the delicious food, there'll also be local handcrafted items, art and gifts – all vegan-friendly.
For those of you who want advice, there'll be a wealth of experts on hand dishing out vegan health information and help.
---
Cinema | Labyrinth screening and '80s party, London
Frid 21st Feb | 7pm – 2:30am | Tickets: £10
Are you ready to dance like the Goblin King? Sing like you 'aint got no head?' Then dress up in your best Sarah or Hoggle outfit, and boogie on down to Deptford this weekend for some cult classic 80s' fun!
This is a special fundraiser to help support Deptford's travelling cinema, which takes films to Lewisham Borough's older citizens. Join in the fun, sip special potion cocktails, quote your favourite Labyrinth lines, and then work up a stink at a goblin otherworld afterparty that goes on until the early hours of the morning. Over 18s only.
Dance… magic dance!
---
Want to see your event here?
Do you have an upcoming event that you'd like promoting to our readers? Email us and tell us about it!