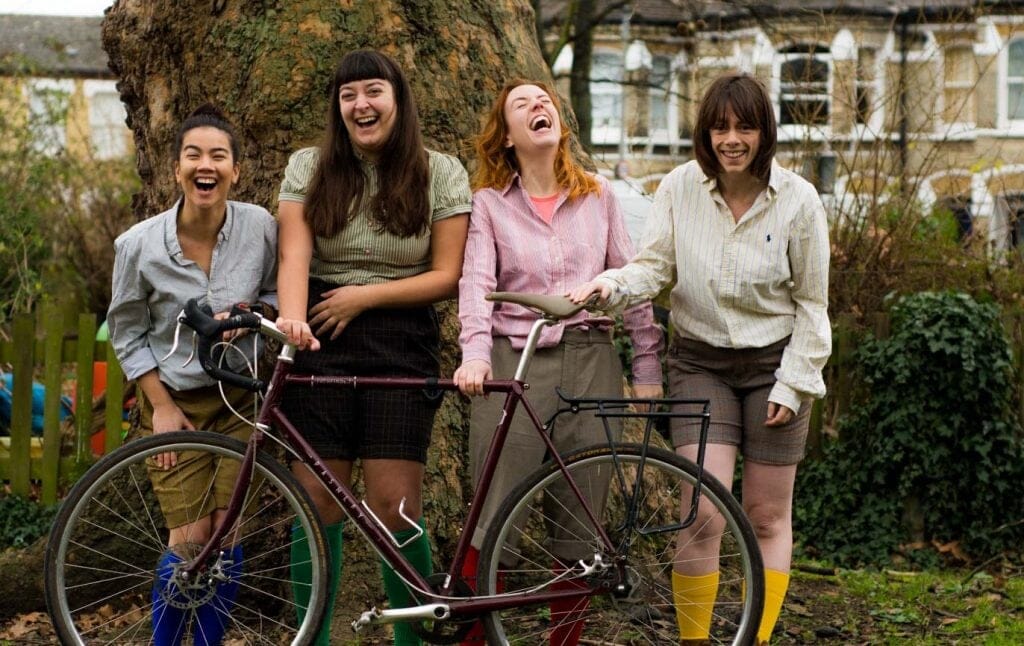 In case you're looking for something other than Wimbledon or Henley to occupy your time, I've had a poke around the internet to see what's happening in the UK this weekend.
So say 'balls' to the tennis and 'pimms' to the Regatta and get yourself along to some of these events. Plus, there's also my Weekend Directory to visit for extra weekend inspiration. Have a great weekend – I'll be back next week.
---
Festival | Stratford River Festival, Stratford-Upon-Avon
Sat 6 Jul-Sun 7 Jul – FREE
Now in its 11th year, the wonder and magic of the annual Stratford River Festival swans back into town this weekend. Expect narrowboats of all different sizes and colours along with stalls, a craft area, local food and beers, plus live music – all taking place by the river.
The town centre even has a makeover this weekend as part of the fun: head on up into Bell Square and you'll arrive into an English seaside paradise. And it's all finished off with a glittering firework finale! 
---
Event | Arthur's Amble, Edinburgh
Sat 6 Jul, 1pm – 2:30pm – FREE
Finger's crossed the sun keeps shining for this: a gentle guided walk around Edinburgh's famous Arthur's Seat in Holyrood Park. The walk takes you around Hunter's Bog and St. Margaret's Loch where you'll learn more about Arthur's Seat's turbulent past, created by fire and ice.
You'll also discover more about the people who lived and worked in the park 7,000 years ago up, as well as the rare wildlife that makes the park so special.
---
Event | An Evening with Michael Palin, Portsmouth
Sat 6 Jul – Tickets from £17
To celebrate the paperback publication of his novel, Erebus: The Story of A Ship, Monty Python star and much-loved television globe-trotter, Michael Palin, is hosting an evening of tales and stories from his exploits around the world.
In the first part of the show, Palin brings to life the thrilling story of HMS Erebus, the tough little ship that took on the Antarctic and the Arctic in the 1840s. In the second half, Michael tells his own life story, including how his three favourite subjects at school (Geography, History and Comedy) have shaped his life.
With previously unseen footage and untold stories, this is tipped to be a brilliant night with a comedy legend.
---
Event | Cheltenham Music Festival, Glos
Frid 5th – 14th July – A mixture of free and ticketed events
Once again this world-renowned and highly-respected festival is back delivering music for every taste to the elegant streets and magnificent venues in Cheltenham – and this time marks the festival's 75th anniversary.
Starting with an opening weekend of free music, expect crowd-pleasing carnival, soul and jazz bands, up-and-coming singer-songwriters from BBC Introducing in the West and Decca Showcase Artists, gospel and world music. There'll also be dance, visual arts, spoken word and even a virtual reality orchestra performance on the High Street.
---
Outdoor Theatre | The Tempest, Oxfordshire
Frid 5th July – Tickets from £14
How about this for a concept: The HandleBards are the world's first cycling theatre company! They pedal from venue to venue with all the set, props and costume necessary to perform environmentally sustainable Shakespeare across the globe. My daughter went to see them when they around by us and I've been desperate to ever since!
If you've time this weekend, join their all-female troupe 'Live on the Lawn' for a bicycle-powered production of Shakespeare's 'The Tempest' in the beautiful gardens of the Earth Trust Centre near Abingdon.
Bring a picnic and settle down for riotous amounts of energy, a fair old whack of chaos, and a great deal of laughter in this extraordinary spot of outdoor theatre.