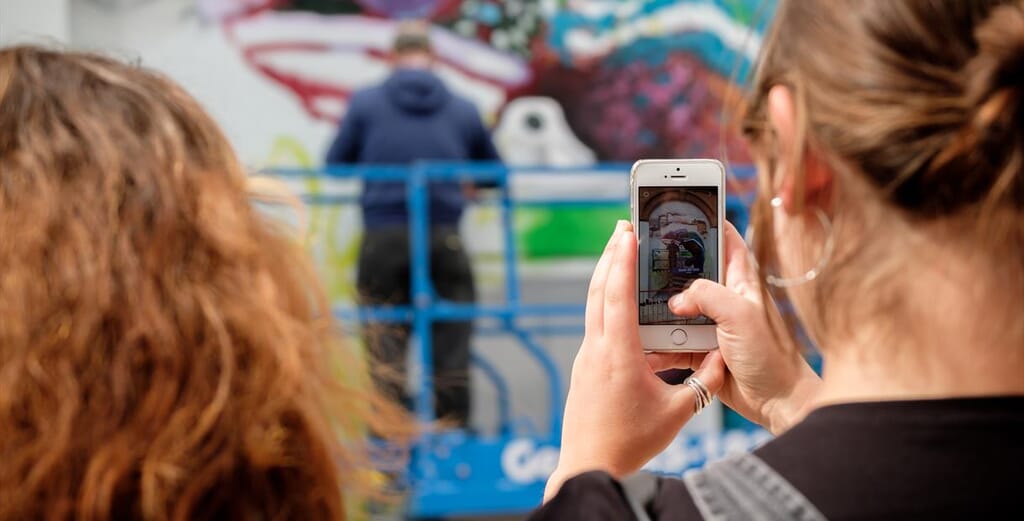 September is here. But don't mourn the summer because there's still plenty to be excited about (honestly). Crisp mornings, hot gin (yes, that's a thing), beautiful colourful landscapes and some cosy autumnal weekend ideas. First up, here are some cracking things to get up to this weekend in the UK. Retire your flip flops and enjoy!
For more ideas on what to do this weekend, there's also my Weekend Directory to visit.  If you do go to any of the events below, swing by the comments below and let me know!
---
Event | Cheltenham Paint Festival, Gloucestershire
Street art hits Cheltenham this weekend with 130 national and international artists taking creating jaw-dropping works of art all over the town.
It's only the 3rd year the festival has run, but it's sure to put Cheltenham on the map. Speaking of which, there's a 6k trail you can walk to see all 25 art works (downloadable from the website); plus, there are also different workshops taking place for adults and children to try their hand at spray painting.
---
Theatre | Gimmie ABBA, 20th Anniversary Tour, The Globe, Cardiff
Saturday 7th Sept | Tickets: £14
Face it, we are all dancing queens. So pull on your flares and prepare to sing your best rendition of all ABBA's hits. This ABBA tribute show gives you the charismatic stage presence of the real flamboyant and glam front four.
The show goes on for over two hours and you get your money's worth, with light displays and special effects. The show is suitable for all age ranges and has received rave reviews. What a Saturday night it'll be!
---
Exhibition | The Great North Art Show, Ripon, North Yorkshire
Saturday 7th – 8th Sept | FREE
The great North Art show is must for art lovers. The show is chance to see and buy amazing, unique pieces of art from  fabulous contemporary Northern artists.
Set in the magnificent surroundings of Ripon Cathedral, it'll feature work from painters, illustrators, printmakers, sculptors and photographers. And if nature and animal artwork is your thing, you've a treat in store: animal artist Tania Still is one of the guest artists this year and will be showcasing her work.
---
Event | Open Water Swimathon, Various Locations
Sat 7th September | £100+ in fundraising
Open Water Swimathon is a swimming and fundraising challenge held at stunning open water venues across the country. With a range of distances available (from 500m up to 5k), this event is ideal for swimmers of all abilities, from experienced open water swimmers to those transferring from the pool to the open water for the first time!
Dive into the open water on you own or in a team, and raise funds for Cancer Research UK and Marie Curie. Whether water gives you the willies or you're a seasoned wild swimmer, this activity is open to everyone to take part and do their bit to raise money for these worthy charities.
---
Event | Frampton Country Fair, Frampton-On-Severn, Gloucestershire
Sun 8th September | Tickets: Adult – £10.25 Child (5-12) – £3
What could be a better way to spend an early autumn weekend than at a country fair, wrapped up in your wellington boots? And this huge traditional annual fair in Gloucestershire has so much going on: stalls, dog shows, horse shows, shooting shows, fishing shows, if you can think of it, they have it!
There is plenty for the kids to do, with entertainers and petting zoos, as well as all the hubbub going on around you.
---
Want to see your business here?
Do you have an upcoming event that you'd like promoting to our readers? Email us and tell us about it!