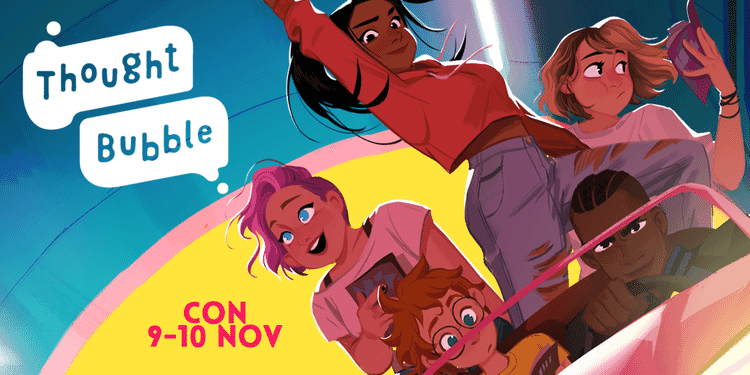 It's well and truly November now, so you are officially allowed to start thinking about Christmas markets and mince pies if you want to – and not feel guilty.
In the meantime, let's ignore the darker evenings and set our eyes on fab things to do this weekend. From Elvis and witches, to comic books and stand-up comics, we've got it covered.
For more ideas on what to do this weekend, there's also the Weekend Directory to visit.  And if you do go to any of the events below, swing by the comments below and let us know!
---
Event | Friday and Saturday Comedy – The Glee Club, Oxford
Fri 8th and Sat 9th | Tickets: from £10 
Titter, giggle and spit-your-drink out cackle at the Glee Club this Friday and Saturday night.
On Friday, Glenn Moore (star of Mock The Week, The Stand Up Sketch Show and Absolute Radio), presents his first solo UK tour, full of the distinctive jokes and offbeat gags that make him a comedy legend.
Then on Saturday night, four superb stand-up comedians take to the stage: Ian Smith, Andrew Bird, Jo Enright, and Antony J Brown. You'll be laughing until Monday.
---
Event | Thought Bubble Comic Con, Harrogate
4th to 10th November | Free entry
Get ready to geek out because Comic Con is in town! This event is the biggest comic art festival in the country, showcasing some of the coolest comic art on the planet and celebrating the world of comic creations and creators.
From comic books and animations, to graphic novels and illustrations, Thought Bubble is unique amongst comic festivals because it keeps creators as its focus.
Come dressed as your favourite character, if you fancy it. But be warned: here people take their comic costumes to the next level – so don't be afraid to go all out! Best of all, this event is free!
---
Festival | Witchfest International 2019, London
9th – 10th November | Tickets: £16.58
Spooky season may be over, but witches still live among us. So if you're into ghosts and ghouls, Witchfest is a lot of fun.
It is the largest Witchcraft event in the world featuring leading speakers, workshops, shops and art shows dedicated to all things pagan and mythological.
There'll be first-rate entertainment too from live bands, a DJ, and a team of Morris dancers. So grab those broomsticks and turn tail for London.
---
Theatre | Les Misérables, Southhampton
7th – 23rd November | Tickets: £32.50
Get those tissues at the ready because it's impossible not cry at this brilliant show. One of the West End's most enduring and loved musicals, Les Misérables tells the story of Jean Valjean, Javert and their encounter during the years of turmoil in 19th-century France.
Adapted from the novel by Victor Hugo, it's a show that's been running continuously in London since it opened in 1985. And is now on tour in the UK, with only a few select dates and locations available. It's a definite must-see from us, but be quick: tickets will be selling fast.
---
Theatre | The world-famous Elvis Show,  Blackpool
Sat 9th | Tickets: £26.50 – £29.50
Uh-huh, we are all shook up to hear that the ultimate Elvis act is coming to Blackpool this weekend. World-renowned Elvis performer, Chris Connor, will be joined by a 12-piece live band and backing vocals to give you the most 70s night of your life!
Together, they'll perform a magnificent two-hour production, recreating two of the King's most famous concerts. If you were not lucky enough to see Elvis whilst he was alive, this is the next best thing!
---
Want to see your event here?
Do you have an upcoming event that you'd like promoting to our readers? Email us and tell us about it!