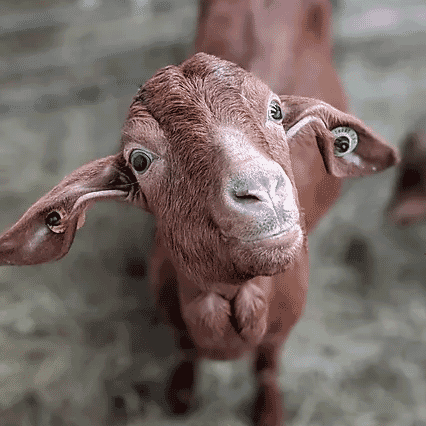 Book a goat call from £5 with
 Cronkshaw Fold Farm, Lancashire
Sure, you can add a virtual Zoom background to spice up your calls but that's so old school. Instead, spice up your next family get-together, conference call, or friends online hangout by adding a goat to the action. No kidding.
For only £5.99, the genius folk at Cronkshaw Fold Farm in Lancashire will (virtually) provide the goat that you didn't know was missing from your Zoom call. They have 9 goats who are keen to meet you, each with their own quirks and characters.
Mary is one of the crew who, we have been warned, may pee in front of your boss. Lisa is is heavily pregnant and could drop at any moment. Simone is a fabulous dancer, apparently. As well as six others who will blend right in to your calls.
The goats are available for the first 10 minutes of your Zoom call to liven up the action – best of all, you'll be supporting a small traditional hill farm through the corona pandemic.
Simply head to the Cronkshaw Fold Farm site to schedule a meeting with the newest member of your team. You goat this!
"For my father's 71st birthday video call with the family I booked Brett the goat to join us. We were introduced to Brett and his friends and got to know their personalities. I'm not sure who enjoyed it more, the children or my dad! It was something that's going to be remembered in our house for a long while!" @walk_london
---