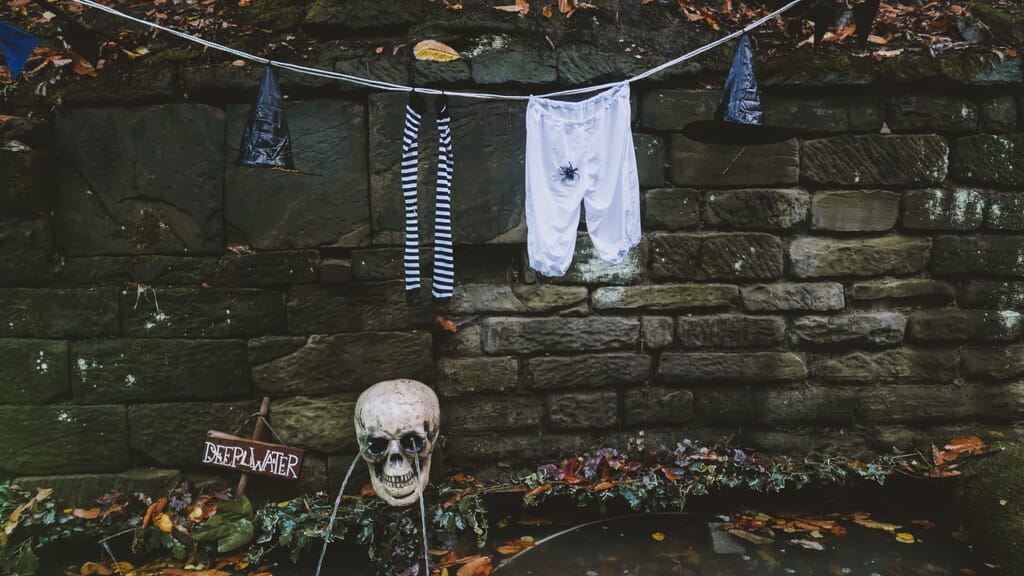 Warwick Castle is the perfect setting for a spook-fest for little ghouls and ghosties this Halloween thanks to its eerie collection of new attractions, which we went to check out last weekend.
By day the castle transforms into the Haunted Castle housing all many of surprises inside the castle walls: Spooked is the new haunted house walkthrough with a trick or treat in every room, find creepy characters around every corner, with a few jumps in store – that caught us by surprise a few times.
Outside you can watch wicked witches on Dead Centre Stage and hear the spooky tales and scary stories that make the castle a true historic gem. Although, on our trip, the rain washed most of the frightful fun away as families and actors took shelter; but it was clear team Warwick were set to put on a good show when things dried out.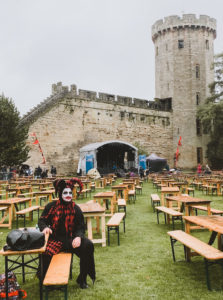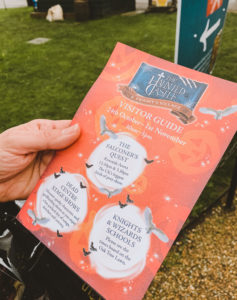 And putting on a large halloween show is no mean feat in this strange times, so witches' hats off to Warwick for managing to pull it off. The one-way systems, space creators, hand sanitisers and masks on rules didn't affect our enjoyment one bit.
Of all the spooky attractions, the Haunted Hallows were our favourite with scary decorations, sinister mist and costumed characters to jangle your nerves. My friend's young boys loved it.
The most spine-chilling event, however, happened under out feet in the Castle Dungeon where some of the darkest, bloodiest and most frightening times in the Castle's history as live actors and special effects bring life to these gruesome tales. But we weren't sure the boys' spirits (or ours) were up to it, so left that one for hardier souls.
One big surprise for us was the incredible Falconer's Quest birds of prey display. Disney like in its production and Attenborough like in its variety of remarkable raptors, it is one event you must not miss on a trip to Warwick.
So good was it that I went back for a second viewing in the pouring rain and with no umbrella just to see the birds fly again; birds like the colossal Andean Condor – the largest living land bird in the world.
Of all the moments that made my pulse race that day, it was seeing this magnificent beast take flight that really gave me goosebumps. And judging by the sounds of gasps from the assembled (socially-distanced) crowd, I wasn't the only one who found it truly astonishing.
Costs & Dates: The Haunted Castle costs from £20 per person for daytime entrance (10am to 5pm from 24 October – 1 November) and The Castle After Dark from £19 per person for evening entrance (6pm to 11pm on selected dates 24, 29, 30 and 31 October) when booked online in advance*.