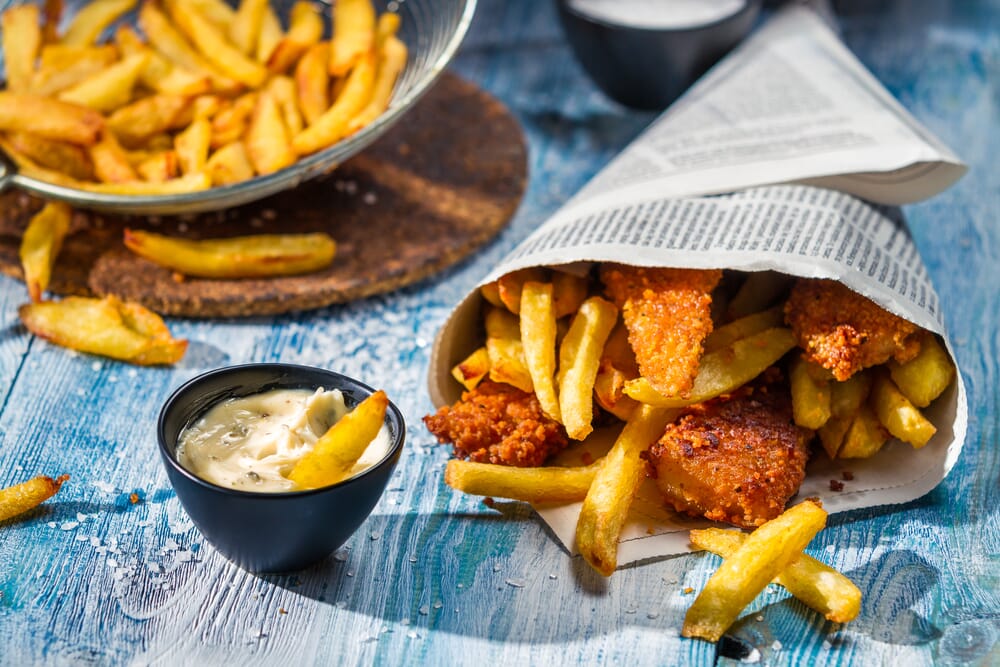 DARTMOUTH, Devon – The Great British chippy. A place where you watch the pickled eggs nervously and avoid eye contact with the saveloys. Or at least that's how it used to be.
Now a new breed of chippys has arrived on our coastlines; these are the places where the room rocks with chat and the fish rolls fresh from the super-chef kitchen.
The Rockfish in Dartmouth has certainly earned its stripes as the latter.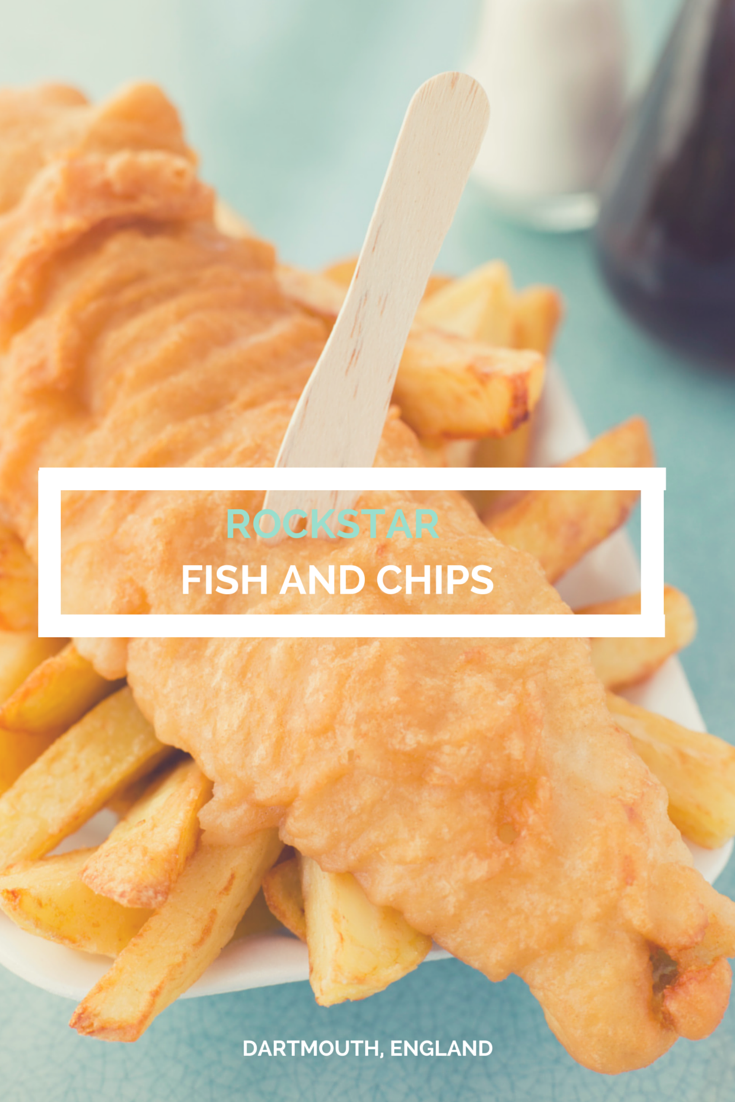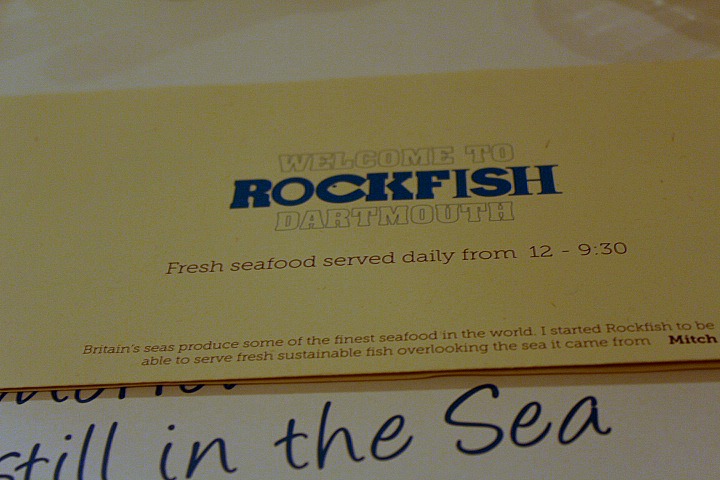 The atmos
This fast-paced sit-down chip shop facing pretty Kingswear, run by super-star chef Mitch Tonks, has all the orderliness of an upmarket restaurant, but still manages to retain that splash of vigour and vim that makes a Great British chippy, great.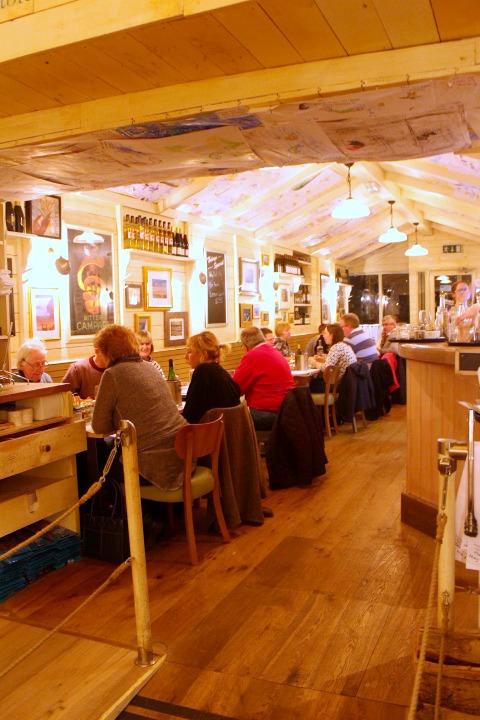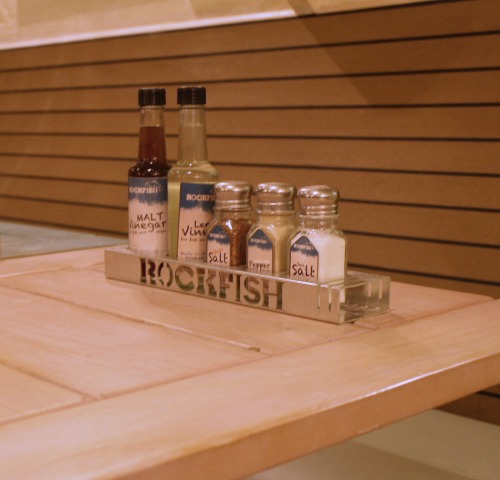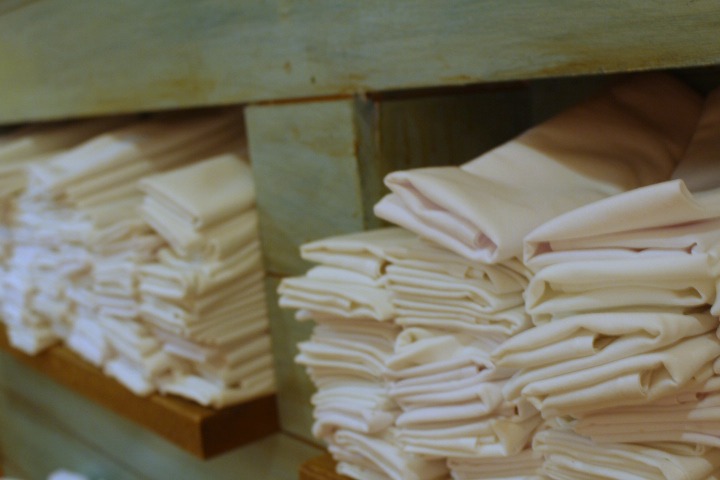 There's the 'please wait to be seated' sign, the fine wine list, and the inventive menu that tells you this isn't just a normal Dartmouth chip restaurant.
Then there's the beach-chic décor, swift service, and frivolous family drawings plastering the walls that tell you this is just a normal Dartmouth chip restaurant and you should 'chill, yo'.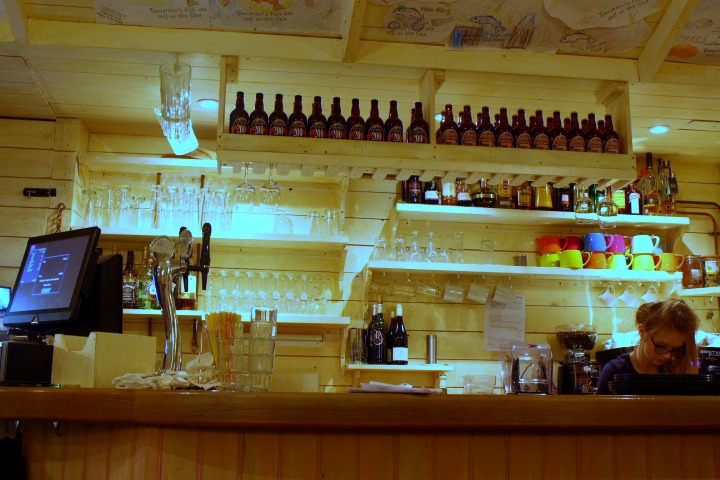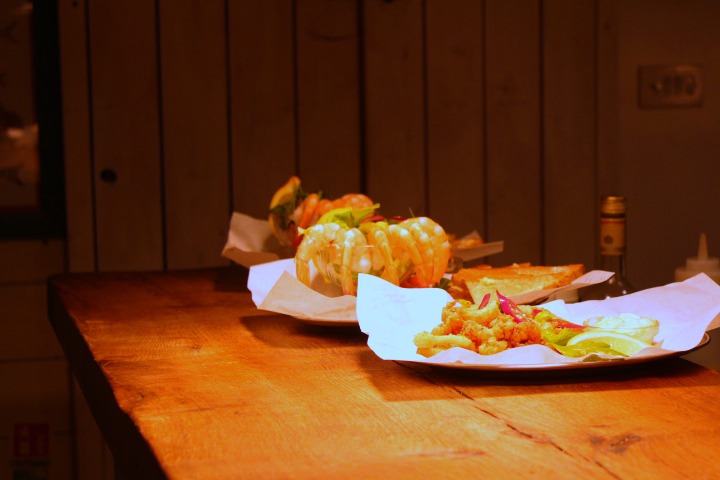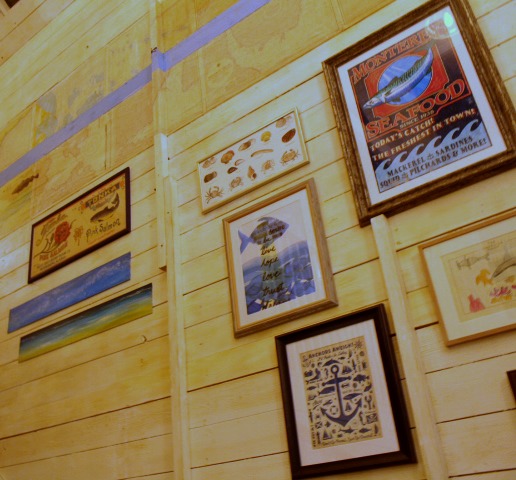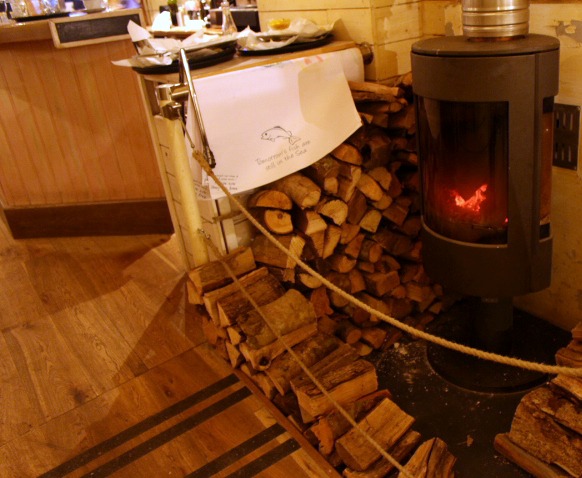 The food
As for the food, it's got superstar British quality. The fish is freshly landed right outside the restaurant's door on Britain's Seafood Coast and cooked and served traditionally.
True chipshop fans (and I mean me here) will go batty for the traditional local, sustainable chow on offer: line caught haddock (£12.95), prime cod fillet (from £7.95), or Rockfish scampi (£16.95); accessorized with mushy peas, onion rings, chipshop curry sauce, and unlimited – yep, you heard me right – chips (£2.50).
True foodies will fall head over heels for the gastro-style treats such as the Singapore Chilli Crab Roll (£9.95), which I opted for, Rockfish Fritto Misto (£14.95), or the Steak and Oyster Burger (£14.95).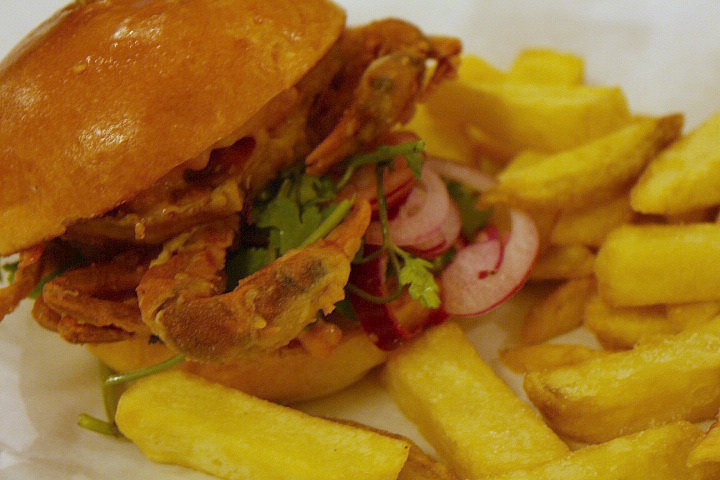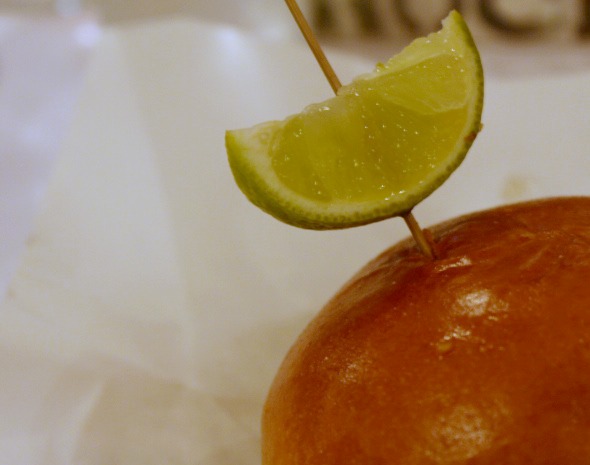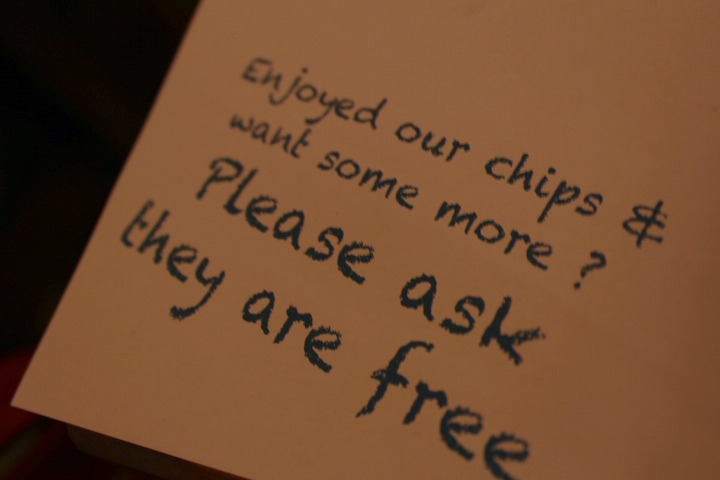 The verdict
My main – a crisp fried soft-shelled crab basted with sweet chilli sauce – came sizzle hot from the open-fronted kitchen at the back of the restaurant, and although I was unsure at first how to eat it (take the legs off? Or leave them in the bun?), in the end I haddock (ahem) the lot.
Stuffed and unable to top-up on free chips (a first ever for me), I headed for a 'light' dessert, to ensure I didn't explode.
The Mint and Fresh Lime with Honeycombe Sorbet was the winner and it sexed my tastebuds in a way that would shame Jagger.
Say to safe, I rolled outta the Rockfish like Lindsey Lohan that night – drunk with good food (and a little drunk).
It had been a rockstar chip supper, and I liked it.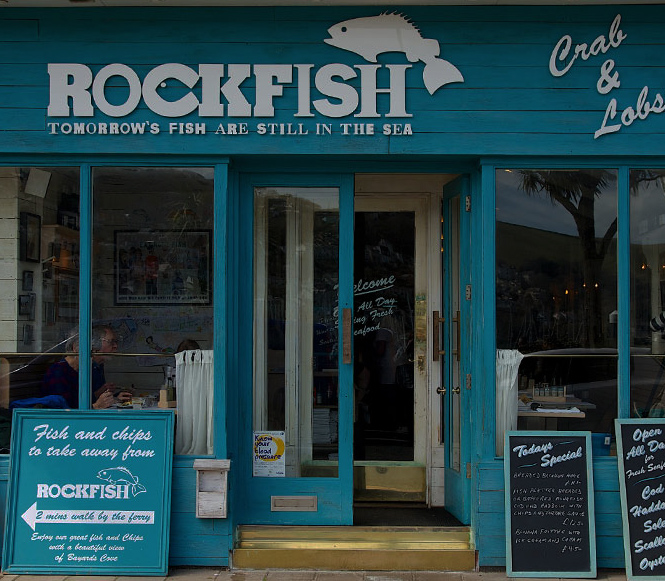 Where is the Rockfish in Dartmouth?
Do unlimited chips sound good to you?
Well hey, don't keep this news all to yourself! Share this post my chip-loving friend, share!
Ps: Apparently, there's another Rockfish coming to Brixham, Devon soon. Oh my Cod!
Disclosure
I enjoyed a meal at The Rockfish in Dartmouth courtesy of Mitch Tonks PR. But if you think I am just saying nice things for the sake of it, you'd be a crazy fool. The food at the Rockfish was bloomin' marvellous and everything you read here is a true and honest reflection of my opinion; I've no desire to tell fibs and look like a right twonk.