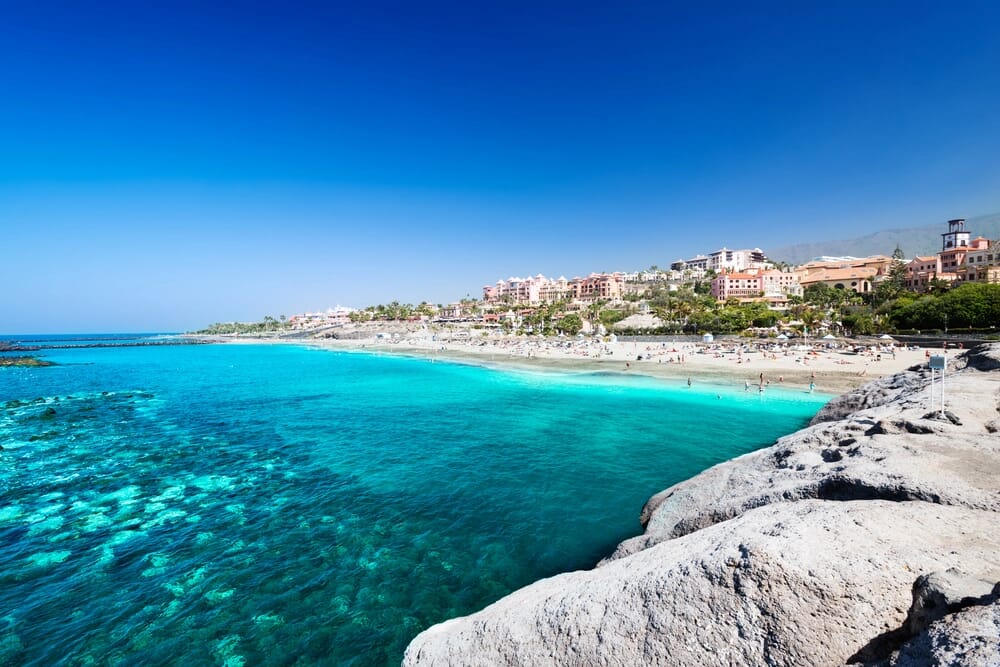 Tenerife. It's the rugged wide-boy of the 6 of Canary Islands, and best known as the biggest of all of them (like a topographical Grant Mitchell).
The island has 2 airports, North and South, which are approx. 4 hours flying time from the UK (bonus), and is legendary for its wall-to-wall sunshine, which attracts families from across Europe all year round.
So if you're going to Tenerife for a weekend this summer – good choice. Here's a beginner's guide to this much-loved island.
---
Tenerife: Fast Facts
Tenerife has the 3rd largest volcano in the world (which you can climb or get a cable car up)
The island has sunshine 300 days a year (happy dance)
For the highest water slide in the world, head to Siam Park (a fabulously wet day out).
€7 or €8 buys you a meal out. Eating out is part of the culture here.
Tinerfeños – what you call those who live on Tenerife.
The food tends to be grilled meat and fish dishes served with vegetables or salad. And, of course, tapas on tap.
---
What to expect in Tenerife
Imagine the surface of Mars. Then add palm trees, black-sand beaches, foaming blue sea, lush banana plantations, traditional Canarian houses, and egg and chips. Yes, Tenerife is a veritable patchwork of experiences:
Volcanic landscapes to hike
On the one hand, you have deep volcanic colours, mind-boggling lunar landscapes and cloud-piercing peaks – with the active Mount Teide at the centre watching over the surrounding mountains like the eye of Sauron (and standing 3,718 m high). Ideal for walkers, nature-lovers, or seclusion-seekers.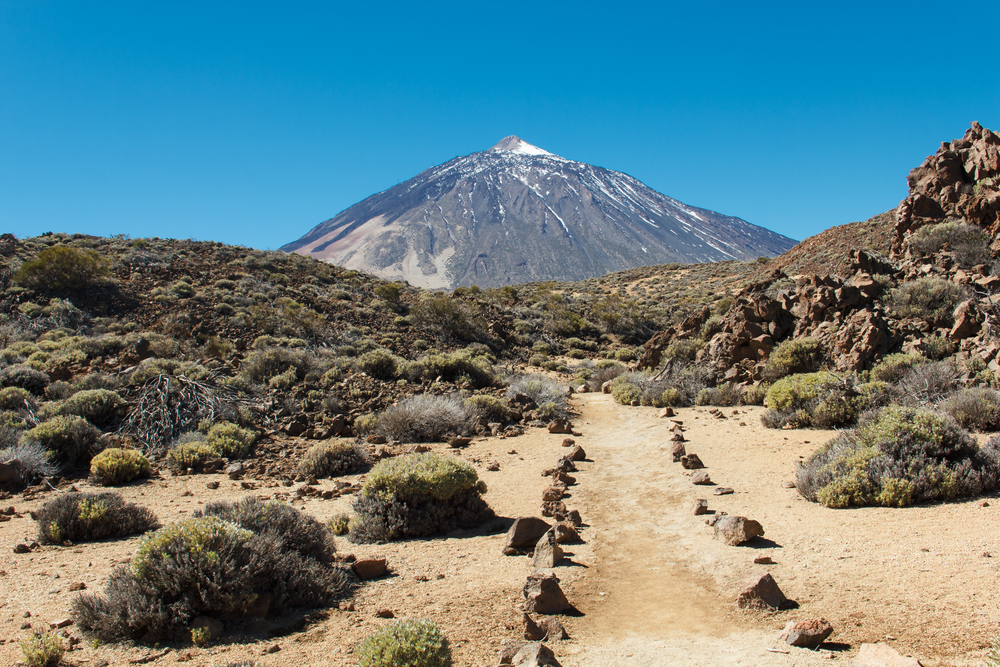 ---
---
Party towns for living it up 
On the other, you have the shiny tourist resorts, fizzing with holidaymakers and embroidered with natural and man-made beaches. In the southwest, there's Costa Adeje – an easy toe-dip into the fiesta lifestyle of Tenerife's party side (we stayed here and liked it).
Whilst nearby, you'll find Playa de las Américas and Los Cristianos – where the big bucks flow, English breakfasts are fried, and the neon lights blink day and night. Perfect for you if like the non-stop party lifestyle.
Multi-coloured beaches for all tastes
Tenerife has plenty of sun-soaked beaches to unroll your towel on. Although a craggy island, Tenerife's rocky coastline has been converted into sandy shores – with golden sand from the Sahara, as well as the natural smokey sand from its own volcanic heritage.
El Medano is a natural wonder, considered one of the best on the island, with dramatic, sweeping beaches perfect for surfers. For a golden tan, Playa de Las Americas is probably the island's most famous there is, complete with calm waters and beach bars.
Another Tenerife beach worth a detour is Playa Las Teresitas – east of the capital Santa Cruz. With its curving Saharan sand shore and palm tree fringe, relaxing isn't going to be a problem.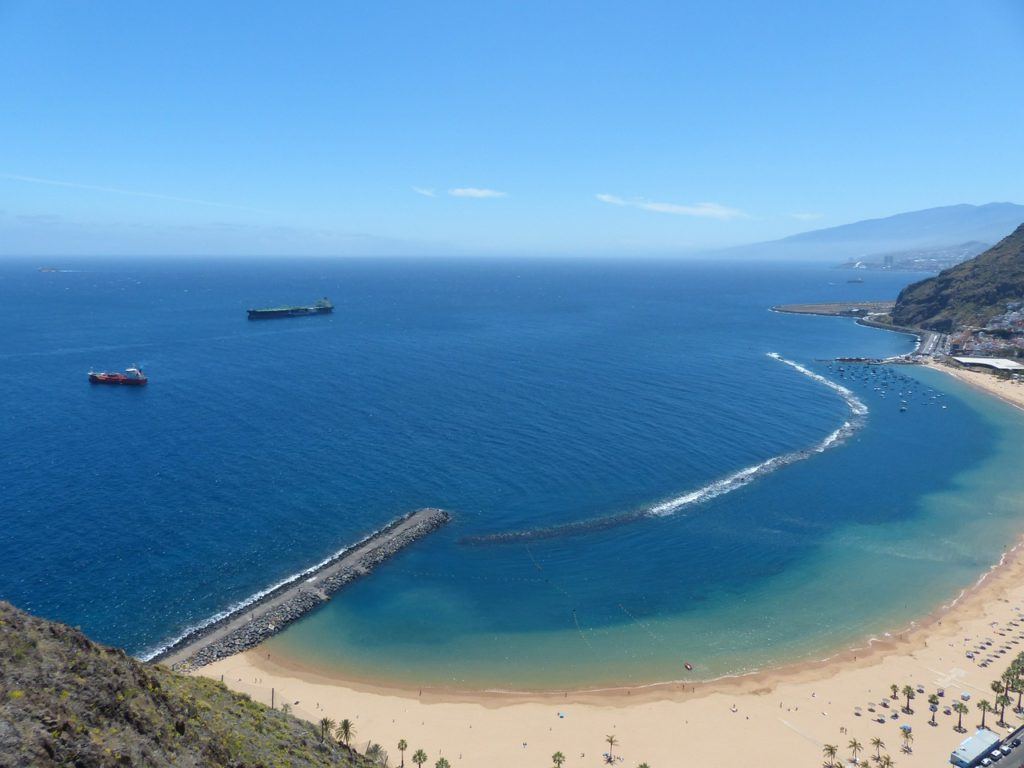 Costa Adeje Beach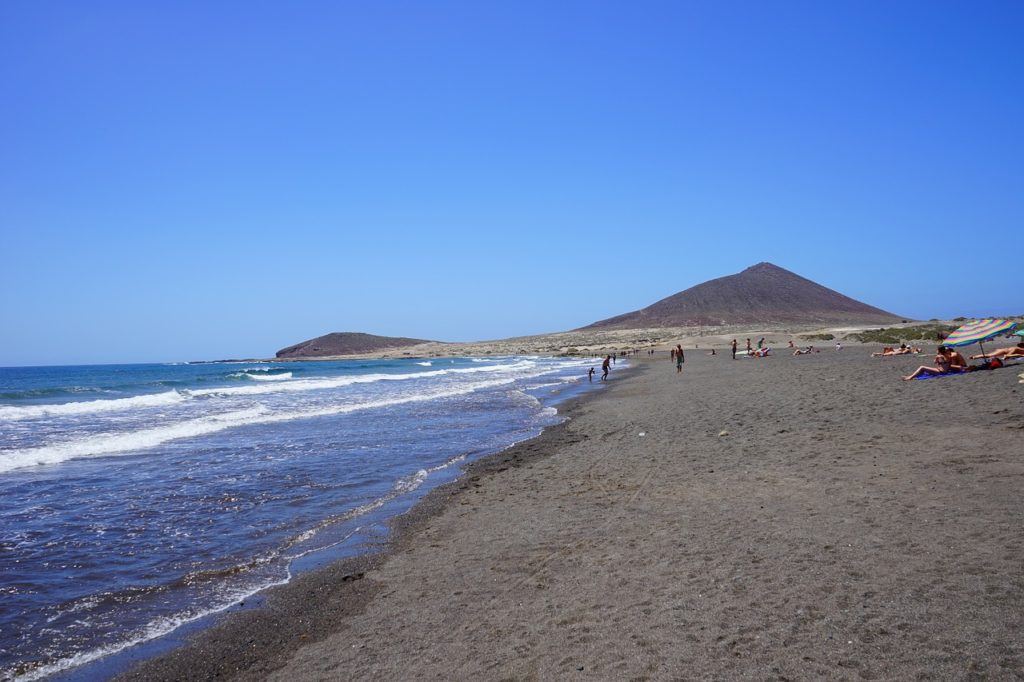 Misty mountains for peace and quiet
Point your compass to the north or northwest, and Tenerife is different still: the Teno Mountains keep the temperatures of the north-side of the island cooler and the landscape more green and pine-sprinkled than its desert neighbour. (We needed fleeces after descending from the mountain clouds to explore this side.)
Traditional villages to get lost in
It's in the north that you'll discover traditional fishing villages (immune from the 'ogi-ogi' flash of the south), family run restaurants, 17th-century churches and convents, and a backdrop of crushing cliffs and craggy ocean.
One northerly haven definitely worth a visit is Garachico – a tiny fishing port that was entirely destroyed by a lava flow in 1706. And, of course, Santa Cruz – Tenerife's capital – more laid-back than you might expect with plazas, art galleries and boutiques.
---
Getting to Tenerife from London
Fly there: Easyjet, British Airways, Monarch, and Ryanair all fly into Tenerife from London – from as little as £230 over a weekend in July.
By train: You can go to Tenerife by train from London, although getting there is a bit of an adventure and you may need longer that a weekend. One route is to take the Eurostar to Paris, then travel to Madrid, and from Madrid to Cadiz. You then get a ferry to Santa Cruz from the Cadiz ferry port, Plaza de Sevilla.
---
Top Things to do in Tenerife
Siam Park – Set in 18.5 hectares of exotic plants, Siam Park is a Thai-themed water wonderworld, with the largest collection of Thai-themed buildings outside of Thailand and over 60 water attractions. Including, the largest man-made wave in the world! Don't miss it – we had an incredible time.
Masca Village – If you can survive the teeth-chattering hairpin-bend roads through the Teno Mountains, then you'll end up in Tenerife's most picturesque village, Masca. Until the 1970s this village was virtually unknown and could only be reached by donkey. Now it's a magnet for tourists, with a strong disposition, thanks to its lush flora, deep ravines, and traditional stone houses. We took a coach excursion – but it's not for the faint-hearted!
Teide National Park – Mount Teide volcano sits at the heart of the island in a Unesco World Heritage site, surrounded by a 10-mile-wide volcanic crater. Take the cable car to the Upper Station, located at 3,555 m altitude. The views are incredible.
The Dragon Tree of Icod de Los Vinos – Dragon trees are a famous part of Canarian flora, but the oldest and most famous of them all is the one in Icod de Los Vinos. It stands a massive 17 metres high, has a base diameter of 20 metres, and has clocked up an impressive 1,000 years doing tree-like things (interestingly, its age is not counted by its rings, but by the number of 'forks' at its base).