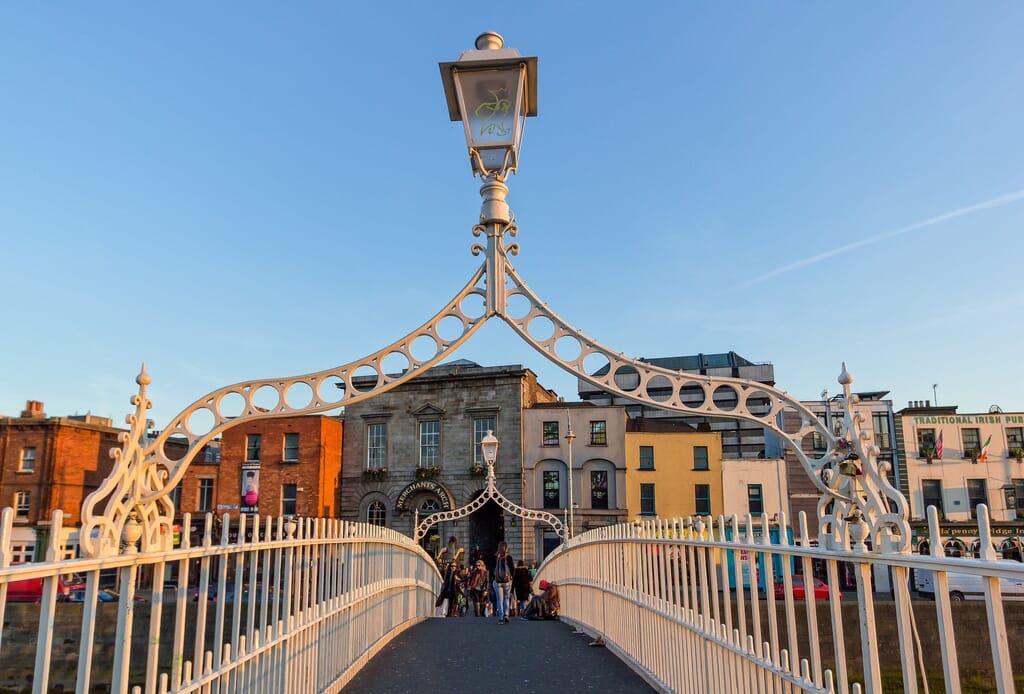 Soaring cathedrals, handsome churches, vats of guinness and 200 different types of gin. They're just some of the gems that make-up this week's scoop of Weekend Picks – taken from the best of the best around the web.
First we head to Canterbury, next we make tracks for Bath, and finally we hop across the Irish Sea to the Emerald Isle. All thanks to 3 bloggers who've been there, done it, and written the guide. Just for the craic.
Time to get your weekend on, hipsters!
PIN FOR LATER: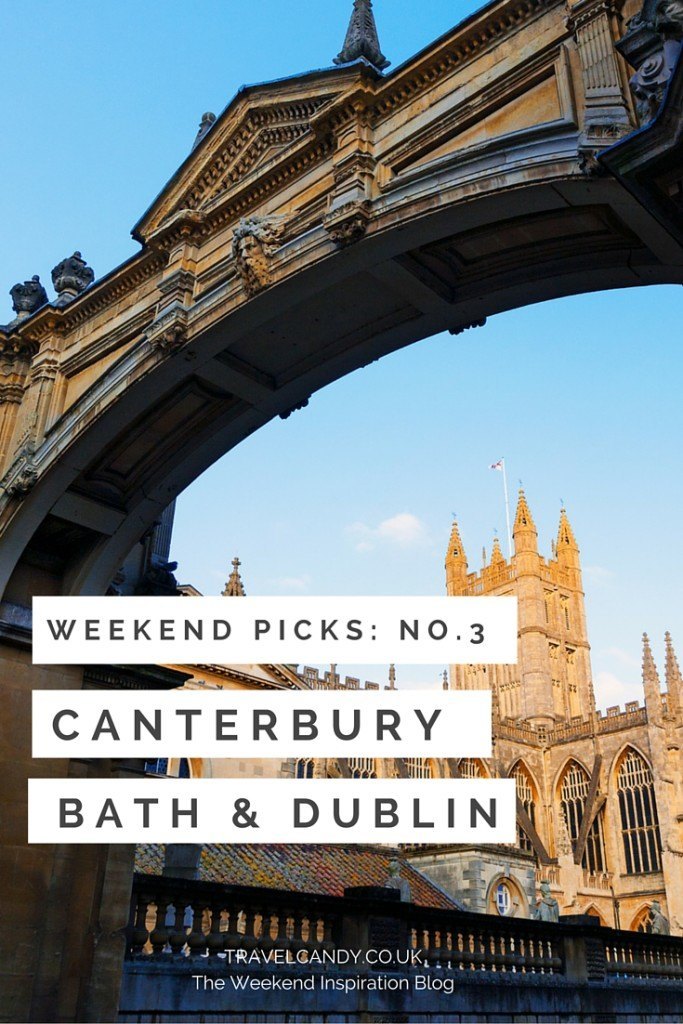 ---
A Weekend in Canterbury – by On the Luce
Boasting England's largest cathedral, a mass of Roman treasures, and one of the most famous works in English literature, this city definitely has enough to keep you mesmerised for an entire weekend.
Lucy from On the Luce went to Canterbury for 2 days and brought back 48hrs of not-to-be-missed sweet spots, including a sight-seeing boat trip along the River Stour, cocktails in Canterbury's former police station, and a ghost tour around Canterbury's more spooky locations.
Read about Lucy's weekend in Canterbury here.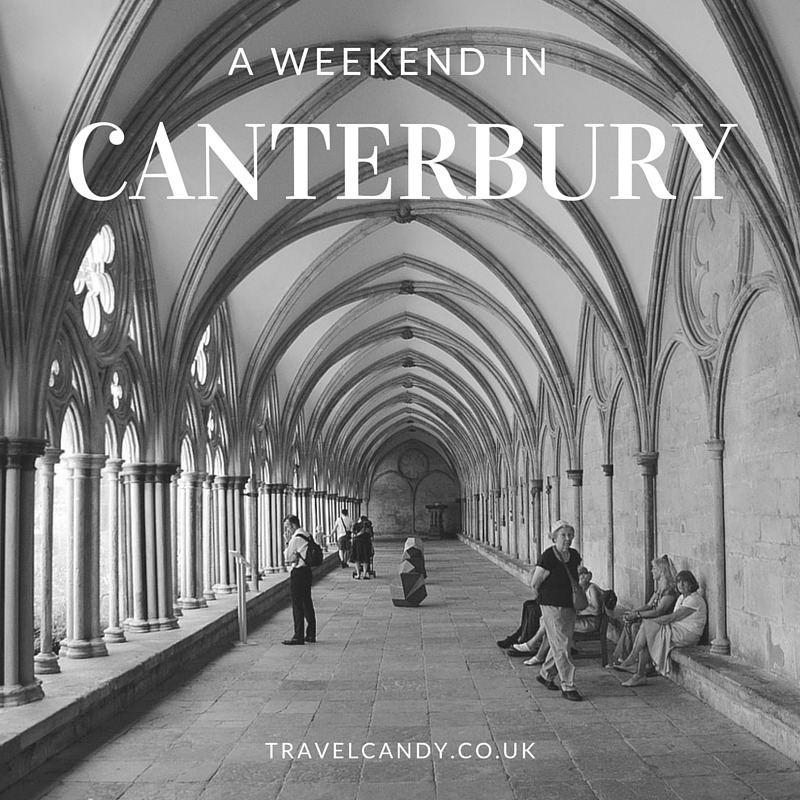 ---
Bath is quite possibly the most Roman of cities in England. Alongside its historical credentials, it's stocked with fine-dining restaurants, drop-dead gorgeous shops and OMFG must-see vistas – as Mrs O shows us in her fabulous Bath article.
With The Royal Crescent Hotel & Spa as her VIP base, Mrs O ventures from one luxury experience to another: lobster at Burger and Lobster, a private thermal bath at the Thermae Bath Spa, a shopping binge in town, and gin at the Canary Bar. Yes, I AM green with envy.
Read about Mrs O's weekend in Bath here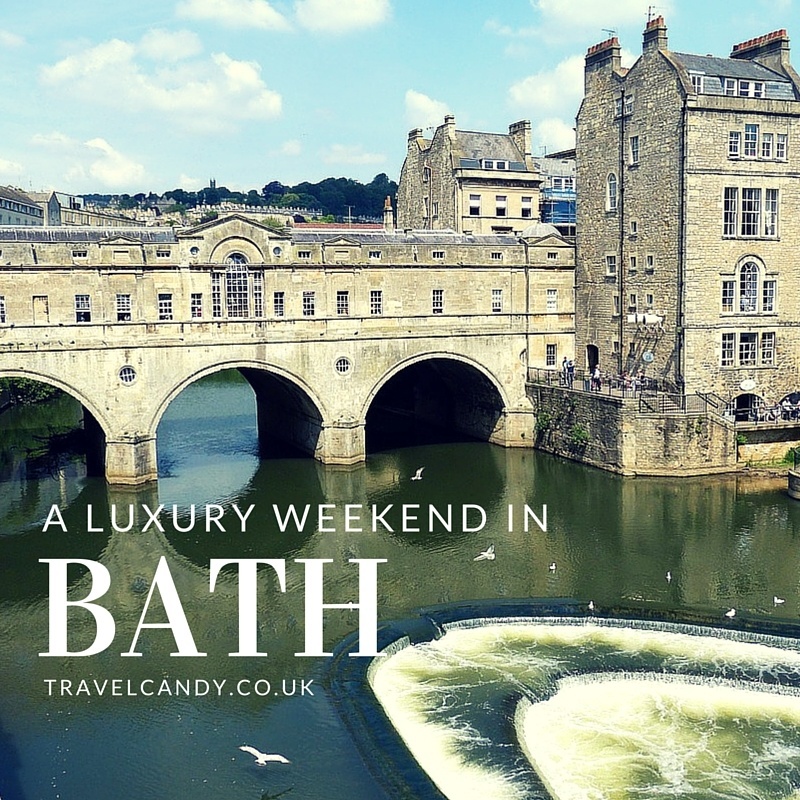 ---
Hip new bars and restaurants, centuries-old buildings and bridges, plus the luck and joviality of the Irish – heck, it's hard not to love Dublin. I'm heading to the city in April where I'll be road-testing this cool one-day guide by The Travel Tester.
Top of my Dublin list, thanks to the guide, will be: a visit to the Book of Kells, the 9th-century gospel manuscript in Trinity College's Old Library (look it up – it's incedible); a nifty gin in McDaids (the pub from the opening of James Joyce's short story 'Grace'); and some serious mooching in Dublin's Creative Quarter (because shopping is one of your five a day). To be sure.
Read The Travel Tester's day in Dublin here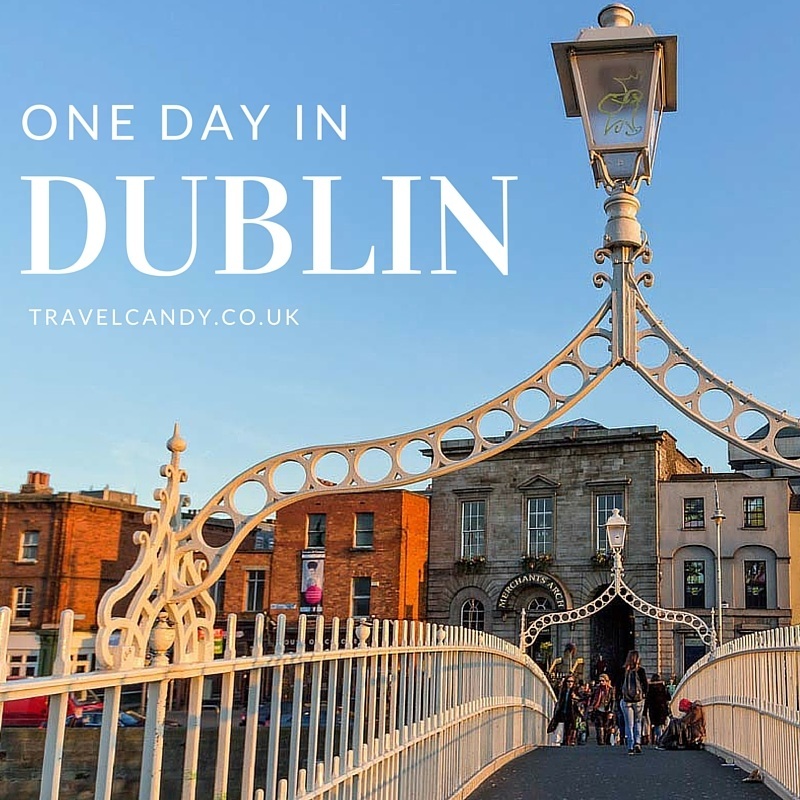 ---
Do any of the above make it on to your to-do list? If you need extra inspiration, check out these gorgeous Italian weekenders: Rome, Florence and Genoa