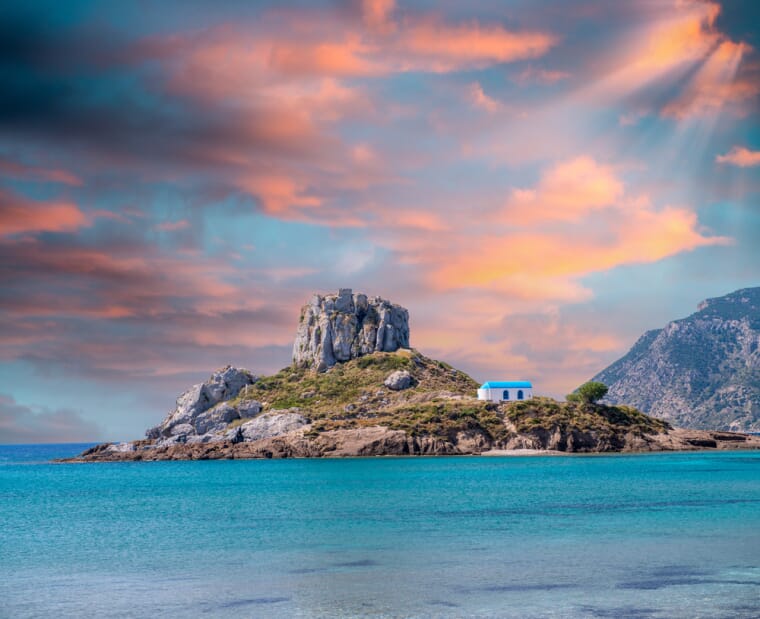 Kos is the second-largest island in the Dodecanese (try saying that after 4 gins).
And with temperatures between 30 – 20°C in Sept, Nov and Dec, up to 13 hours of sunlight *heel kick*, Kos makes a sweet summer sojourn. Here's a quick photo tour of what we got up to and what you can expect if you escape to Kos.
PIN FOR LATER: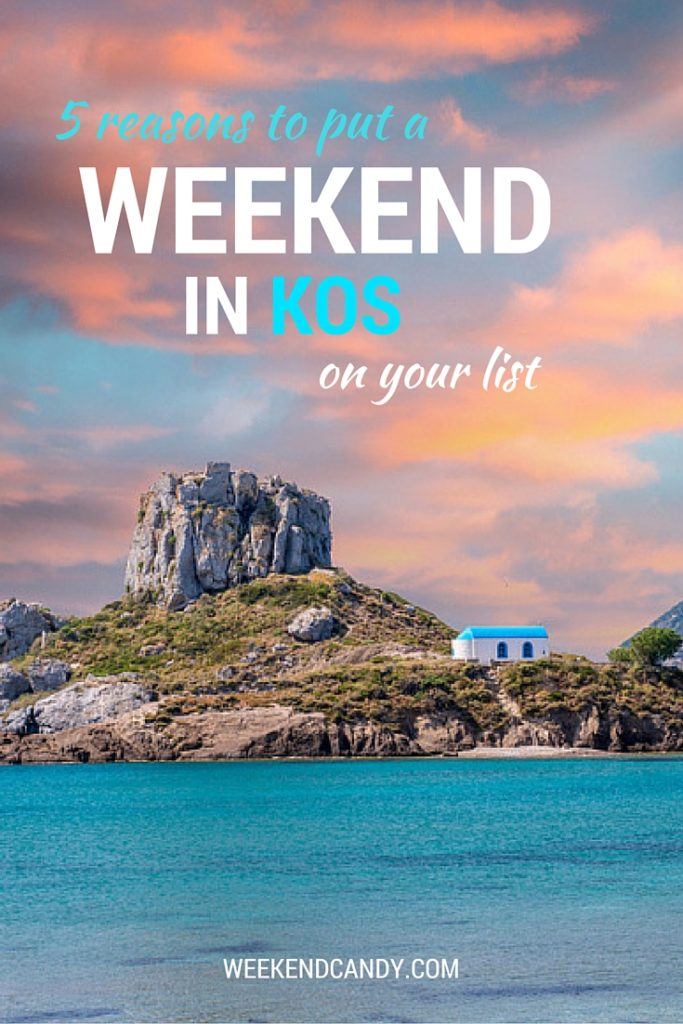 1. Kastri Islet,
Kos Island, Greece
Kastri Islet is Greece's tribute to Wuthering Heights, opposite Kefalos beach on Kos's south side, and reached only by swimming or by fishing boat. Barren, rugged, beautiful, and dressed only with the ruins of a castle crumbling on top and the saintly blues and whites of a tiny chapel.
2. Traditional Tavernas,
Kos Town, Greece
You won't be short of places to eat and drink in Kos Town or the variety of food on offer – the difficulty is deciding where to spend your Euros. The main square in Kos Town plates up plenty of international and traditional cuisine, all well-priced. But for more traditional tavernas (fresh with just-caught fish dishes) and blow-your-mind coffee houses, slink down (or up) the harlequin backstreets.
3. Shopping,
Kos Town, Greece
Wandering Kos Town is a slow process. It's a jazzy warren of shops and stalls selling everything you think you can't live without… traditional souvenirs, jewellery, ceramics, paintings, local honey, linen and textiles…we walked away with life's essentials: a fake Chanel watch, a small multi-coloured magnetic seahorse, a pair of woollen slippers, and a giant sponge.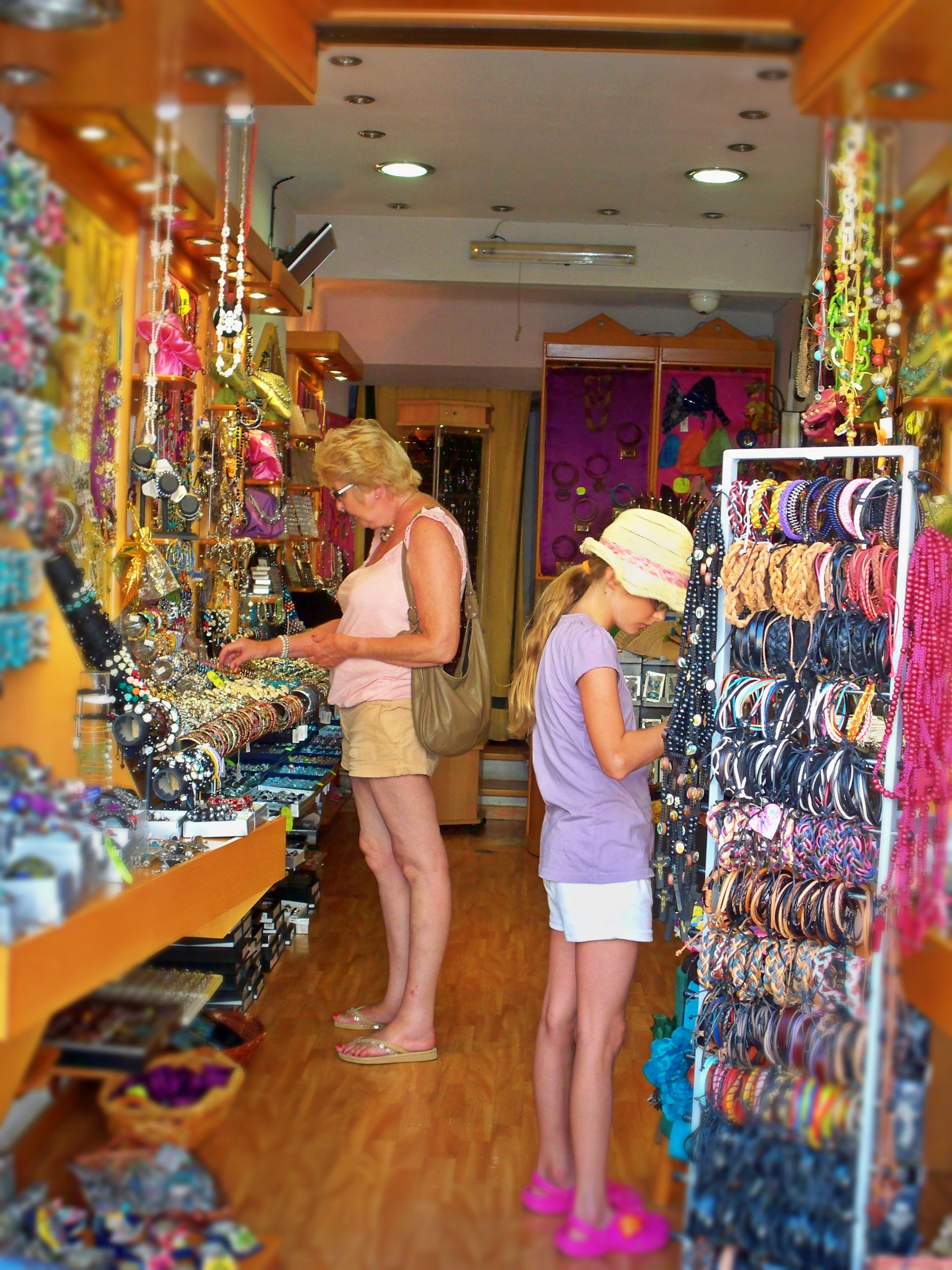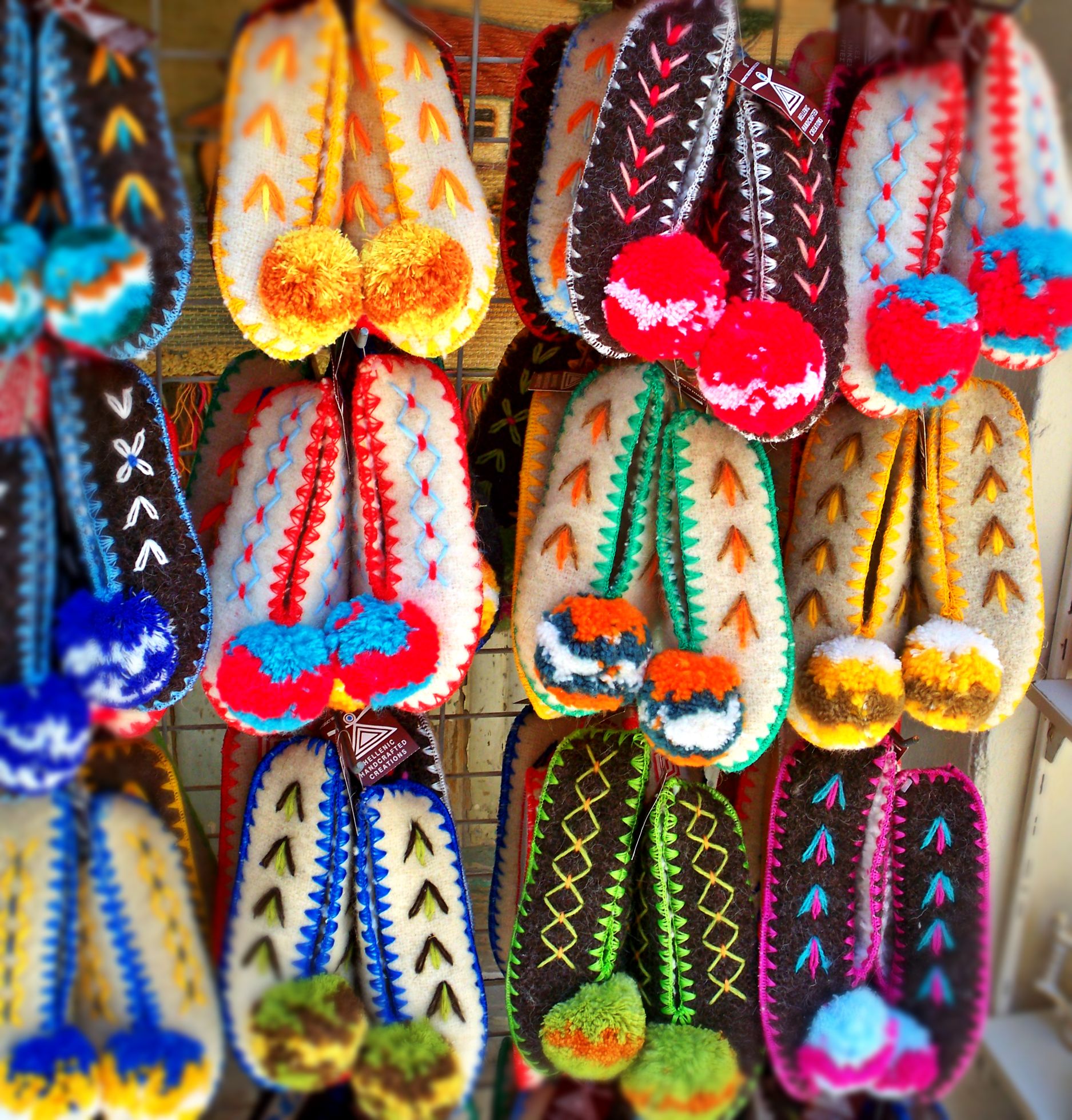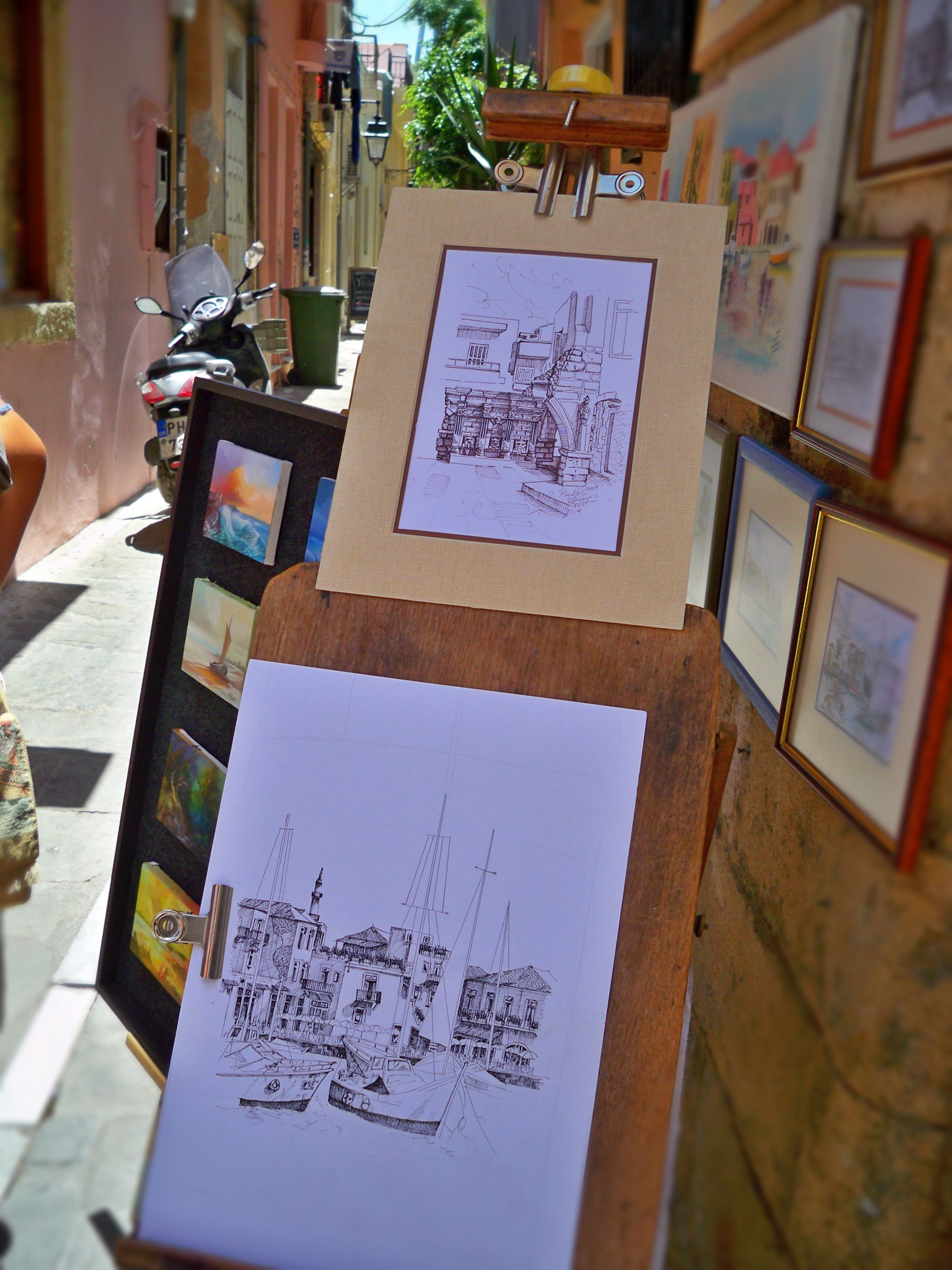 4. History,
Kos Town, Greece
Kos is an island layered with the architectural influences of the Romans, Ottomans, and Italians. You'll find much of its historical roots bedded within Kos Town itself – from the imposing 15th-century Castle of Neratzia and its blunt-toothed fortified walls, to the millenia-old Corinthian ruins that dot the market landscape.
Not forgetting the Hippocrates Plane Tree nearby, under which Hippocrates is said to have taught a branch of medicine (boom boom).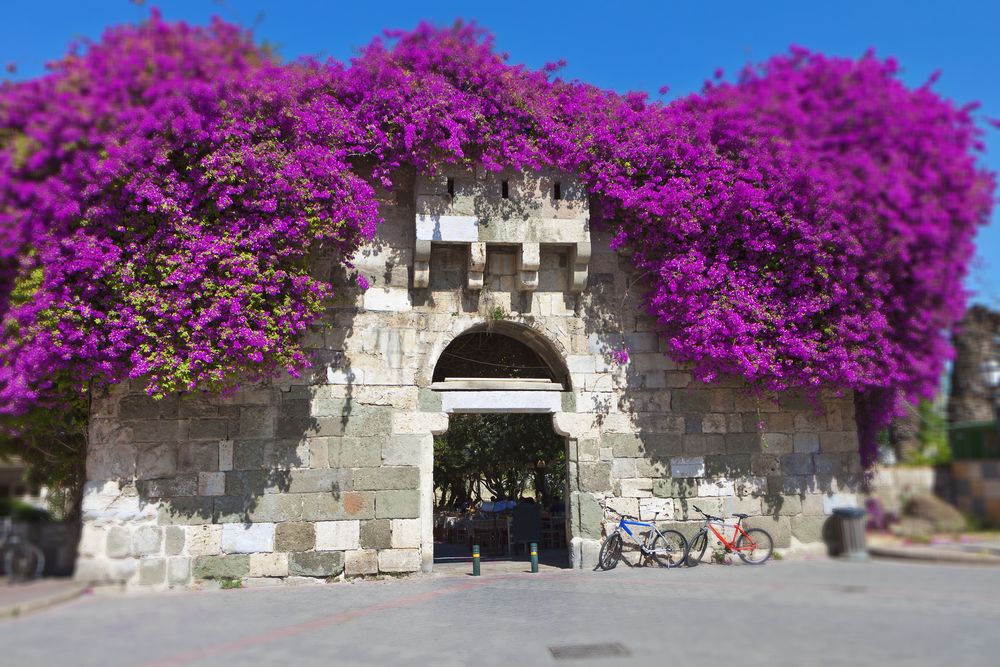 5. Paradise Beach,
Kos Island, Greece
Beaches aren't hard to come by in Kos, as you'd expect. But the undisputed queen of them all is Paradise Beach on the southwest nook of the island. Peacock-blue water, talcum-powder sand, and a smorgasbord of water sports to-boot (including an inflatable waterpark that had me slipping and sliding, and giggling like a 12-year-old).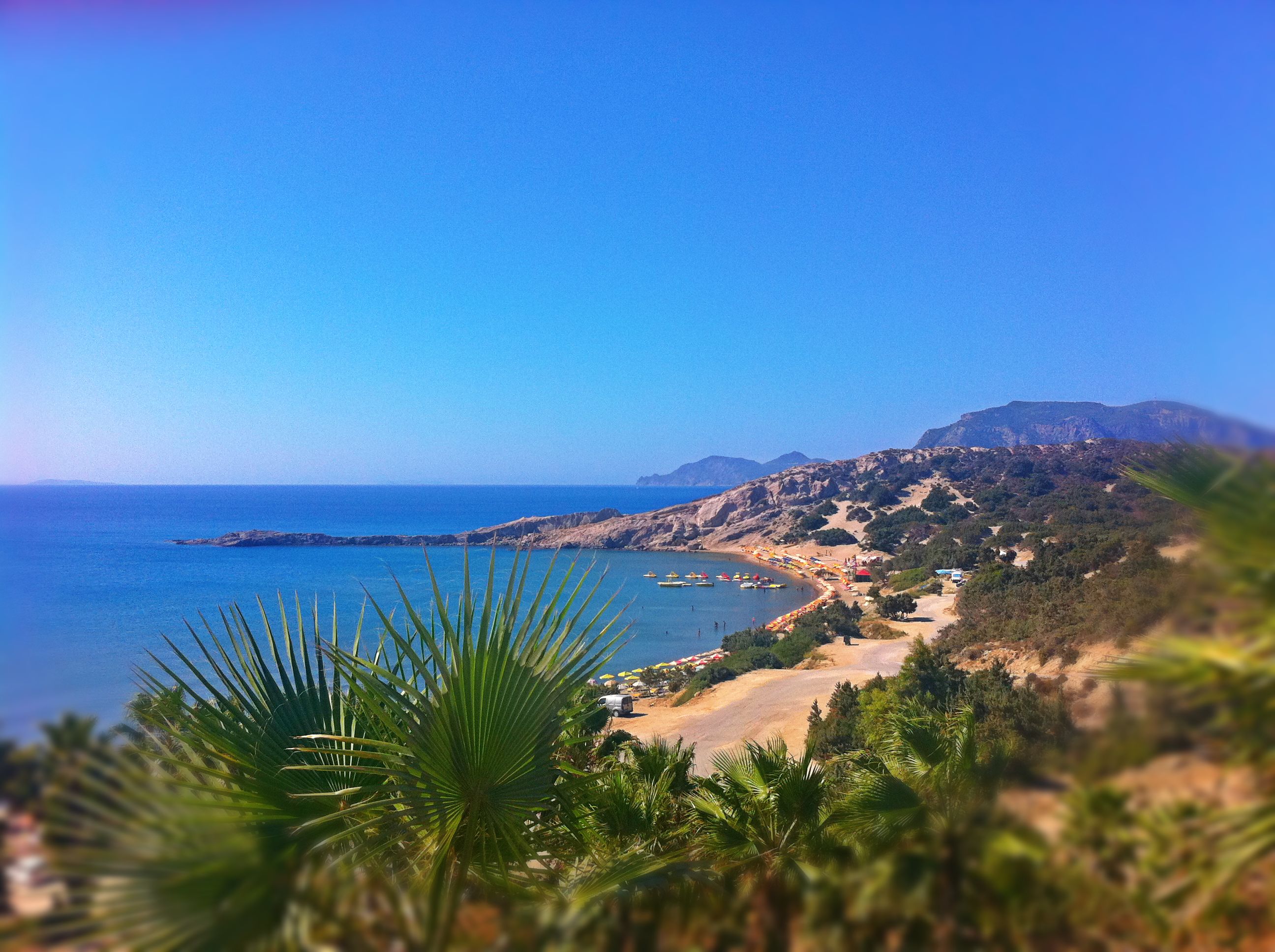 Until next time we see you Kos, "kalinikta". It's been a blast.
Where is Kos?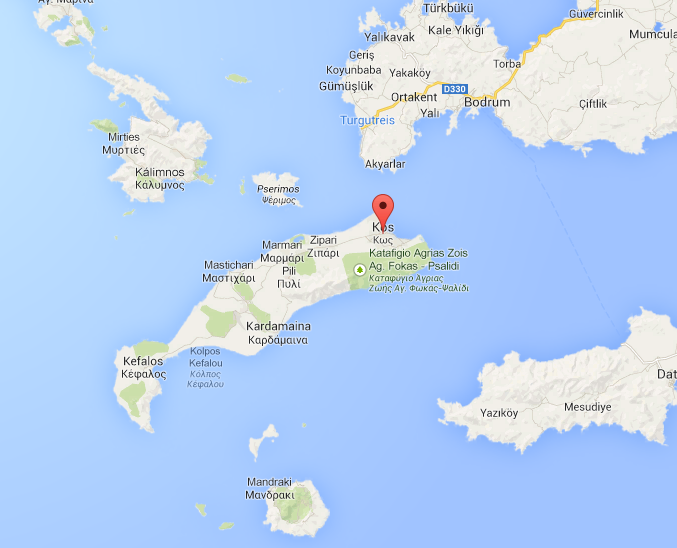 Getting to Kos
Many of the main airlines fly to Kos direct from the UK – I've listed a few below for you to try. Alternatively, I'm a fan of Skyscanner to find the best deals on flights because it compares the lot!
Airlines that fly to Kos include: Thompson airways Easyjet Ryanair Jet2 Monarch
Flying time to Kos is 3 hours, 45 minutes from London Gatwick, which is where we went from.
 Got any first-time Kos tips? Have you been on a winter retreat to Kos?
What's your favourite Greek Island?
Post comments box below (I reply to every comment)
You might also like: