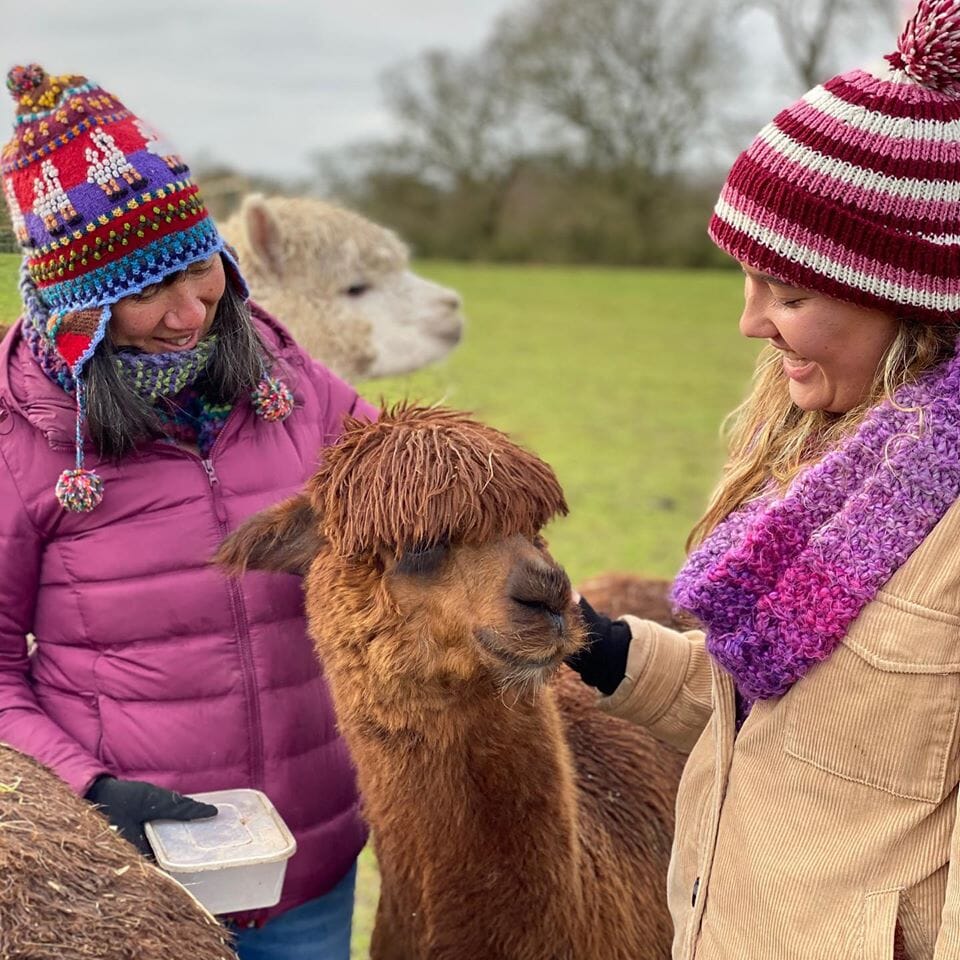 There is no mammal softer or more friendly than an alpaca – fact (at least, not in our opinion) – and no cooler way to chill out in a stressed-out world than hanging out with one. So grab your wellies and head to Stratford-Upon-Avon where there's an alpaca waiting to take a walk with you.
This relaxing alpaca walking UK experience is run by Andie and her husband on their family alpaca farm, Middle England, in Warwickshire. The farm is home to an almighty 30 alpacas, 4 llamas (including Larry the tallest llama in the country!), plus Valais Black Nose Sheep,Tamworth pigs, goats and horses.
Upon arrival you'll be introduced to your new fury, fluffy and feathered friends and discover some fascinating alpaca facts. You'll then head off to meet Misty, the 'kissing llama' who trades kisses for her favourite food, and Larry, the 6ft 10in 'leaping llama', and all his alpaca buddies, who'll pose for a photo before being harnessed up for a walk.
You'll have plenty of time to bond with your new soft-to-touch furry friend on your alpaca walk and relish the bliss of acres of peaceful countryside, before feeding the alpacas at the end of your stroll.
This alpaca walking experience takes about 90 minutes in total and starts at £29 per person. Bookings are only open for small groups to ensure your safety and compliance with local lockdown regulations.
Pic Credit: Middle England Farm Alpacas