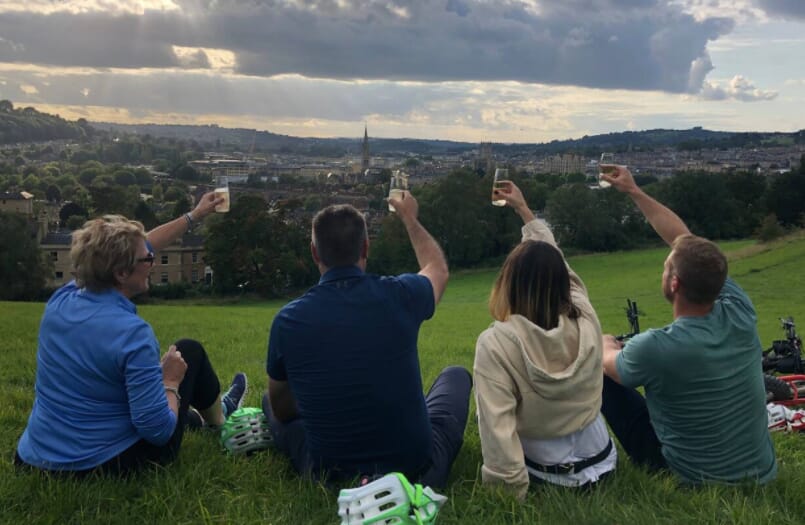 What better way to see the fabulous city of Bath than from the saddle, with fizz? Yes folks, on this 90-minute guided cycle tour of Bath, you'll learn all about the history of Bath whilst enjoying picturesque evening scenery as the sun starts to set and the City's limestone skyline turns gold, red and orange.
Starting at Bath Narrow Boats, you'll follow the Kennet and Avon Canal around the outside of the city centre, cross Pulteney Bridge and journey past the Abbey. Along the way you'll explore Sydney Gardens, Queens Square and the medieval East Gate of the City, among other historic landmarks of the World Heritage City.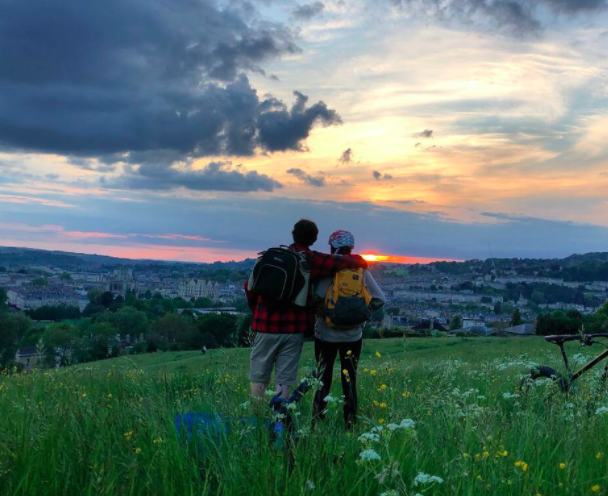 You'll then stop at a dreamy viewpoint over the city where you can pour yourself a glass of chilled prosecco and toast your efforts before wobbling your way back home.
Darroch and Wayne are your guides for the evening and are bursting with local knowledge and tips to ensure you get the most out of your visit to Bath. Darroch is a former army officer and Wayne is a former England and Great Britain cross-country runner – and both have fabulous stories to share with you.
Price – £30 per person including glass of chilled prosecco, bike hire and safety helmet
Minimum Booking – Please note there is a minimum booking of 2 persons for this tour.
Group Sizes – 1 guide to 8 clients
Level – Easy
Start and Finish Timings – Starts at 5pm with each tour taking 90 minutes. Please arrive at 4:45pm.
Distance and Climbing – 6 kilometres and 50m / 4 miles and 160 feet.
Pic Credit: Airbnb/If you book something through the link on this page, we may earn an affiliate commission