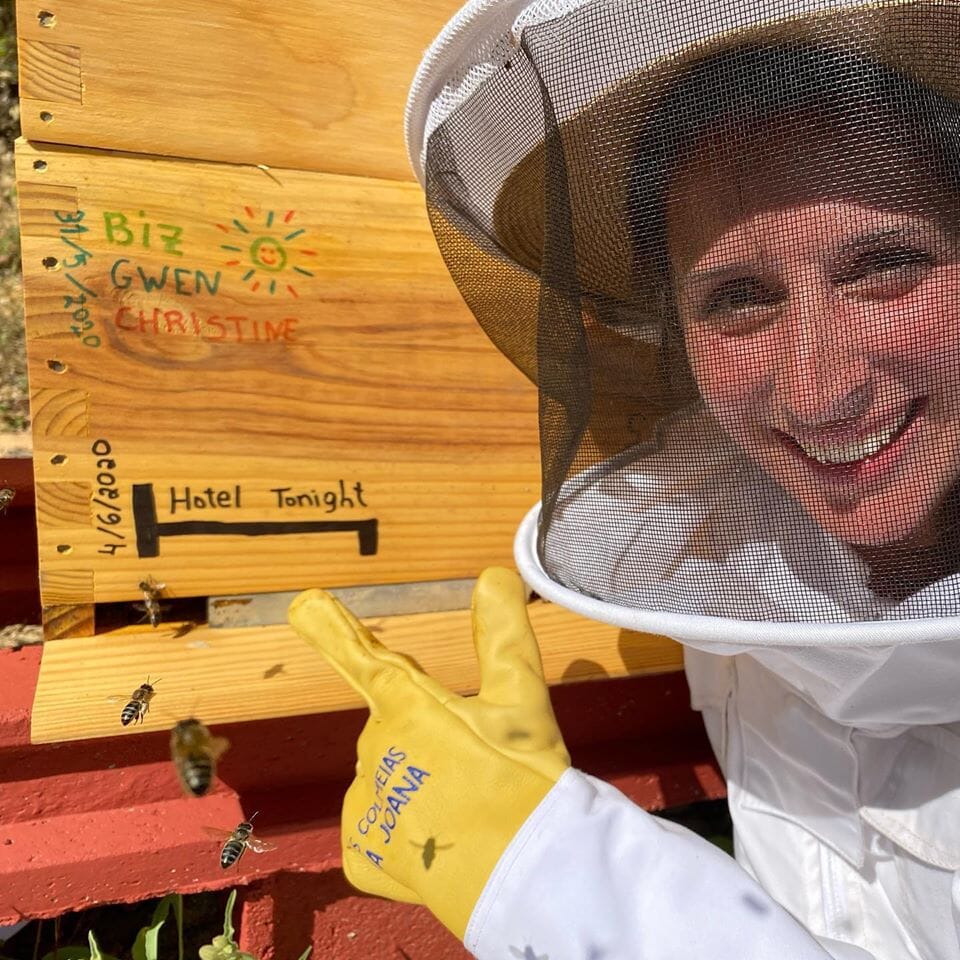 Whether you're a budding beekeeper or you're just bee curious, join Queen Bee Joana Botto live from her family apiary in Lisbon, Portugal, for a beekeeping experience that'll leave you buzzing.
From just £12 pp, you can Zoom live with Joana to meet her bees, see inside her hives and hear her amazing bee stories and insights. You'll watch Joana's bees building their honeycombs and making their honey, as well as learn how to encourage bees into your garden.
A fourth-generation beekeeper, Joana has been looking after bees since she was seven. Before lockdown, she ran beekeeping experience days in person, but had to fly online once the pandemic hit. She's an insightful, passionate and experienced host and will happily answer any bee questions you have.
Joana hosts groups of up to ten people and can also host private family and friend groups exclusively – making it the perfect way to start the weekend buzzing.
"Joana's enthusiasm and passion is incredibly infectious. She hosts a beautiful, warm, and inclusive experience. It was such a special treat to get to learn about her apiary in particular and to come understand so much more about bees in general. She does a wonderful job keeping three experience interactive so that her guests are very engaged. And she made us feel so welcome and connected that I truly hope one day to visit in person! In the meantime, I can't recommend this online experience enough. Thank you, Joana!"
"Joana was so fun and passionate about her bees! Her excitement was contagious through the screen. I learned a lot and we even got to see a bee being born – loved it!"