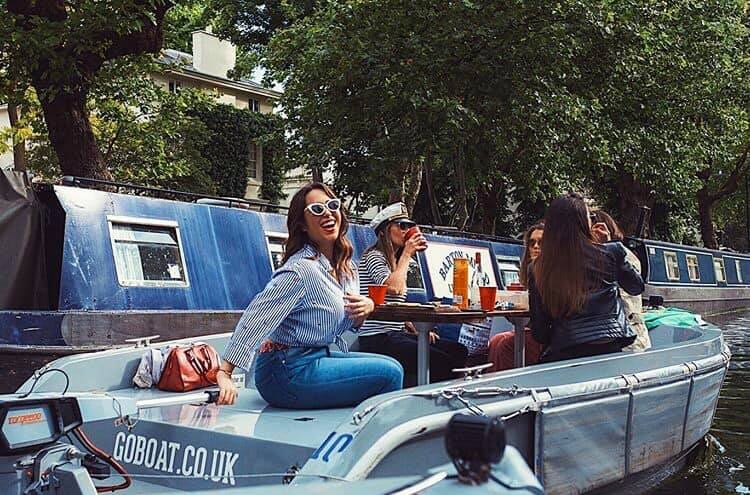 Ahoy there captain; drive your very own eco boat and explore the unseen side of the Capital thanks to GoBoat self-drive boat hire. Now back open and ready to sail.
GoBoat's self-drive electric boats are available to rent from 9am to sunset, so you can enjoy the full cruising experience at a time and pace that suits you. No experience necessary – because full training is given on the day.
Your boat hire adventure can start from either Paddington or Kingston and you can pick your route to enjoy the London canals to the full.
From Paddington, cruise through Little Venice and the Maida Hill Tunnel, Regent's Park and London Zoo, or sail on into Camden Lock. Alterntively, Kingston is a fabulous starting point if you'd prefer a more regal journey upstream past Hampton Court Palace, or downstream to Teddington Lock.
Your trip costs from £79 an hour for a maximum of 8 people, perfect for 2 household bubbles per boat (or 4 people from different households who must keep a 1m distance). Each boat comes equipped with a table and benches ready for a delicious picnic.
After every trip, the boats are sanitised, and trips should be booked ahead online to minimise contact. Pack a bottle of bubbly and relax. It's time to float out of lockdown in full London style.
Pic Credit: GoBoat
Comments