The short and sweet: Devon cottages come in all shapes and sizes, but not all of them come with their own luxury hot tub for a down-to-earth price. The Linney Cottage is one of the exceptions. This 2 bedroom, ground-floor modern cottage is part of Cofton Holiday Park – an award-winning camping and caravan holiday park tucked into the Devon countryside a short distance from Dawlish Warren.
Linney Cottage doesn't sit on the Cofton Holiday park estate, however – something many non-holiday park fans may prefer. Instead, it's part of the Eastdon Estate, a short drive or a 10-minute woodland walk away from Cofton's facilities, and makes up a new-build cluster of 3 stable-style buildings called Woodside Cottages.
The cost: A 3 night stay starts from £533.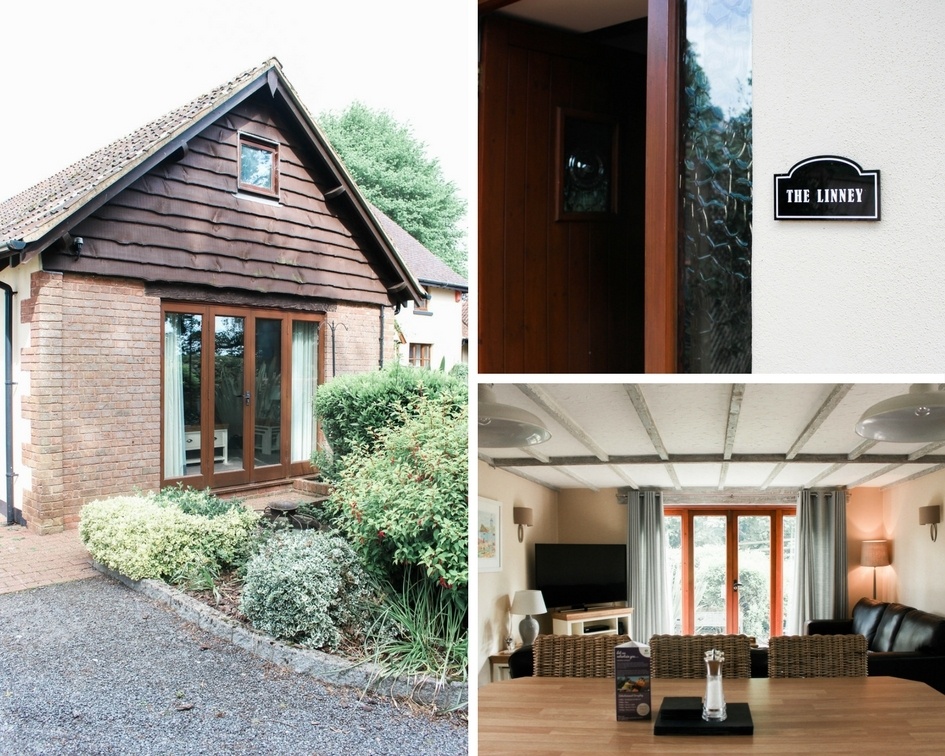 What's special about it? As well as its own private hot tub, which is set snugly on a terrace with views to the woods beyond, The Linney boasts a range of bolt-on benefits that you'd be hard-pressed to find in similar cottages for the same mid-range budget. Including complimentary passes to Cofton's indoor pool, steam room and sauna, use of the park's on-site gym, restaurants, pub and fishing lake. Book The Linney for a hot tub holiday long weekend (like we did) or a week and, essentially, you get the best of both worlds: cottage peace and quiet, with a splash of holiday park high jinks on the side.
The grounds, garden and that tub! Surrounding Linney is 50-acres of green hills and private woodland, so there's plenty of opportunity for roaming the countryside. But should you want the 'kiss-me-quick' style of seaside buzz that keeps kids smiling, Dawlish Warren is just on your doorstep.
The cottage's garden is essentially the grounds surrounding it; although there is a neat patio with table and chairs, a BBQ, and the hot tub. Speaking of which… it was perfect. It was fully heated when we arrived – no need to wait for the water to warm up – and positioned in just the right spot to watch the moon sweep across the sky.
Thoughtfully, The Linney provides complimentary hot tub towels, robes and slippers to protect your modesty, although there were no instructions for removing the hot tub lid (I did struggle it each time).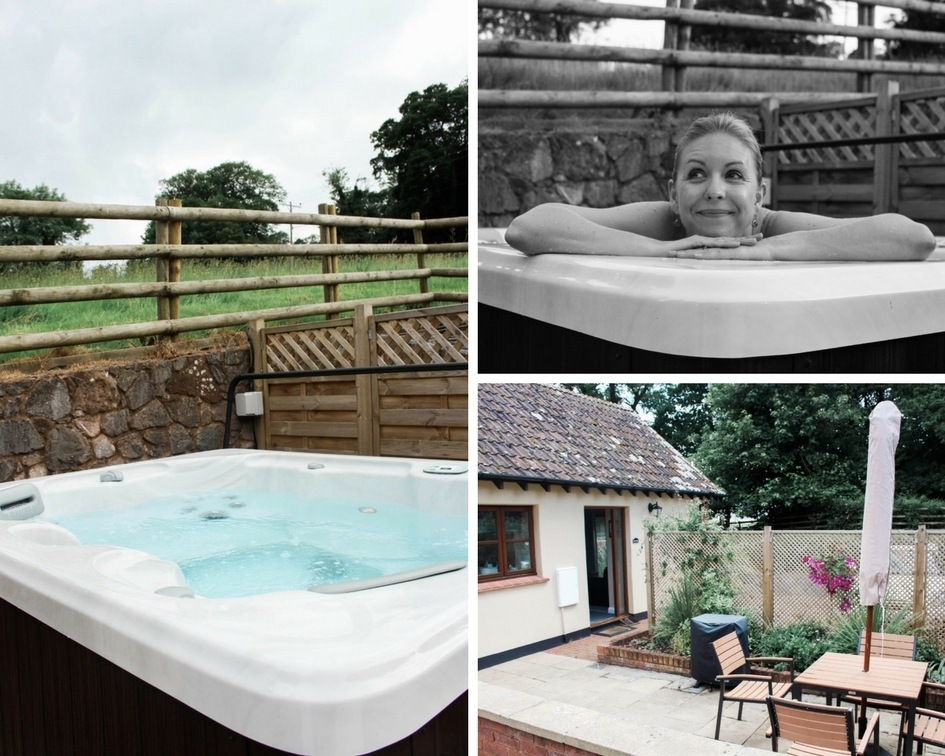 The lounge and kitchen: The lounge and kitchen are all one big freshly-painted open-plan room – a highly sociable living space for a family of four or friends. The kitchen and lounge are meticulously kept; when we stayed, it was hard to believe we weren't in a show home. Admittedly, the spotlessness made it hard to relax (muddy kids or sandy shoes may bring some out in a cold sweat) but there was also that same sense of excitement that you get from opening the door on a new car. It's yours – all yours – to savour.
Naturally, both kitchen and lounge are well-equipped: the Smart TV made my teen happy; the well-appointed modern kitchen made mealtimes stress free. We also both really loved the double patio doors at the front of the cottage that flooded the lounge with natural light in the mornings and starlight in the evenings.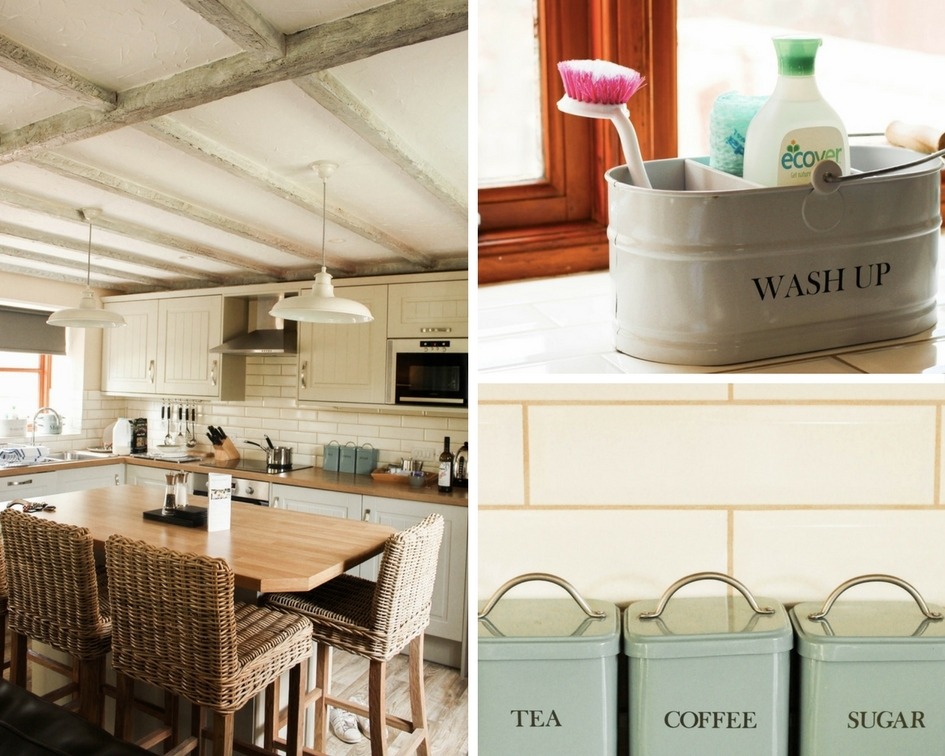 The rooms and bathroom: Once again, both the bedrooms and the bathroom were immaculate. Thick, biscuit carpet in the bedrooms made this part of the cottage feel luxurious, as did the marshmallow-soft towels in the bathroom. The beds in the rooms – double in one, twin in the other – were comfortable and necessities, like a hairdryer and mirror, provided. I would've like to see thoughtful touches here and there – natural, local toiletries, fresh flowers, hot water bottles for cold nights, for instance – but other than that the bedrooms were cosy and quiet and we had two restful nights.
The verdict: The Linney Cottage makes for a pleasant and convenient base for a hot tub holiday in Devon. Traditional cottage fans will probably scoff at its contemporary appearance, but there were no low beams to bump your head on, no wonky floors to navigate, no draughty windows to add a chill or crumbling masonry to have to sweep up. Plus, enough outdoor space to take a sizeable hot tub, so that's a bonus.
Personally, I felt the main draw of The Linney was the hot tub. The cottage was cosy but, for my taste, it could have been less uniform in colour pallet to give the rooms more zip and character. A big, juicy sofa complete with fur throws to hunker down would have been nice too (rather than the practical, easy-maintenance sofa they had on our visit), and maybe some brollies and wellies for guests to use in the surrounding grounds.
In the interests of balance, however, the hot tub was bloody perfect and the setting was nice. The only thing to improve it? A complimentary bottle of bubbles, perhaps? Well, a girl's gotta try.
---
Fancy staying at The Linney Cottage? Cofton is running some autumn offers for you to take advantage of right now where you can save up to 30%.
Disclaimer: Thanks to Cofton Holidays for our 2-night hot tub holiday in Devon, staying at The Linney. It was a lovely break from the stresses and strains of the week. And an extra special thanks for ordering the dry weather for us so we could take full advantage of that tub!