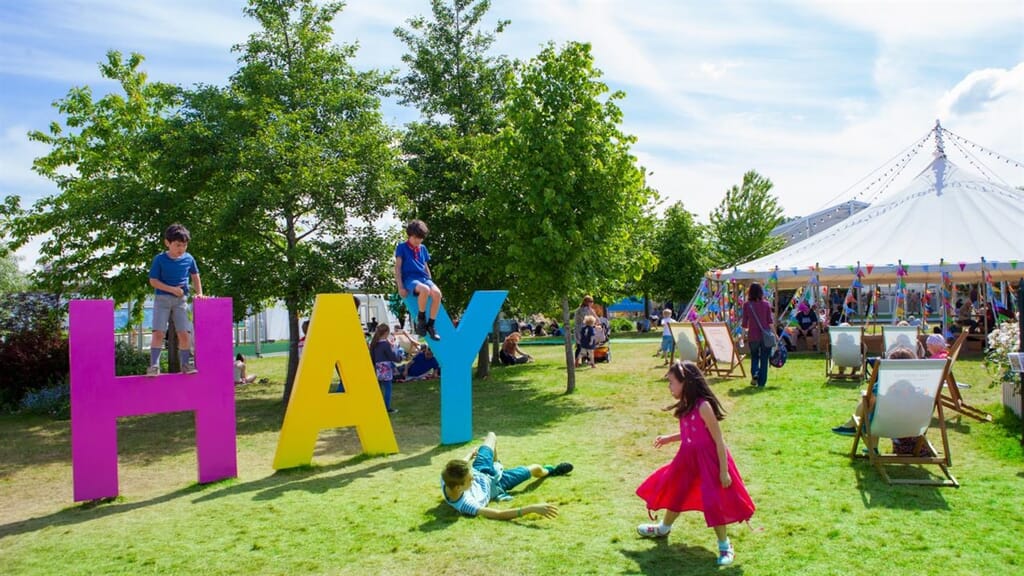 The brilliant, world-famous Hay Literature Festival has gone digital this year, so book lovers around the UK don't have to miss out on seeing and listening to their favourite authors.
From 22nd to 31st May, the festival will play host to over 100 brilliant minds and 83 free events, covering topics from the environment and coronavirus to art and contemporary dance.
Join Margaret Atwood, Benedict Cumberbatch and Tom Hollander for poetry recitals; comedian and Great British Bake Off star, Sandi Toksvig, for a witty personal memoir; and journalist and feminist activist, Gloria Steinem, for her audio talk, 'The truth will set you free, but first it will piss you off' (Friday 22nd May at 2.30pm).
Hot off her heels, at 4pm on Friday 22nd May, comes another wonderful woman: Professor of Earth and planetary sciences at Harvard University, Naomi Oreskes. In her talk, 'Why Trust Science' she'll attempt to answer pertinent questions of the moment: Do doctors really know what they are talking about when they tell us vaccines are safe? Should we take climate experts at their word when they warn us about the perils of global warming?
For the kids, there's plenty to keep them smiling, including 'Dead Famous: An Unexpected History of Celebrity from Bronze Age to Silver Screen' with historical consultant to the BBC's Horrible Histories, Greg Jenner. In it, Greg explores 125 years of celebrity culture through a cast of whacky characters. Join him on Saturday 23rd May at 11.30am.
To access the events, sign up via the Hay Festival site. Whilst sign up is free, places are limited so be speedy! The events are live and there will be Q&A sessions afterwards for some of the broadcasts. And if you can't make all the sessions, don't worry. They'll be available later on Hay Player.
Pic Credits: Hay Literature Festival