🛌   Log Cabins Sleep 4 – 11  | 🛁  Hot Tubs | ⏰  Open All Year | 🥂 Weekends from from £675 | Tried & Tested
Why we love it for a weekend
Staying at Log House Holidays in Cirencester is like falling into Swallows and Amazons; all your adult sensibilities disappear and the kid inside you bursts forth, high on fresh air, wood smoke and adventure.
Log House Holidays is a unique 130-acre destination in the Cotswolds where you can enjoy total seclusion whilst relaxing at your own luxury lakeside log cabin with hot tub, indoor fire, rowing boat, fire pit and private beach. Set up in 1980 by Anthony Edmondson, this family run business now offers a complete eco-friendly escape. All cabins are also pet friendly too making it an ideal place to escape with all of the family.
Eight log cabins sleep between 4 and 11. The smallest cabins offer a fantastic hideaway for couples breaks and many very successful honeymoons have been enjoyed at the lake! A traditional Finnish hot tub perched over the lake's edge is the best place to completely unwind whilst taking in the surrounding nature or enjoying stargazing on a clear night. A fire pit and private beach can be enjoyed at each cabin too.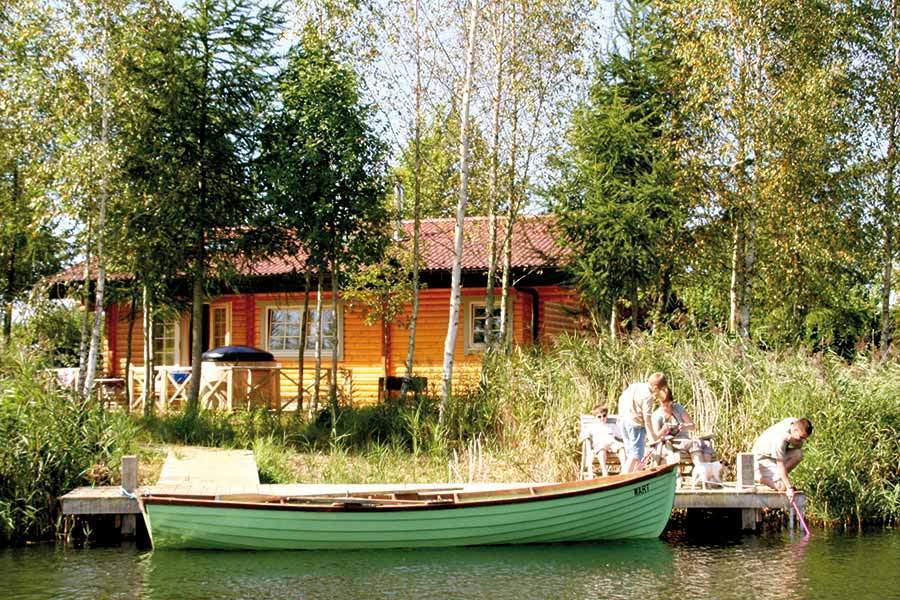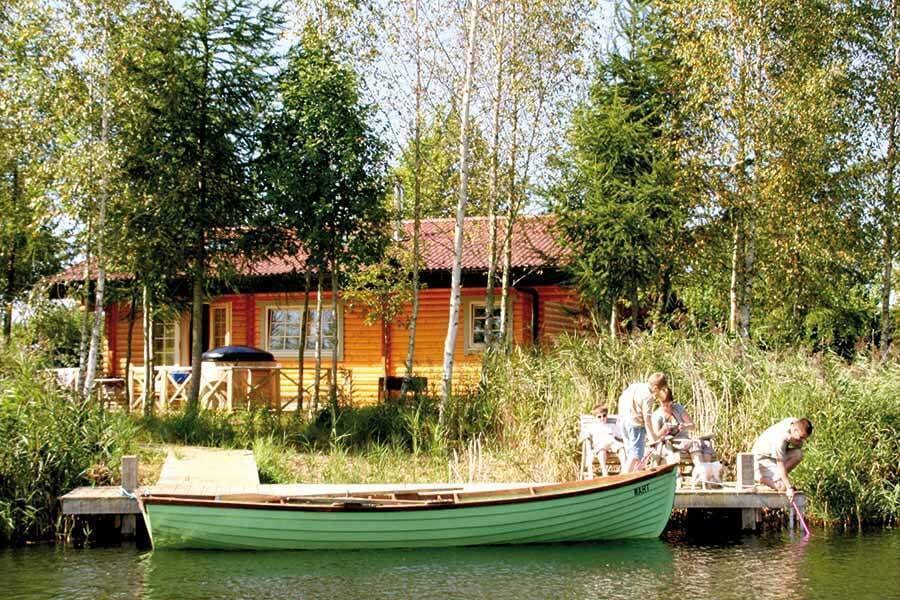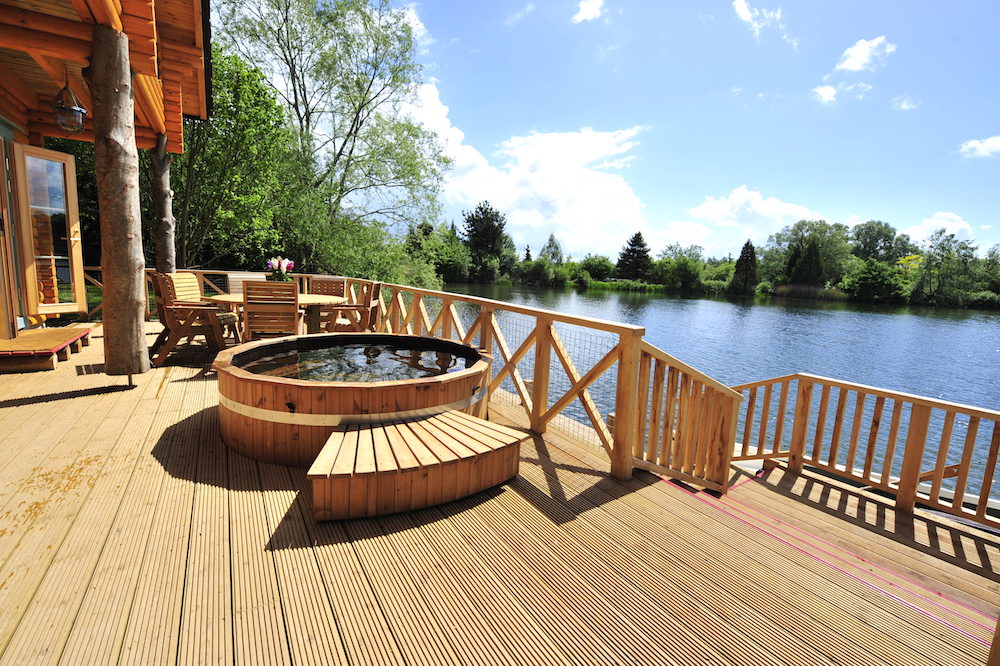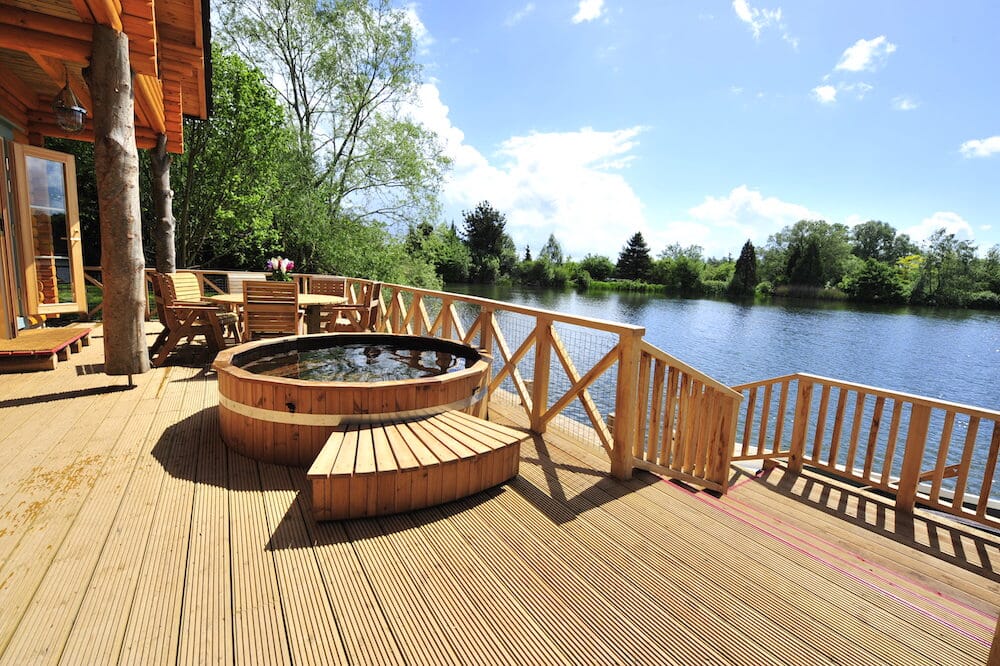 Each cabin is beautifully furnished with furniture and art from local antique and auction houses creating a home away from home in the Cotswolds. Bathrooms include roll top baths under the stars, walk in showers, luxury towels and Aromatherapy Associates toiletries. Kitchens are fully equipped for easy self-catering and the option of award winning private chefs can easily be arranged. For more to look forward to spa treatments can also be arranged in the cabins.
The largest cabin, Mayo Landing, has its own heated pool and wood fired sauna and is located on a private island in the middle of the lake making it a truly unique property. All of the cabins are built from sustainable woodlands and are built for Finnish winters meaning they are cosy in the winter and cool in the summer. Designed for winters as cold as -50 degrees they are incredibly warm.
Located in the Cotswold Water Park and within easy reach of all of the Cotswolds' top destinations it is an ideal location for guests to explore from.
The Essentials
Smaller cabins: Elsa Lodge/Island Lodge/Monty's Retreat/Lake Springs House – all sleep 4
Larger cabins: Kaisers Kabin/Keno Lodge (sleep 6); Moondara (sleeps 8) and Mayo Landing (sleeps 11)
3 nights from £535 in a cabin sleeping 4/ 7 nights from £890 in a cabin sleeping 4
A spectacular venue that has been awarded an Special Site of Scientific Interest
4 miles south of Cirencester. 90 minutes drive from London. 10 minutes drive from Kemble station, which is 80 minutes by train from Paddington.
Plenty to do onsite, including hot tub, spa treatments, baking, rowing, paddle boarding, kayaking, cycling.
Eye Candy