If you like your murder mystery weekends with a wicked sense of humour and a bloody good plot, then Tall Tales Mysteries have a murder up their sleeve for you.
Join a criminal crew of actors hailing from County Durham for a night of guessing and giggling as you sleuth your way through one of their interactive online investigations.
Will it be a night of 1920s' fun, frolics and fatalities in the world of fading silent movie star Gerda Loynes? Or will you choose to step aboard the yacht of multi-millionaire Sir Ivor Mansion? Perhaps you fancy a Christmas-themed murder to make your blood turn cold or a night with the Pesky Bleeders to set your nerves on edge?
Simply choose one of their many online murder mystery events and slip your deer stalker on, Sherlock.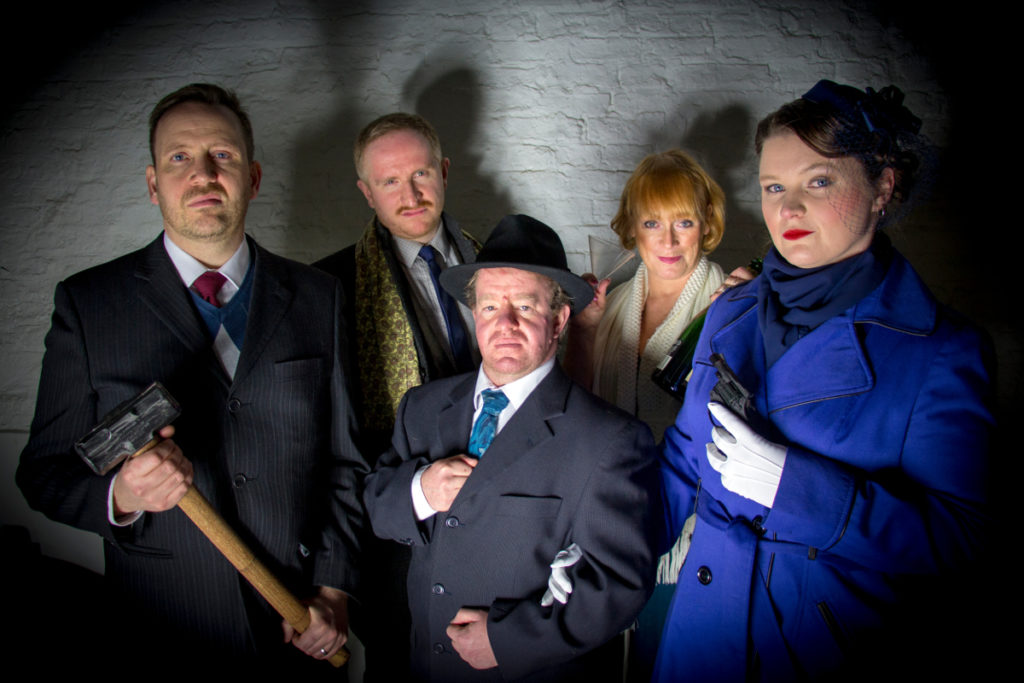 All the action takes place live and is Zoomed into your living room so you can play Poirot from your armchair along with other households across the UK. Question suspects, collude with characters, enjoy the show and make your guesses to be named detective numero uno after the murder is solved.
Yes, you can also dress up and 'no' you don't need to be a murder-mystery fan to take part. It's just a great way to get together with your family and friends for over 2hrs of laugh-out-loud virtual thrills.
Before Covid, Tall Tales Mysteries performed live across the North East and North Yorkshire bringing murder and mystery to special occasions, corporate events, and private parties.
All the scripts are written in-house and performed by a professional team of actors who bring the characters to life.
Virtual Christmas parties and private murder mysteries available, too
Upcoming Events