🥂 26 Unique Rooms | 👙 Bijou Garden Spa | 🐶 Dog-Friendly | 🛌 Sleeps 1 – 6 | ❤️ Peaceful location near Sherborne Abbey | 🥂 Great for couples | ⚡️ From £140pn | Tried and Tested by our Chief Weekender
---
"In the heart of Thomas Hardy's Dorset stands a handsome award-winning Sherborne hotel with all the poise, charm and good-looks of a period-drama romantic hero. This is The Eastbury Hotel & Spa. And if you fall into its arms for a weekend, don't be surprised if you leave your heart behind."
When you stand outside the The Eastbury Hotel in Sherborne, Dorset, you get an immediate sense that this is a Sherborne hotel of note. The hotel has a striking Georgian townhouse facade that dates back to 1740 and is perfectly at home on Sherborne's pretty streets.
Its handsome red-brick exterior has little changed since its days as a gentleman's residence and gives nothing away about the Tardis-like spaces that await you beyond the front door. Step inside and there are more accommodation options and dining experiences than you could wish for, whether you're staycationing as a couple, on your own or as a family on a weekend in Sherborne.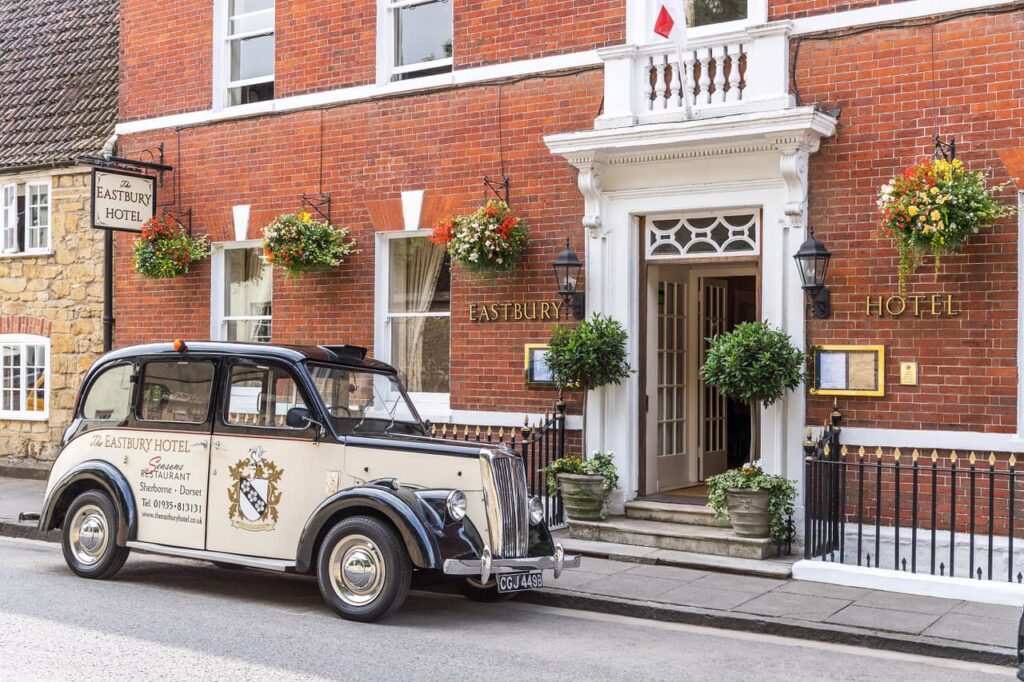 The Rooms at The Eastbury Hotel Sherborne
Rooms and Suites at this Sherborne Hotel come in various sizes and unique designs. The 26 guests rooms in the hotel itself are a mix of Georgian elegance and contemporary charisma – with interiors inspired by the flowers, herbs and trees that grow in the hotel's award-winning walled garden. In each room there's beautiful art work, Egyptian cotton linens, robes and slippers, White Company toiletries, and a host tray with a selection of teas, coffees and home-made biscuits from the kitchen
There's a room for everyone, solo travellers, couples and families with small children. Choose from: Executive Singles, Luxury Doubles, Superior Luxury Doubles, Garden Deluxe, Dog-friendly Garden Deluxe, and a range of Suites (including the gorgeous Luxury Four Post Garden Suite).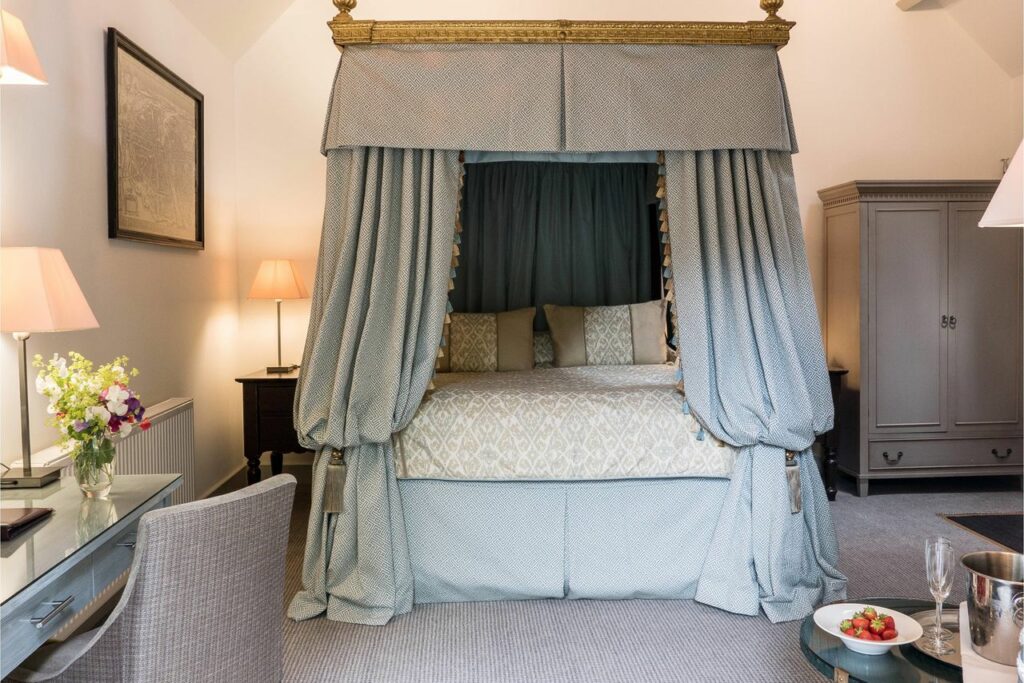 The Victorian Garden Potting Shed at The Eastbury Hotel Sherborne
In addition to the guest rooms at The Eastbury Hotel, are 5 luxury Victorian Garden Potting Shed Suites, all of which are hidden away within the hotel's beautiful walled garden. Recently added to the Eastbury Hotel, these unique Victorian Garden Potting Sheds are purposefully designed to resemble a traditional Victorian garden potting shed; they even have eco-friendly moss and sedum roofs, speckled with wildflowers.
Each one boasts a light, spacious room with a marshmallowy bed, gorgeous en-suite wet room, and your own secluded patio which you step onto via modern tri-fold doors. There's also a welcome decanter of sloe gin and complimentary local teas and coffees. We stayed in Sage – and enjoyed every dreamy minute of our mini break there.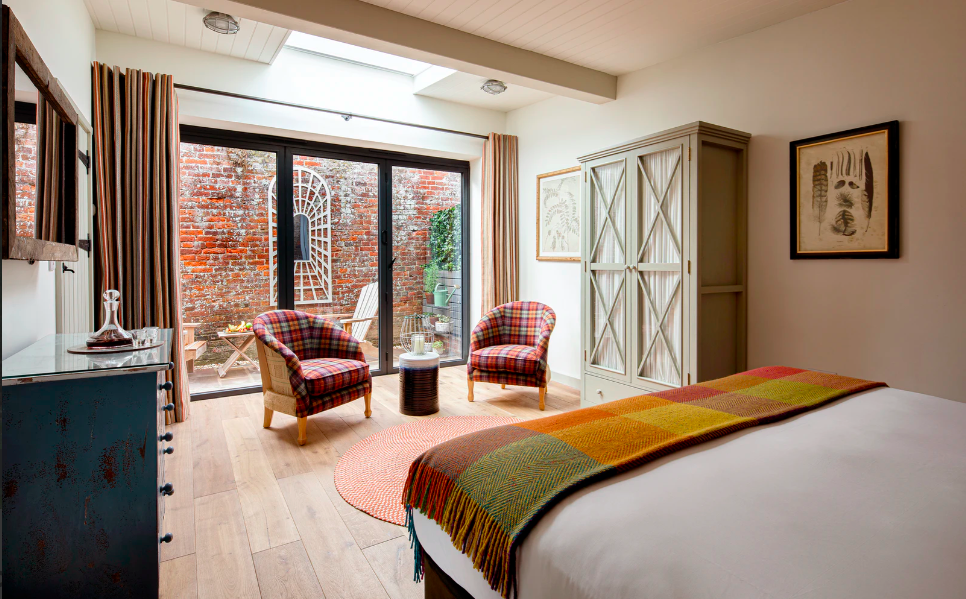 Eastbury Cottage 
Just a short hop away from The Eastbury Hotel in Sherborne is the sweetly sublime Eastbury Cottage – a homely end-of-terrace 17th-century cottage that sleeps 6 in three gorgeous bedrooms (all come with robes, slippers and en-suite bathrooms). Everything you could want for a relaxing cottage break in Sherborne is here: a large, beautifully comfy living room with an Inglenook fireplace and a wood-burner; a farm-house style kitchen for you all to come together as a family for breakfasts, dinners and lunches; and your own garden and hot tub for relaxed sunny days and nights.
Best of all, when you stay in Eastbury Cottage or the Victorian Garden Potting Sheds you have at your disposal all the wonderful facilities of the Eastbury Hotel. Including the spa's mini-gym, steam room and sauna, unique garden pod to dine in.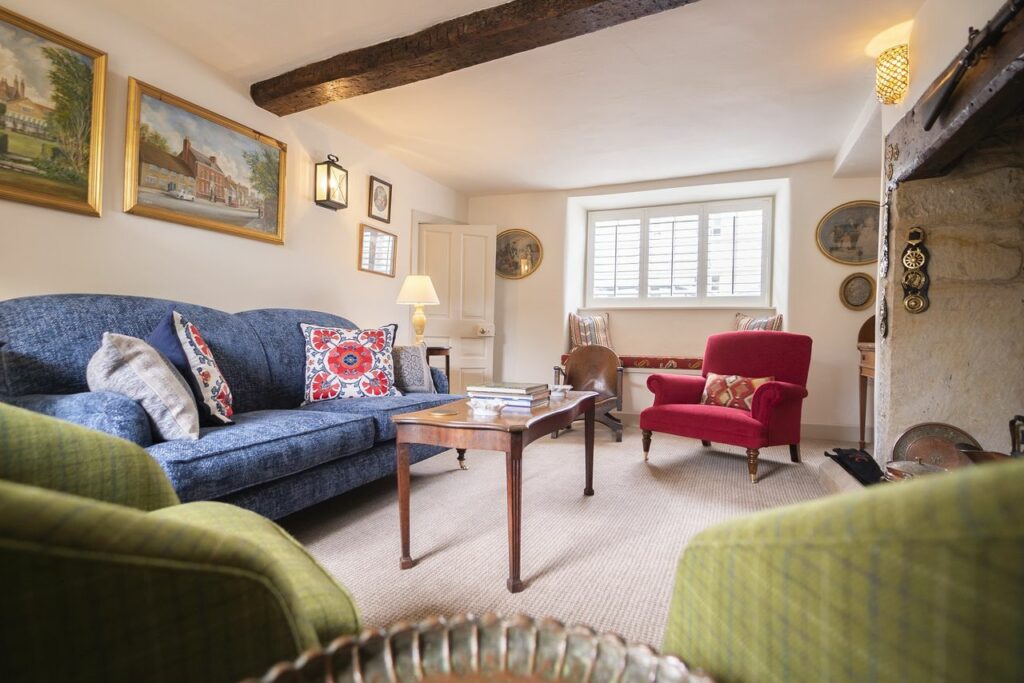 ---
The Facilities at The Eastbury Hotel Sherborne
Garden Spa Head to the bottom of the hotel's Walled Garden and you'll find The Eastbury Spa. It's a small, perfectly-formed place to retreat from the 9-5 bustle. Inside, there's an indoor hydrotherapy tub, sauna and steam cabin, mini gym, whilst outdoors there's a private and secluded hot tub. Naturally, the Garden Spa offers a range of pampering thanks to a brilliant GAIA Treatment Menu, including facials, massages and beauty and wellness therapies.
---
Out and About in Sherborne
Sherborne is a gem of a Dorset market town that won't disappoint. It is brimming with charming, honey-coloured shops, cafes and restaurants and is full of history and heritage. We recommend visiting the stunning Sherborne Abbey, as well as Sherborne Castle built by Sir Walter Raleigh in 1594.
Sherborne is also a great base for you to explore the Jurassic Coast, with its wonderful coastal towns such as Lyme Regis and West Bay. Both are easy to get to by car.
---
The Essentials
Stays from £140pn
Multi award-winning hotel in the heart of Sherborne
Spa treatments available in fabulous Garden Spa
You're right in the heart of beautiful Sherborne, with its quaint antique shops, friendly pubs and commanding abbey
The Eastbury Hotel is the perfect base for exploring the rest of Dorset on a weekend break
Dog-friendly rooms and suites have a supplementary charge of £25 per dog per night
Car parking at the rear of the hotel, electric car charging socket available
Local walking guides available in your room and at reception
Eye Candy
Special Breaks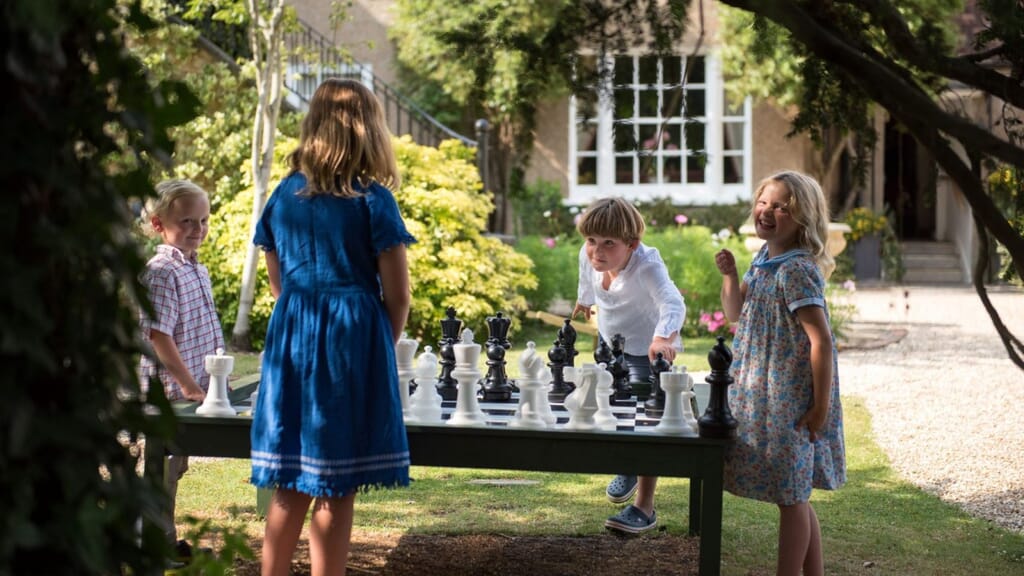 Family 2 Night Staycation in Dorset
From £325pn
Includes: Your accommodation of choice. Continental and cooked breakfast served in Seasons Restaurants. Children under 12 stay for free with a complimentary breakfast. Children's amenities in-room on arrival. A welcome bottle of Wine for the grown-ups.