🛌  12 unique self-catering Koyts (Sleeping 2) | 🌳  Ancient forest to explore | 🥂 Luxe facilities | 🧘🏼‍♀️  Wellness retreats throughout the year | 🌿  Wild beavers, wild swimming and nature tours | Tried & Tested 
Why we love Cabilla Cornwall for a weekend of wellness
Amongst 1,000 year-old woodland and wildflower meadows, on a beautiful upland hill farm on Bodmin Moor, there's a special Cornish wellness retreat where you can sleep alongside Mother Nature. She comes here for the peace, the tranquility, the calm – and because, in this place, she is being carefully looked after for future generations to enjoy. Welcome to Cabilla Cornwall. 
Cabilla is a superbly serene retreat in Cornwall where you can escape the modern world and, more importantly, bond with the natural one – whether you come here for one of the wellness retreats they run or you come just to stay on a self-catering break with the one you love.
Right on the edge of Poldark's Cornwall, it is a unique, wild and magical place – made up of 12 stunning Koyts (handmade by a local carpenter), a huge barn with luxury showers and toilets, a library and kitchen, and acres of precious natural wonders.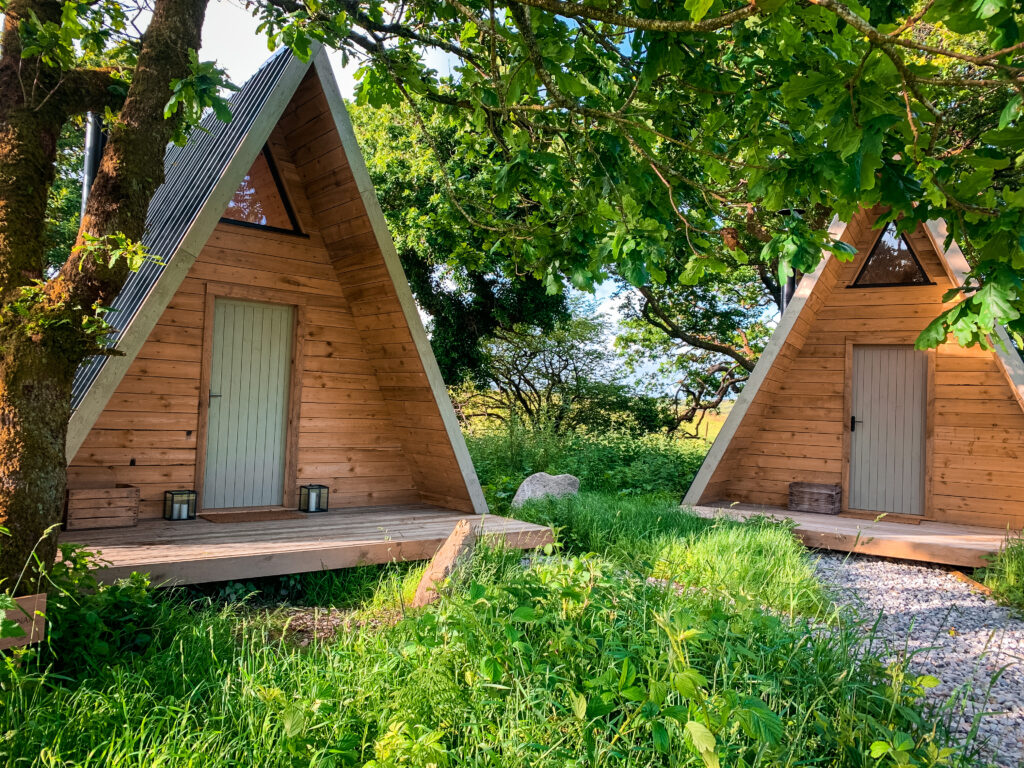 Once you arrive, you've butterfly-filled glades and ancient oak woodland (recently classified as a temperate rainforest) to wander through. Should you want to sink deeper into the rich landscape, you can. Cabilla Cornwall offers forest bathing, meditation, guided walks, birdwatching and special restorative wellness retreats to attend throughout the year, run by carefully picked practitioners (such as The Wild Times).
When night falls, you won't be disturbed by unnatural light or sounds from aircraft or traffic. The site is set within one of the UK's very few dark sky environments. The only light comes from a blanket of stars that you can settle down under.
Our advice: once inside your Koyt, don't close the curtains or blinds; instead let the moonlight and stars tumble in through the huge triangular windows. Then awake naturally as the sun rises and birds start to sing.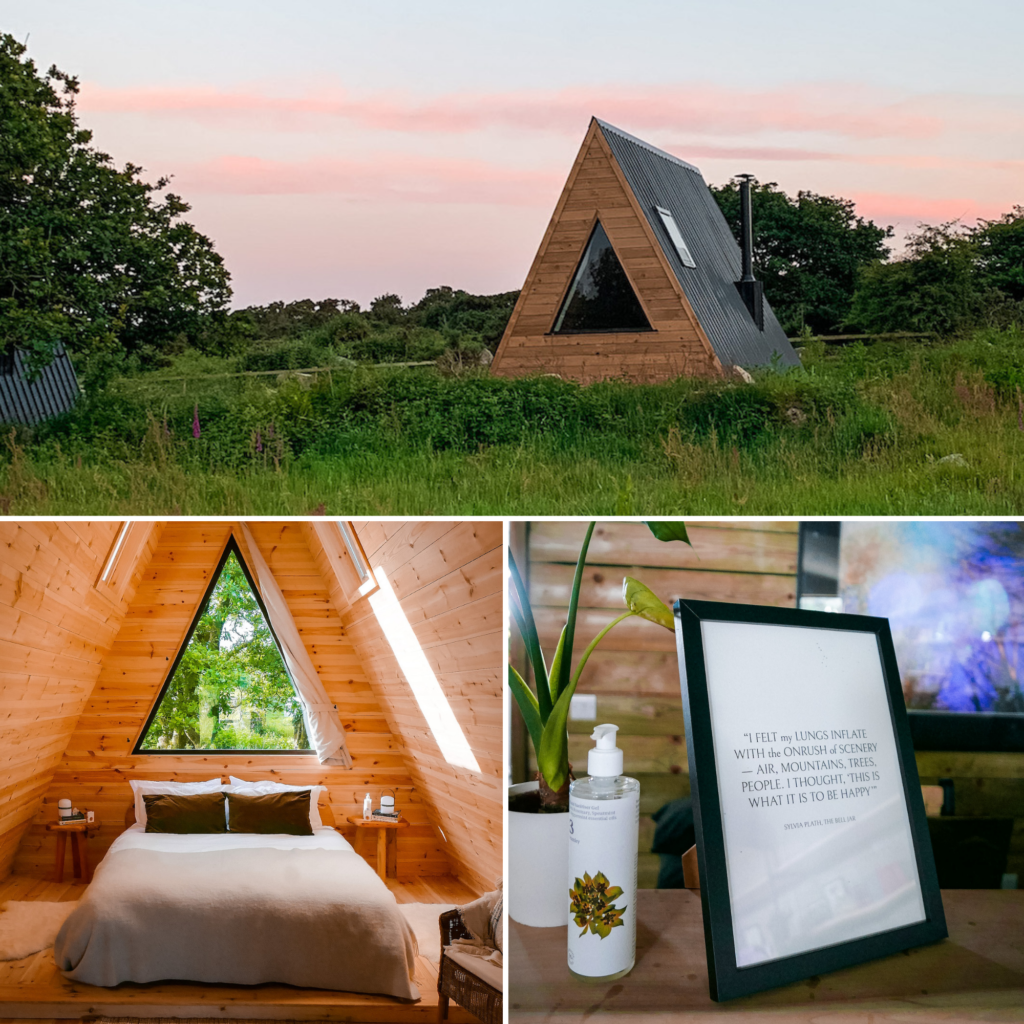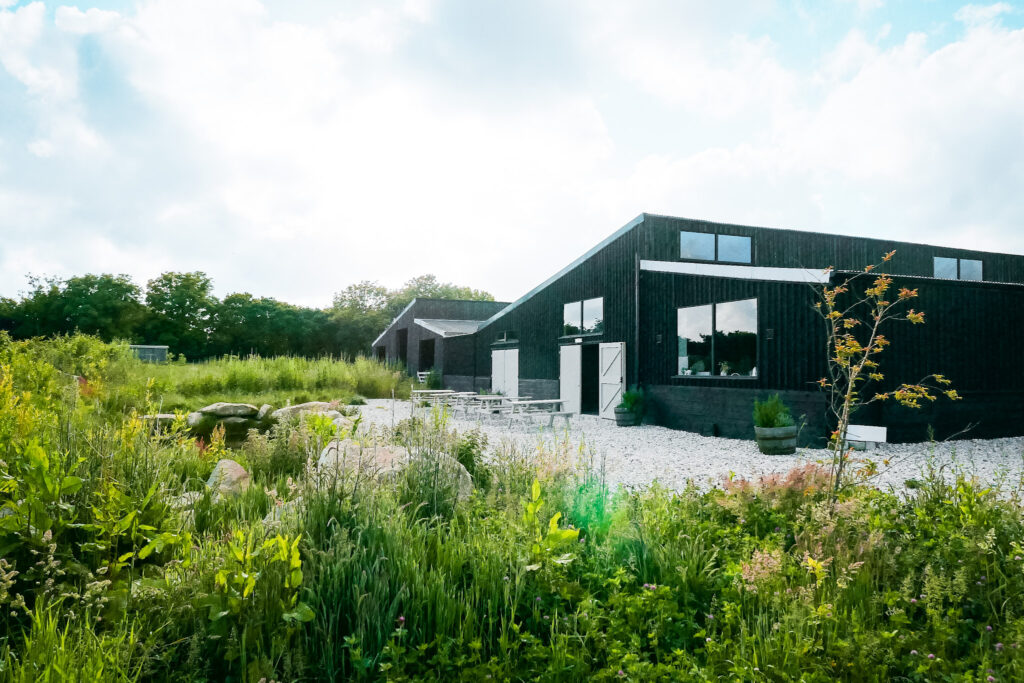 Of course, the Cabilla Cornwall experience is more than just staying in a beautiful place. Cabilla Cornwall is one of Cornwall's ancient old manor farms, so the wisdom of the land runs deep. And for its owner's, Merlin and Lizzie Hanbury-Tenison, this wisdom is what they're dedicated to sharing, preserving and restoring for today's travellers and future generations.
Indeed, restoring the land and supporting its biodiversity is part of the Cabilla Cornwall vision. The team run a restoration programme that's carefully reintroducing ecosystem 'engineers' to the land; the first of these 'engineers' are two beavers, Sigourney Beaver and Jean-Claude Van Dam, plus their two offspring Beavie Wonder and Beavie Nicks.
If you're lucky, you may catch sight of the beavers when you stay; we did and the experience was joyous. If you don't manage to see them, there's always Gloria the pig who's keen to say 'hello' as you wander around the site.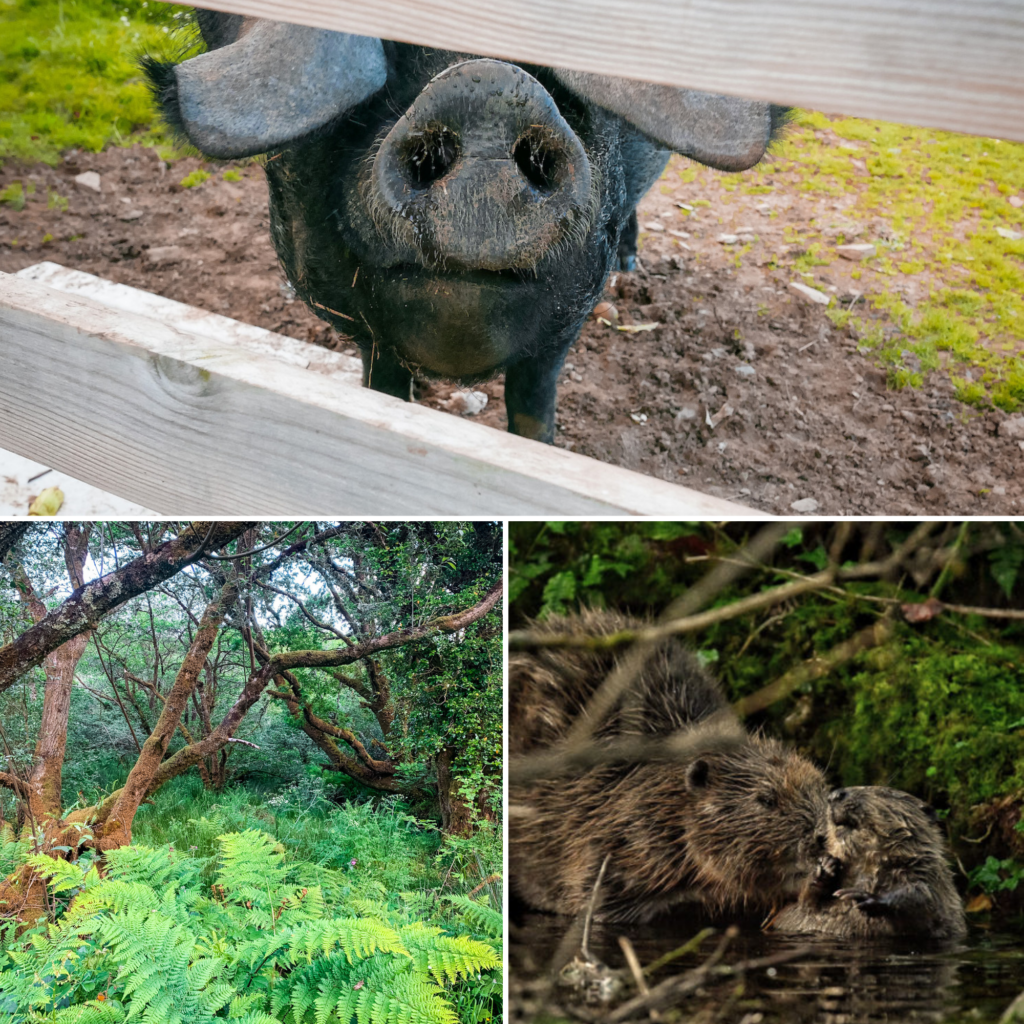 This wonderful Cornish wellness retreat is also an official honey bee reserve, working to conserve, protect and increase the population of the Cornish Black Bee. As well as a 'living laboratory' where people can come to study the preventative and curative benefits of nature.
What does this mean for you? It means that Cabilla Cornwall gives you a chance to connect beyond an internet connection and bamboo leggings. It's a wellness retreat and place to stay that enables you to soak up the land and all its natural magic.
Here, as you breath in the clean Cornish air, you and Mother Nature become one. And, slowly, she uses her power to restore you to factory settings.
Sleep in one of 12 beautiful timber Koyts (sleeping 2), which were inspired by Cornish 'Quoits', a type of portal or spiritual chamber that date from the Neolithic period
All Koyts have handmade king-sized or twin beds fresh with Egyptian cotton bed linen, log burners, covered porches, Bramley toiletries, and battery-powered lighting
The Koyts are numbered Onan to Dewdhek (that's one to twelve in Cornish)
Outdoor firepit, with wood available to purchase
Gorgeous modern bathroom facilities including large hot showers and separate WCs
Large kitchen with full catering facilities
Cosy sitting room, library and screening room
Eye Candy