Current Maitri yoga classes in Lyme (or you can join via
Zoom
):
Thursday 8am | Friday 9am | Saturday 7am
at Masonic Hall, Lyme Regis
Why we love Maitri Yoga for a weekend experience
"Under foot the sand is soft; in the distance the waves ebb and flow – and with them, so do you. You move gently and softly, guided by your yoga teacher, Pip, who is here not only to give you a love of yoga that'll last, but to help you feel the beauty of the Jurassic coast from within." 
Join the wonderful Maitri Yoga in Lyme Regis, Dorset, on Thursday, Friday and Saturday mornings for yoga with an incredible sea view. During the warmer months, regular group classes are taught on the beach in Lyme Regis. When it's a little chillier, you head indoors to the Lyme Regis Masonic Hall with its stunning sea views.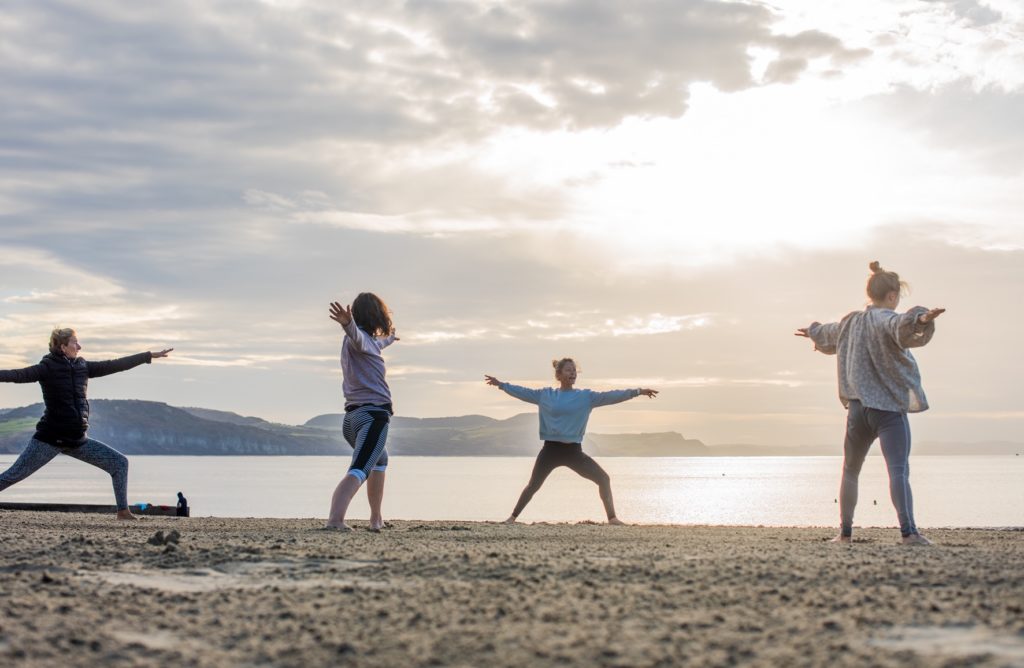 Pics credit: @nick.ivinsphoto / @matt_austin_images
Beginners welcome
You don't need to be experienced to enjoy Pip's Lyme Regis yoga sessions either. Maybe you've aways wanted to try yoga but never had the time or confidence to join a class? Perhaps you would like to have some dedicated space to learn something new, such as arm balances or heart-opening backbends? Or maybe you're planning to stay in Lyme Regis and are keen to find things to do?
Pip is happy to discuss what you'd like to get out of the session before you begin. During the class she'll empower you to move, breathe and connect with yourself and your Dorset surroundings. And you can be certain that Pip's warmth and compassion means you will feel truly supported in your session and feel serene and grounded whilst on your mat. All you need to bring is something comfortable to wear and an open mind.
Bespoke sessions
If you'd like bespoke yoga at a private location, Maitri Yoga can also come to you. Pip is happy to adapt her yoga style to suit your needs: from traditional to contemporary, from spiritual reflection to hot and sweaty – you just tell her what you want to achieve and she'll flex and bend with you.
Best of all, if you're just weekending in Lyme and want to carry on your yoga journey with a sea view you can do so online through Zoom. This is yoga for the modern world built around your wishes and desires – and, trust us, you're going to love it.
Pip is Yoga Alliance accredited and a dedicated yoga practitioner
She teaches vinyasa, Hatha, restorative flow, meditation, yoga nidra & breathwork
Classes run in Lyme Regis on Thursdays  (8am), Friday (9am) and Saturdays (7am)
All sessions take place in the most beautiful settings: on a Lyme Regis beach or at an indoor venue with a stunning sea view
Pip also runs yoga and sound bath retreats
Sessions cost from £10
Follow Sea View studio classes online at home Zoom (so you can practise and still see the sea).
Eye Candy
Experiences & Events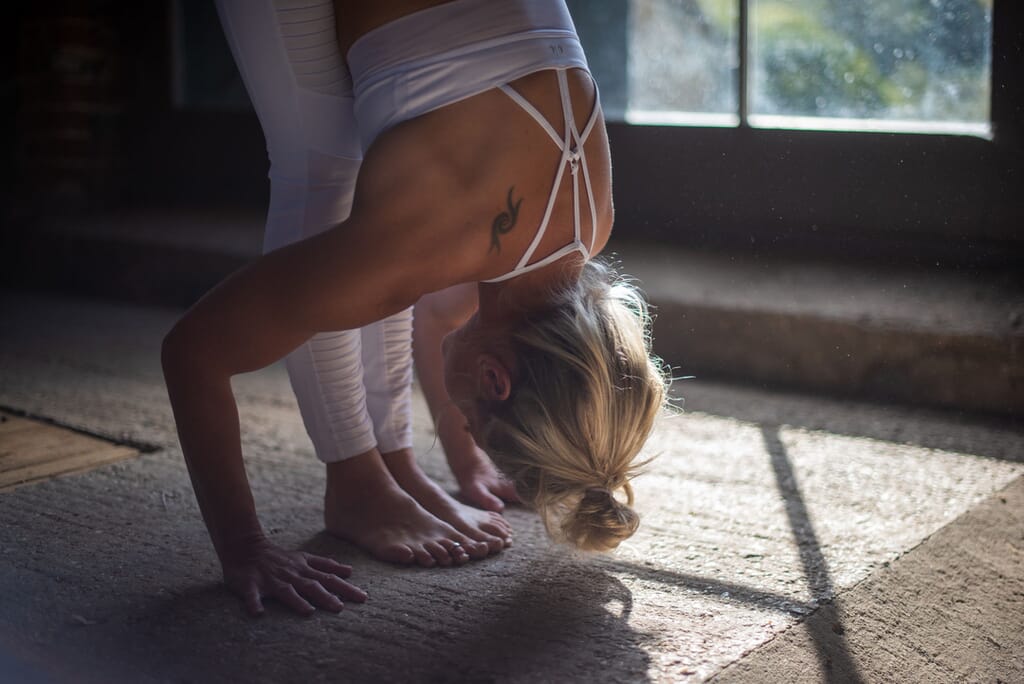 Serenity Sound Bath & Yoga
Saturday 22nd April 2023 6-8pm | £35pp
Step into the Masonic hall with stunning sea views where Pip will take you through a specially-curated dreamy flowing yoga class suitable for all. Harriet will then begin with some guided breathing to help you relax and settle into the space. It will be followed by a guided meditation and sound healing to unwind, let go of the world outside and find stillness within.