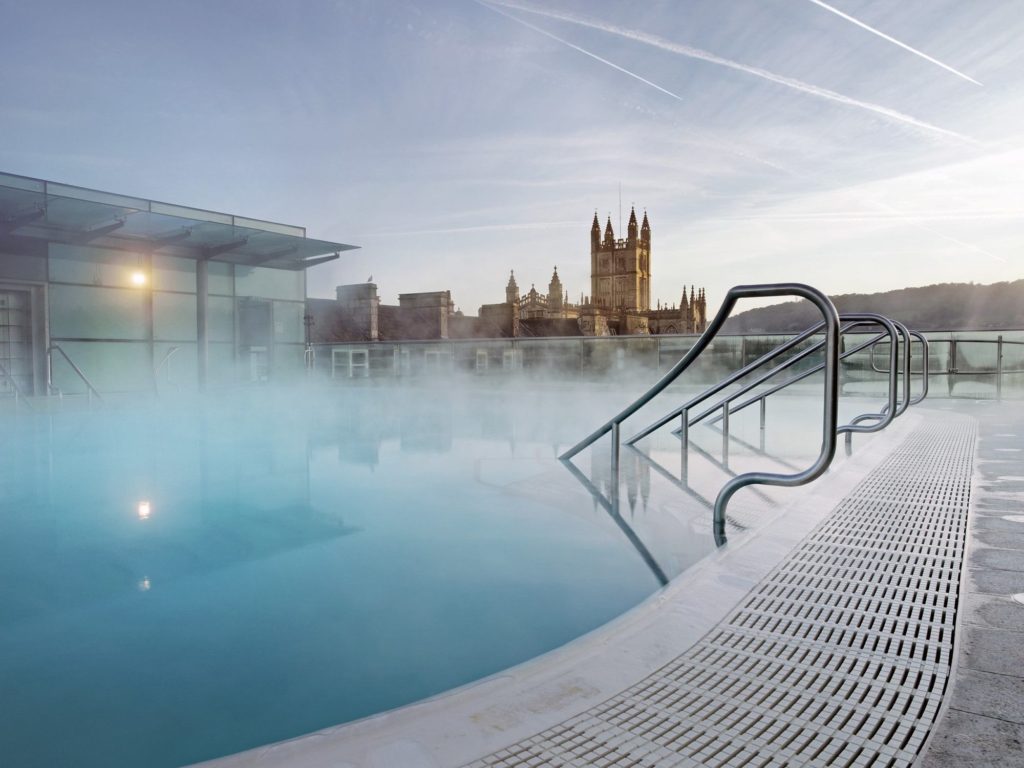 One of the UK's most beautiful cities, Bath has been designated a UNESCO World Heritage site, and it's not hard to see why when you walk amongst its stunning Georgian buildings or take a stroll along the River Avon and admire the city's skyline.
Pack a pair of comfy walking shoes and you'll be able to visit most of the sights by foot. The city is pretty compact, but be prepared for the occasional climb, as Bath has several steep hills!
PIN FOR LATER: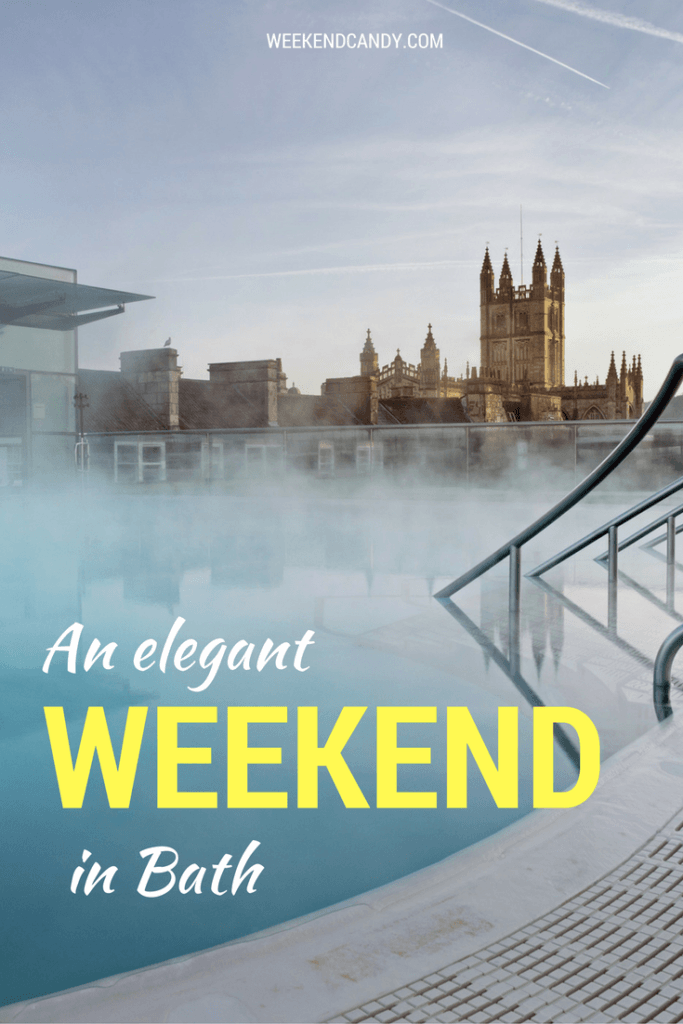 ---
Saturday in Bath
1. Walk into the past
Right in the heart of the city you'll find the Abbey, which is a great place to start your weekend of exploration. Begun in 1499, Bath Abbey is the last of the great medieval churches of England. Its great stained-glass windows and honey-gold stone columns should not be missed, and there's also an optional tower tour that give a jaw-dropping view of the city.
Just a few steps away from the Abbey is the Roman Baths, a must-visit when you come to the city. Here you can walk through the original roman baths and find out all about the Roman temple of Sulis Minerva.
Once you've taken all that in, why not stop off at the Pump Room, an 18th century building that was the heart of Georgian socialising. Here you can actually buy a glass of the warm spa water to drink from the King's Spring water fountain. The Pump Room is considered one of the city's best restaurants and known as the place to go in Bath for afternoon tea.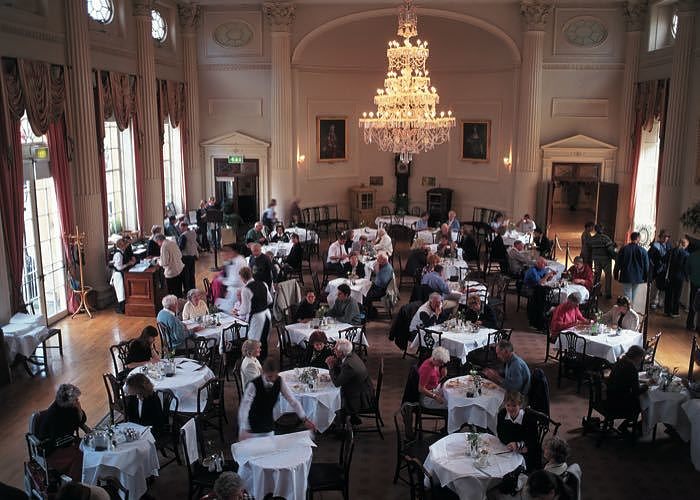 2. Hello Miss Austen
Bath also has ties to Jane Austen who lived here for five years. Just off one of the main shopping streets you can find the Jane Austen Centre, where you can learn more about her life.
Alternatively, head along to the Assembly Rooms, also now home to the Fashion Museum. Back in Jane's time this hall, with its sparkling chandeliers, would have been where the city's finest would come to attend balls. You can even stay in Jane's old home in Sydney Place, and walk through the Sydney Gardens opposite, one of Jane's favourite Bath haunts.
Do: download a free Jane Austen audio tour online that allows you to follow in Jane's footsteps through the city, and in summer there's also a special guided tour that takes in many of the sights mentioned in her novels.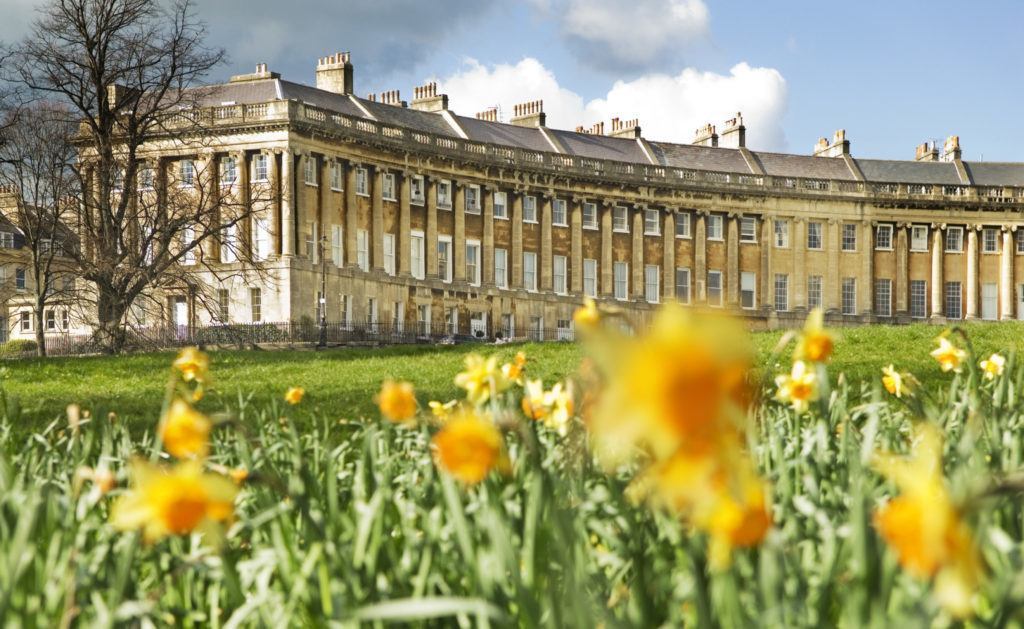 3. Boutique browsing
Once you've had your fill of history, while away an hour or two with some upscale shopping (Jo Malone, Anthropologie and Jolly's are worth a visit), then explore the city centre's huge selections of pubs, bars, cafes and restaurants – my top tip: head to the Canary Bar with over 200 different types of gin on offer, including Bath Gin invented by the bar's owner, Peter.
Do: A great way to learn more about this beautiful city is to take one of the many Bath walking tours that take place throughout the day and into the evening.
As well as a free city tour put on by the Mayor of Bath's Corps of Honorary Guides (oh-er!), if you're looking for something slightly different you could take part in a hidden a number of different tours that cover everything from the city's secret gardens and ghost stories through to comedy walks, photo tours and event a tour for runners!
---
Sunday in Bath
1. Bridge crossing
For a chilled start to your Sunday, find a lovely local café for breakfast and brunch – try Foodie Bugle or Society Cafe – then take a stroll down Pultney Bridge, the only historic bridge aside from the Ponte Vecchio in Florence, to have shops built into it.
Here you can snap some photos of the picturesque Pultney Weir (random fact – this featured in a scene from the recent Les Miserable movie).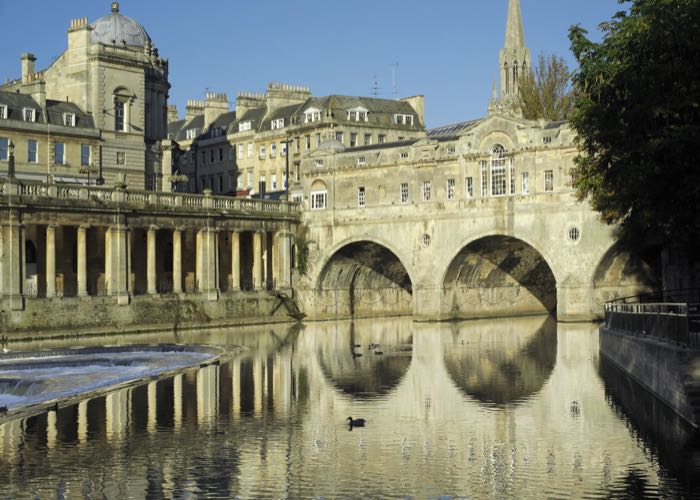 2. Royal stroll
Head away from the shopping centre by heading up to the Circus and Royal Crescent, home to the city's most impressive townhouses, which for a time were lived in by famous people such as Thomas Gainsborough and Nicolas Cage (another random fact, one year he even turned on the Christmas lights!).
Do: Why not visit No.1 Royal Crescent which was opened as a museum to show what life was like for the wealthy and their servants during Georgian times.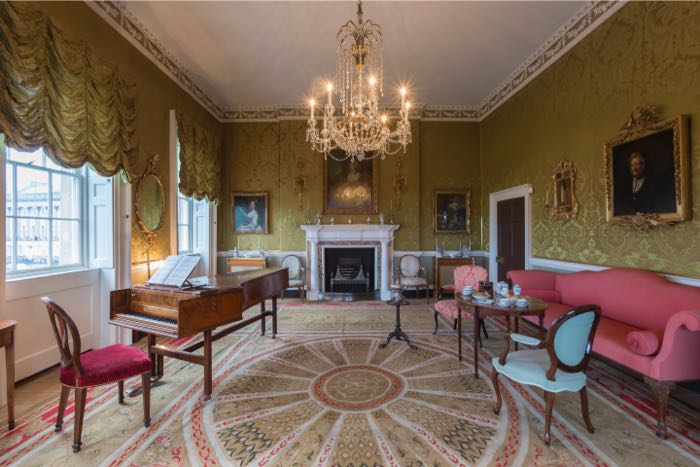 3. Museum mooch and Lunn's bun
Make tracks to one of Bath's many museums, which include the Fashion Museum, Holburne Museum and American Museum in Britain, Herschel Museum of Astronomy and Bath Postal Museum. There's something to take everyone's fancy!
Time to head back into the city centre for a visit to Bath's oldest house, Sally Lunn's, which was built in 1482. This café and museum is home to the famous Sally Lunn bun, a large scone-light sweet bread, which is still made to Sally's original secret recipe.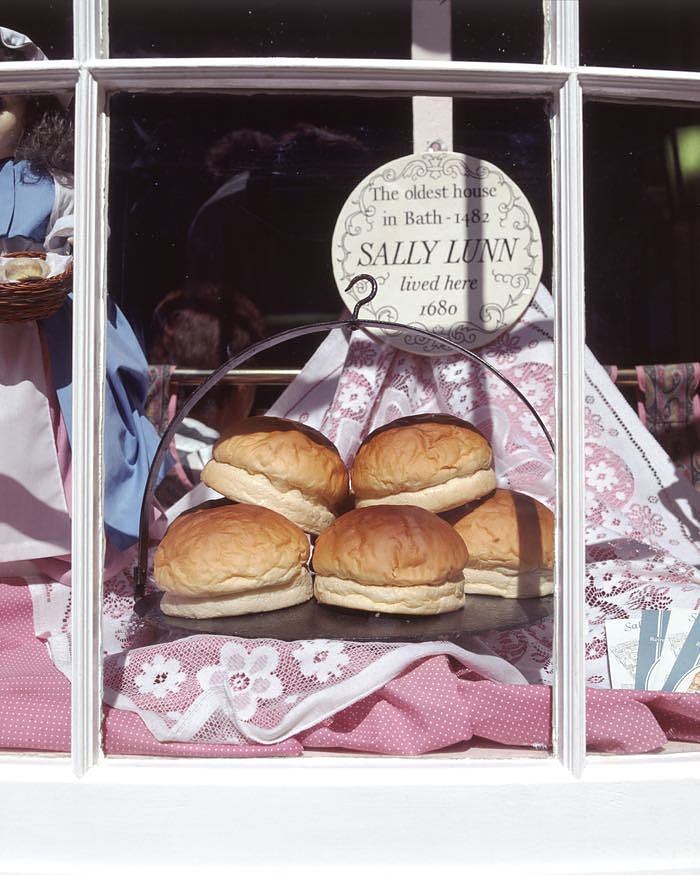 4. The spa high life
What better way to end your weekend in Bath than by taking in the city's skyline from the rooftop pool of the Thermae Bath Spa, where you can bathe in the naturally warm mineral-rich waters of the Minerva Bath.
Although it's hard to leave your spot in the roof-top jacuzzi, it's worth exploring the spa's five floors, which also include a large swimming pool, foot spas, a variety of aromatherapy steam rooms and the largest and most invigorating rain shower I have ever experienced.
Do: If you're feeling like some real pampering, treat yourself to a spa treatment or head out of the main building for a trip to the Cross Bath, a small open-air thermal bath, which is recognised as a sacred site because the Celts once worshipped the goddess Sul here.
An Elegant Weekend in Bath was written by the
lovely Keri co-editor of Ladies What Travel
Keri is a freelance writer and editor who, along with her travel-hungry friend, Emma, travels as much as possible on the weekend. She's a big fan of luxury travel and quirky experiences, and recently set herself a challenge to enjoy afternoon tea in as many countries as possible. You can also follow Ladies What Travel on Twitter or Facebook.
Pics courtesy of Visit Bath