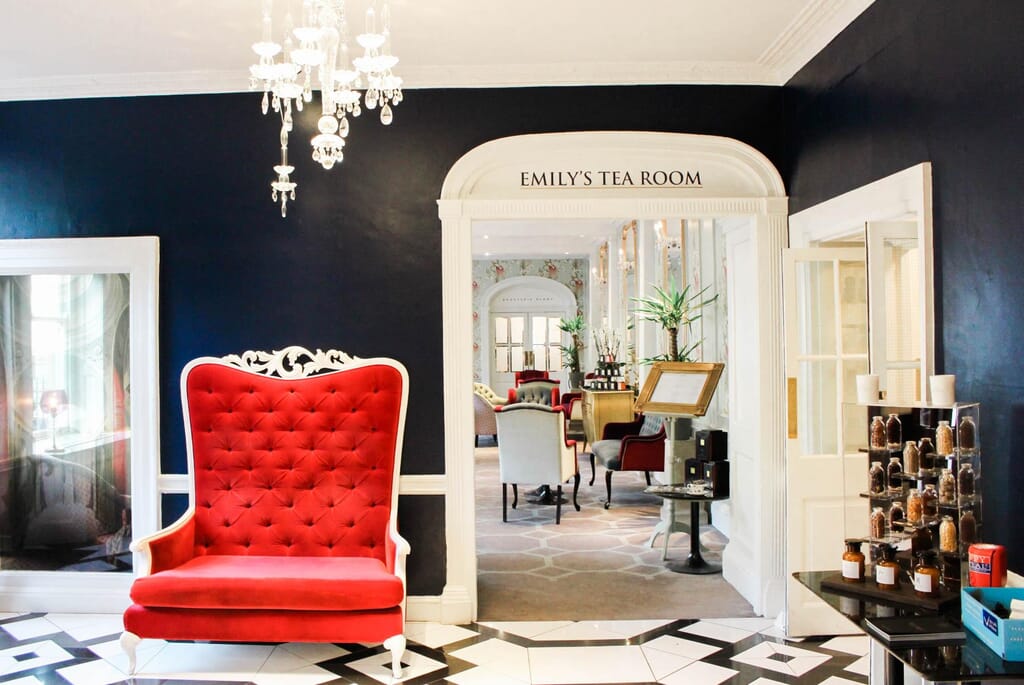 The Great British institution of afternoon tea has gone through a renaissance of late. Classic as the tradition may be, the 'high tea' execution of today is more inventive and more adventurous than ever.
Not that I'm complaining; afternoon tea is my kind of jam – however bizarre. So when I was asked to experience a 'Sensory Storytelling Afternoon Tea' at the Francis Hotel in Regency Bath, I unbridled my girdle and summoned the hansom.
The Short and Sweet: 'Sensory Storytelling' is a new concept from the MGallery range of hotels by Sofitel. These hotels – the Francis Hotel in Bath, the Queen's Hotel in Cheltenham, and the Castle Hotel in Windsor – all have a unique story, personality and heritage they want to share with the world.
To do so, each hotel has now 'bottled' their very own signature fragrances with the expert help of renowned scent historian Lizzie Ostrom.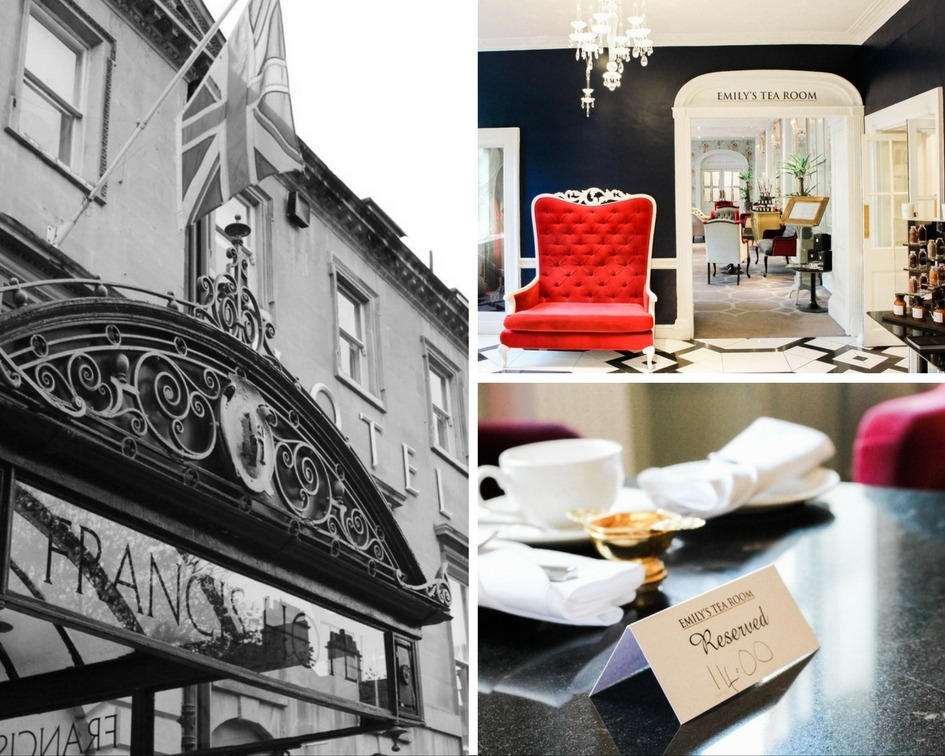 ---
What's special about the experience: As a guest at the hotel, you're offered the chance of having one of the hotel's palette of three fragrances diffused in your room; a unique way of making your stay memorable. You can also order a cocktail or afternoon tea which showcases some of the aromatics evoked by the fragrances.
My invitation to the Francis Hotel was an invitation to sink my teeth into the tasty side of the Sensory Storytelling in the form of the hotel's afternoon tea experience…
…which, I like to think, I did with sticky aplomb.
Given that the Francis Hotel is a series of fashionable townhouses dating from the 1730s, the fragrances, the signature cocktail and the afternoon tea all take inspiration from this historical providence.
In particular, they seek to capture the glitz of balls, assemblies and entertainment that characterized Regency Bath, and the aromatic drinks that may have been enjoyed by its a la mode residents.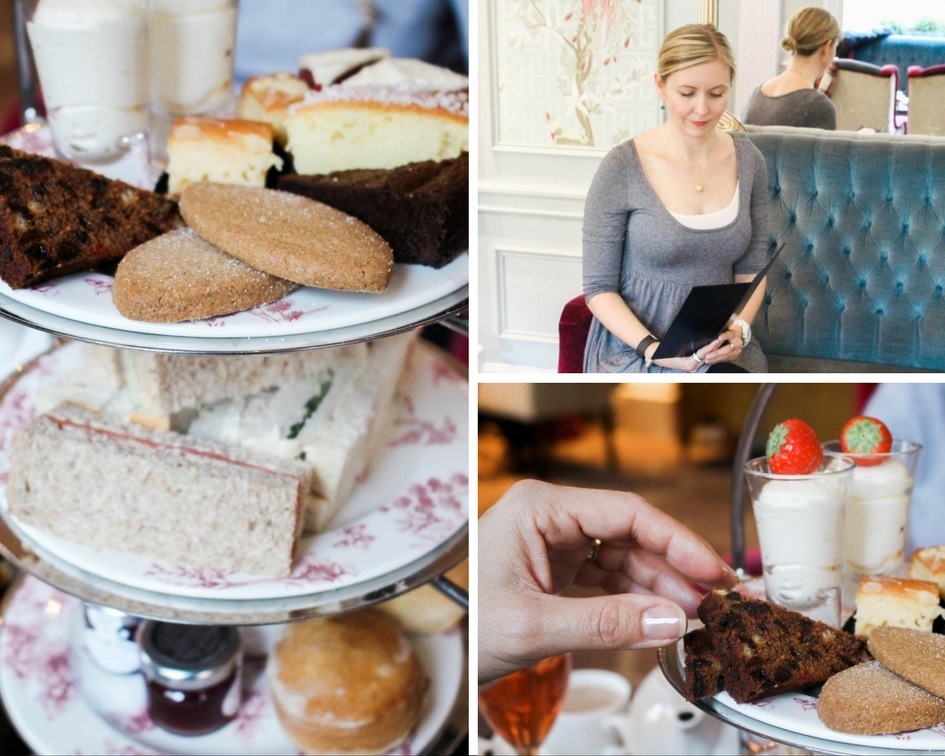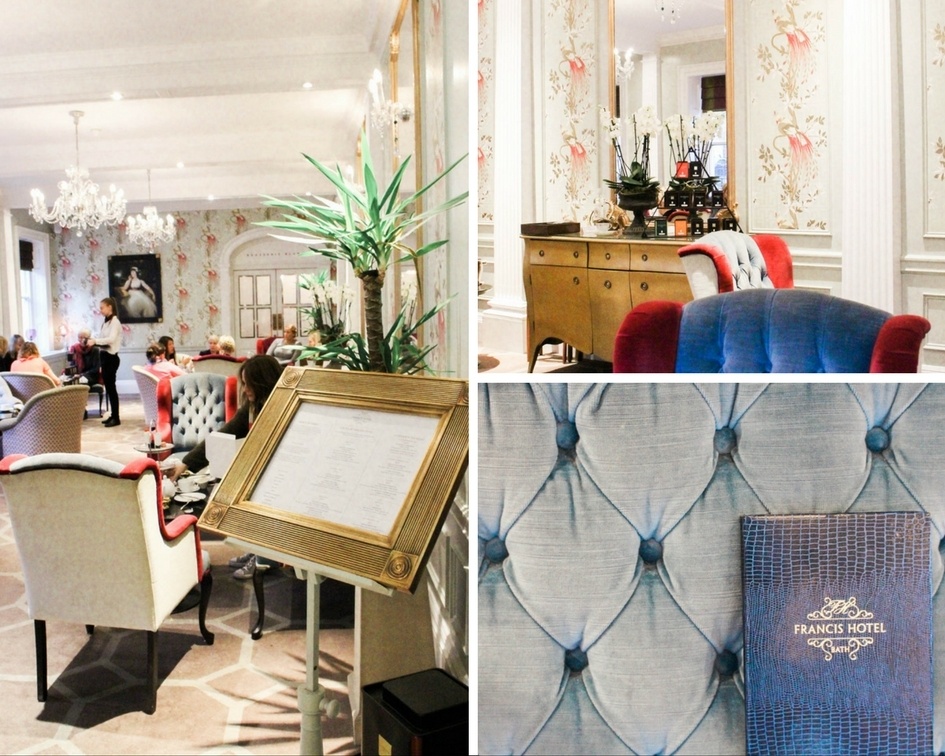 The experience: We were served the hotel's 'Capillaire High Tea' in the hotel's achingly-pretty 'Emily's Tea Room' – think bright velvet sofas, candy-coloured floral walls, and dripping chandeliers.
The tea itself celebrated the orange flower, which was ubiquitous in Regency England as a flavouring in sweet and savoury food. We crumbed our lips with orange blossom and almond cakes, as well as nutmeg shortbread, then fattened our thighs with a delicious assortment of finger sandwiches.
To top it off, we washed each decadent mouthful down with a sip of orange bubbles or, to be more precise, the delightful 'Beau Nash' cocktail served alongside (an alcoholic masterpiece named after the celebrated Bath dandy and Master of Ceremonies, Beau Nash).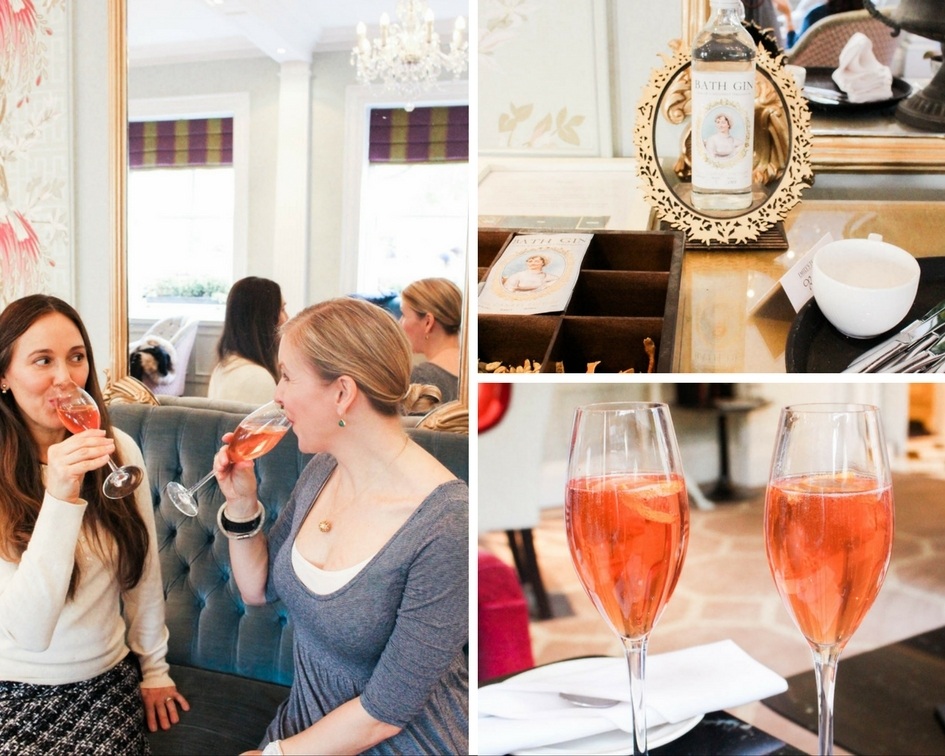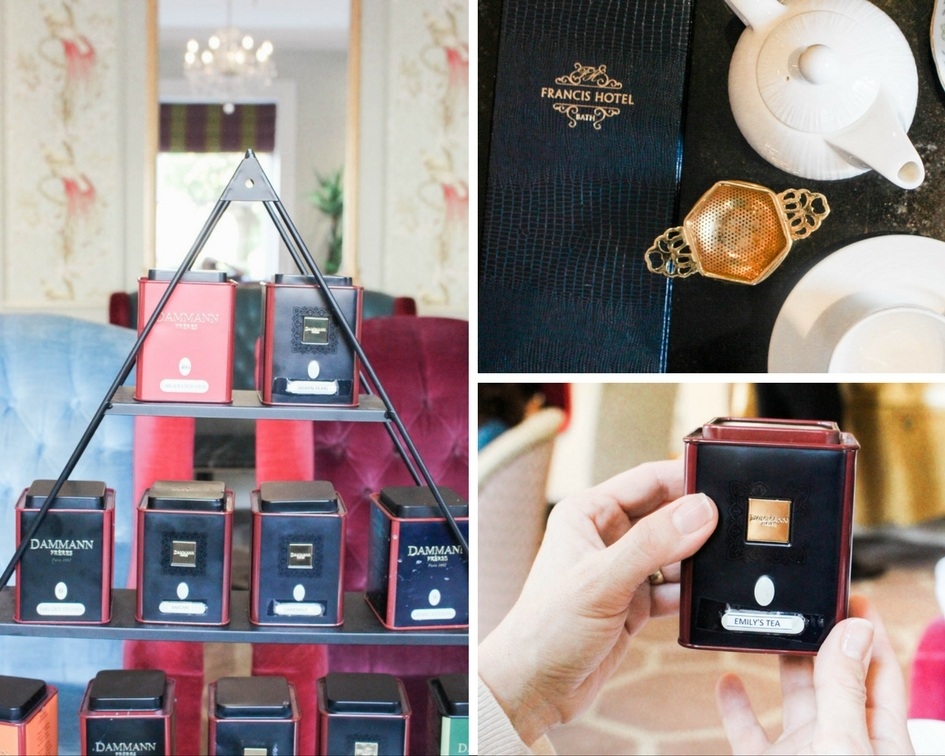 Would I go again:  Without hesitation. Emily's Tearoom is exquisite. Refined, yet friendly. Elegant, yet accessible. Posh, with a little 'p' and lacking pretension.
The Sensual Storytelling concept certainly does add extra meaning to your experience. And should you fall completely under its sensual spell, you take the fragrances home with you – they are available to buy at reception.
I left with a complimentary candle as a treat for my birthday. Which was flammin' nice of them.
Best of all, the price isn't odorous: £25.50pp for afternoon tea is a snip compared to other fancy-pants venues (did you see my post about afternoon tea at The Goring? Gulp).
So, in reality, it all means that a lady can visit for afternoon tea at the Francis Hotel without being in possession of a man of good fortune. Something Miss Austen would approve of, I'm sure.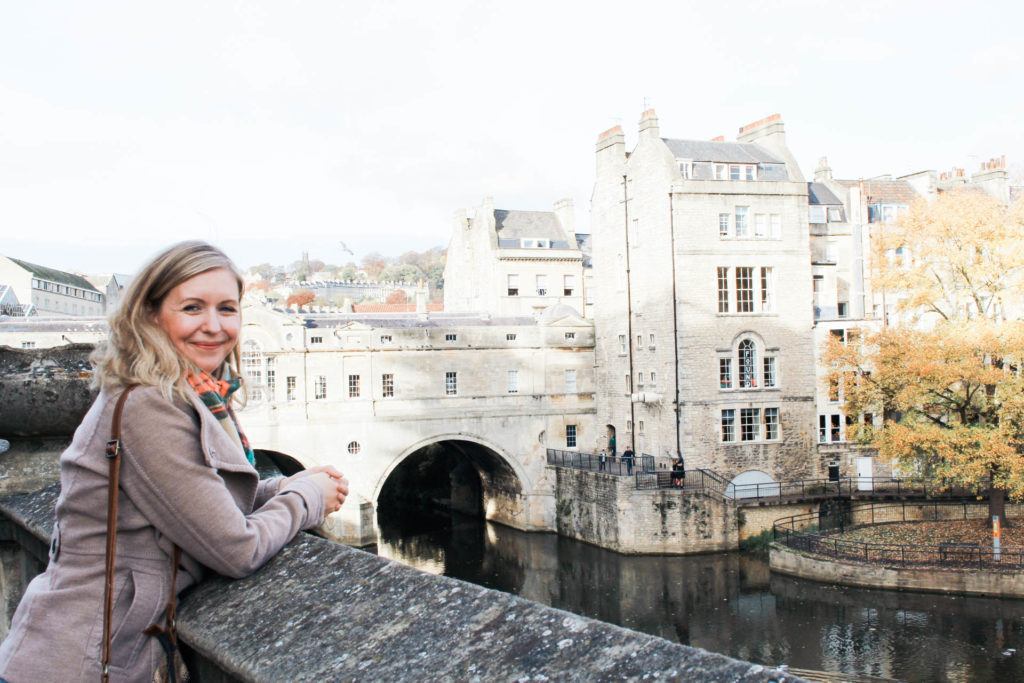 Disclosure: I enjoyed a complimentary Capillaire High Tea for four at the Francis Hotel in Bath on my birthday. It was lovely afternoon and I'm more than happy to share my experience with you here on the blog because I would happily go back again and again – although the hansom cab might need to be enlarged after each trip.