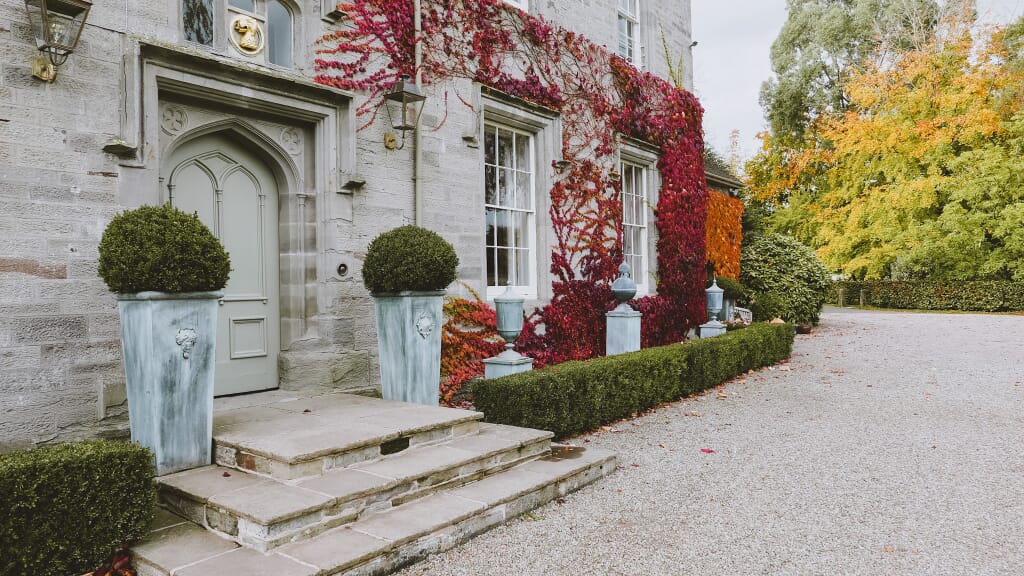 ---
This article has been produced in partnership with the Lemore Manor
Time off together, as a couple, can be hard to find; weekends fill up fast and midweek life can get in the way. So, when you do find a date in the diary for the two of you to escape, it deserves to be somewhere extra special; a romantic place to stay, for instance, with love built into the bricks and mortar. And, for that, Lemore Manor in Herefordshire fits the bill handsomely.
---
---
The Short and Sweet: Lemore Manor hasn't always been a spot to weekend in. Up until recently, Lemore Manor was exclusively reserved for couples tying the knot or for corporate events; short breaks weren't something on offer.
Fortunately, for us weekenders, that's now changed. Lemore Manor has recently opened its doors to lovebirds who are not planning to get married, offering a romantic place to stay in one of the most beautiful counties in England. Naturally, Lemore is still a premier wedding venue for couples, but if you can sneak in for a short stay when there's not a wedding happening, it's definitely worth doing so.
When we stayed at Lemore Manor recently, it was love at first sight. The estate's landscaped gardens, unique dining facilities and elegant accommodation are utterly seductive.
But Lemore offers more than simply a beautiful, romantic spot to call home for a weekend – it offers what it calls, the Lemore Experience: a selection of guest activities designed to make your stay at Lemore something you'll both keep close to your hearts for a long time.
---
The Location: The Lemore Estate sits in a sea of green fields just outside the picturesque village of Eardisley, which is famous for its traditionally English black and white timber-framed cottages. North of Hereford and close to the Welsh border, Lemore Manor and Estate is 3 hours' drive from London, within easy reach of the Brecon Beacons and close to Hereford and Leominster train stations.
As you approach the estate, it's impossible not to feel a thrill. The driveway is long and winding, flanked on both sides by opal Herefordshire countryside. Your end destination is shielded from view by thick trees and hedges; a solid stone gatepost sign, engraved with Lemore Manor, is the only indication that you're in the right place.
---
The Atmosphere: Beyond the driveway an 11-acred oasis awaits you both: picture formal and informal gardens, wild flower meadows, Giant Redwoods, hidden coppices, a gushing fountain, Grecian stone statues, and bountiful vegetable garden which serves the kitchen and fills your plates (affectionately known as The Patch).
At the centre of it all, like a knight in shining armour, stands a 17th-century manor house built from silver stone. This is Lemore's manor house, one-time hunting lodge of the Bishop of Hereford.
Since his day, the manor house has undergone some architectural updates but the owners have been careful to keep the original charm alive, so when you step through the arched door you know this particular romantic place to stay has many stories to tell.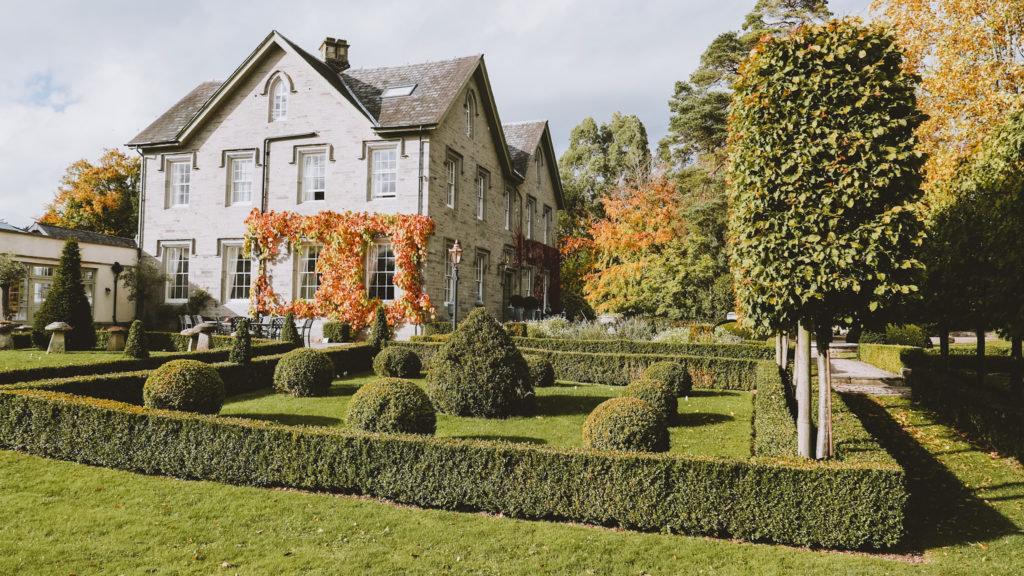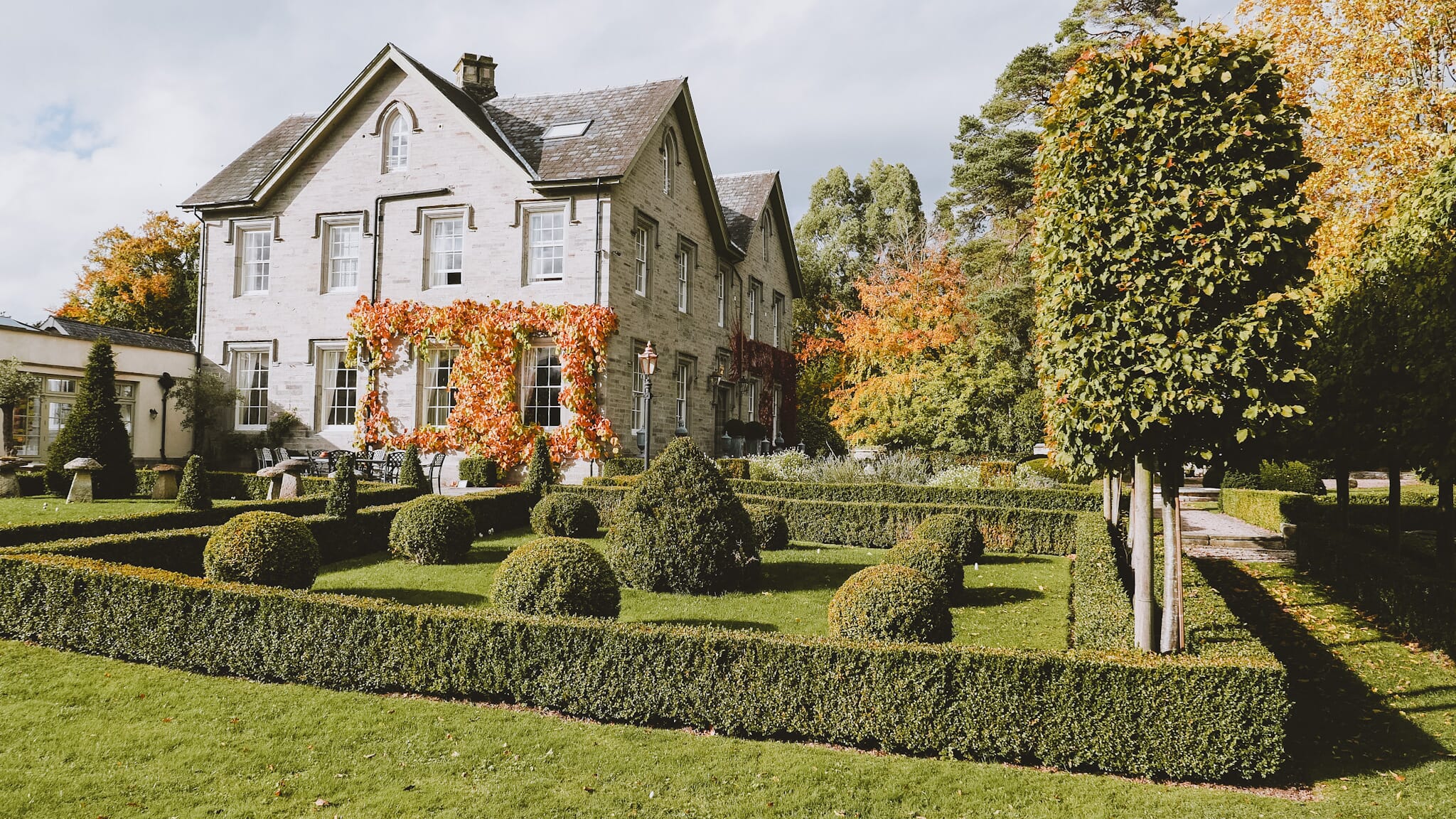 The manor's traditional features have been thoughtfully restored and renovated; old fused with new. You walk in under the original Lemore Manor gilded crest and across time-polished flagstones, passing two large drawing rooms as you go. When you head towards the back of the manor house the modern additions become beautifully obvious.
A glass corridor links a stunning white marble and glass Orangery with the equally stunning Coach House, where dinner is served on an evening. A Mediterranean-style courtyard and brick pizza oven sit just the other side of the glass corridor, ready for couples to spill out into on a soft sunlit evening. Back inside if you sink below ground level, you discover a cosy movie room, which is yours to enjoy, alongside a games room with a gentlemanly charisma.
---
The Accommodation: Worthy of any bride and groom, the accommodation at Lemore Estate comes with choice built in. The manor house boasts 12 immaculate en-suite double bedrooms sleeping 2 adults (or 24 if you hire Lemore Manor for exclusive use). Each room is individually suited and booted artfully blending classical and contemporary furnishings to give you a different staycation whichever room you choose.
Not to be outdone, the grounds of Lemore Estate offer up their own romantic options, all of which come with access to the estate grounds and manor house for the duration of your stay.
The Garden Room is hidden in its own little nook of outdoor space, across the gravel from the manor house, and behind high walls and Italian-style double doors. Push the doors open and a beautiful duck-egg blue wooden single-store lodge appears; this is where a bride and her maids can ready on her special day.
For couples wanting a romantic place to stay, it couldn't be more perfect: there's a private sheltered veranda with comfy outdoor sofa for cwtching on; a bubbling hot tub with uninterrupted views out towards the fields; the lodge itself made perfectly for two, and – the icing on the cake – concierge service.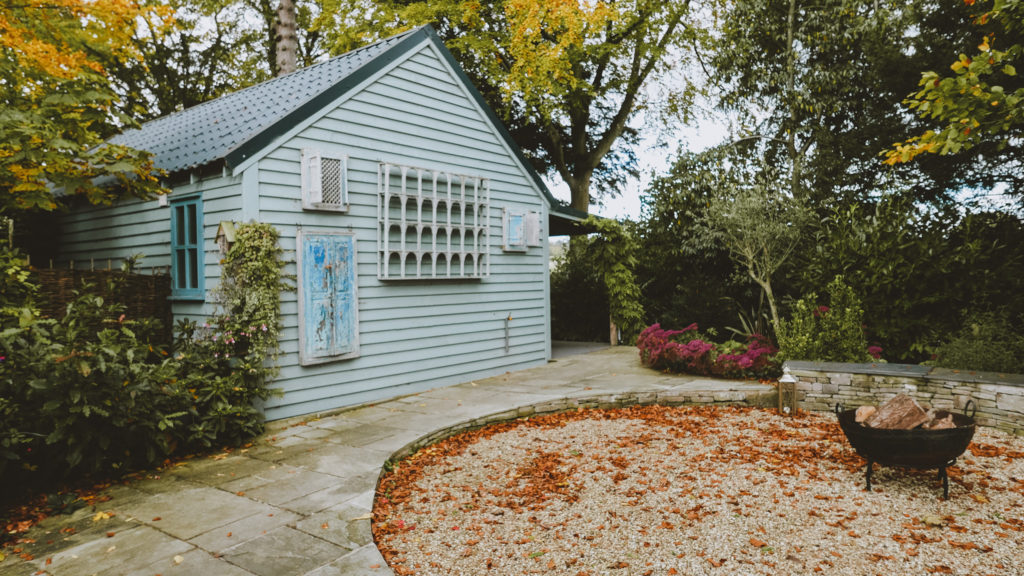 Over in the informal garden you'll find four luxury shepherd's huts, called Lemore Lodges one next to the other. They all have their own wood-fried hot tub, private garden with pizza oven, and covered decking with raised views across the grounds. Deceptively they look cute in proportion from the outside but are in fact Tardis-like inside, with enough space for you both to be comfortable and snug on a romantic weekend stay.
The double bed is as soft as a cloud and the small heater kicks out enough heat to ensure neither one of you gets cold feet. The bathroom with its walk-in shower is eye-widening in size for such a seemingly small space; and there is complimentary tea and coffee as well as a mini-bar. But the final special touch is, once again, the concierge service that comes as standard.
---
What makes it special: The Lemore Manor and Estate prides itself on, what it calls, the 'Lemore Experience'. On the surface, the Lemore Experience is a selection of guest activities designed to make your time at Lemore as enriching as possible. Clay pigeon shooting, wine tasting, breadmaking, canoeing the Wye Valley are just some of the add-on experiences Lemore offers.
In reality, the Lemore Experience is more than a workshop, class or country pursuit. It is, in fact, the care, innovation and hard work that the owners put in to make your time here – and the environment you're staying in – so special.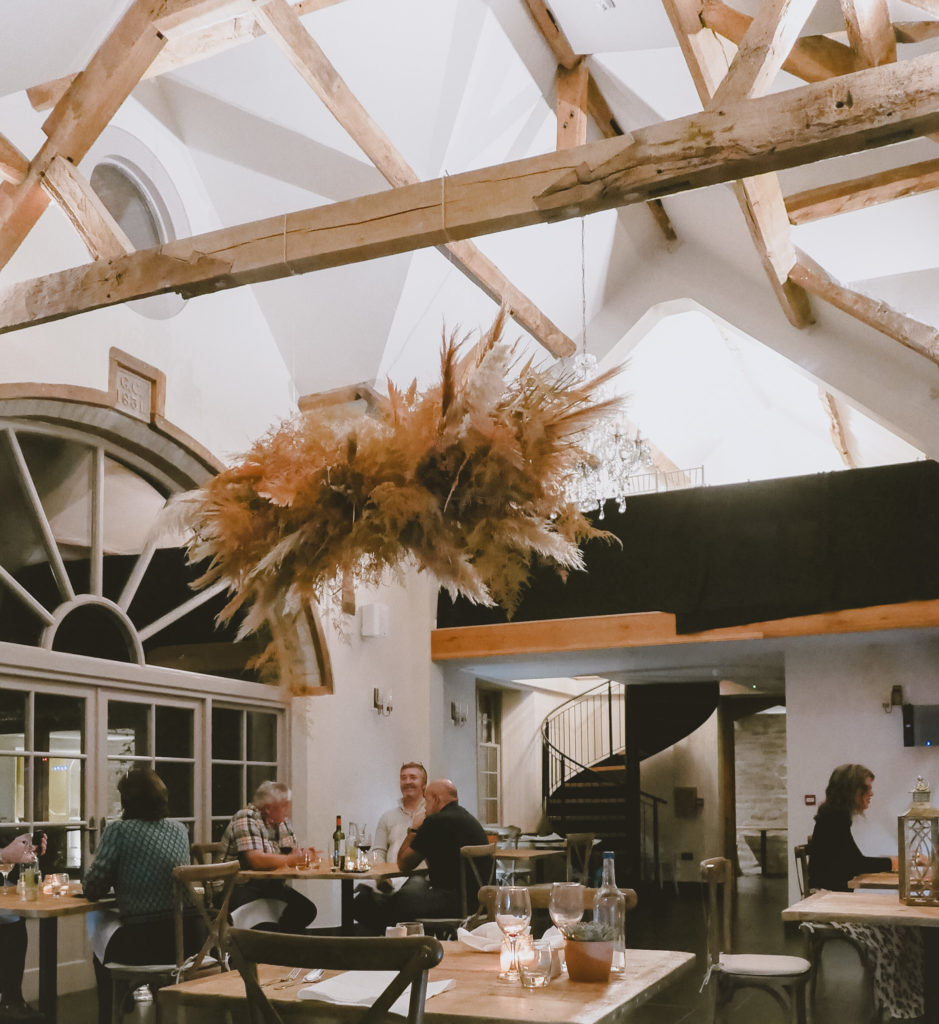 For a start, your hosts Ben and Margaret know precisely how to look after you because they've been attending to the needs of couples for many years now. Along with the entire Lemore Estate team, they pour their energy into satisfying your individual tastes and requirements; even spending breakfast with you, if you wish them to do so, to prepare an itinerary of local places and spots to explore.
Then there's the constant innovation and creative thinking that is taking place behind the scenes to turn Lemore from a romantic place to stay into a unique destination. One example of this is the newly built The Chalet which you can hire out for dinner. It's a truly magical space where you can close the door on Hereford and immerse yourself in a uniquely Alpine atmosphere. Overlapping timbers make up its walls, whilst candlelight, sheepskin throws and fireside hospitality makes up its heart.
The Pod and The Glass House are yet another example. Squirrely away by the lilypond, in the Native Coppice planted by Ben, these two transparent pods give you a gorgeous setting to dine within, both during the day or as the sun slips from the sky.
In short, all of Lemore is the 'Lemore Experience' simply because it is provided with real heart by people who really care. Which means, if you stay at Lemore Manor and Estate for a weekend, don't be surprised if you return at some point in the future to say three simple, but life-changing, words: 'Yes, I do'.
---
The Cost:
A B&B Stay at Lemore Manor and Estate in one of the Shepherd's Huts, Manor House Rooms, or the Garden Room starts from £95 per night.
---