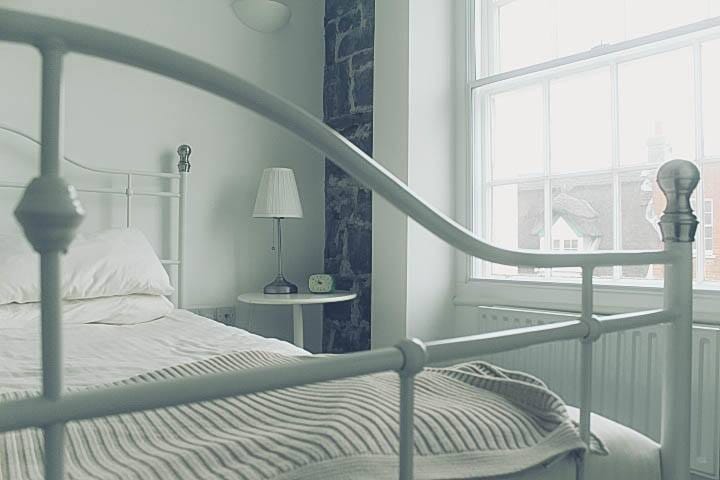 Lyme Regis is full of surprises.
26 Broad Street – the 3 bedroom Lyme Regis holiday apartment I'd booked for our Jurassic Weekend in Lyme – was one such surprise.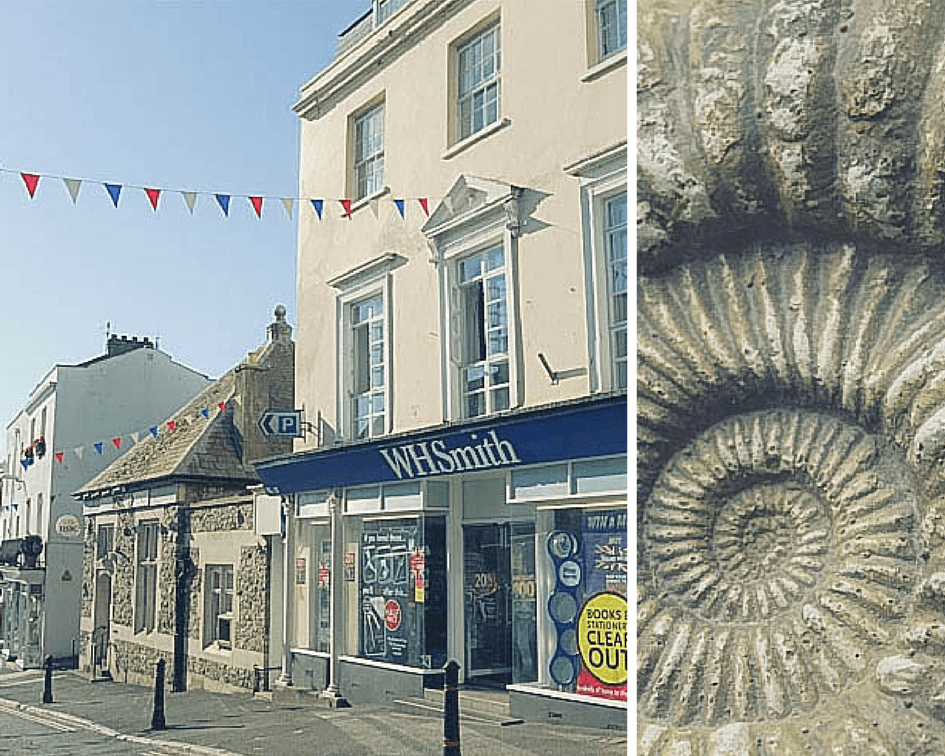 First impressions
The pictures on Lyme Bay Holidays looked good. No fossil furnishings or tweedle-dee Dorset décor here.
And the location was equally Jurassic: right above WH Smiths on the main road through Lyme Regis (perfect for when you're travelling with a 13 year-old who has an unhealthy penchant for stationery).
Surely, it couldn't live up to expectations? As I thought, it didn't – it exceed expectations.
In fact, had I not been a grown-up (debatable, I know), I would've locked myself in the cupboard of this particular Lyme Regis holiday apartment and refused to leave.
This was less Lyme Regis, more NYC loft.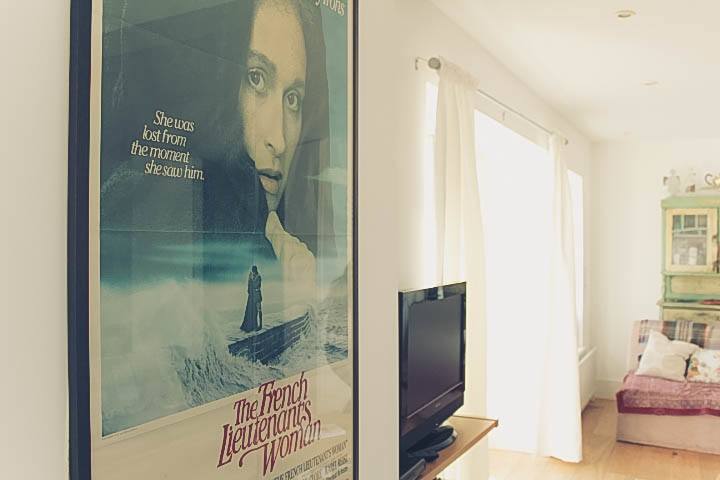 The apartment
We entered 26 Broad Street down a narrow, hidden alleyway, to the left of WH Smiths.
Three flights of stairs later (yes, they were tiring), we were welcomed by white, crisp, open-plan rooms – each singing with sunlight and sea air.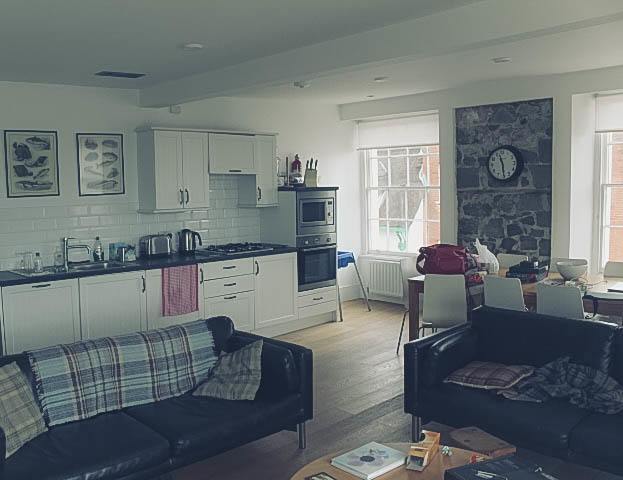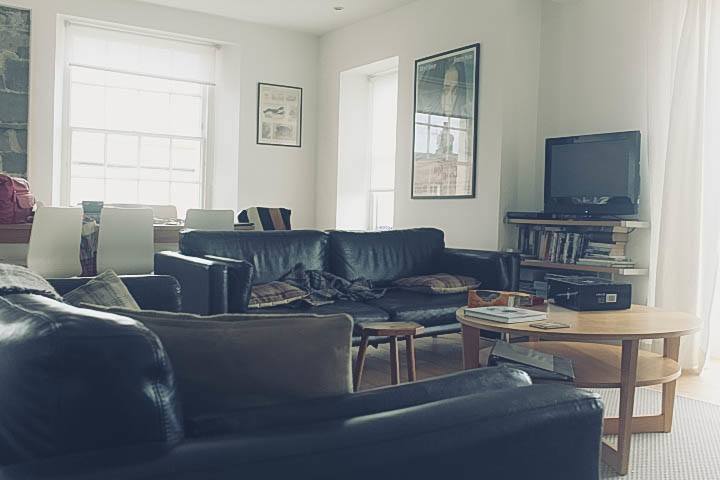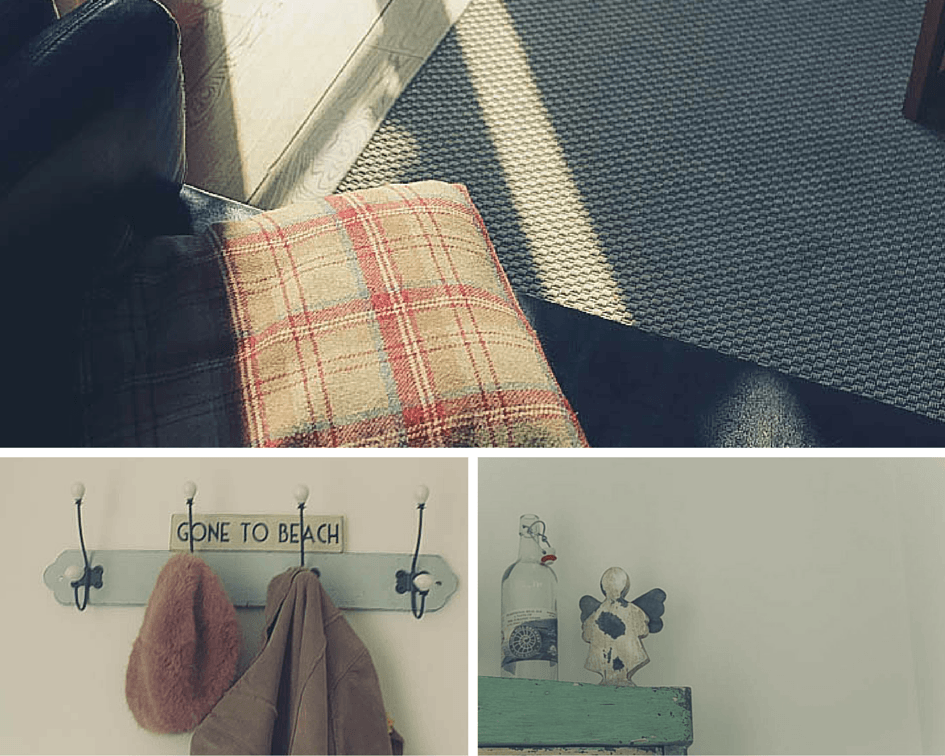 The living room/kitchen/diner – reached via floor-to-ceiling bi-fold doors – was hot-dang coastal hip, with bone-stark work units, varnished oak floors, à la mode sofas, and gaping Georgian windows that brought outside Lyme, in.
The views from the glass patio doors came tipped with the greens and blues of the Jurassic coast and the occasional silhouette of a seagull.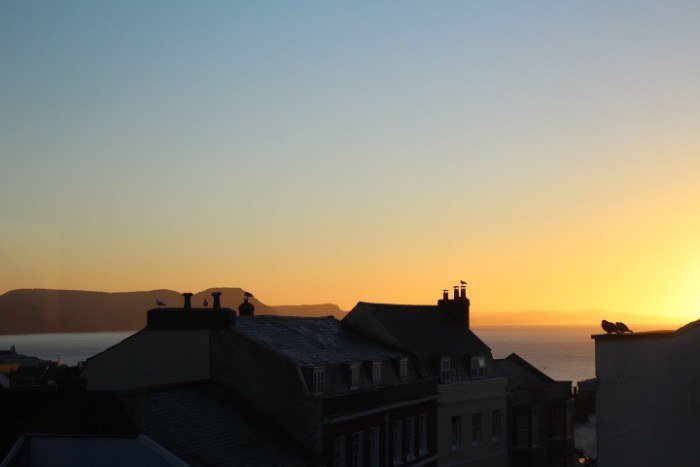 It was dreamy. And with the opening of every door, the apartment got better and better.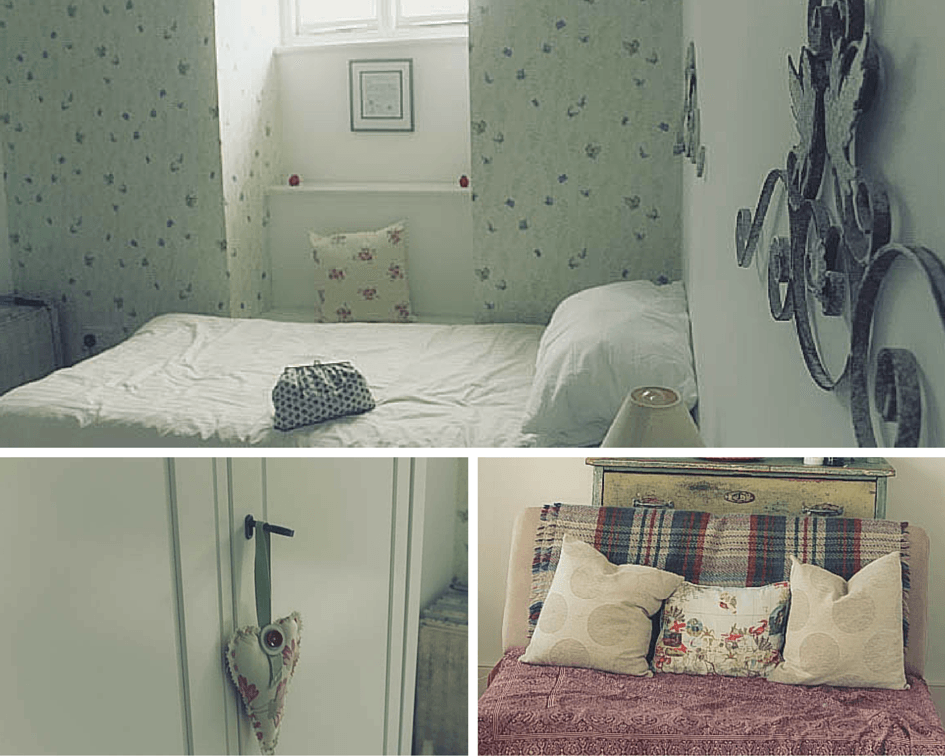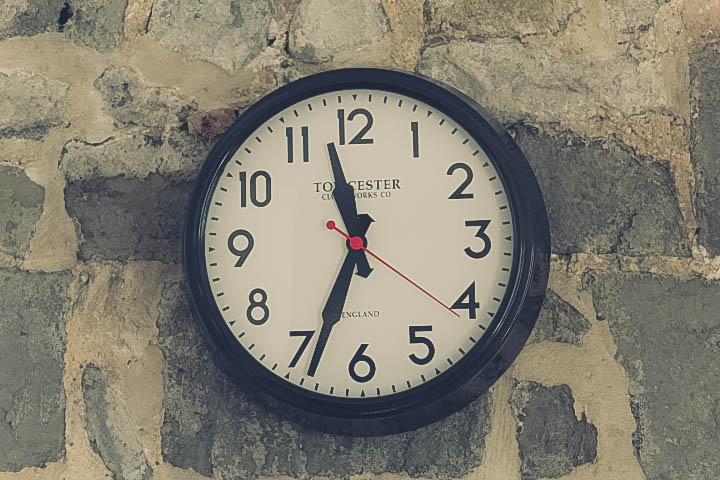 The bedrooms
The 3 double bedrooms were lux and roomy just like the rest of the apartment.
Granny's twin room adjoined a warm, welcoming en-suite with a shower and a bath – much to her delight (she loves a good bath).
Small Child's bird-flocked room came with white-wood bunks, a dressing table, a wardrobe and a DVD-TV (result).
Whilst my bedroom was airy and elegant, with a nod to metropolitan living in the form of exposed brickwork and bi-fold doors hiding the large en-suite.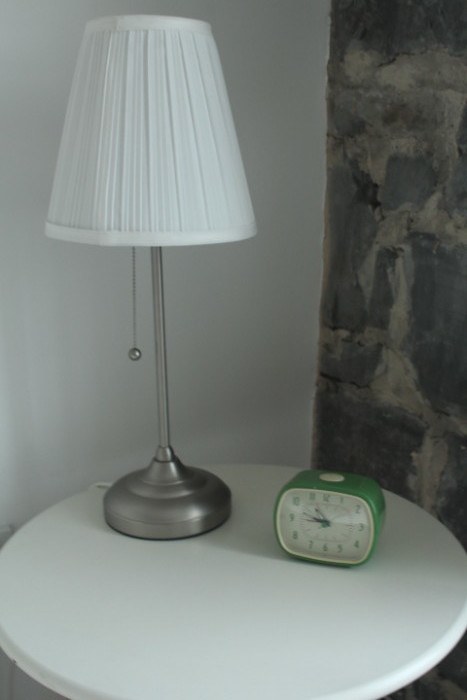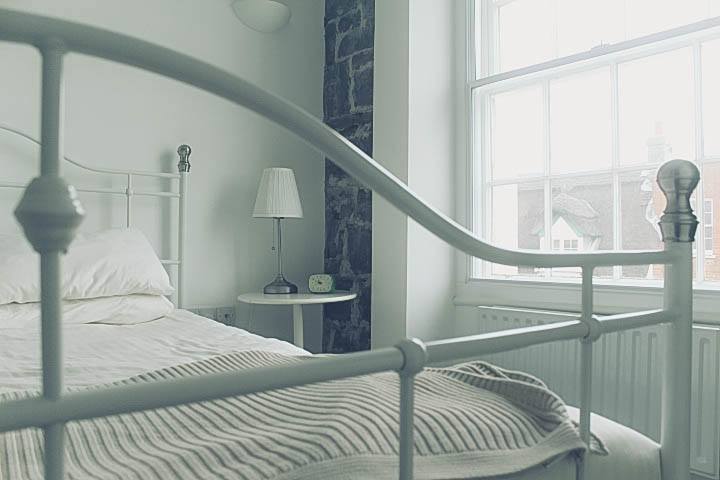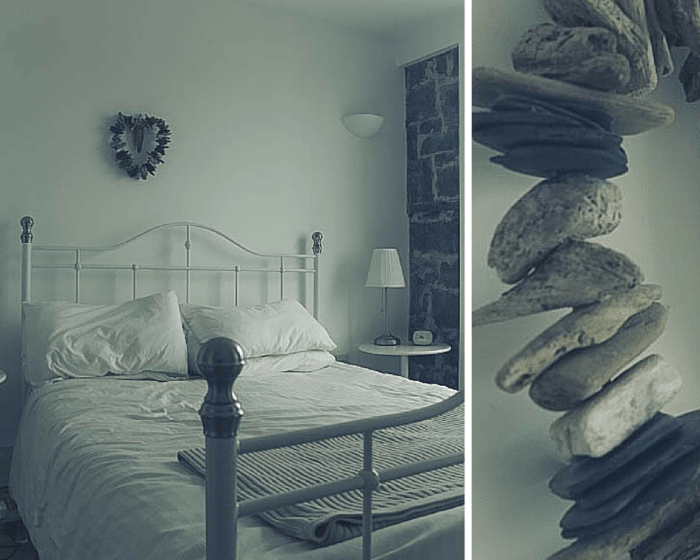 The location
During the day, we were right in the heart of local life: 2 minutes after locking our apartment front door we were out and about in Lyme's town centre and only a 5 minute saunter from the Lyme sea front.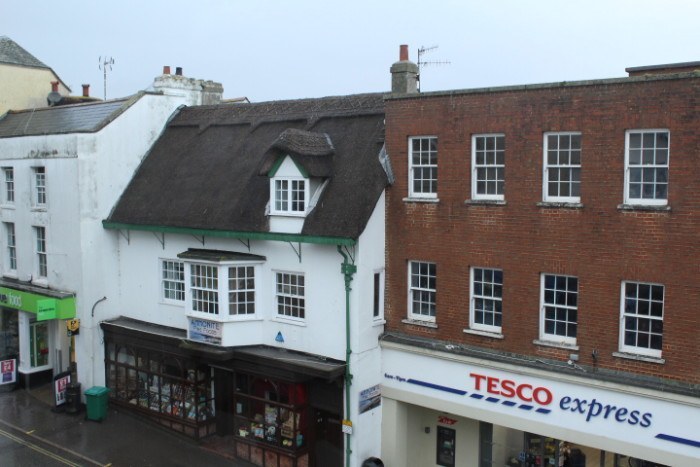 There was a Tesco across the road for any supplies, along with a bus stop, Post Office and Costa (ashamedly, my brain only starts with a coffee shot).
The car park was right opposite the apartment and came with a parking permit for the duration of our 1-week stay.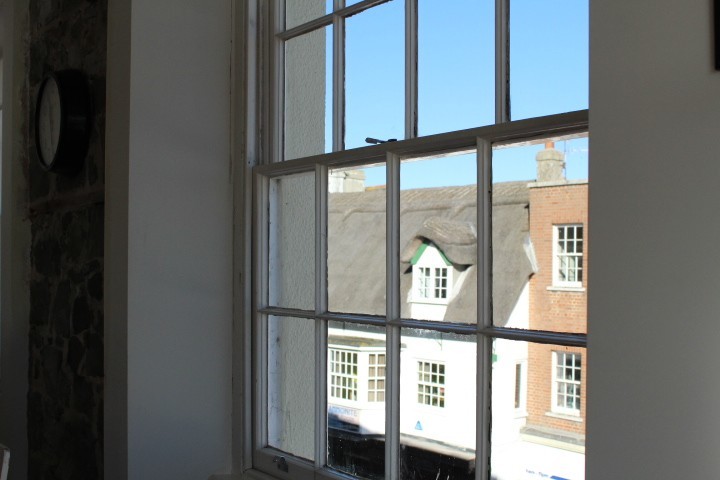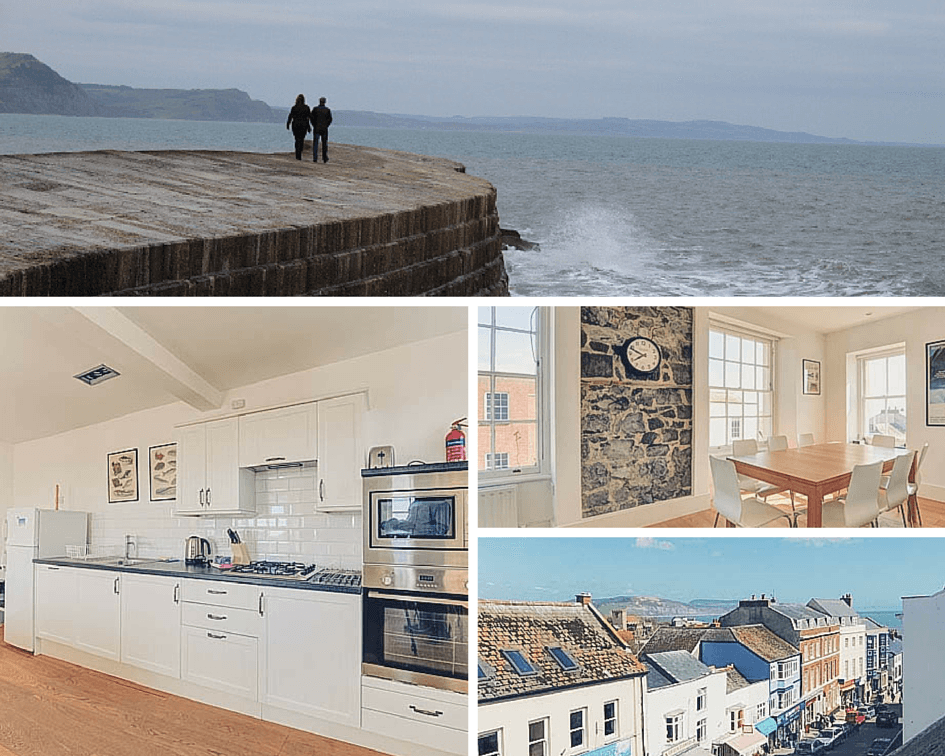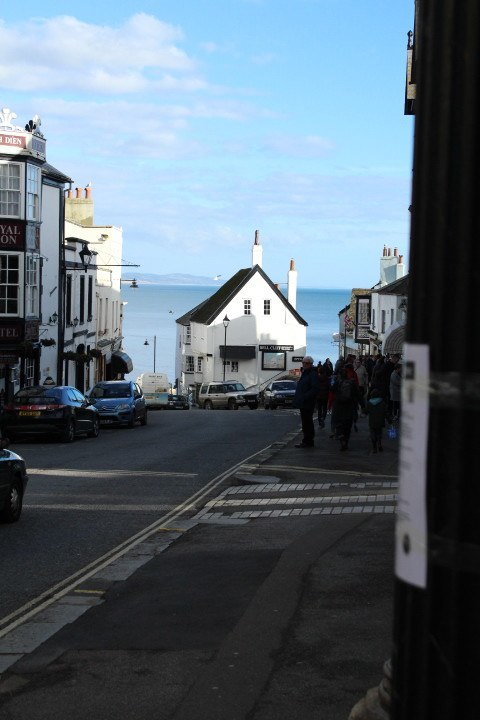 On an evening, we sat at the large dining table playing cards or watching the comings and goings of Lyme as it settled down for the night.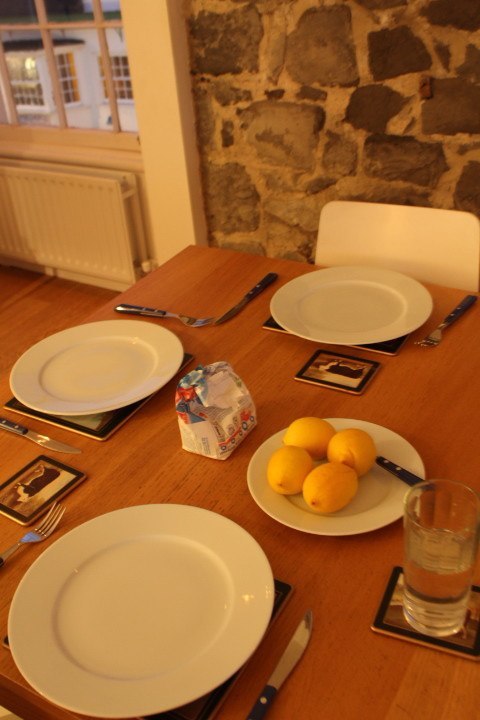 The only downside was the morning.
Because the apartment is in central Lyme Regis, the wake-up call comes in the form of reversing Tesco lorries and off-loading vans – which was especially loud in the main bedroom because it is at the front of the building.
Granny and small child didn't hear a thing from their rooms, however. Which meant I was the only Tyrannosaurus Rex in the building on a morning.
Snarl.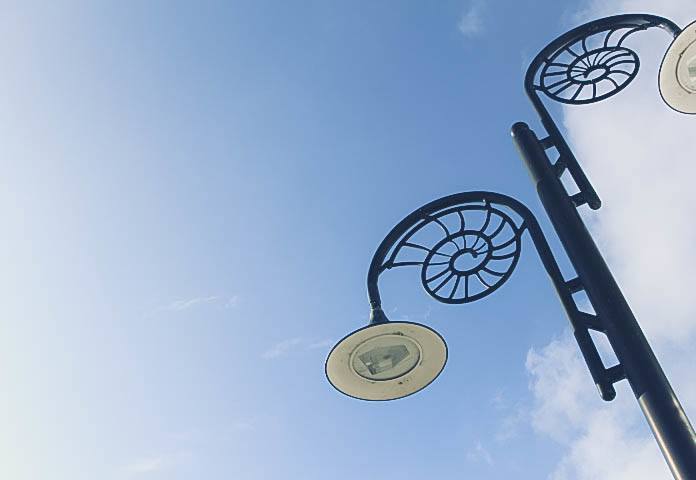 The details
Sleeps: 26 Broad Street sleeps 6 and has 3 spacious bedrooms; you never feel on top of one another.
Cost: We stayed at 26 Broad Street for 7 nights during February half-term. The total cost for the week (plus booking fee) was £401 – saving £125 after some silly sausage cancelled.
Arrival: We picked up the keys from Lyme Bay Holidays HQ just after 3pm. It was effortless for me because I know the area. But make sure you've a sat nav and are prepared for narrow streets leading to the apartment.
Other adult stuff: Bed linen is provided, as are plates, saucepans, etc, etc. The only thing not provided are towels. But I think you can hire them from Lyme Bay Holidays. Dogs are not allowed. Or cats, I'm guessing. And yes, short breaks – like weekend escapes – are catered for. Sweet.
Hurry, my friend! If you LOVE this post please hit one of the social buttons above and share it with your crew. It could be exactly the sort of apartment they're looking for! Thank you—you're epic (but you don't need me to tell you that)!
Comments