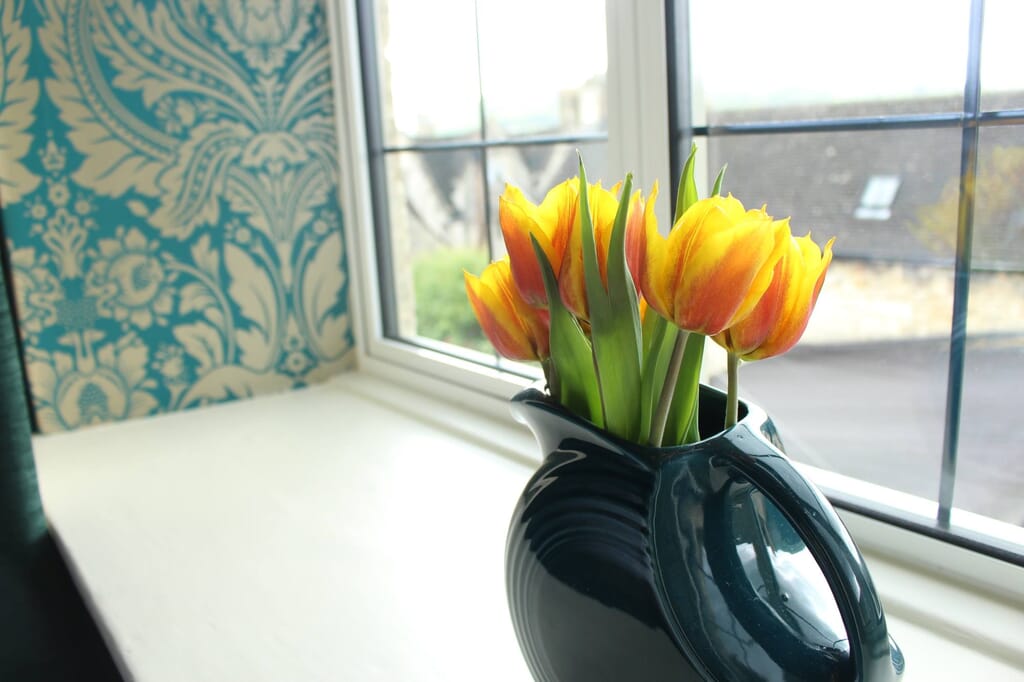 St Michael's B&B proves we shouldn't scoff at little packages. For more often than not, they contain the biggest roars of them all.
St Michael's B&B and Restaurant looks mouse-like. Set back from the road, a gentle slope to its gait, as modest as any stone building on Painwick's slender streets, it's easy to dismiss this B&B as just another Cotswolds cottage.
There's no drama to its exterior. No fanfare on first glance. Truly, you'd be forgiven for walking past it unblinking, unthinking, unstopping, just as I did many times on my way to the local village shop.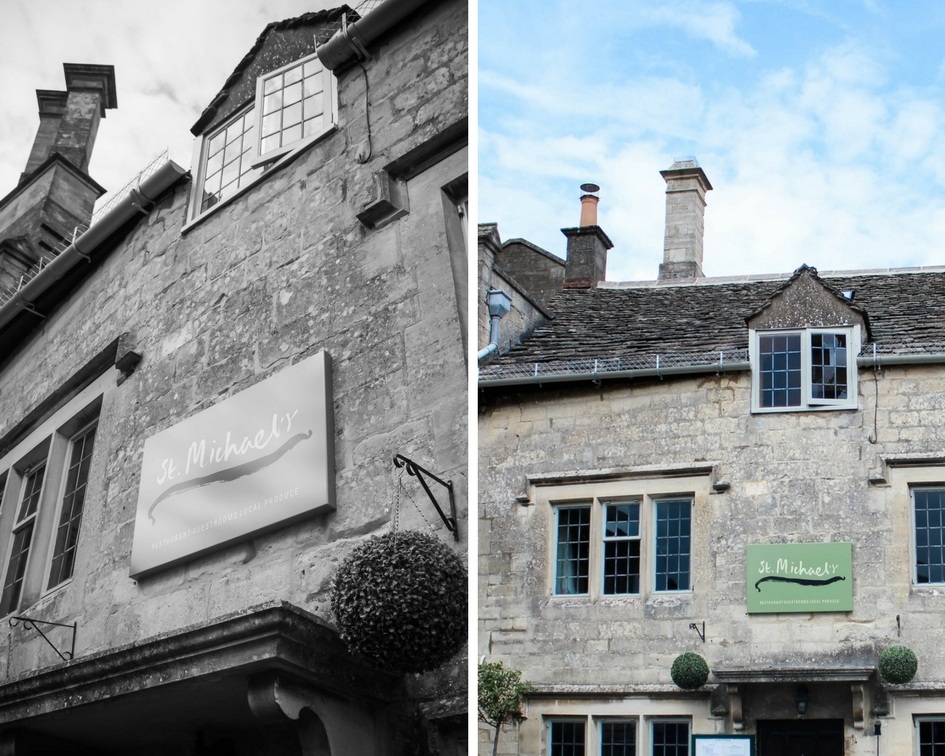 However, what was once a simple, albeit delightful, village bistro has emerged recently from under its dustsheets as a bistro-come-boutique-B&B. Nothing remarkable about that, you might say. But here's the thing: the 'bed' part of this B&B has been renovated by its owners, Magda and Matt, in such an innovative way and with such exceptional creative flair that it'll leave other B&Bs kicking their heels with embarrassment.
In fact, so good is the transformation of this former family home that St Michael's almost redefines the entire B&B genre, leaving you in no doubt that the smallest mouse can be mighty.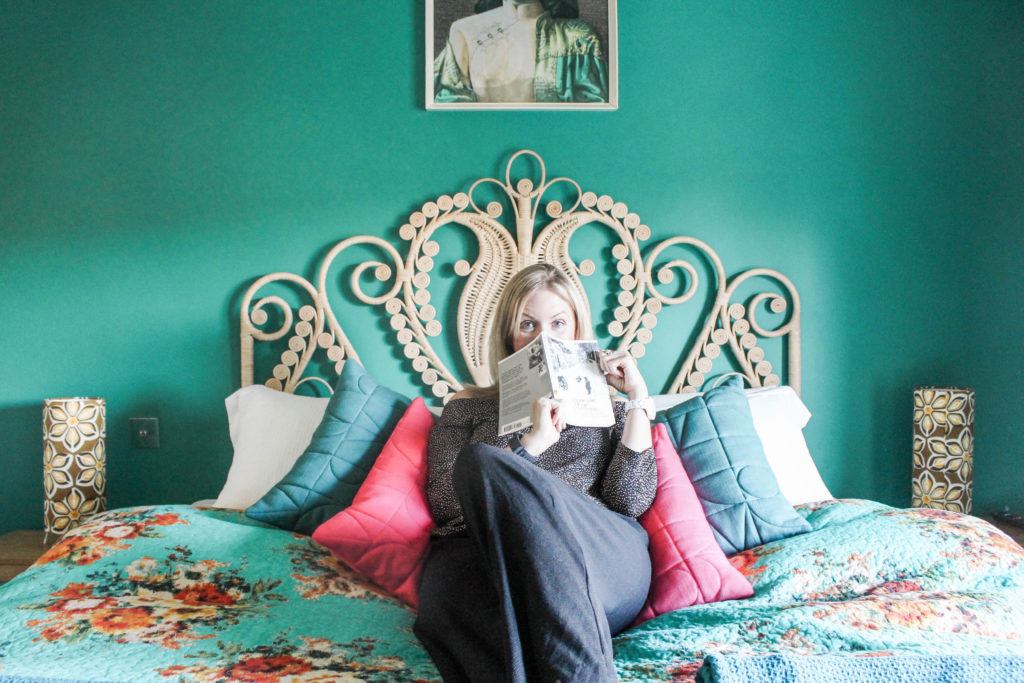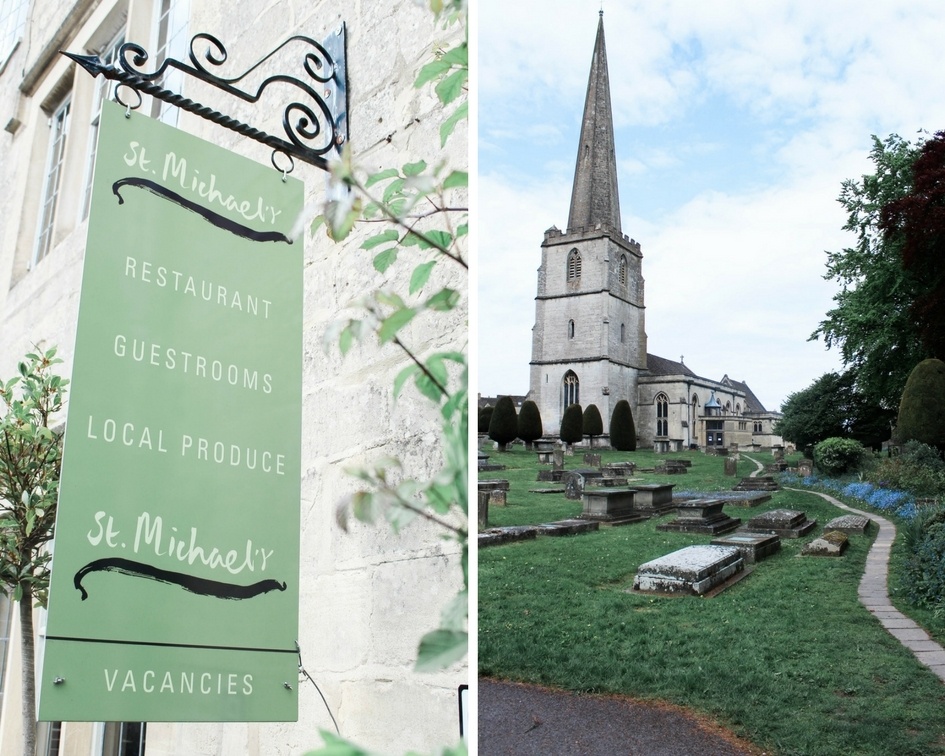 THE VIDEO:
---
THE ROOMS
Most smart B&Bs go to some effort to individualise their offering. Bland isn't going to win you more customers, after all. But St Michael's has gone beyond simply adding a different splash of Farrow and Ball or duvet set to each of its 5 guest rooms.
Instead, every one of the rooms – 3 doubles and 2 suites – has been meticulously planned by the colourful lady of the house, Magda, then executed by her with unadulterated joy and talent, precision and detail. The result is her interior Magnum Opuses, so to speak; they ooze character and swagger and make it hard to decide which one you want to sleep in the most.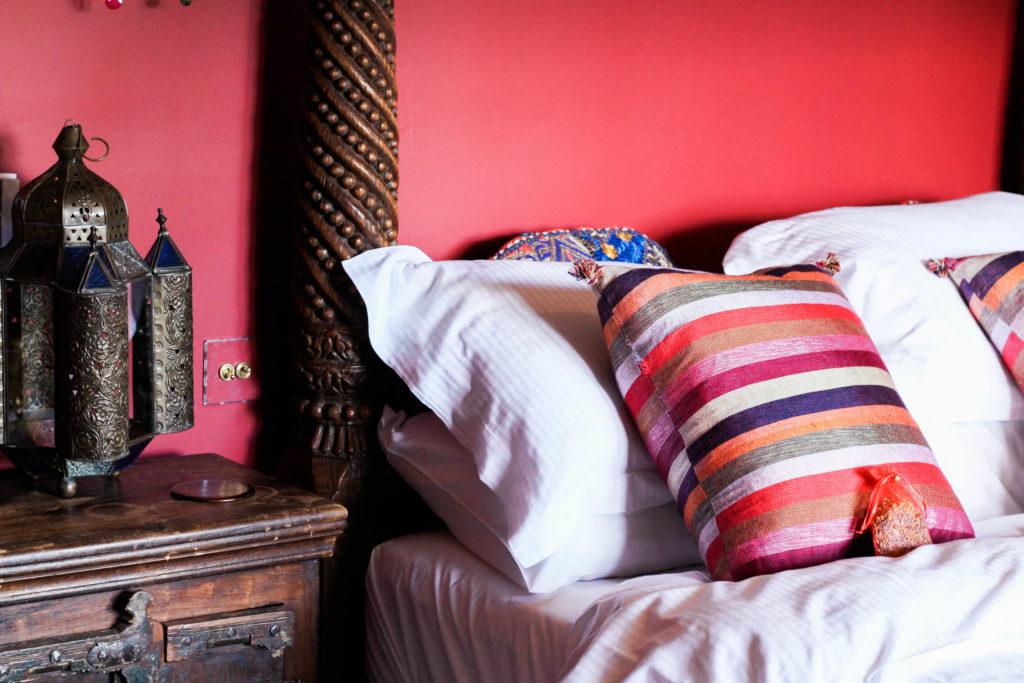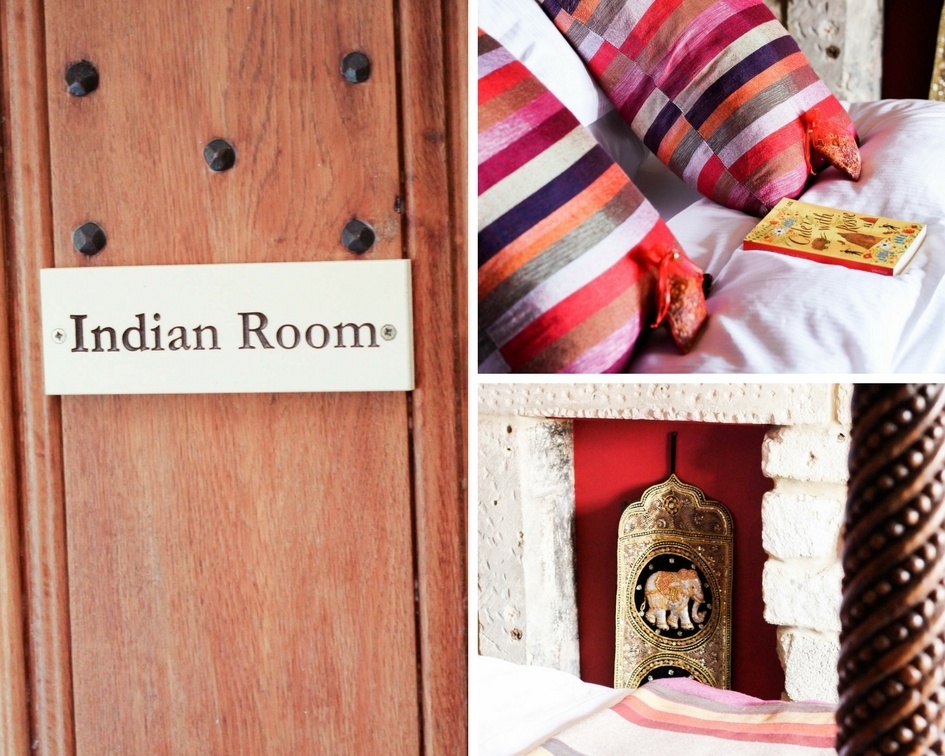 The Indian Room with its cherry-red walls, carved rosewood Maharani 4-poster double bed, holy Vishnu statue, golden-glazed hand basin and rainforest shower wet room.
The Rococo Room with its gilded wallpaper, French Baroque mahogany bed, thick silk, velvet and brocade drapes, handmade mattress and Cotswold rooftop views.
The Art Deco Room – the smallest of the five rooms – with its turquoise walls, 1920s French enamelled bed, Parisian chrome tea set, churchyard views and under-floor heating.
The Bohemian Suite – with its ochre walls, Moroccan-style filigree lanterns, Arabian lounge, double bed with a carved mango wood headboard, boho window seat and en-suite roll-top bath.
And finally, The Retro Suite – your invitation to drop out of the 21st century for a night – and our room for the weekend we stayed.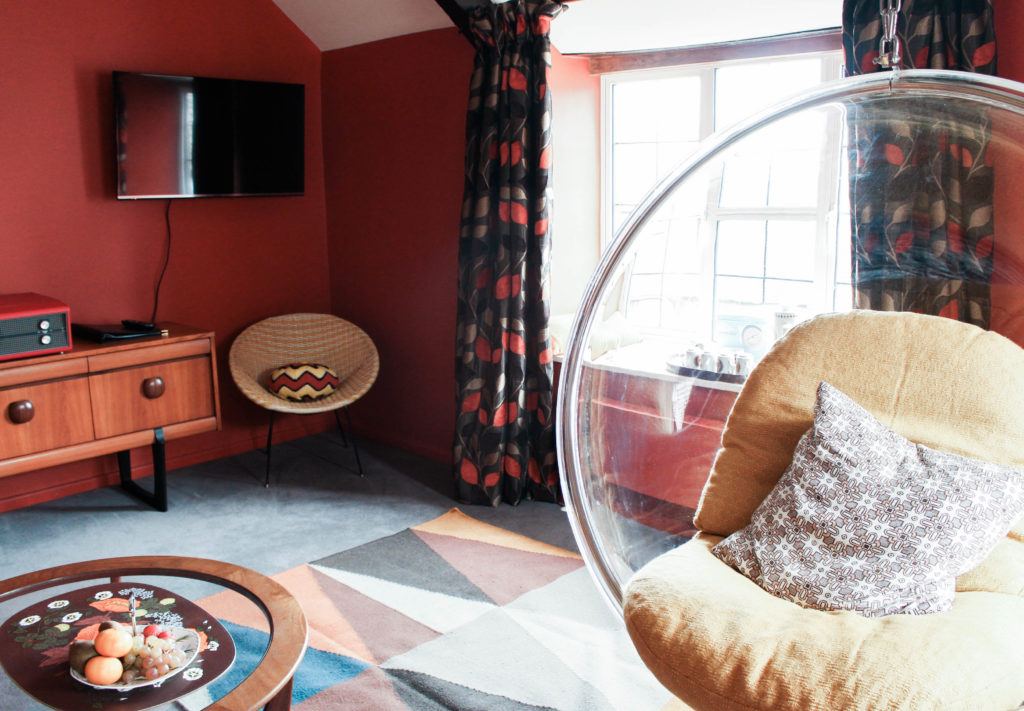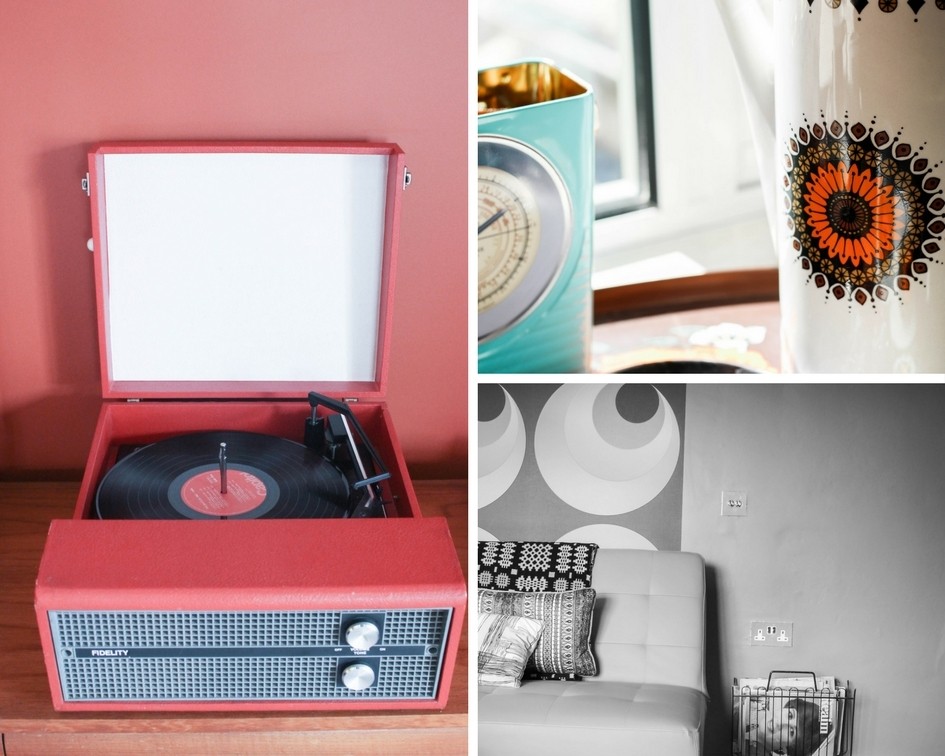 Fiery orange walls, psychedelic prints, a hot red leather sofa bed, a vintage turntable with original period LPs, and swinging nonchalantly in the corner, as if it'd just left the set of The Jetsons: a Perspex bubble chair.
Follow through to the master bedroom and the sixties-inspired surprises continue. The burning orange of the lounge you've just left cools to a soothing turquoise blue. The print of Tretchikoff's The Green Lady regards you evenly. Whilst the large double bed calls to you with colourful fat pillows and a thick kitsch throw.
The Cider with Rosie book on each bed is a gentle reminder that despite the Shoreditch panache inside, outside it is ALL Cotswolds.
The en-suite wet room is a different experience yet again: slick black walls with tangerine accessories give it an undeniably kinky retro vibe. The effect of all three? Far out, man.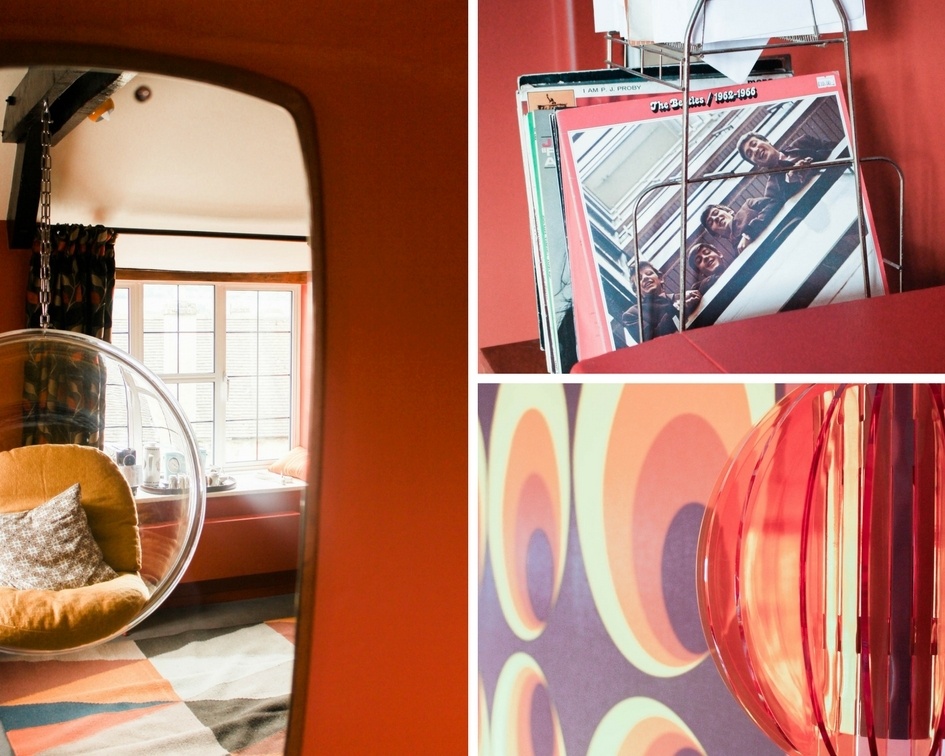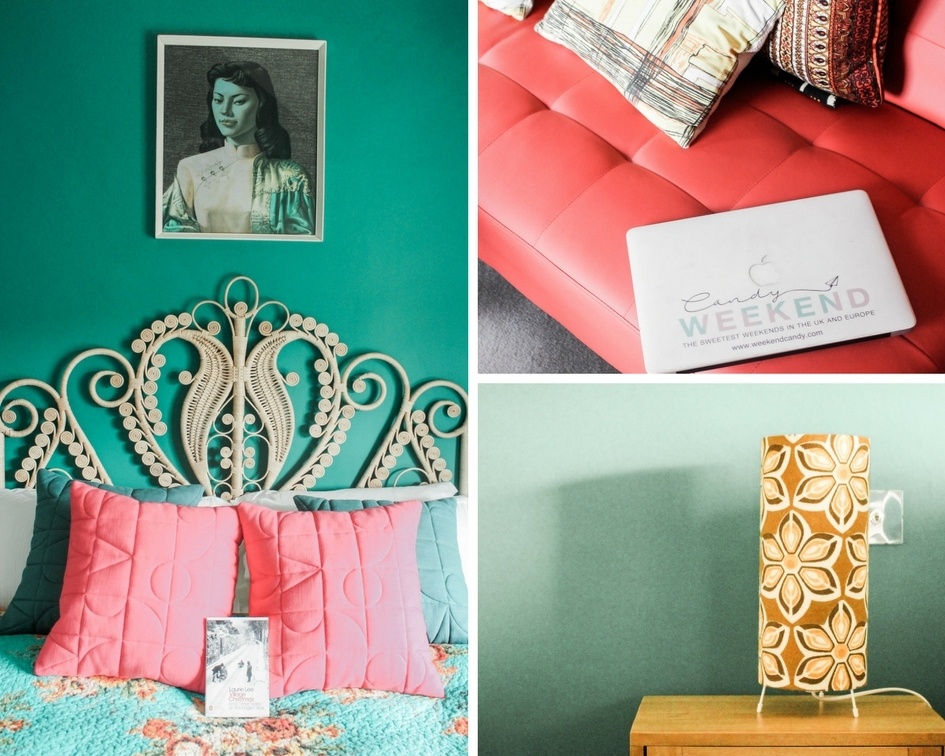 ---
THE FOOD
On top of the genius of the rooms, comes the added bonus of an exceptional restaurant, bistro and farm shop.
The former is the domain of talented chef – owner Matt – who cooks up sparkling seasonal menus replete with local produce and rich in provenance in the restaurant downstairs. Expect exposed wooden beams, undressed Cotswold stone, a crackling log-burner and an unpretentious, restful ambience.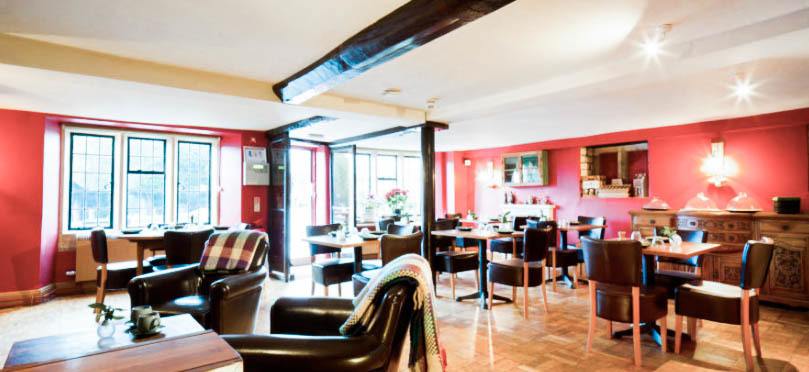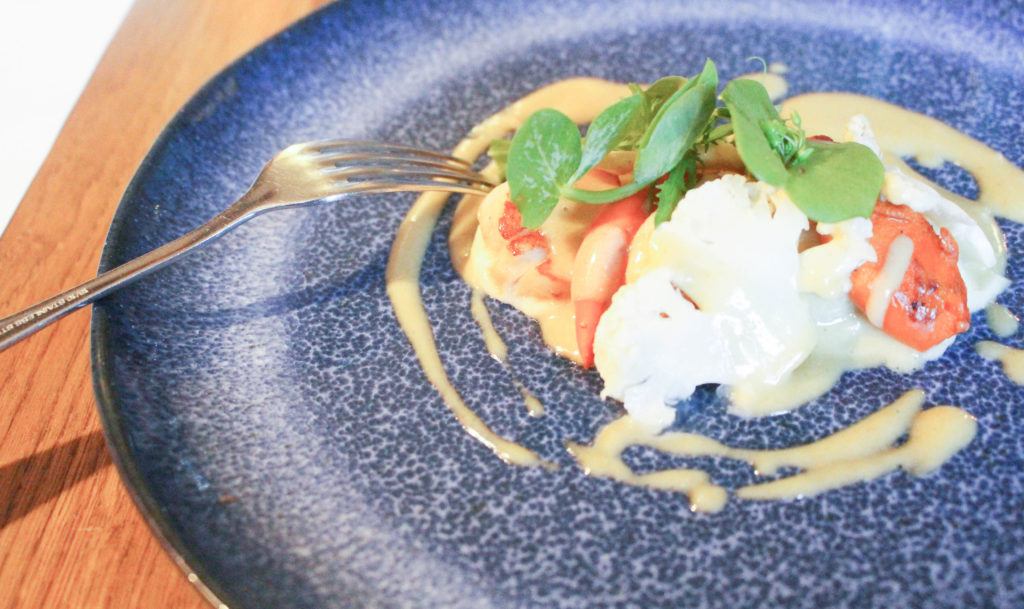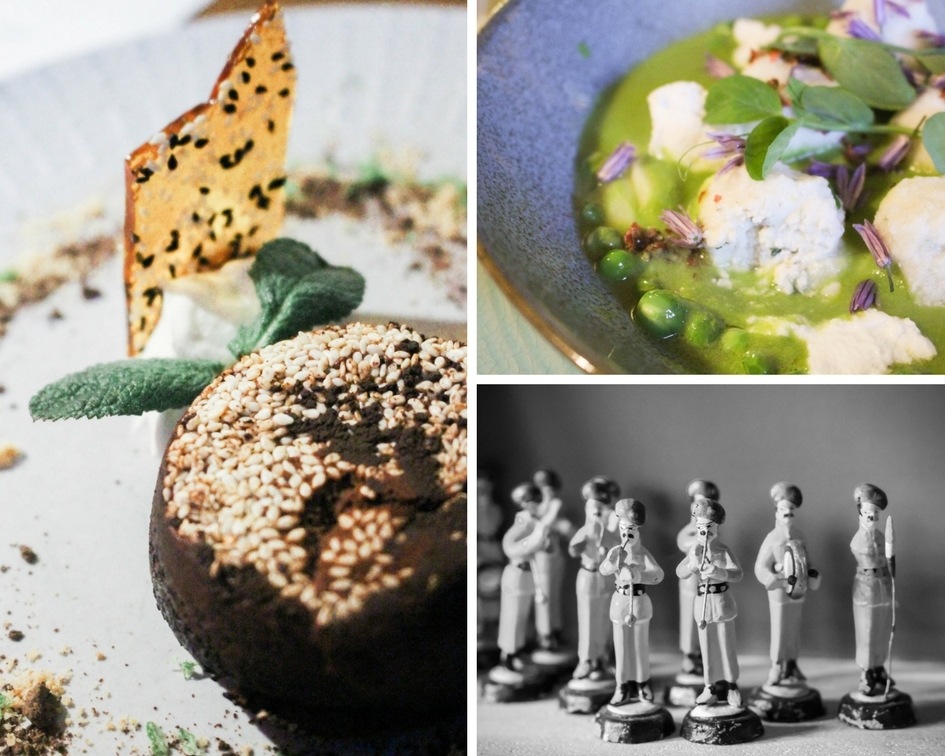 On the Saturday night we took our place in the modest restaurant for St Michael's 5-course set menu (£49.50pp).
This 5-stage feast is served in St Michael's on a Friday and Saturday night (booking is advised to avoid disappointment). Mid-week the restaurant plates up delicious lunches, afternoon teas and brunches.
If 5 courses sounds a lot, fear not.
Matt has created the menu as a gastronomic cascade – each dish builds on the previous one, both in terms of visual presentation (if there were awards for colour, St Michael's would win hands-down) and flavours. So you leave the table, enriched rather than engorged.
Although each dish was challenging for a teen – my daughter came with me and bravely tried things she'd never heard of – for the discerning grown-up, with a penchant for unfussy fine dining, the set menu works wonders.
Just under £50 gets you: beetroot consommé, baby vegetables and dill, with horseradish cream (this purple-red 'soup' is a refreshing kick-start to the meal). Seared Cornish scallops with cauliflower purée and cumin-spiced fish veloute (the cauliflower purée is one of the nicest to have ever crossed my tastebuds). Followed by steeped oriental chicken salad with green chilli and coriander jelly (yet another dish zinging with freshness, flavours and health).
The meaty main for carnivores was steamed lamb shank with star anise and black olive, wrapped in lettuce. Breaded sweetbread. Pan fried lamb cannon. Jersey royal and olive oil puree, fresh peas, broad beans and asparagus. Vegetarians are well-catered for, too and if you'd prefer gluten-free, all you have to do is ask.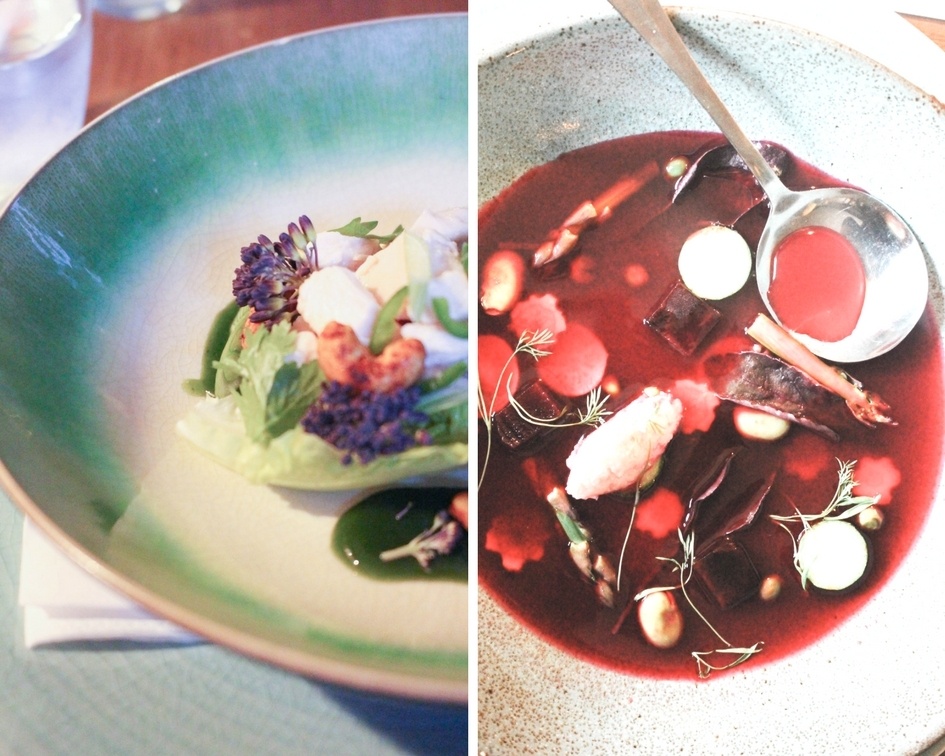 Breakfast the next morning was, once again, a cut-above traditional B&B wares. Matt's Mediterranean-style vine tomatoes on his Full English gave my tastebuds goosebumps, whilst his Scotch Pancakes with cinnamon and syrup put life into perspective suddenly.
"Never again will I ever settle for a mediocre breakfast," my soul screamed after one mouthful.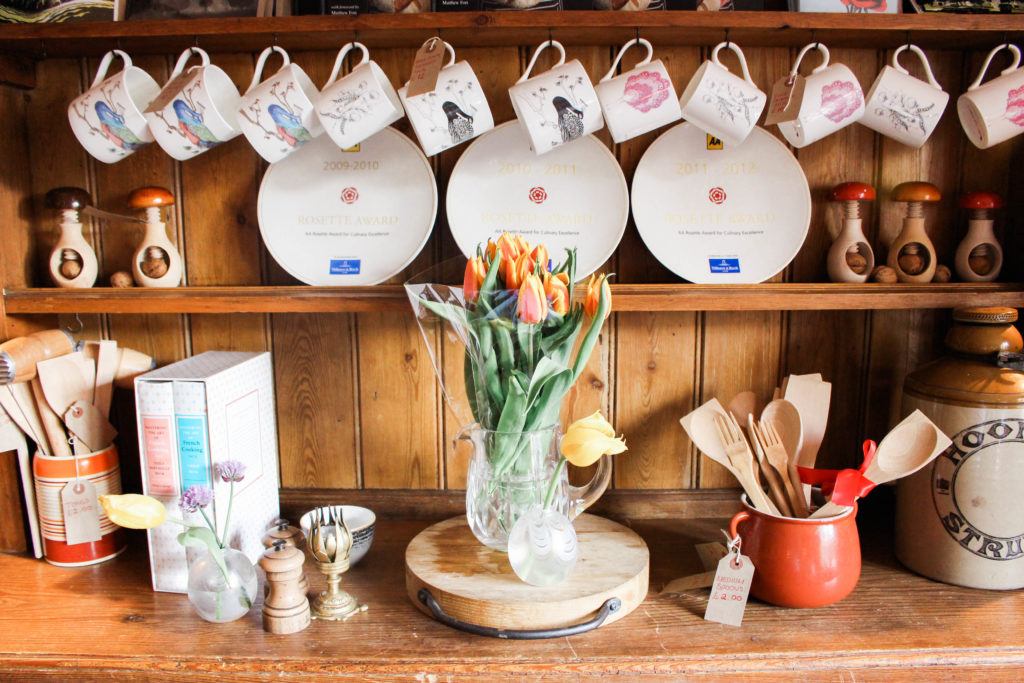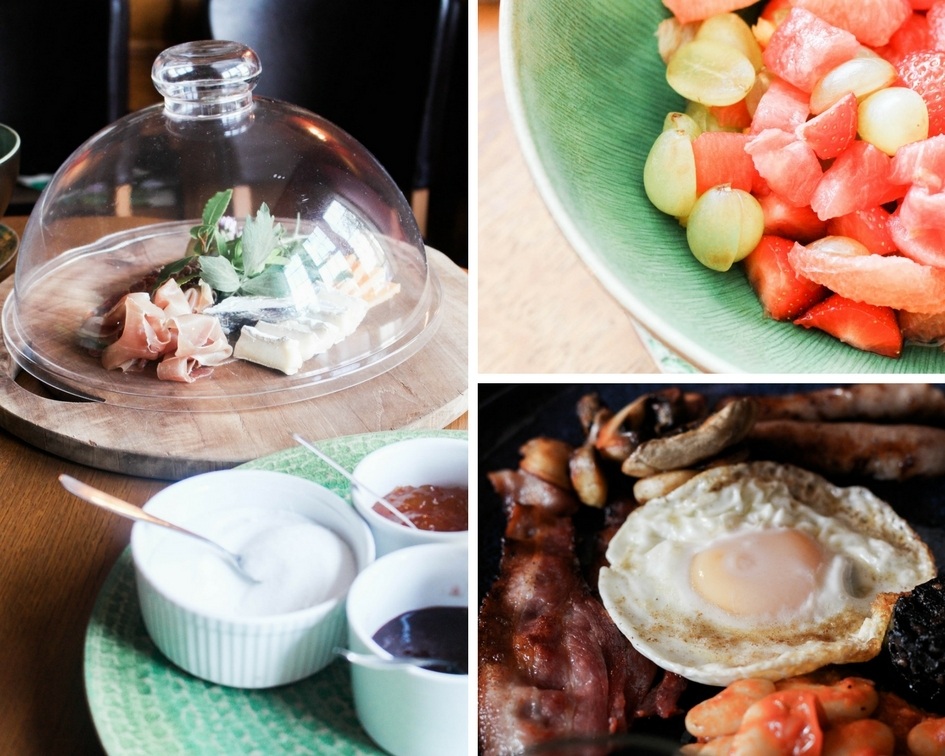 ---
THE VERDICT
To sum St Michael's up in one word it would be: brilliant. This place totally took me by surprise. I would've never had gone had I not have been invited, so quick I was to dismiss it on first appearance.
But once the door opened, once we'd met Magda and Matt, once we'd heard their story, seen their creation, tried their hospitality, and slept in a room that beats so many others we've experienced, we were enraptured.
Magda and Matt have taken the idea of a B&B, pulled at it like Play-Doh, then reshaped it into something new and exciting. Like children making a den, they've built a place to satisfy themselves and whilst doing so have fashioned something magical for the likes of us.
They've stuffed vision, passion, talent, and creativity under one neat little Cotswolds' roof. And by doing so have created a B&B that doesn't squeak. It ROARS.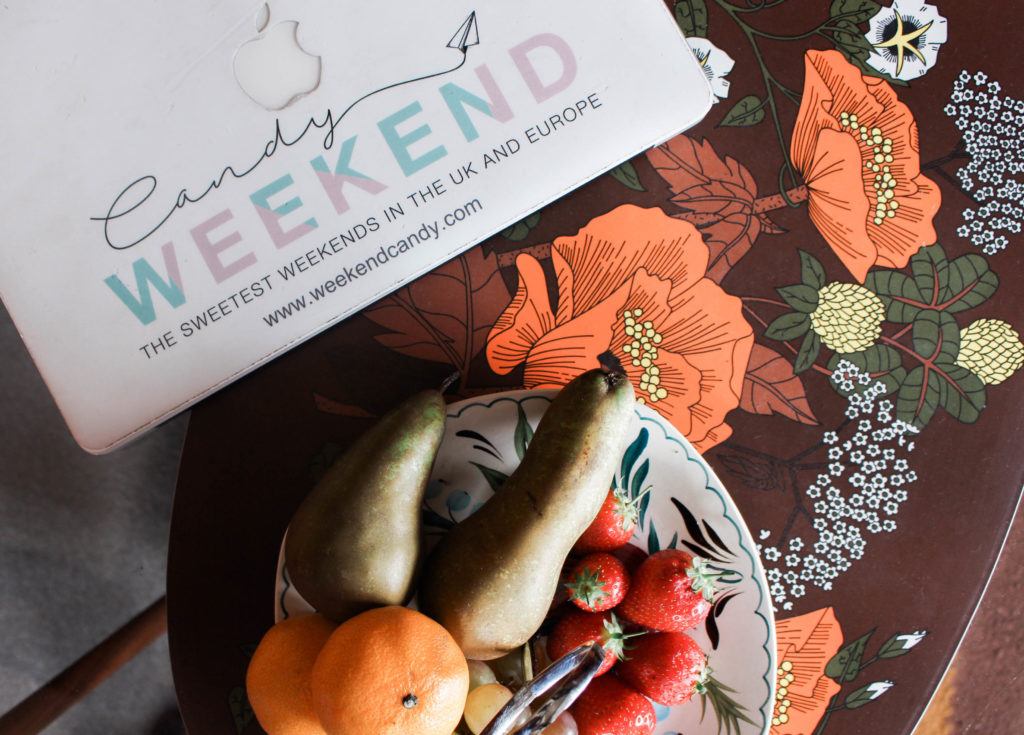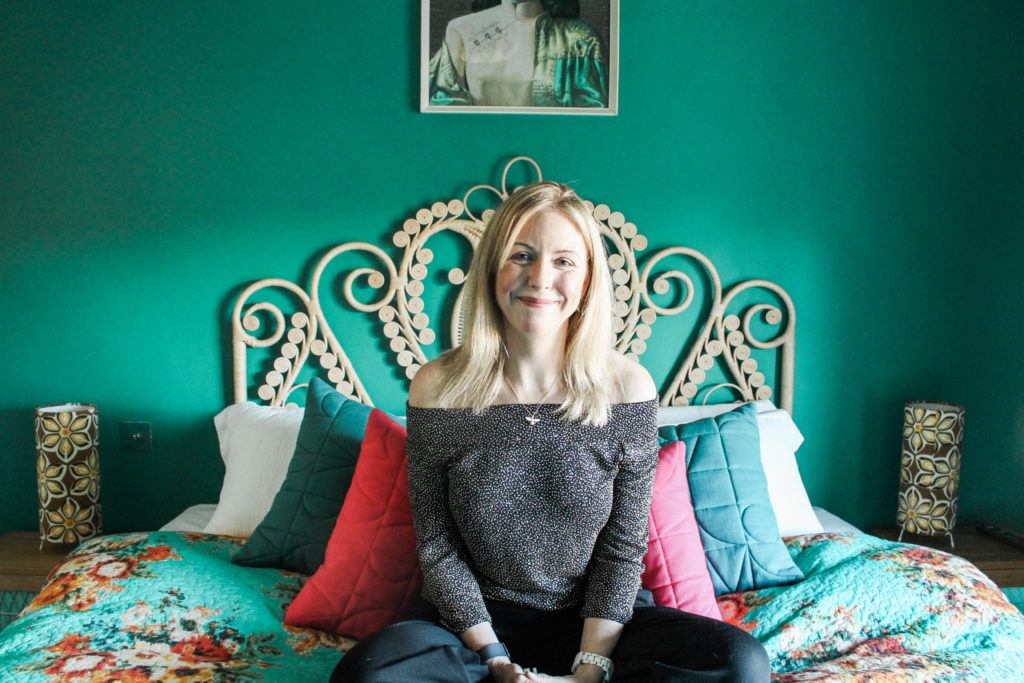 THE SWEET DETAILS
The B&B: St Michael's, Painswick, Gloucestershire.
The Cost: Rooms start from £150 per night. My suite – The Retro Suite – costs £300 per night. 
Disclaimer: I was the guest of Magda and Matt at St. Michael's for the weekend. I'd like to thank them both for sponsoring this post and for their warmth, kindness and hospitality. They have created a unique place to stay that deserves all the success it gets.