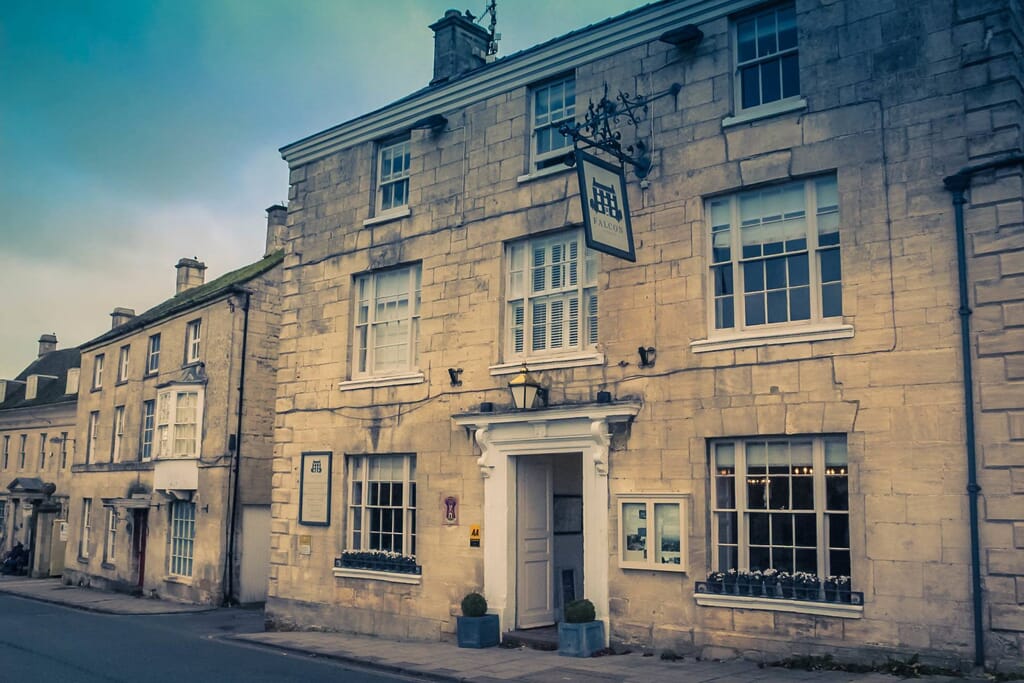 The night is boiling with fury as I arrive at the Falcon Hotel in Painswick. Storm Barney is ripping up everything in its path; chewing trees, gardens, and rivers like a fabled giant hell bent on revenge.
At one point, I doubt whether I'll actually make it to the hotel. I only live a couple of miles away from the Falcon, but the drive takes me under perilous-looking birches and oaks, their branches writhing like Medusa's hair. And I'm convinced one of them is about to crush my car into a mini disaster with spindly tree fingers.
But it doesn't and I get there in one piece. My hair, on the other hand, arrives in bits having being blown into a thousand knots as I wheel my case across the hotel's car park. It's an inauspicious start to my stay at the family-owned Cotswold hotel and I can't help but feel anxious about what the next 24 hours hold.
Fortunately, my nerves are ill-founded. What follows is a very relaxing meal and a very deep sleep that turns an 85mph tempest into a breeze.
The Hotel
Dating back to 1554, The Falcon Hotel, Painswick, is hard to miss. This 3-storey building stands rigid with pride on New Street, the main road in Painswick, looking out over the town's famous churchyard like a protective neighbour; it's cotton-white entrance gleaming with a freshly-polished smile.
Like most of Painswick, the Falcon is hued from the same Cotswold stone that makes this historic wool town shine butterscotch in the summer. Elegant in the sun, yes, but über-tough in the winter; that's the beauty of Cotswold stone. It's thick, which is why Storm Barney didn't stand a chance that night.
The Falcon's honey-coloured shell houses an effortlessly classy interior. In fact, the owners of The Falcon Hotel have pitched the interior design just right.
Before they took over, dark wood ran the length and breadth of the Falcon's rooms, becoming heavy stone floors and rich floral carpets. In honesty, it was hard to tell where the pub ended and the chairs and tables begun.
These days the Falcon breathes with renewed vigour: the bar and restaurant design is on-point for both Cotswold traditionalists and townie hipsters.
For the former, wooden floors, stone fireplaces, a cheery welcome and real ales are still present, which means popping in for a pickled egg and a pint after work is definitely not out of the question.
For the latter, there are eco-friendly shades, floral wallpaper, lux fabrics, barista coffees and trendy accessories – including Hendricks Gin bottles as tables markers and an eclectic collection of 'F's on one of the walls. The 'f-ing wall', as it's called.
In essence, the whole of downstairs – the two sizeable bars and dining area – is garden-fresh.
When night falls, the Falcon's cool interior turns thick with warmth as candles flicker seductively on tables and a fire dances in the grate. Cosy. Homely. Welcoming. Like being snuggled inside the pages of Cotswold Life magazine – only better.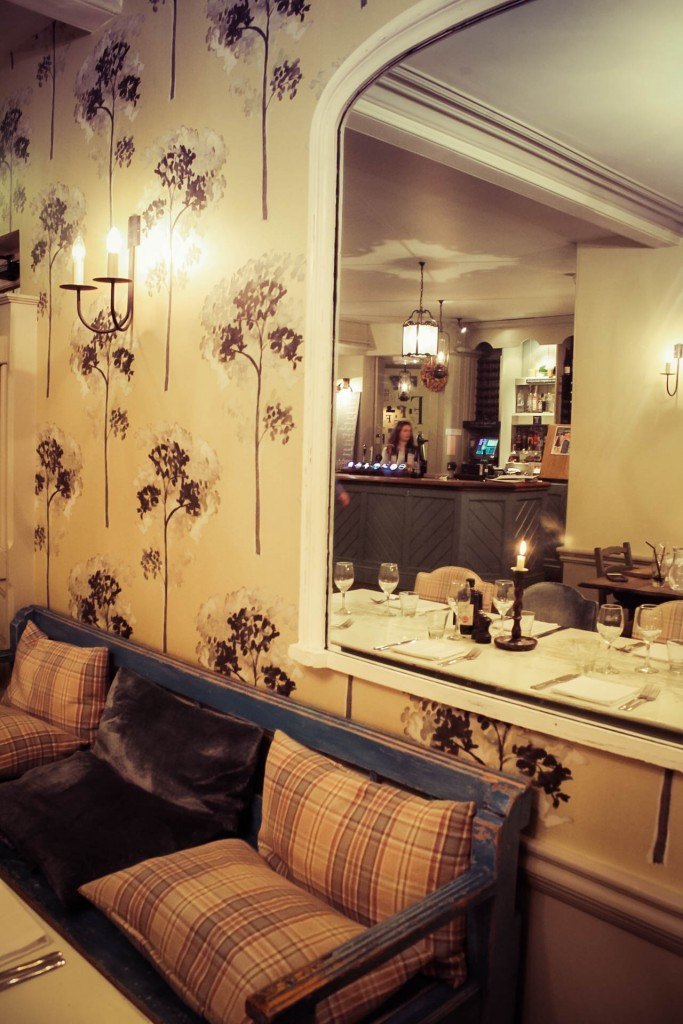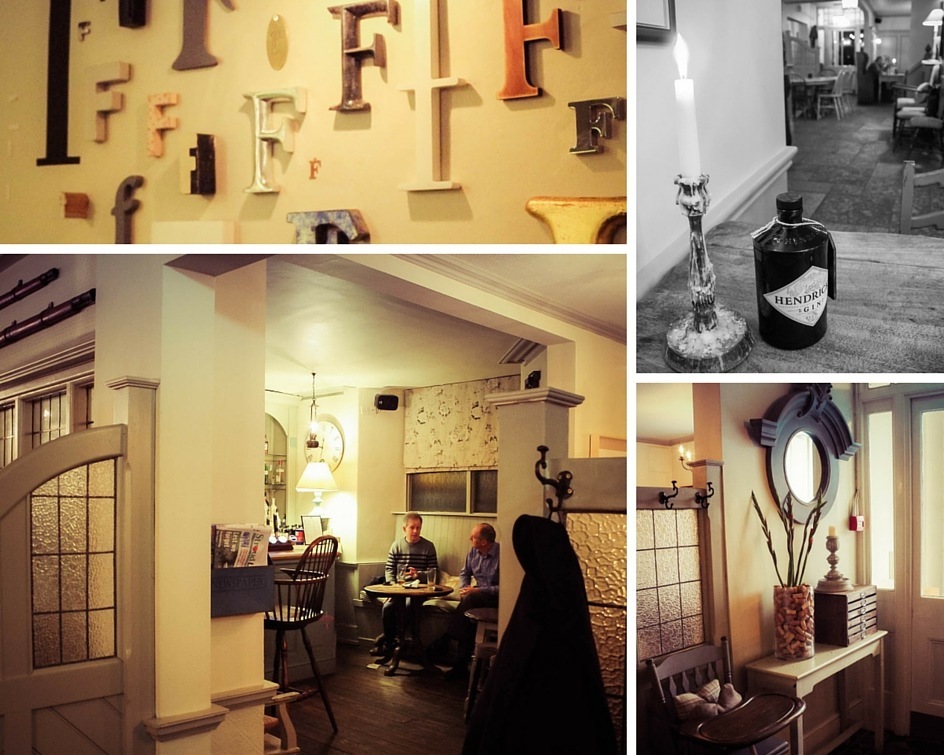 The Room
The Falcon Hotel, Painswick, has 11 rooms, each one styled in its own unique way. My room, number 7, is a large double at the front of the hotel.
Out of the sash window, I can see Painswick's St Mary's Church staring back at me; she looks lonely in the dark, 99 yew tree silhouettes looking up at her, like ghostly fawners.
To the right of the window, the Falcon's sign is swinging wildly in the wind; black hinges using all their might to keep 'The Falcon' from taking off – squeaking under the strain of doing so.
Despite the rhythmic creaks, which I worry may keep me awake, the room has the same settled calm as downstairs, partly because of its restful design.
Vintage white chandeliers throw a gentle light onto the blushed pink walls, revealing the room's historical assets: elegant coving and cornicing, two arched alcoves, and a pencil-grey stone fireplace.
It's obvious The Falcon is proud of its position in the community and the views over the churchyard that come with being at the heart of a small town.
The inviting double bed is perfectly positioned for the sun to wake you in the morning as it streams through the sash windows. Whilst blooming at the foot of the bed is a large plum sofa. (I'm not sure which to fall into first – bed or sofa – so I try both and my body almost folds over itself in the ensuing softness.)
There's also a farmhouse-style bistro table and two chairs to sit at and watch Painswick life unfold – I smirk when I lay eyes on the set of binoculars left for viewing purposes; is there really that much to see in Painswick? Maybe there is and I should open my eyes more.
The bathroom is bright and white, with lux accessories (supplied by The White Company) velvety towels, and plenty of space to unfurl a large make-up bag (it happens when you get to 40).
Although I would've loved a roll-top bath to perfect the scene, it was everything I needed to wash off a night of thunder and lightning.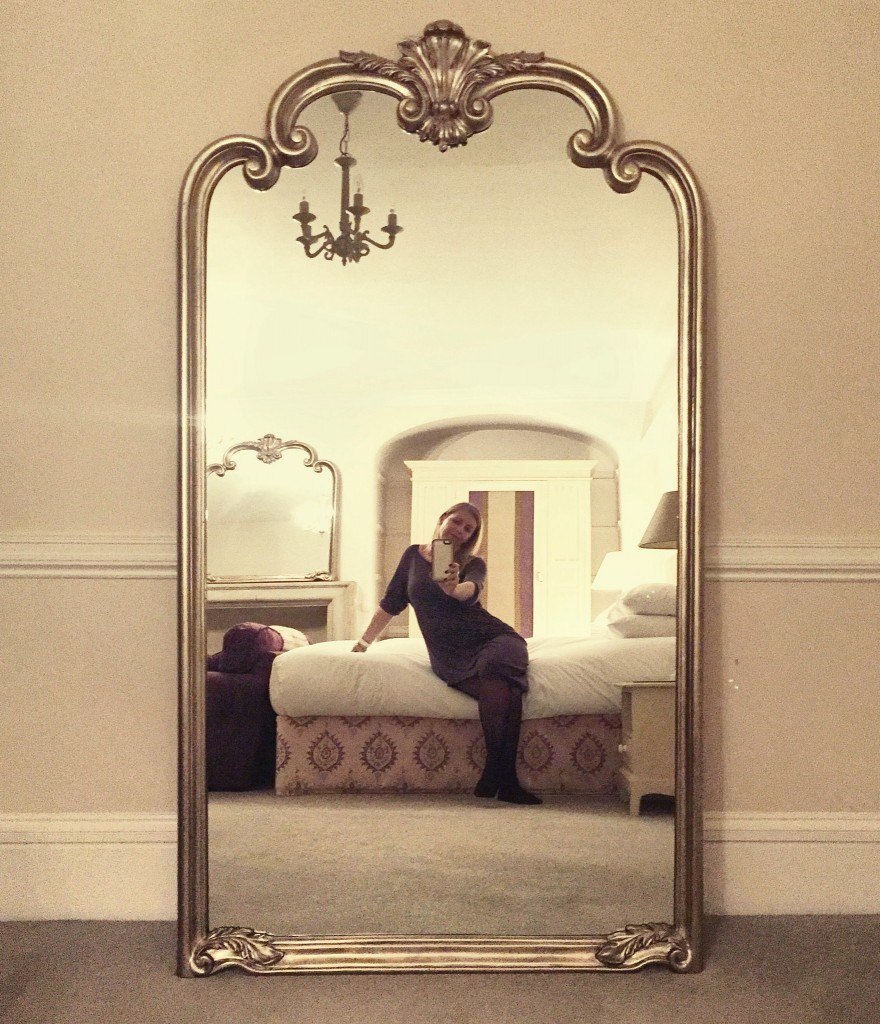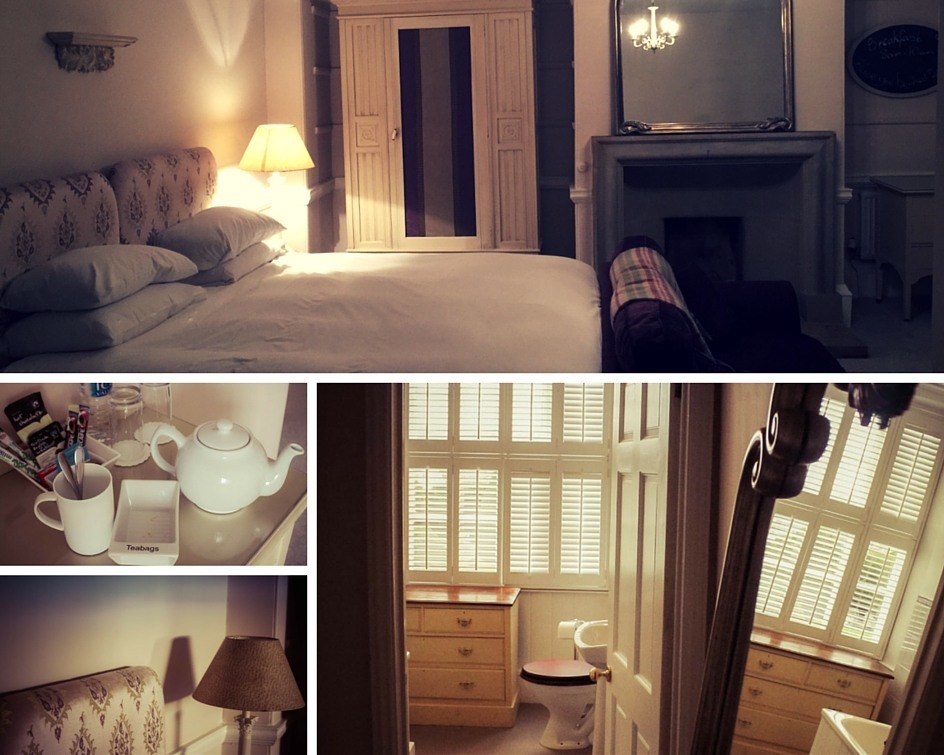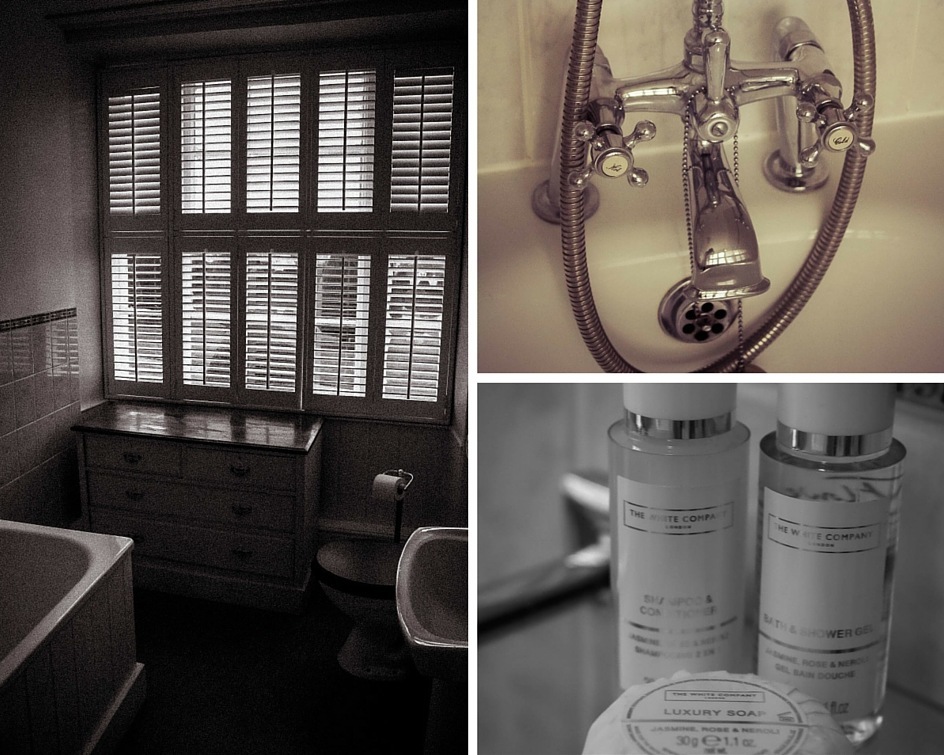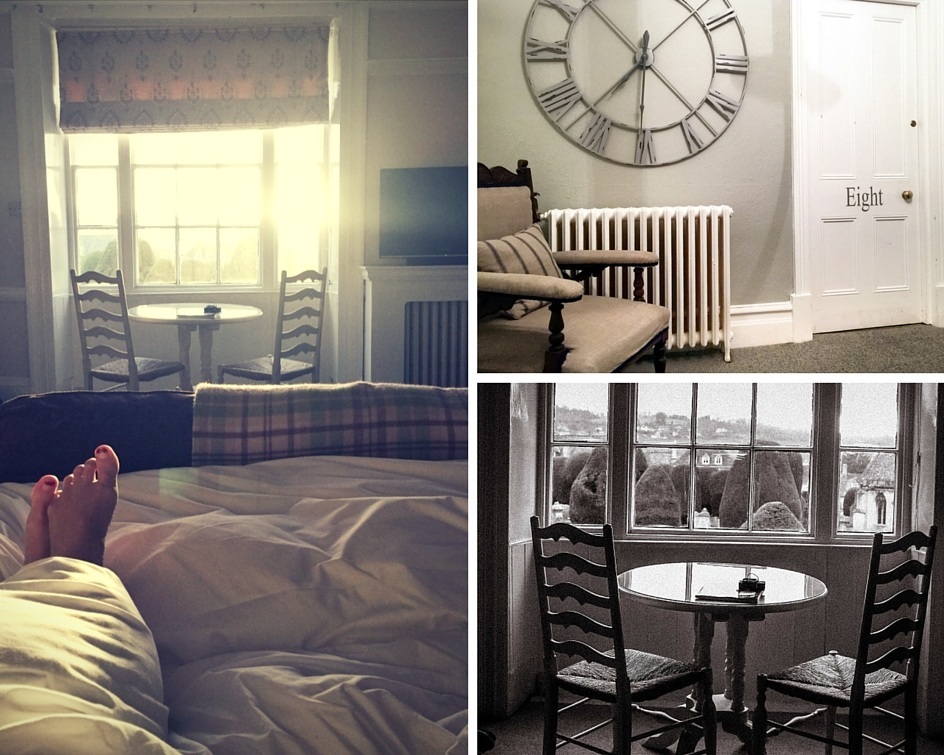 The Dinner
I'm no stranger to the Falcon's food, having eaten here with granny, granddad and my daughter. So I know it's good. I also know it can get booked up fast.
Luckily my table's secure for 7:30 and I head down after trying to make myself presentable. The printed menu and chalkboard specials are mouth-watering, offering Great British favourites with a culinary Falcon twist: lamb chop with an apple and white pudding tart; a trio of sausages with red onion gravy; pea and broad bean risotto; pork pie wedges with mustard.
The cockles take my fancy for starters – I've never seen cockles on a starters menu before – and, for some reason, I follow fish with fish: grilled whole trout stuffed with almond and orange, crushed new potatoes and samphire.
Service is swift, the young waiting staff friendly and helpful, and the food is delicious. The pudding, which I am unable to resist, does something to my synapses that a pudding hasn't done before.
It is no harmless vanilla and clotted cream panna cotta. It is the work of a she-devil. My eyes fill with stars, my mind zings with sweetness, and my inner-child kicks and screams because it wants to lick the plate until it's see-through.
Instead, I gather my faculties and head to bed.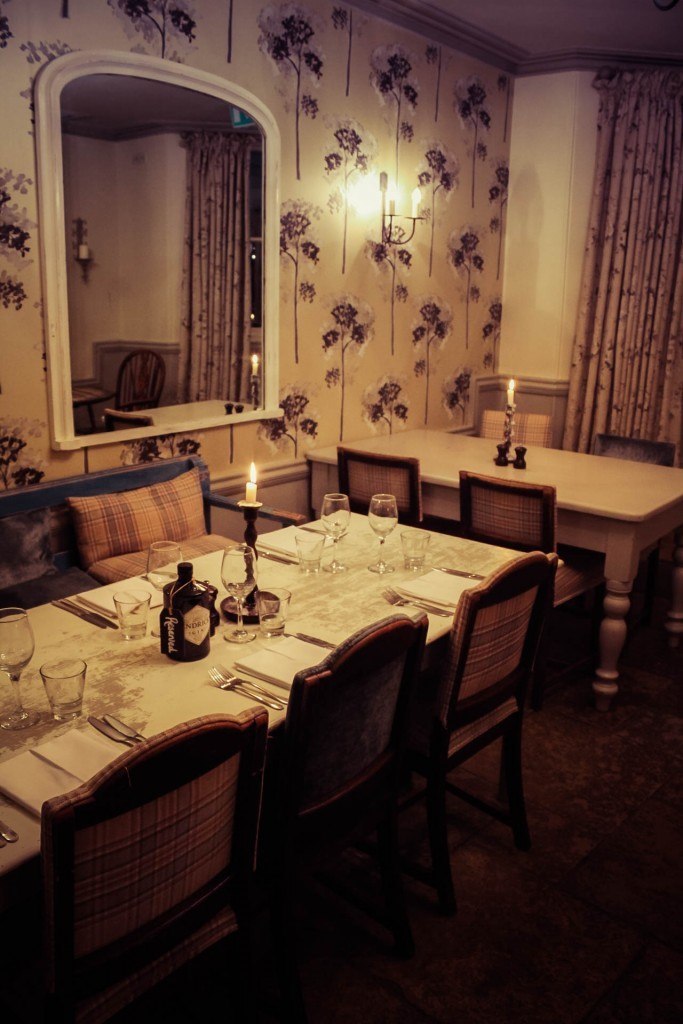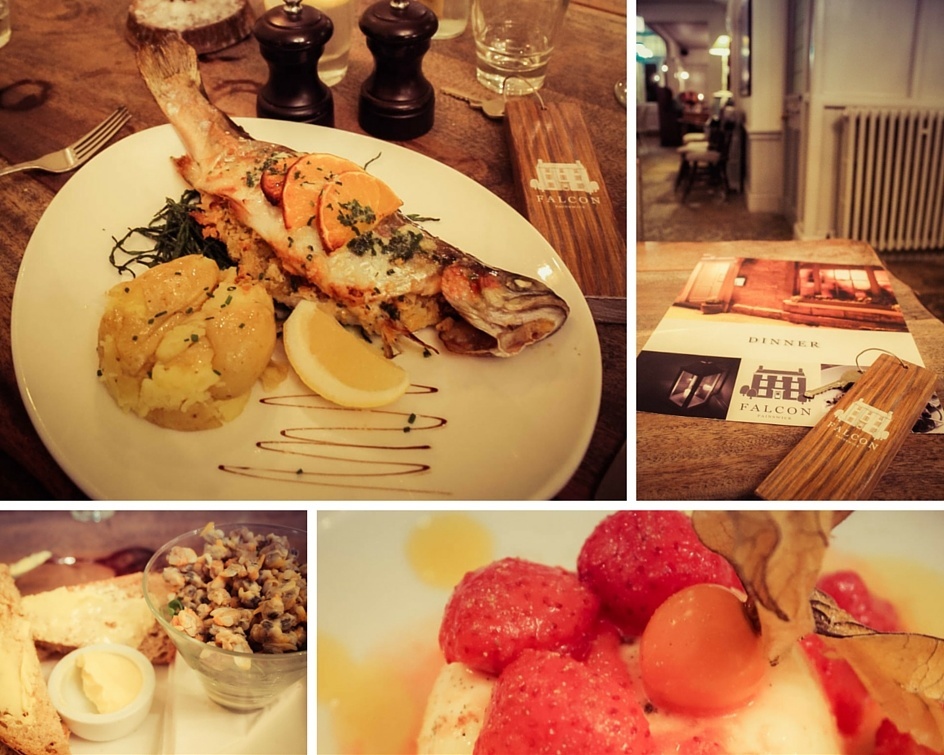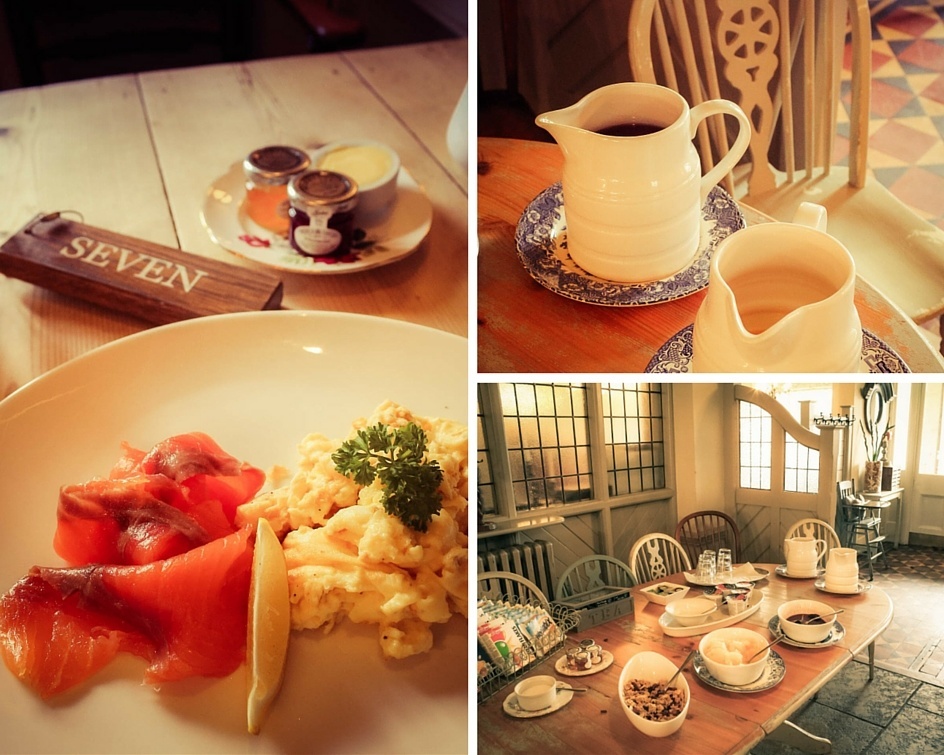 The verdict
When I wake the next morning, I can see blue. Storm Barney has slipped away; his dark presence replaced by a hopeful sun, haloing St Mary's Church.
Everything is how it should be. In the churchyard, 99 yew trees haven't a leaf out of place. And New Street is once more spotted with people going about their morning business.
I make a cup of tea. Slightly baffled. Is it really possible that on one of the stormiest nights of the year I slept like the dead? I guess it is, because I did. And there was only one gin involved. I sip my tea and stare out of the window. I imagine Storm Barney licking his wounds. Sure, he may have been able to flip-over garden chairs and tear down garden sheds, but within the Falcon's thick Cotswolds stone walls, peace runs deep.
Its composure not so easily uprooted.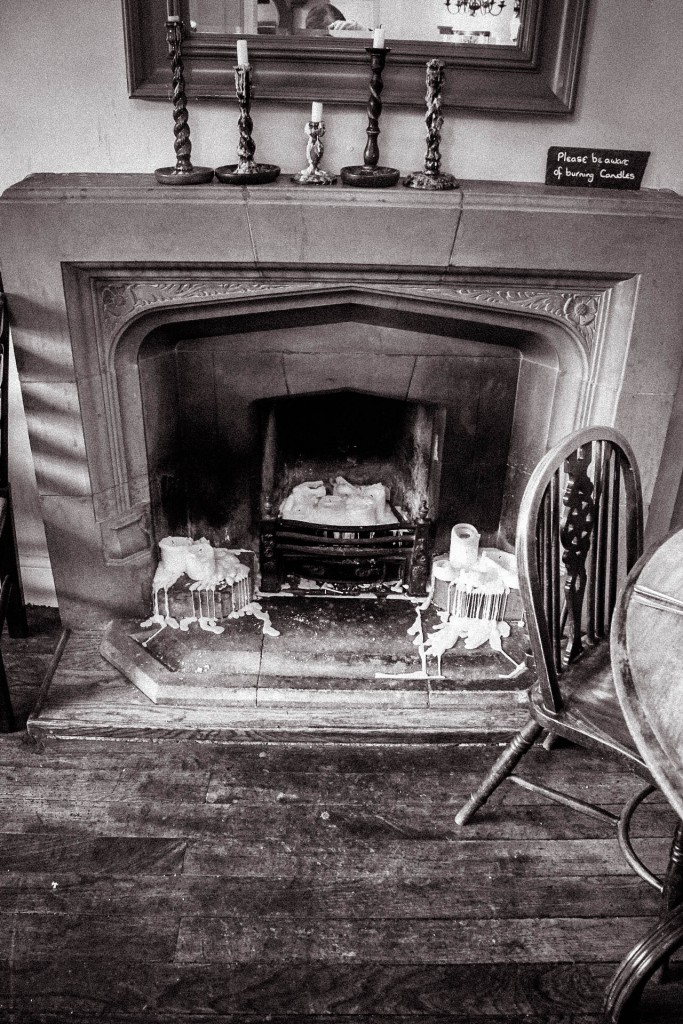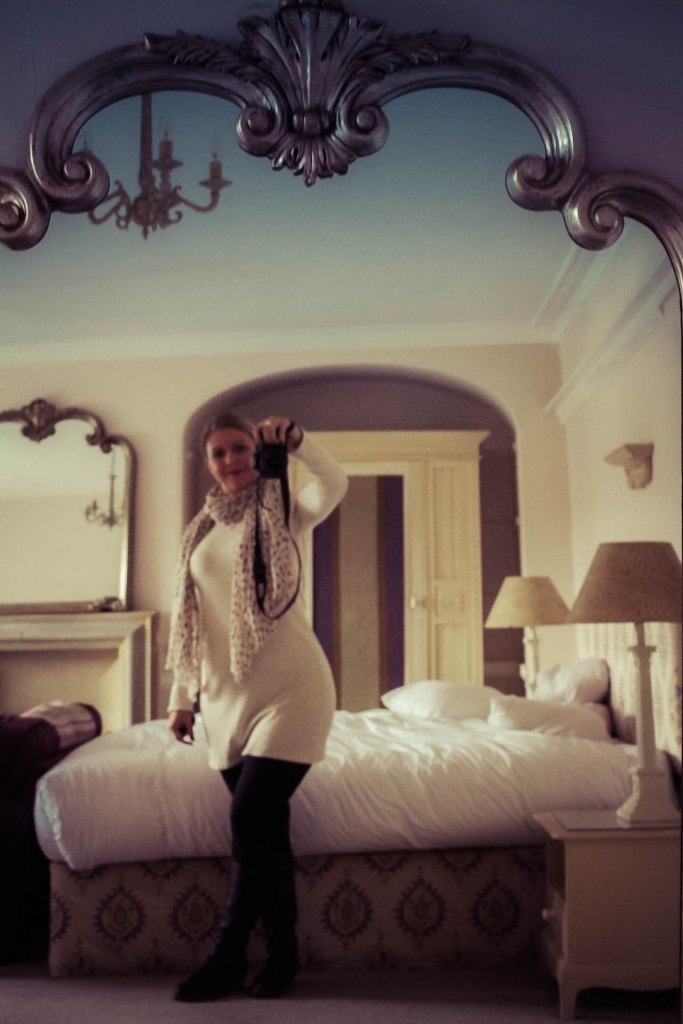 Find the Falcon Hotel, Painswick
Disclosure
Claire, our Editor-in-Chief, enjoyed a one night stay at The Falcon Hotel with dinner and breakfast. As always, this review is an honest reflection of her stay and opinion of it.