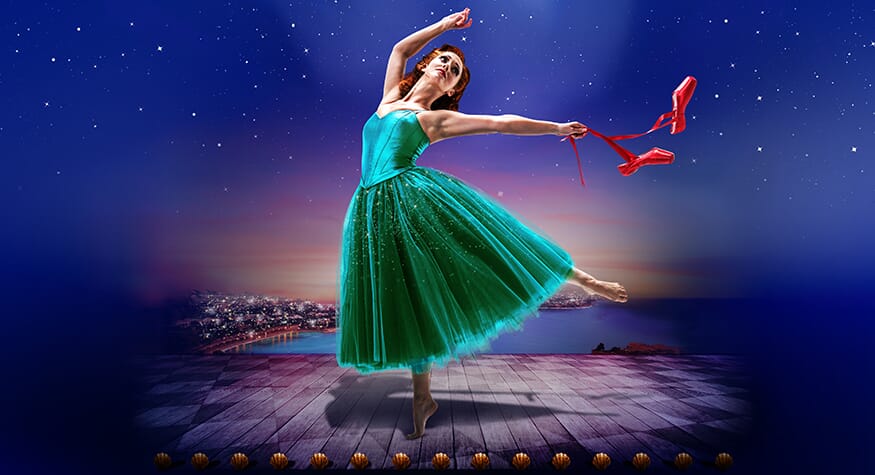 The weekend is finally here, and we are still so full on pancakes we're not sure we'll make it out of the door!
Thankfully, there are plenty of events on around the UK this weekend and spring is starting to make an appearance – so that alone might entice us out of the house.
As always, for more weekend ideas and inspiration, check out the Weekend Directory. And if you do go to any of our recommendations, swing by the comments below and let us know!
---
Event | London Film and Comic Con Spring, London Olympia
Frid 29th Feb – 1st March | Tickets: From £16
Calling all film buffs, comic book enthusiasts and gamers, this weekend the UK's spring programme of Film and Comic Cons kick off with the first event in London's historic Olympia.
The guest list for this London spring festival is incredible with some of the biggest names showing up: including Star Wars actor Ian McDiarmi, Game of Thrones stars Charles Dance and Jerome Flynn. Horror film lovers can even meet the famous Robert Englund who played Freddie in A Nightmare on Elms Street.
Tickets get you access to the stalls, the talks and the cosplay parade but you can pay extra for autographs and even photoshoots with the guest stars.
---
Workshop | Bristol Prides Queer Writing Workshop, Bristol
Frid 29th Feb | Tickets: £3
Are you ready to explore your writing in a brand-new way? This weekend, award-winning novelist Anna Freeman is hosting a queer writing workshop in Bristol. Participants are invited to a 4-hour session where you'll learn the skills and tools that bring LGBT+ experiences to life through the written word.
Anna is a prize-winning novelist for LGBT+ History Month and host of BBC Radio 4's Sketches: Stories of Art and People – so she really does know what she's talking about!
Everyone is welcome, from beginners to established writers, to learn something new!
---
Comedy | Only Fools & Fawlty Towers Comedy Dining, Tonbridge, Kent
Frid 29th Feb | Tickets: £39
It's the collaboration you never knew you needed until now! Only Fools and Horses meets Fawlty Towers. This hilarious paring of entertainment takes place whilst you enjoy a 3-course meal – included with the ticket price.
Household favourites Basil, Del Boy, Rodney, Manuel, Uncle Albert, Trigger, Sybil, Boycie, Slater, Raquel, Tony and Cassandra take to the stage for an evening of unrivalled comedy. It will be laughs aplenty as you watch Boycie plan Del Boy's 50th birthday in a function suite at Fawlty Towers!
There's even a disco after the show so you can let loose and bust out some moves. All plonkers welcome.
---
Theatre | The Red Shoes, Liverpool Empire, Liverpool
28th – 29th Feb | Tickets: £13
This double Olivier award-winning show is an absolute must for all theatre lovers! The story is based on the Hans Christian Andersen fairytale and the film by Michael Powell and Emeric Pressburger, set to the music of Hollywood composer Bernard Herrmann.
It's a poignant story that follows dancer, Victoria Page, who lives to dance but her ambitions become a battleground between the two men who inspire her passion. With extraordinary dancing and performances, this show will break your heart in the most beautiful way.
---
Event | Murder at the Museum with Afternoon Tea, Newcastle Upon Tyne
29th Feb | Tickets: £32.95
Things that go well together: apple and pie, beer and burgers, sunshine and swimming pools… but murder mysteries and afternoon tea? Well, they do now!
The gorgeous Great North Museum in Newcastle is the perfect setting for a murder mystery afternoon accompanied by finger sandwiches, pastries, cakes and prosecco!
The story unfolds like this… explorer Digger Jones has returned to the museum with the world's largest diamond. But there are rumours that the diamond is cursed and when a body is found, just as the diamond is about to be unveiled, it would seem those rumours are true.
It's up to you to solve the mystery with the help of your companions!
---
Want to see your event here?
Do you have an upcoming event that you'd like promoting to our readers? Email us and tell us about it!