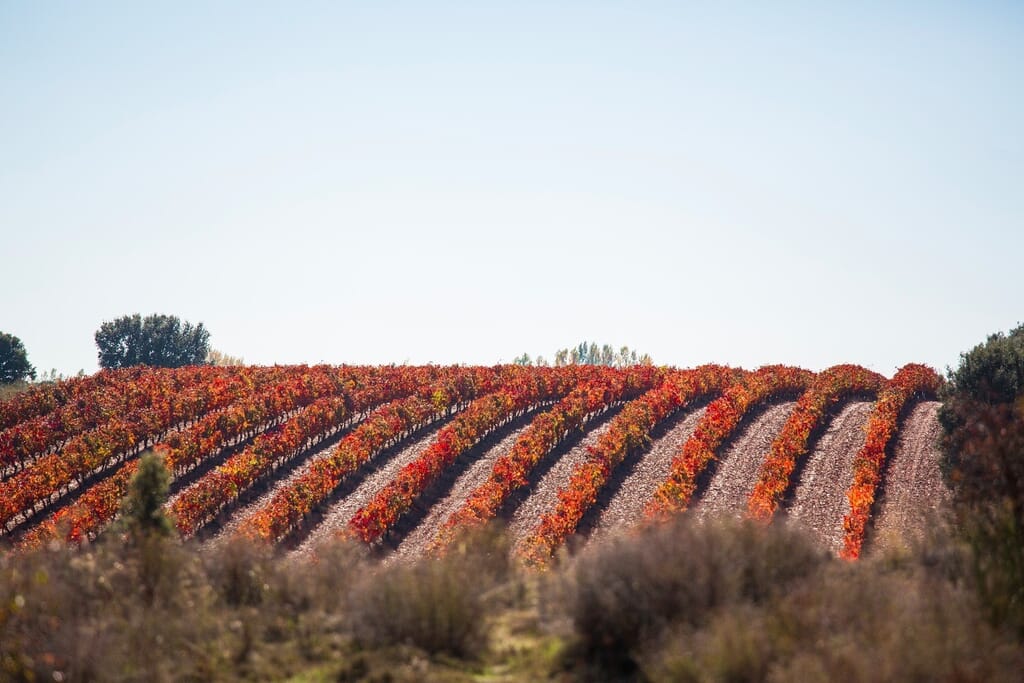 According to those who know it best, the people who live and work there, autumn is by far one of the best times to visit the Rioja wine region of Spain.
In autumn, the lush, zesty greens of the vineyards that produce the region's famous wine, disappear. In their place, hills sway with the warmth of orange, pink and flame-red vines. The result, I'm told, is spell-binding.
Of course, there's more to La Rioja than its fiery autumnal landscape. It is Spain's most raved-about wine region, serving up some of the finest local reds at an unfathomably reasonable price (expect to pay less than €2 per glass).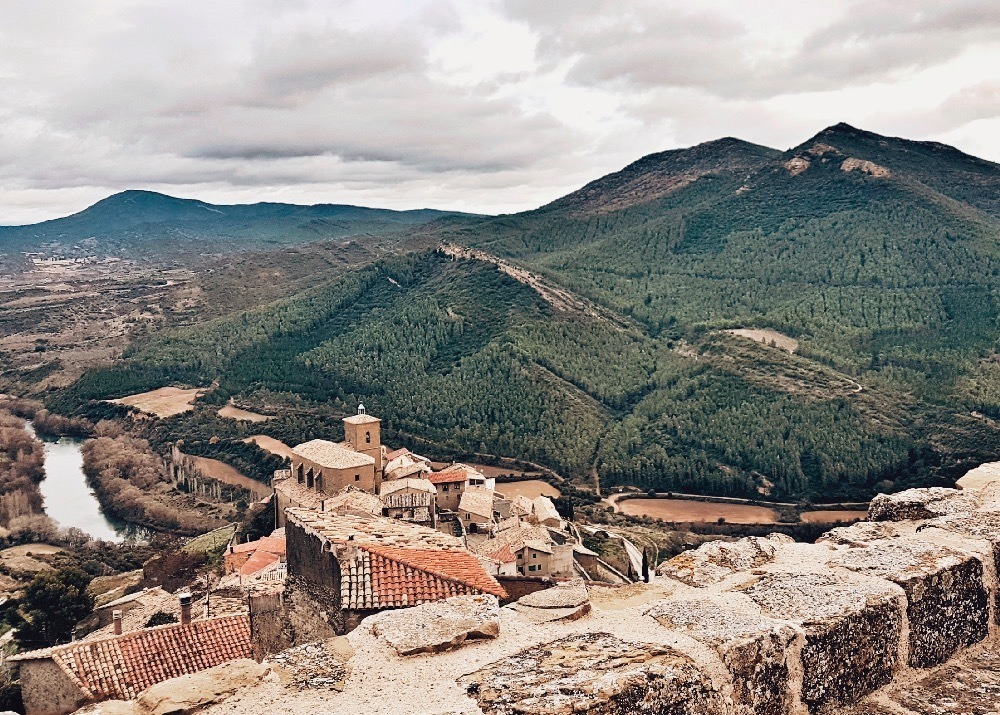 Then there are the bars dishing out pinchos so fresh, so diverse and so cheap that they could easily be viewed the best in Spain. And the walled medieval villages with ochre-blushed castles stretching up into the region's endless blue skies.
But what makes the Rioja wine region such a worthy place to visit, in so many people's eyes, is that it is virtually tourist-free. A real off-the-beaten-track destination, with under-the-radar gems that haven't yet attracted the attention of the masses.
Indeed, La Rioja has only recently caught my attention, which means I'm yet to go for a weekend. But when I do, this is how I'll squeeze a whole heap of joy out of two wine-soaked days. Feel free to get there before me and use this itinerary – and do let me know if I've missed anything.
Saturday & Sunday
 Rioja Wine Region Itinerary
Go here
Laguardia to soak up the silence (and wine)
Kick-off your weekend in Rioja in Laguardia – a medieval fortress town with a serious love affair with wine. Laguardia is your glimpse into the region's wine-making past.
Walk amongst its narrow streets, stopping every now and then for a taste of the local Rioja in one of the town's plethora of tabernas. Cars are banned, so there's no danger of stumbling into the road after one too many vinos.
Underneath Laguardia, splays a labyrinth of tunnels – dug to keep the town and its residents safe during conflicts. Today, the tunnels are still in use mainly as private wine cellars due to their chilled climate.
Visit one of the two cellars open to the public. I recommend Bodega El Fabulista, the current tourist office. 7metres below ground, it gives a fascinating glimpse into wineries that were built and run in the 18th and 19th centuries. It also houses two presses that produce 2,000 wine churns every year, still using methods using traditional methods: aka, by foot.
Afterwards, head to La Plaza Mayor de Laguardia, the main square in the village where you'll find the town's Church of Santa Maria de los Reyes and its magnificent Gothic porch.
Getting there: Laguardia is located 64 km south of Vitoria and both are connected by the road A-2124. If you want to fly directly into Laguardia, the closest airport is Bilbao which is located 120 km away (about 90 minutes). The airport of San Sebastian is located 160 km away (about 2 hours). However, there isn't direct transport from these airports to Laguardia.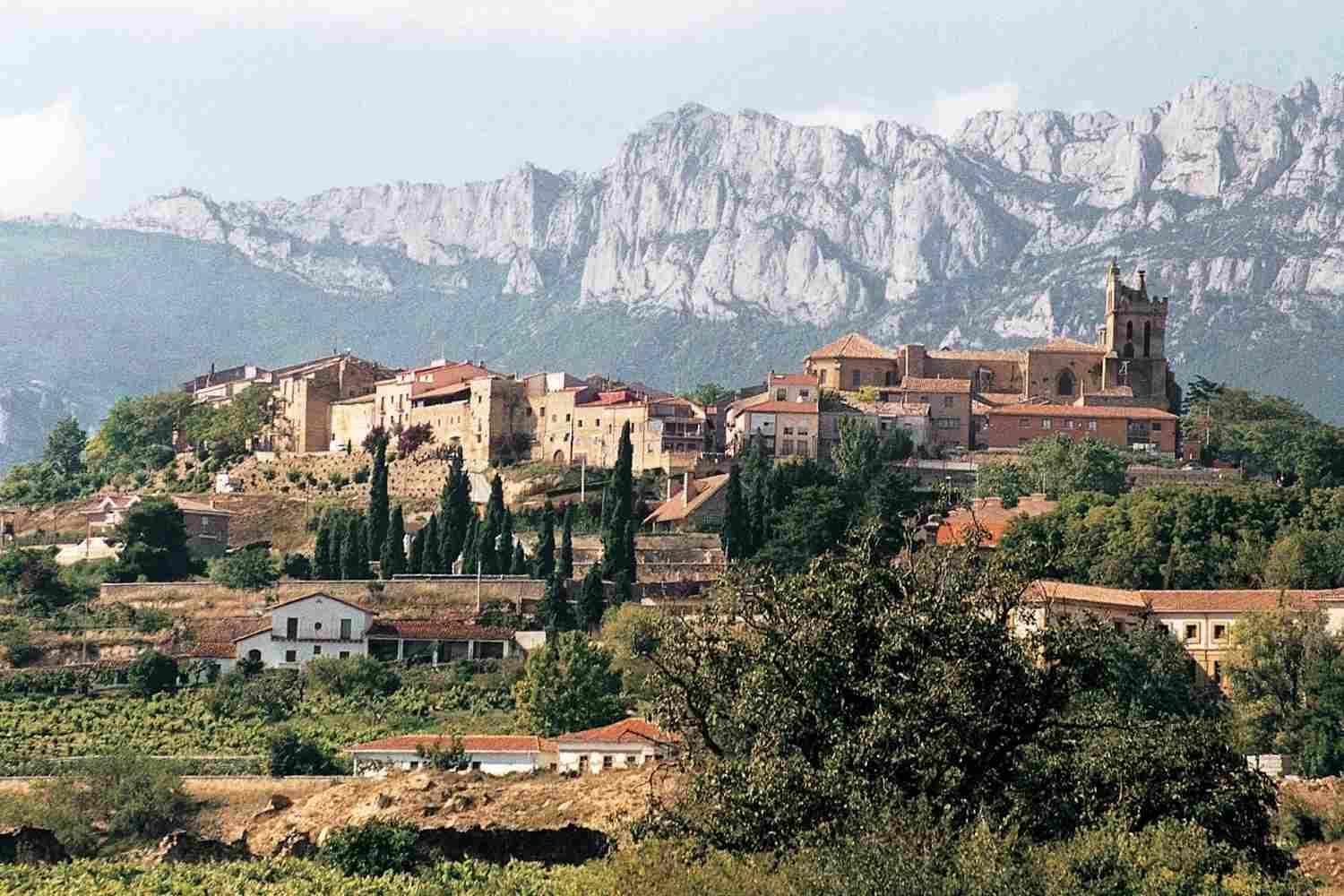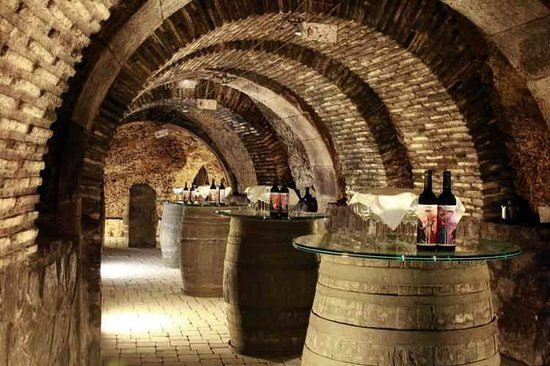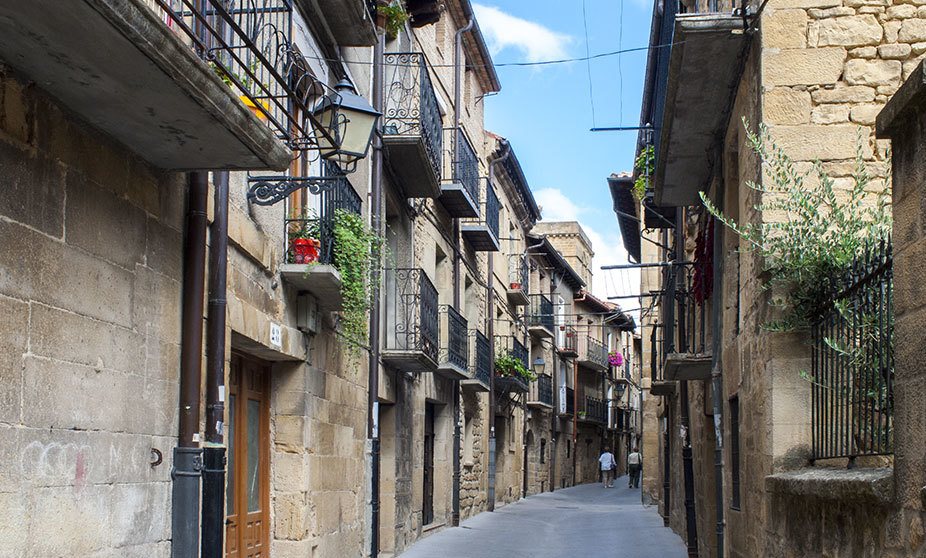 Eat here
Logroño's famous pinchos' street
If hunger calls, grab a taste of something traditional in the capital of the Rioja wine region, Logroño. The diversity of food found in La Ripoja is well-lauded – in 2012 the region was named the Gastronomic Capital of Spain – and since then the region's unpretentious casas de comidas (eating houses) have gone from strength-to-strength. So, prepare to loosen your belt.
In Logroño, excellent food is everywhere but it's in the old quarter that the pinchos come into their own (pinchos is northern Spain's version of tapas and is traditionally a small portion of food, served skewed and laid on a slice of fresh bread). There are almost 50 tapas bars in about 150 feet in this section of Logroño, known as Calle Laurel.
Each bar specialises in only two to three dishes each to save unnecessary overcrowding – although it still gets jammed-packed, so elbows at the ready. La Aldea is great for seafood pinchos or try Bar Soriano for the stack of grilled mushrooms that's famous in this part of town.
Getting there: Logroño is only 18 km away from Laguardia  and can be reached by car following the road A-124.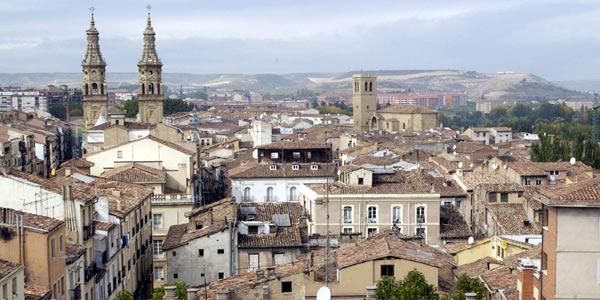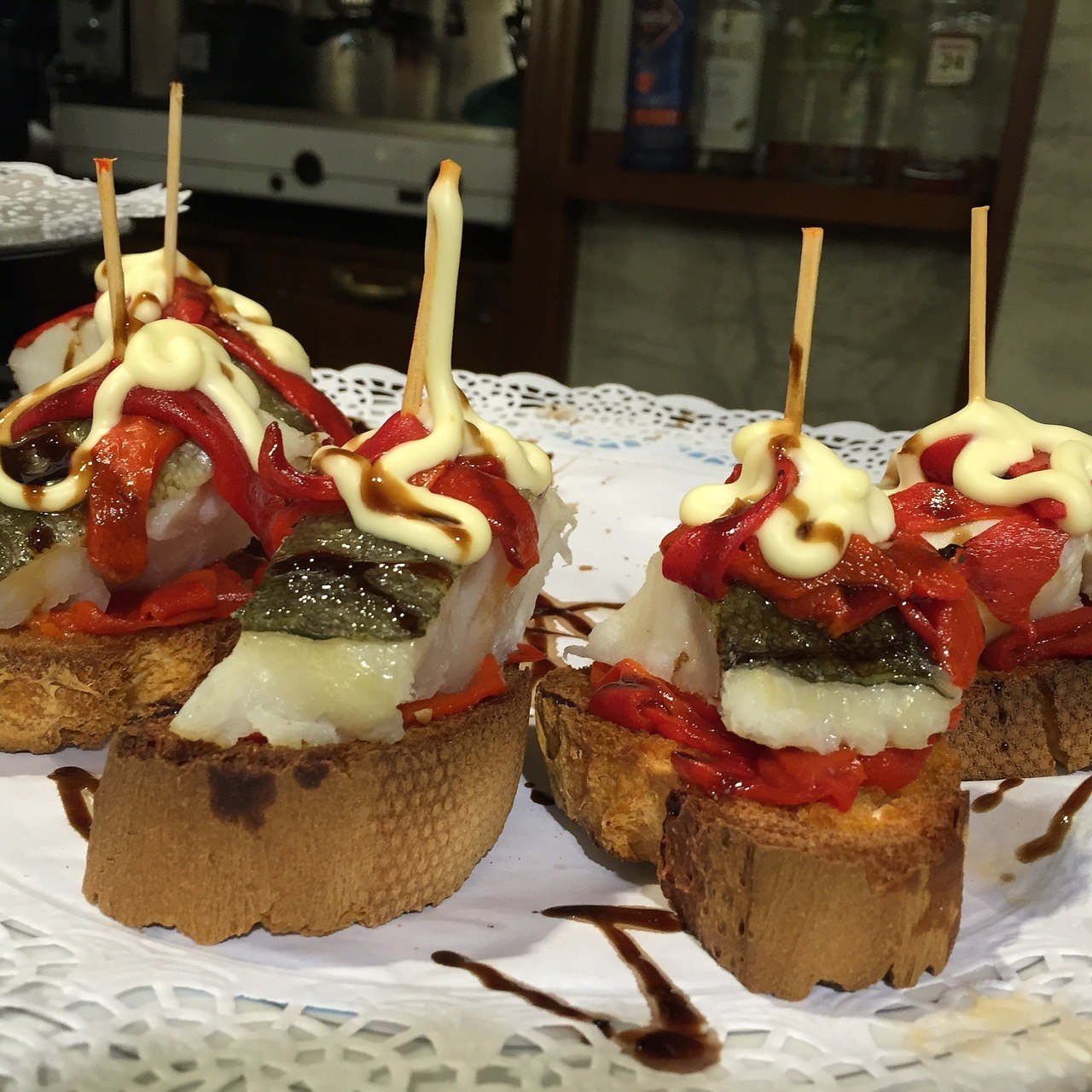 Wanna see more? Watch this Pinchos Tour Video by David's Been Here
What's the difference between pinchos, pintoxs and tapas?
Sometimes pinchos, pintxos and tapas are used interchangeably to describe the same thing, although they are a little different. What they do have in common is they are all small, snack-like amounts of food, traditionally served in Spain. The main difference is how they are served and where they are served.
Tapas is a usually a smaller version of a bigger meal, served in a small dish or on a plate. Pinchos and pintxos are commonly served on a piece of bread with a toothpick spearing the topping in place (the word pincho/pintxos comes from the Spanish verb "pinchar", which means to pierce).
In the Rioja wine region, they are called pinchos, nut head to Basque country and this dish is called pintxos. Tapas, meanwhile, is what you'll find being served in Madrid, Seville and Barcelona.
Do this
Tour the space-age wineries
Sure, the Rioja wine region is about as traditional and saintly as it gets in Spain. Yet jutting out of the vine-netted landscape are a few wineries that look as though they've walked off the set of a sci-fi blockbuster.
Viña Real is one such oddity. One of Rioja's first modern wineries, Viña Real is a 56-metre wide 'barrel' cut into the table-top mountain between Laguardia and Logrono. Striking both inside and out, it's a must-see on a trip to Rioja.
Bodegas Ysios should also be on your list. Designed by the architect Santiago Calatrava, this wave of ochre brick and snow-white tiles honours the new Rioja whilst paying homage to the Sierra de Cantabria mountain range that sits behind it. It's a bodega that can't fail to impress.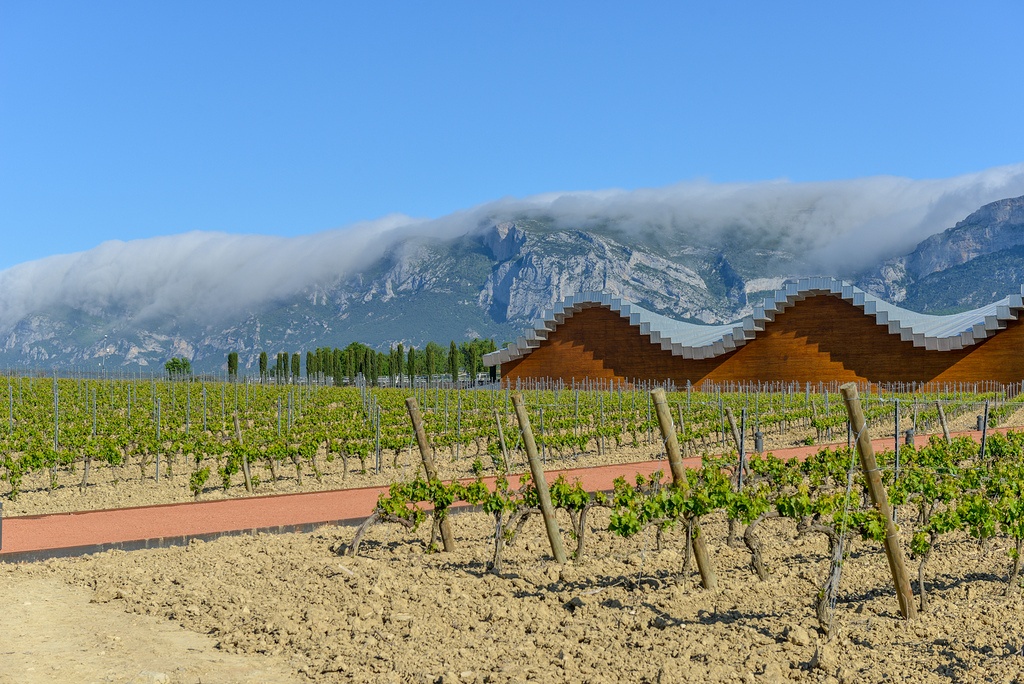 Marqués de Riscal is another true architectural landmark. Curling ribbons of steel crown the winery in a modernist play of colour and reflection – it's quite a sight against the Spanish landscape. The winery itself covers a complex of 100,000 m2 and is known as the 'city of wine' due to its devotion to making, caring for and studying the grape.
Of course, there are plenty more wineries worth a visit alongside these three – over 600 in total in fact. So choosing where to go next could leave you overwhelmed. Hooking up with a company such as Rioja Wine Tours, therefore, makes sense.
Their wine experts will design a winery itinerary for you that suits your timescales and tastes – whether you're interested in seeing family-owned or architecturally famous wineries, or both. They also run 1-day tours to help you get the best out of Rioja wine country in under 8 hours.
Essentials: Rioja Wine Tours offer a number of 1, 2 and 3-day trips into Rioja wine country from Barcelona, Madrid, San Sebastian and Bilbao. They can also arrange other activities in the region, should you wish to sink deeper into this beautiful part of Spain.
Visit this
The monasteries of Suso and Yuso
Before you leave the Rioja wine region, visit the birthplace of the Spanish language itself: the world-famous mountain monasteries, Suso and Yuso, near the town of San Millán de la Cogolla. Both monasteries are majestically beautiful and easy to visit in a day.
Monasterio de Yuso is an immense 17th century building, sitting lower down the mountain, and built to house the relics of Saint Millán. Expect vaulted ceilings and ornate carvings – wonder comes as standard. To visit you'll need to join a free tour, but they run pretty frequently so you should be able to piggy-backing a tour if you just turn up.
"The world-famous Suso monastery near the town of San Milán de la Cogalla, is  where Castilian Spanish was born."
Monasterio de Suso is a smaller, private monastery set away from tourist eyes in the hills beyond Yuso. Built in the 6th century, it's a modest building where time stands still. Because it only allows a small number of people to visit each day, you need to make a reservation to visit, then take a shuttle bus up to it from the carpark of Yuso. It was in Suso in the 9th and 10th centuries that the first words in Castilian Spanish were written down – scripted by a monk as a prayer.
Getting there: Driving to San Milán de la Cogalla from Logroño is relatively straight-forward and takes around 40 mins. From Logroño take the Autovía A-12 heading to Burgos and leave it at the exit 21 Nájera. From there follow the signs to San Millán de la Cogolla passing by the villages Tricio, Arenzana, Badarán and Berceo.
Where is the Rioja wine region?
La Rioja is in the north of Spain, huddled around the Ebro River Valley, about an hour and a half south of Bilbao.
Getting to Rioja wine country
The most convenient way to get to Rioja is by flying into Bilbao from the UK. Easyjet, BA, Iberia all fly into Bilbao from London. Once there you can rent a car at the airport and drive yourself to Rioja – it's about a 1.5 hour drive. Alternatively, take a shuttle bus from the airport to Bilbao bus station and from there take the public transport by bus to Haro, Laguardia, Labastida, or Logroño.
Best autumn festival: Autumn is grape harvest season in Spain, and every Septemeber, Logroño celebrates this by hosting the Wine Harvest Festival. Go and soak up the atmosphere and if you're lucky you might get the chance to take part in the grape crushing!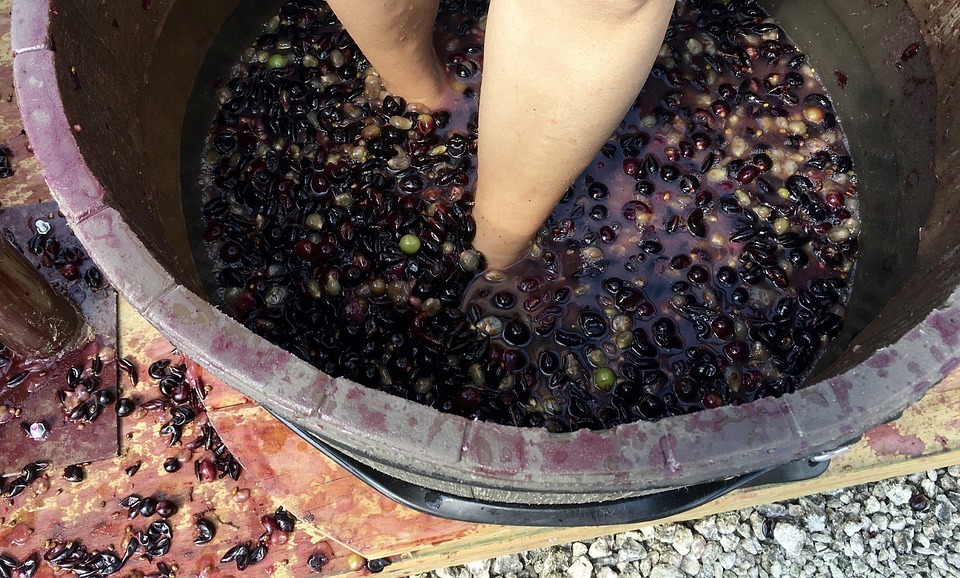 Disclaimer – This post was kindly sponsored by Rioja Wine Tour. Admittedly, I didn't have Rioja wine country on my radar as a place for a weekend visit until they contacted me (I'm a gin girl, as you know). But I do appreciate gorgeous landscapes, good food and spellbinding history, so I accepted their invitation to write up a weekend guide to this beautiful region. I hope to visit myself in the future – in the meantime, I hope it helps you enjoy this wonderful slice of Spain.
Comments