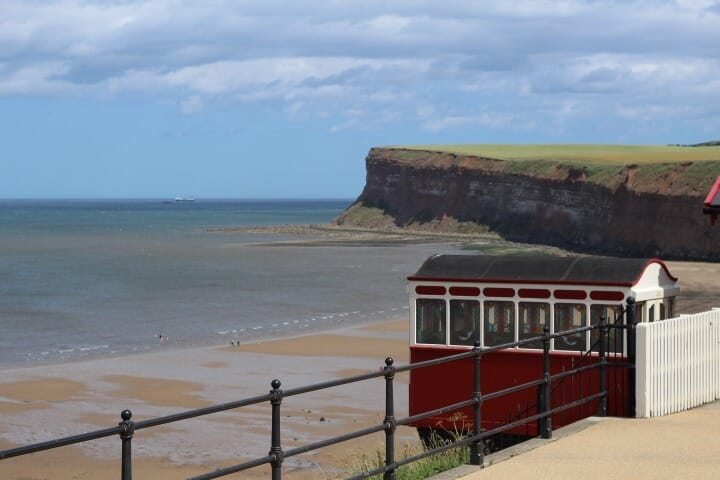 One thing's for sure, The Spa Hotel in Saltburn-by-the-Sea, Cleveland, takes first prize in the location contest.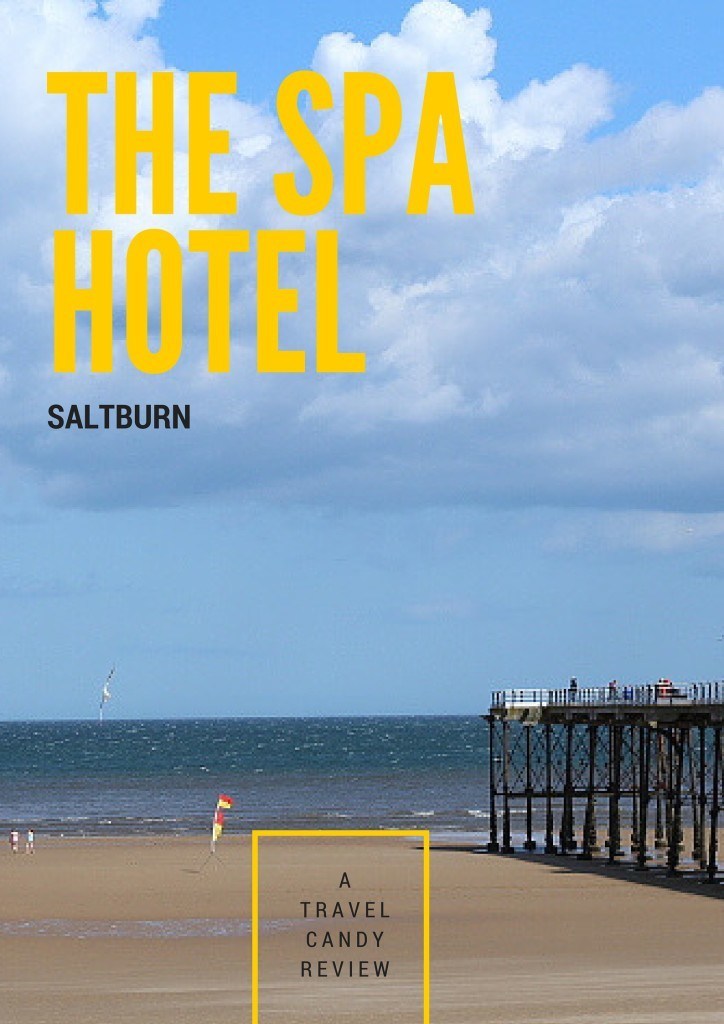 Overview
You'll find it hugging the hilly corner of Saltburn Road and looking out over the beach that's made this quiet Northern corner a first for surfers.
The hotel's nearest neighbour: the giant slab of cliff known as Hunt Cliff and a dainty frill of white cottages, which have stood on the cliff since the town was little more than just fishermen.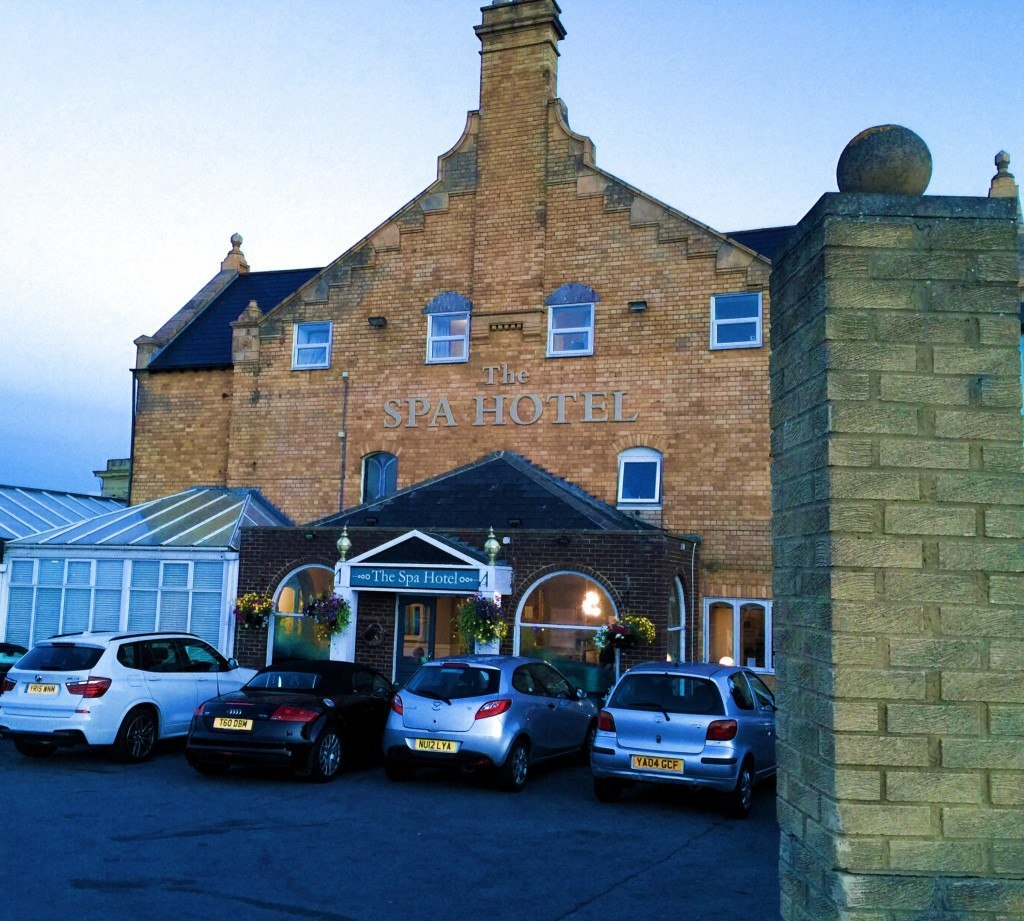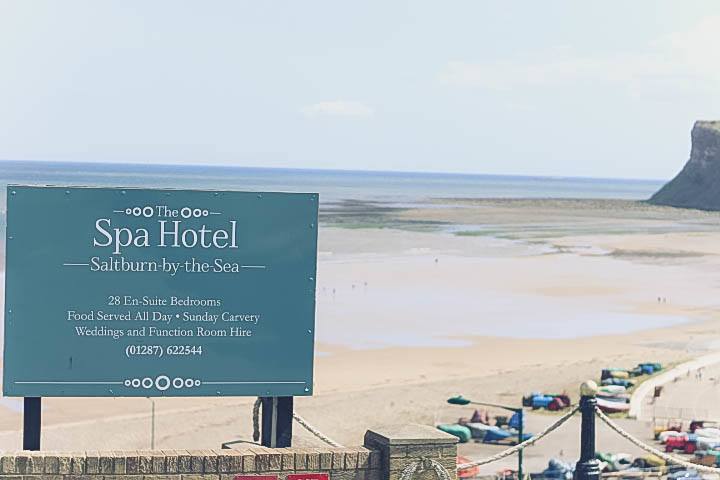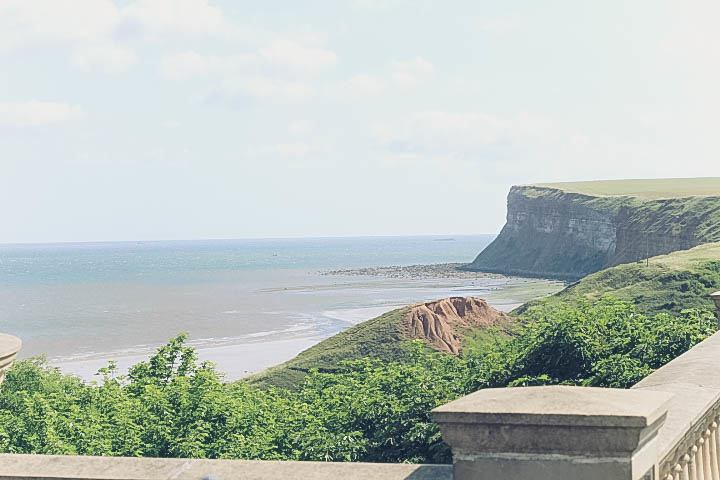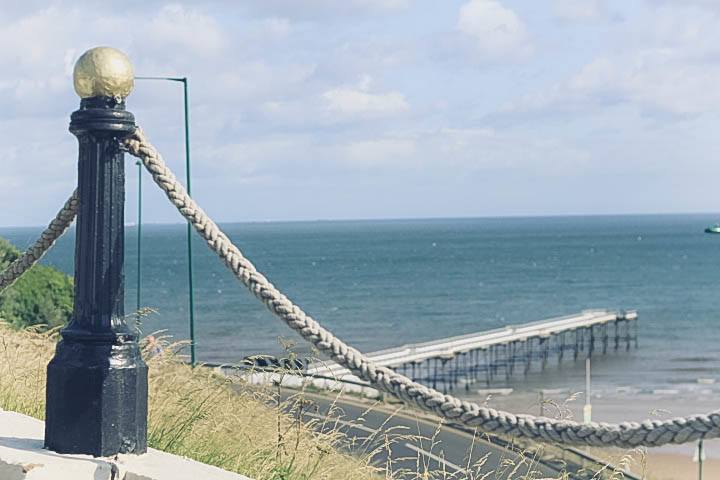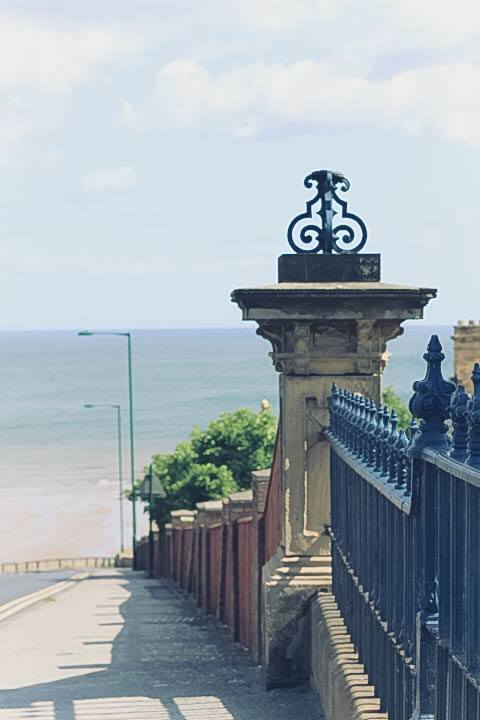 As I arrive, late, after an epic journey north, the sun has begun to dissolve into the sea and the spine of Saltburn's Victoria Pier has started to twinkle prettily with lights.
The hotel's car park is crammed with cars – it's clearly a popular place to stay – and a handful of couples are sat at the wooden picnic benches, admiring the evening vista.
Who can blame them? The view is remarkable, and unexpected; there was little hint of it as I drove through the Victoriana of the town, the beach and ocean appearing suddenly, like a rainbow after a thunderstorm.
And I can't help but mumble my pleasure quietly into the darkening evening air…
…and then posting it not-so-quietly on Instagram.
The Room
I'm welcomed into the hotel with warm smiles despite my embarrassingly late arrival, courteously shown my room, and offered a sandwich despite the kitchen being closed. There are 29 rooms at The Spa Hotel, costing from £60 to £90 per night. I'm given a family suite for my 48 hours in Saltburn. I'd let the hotel know, at very short notice, that Small Child would be with me. As it turned out, she wasn't, and I blush pink when I see that housekeeping has put a made-up ready-bed in the room for her alongside my double. The room is one of the hotel's refurbished ones. I kick off my shoes and sink my feet slowly into the carpet. Like the view, the room is pleasing to the eye.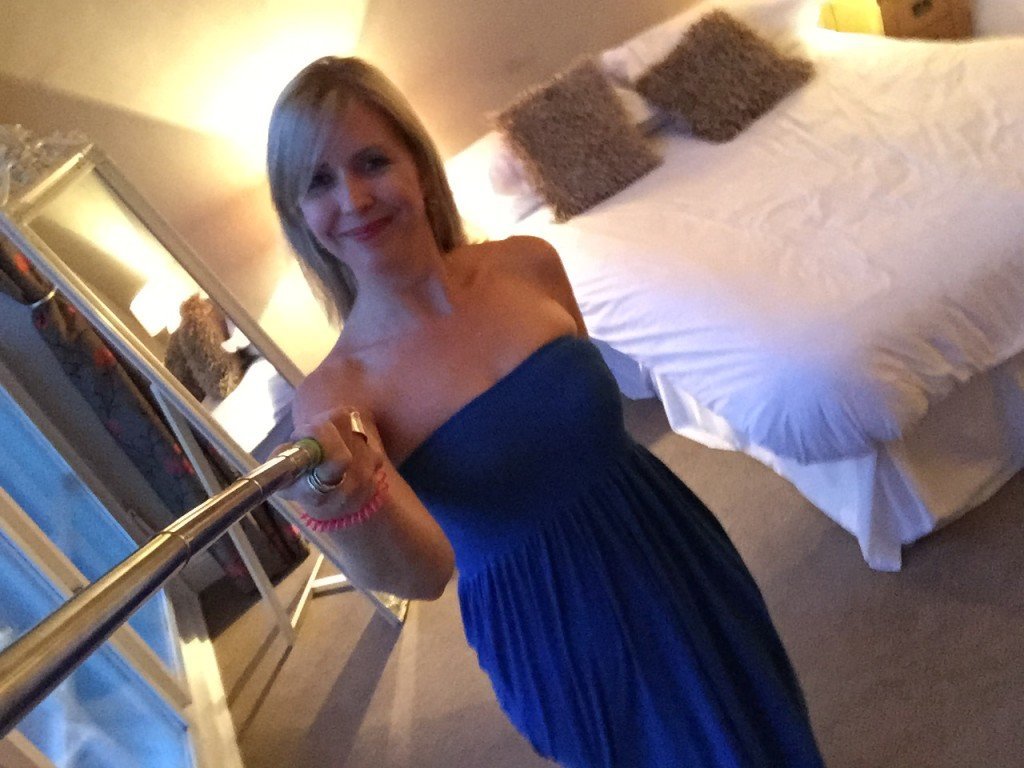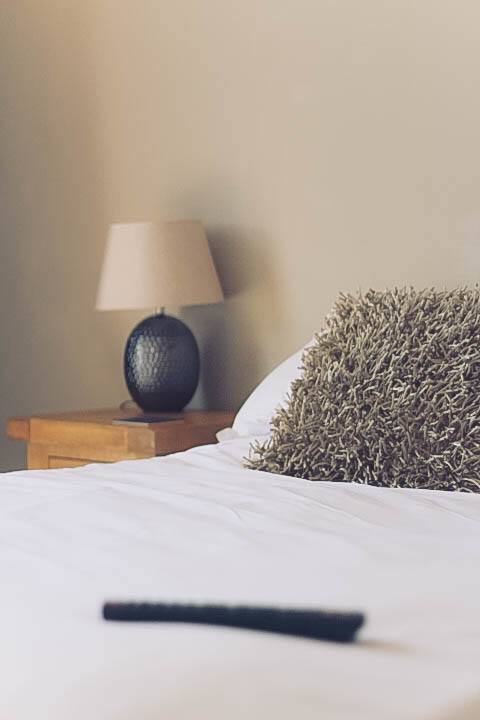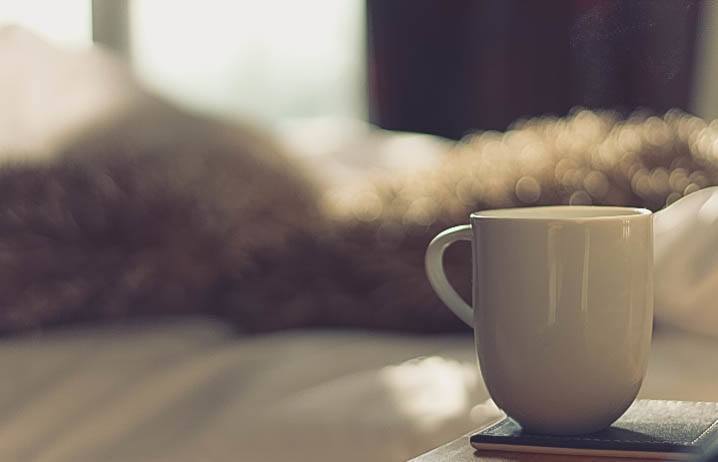 It's clean and inviting, plus it's large enough to house two VW campers with almost two-dozen surfboards on top! The drama of the ceiling and its kingly size hint at the hotel's past life. Built in 1884, the Spa used to be Saltburn's Assembly Rooms, and was considered, at the time, one of the finest buildings of its kind. Dances were held here, as were concerts, both of which drew a large and fashionable crowd. Perhaps my room was a dressing room for a starlet? Perhaps it's where Saltburn's well-heeled chatted and laughed before being swept up to dance?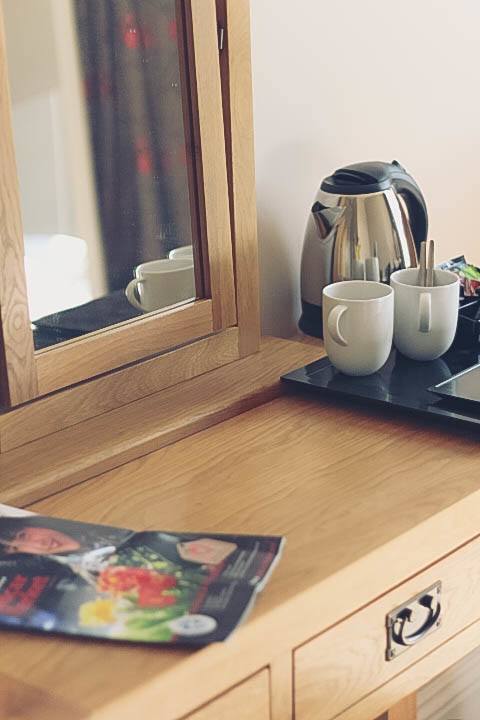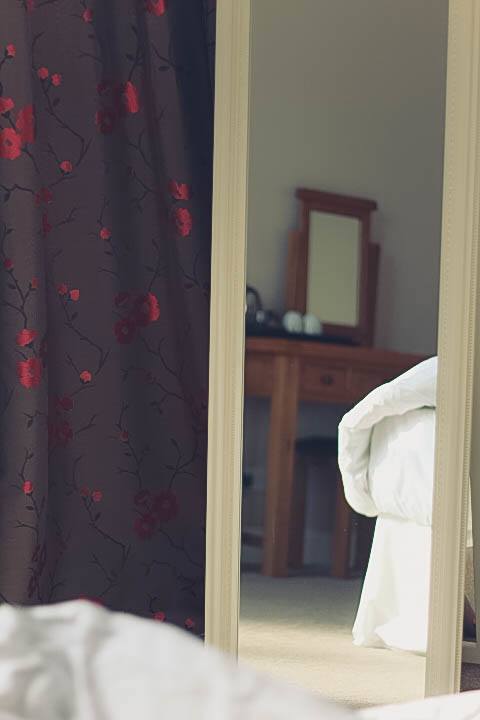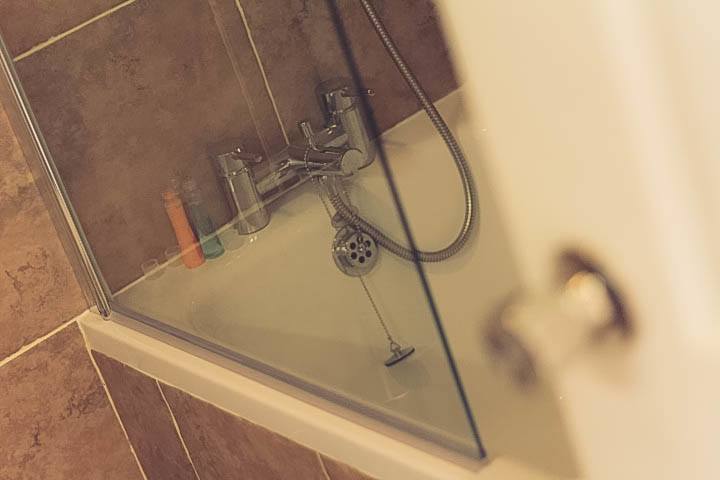 Whatever the truth, the Spa Hotel's current owners clearly take great pride in the building and are keen to restore some of its former splendour, which is evident in the stylish touches – a contemporary light fixed to the manor-high ceiling and an elegant full-length shabby-chic mirror in the corner of the room. Added to these are the usual, but welcome suspects: a double wardrobe to hang clothes and wetsuits (if you've come for the 2-night Surf and Stay package, which I had), a dressing table with complimentary Yorkshire tea and instant coffee, and a chest of drawers with a large flatscreen on top.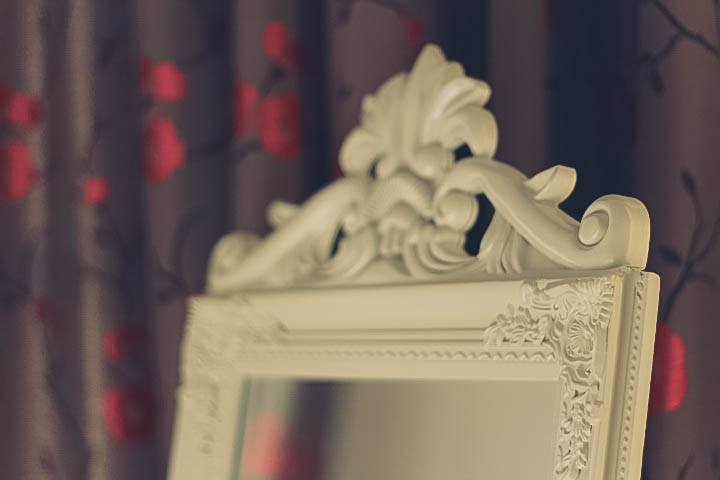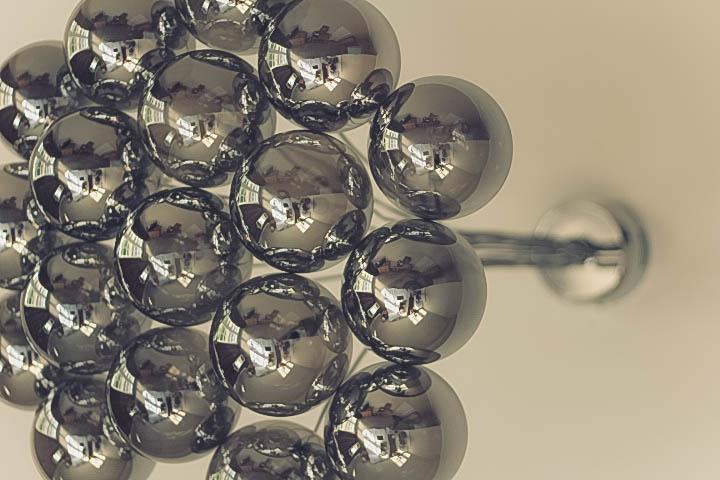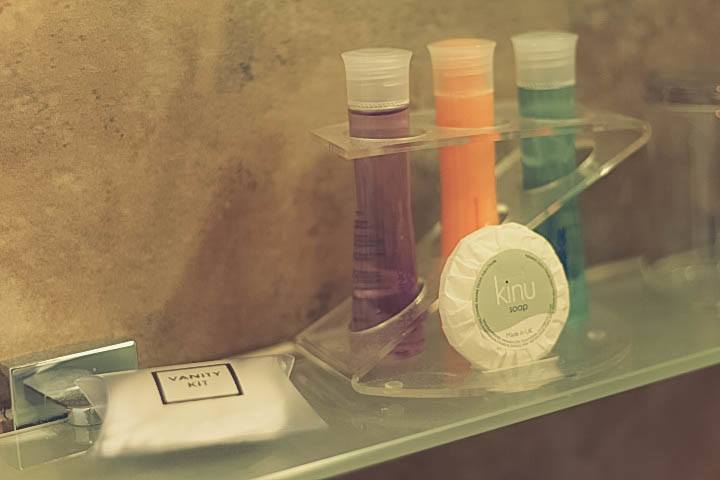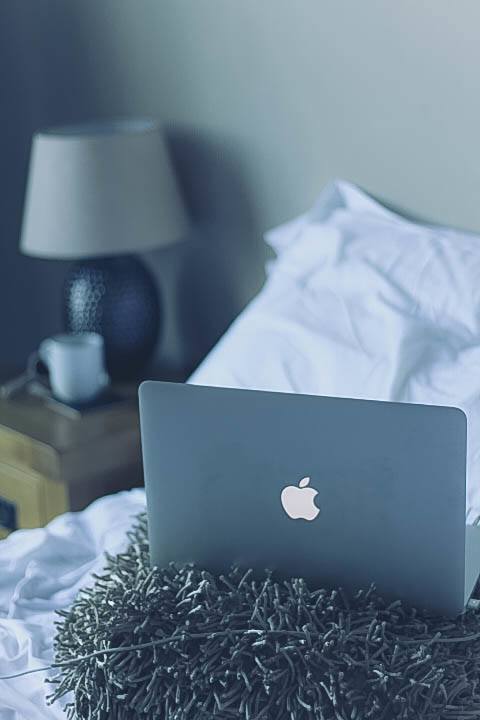 Unfortunately, the wi-fi doesn't reach into my room and there's no safe. I sweat slightly at the thought of not being able to connect and then panic a little about where to hide my laptop, before finding a suitable sweet spot and calming down. Thick floor to ceiling curtains cover the windows at the far end of the room and when I draw them back, heavy like I'm about to step backstage, I get another glimpse of the incredible cliff and beach. I open the window slightly and the night air slides in. The bed's comfy and snug and I fall asleep, happy, to the hushed sound of the surf.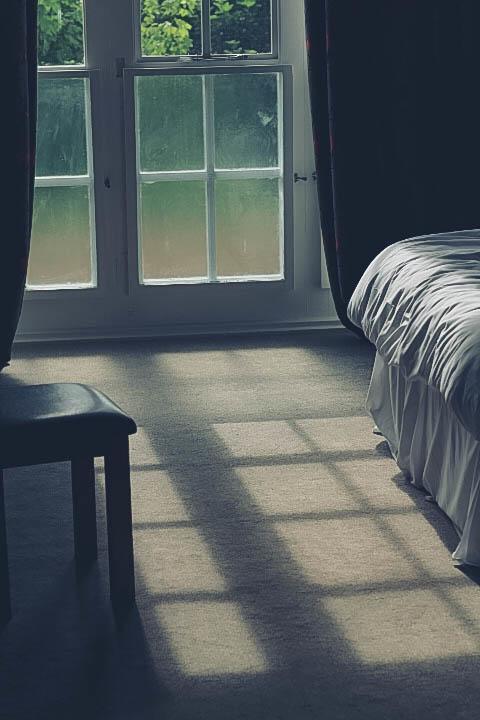 The Food
Next morning I make my way to the breakfast room – an impressive conservatory that was sparkling with fairy lights the night before and where dinner is served that evening.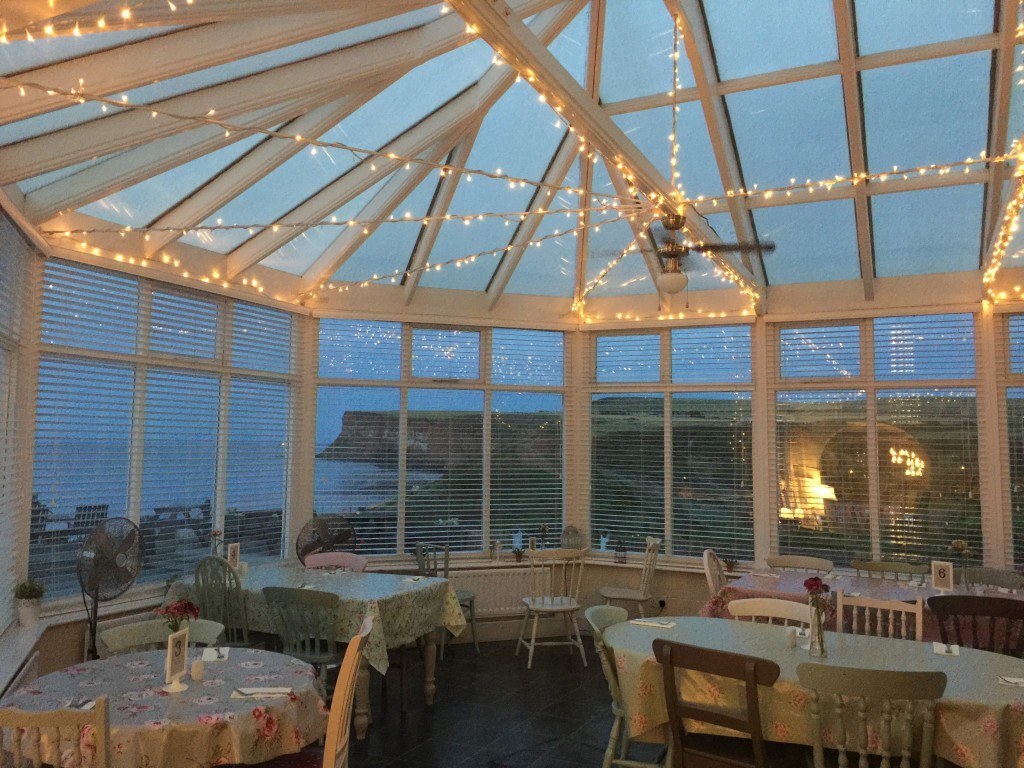 The fairy lights have been switched off now and the tables are neatly laid with rose-flocked tablecloths, matching the dainty china tea-cups and saucers dotted around the room as ornaments. The pinks, blues and whites are as bright and fresh as a watercolour and it's easy to relax in this space as you gaze absently at the seascape outside.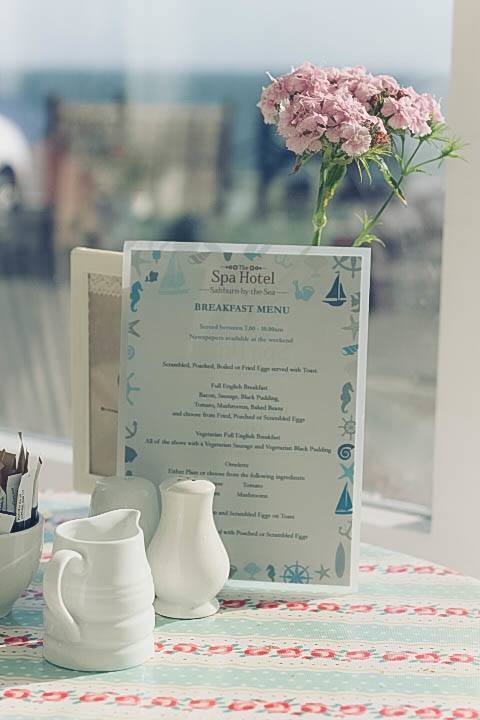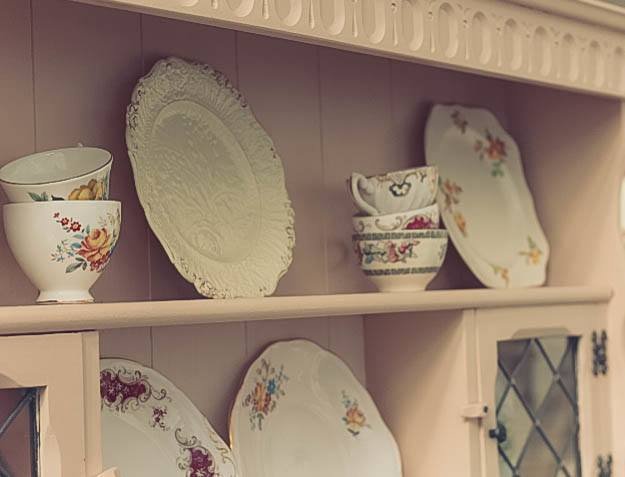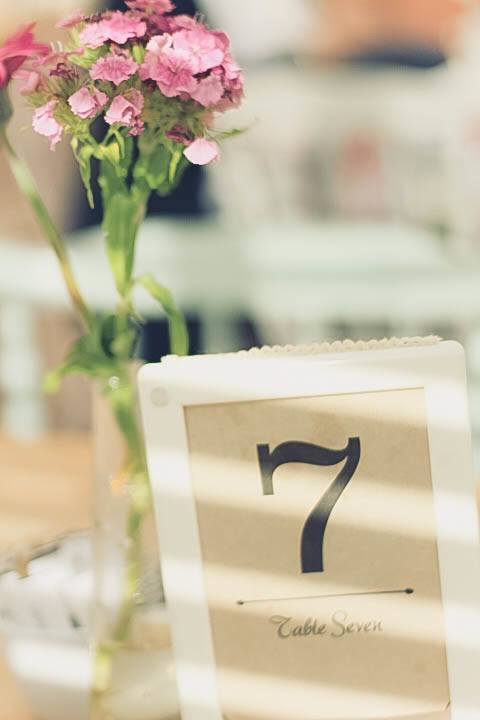 With the sunlight slinking through white blinds, I eye the breakfast menu.
It's a traditional selection, so I order the full English and then get up to help myself to the small buffet and a DIY coffee, which is sat steaming in the pot.
Service is swift and breakfast arrives with the same Northern congeniality I'd received the night before. It's hearty. It's filling.
It may not be Masterchef, but when you're about to brace the North Sea as a surf chick, perhaps Masterchef would be a master fail.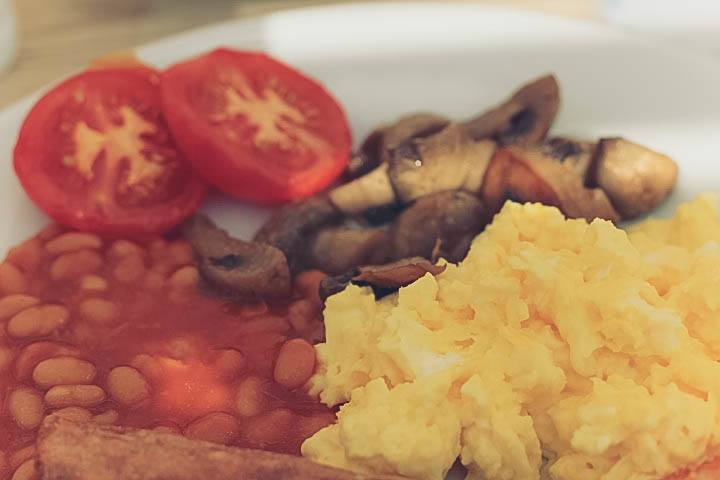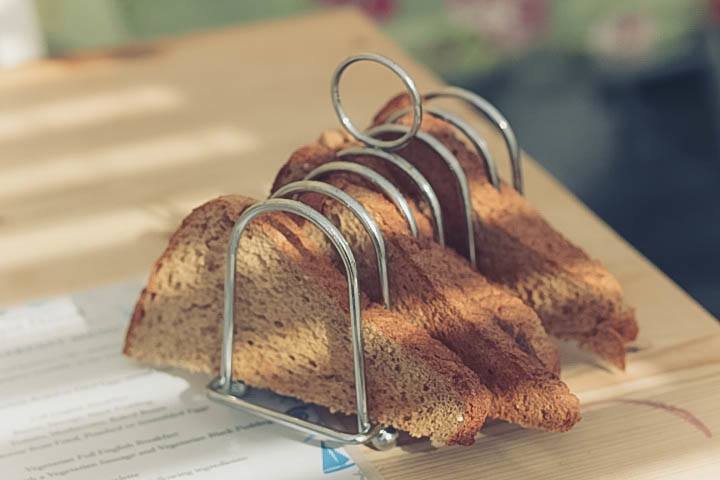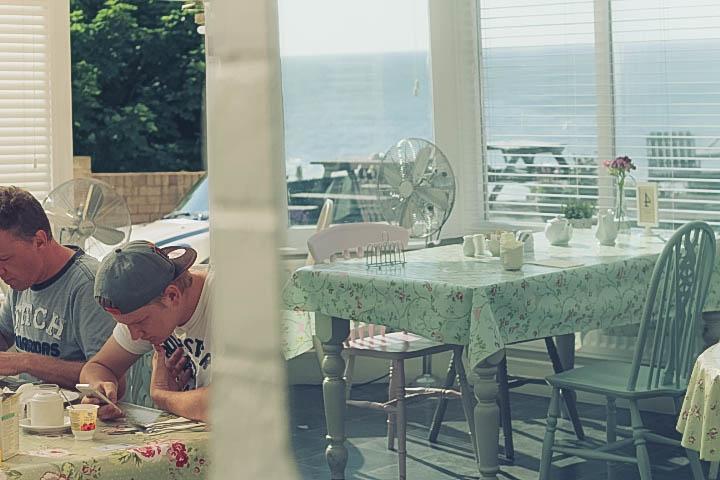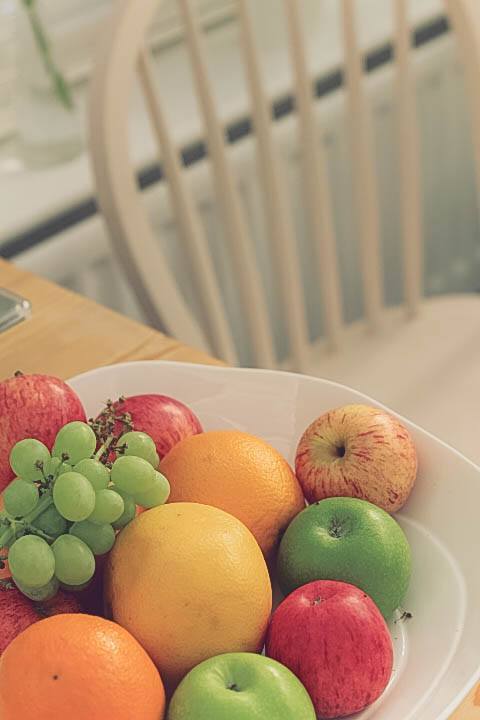 Dinner later that evening is equally pleasant.
There's a good selection on the menu and the prices are appetising. My starter comes in at just £6.50, whilst my main – roast chicken breast served with a wild mushroom linguini – costs just £12.00.
I have to skip pudding because I'm too full; always a good sign.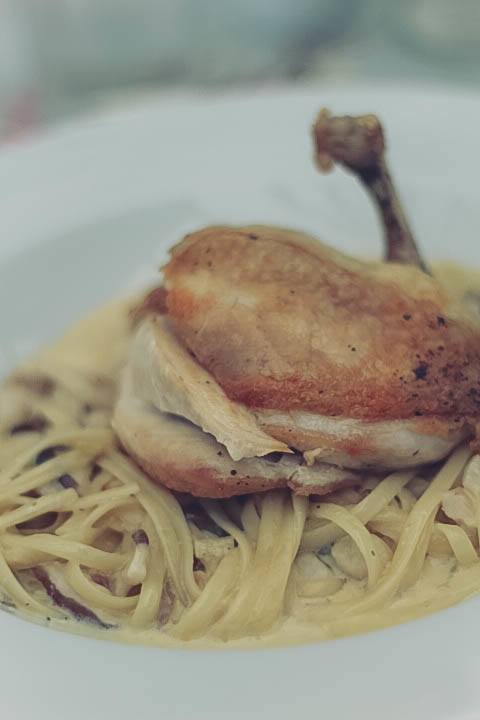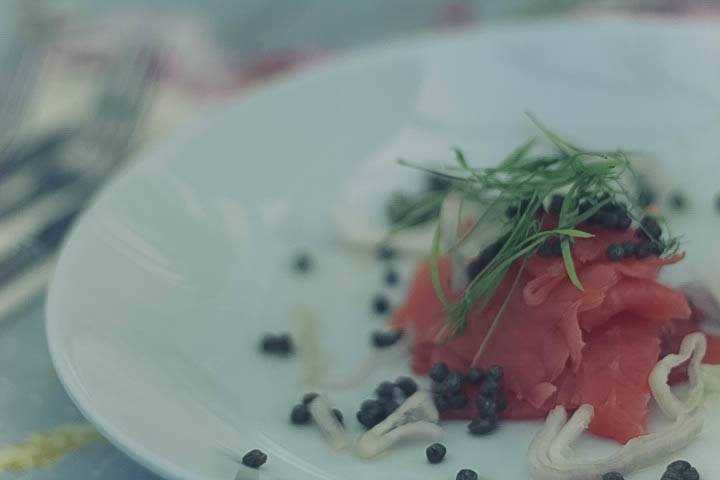 The Surf and Stay Weekend Package
Breakfast done and I'm super-excited about my first surf lesson, which is part of the Spa Hotels' Surf and Stay weekend package.
The package includes a 2 night stay at the Spa Hotel, with breakfast, a surf lesson and afternoon hire on both Saturday and Sunday. It costs £210 for two people and £379 for a family of four.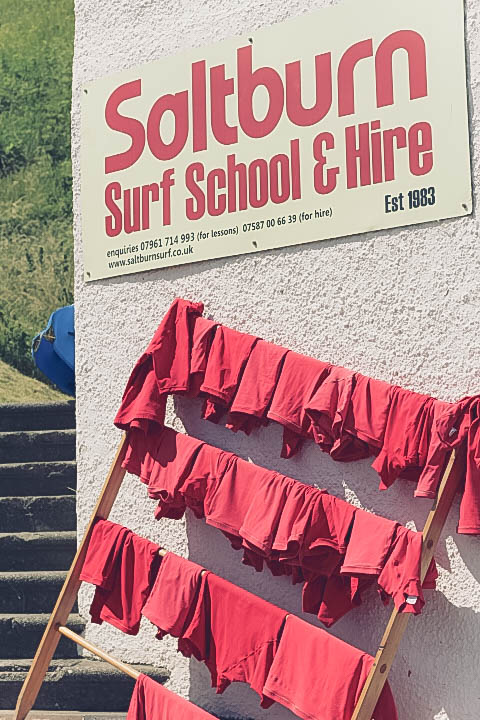 I'm ready to head to Saltburn Surf School when the receptionist finds me with a message from the school's owner: the surf is flat and the lesson's cancelled.
I'm gutted. I'm even more gutted when there's no Plan B offered to me by the surf school despite my 6-hour drive.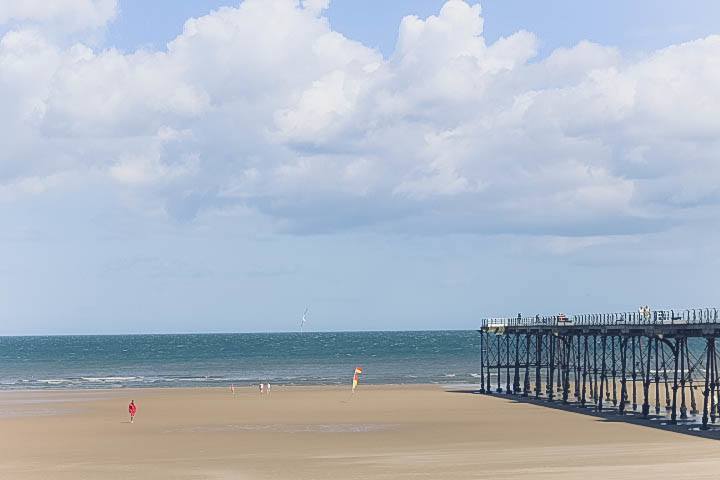 Ok, I know; it's no-one's fault that Mother Nature has decided not to come out to play – it's the risk you take with surfing.
But I do feel the surf school has let the hotel down. It needs to have a back-up option so those who travel to Saltburn for the surf package, aren't left feeling as flat as the sea if things don't go according to plan.
Wearing my sad face emoji, I head out into Saltburn to explore the town instead.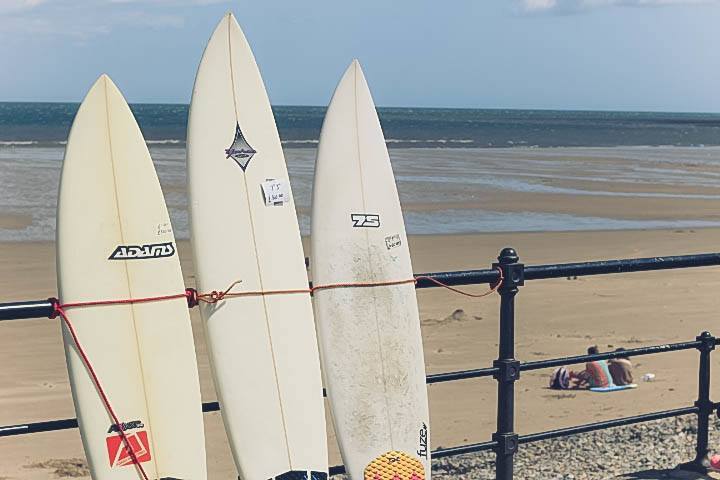 The Location
The hotel's sweet location on Saltburn Road means I'm only a few minute's walk from Saltburn town and six minute's walk from Saltburn's famous funicular lift, which takes me down to Saltburn's Victorian seafront.
As you'll see here, I find lots to keep me busy in Saltburn. And after a full day exploring, I head back to the Spa Hotel with my hair tangled and skin sea-salted.
Who needs a surfboard!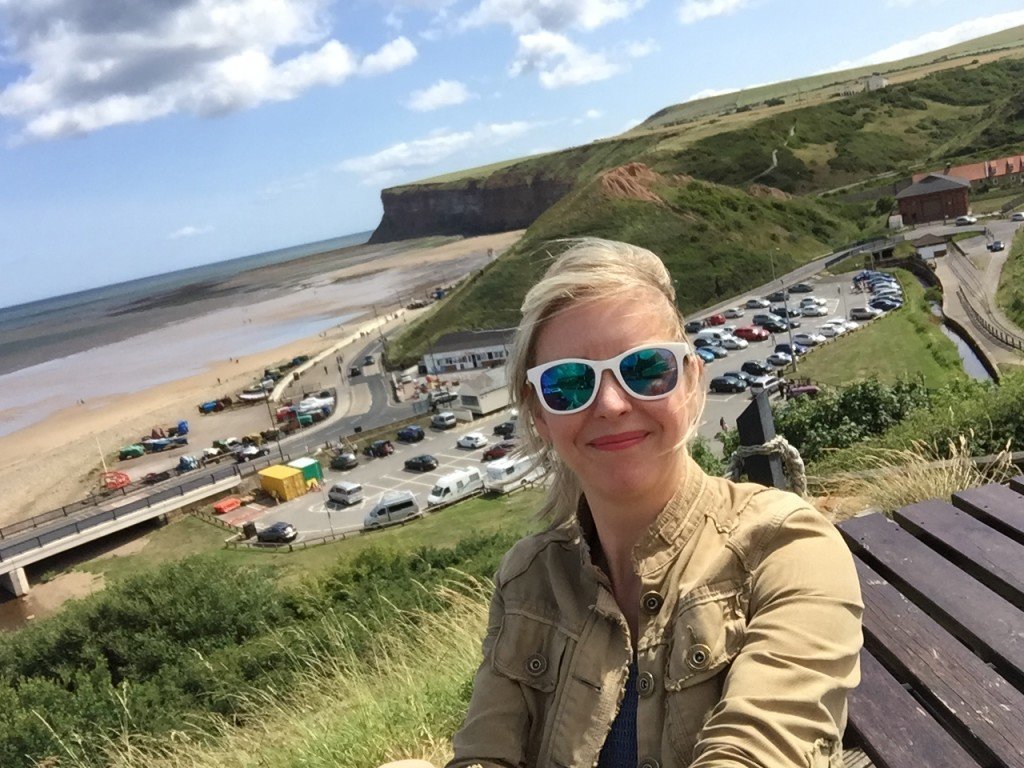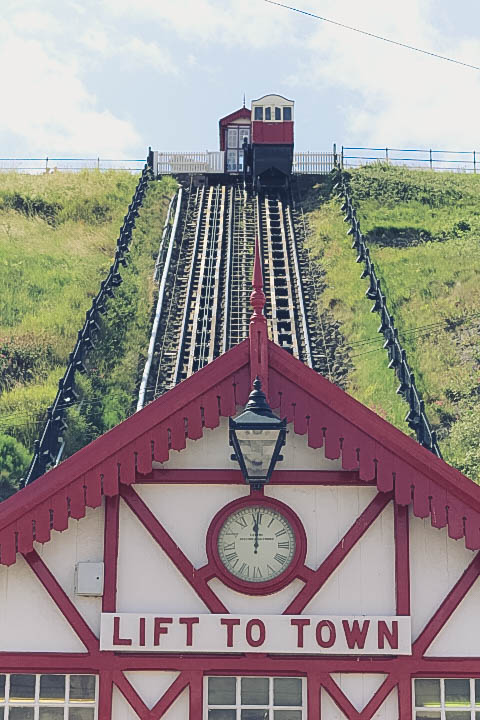 The Verdict
The Spa is a sweet retreat for families looking for traditional seaside fun, rambling couples with dogs, or surf lovers with the ocean in their sight.
Yes, the decor needs some updating, but that's in hand; and I'm sure the hotel's future guests will relish these extra touches of comfort when they're in place.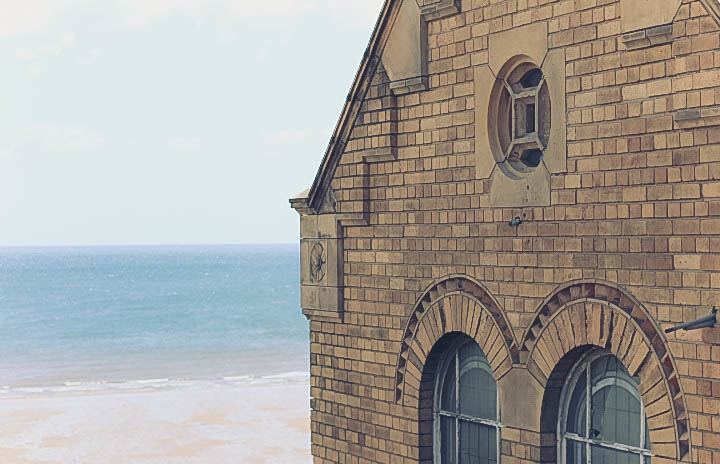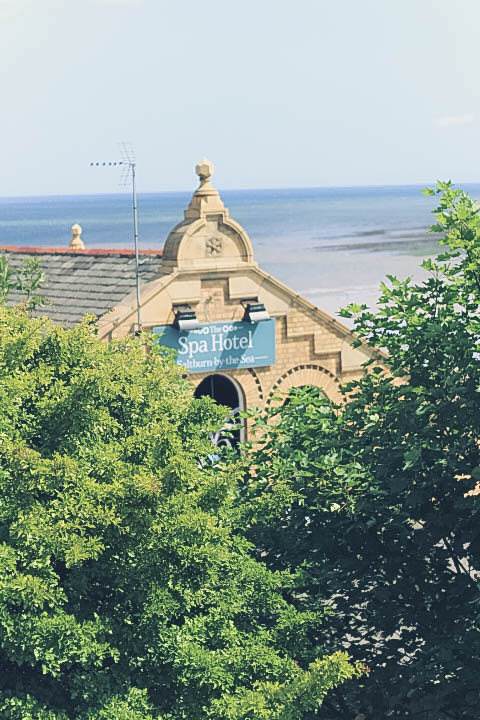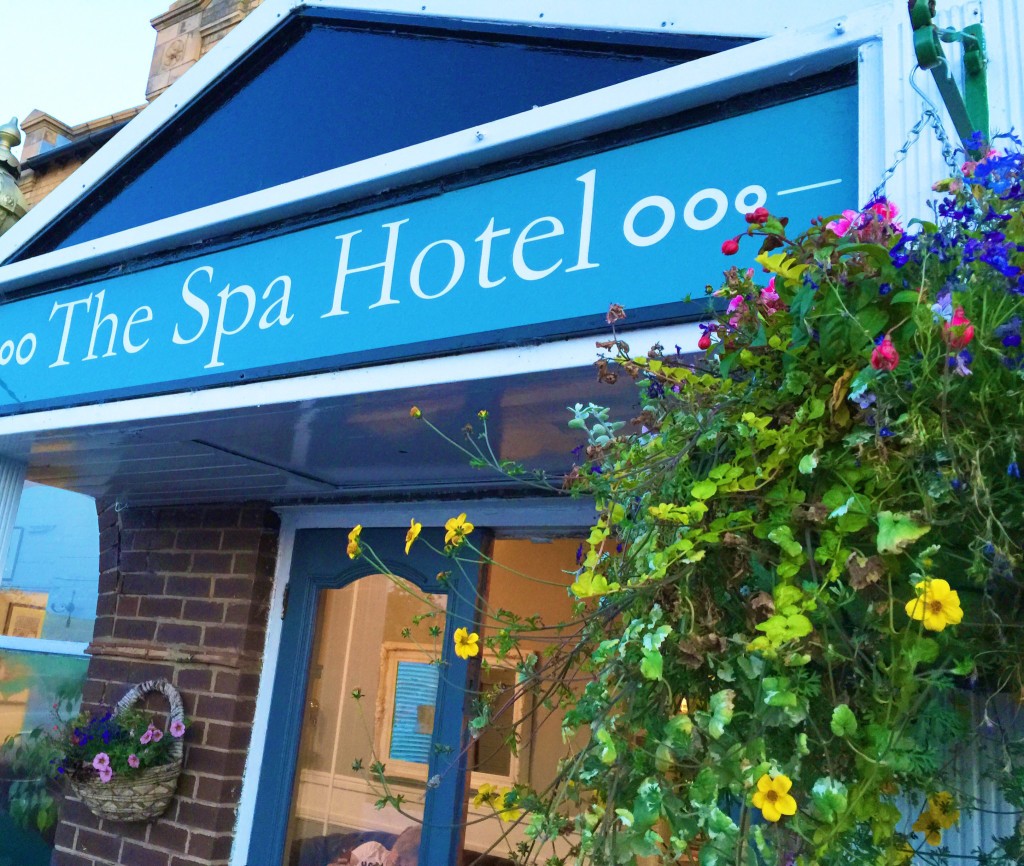 In the meantime, the Spa comes with a light, down-to-earth Saltburn spirit; most of the staff are Saltburn born and bred, and are very proud of the fact, too.
You really get the sense the hotel is a part of the Cleveland community, so anyone with metropolitan airs and graces had best leave them at the door.
The brilliant manager, Jane, who moved back to Saltburn after globe-trotting for a good portion of her life, was lovely.
She completely understood my disappointment about the cancelled surf lesson and invited me out for drinks that evening to help me make the most of my time in Saltburn.
Similarly, the hotel's owner, Cathy, was nothing but apologetic when I told her what happened. As she explained, the surf package concept is still new and there's clearly a little ironing out to do before it's perfect.
I dig that.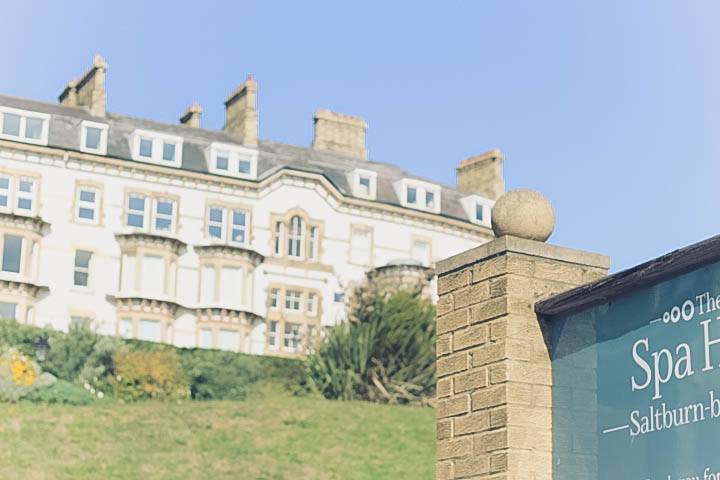 Other hotel amenities
The bar, lounge and playroom
If you get bored of the view outside – yeah, as if – the Spa Hotel has a good sized bar and lounge for you to laze in, and a playroom stacked with toys and books for kids.
Thankfully, there's wi-fi in the lounge and bar so, as you can imagine, I spent quite a bit of time hanging out here and drinking cup after cup of freshly-ground coffee.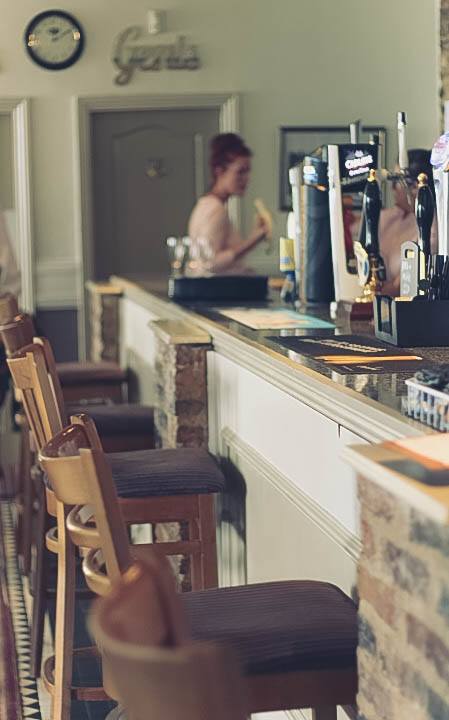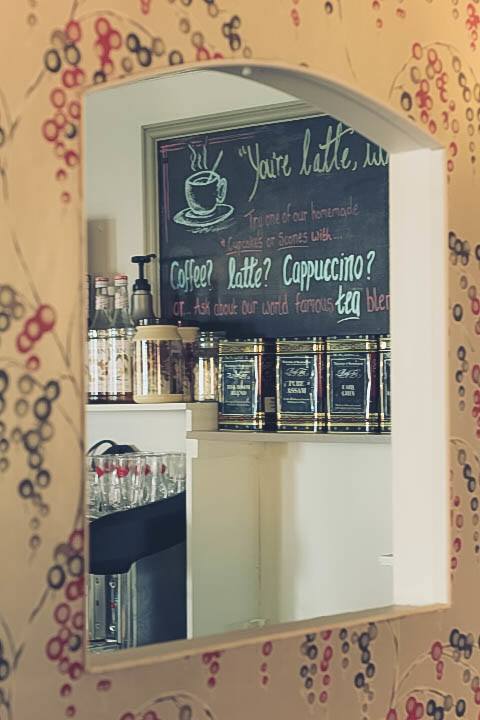 The Amber Rooms
Should your ripcurl not come in, like mine, The Spa Hotel does have beauty treatment rooms where you can de-stress with a massage, facial or manicure.
Sadly, I didn't get to experience the 'Spa' side of the hotel because I was too busy drinking the most incredible mocha at a cutesy chocolate shop I found in town – more deets, here.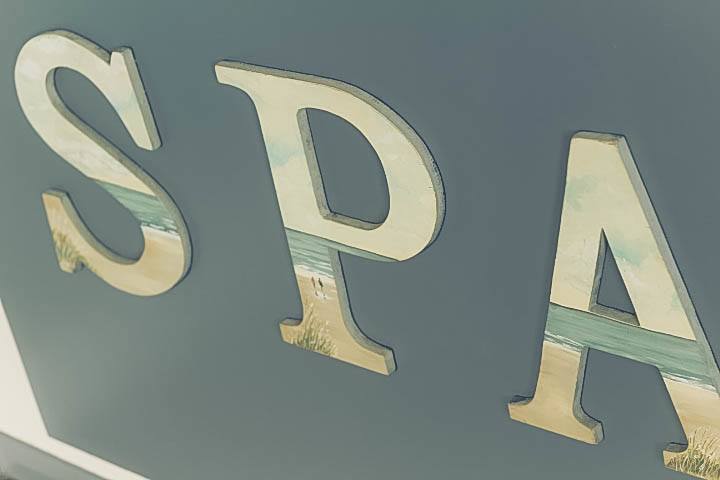 Function Room and Waves Restaurant
The newly refurbished Waves Restaurant is the second spot to eat in the Spa Hotel, although I didn't get a chance to check it out. The hotel also has a huge function room making it a popular wedding spot.
Worth checking before you go
One thing you need to check before you book a weekend at The Spa Hotel, is if the hotel will be hosting a wedding and where your room will be in relation to it – just incase you end up a part of the celebrations!
Sweet deets
The Spa Hotel Surf and Stay Package includes a 2 night stay at the Spa Hotel, with breakfast, a surf lesson and afternoon hire on both Saturday and Sunday. It costs £210 for two people and £379 for a family of four.
Double rooms with breakfast start from £75. Family rooms with breakfast start from £90.
Disclosure
I enjoyed a complimentary two night Surf and Stay package at The Spa Hotel. This review is an honest reflection of my stay at the hotel and my opinion of it – I'd never post anything I didn't believe in, I'm not sure what the point would be!
If you LOVE this post please hit one of the social buttons above and share it with your tribe. Thank you—you're amaze sauce (but you don't need me to tell you that)!