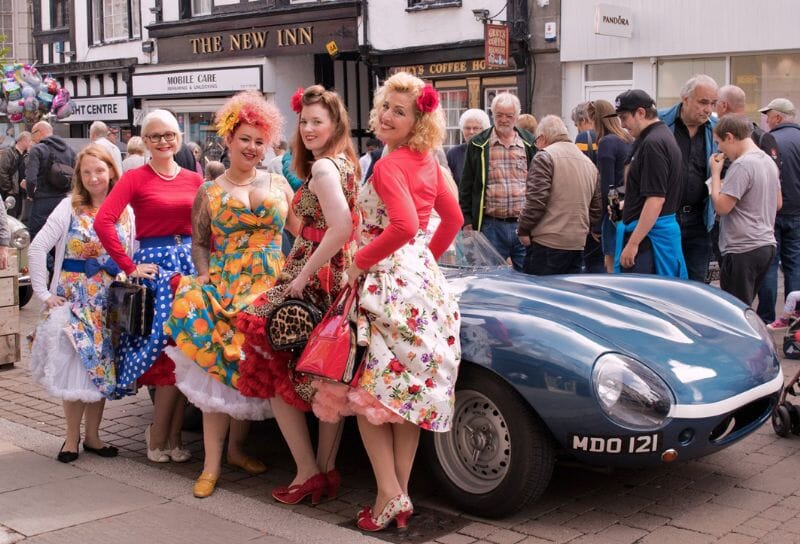 Breathe easy: there are not many more weekends left until the kids go back to school and normality can reign again. If you have time this weekend, in between getting new uniforms, lunchboxes and school shoes, we've found some fab things to do. And who knows, the sun might even shine too. Enjoy friends!
For more ideas on what to do this weekend, there's also my Weekend Directory to visit.  If you do go to any of the events below, swing by the comments below and let me know!
---
Event | Family Roller Disco, Kirkcaldy Leisure Centre, North of Edinburgh
Sat 24th August |Tickets: Adults £6, Children £5, Family ticket £20
Get ready to roll at this fun family event at Kirkcaldy Leisure Centre. From 2pm till 4pm there will be lights flashing, music playing and lots of people clinging to the sides as they try their best roller skate.
It's a skill all children seem to be born with, but many adults can't master. Boogie and skate your way around the hall with the whole family. The perfect quality time activity with the kids.
---
Event | Glos Goes Retro, Gloucester City Centre, Gloucestershire
Celebrating every decade from the 1900s, the Glos Goes Retro is a free show that makes for a great afternoon, nosing at some amazing classic cars, motorbikes and scooters. Plus, there'll be plenty of costumes, displays and live music, too.
Set in centre of Gloucester, each street will be themed as a different decade so you can literally wander through time. This blast from the past provides some top-notch vintage entertainment for everyone.
---
Event | Outdoor cinema: The Jungle Book,  Sophia Gardens cricket grounds, Cardiff
Sat 24th August | Tickets: Adult £14.50, Under 16s £9.50
The Jungle Book – one of everyone's favourite classic Disney films. Bring a blanket and your loved ones to cuddle up under the stars and enjoy this original Disney animated classic.
Before the film starts there will be music, food and snack bars to grab and enjoy with the movie. All together now, "look for the… bare necessities."
---
Workshop | Design and Print to Sell, New Brewery Arts Centre, Cirencester
Sat 24th August | Tickets: £85pp
If you love to design, enjoy lino or woodblock printing and are interested in how to make your designs into saleable items,  then this could be the workshop for you.
Hosted by the wonderful New Brewery Arts Centre in Cirencester, this one-day course will give you the opportunity to make some prints, trialling your designs, and discuss how these could be developed into a product range.
By the end of the day, you'll be full of ideas and . information to sell your work with greater confidence.
---
Event | The Gin Journey, Secret Location, Manchester
Sat 24th August | Tickets: £63.96
Ah gin, is there anything you can't do? The Gin Journey Manchester will take you on an exploration into the history of gin and its connection with the great city of the North while serving up some local delicacies. Sample gin made in the heart of Manchester by a gin loving couple and visit iconic Mancunian buildings.
The Gin Journey Manchester begins at 14:00 and finishes at 18:30. The tour includes 5 samples of gin, 5 cocktails, in 5 amazing venues, a chauffeured drive from bar to bar, a distillery tour and a ridiculous amount of fun. Sign me up!
---
Want to see your business here?
Do you have an upcoming event that you'd like promoting to our readers? Email us and tell us about it!