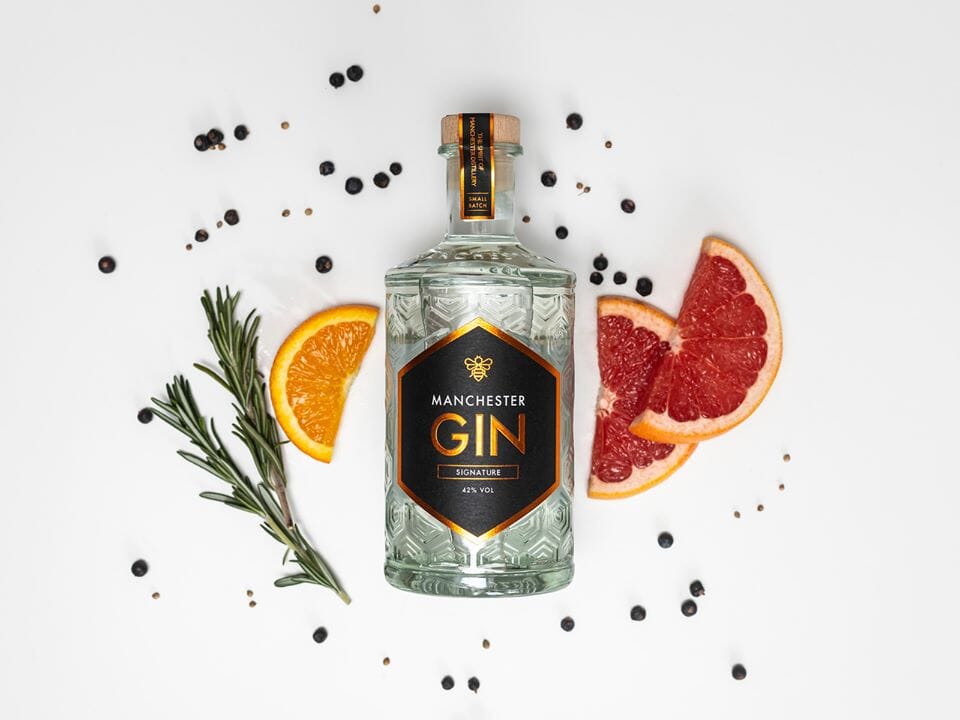 Drink gin, set a world record

– what's not to like? 
You know how it works: when life gives you lemons, stick them in a gin & tonic. And corona is one huge feckin' lemon. So, to help you stay gin-soaked this lockdown, Manchester Gin is launching the world's biggest (hopefully) virtual gin tasting. Praise the Lord.
Yes, on May 30th at 8pm, Manchester's gin royalty is attempting to break the record for the world's biggest gin tasting. The distillers are hoping to bring together (virtually) more than 800 gin tasters from all over the country for a stay-at-home gin world record and crush the current record of 796 tasters. Franky, it's the easiest 'thumbs up' we've ever given!
If you want a splash of the action, order your Stay Home Tasting set for £40 (buy from the website) and save the date in your lockdown diary. The set includes all the gins and tonics needed for the virtual tasting for two people, alongside two lovely Manchester Gin glasses.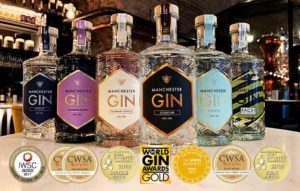 The world record attempt will stream live on Manchester Distillery's Facebook and Instagram from 8pm and you'll be walked through a guided tasting by Seb and Jen, Manchester Gin's Founders and Master Distillers.
The tasting order is as follows: Signature Gin with Light Tonic, Raspberry Infused Gin with Mediterranean Tonic, Wild Spirit Gin with Black Olive and Rosemary Tonic and Blackberry Infused Gin with Elderflower Tonic. Drink and be merry and pop your questions in the comments to discover how Seb and Jen create the gins and what makes each one special.
Manchester Gin has quite a rep as one of the UK's most awarded gin brands, receiving praise from top experts for its gin-making classes and tours. Since it opened in September 2019, the distillery has welcomed huge crowds into its bar and restaurant and was even rated 'number one thing to do in Manchester' on TripAdvisor.  Bottom line, they know their juniper berries.
20% of all profits from the Stay At Home tasting sets go to The Big Change MCR, a charity supporting homeless people in Manchester. Sweet, we'll gin to that!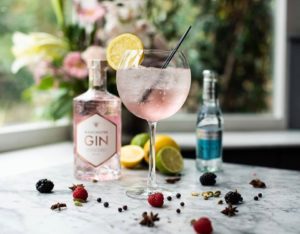 ---