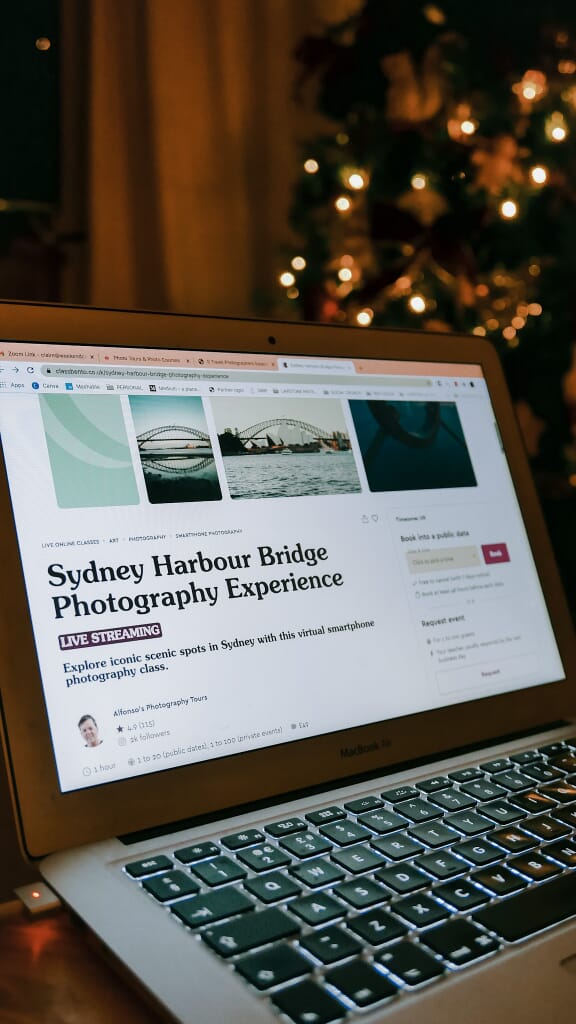 Winter in the UK is well and truly settled in for the long haul. The chances of escaping overseas to soak-up the sun and snap the sights are practically impossible, right? Wrong!
Say 'G'day mate' to your new online best friend: photographer Alfonso Calero who's ready to take you on a virtual walking tour of Sydney Harbour Bridge, via ClassBento, live in the Australian sunshine.
It's 8pm our time (GMT) when I log onto the Zoom link for my 1-hour virtual tour photography class. In Sydney, it's 7am in the morning and Alfonso, our photography teacher, is waiting with a smile on his face and the sun overhead.
Alfonso is a multi award-winning photographer with over 20 years' experience. He's recruited some of Australia's best photographers and now he's joined forces with ClassBento – a new online platform which has just launched in the UK, offering a range of affordable virtual workshops for you to enjoy, from virtual tour photography classes to cocktail-making workshops.
The theme for Alfonso's virtual photography class is simple: how to take better snaps using your smartphone and edit them professionally using Snapseed – a photo editing app that's free to download and use from the App Store and Google Play.
In total, there are 10 of us joining Alfonso on this sunny-side up digital tour of his hometown. As good students we've all downloaded the Snapseed app before class, along with Afonso's handy photography cheat sheets that he emailed over the day before.
After student introductions are over, it's time to go 'walkaabout' around Sydney harbour-front and learn how to take impressive scenic shots of two of Sydney's most iconic sights – the Opera House and Sydney Harbour Bridge – using natural light, correct exposure and composition.
Now, attempting to photograph two of the world's most famous landmarks on the other side of the world, via the power of Zoom, does sound bonkers, admittedly. How is it possible? How will it work? But strangely, it works – and is a lot more fun than you might think.
For the session, Alfonso's eyes become our eyes, and our laptops become the camera. He takes us to the best viewpoints for photographing both the bridge and the opera house and then, once he's in position, tells us to 'screenshot' a good image when we see one (whilst remembering insights he's given us about composition, contrast, light, balance and shape).
Once we're happy with our screenshot snaps, we transfer the images to our phones and open them in Snapseed to start editing. Snapseed is packed with useful tools to help smartphone photographers produce beautiful images from raw files. For those who've never used the app before, there are a lot of settings to master and this session with Alfonso is far too short to work through them all.
Fortunately, having used Snapseed myself in the past, I could happily follow along with his editing instructions; and was delighted to discover new tricks to help master my smartphone edits in the future. Alfonso furthered our knowledge afterwards, graciously answering our photography and editing questions at the end of the session.
The results of my 1-hour virtual photography trip to Sydney were better than expected: I ended up with pictures that I could've taken in person with an iPhone and would, maybe, fool my friends and family.
I also came away brightened by the Sydney sunshine and the sense of being there, without actually being there. All for the cost of a good internet connection and an affordable fee – and I'd say that was pretty fair dinkum.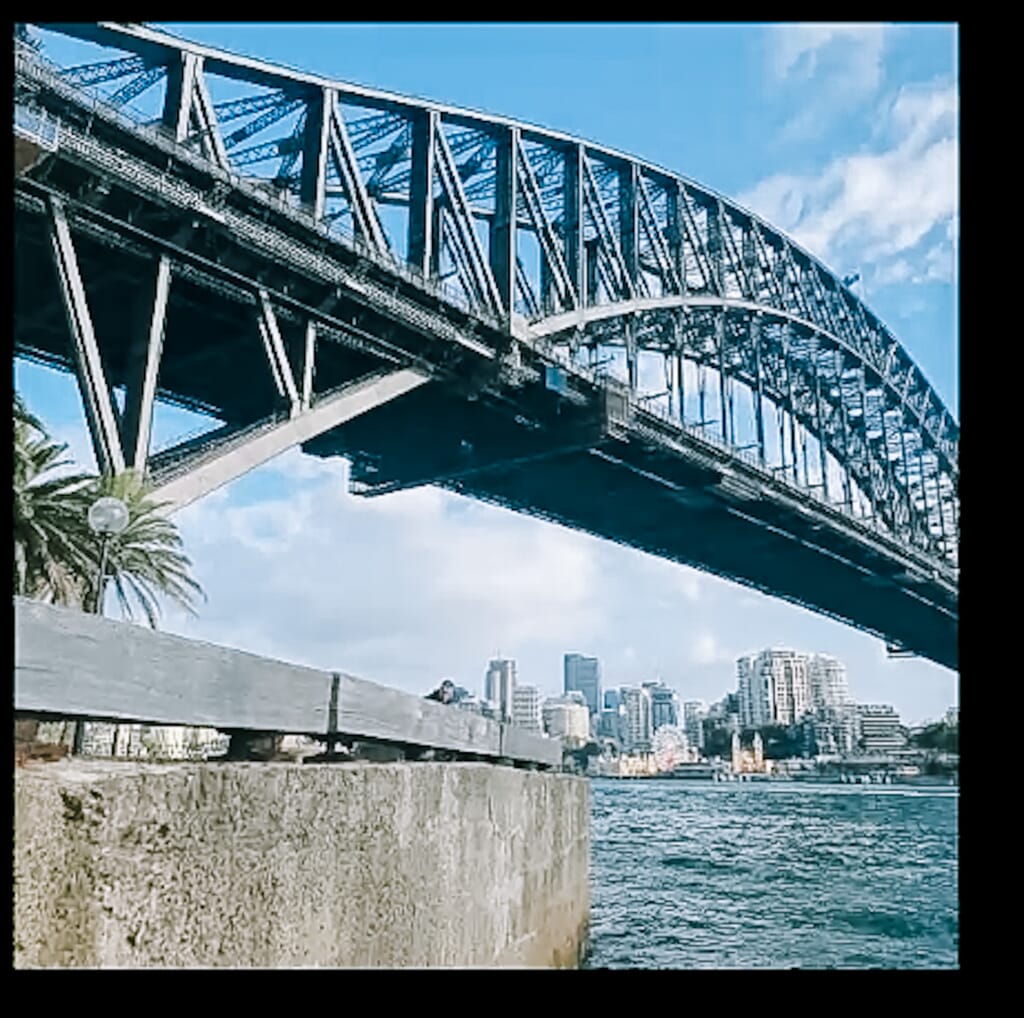 ---
The Verdict, Short and Sweet
Good For: Bringing professional photography skills and a sunny Sydney vibe into your winter evening. Alfonso is a friendly, knowledgeable host, happy to answer questions at the end of the session – and even hooking up with you on Instagram so you can carry on your learning journey.
What's more, despite the fact it was being beamed live from the other side of the world, there were never any technological delays. In fact, you feel connected to the rhythm of a Sydney morning as you see and hear Sydney joggers and commuters passing by.
Not Good For: Smartphone Photographers who already know their way around the Snapseed editing app or those who are completely new to it. This class is better if you have some knowledge of Snapseed and need to supplement it with additional tips from a pro.
We would've preferred a 2-hour virtual tour photography session (partly due to all the questions we had) and would've liked to learn more about the other smartphone editing apps out there, such as Lightroom. Having said that, Alfonso offers a free 94-page downloadable e-book via his website packed with info. Which is ripper.
Price: £49 for 1-hour | Book online with ClassBento
---