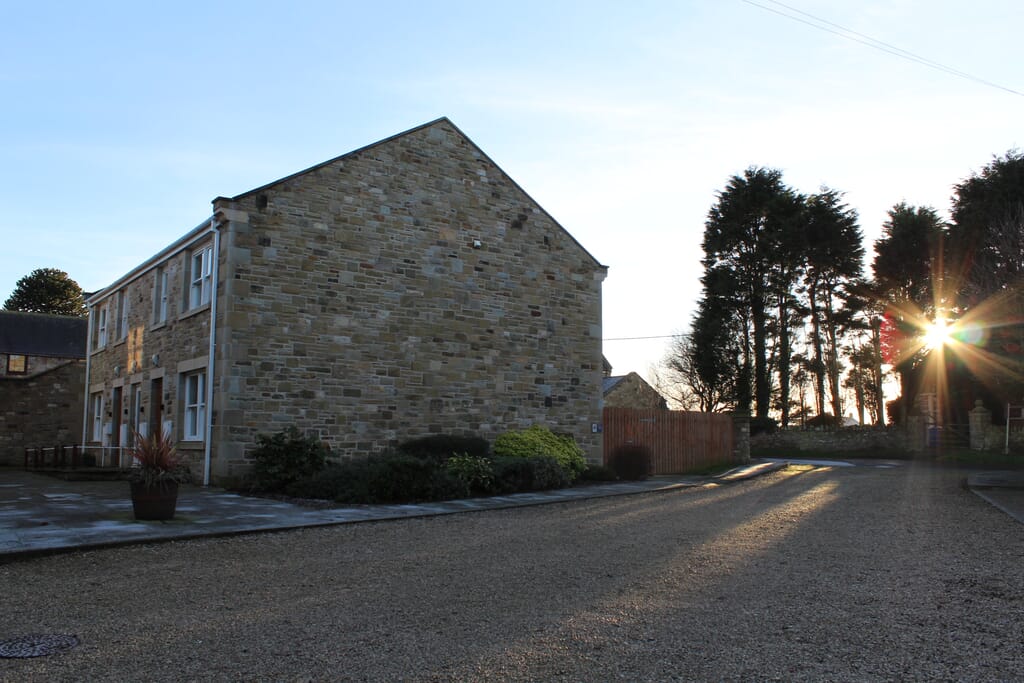 BEADNELL, Northumberland – Welcome to, what I believe, is one of the cosiest, homeliest, snuggliest holiday apartments that you'll find on this sweep of Northumberland coastline.
'Why-aye man', I hear you cry. 'What is it aboot this apartment in Beadnell that makes it champion?' *
It's a fair question Biff so, to answer it, here are 10 reasons why you have to rest your head in the bloomin' lovely Ebba's Neuk (previously No.5 Appletree) apartment if you're considering Northumberland for a weekend break.
(*I apologise to all Geordies reading this. I know, it's not big and it's not clever.)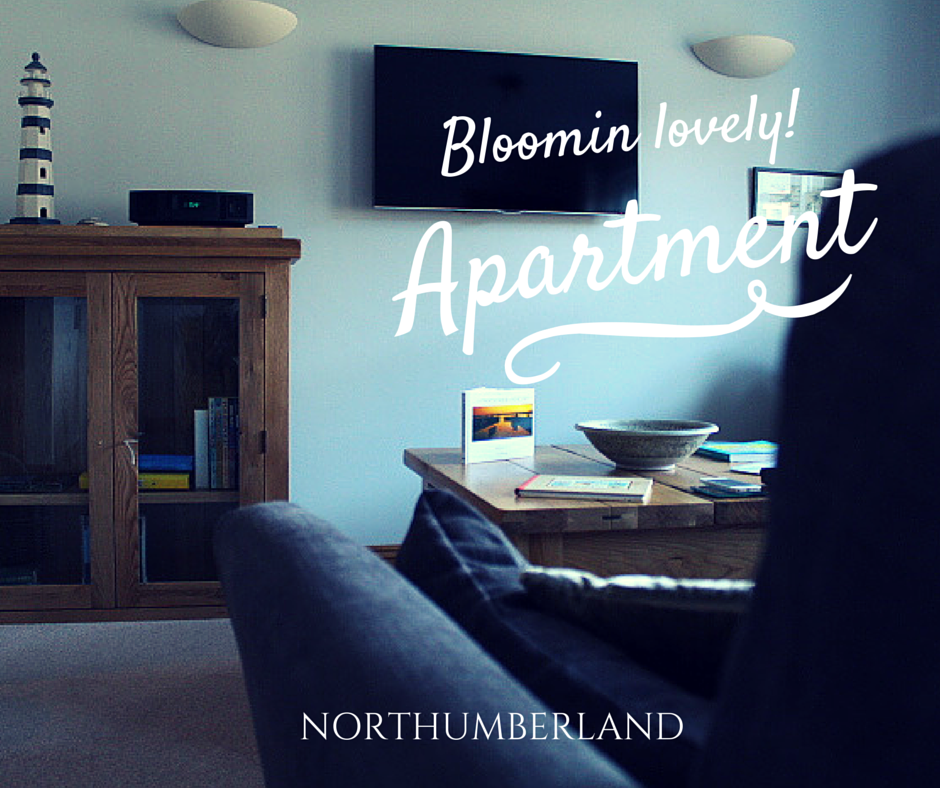 1. It is furnished for luxury living not function
What I was expecting and what I got from this apartment in Beadnell, couldn't be further apart. I was expecting warm and snug with a 'functional' vibe – you know, it's been furnished for people coming in and going out… over holidays… for weekends… but what I actually got – WOW.
This apartment has not been made for you or me, it's been made for two people who love Northumberland with all their heart.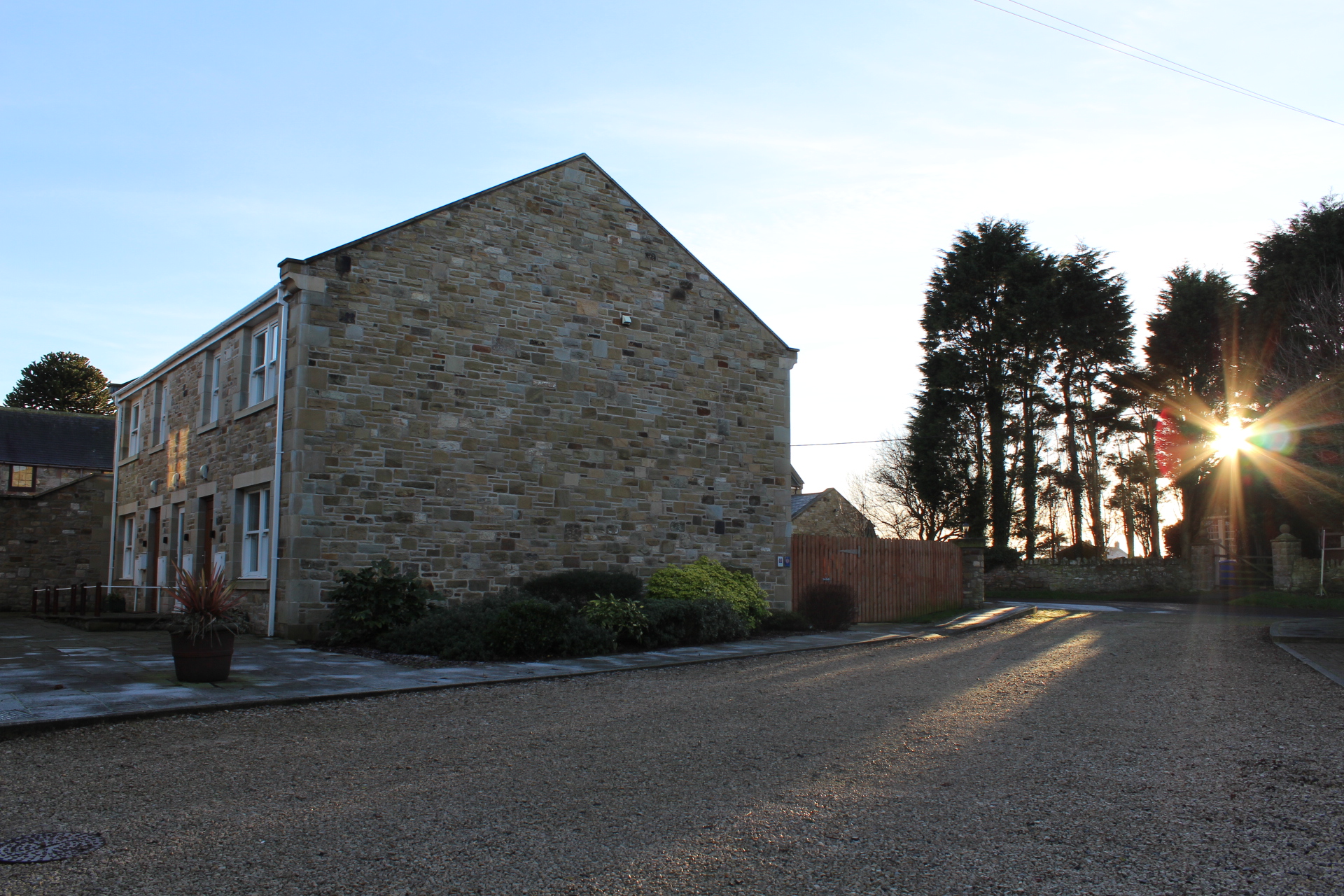 Everything in it – from the cushions on the sofa, to the hall clock on the wall, has been dreamt about, worried over, and then chosen because it was right for a home. Not because it was right for a holiday let.
And that love, that deliberation, that attention to spotless detail means that Ebba's Neuk is the home away from home you never knew you had – and you'll never want to leave.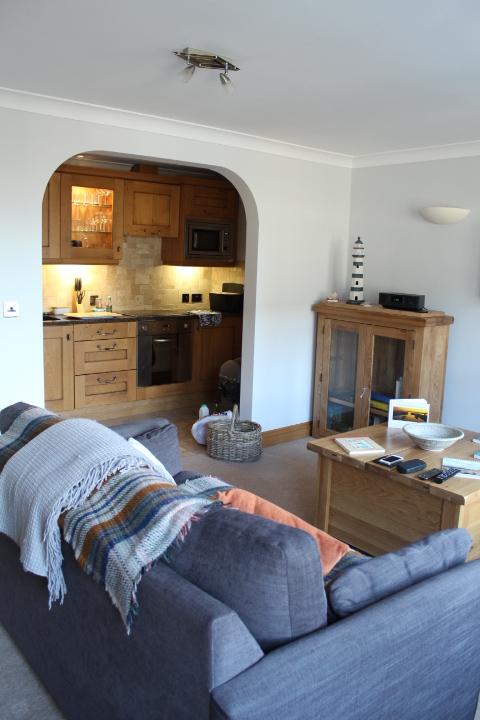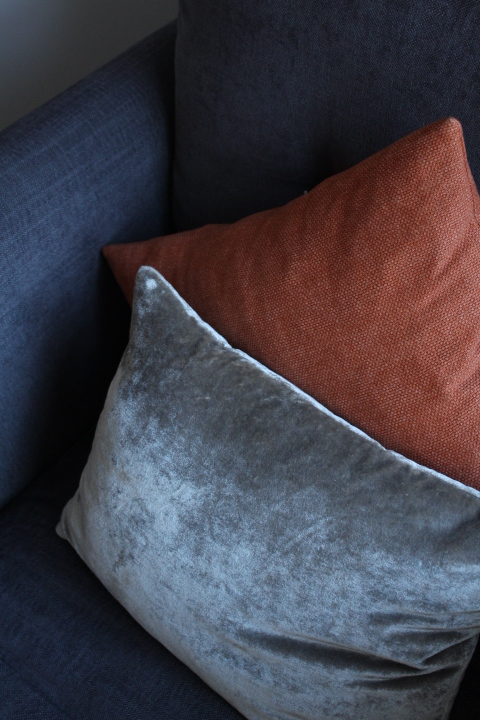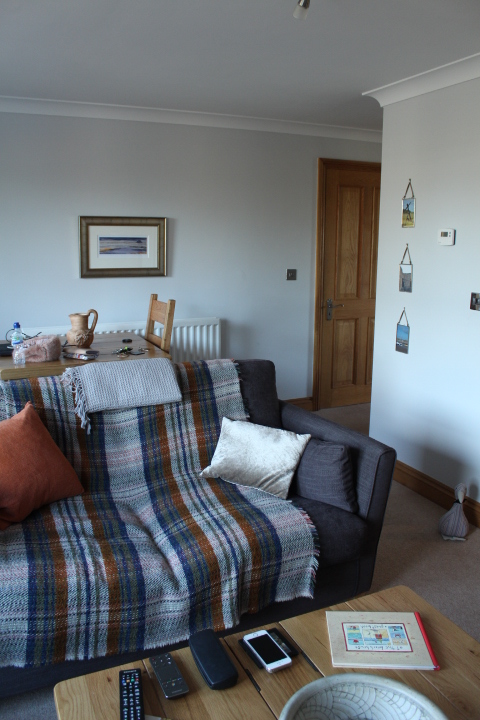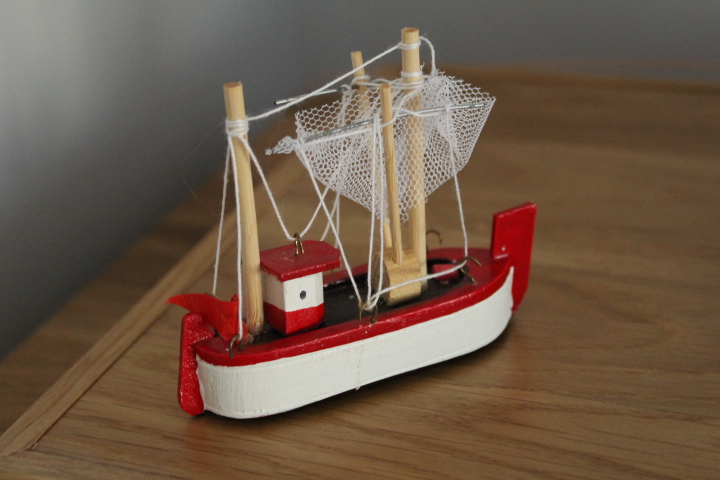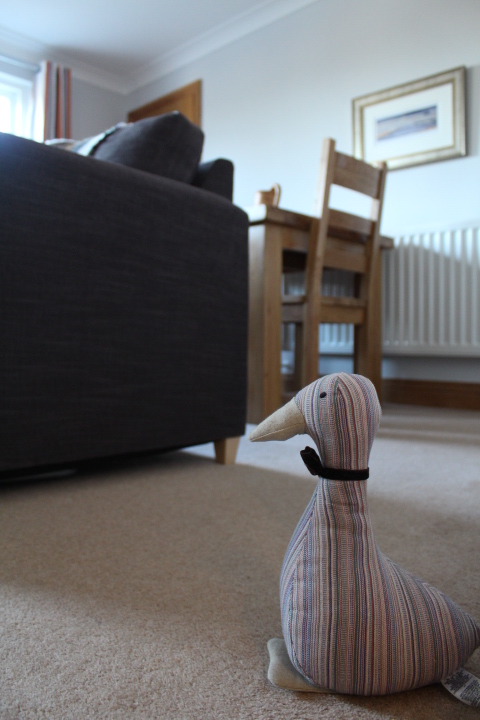 2. You'll have the best night's sleep of your life
Ebba's Neuk has one double bedroom with an en suite. Again, like the rest of this wonderful Northumberland apartment, it's comfort with a capital 'aaaaaaaahhh'.
You sink into the double bed when you lie on it, you're wrapped in the best linen and duvet John Lewis has to offer (all linen and towels are included in the rent), and the curtains are thick enough to keep night-time in – even on the brightest spring day.
And because Ebba's Neuk apartment in Beadnell is set in a superb pin-drop quiet location, it means getting proper rest – the kind that refreshes your soul – is inevitable.
I relished the idea of slipping into bed in Ebba's Neuk every night. And when I got home, I fell into a heavy sulk that my bed wasn't up to scratch. We're still not talking.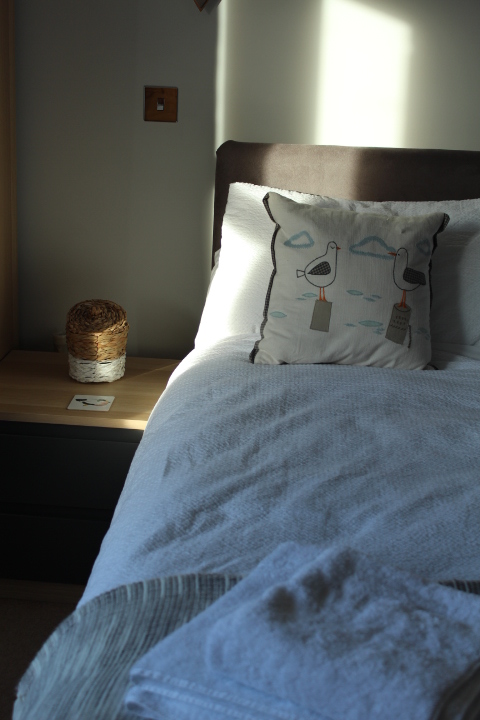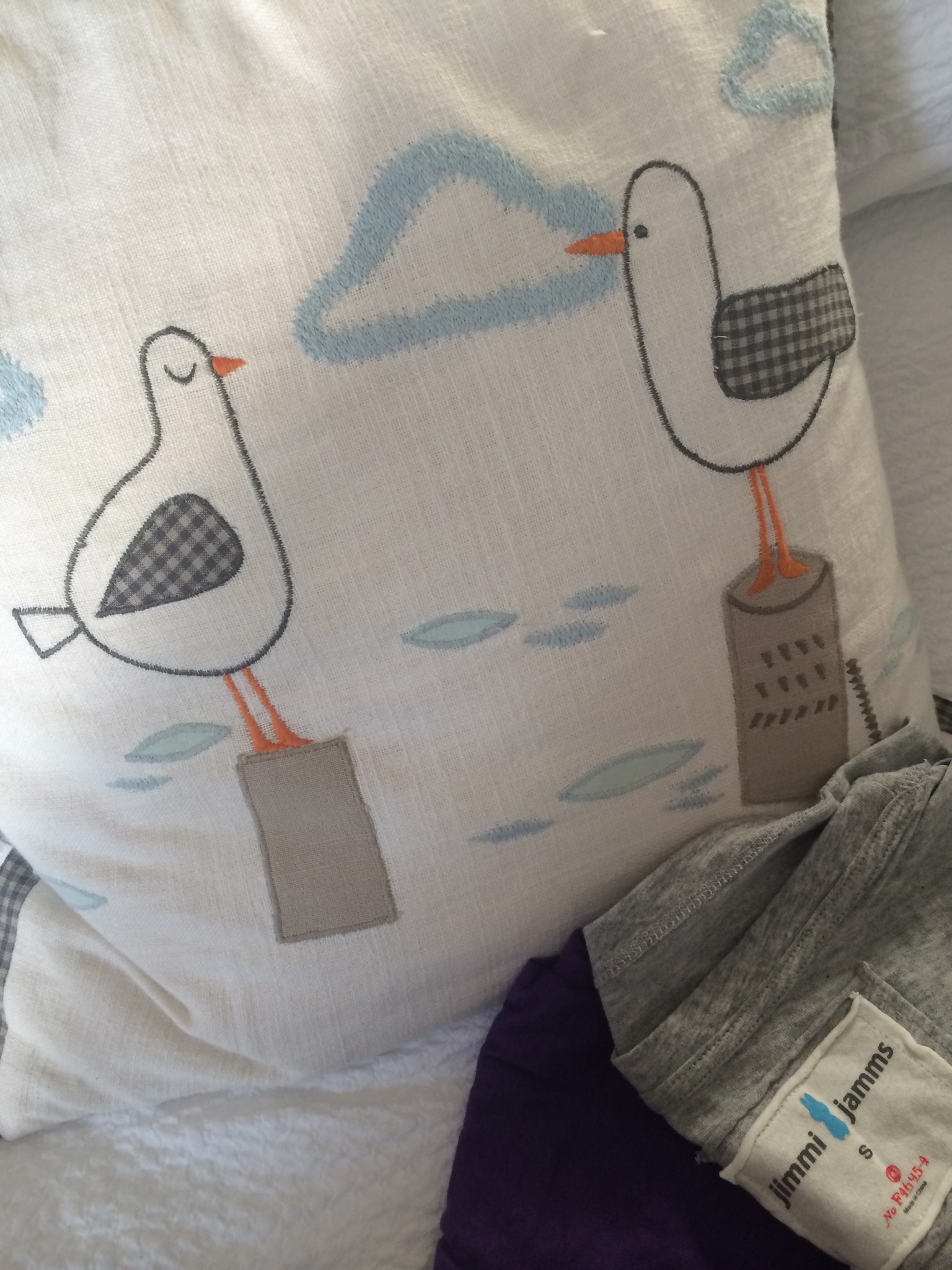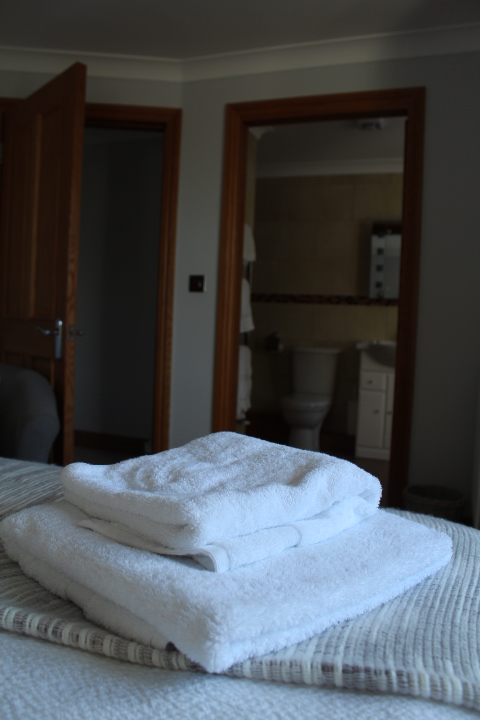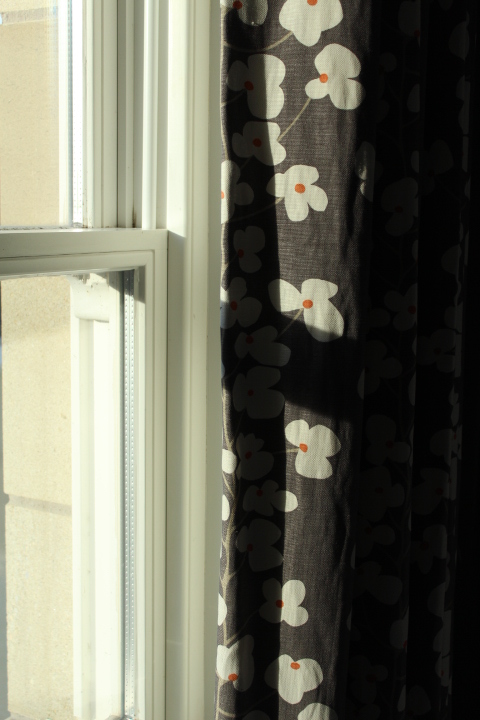 3. It's a sanctuary from the stresses of everyday life
I came to Northumberland for a winter retreat to escape the bustle of my life, and this cherry blossom of a holiday apartment in Beadnell delivered everything I could've wished for.
It was supremely peaceful; a place where I could just close the door on the world and read and write without being disturbed by traffic or families or the other flurries of life. Best of all, it was safe.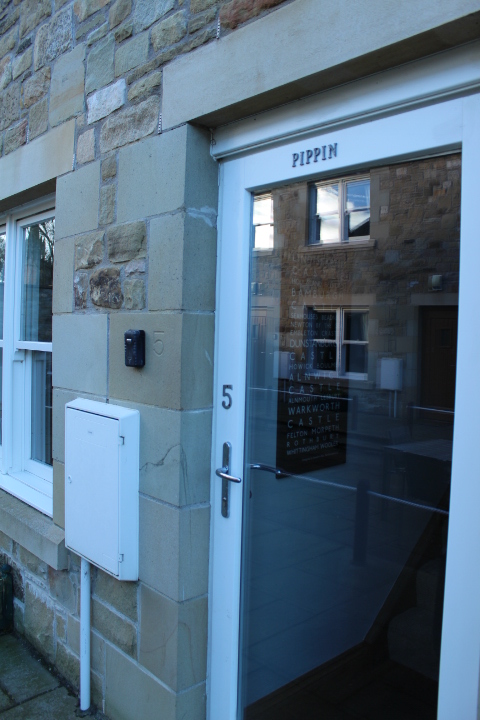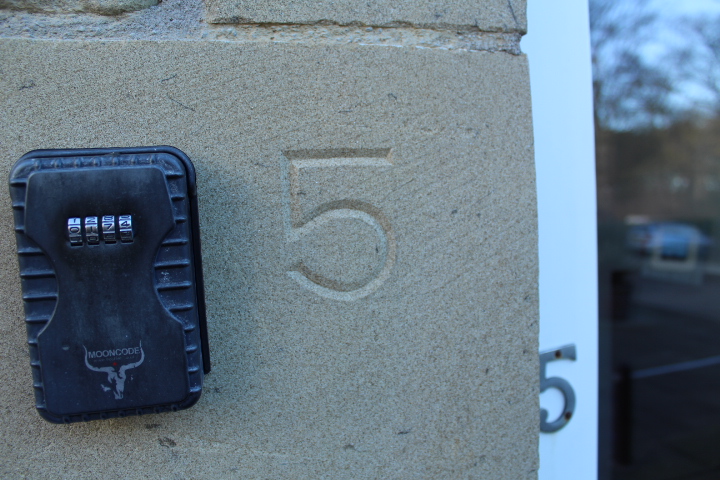 Ebba's Neuk is on the first floor of a modern cluster of holiday apartments, just off the B1340 Beadnell. To get into it, there's a private front doorway, good sized entrance hall, and thickly carpeted stairs.
At the top of the stairs, the main door to the apartment is a solid softwood door, which is lockable. So if you visit on your own, like I did, you feel perfectly protected.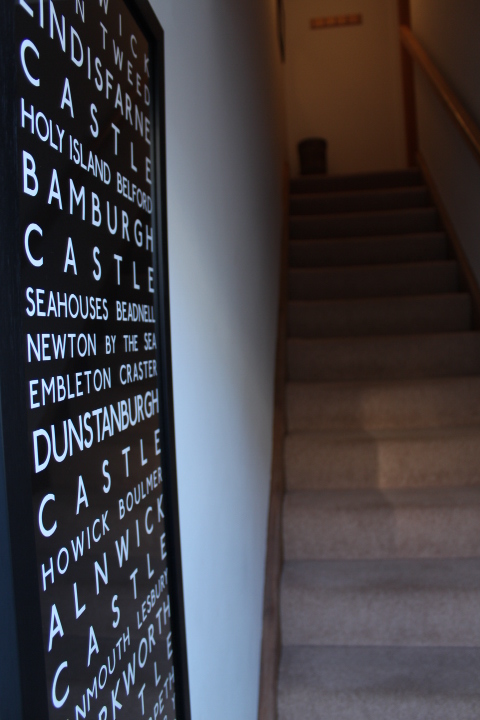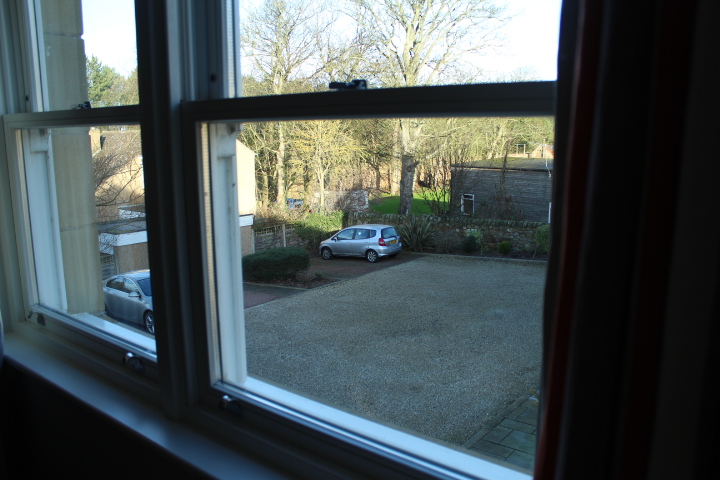 4. It's sublime for one and delicious for two
The lounge is just the right size for a couple, with a dining table to enjoy good grub and conversation, and enough room for visiting friends and family to swing by for drinks.
The bedroom and bathroom are spaciously formed for your daily bits and bobs and night ablutions, without tripping over each other as you shimmy, shower and shave.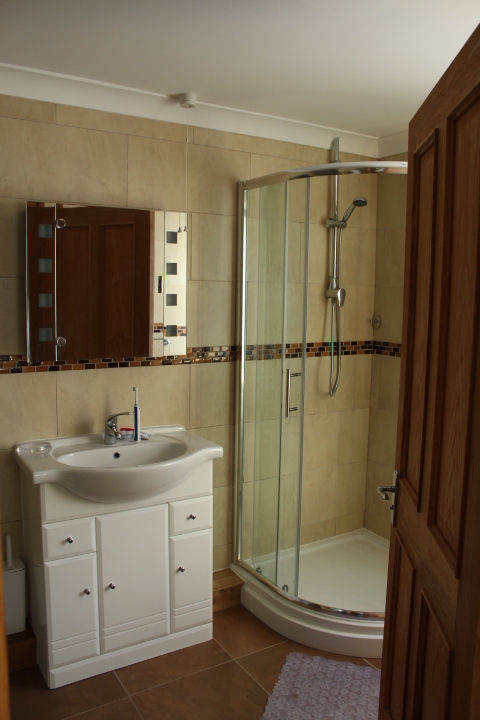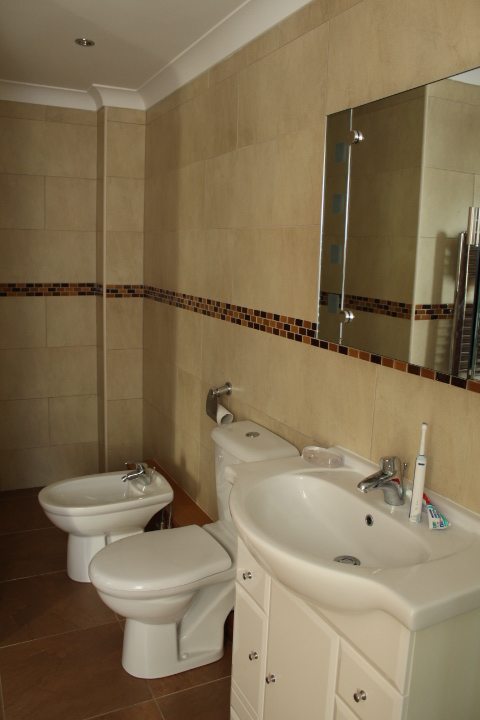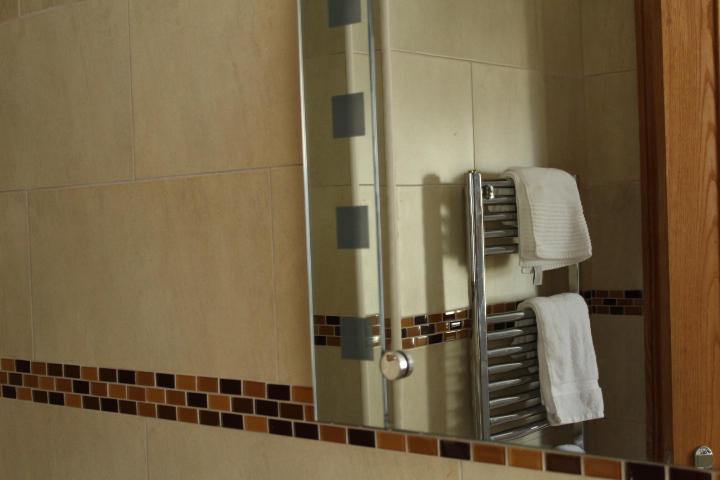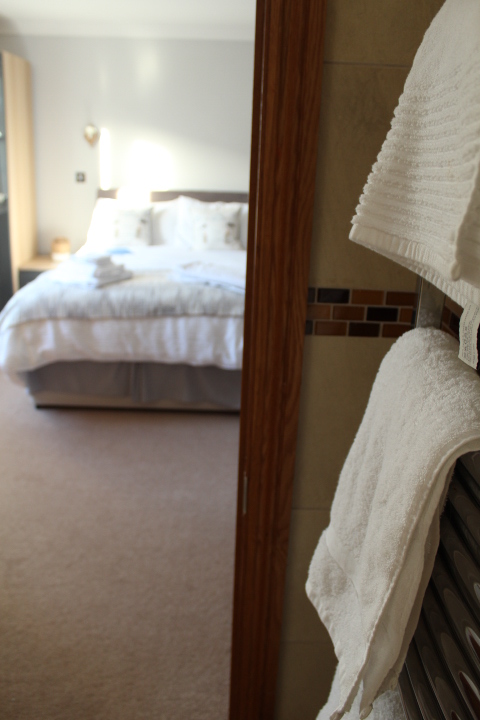 The kitchen has everything you could need as a couple or solo guy or gal – dishwasher, washing machine, tumble drier, pots and pans a-plenty, and the rather nice surprise of a Nespresso machine. Zing!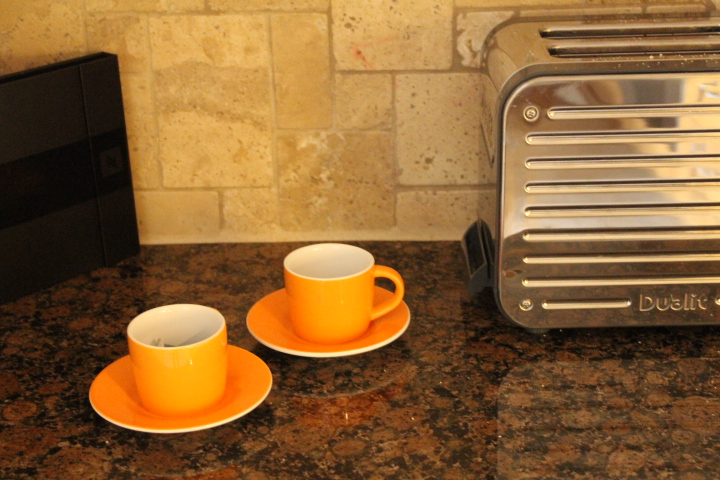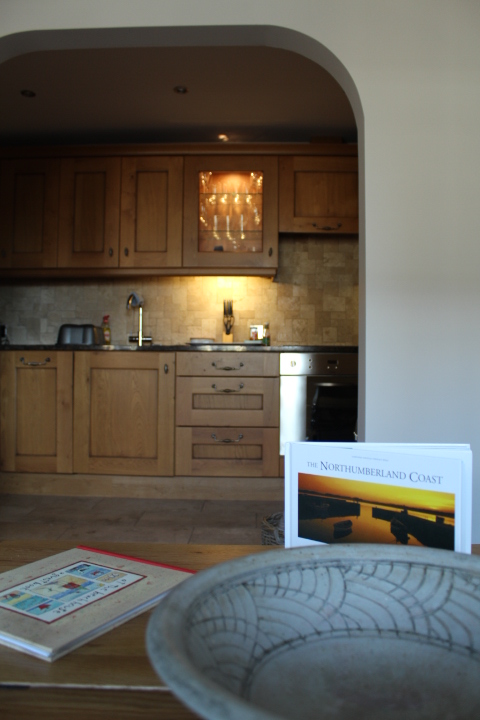 If you're a solo adventurer looking for a writing escape or a bird-watching retreat or just a little 'me time', for instance, Ebba's Neuk fits the bill nicely.
In fact, I would blissfully live in Ebba's Neuk forever more – just me and a G&T. And I will joyfully return to this holiday apartment in Beadnell soon for another Northumberland escape pour uno.
5. It's a skip away from a decent pub, serving decent food
Slip out the door and head around the corner. You'll find The Craster Arms waiting to serve you fat plates of traditional fayre layered with Northumberland spirit at a pocket-pleasing price.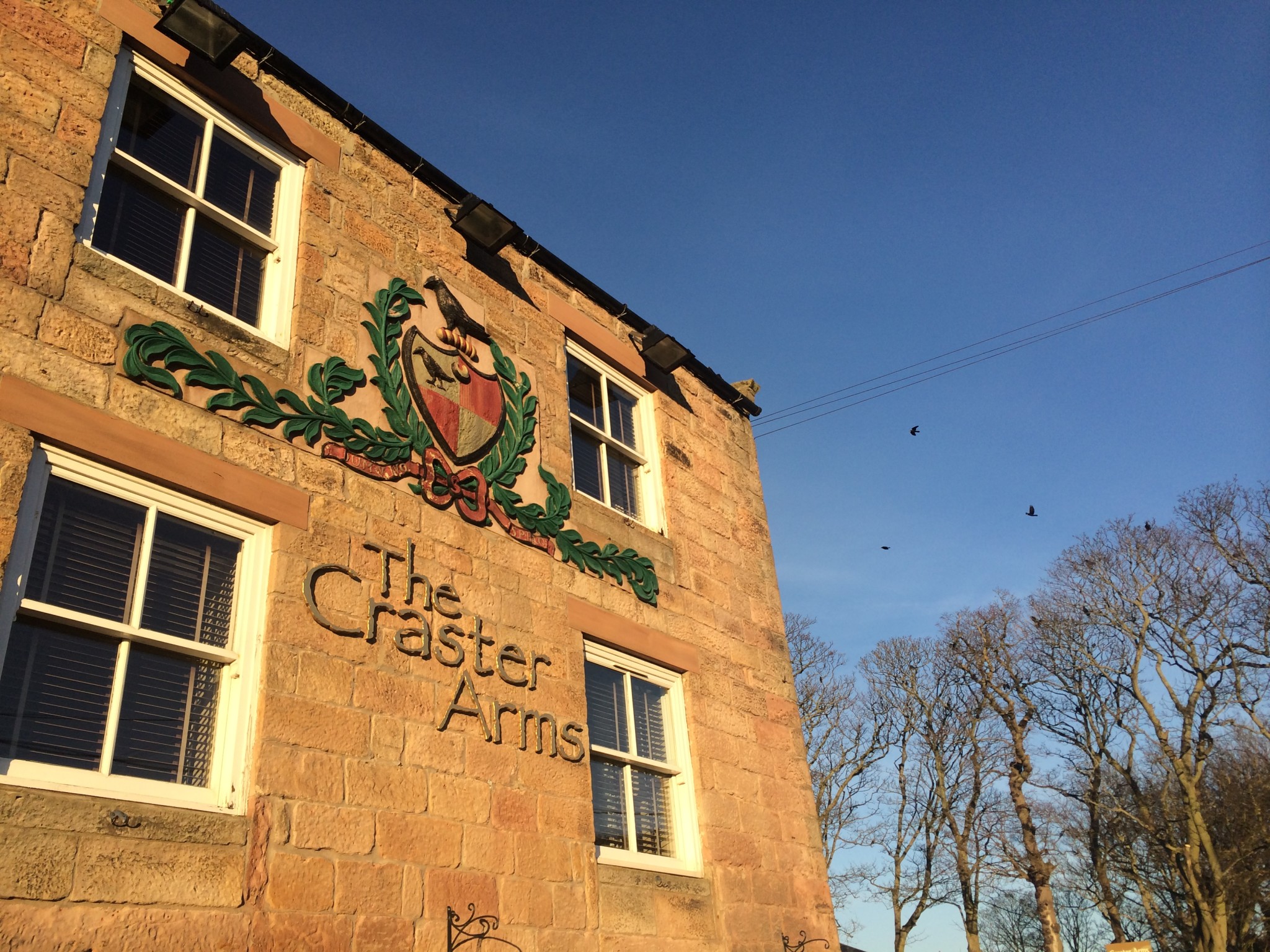 The Craster Arms is a traditional 15th/16th century coaching inn with many charms; it's still throbbing with that 'heart of the community' sensation that other pubs have lost in order to appeal to the gastro-crowd.
Which means you'll be mixing with Beadnell locals as well as visitors (it's always nice to get a real deal experience). Plus, you may even spot a famous face in The Craster Arms.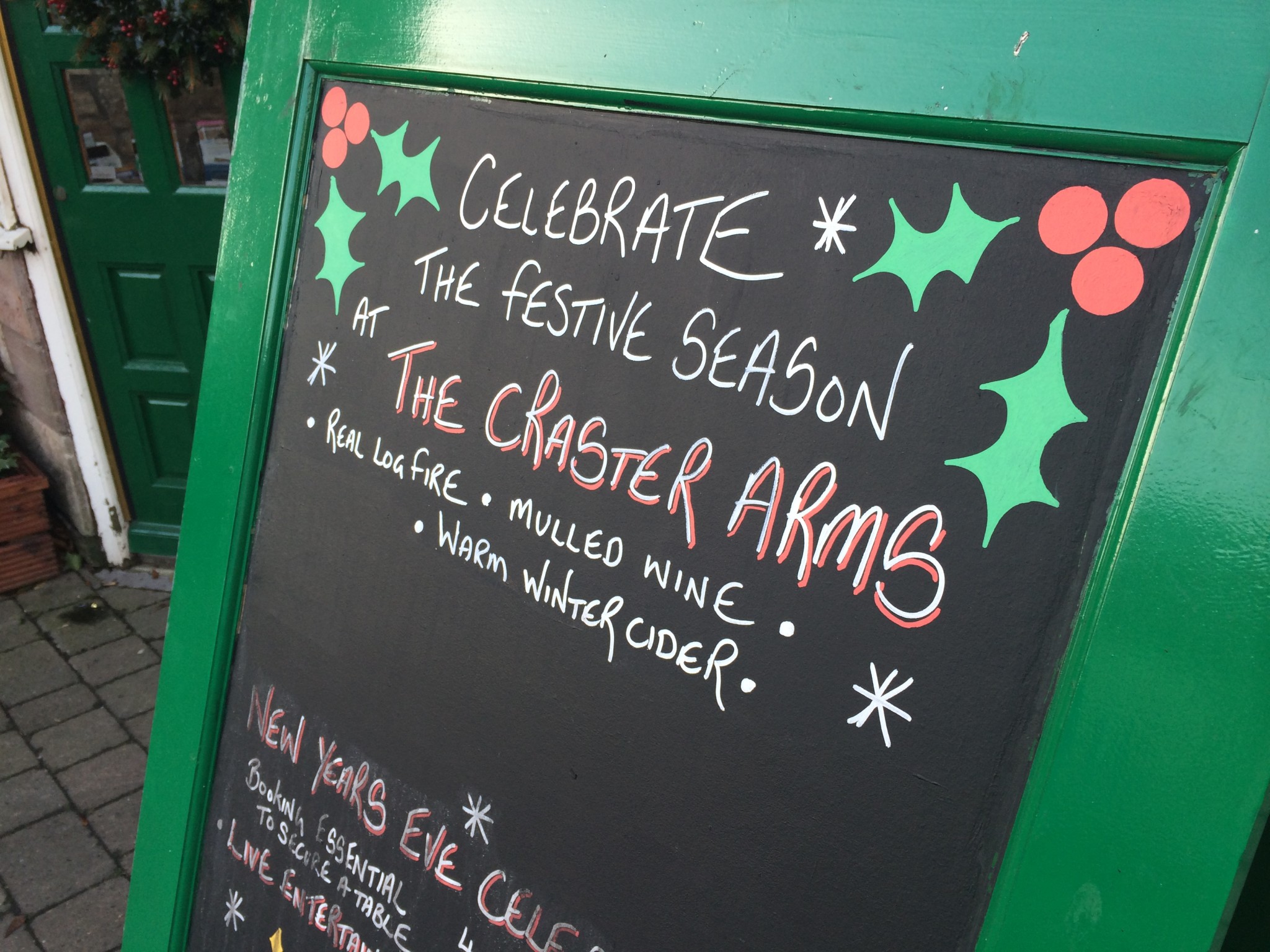 I've heard, on good authority, that whilst filming Tales from Northumberland, Robson Green and his crew settle in The Craster Arms for the evening, providing drinks for everyone in the bar at the time.
(My source was not present at the time, but kicked himself hard and sharp the next morning when the landlord of The Craster Arms spilled the beans about the night before. Doh.)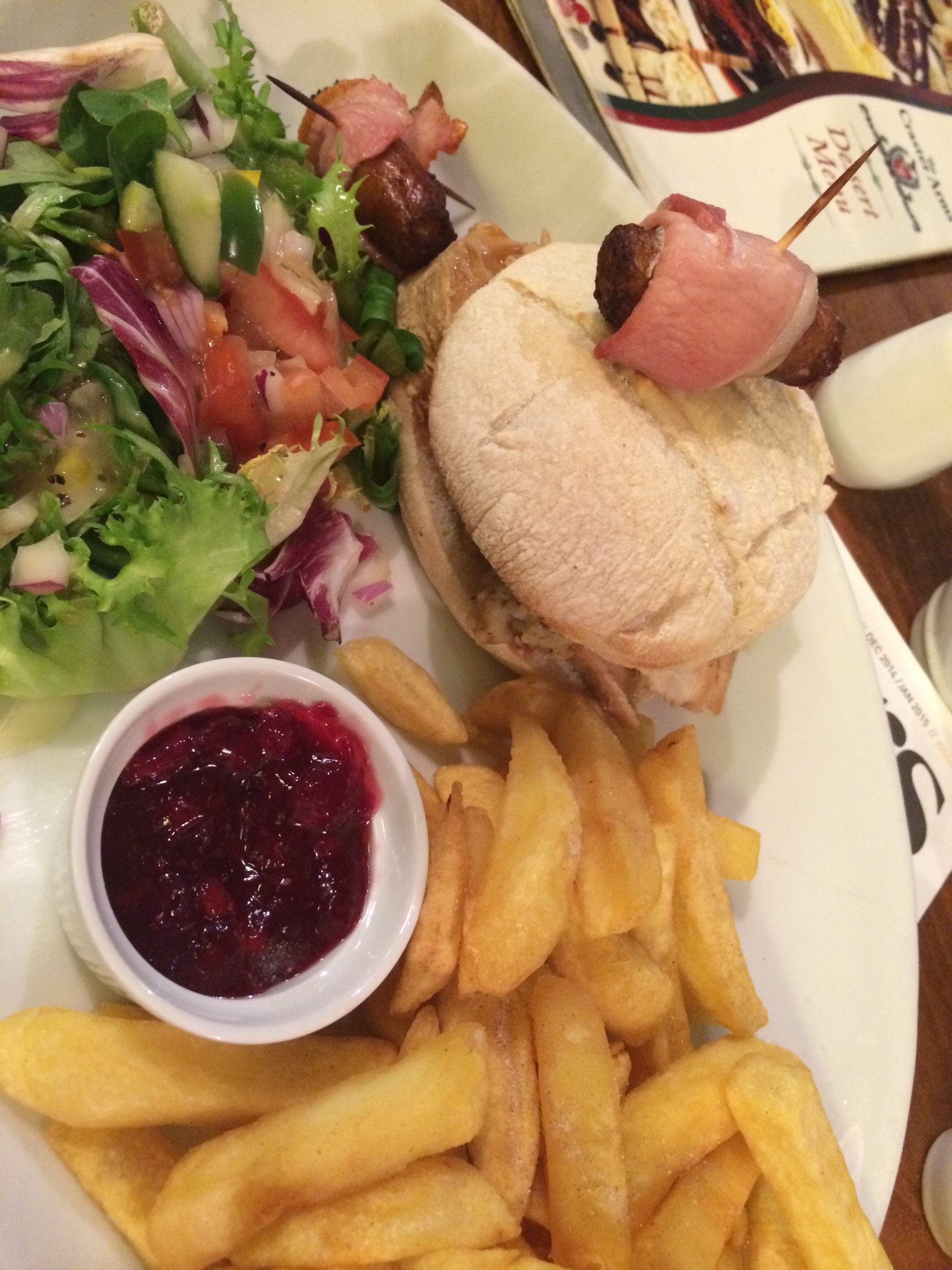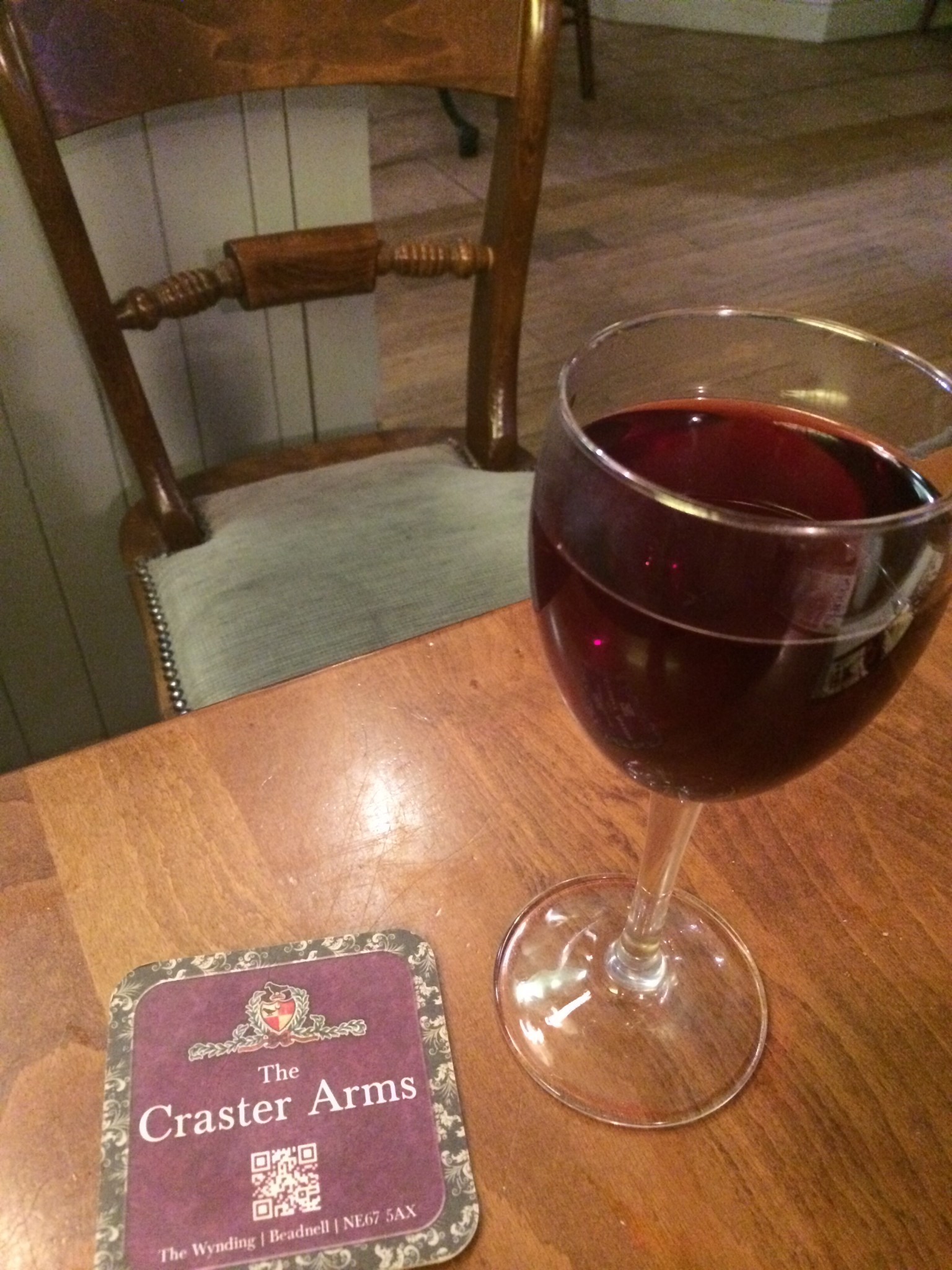 6. It's a stone's throw from the most beautiful beaches in the UK
Beautiful beaches – Northumberland has them by the bucket-load. Well, Ebba's Neuk is 5 mins' walk from Beadnell Bay: a stonkingly handsome Northumberland beach and Area of Outstanding Natural Beauty.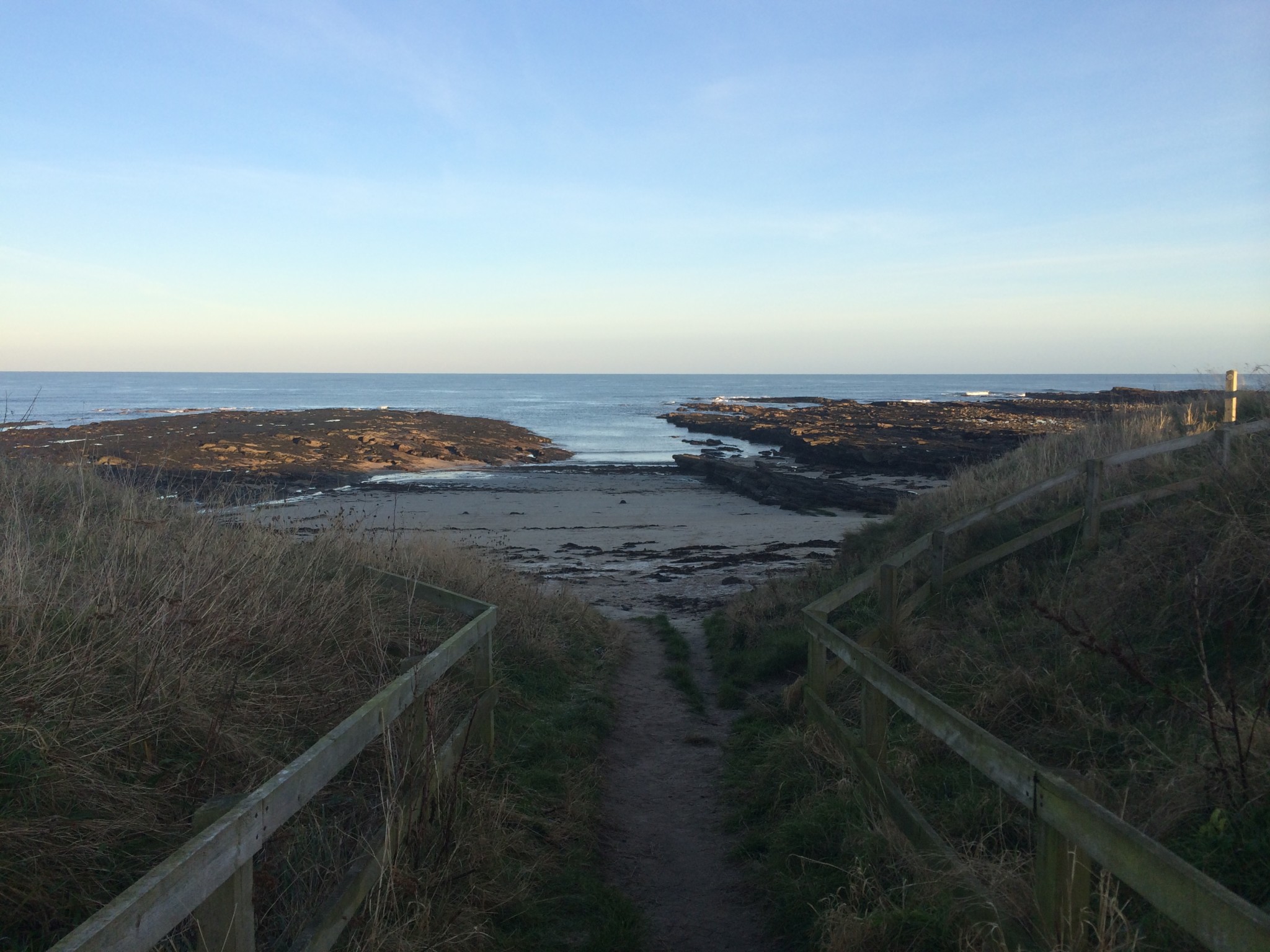 Tufted with grasses and swept with golden sands, Beadnell's horseshoe-shaped beach is a top spot for bird watching in the spring. And the adjoining harbour, with it's two famous limekilns, is a great place for crabbing.
Further up the coast you have the sprightly Seahouses beach (a family fav). Along from that, you've the mighty Bamburgh beach. And further north still, you can take in the tidal sands of the mesmerising Holy Island beach.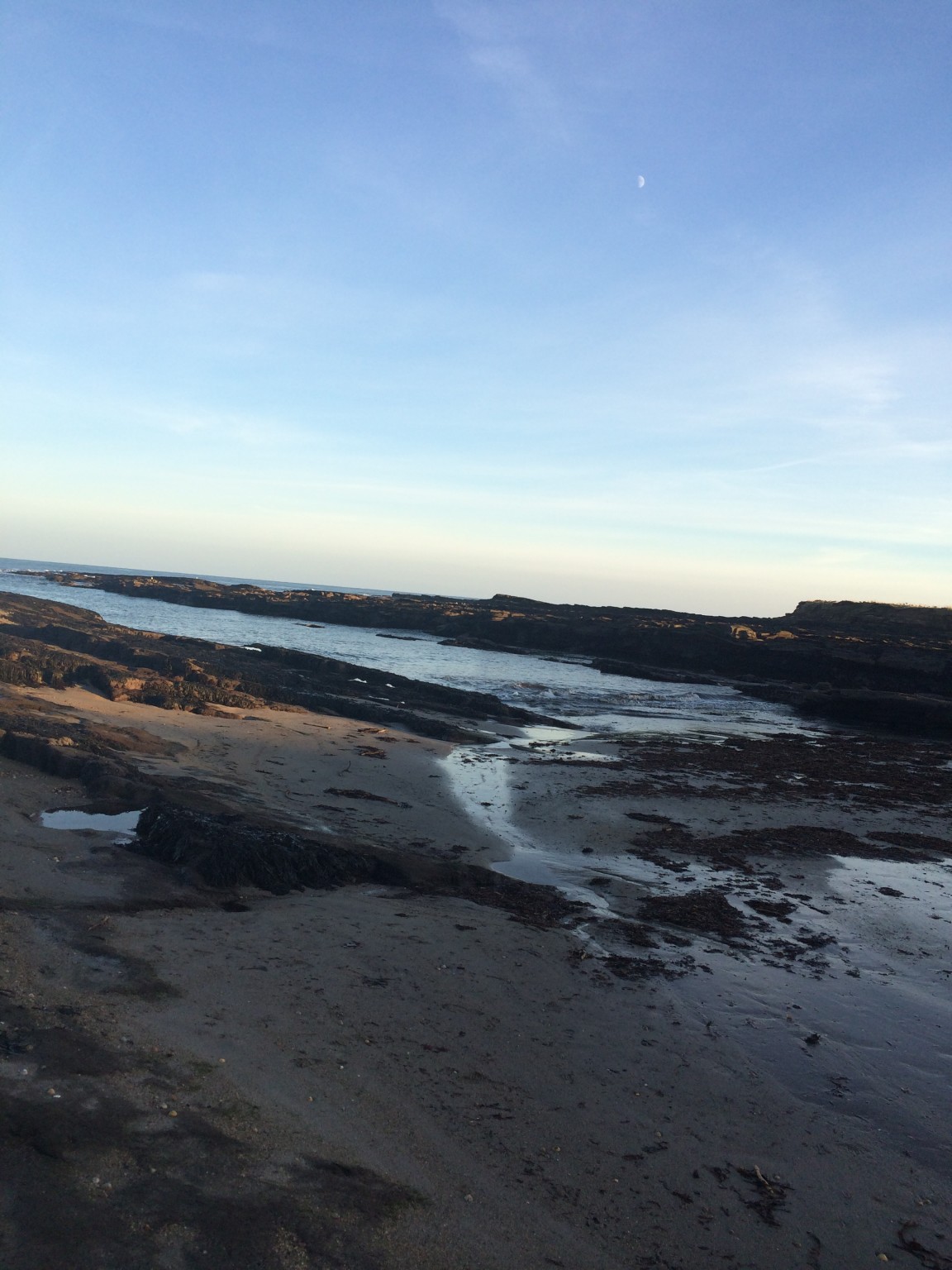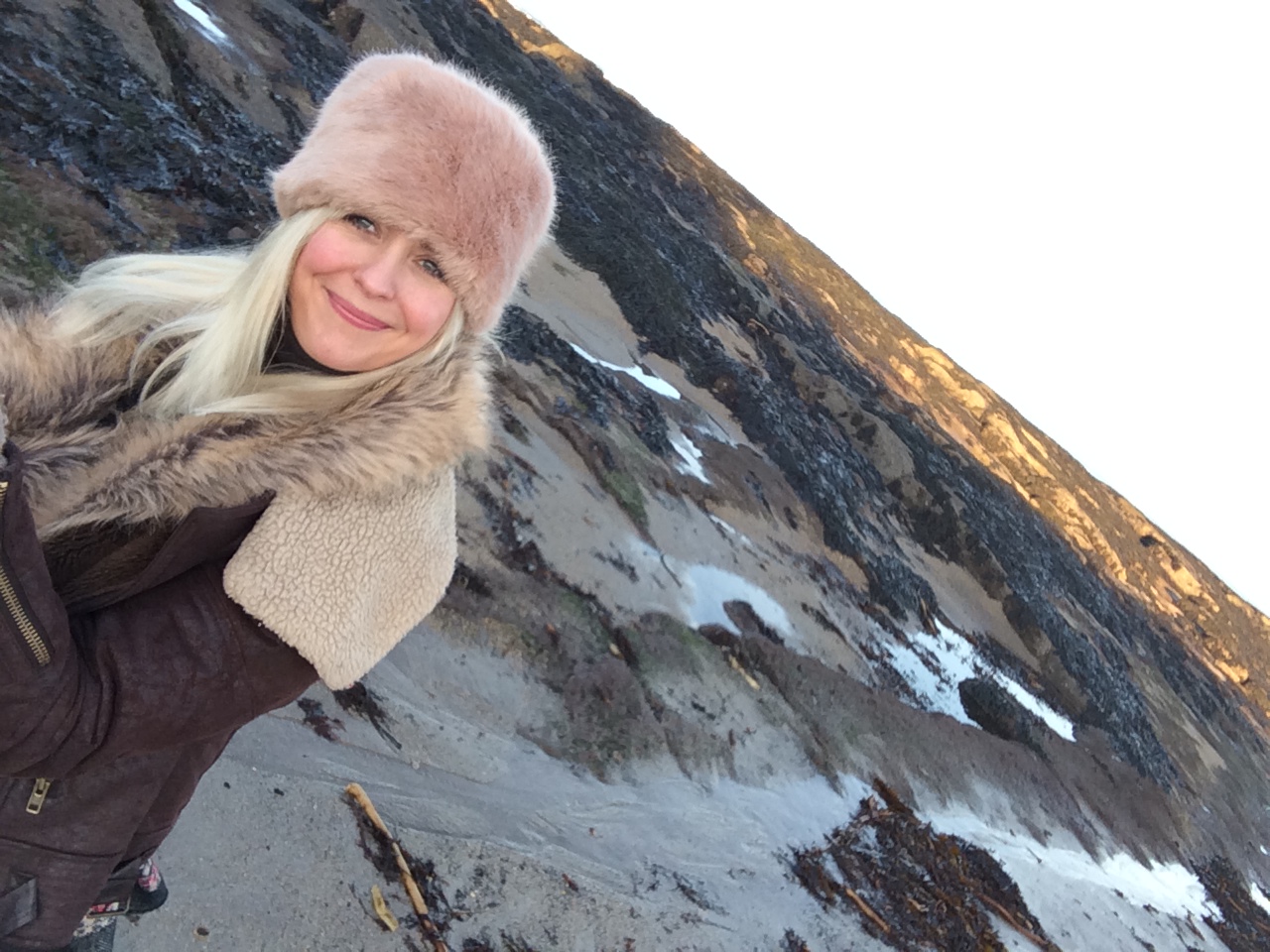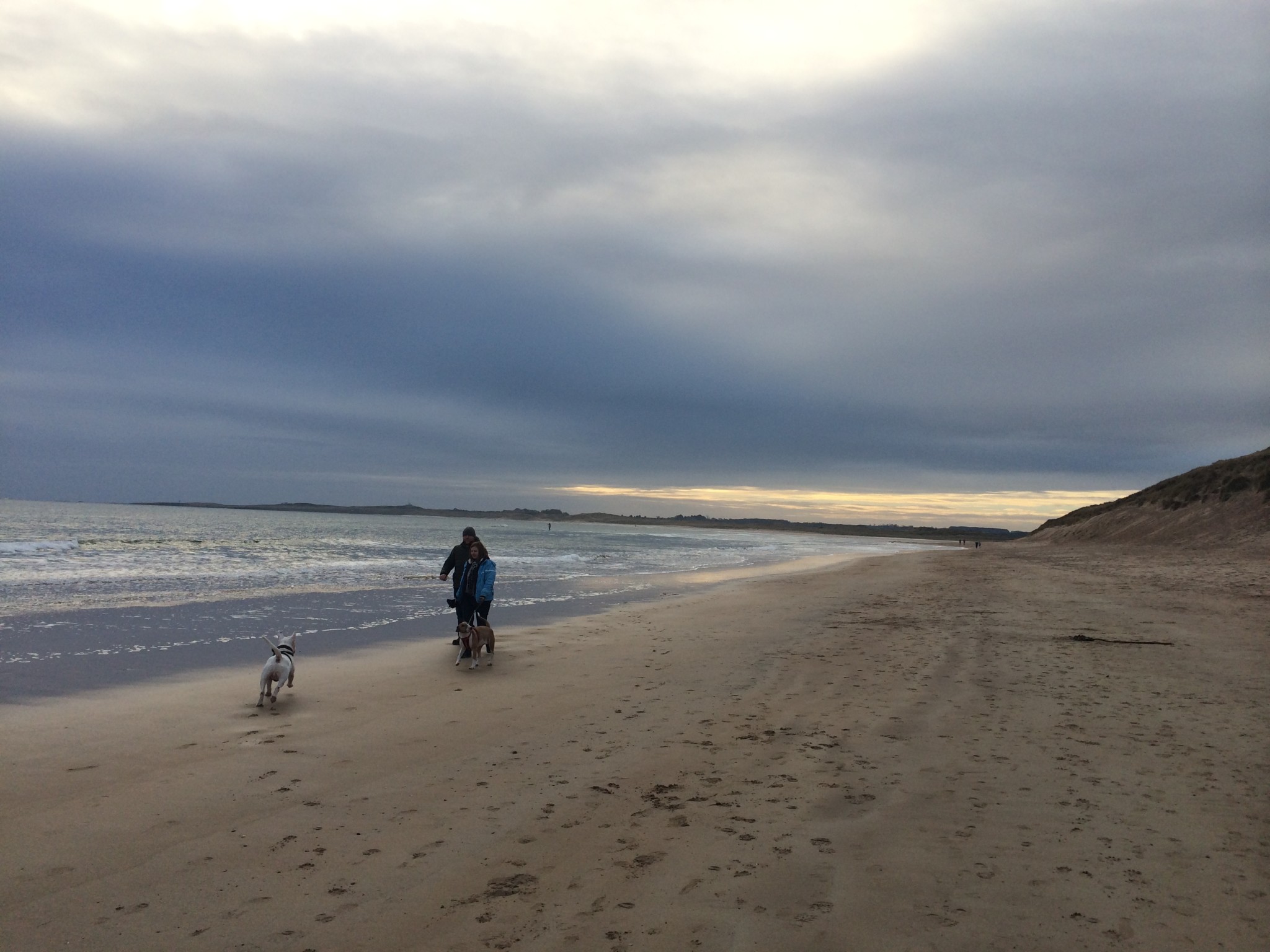 7. It comes with first-class spa facilities – yes, way!
You'll be hard pressed to find a holiday apartment in Beadnell, Northumberland, that also comes with it's own fitness suite, heated pool, coffee shop, and health and beauty spa – but Ebba's Neuk does. Oh yes.
Book Ebba's Neuk and you receive complimentary membership to The Ocean Club located in Seafield Caravan Park in Seahouses.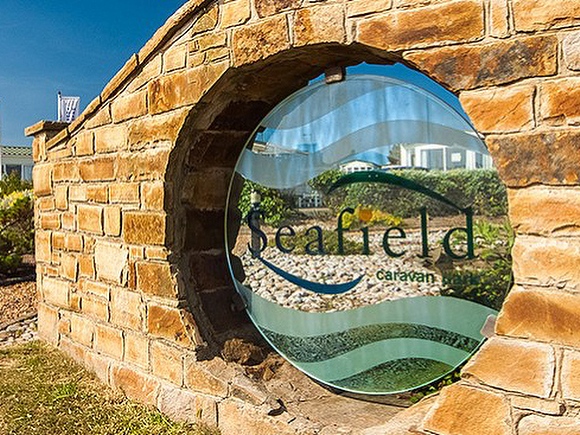 Although I stayed away from any form of fitness on my trip, I know the Ocean Club is a first-class visit. The indoor pool is clean, warm, and big; the spa comes with a sauna, steam room and an impressive menu of treatments; and the gym is a lyrca-bunny's heaven with an air-conditioned studio, the latest fitness gear, and spin classes.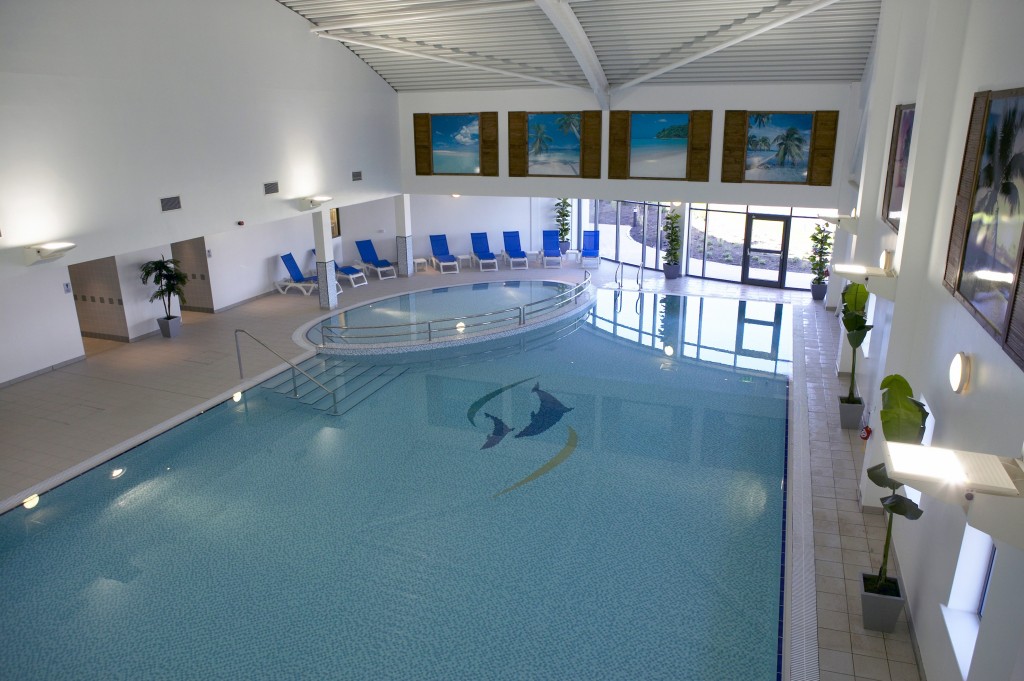 I'm also told (by my learned 12-year-old friends) that the whipped cream hot chocolates, served in The Ocean Club coffee shop, are about as close to perfect as you'll get. My number one rule is: never disagree with a 12-year-old.
(Pictures copyright of The Ocean Club, Seafield)
8. You'll have Northumberland's most incredible castles on your doorstep
With Ebba's Neuk as your base, getting to some of Northumberland's most romantic castles is not going to be a drag.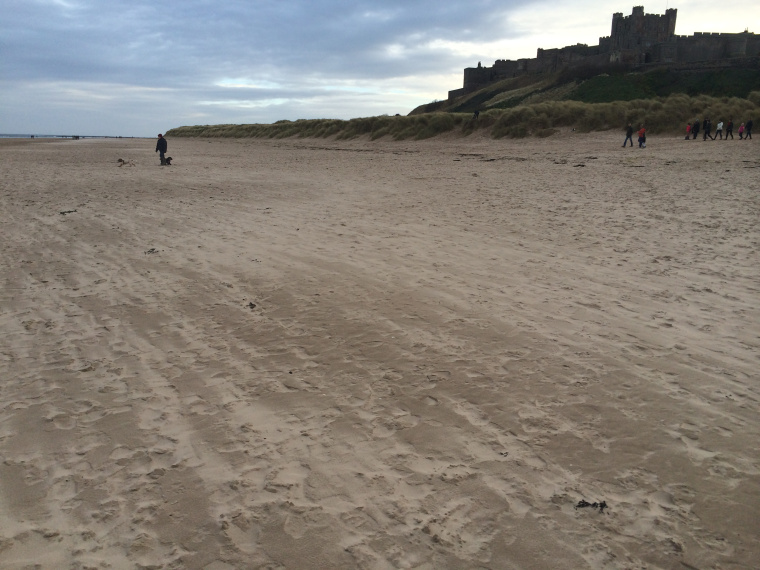 From Beadnell Bay, you can see the shadowy outline of Dunstanburgh Castle, which is a few miles south. Travel through Seahouses to Bamburgh – about 10 minutes by car – and you've the mighty Bamburgh Castle to enjoy.
Then there's Alnwick Castle and Lindisfarne Castle, both also within easy striking distance of a car journey. The only difficulty is deciding where to go first. Um…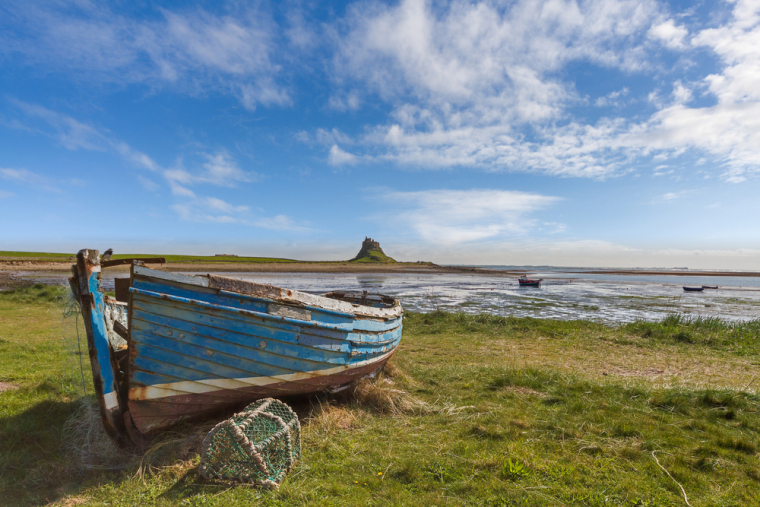 9. Short breaks and long weekends are in!
If you want to stay at Ebba's Neuk for a few nights or for a 4 day weekender, you can. The lovely lady who owns this Beadnell holiday apartment is super-flexible and always open to discussing your needs. I was allowed to stay mid-week, at the end of December, for 5 glorious nights.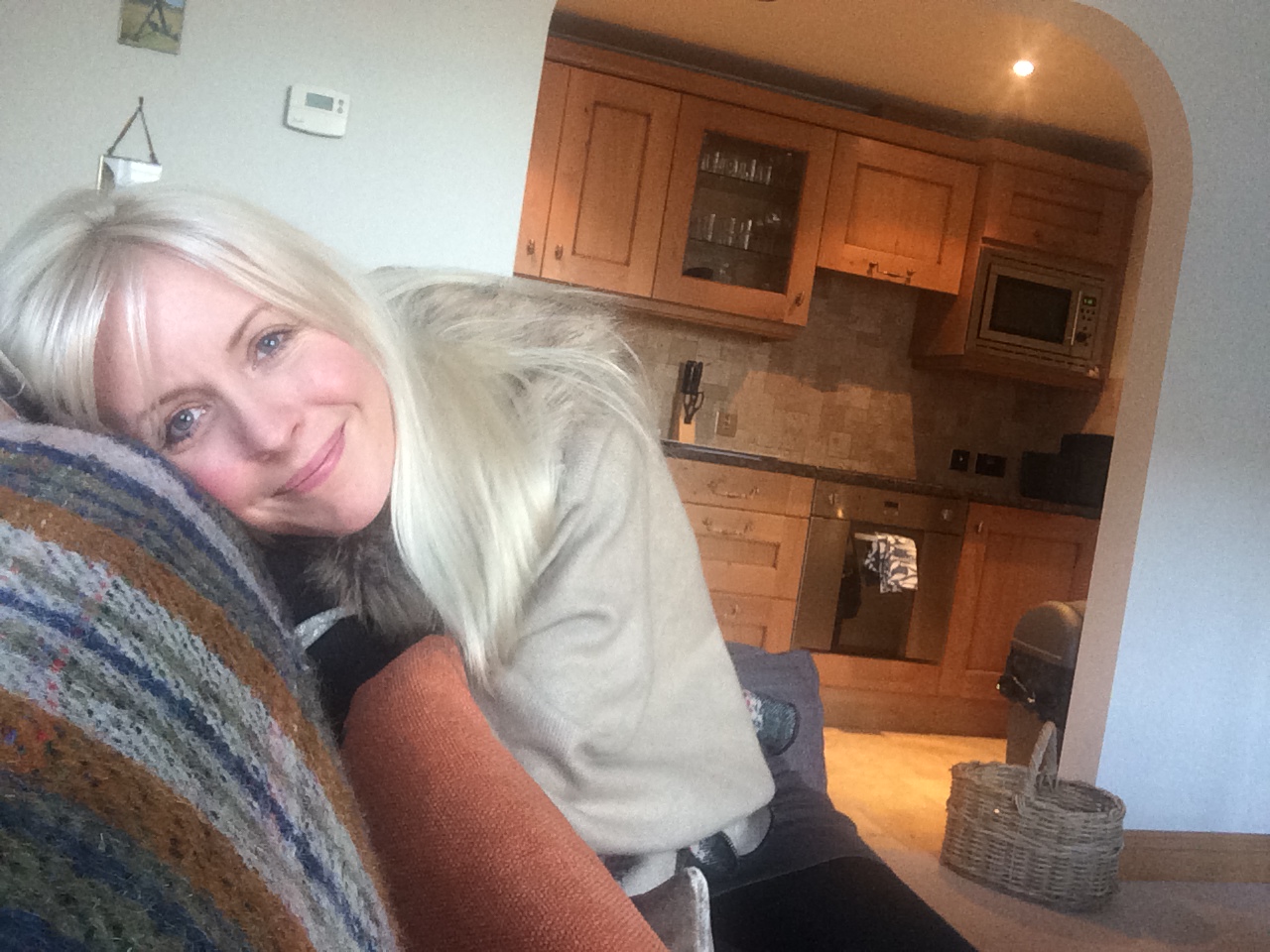 Admittedly, the owner had to peel me from the bed kicking and screaming when it was time to go, but she didn't seem to mind the fact that I may return soon (with 3 cats*, a small child, and no intention of leaving).
*Cats aren't allowed, just in case you were wondering.
10. It's reasonably priced for everything you get
So what'll you pay for the unforgettable comfort, the priceless location and the greatest cheese toasty making machine in the northern hemisphere (bottom left cupboard next to the breakfast bar)?
A three-night weekend break in Ebba's Neuk Beadnell starts from £250 low season and 7 nights from £585 peak season.
Which I reckon is a good use of anyone's budget.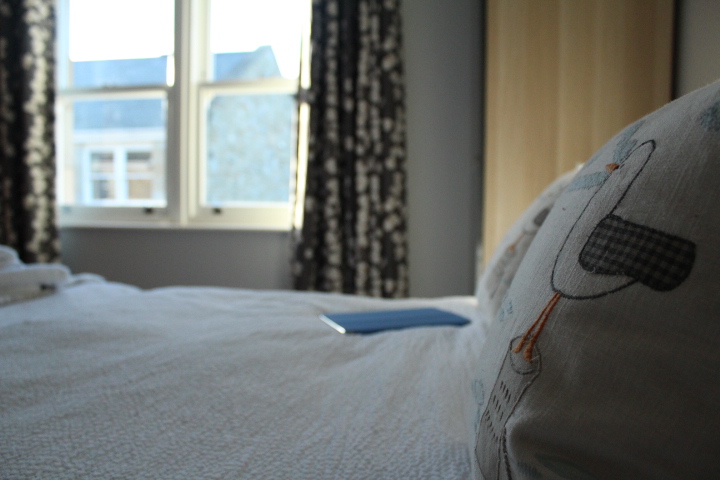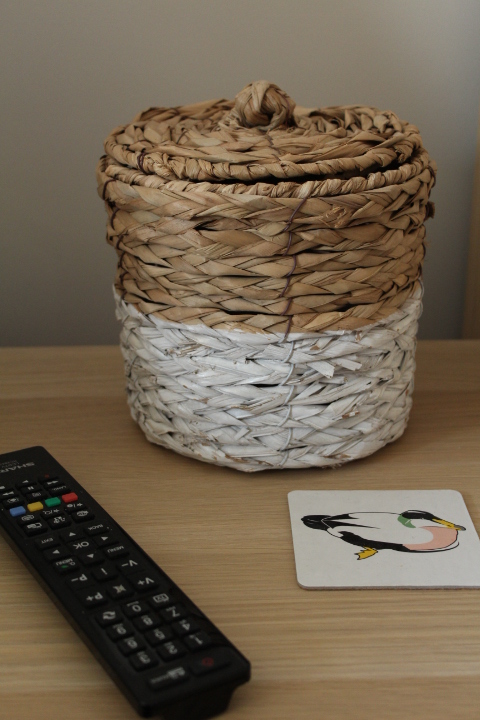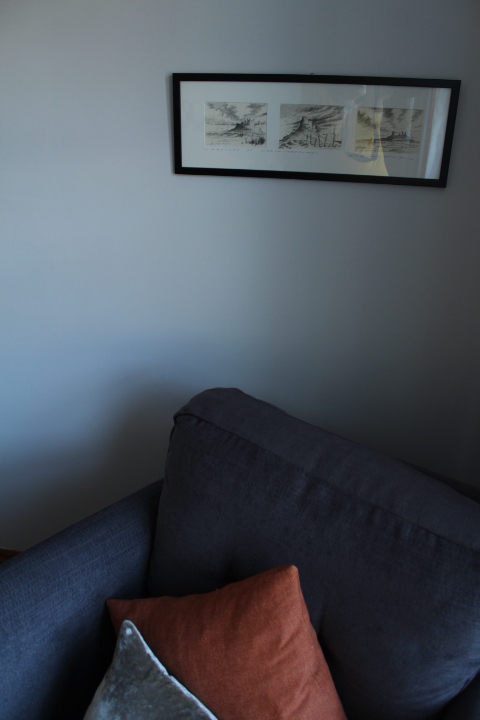 Although my stay was complimentary, in order to produce this review, it doesn't mean, for one second, that I am flattering Ebba's Neuk in a way that it doesn't deserve.
This holiday apartment in Beadnell, Northumberland, was absolutely perfect for me; I genuinely couldn't have wished for a better place to come home to after a day exploring.
And, it seems, I'm not the only one who thinks so.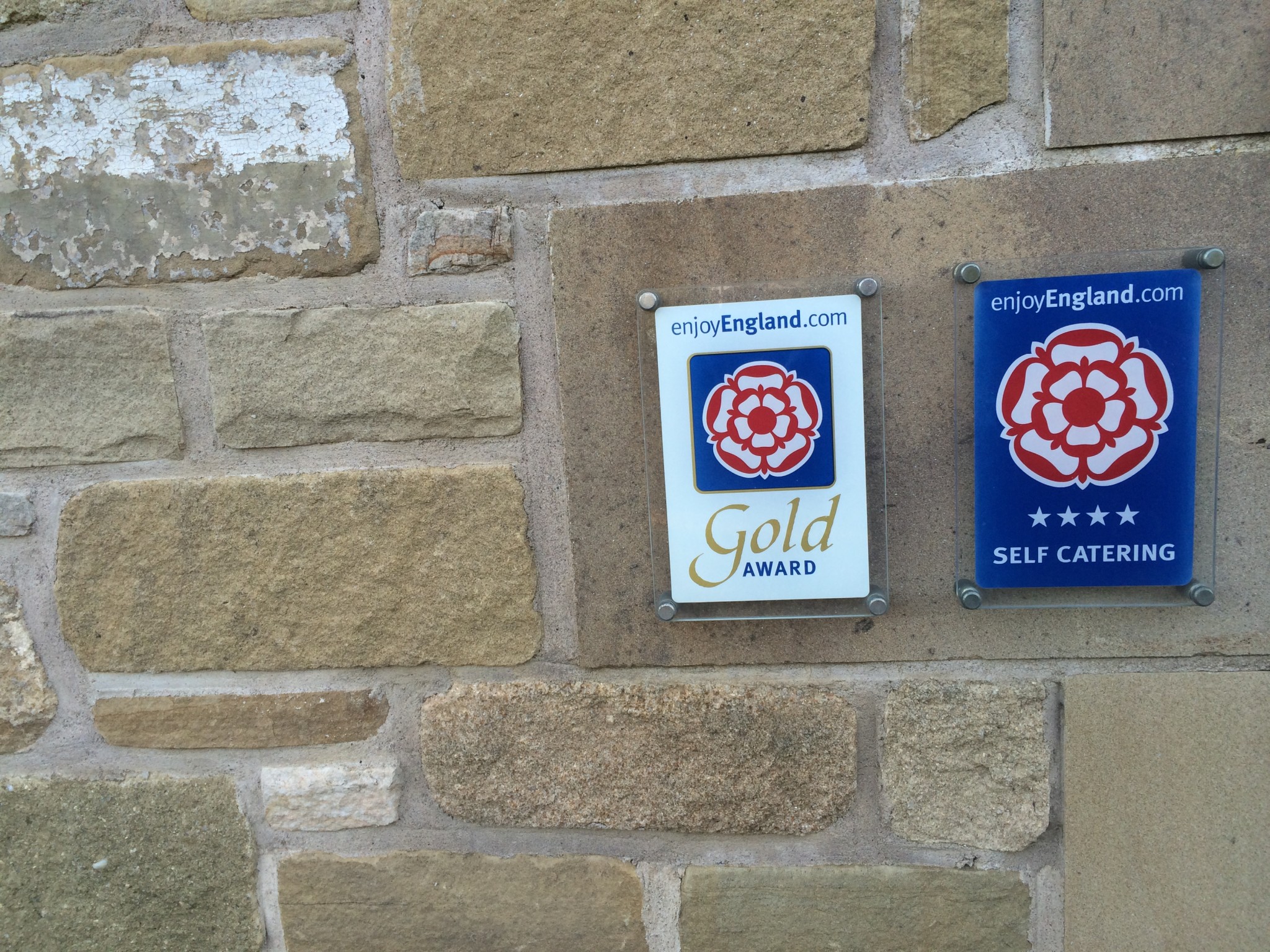 Important bits: Sleeps 1 – 2 people. No dogs allowed. All linen and towels are provided. Accessed via stairs. Has Wi-Fi (phew). Friday is change-over day.
Book now: Ebba's Neuk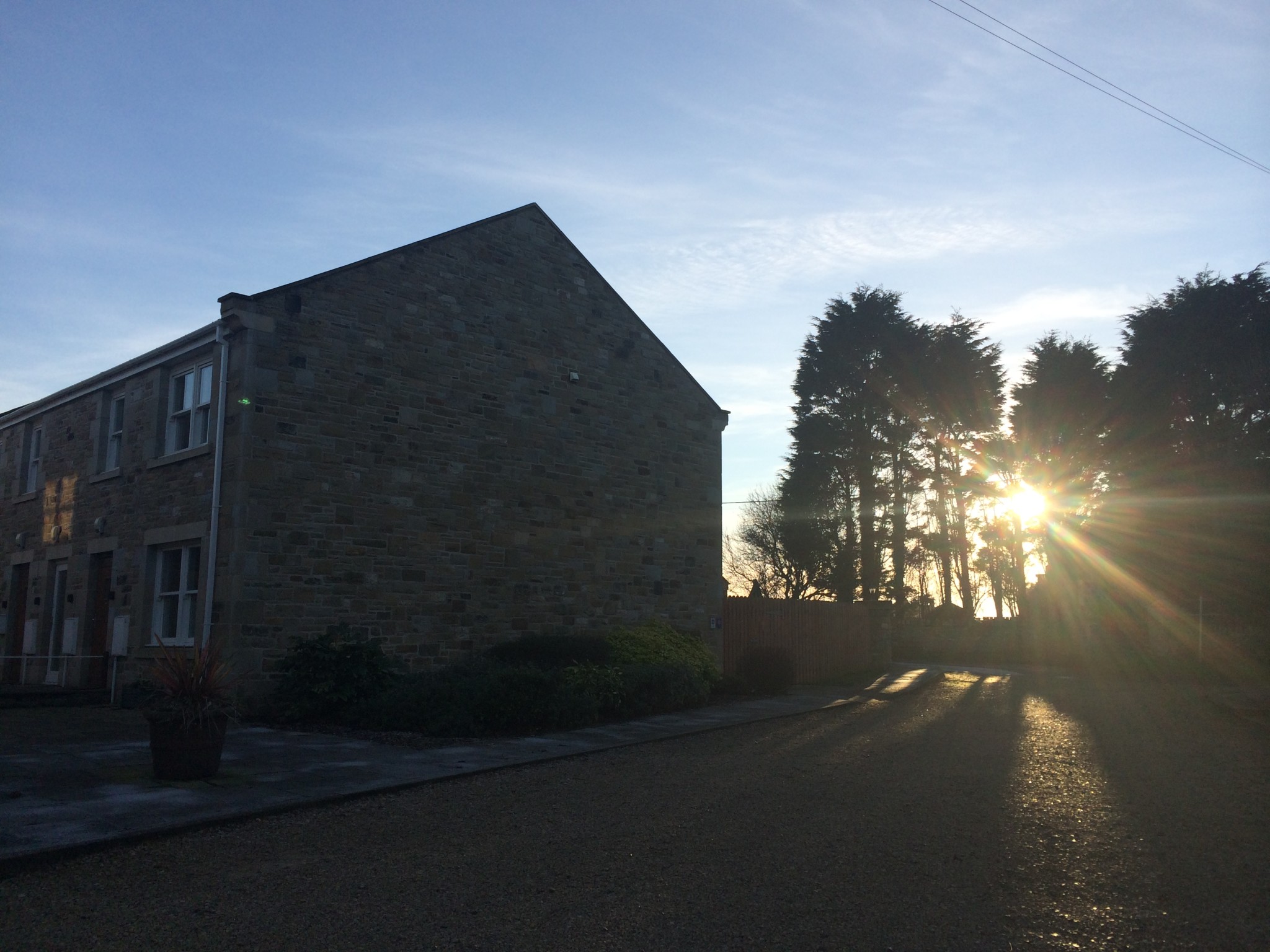 Disclosure: I stayed at Ebba's Neuk apartment, Beadnell, Northumberland for 5 nights on  a complimentary basis. However, this review is a 100% honest reflection of my stay and my opinion of it – I'd never post anything I didn't believe in. All images are my own – so play nice and please don't steal them. 
Have you been looking for an apartment for a weekend break in Northumberland? Or have you already stayed at Ebba's Neuk? I'd love to hear your thoughts in the comments below – I always reply!