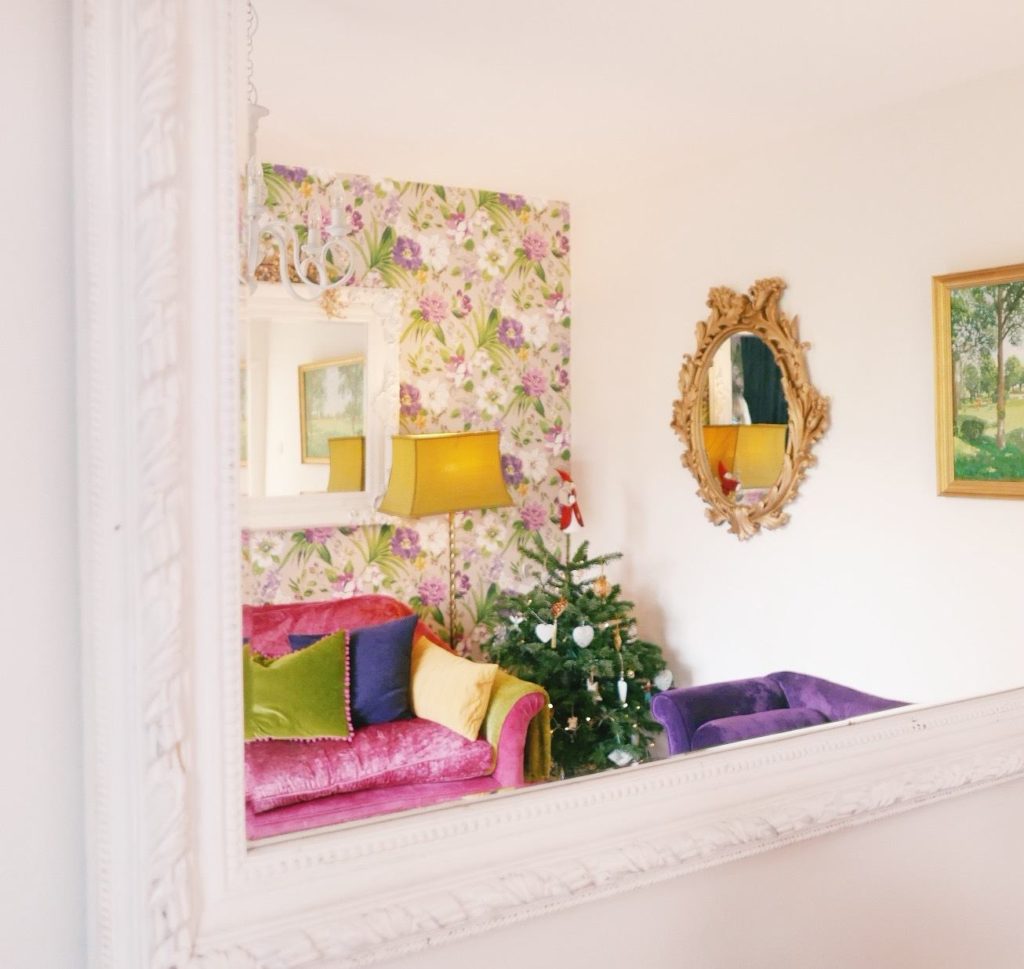 Hollies House in Chichester gave me one of the biggest weekend away surprises to date. I wasn't expecting this modest suburban detached, which is now a holiday cottage in West Sussex, to deliver such a style punch. But its beautiful interior design makes a Chichester weekend stay here like slipping into the pages of an interior design magazine.
The short and sweet:
Once upon a time, Hollies House would've been just like any other 4-bed family home on the quiet road it sits on in Chichester, West Sussex.
Modest on the outside, equally unassertive on the inside. But it's not quite like that today. Belinda, the owner of Hollies House, has poured her heart and creativity and thoughtfulness into every inch of the house transforming it into a West Sussex holiday cottage as pretty as a petit four and as enchanting as a dream.
Pet-friendly, baby-friendly and oh-so-Instagram-friendly, with the city spire of Chichester Cathedral a mere 5 min walk away, Hollies House is large enough for 6 adults to snooze happily in and for 2 children to get comfortably lost in.
Gather as a family, a group of friends, a Goodwood-bound party, or retreat here as a couple – whichever you choose, Hollies House is sure to tick all your boxes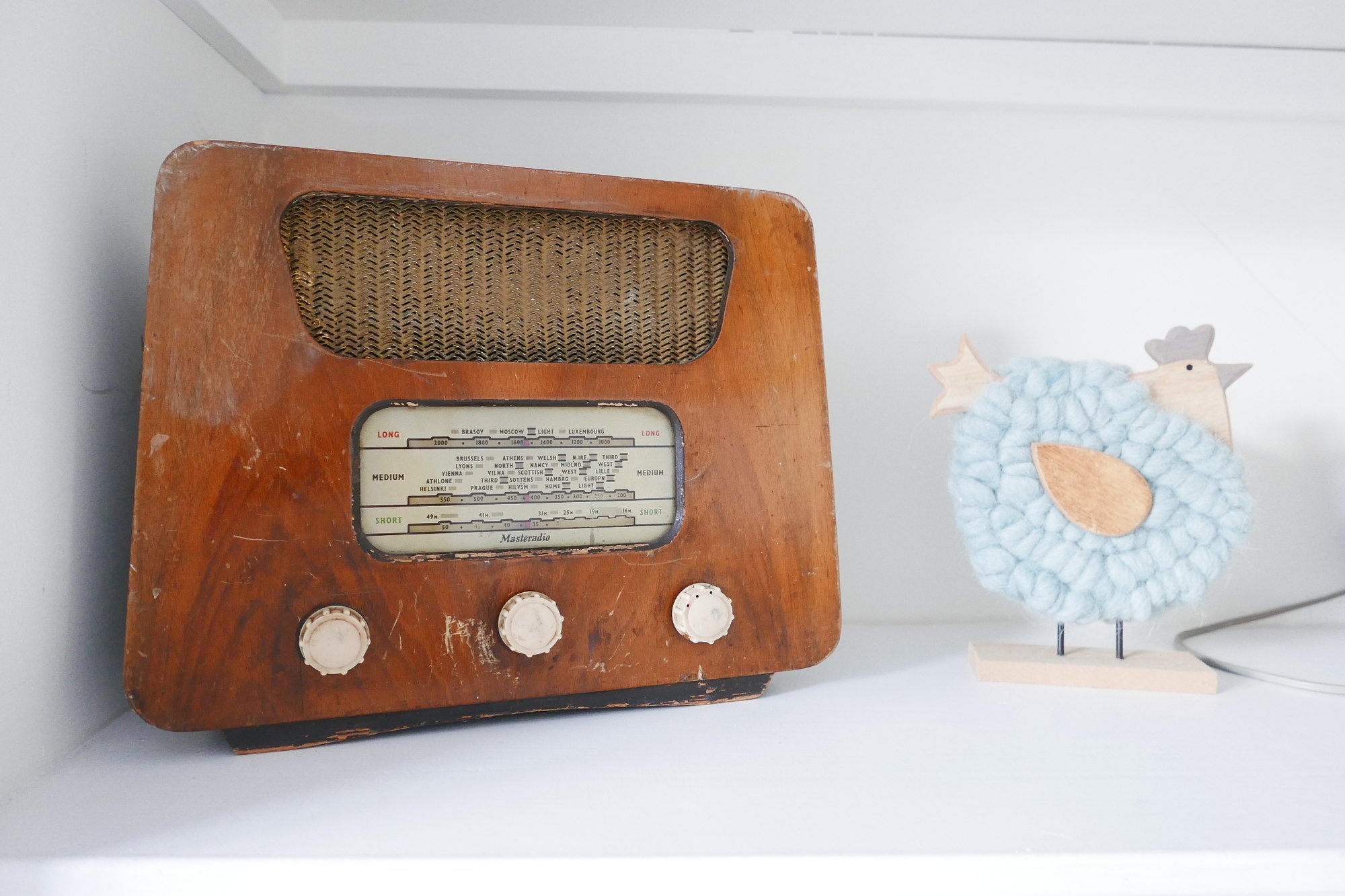 ---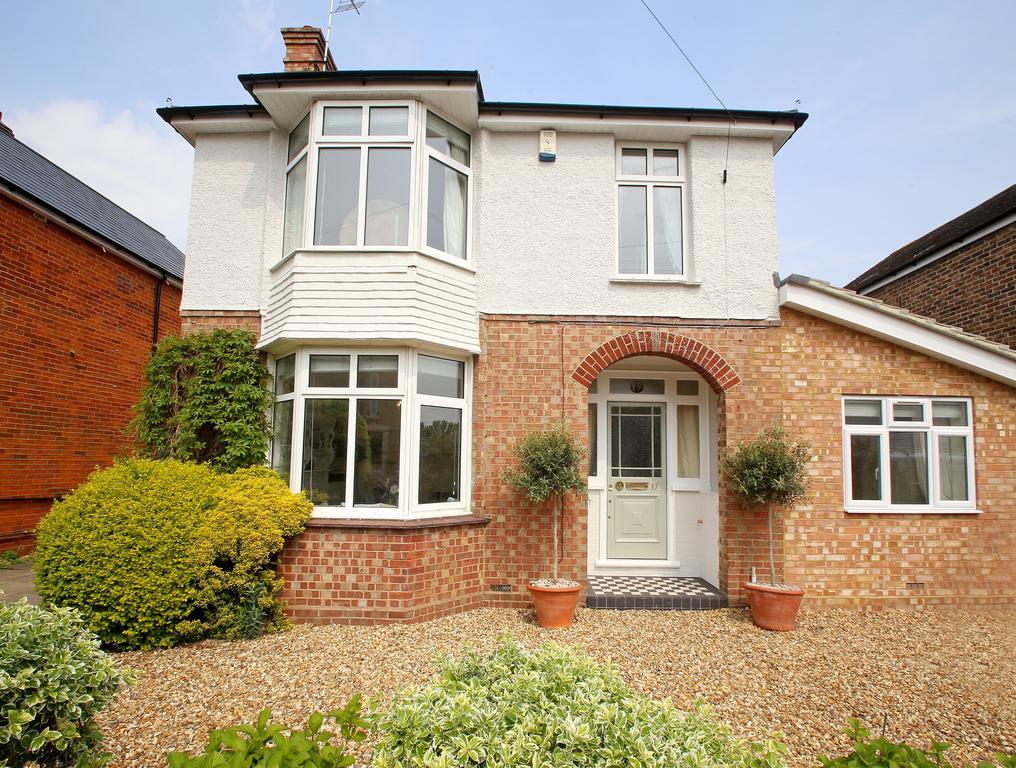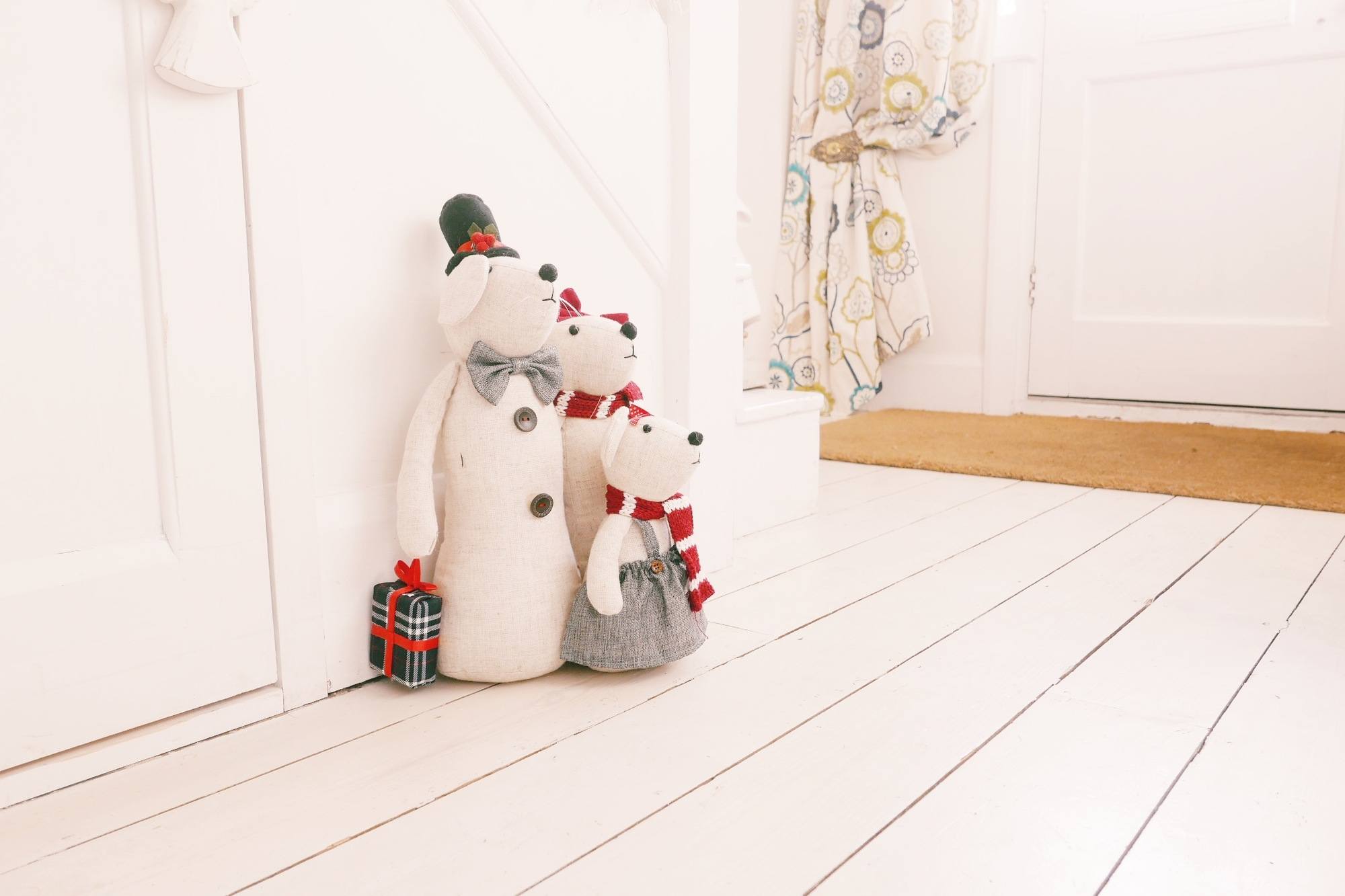 "Pet-friendly, baby-friendly and oh-so-Instagram-friendly."
The living rooms:
The Narnia-like interior rushes up as you as soon as you walk into the spacey downstairs hallway. Think snow-white wood floors, walls and accessories, with cleverly placed pops of pastels for counter-place and warmth. 
The main living room, much like the rest of the house, is vintage-chic. Light, bright with a main fireplace and plenty of cushion heavy soft places to make yourself snug when the stars come out, including a white furry snuggle chair that I claimed as my own for the duration of our stay.
Although there's a TV, this isn't a TV watching kind of room; the books on the shelves are just too interesting to ignore and the peaceful, wholesome décor would somehow be sullied if you switch on The Chase.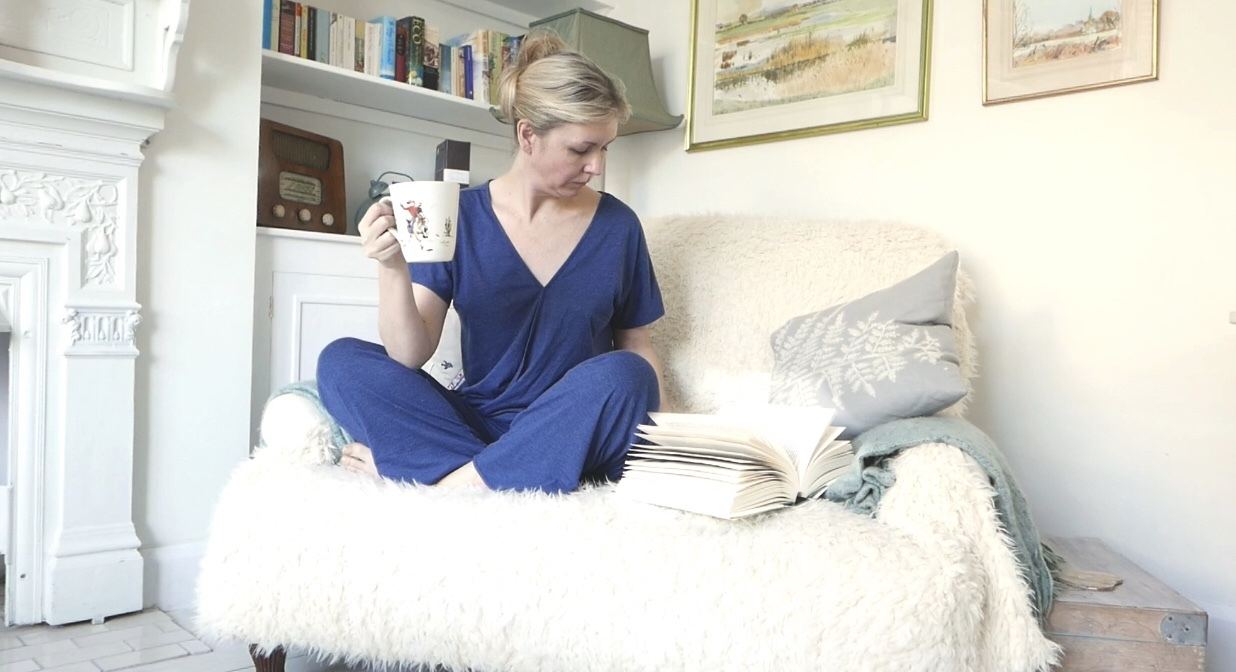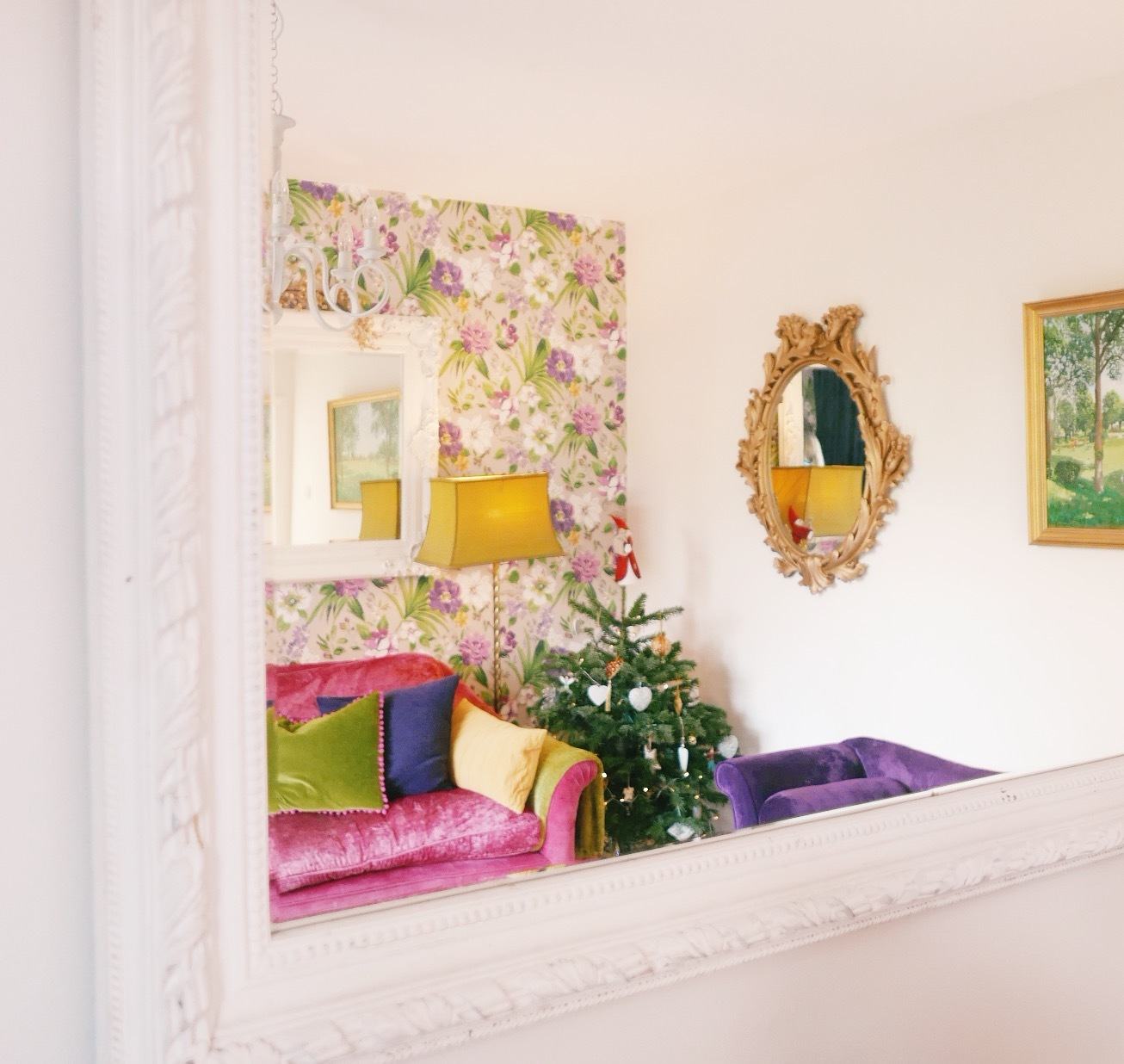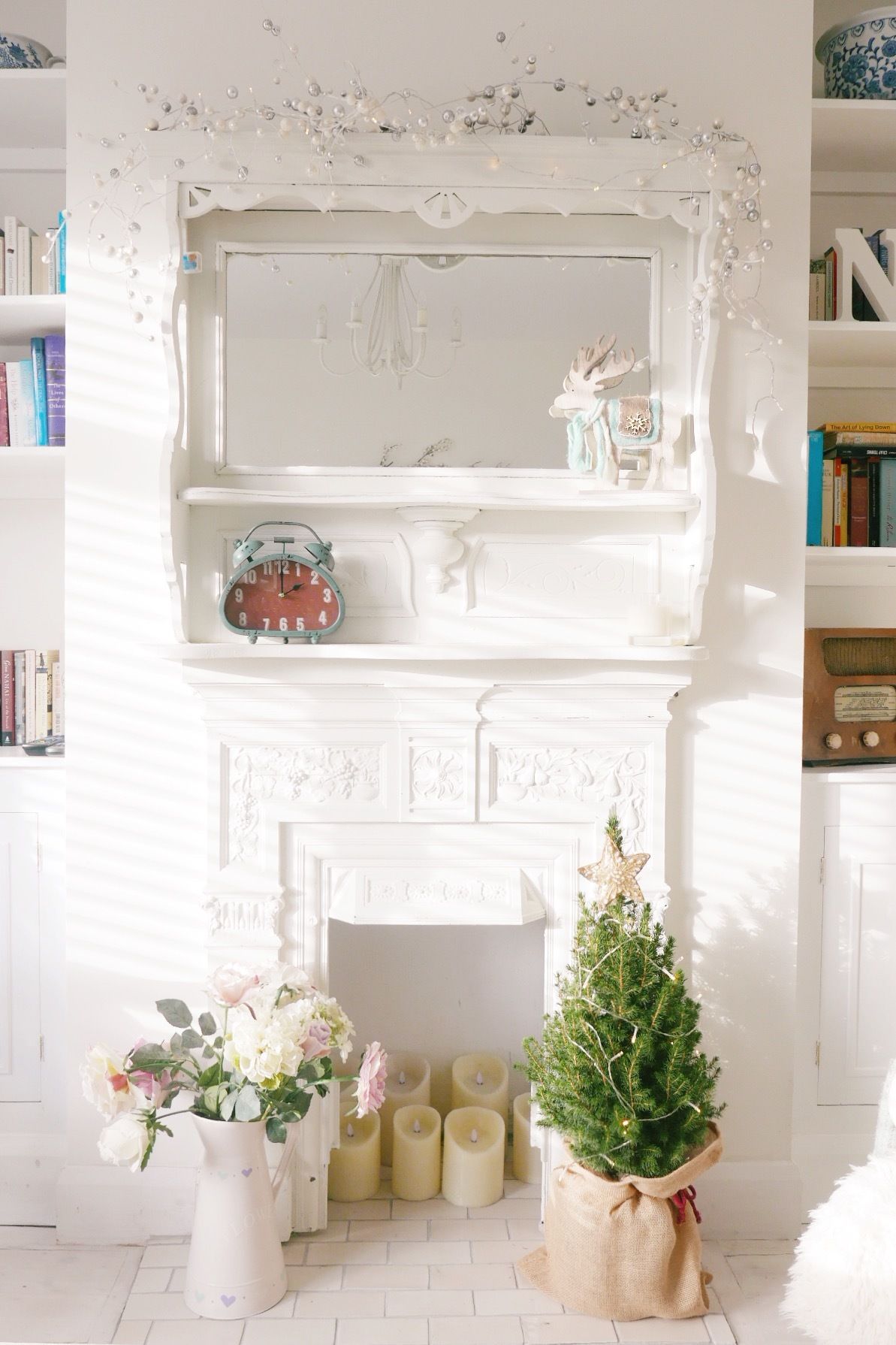 "Think snow-white wood floors, walls and accessories, with cleverly placed pops of pastels for counter-balance and warmth. "
---
The back room – also a living room – is yet another surprise: gone are pastel and white tones, instead this room pumps with lipstick-pink swagger and French opulence.
The three sofas are as bright and flash as disco lights, whilst the feature wall with its bright floral print is a real show-stopper.
There's a doll's house tucked in the corner, seeming to suggest this space could be a playroom – although it's so well-turned out I'd have a hard time letting kids loose in it!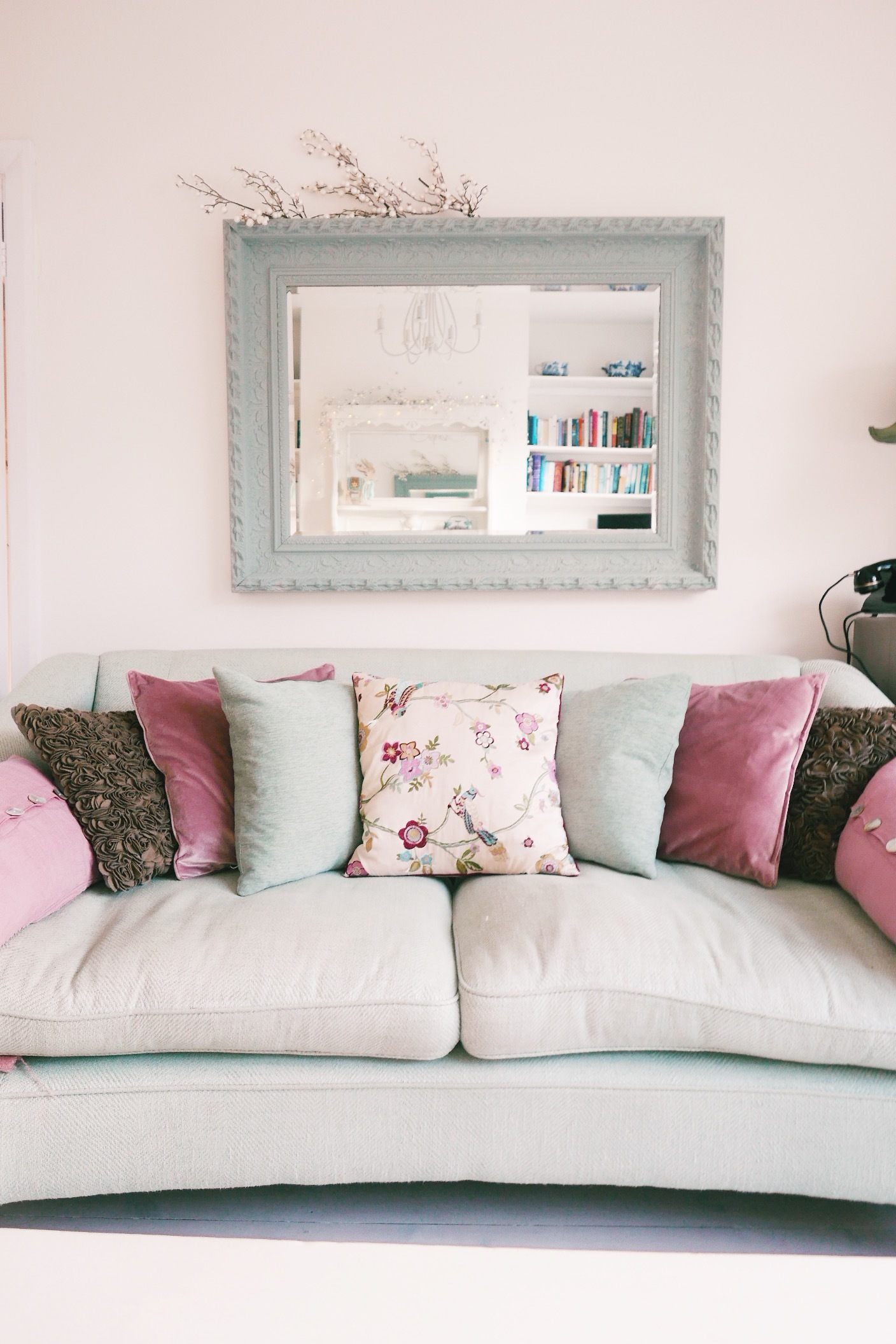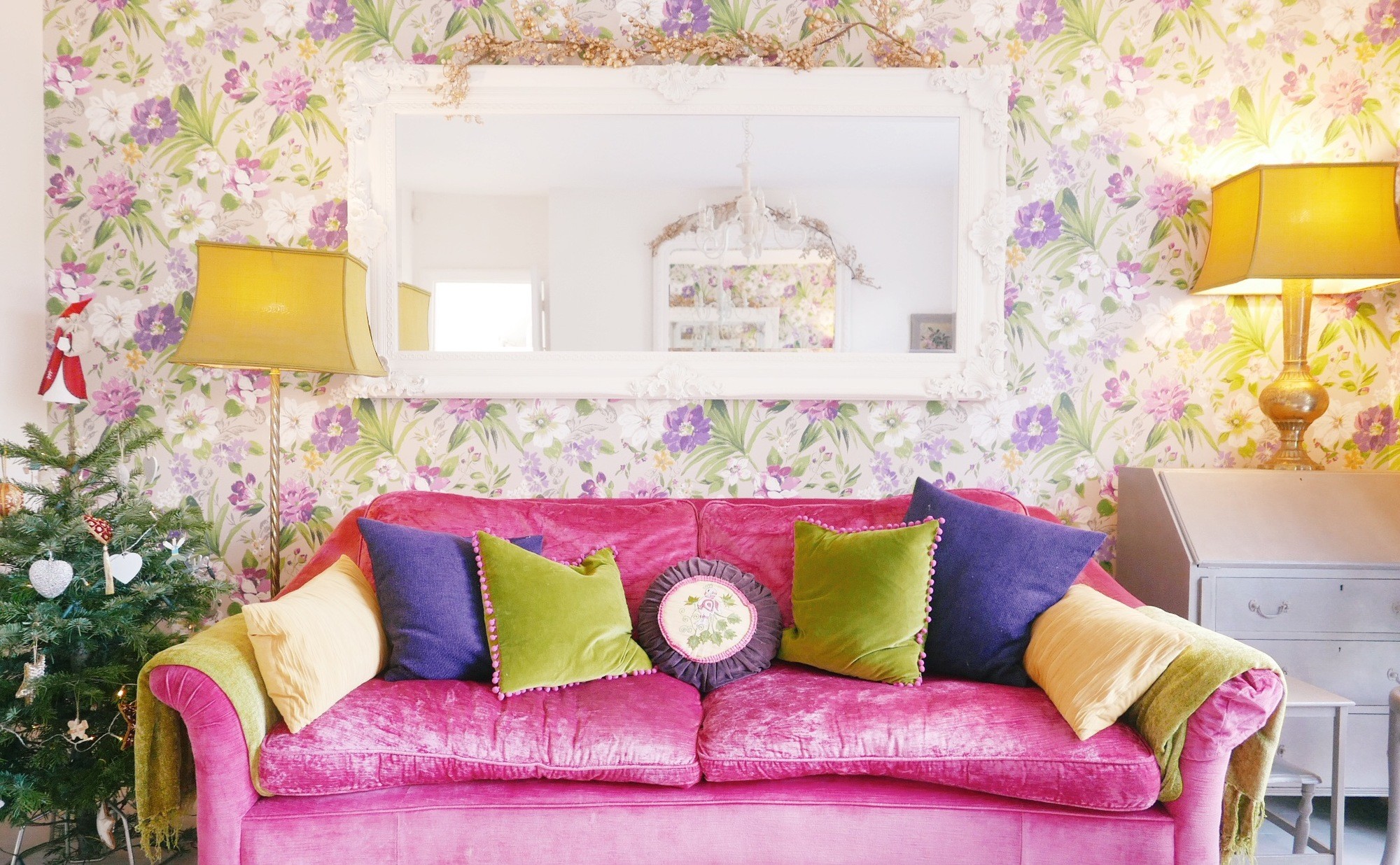 The kitchen:
The next room you come to downstairs in Hollies House is the kitchen; it's large enough for a family of four or more to cook and eat in (there's a dining table next to patio doors which open onto a large garden, complete with kids' summer house).
And, in terms of its styling, not an inch of which hasn't been properly thought about. Retro design gems give the white look an extra vibrant kick and bring a smile to your face: if I could've fit the tangerine SMEG fridge and old-fashioned Surf and Kellogg's storage tins in my bag I would have!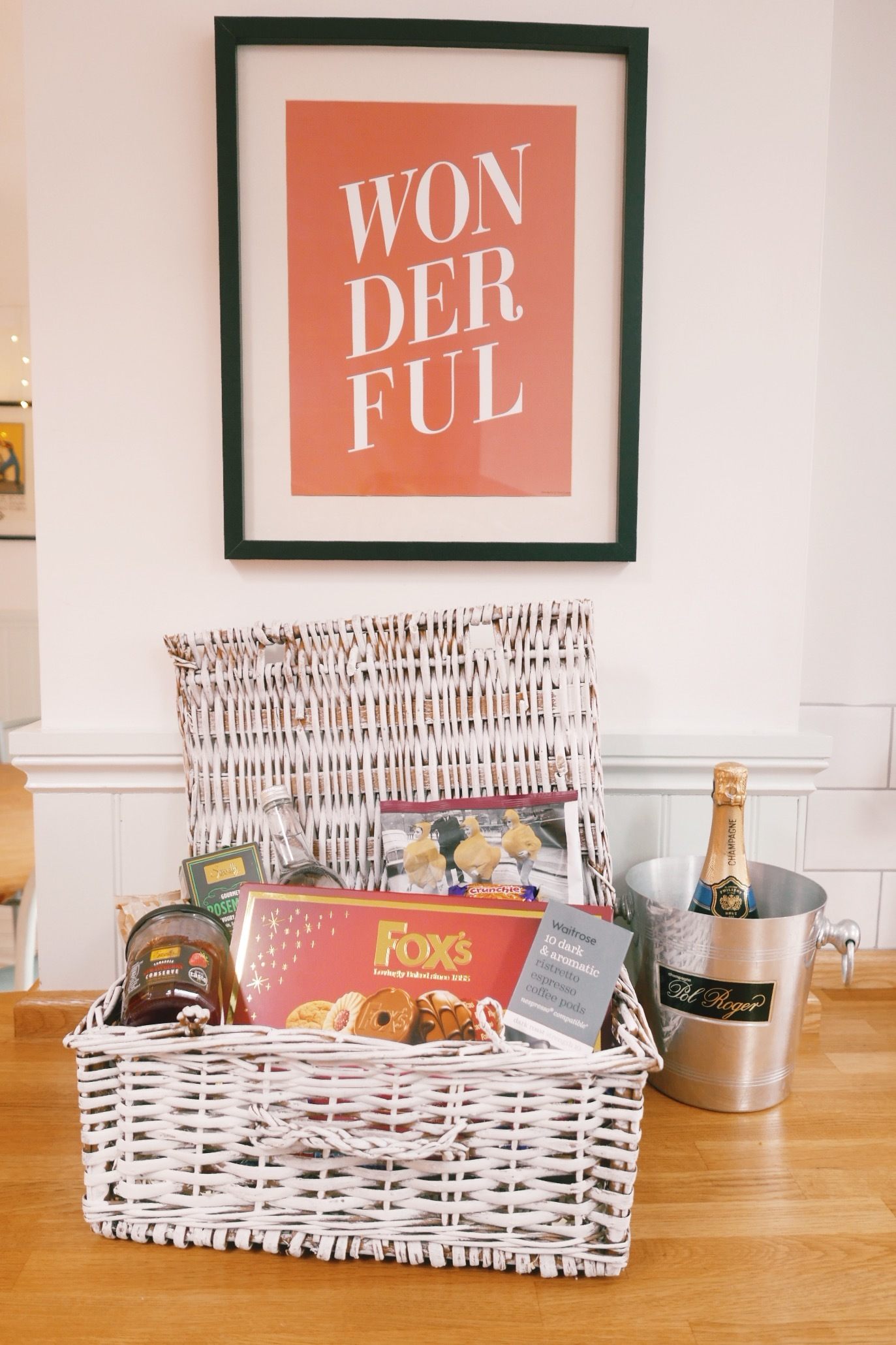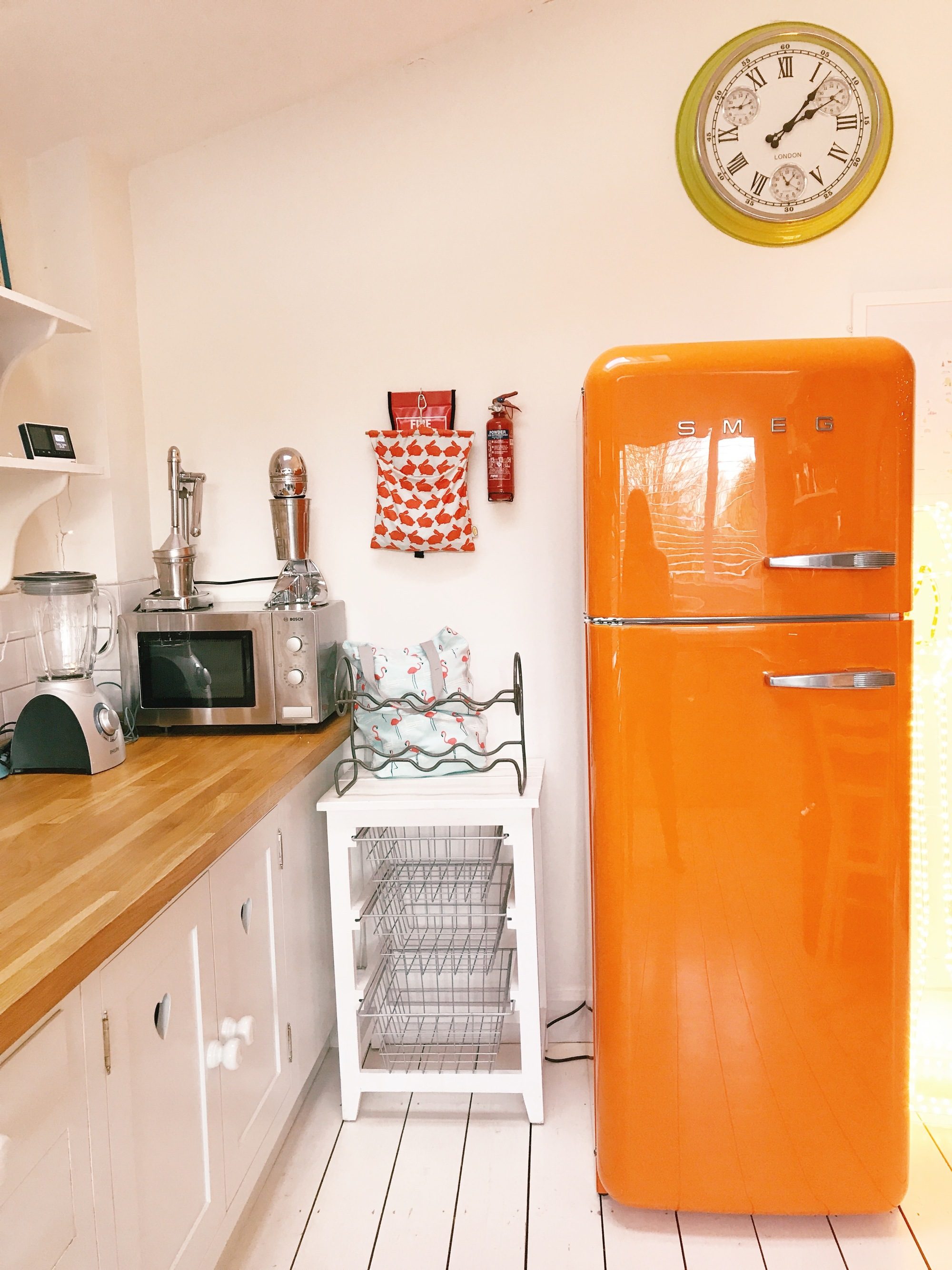 And that's not all. When we arrived at Hollies House, we found a sizeable wicker hamper in the kitchen for us, bursting with local and high-end treats.
There was also milk and butter in the SMEG fridge and a bottle of fizz waiting silently on the work surface. Further evidence of Belinda's hugeness of heart and attention to making her guests feel at home.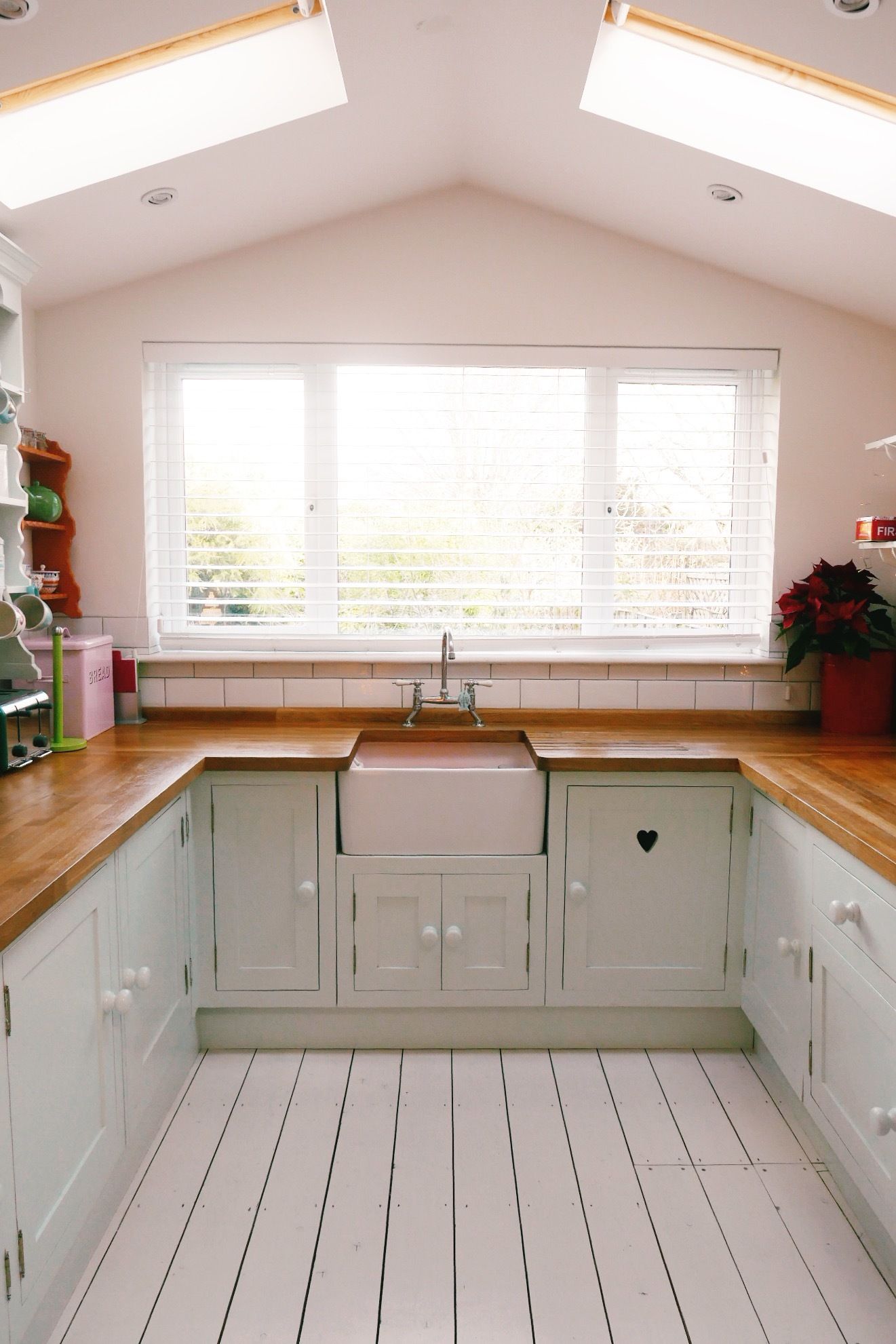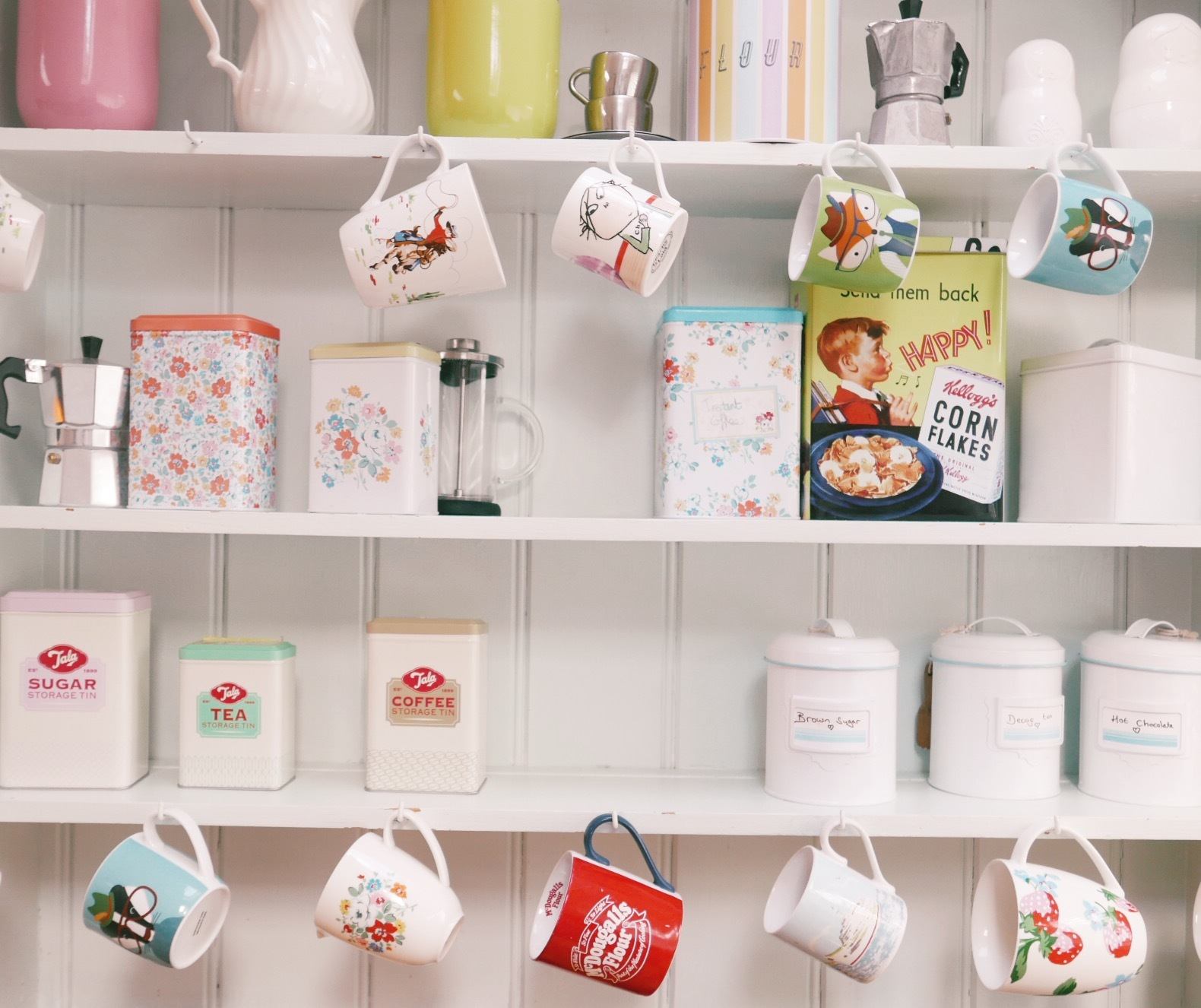 "When we arrived at Hollies House, we found a sizeable wicker hamper in the kitchen for us."
---
The bedrooms and bathrooms:
Hollies House has four bedrooms and two bathrooms. Bedroom one is downstairs, sleeps two adults or older children, and is as charming and as individual as the three other rooms upstairs.
You'll also find the first bathroom downstairs, with a walk-in shower and a skylight for washing under whilst gazing at the clouds.
It's tucked away under the stairs like Harry Potter, and reached by a secret door; yet another magical surprise in this West Sussex holiday home of utter delight.
Upstairs, you'll fine two master bedrooms a smaller children's bedroom with bunkbeds, and a large bathroom with a roll-top bath and luxury toilettes.
The child's bedroom is full of eye-widening treats and Belinda will always try and leave special presents for her smaller guests. If your youngster likes dinosaurs, for instance, expect there to be dinosaur bedding when you arrive.
For myself and my Teen, Belinda left Cath Kidston lip balms on top of fresh towels – a thoughtful touch that really made us feel welcome. 
The two main bedrooms include king-sized beds, wardrobes, dressing tables and are individual enough to cause a quick squabble over who sleeps where.
In fact, myself and the Teen were so taken with both that we swapped rooms halfway through our stay so that we had a chance to enjoy each of them.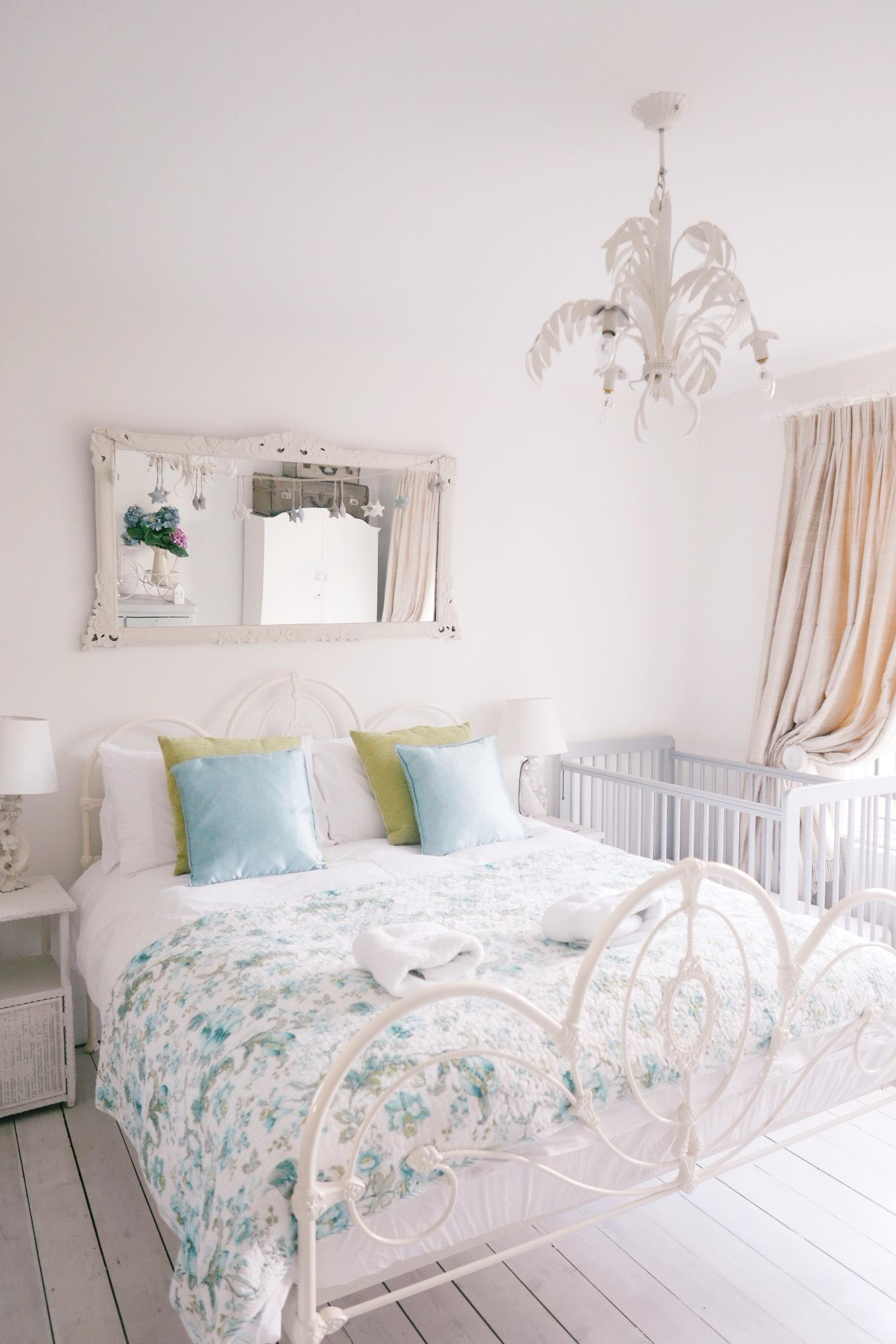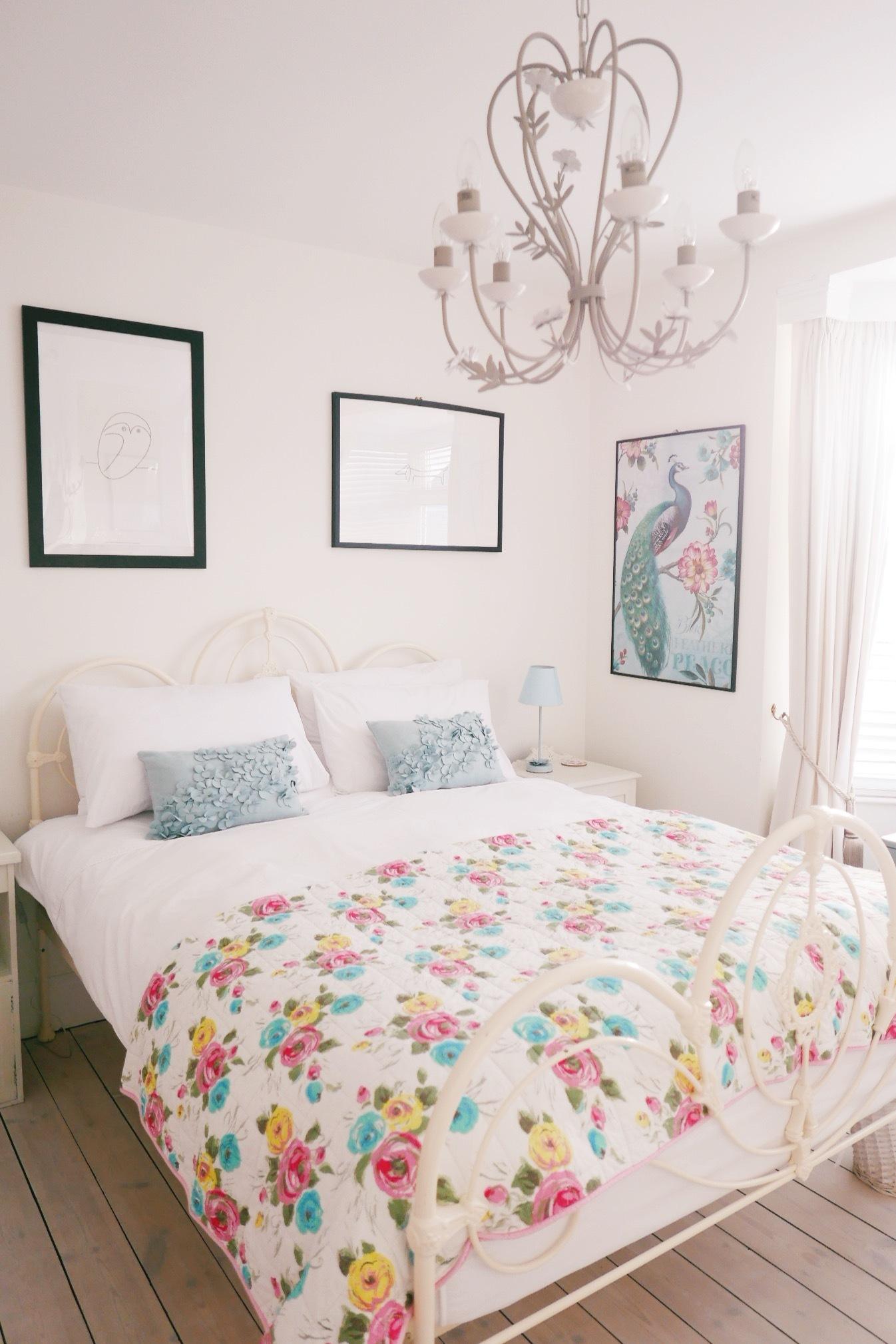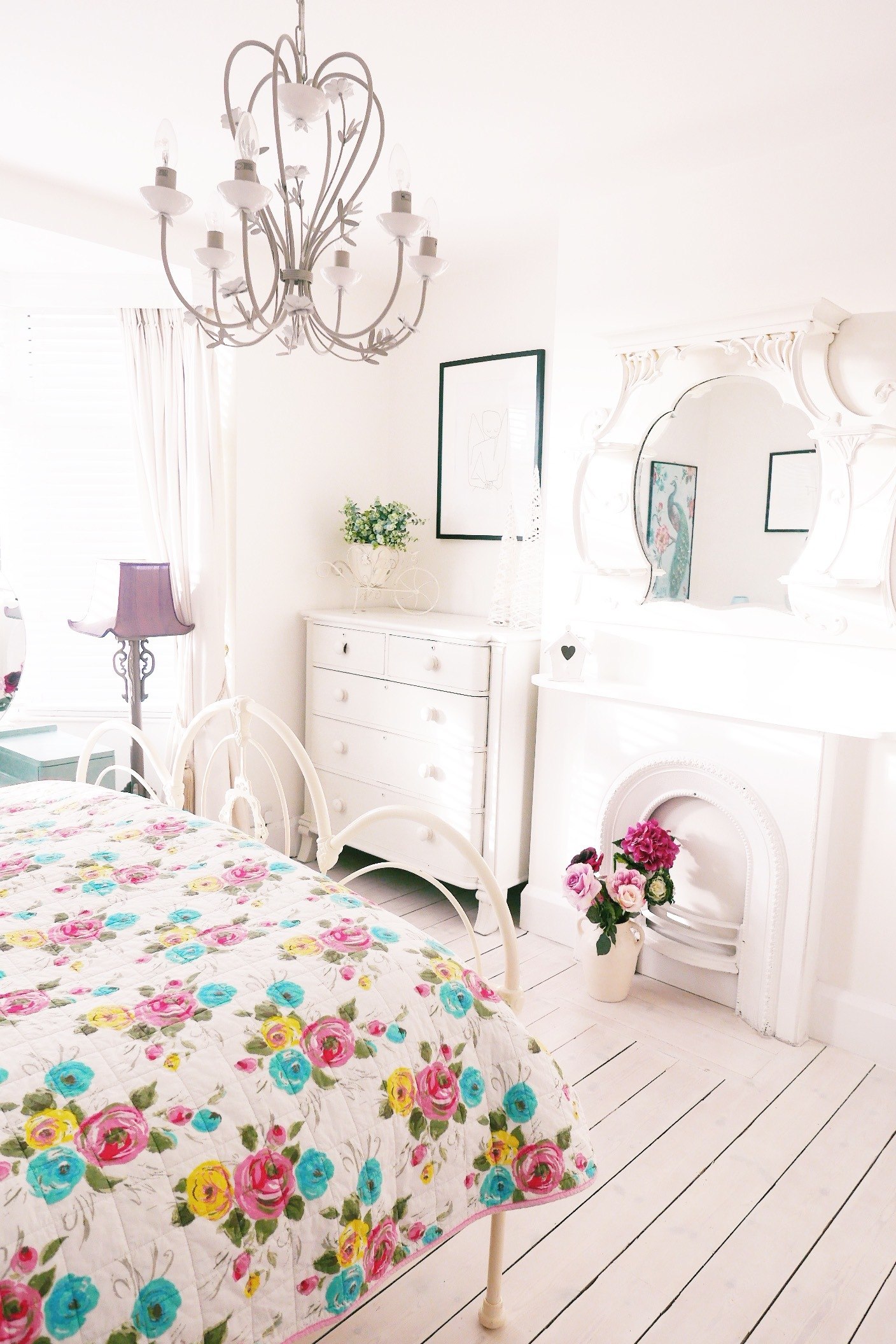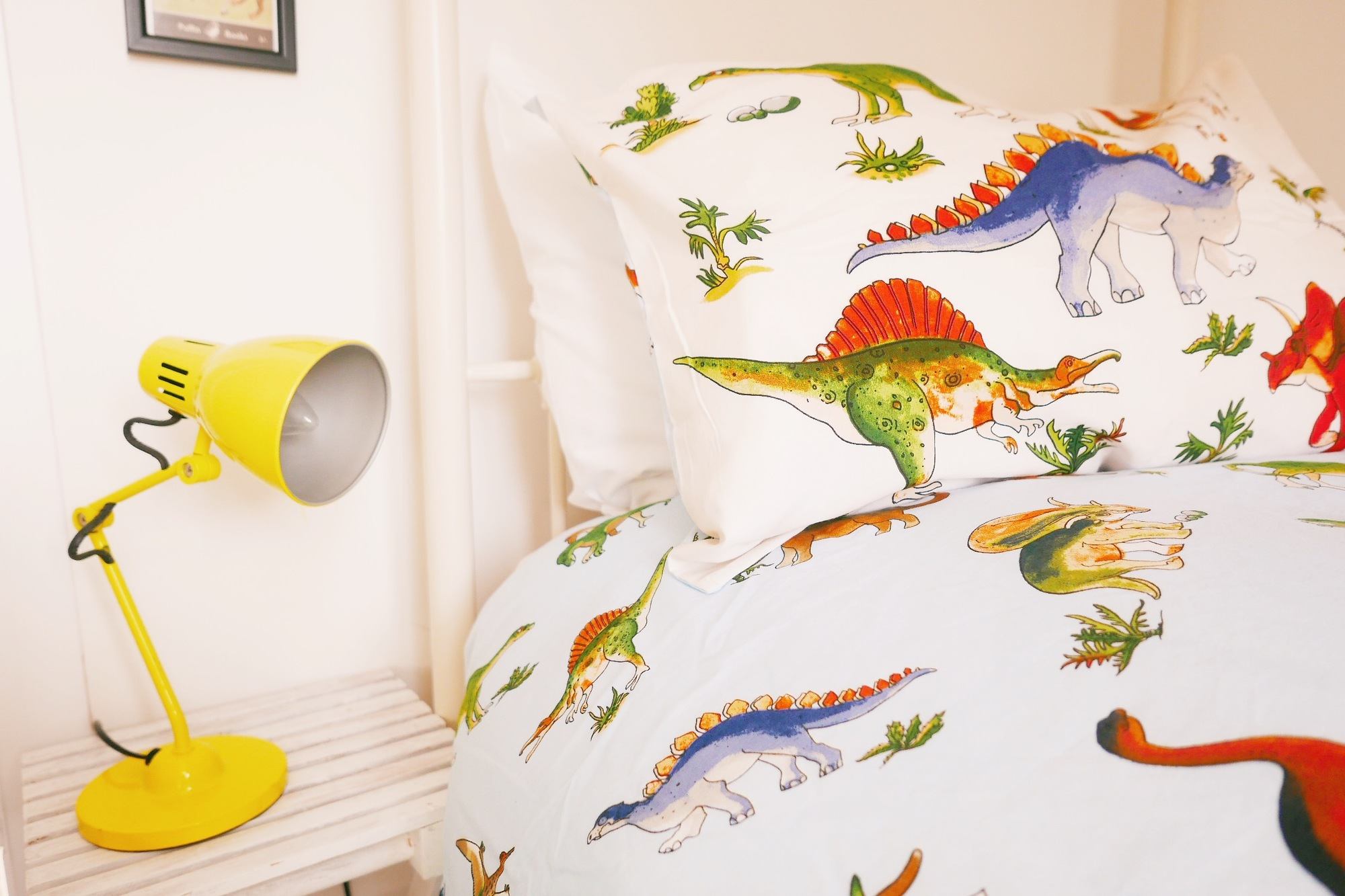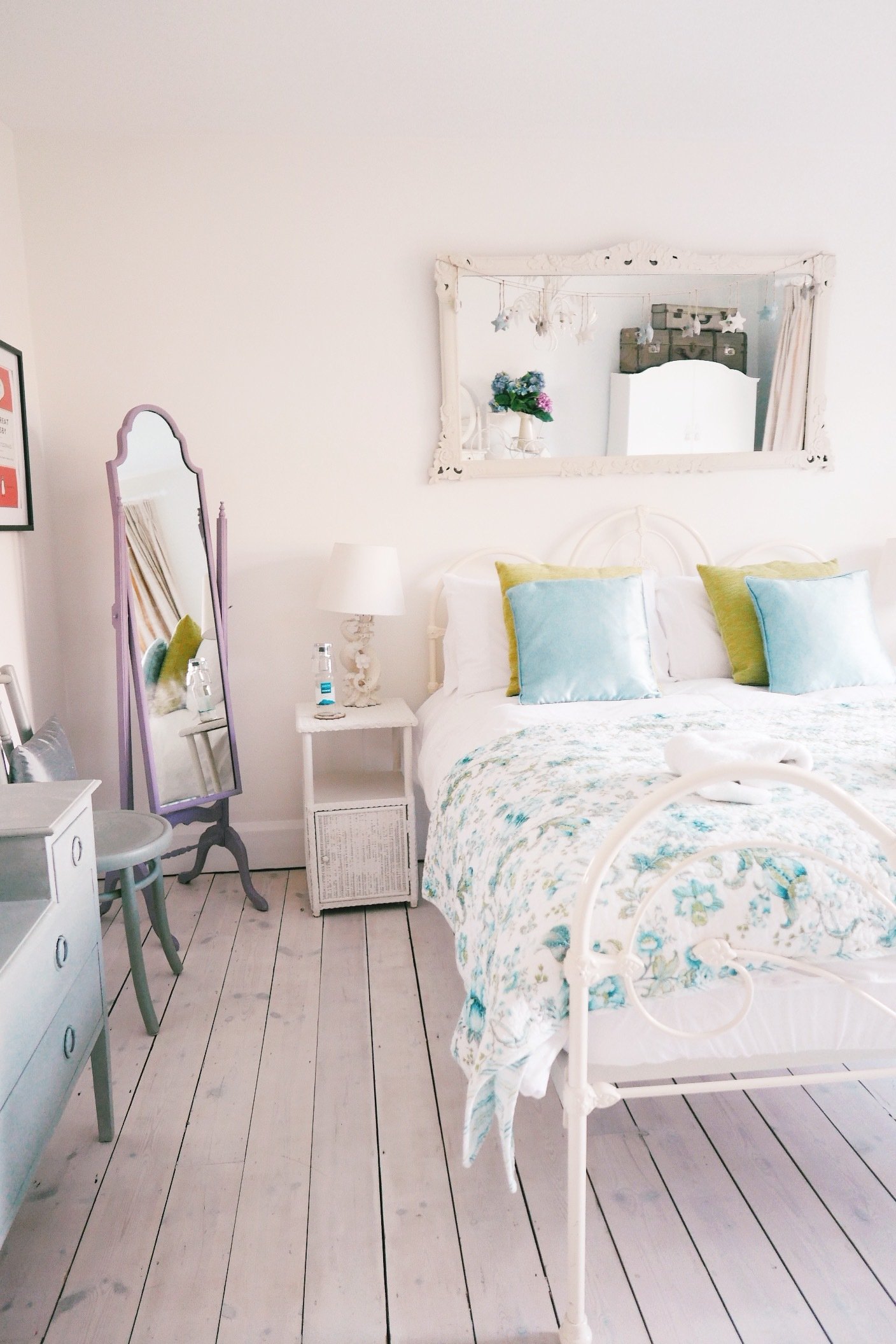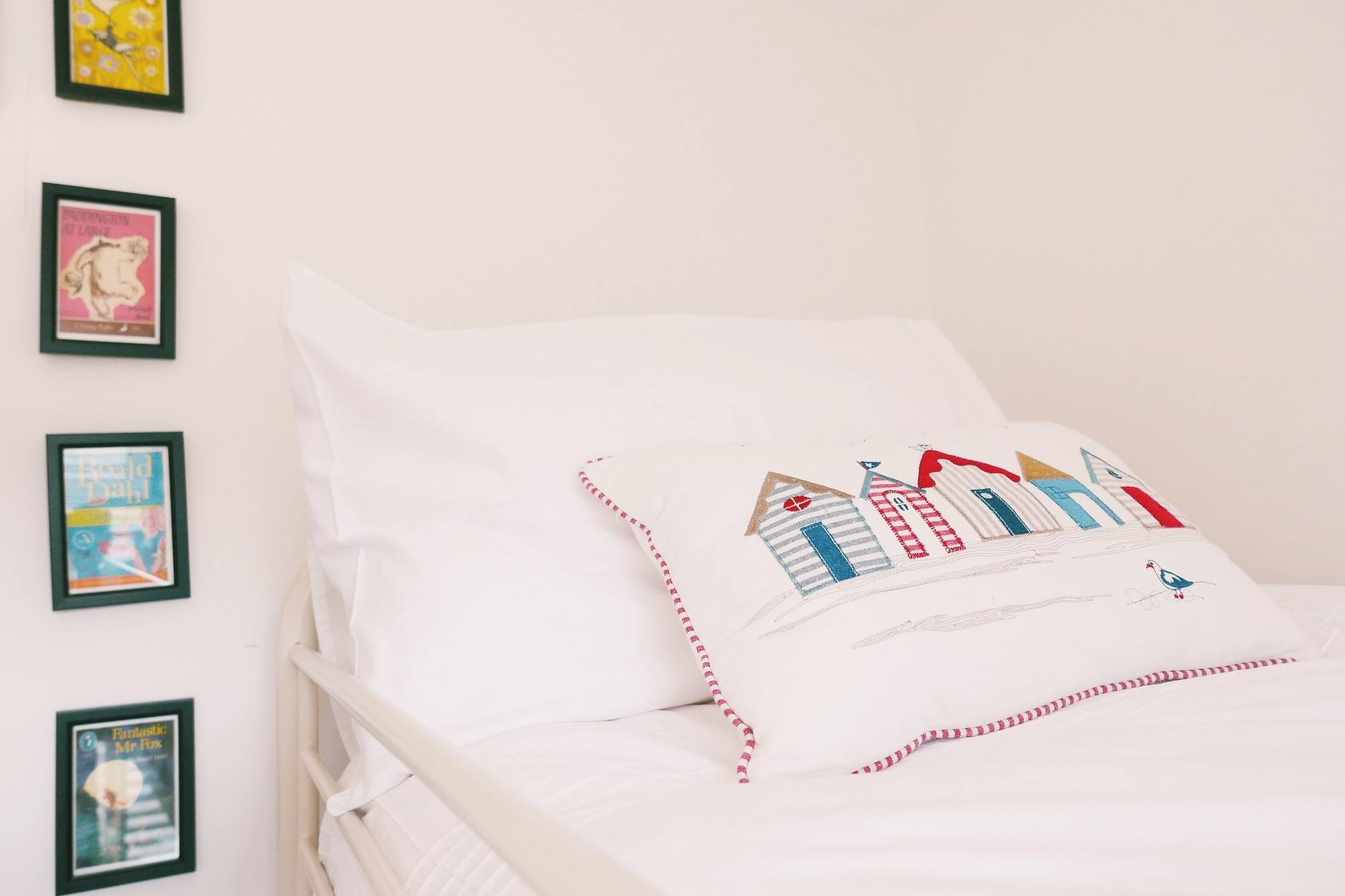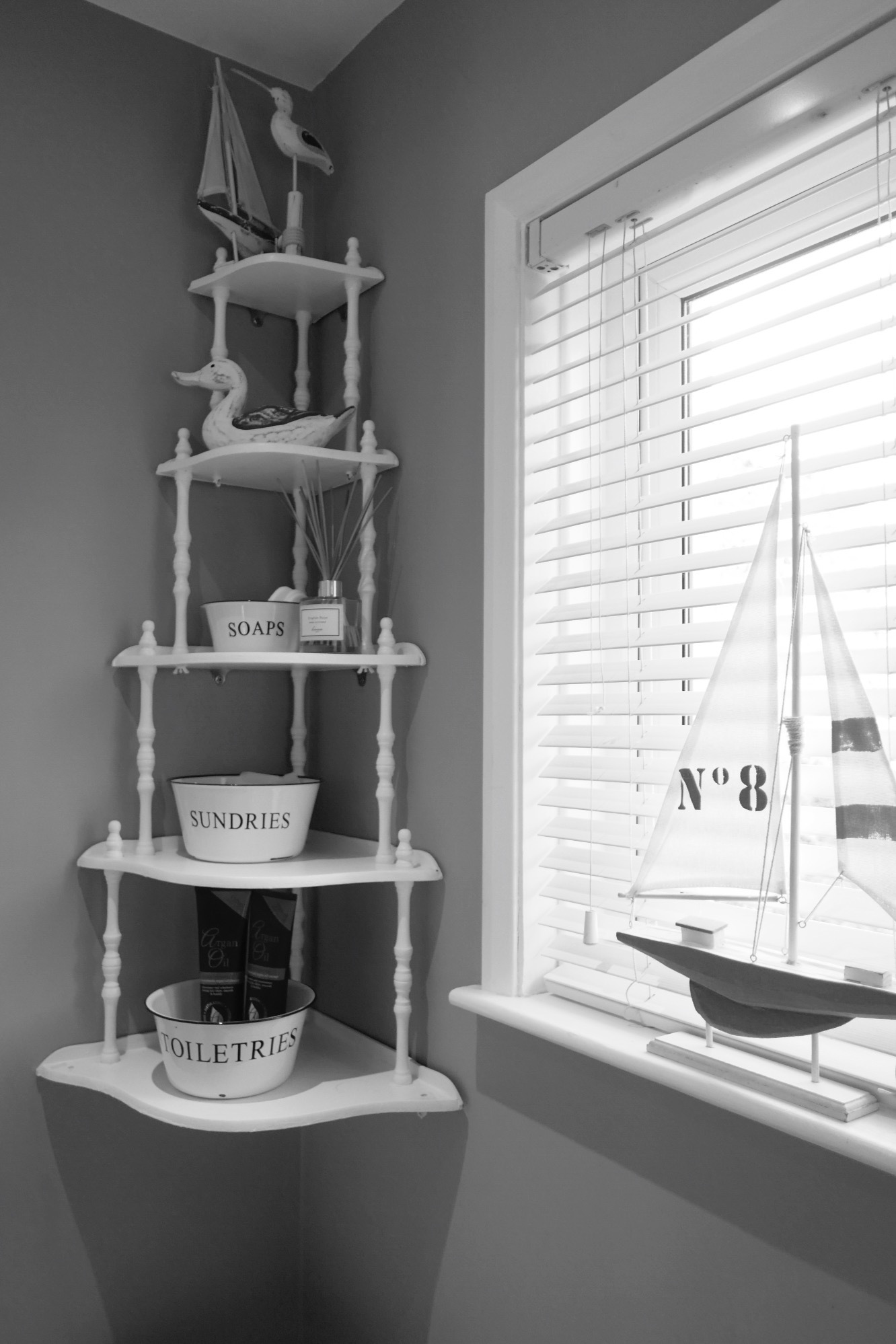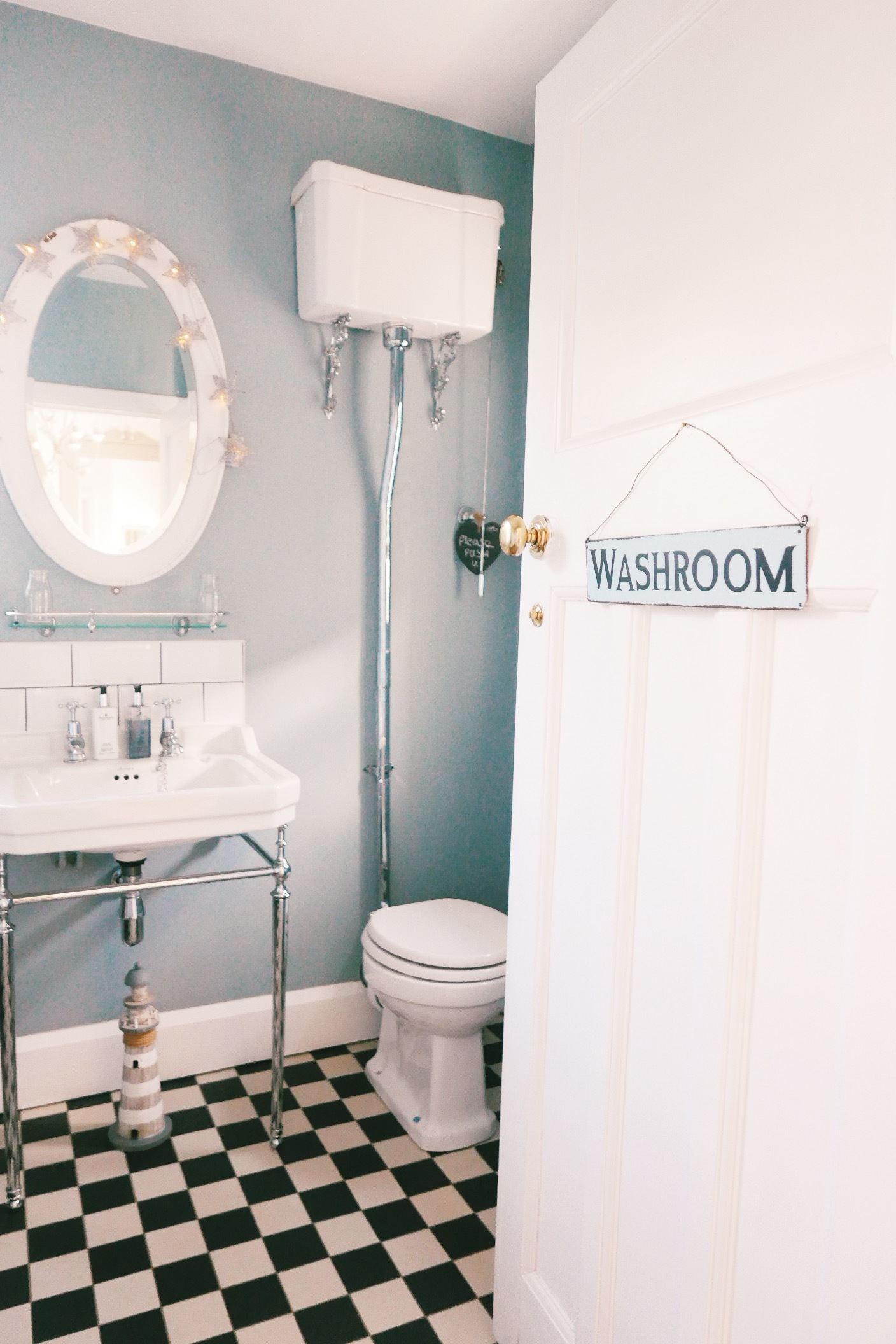 The location:
Hollies House is perfectly placed accommodation for a weekend in Chichester. You'll find this beautiful house on a quiet residential street only a short walk away from the historic city centre, so getting to the shops, cafes and Cathedral is quick and easy.
Hollies House also has a drive big enough for a couple of hatchback cars, which is essential because parking in Chichester can be tricky.
"You genuinely feel like you are staying in a special place and that you are cared for – but this was once Belinda's family home, so no wonder she's given it such heart."
The verdict:
I'm smitten with both the house itself and Belinda. Her generosity, warmth and heart shines through in every inch of every room of Hollies House. She's made what could be just another West Sussex holiday cottage a real home away from home; you genuinely feel like you are staying in a special place and that you are cared for. And, to be fair, you are: this was once Belinda's family home. No wonder she's given it such heart.
In fact, Hollies House reminds me of another very special place I stayed in Bristol a few years ago: The Boutique Art House B&B, run by Sadie Spike. Both Hollies House and The Boutique Art House are more than the sum of their parts – they contain real love, in my opinion. And that's why you'll find both in my Directory.
In a nutshell, if you need accommodation in Chichester for a short break or longer, Hollies House is very worthy of your weekend. You have my word.
Disclaimer

 – A very big warm hug to Belinda, the owner of Hollies House in Chichester, for letting me stay in her beautiful house. I'm so thrilled to have discovered it – and can't wait for a return visit!
Some of the links in this post are affiliate links, which means I get paid commission if you book via these links. Affiliate income are one of the ways I can carry on bringing fresh content to Weekend Candy.
Fancy a weekend in Chichester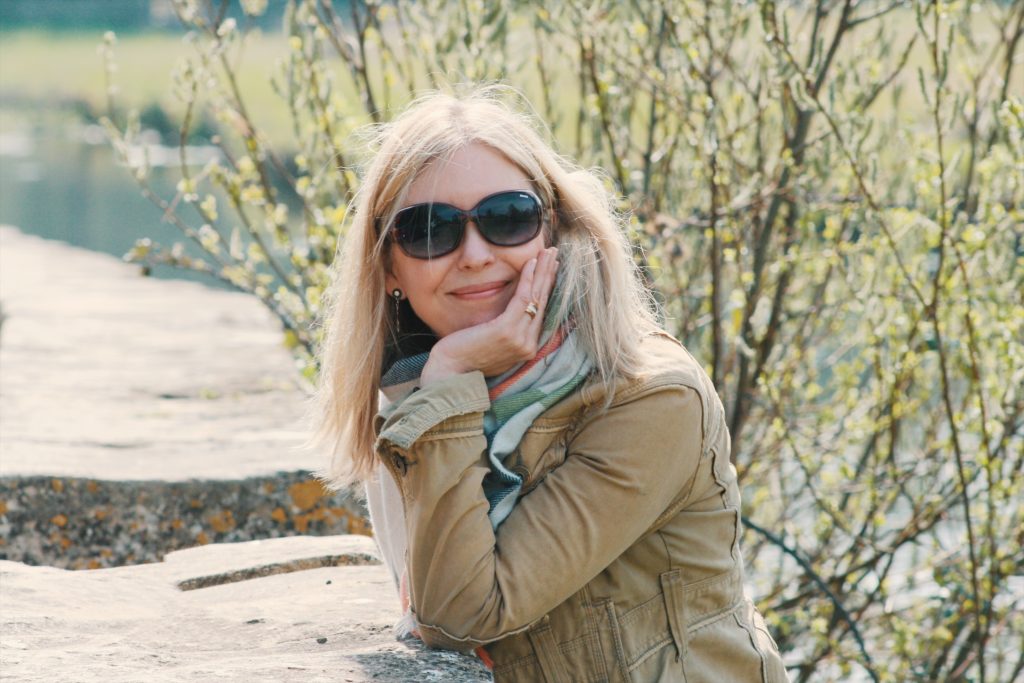 Unique ideas for incredible days off
Weekend Candy showcases the most unique and creative weekend getaways in the UK and Europe! Featuring unusual weekend break destinations, plus inspired spaces and places to visit!
Founded by me, Claire.
---
---
Follow WeekendCandy
---
Instagram Stories
Hook up on instagram - /weekendcandy
---
Have you seen
these yet?