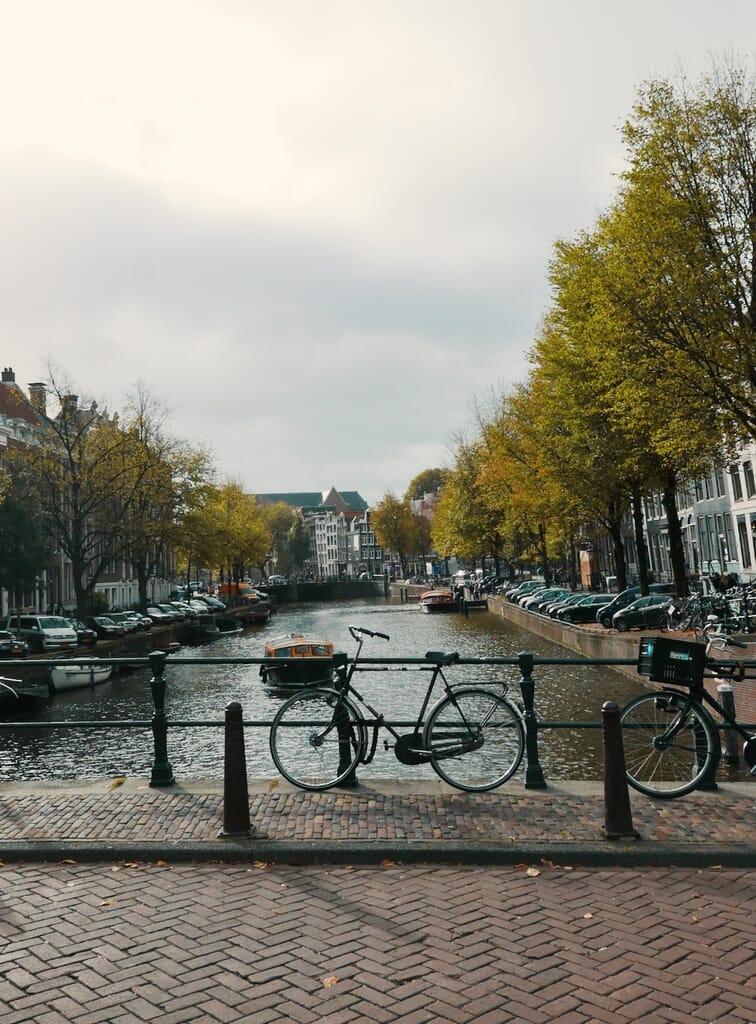 Even opinionated chicks like me get it wrong sometimes (say whaaaaat?). I know, hard to believe, yet what I consider an epic city break for a weekend may not be your cup of tea.
So, in the interests of providing you with a 3-dimensional, HD-ready Weekend Candy experience, I asked some of the world's biggest and best travel bloggers to answer this question:
What European city break rocks your world and why?
The answers I got back ranged from the obvious to the more obscure. I've listed them all below so you can binge on full-fat city break inspiration and fill your eyeballs and ears with ideas for your next weekend away. Nom (weekend) nom.
PIN FOR LATER: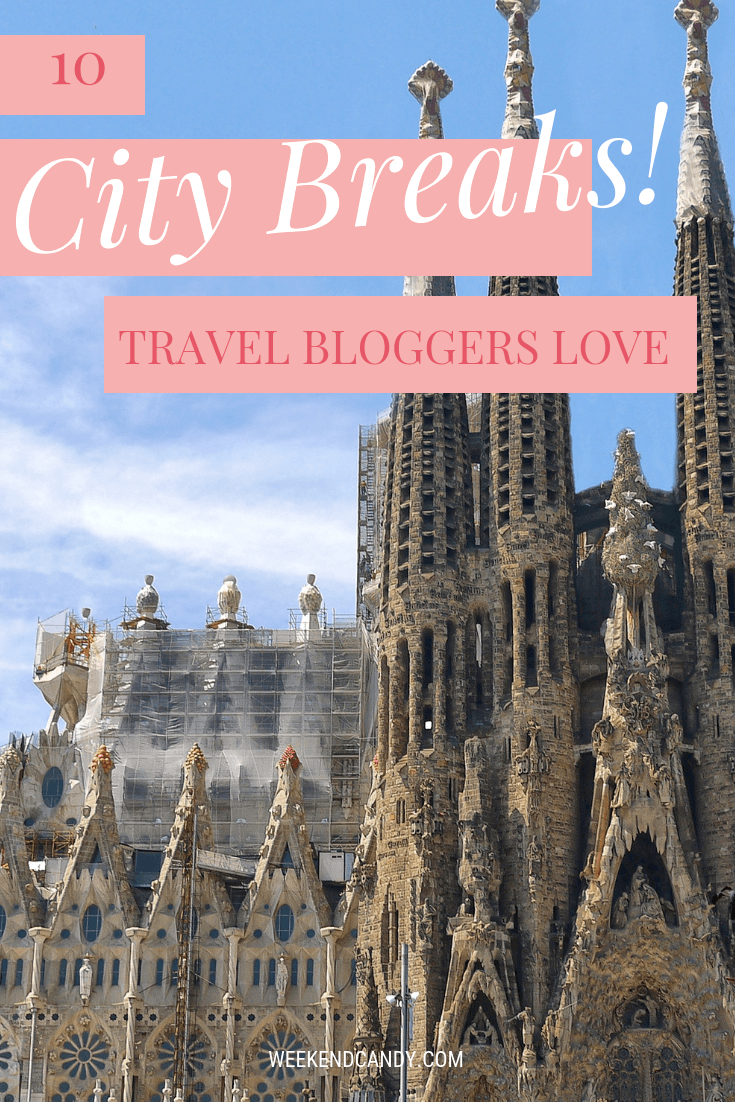 ---
Here's why:
"My recommendation for the best city in Europe for a weekend break is the lovely city of Basel. It sits right on the beautiful Rhine, which glows a deep green against the old and characterful city. Basel is a place in which you can sample some of the best Swiss culture: from the impressive and striking Rathaus, to the winding streets made up of quaint cobbled roads and old wooden buildings, which have stood there for hundreds of years. It oozes charm and sophistication, too, and is known as the city of museums and culture within Switzerland.
The city has a compact feel with a high concentration of wonderful medieval architecture and modern gems and a friendly, warm atmosphere. It is only just over an hour's flight away from the UK and is well served by the lovely old tram network – so it is perfect for a weekend away. It also sits right on the border with Germany and France so, if you feel like staying a little longer, you can visit 3 countries in one trip taking the short train rides up into the Alsace and Black Forest regions.
A must see in Basel is, of course, the bright red and highly-detailed town hall in the main market square."
You can follow The Roaming Renegades on Facebook, Twitter or Instagram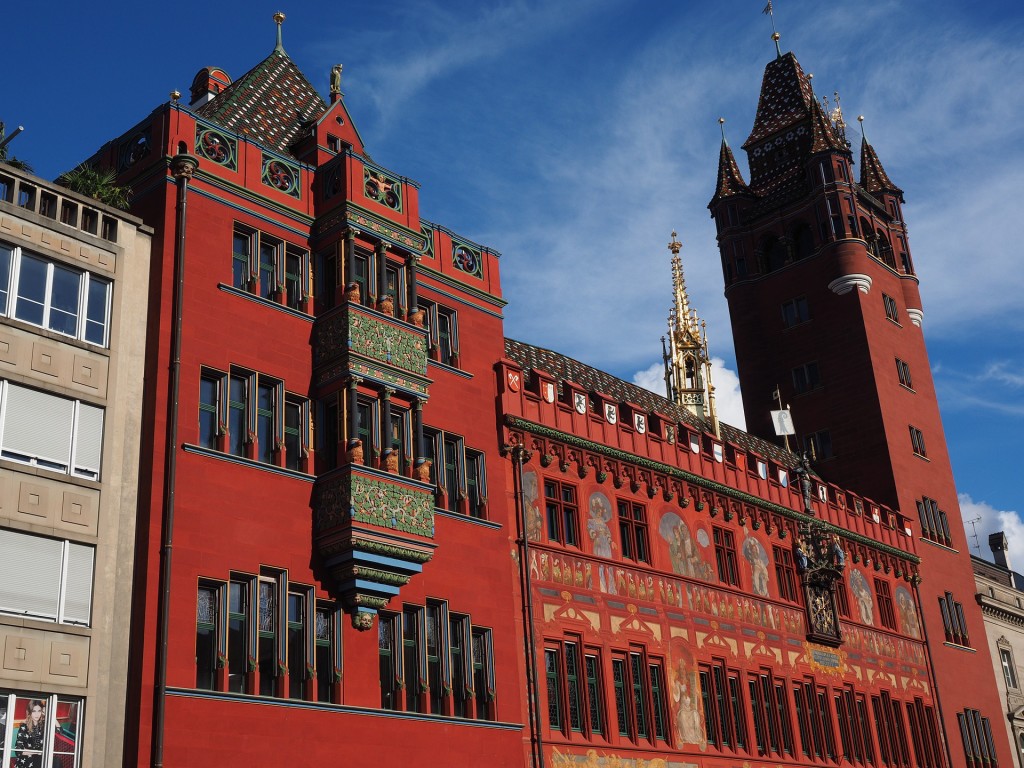 ---
Here's why:
"Truth be told, a lifetime isn't enough to visit Rome because there's just so much to see and do. Having said that, spending a few days in Rome is a great way to stock-up on history, culture and a vibrant atmosphere. I can't even count how many times I have been to Rome, and it would be hard for me to pinpont what makes it so fascinating to me.
I think the easiest thing to say is that I love its atmosphere and I enjoy the fact that despite the chaos, despite the traffic and the ongoing road and construction works, whenever I walk around Rome I see beauty everywhere.
An absolutely unmissable attraction in Rome is the Colosseum and the nearby Roman Forum and Arch of Constantine. Seeing the Colosseum from a distance is impressive, and when it is illuminated at night the view is simply stunning."
You can follow My Adventures Across the World on Facebook, Twitter or Instagram
You might also like: Weekend Picks: Rome, Florence and Genoa
---
Here's why:
"Venice is the perfect destination for a  weekend getaway. With its stunning piazzas, historic buildings and intricate system of water canals, Venice will easily capture your heart. It is such a beautiful city!
Although it is easy to stay for longer in Venice, a weekend is just about enough to see this city's highlights. Aside from the iconic Rialto bridge, Saint Mark's Square is the heart of the tourist activity in the city. It is home to some of Venice's most beautiful structures, such as the Basilica Di San Marco (Saint Mark's Cathedral), the Torre dell'Orologio (Clock Tower) and the Campanile Di San Marco (Saint Mark's Campanile).
Admission is free for the cathedral and a climb to the bell tower costs €6 per person. The Saint Mark's Campanile is one of the tallest structures in Venice so you get a magnificent view of the rest of the city.
My top tip: navigate your way through the interesting small alleys and streets of the city. Savour delicious Italian food at the Mercato di Rialto. Take a vaporetto (water bus) to the outer islands Burano, Murano and Torcello."
You can follow Mismatched Passports on Facebook, Twitter, and Instagram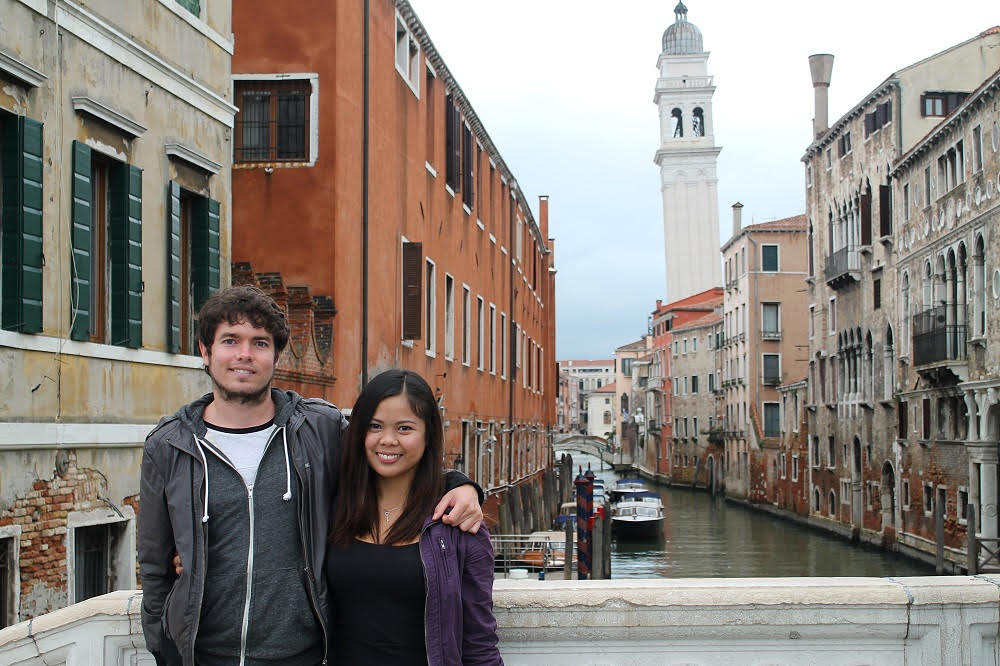 ---
LATVIA for a weekend – Loved by Nomadic Boys
Here's why:
"One of our favourite cities for a weekend break in Europe is Riga in Latvia. It is well connected from London and only a few hours' flight. Ryanair is one of the airlines offering cheap flights, which makes it an ideal weekend getaway in Europe.
Latvia is one of the 3 Baltic countries, each with a beautiful medieval old town: Tallinn for Estonia, Vilnius for Lithuania, and Riga for Latvia.
The pedestrianised old town of Riga is the must see. Its Latvian name is Vecriga. There are many old and colourful buildings, churches and cathedrals. It's fun just getting lost in those cobbled streets with camera to hand.
One big tip: there's a group of volunteers offering daily free tours of the Old Town starting at midday. They also take you outside the Old Town to the famous fruit and vegetable market, the poor Moscow district and the art nouveau area of the city."
You can follow Nomadic Boys on Facebook, Twitter, Instagram and YouTube
---
Here's why:
"Brighton easily has to be one of our favourite spots in the UK! Known as 'London on the Water', this quintessential English seaside town is somewhere we always recommend to those visiting the UK for the first time. While the beach doesn't look like Bondi, it's still an amazing place to be!
There's heaps of quirky shops and independent cafes and restaurants down the famous 'lanes', incredible architecture (check out the Pavilion), and there's the BRIGHTON PIER! While it's a bit 'old school British' seaside, it's probably one of the most iconic sights in England! It's all fun fair rides, penny slots, arcade games and candy floss!
Chill in a deck chair with a locally-brewed craft beer and watch the sunset over the old burnt-out pier in the distance… epic!"
You can follow Am I Nearly There Yet on Facebook and Twitter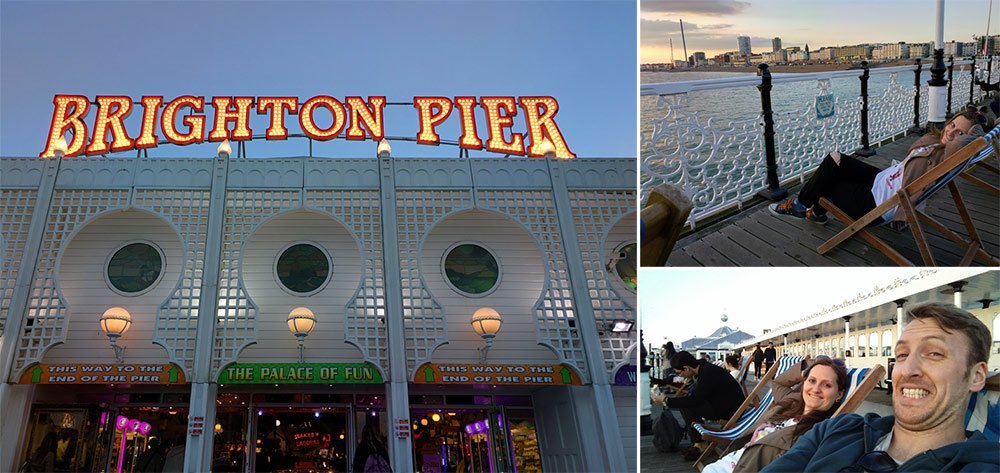 ---
Here's why:
"Because Dublin has so much to see and do, it is the perfect destination for an exciting weekend break.  My one must-see would be Art Tea at the Merrion Hotel. Tucked in the Drawing Room in front of a fragrant peat fire, I revelled in the presentation of tea served in pale-green-rimmed Wedgewood china cups. Next came a parade of little sandwiches, scones, and brightly coloured Battenberg cake with almond icing, followed by the piece de resistance: a plate with pastry versions of three pieces of art from the hotel's large collection. Before or after, a walk through the hotel to view the art is de rigeur."
You can follow Berkley and Beyond on Facebook, Twitter, Instagram, Pinterest, You Tube and Google+
You might also like: Weekend picks: Canterbury, Bath and Dublin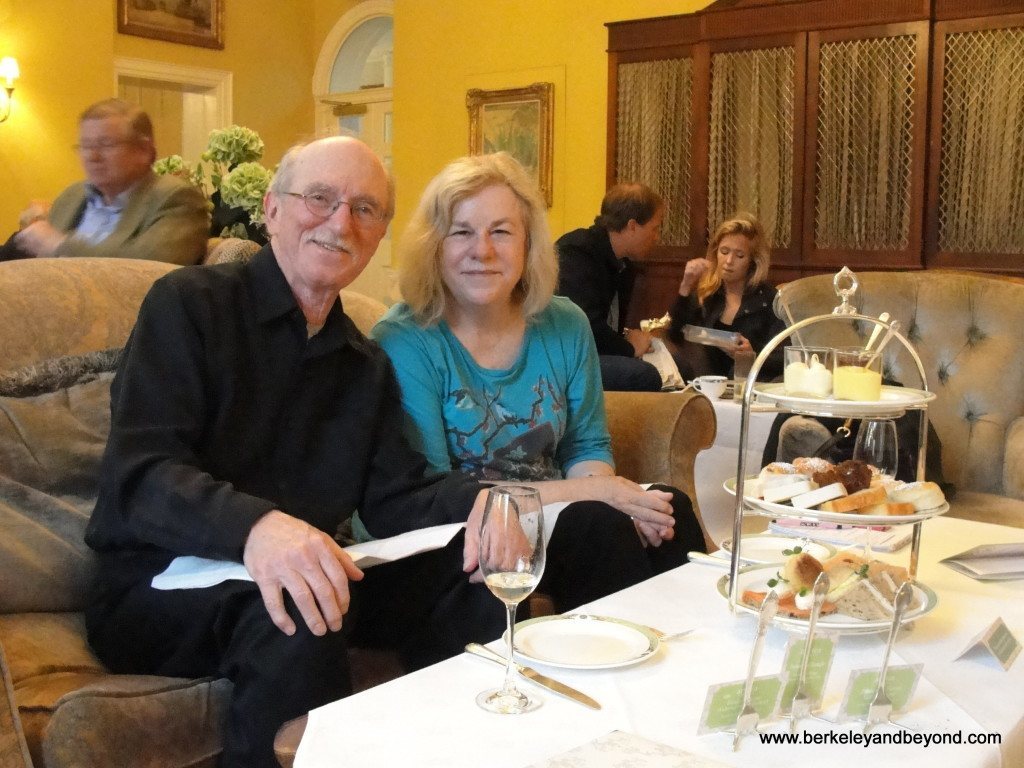 ---
Here's why:
"While Amsterdam is the capital of the Netherlands, and its largest city, it is not that big of a city compared to other capitals in the world. The city is very easy to walk around and very easy to bike around, as it is flat. I think the first thing you should do is to take a canal cruise. This enables you to see all of the houses and buildings – most of which are crooked because they're built on sand. It also gives you a glimpse of the many canals, in fact more than Venice, and the amazing bridges over the canals.
A must-see when you go to Amsterdam is The Museum Quarter near Vondelpark. The Rijksmuseum has an amazing collection of paintings by the Dutch and Flemish masters. Life in Amsterdam does revolve around the canals and wandering around these will give you a real feel for this laid-back and uber cool city."
You can follow Contented Traveller on Facebook, Twitter, Instagram and Pinterest.
You might also like: A Weekend in Amsterdam: 6 Cool Things To Do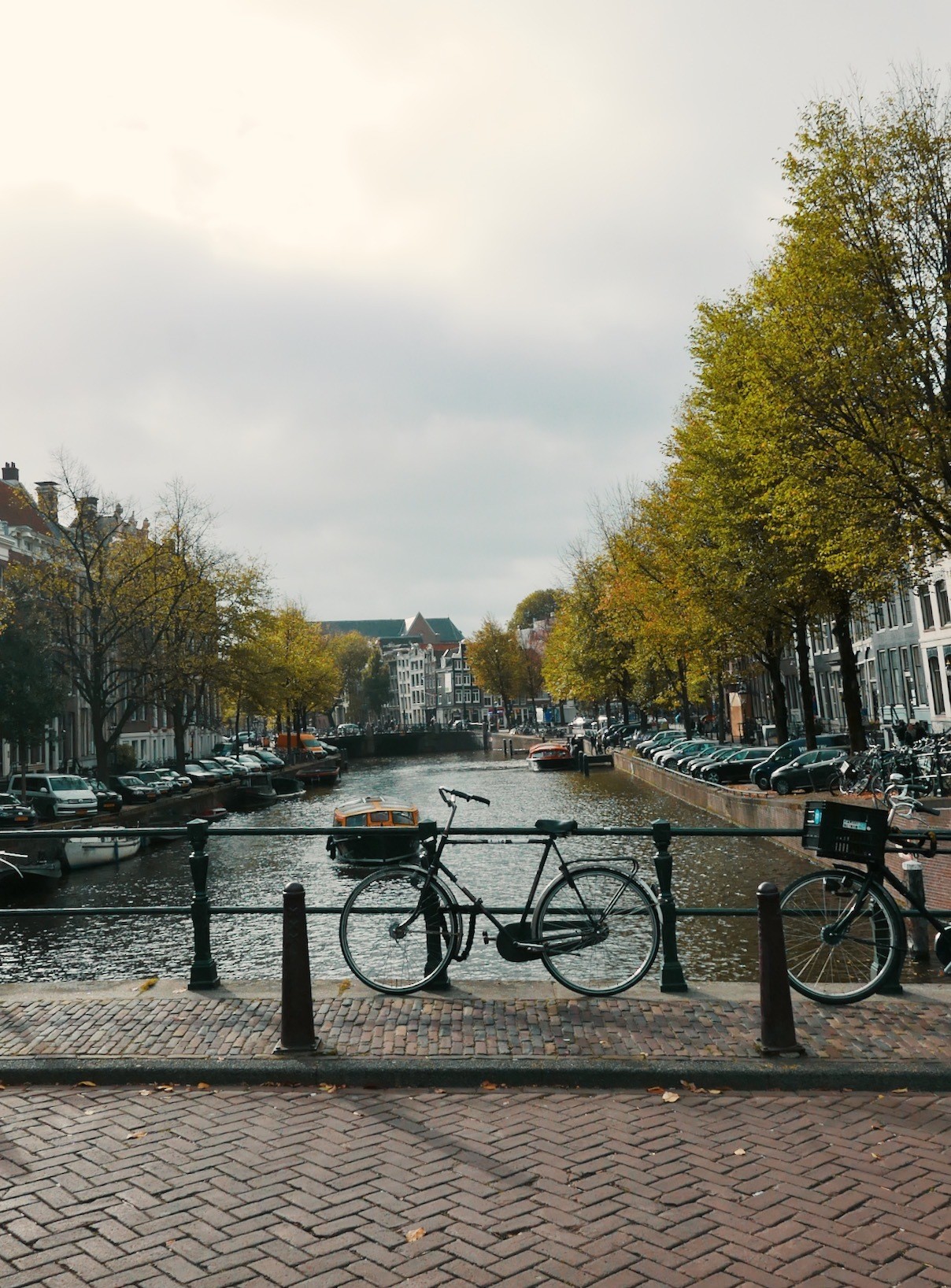 ---
Here's why:
"I sometimes feel like I'm on a one-woman quest to convince people that Milan is a great city, and there's more to Italy than Venice, Rome and Florence. Not many tourists make time for Milan, and those that do just use it as a springboard for Lake Como.
That's a shame, because Milan has a lot to offer. Like with all big cities there's something for everyone. If you love art and history you'll enjoy visiting the Duomo, the Sforza Castle and Brera Art Gallery. Then, of course, there is the famous fashion district and lots of shopping opportunities for all tastes and pockets, great nightlife and some beautiful parks.
Many people also believe Milan has nothing for budget travellers. True, its reputation as the 'world's fashion capital' mean prices are a little higher than elsewhere in Italy – but there are many free things to do in Milan and lots of trattorie, family-run restaurants that offer tasty food at affordable prices."
You can follow The Crowded Planet on Facebook, Twitter, and Instagram.
---
BARCELONA for a weekend – Loved by Angloitalian
Here's why:
"Barcelona has it all: a beautiful beach that spans for miles, exquisite views from the mountains and hills that look across the city towards the sea in the distance. There are more varieties of restaurant than your stomach can accommodate, and should a classic Catalonian night of tapas and chilled red wine take your fancy, they'll be hundreds of late night revellers who'll be happy to enjoy it with you.
Away from the sun, sea, sand, and sangria is a city filled with things to do and attractions that appeal to everyone, from the hostel-dwelling solo traveller, to the apartment-renting family of four. There are free entrance days to museums, cheap discount tickets to the Hop-On-Hop-Off bus tour, and plenty of shows and other attractions for anyone with a little spare change in their pocket."
You can follow Angloitalian on Facebook, Twitter, and Pinterest.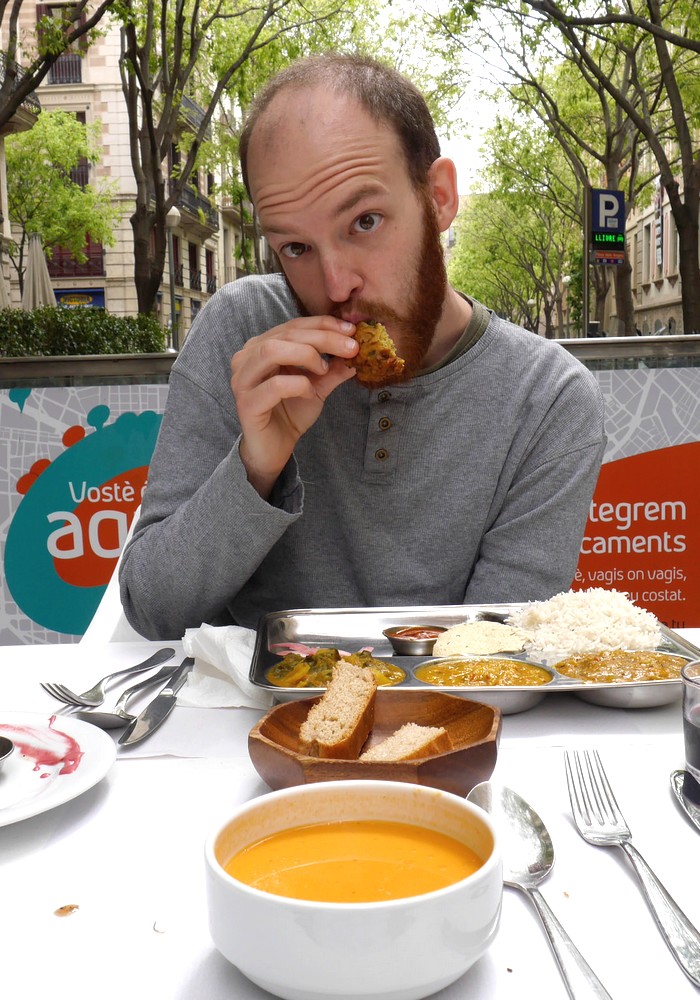 ---
TALLIN for a weekend – loved by Where's Sharon
Here's why:
"Tallinn In Estonia can easily be overlooked when planning a city break as it is tucked up out of the way between Russia and Latvia. However, it is a fantastic place for a city break.
There are many attractions around Tallinn. However, the primary reason we fell in love with this city is because of its gorgeous, medieval Old Town. It's claimed to be one of the best preserved old towns in Europe and I believe it. If you just do one thing during your trip here, its walk around these old streets.
While walking around the Old Town, there are lots of churches, towers to climb and museums to visit. Just outside of the Old Town is the Hotel Viru KGB Museum Tour where you can get a different taste of Tallinn's past by learning more about how the KGB operated in Tallinn."
You can follow Where's Sharon on Facebook, Twitter and Instagram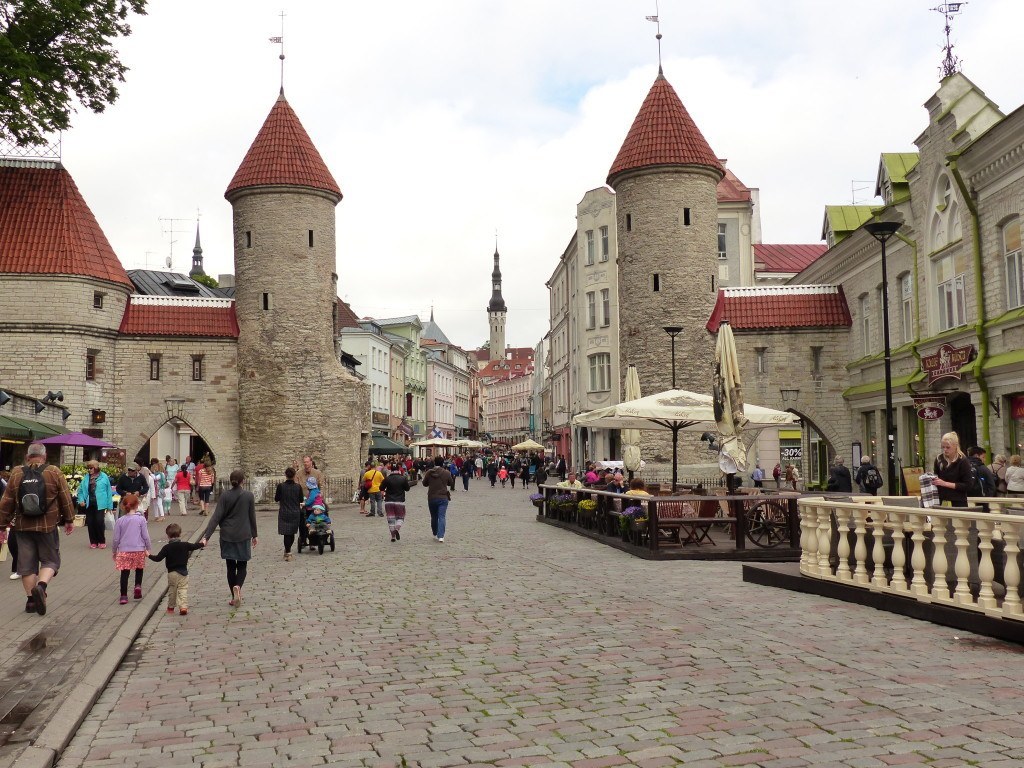 Fess up: Is your favourite city break on the list? If not, hell, add it in the comments section below, my friend. I'd love to hear why it's your ideal weekend escape.