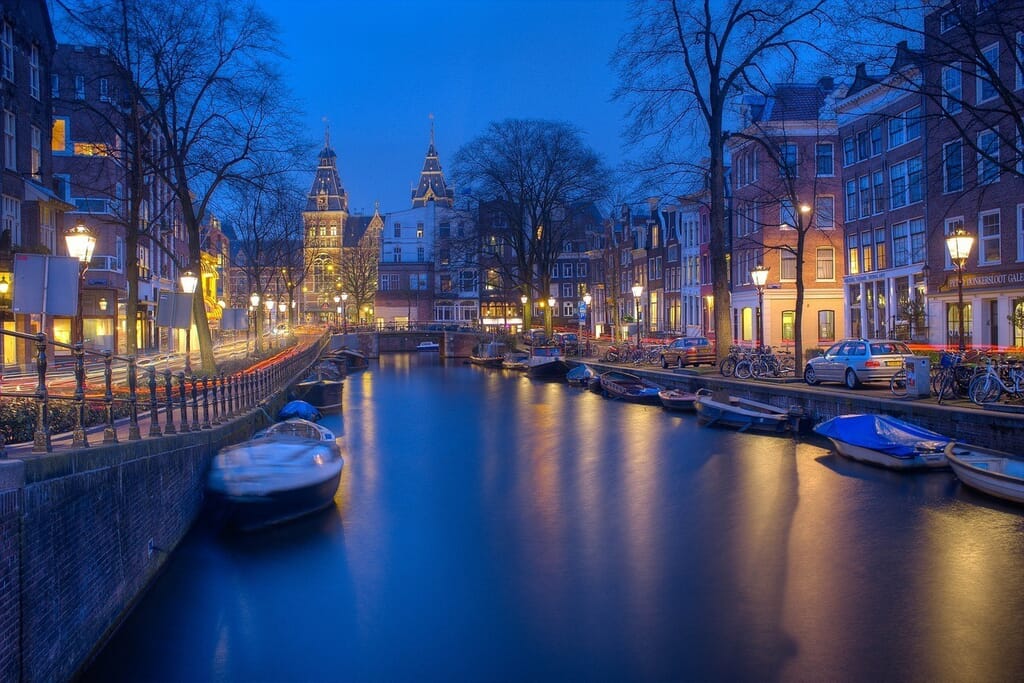 Just over an hour away from London, Amsterdam is home to everything you'd want in a short city break: it's easy to get around, either by foot or on the many trams that run around the city centre, easily accessible from the airport (just 30 minutes on the train), and those among us who are a little bit addicted to Instagram will have no problem finding unique architecture, canal views, and pretty shop fronts to photograph.
PIN FOR LATER: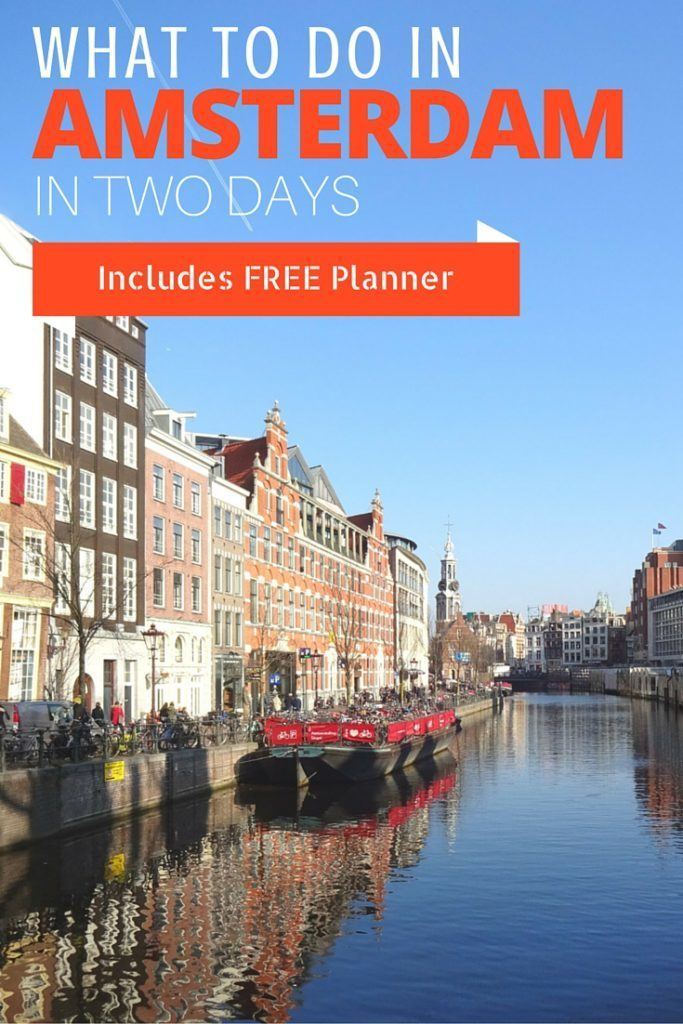 ---
– DAY ONE IN AMSTERDAM –
Start with a canal tour
You can't visit Amsterdam without taking a tour along its famous canals. So hop on a boat outside Centraal station and prepare to be wowed by the city's beautiful buildings and bridges.
An hour long trip is a great way to get acquainted with the city and see some of its most famous attractions before you visit them on foot.
Do: grab a seat outside on deck, if you can, it's the best spot to take photographs from.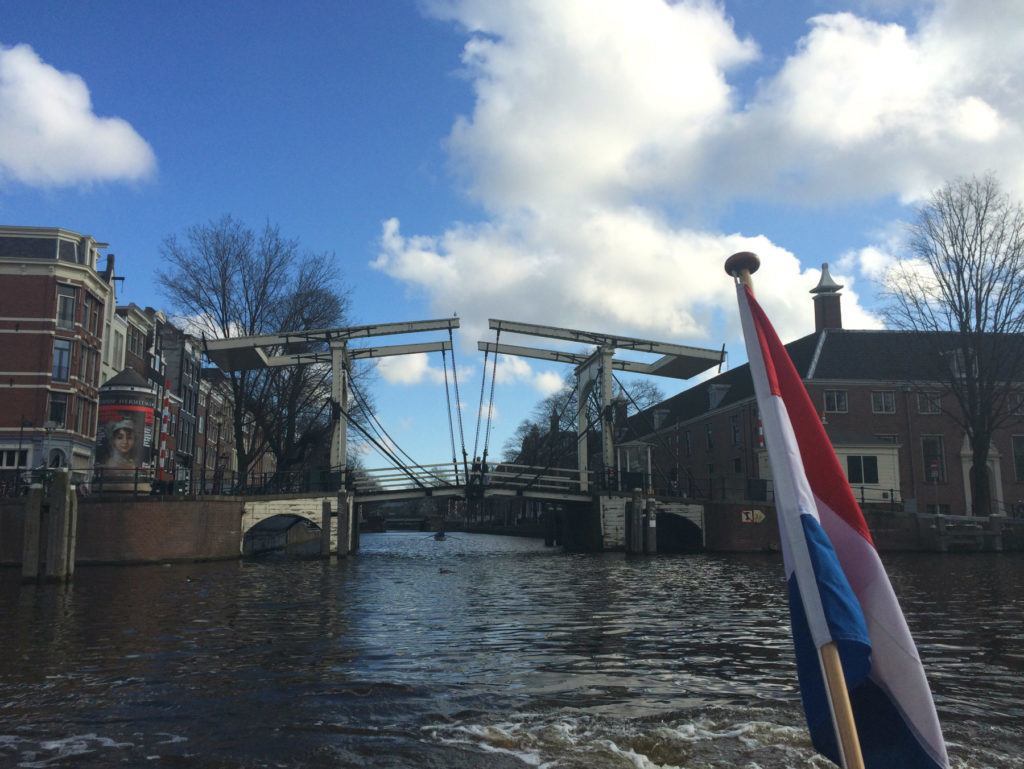 Wander around The Jordaan
Maze-like streets, trendy cafes, and hidden courtyards make The Jordaan, easily Amsterdam's most famous neighbourhood, a wonderful place to take a walk.
Stroll along narrow streets and flower-lined canals, duck into quaint shops and art galleries, and treat yourself to a slice of apple pie at characterful Cafe Papeneiland.
Do: make sure you save some time to visit the Anne Frank House, which borders The Jordaan.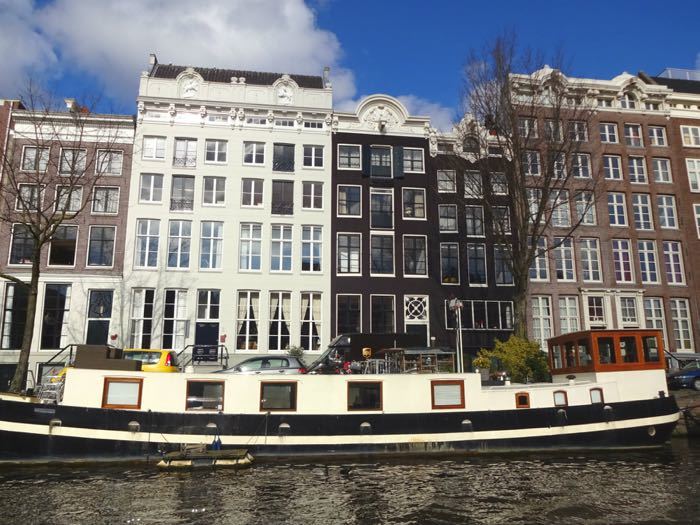 Bitterballen at Cafe de Prins
Bitterballen are the Dutch equivalent of tapas, basically: small, deep-fried snacks best enjoyed with a traditional beer (or biertje). The traditional filling is beef or veal ragu which is then rolled into a ball, covered in breadcrumbs and fried and they normally come with a dish of spicy mustard on the side.
If they sound like the kind of delicious, moreish snacks that dreams are made of, that's because they are. Seriously, dip them deep in that mustard and order another plateful because one portion of Bitterballen is never enough.
Do: get a seat at one of the tables outside Cafe de Prins for a view of the canal and a spot of people watching.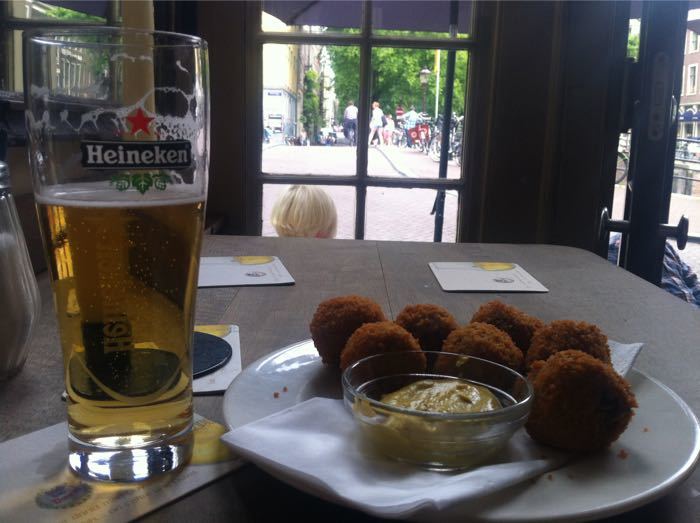 Moosey around the museums
Visiting 3 museums in quick succession can be difficult, especially if you're pushed for time during a weekend city break. In Amsterdam, though, it's brilliantly simple.
Head to Museum Square to discover the art and history of The Netherlands at Rijksmuseum, then it's just a short stroll to the largest Van Gogh collection in the world at the Van Gogh Museum.
Finally, head next door to the Stedelijk museum for a contemporary art and design kick before taking a wander through Museum Square itself.
Do: make like a proper tourist and take a photo at the i Amsterdam sign.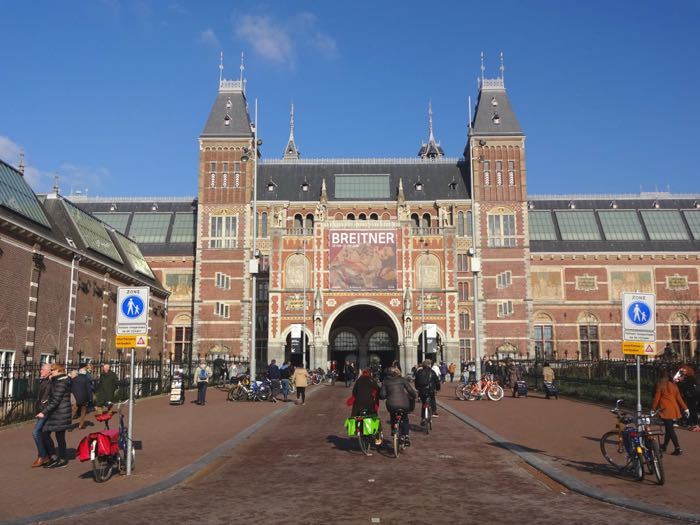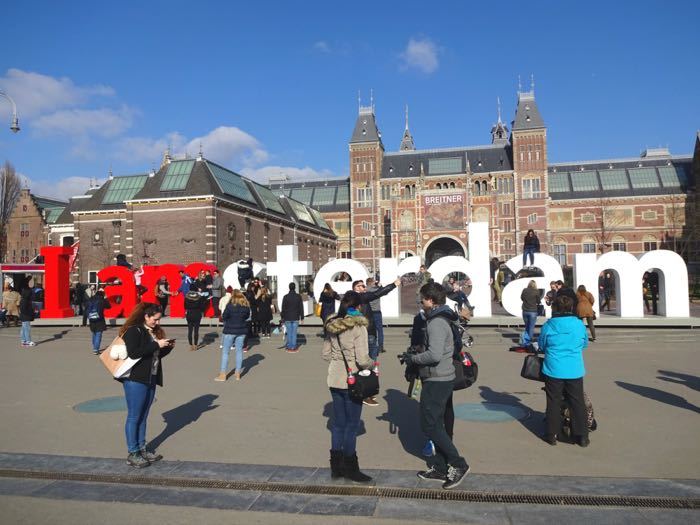 Drink in the view from SkyLounge
Offering a panoramic view over Amsterdam, SkyLounge (which you'll find perched on top of the Hilton DoubleTree hotel near central station) is an award-winning roof-top bar with an extensive cocktail menu and enough snacks to keep you going as you watch the sun set over the city.
What's more, the bar also offers complimentary wifi, so you can sip your cocktail AND make your mates back home jealous. What more could you want?
Do: get there before the sun sets to really make the most of the experience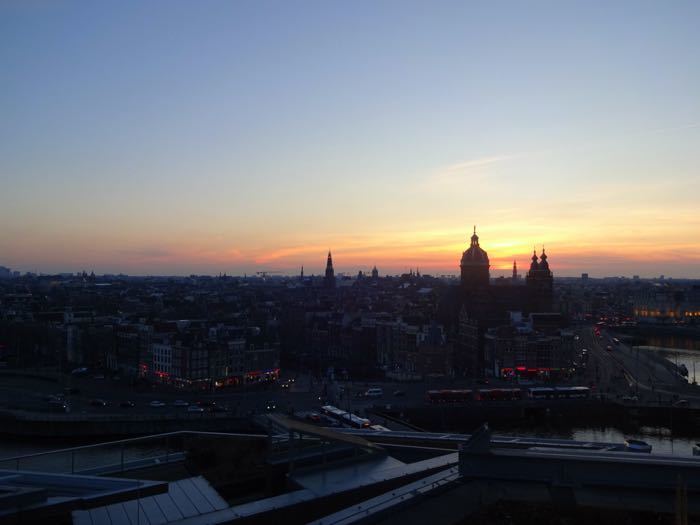 ---
– DAY TWO IN AMSTERDAM –
Breakfast at Bakers and Roasters
Start your second day in Amsterdam with breakfast at Bakers and Roasters. This colourful cafe's owners hail from New Zealand and Brazil (by way of London and California) so expect flavours from around the world and a decent cup of speciality coffee.
Try the Kiwi brekkie or the banana nut bread french toast and, if a flat white isn't your thing, a healthy smoothie on the side.
Do: head there early because they don't take reservations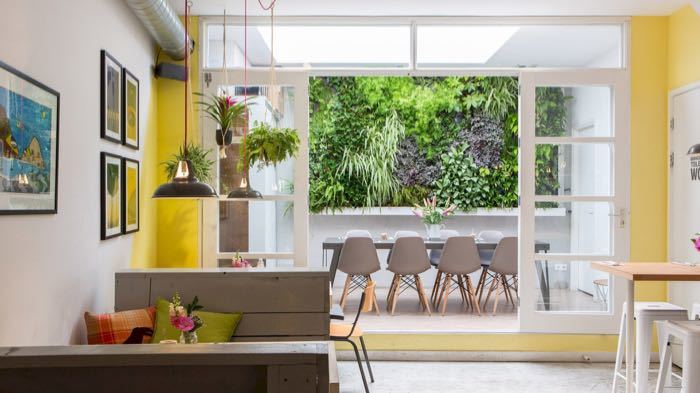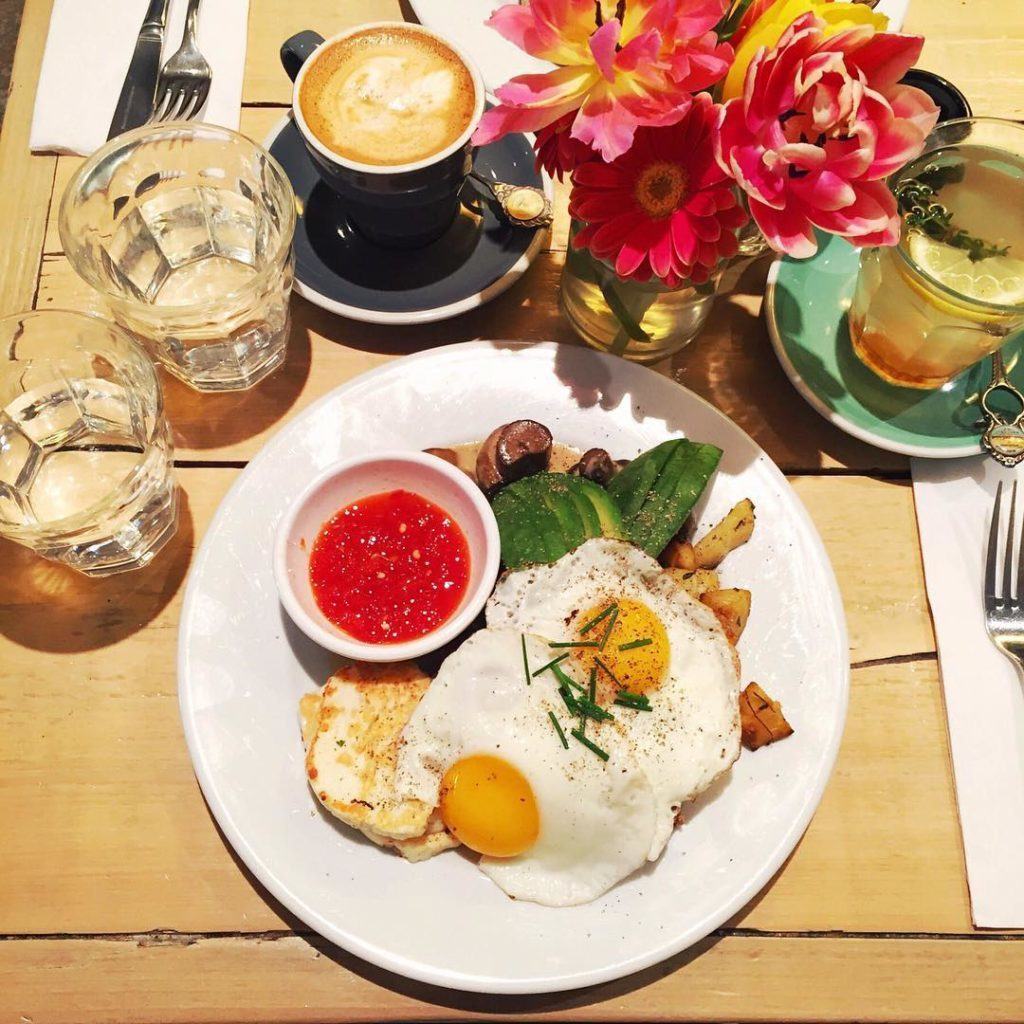 Discover Vondelpark by bike
You won't be hard pushed to find somewhere to rent a bike from in Amsterdam, so make like the locals and swap your feet for wheels for a couple of hours.
Amsterdam is one of the most bike-friendly cities in the world, but if you're nervous about navigating Amsterdam's streets and steep bridges, head over to Vondelpark, the city's largest park, where 120 acres of lawn and wide footpaths awaits. Vondelpark's especially lovely on a sunny day and the perfect place for a picnic.
Do: use the bicycles lanes on the right-hand side of the road and use your arm to signal before turning.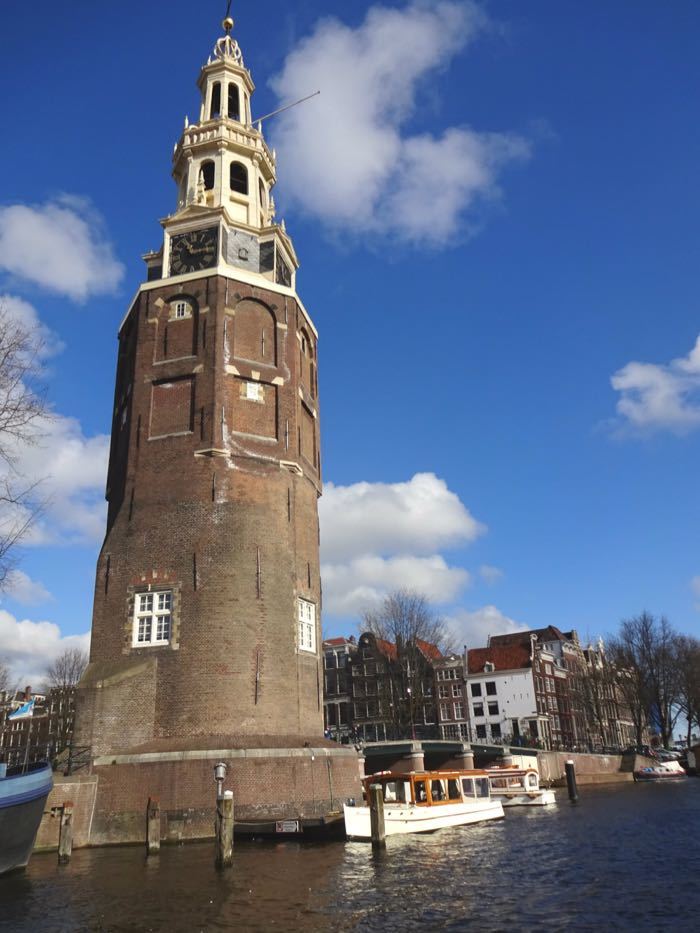 Shop on The Nine Streets
Crossing two of Amsterdam's grandest canals, Herengracht and Kiezersgracht, The Nine Streets (De Negen Straatjes) is the trendiest, quaintest shopping area of Amsterdam. These cobbled streets are home to some of the most unique shops in the city, from vintage boutiques and designer shops, to speciality stores and cosy cafes to rest your feet in.
Do: take your camera. You might head here to shop but these narrow streets are too cute not to photograph.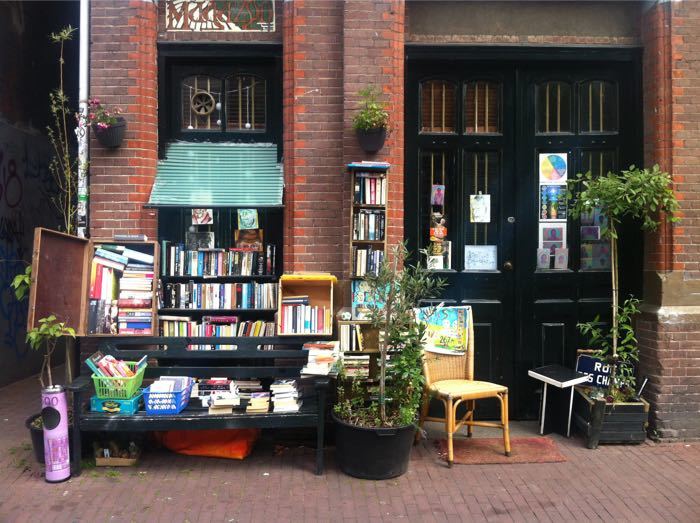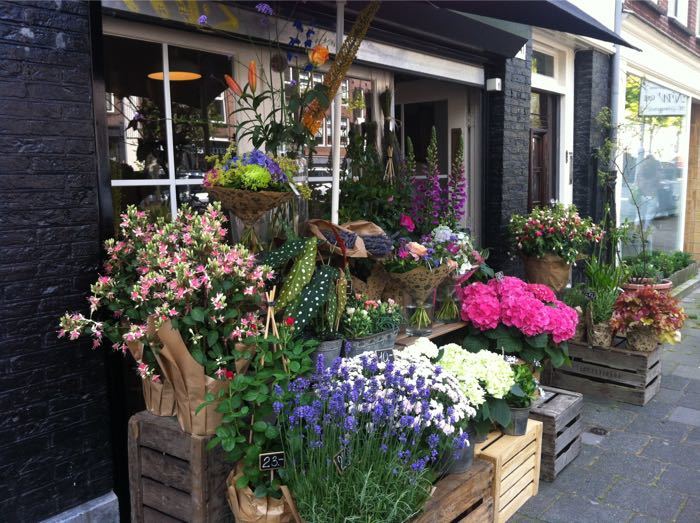 ---
What to do in 2 days in Amsterdam was written by the
beautiful Beverley from Pack your Passport
Beverley is a writer, blogger, and PR addicted to travel and books and flat whites. Find her on Twitter or sign up to her weekly newsletter, The Letter B, here. For extra Amsterdam inspiration, check out 6 cool things to do in Amsterdam.
---
Now read:
Top 10 Epic Things to do in Amsterdam