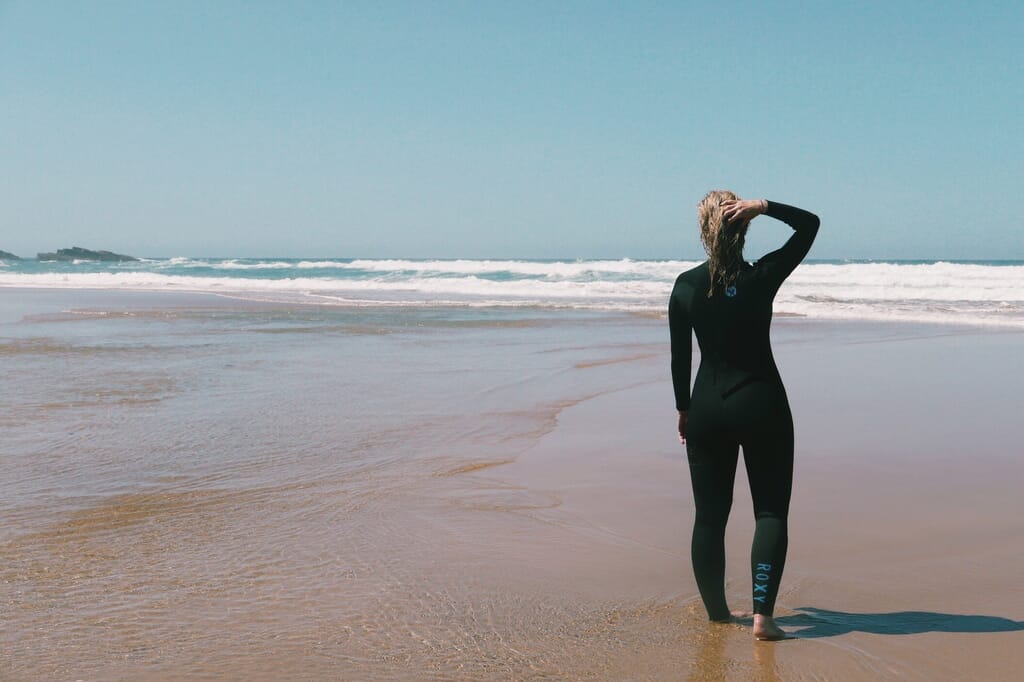 Underneath the monastic minimalism of the Tipi Valley surf and yoga retreat, there lies a rich seam of goodness that quietly unpacks your modern baggage, one home comfort at a time.
"Oh boy, this is going to take a bit of getting used to." We'd arrived into a hidden valley on Portugal's West Coast as the sun was growing fat and heavy in the sky. Around us, the rugged hills and native cork trees were stirring as the cool Atlantic wind rolled in. The location had all the hallmarks of a true off-grid retreat – secluded, sustainable, simple. Idyllic, yes. But not exactly what we were expecting.
---
Further reading on Portugal
The Best Beaches of Lagos Portugal
Further reading on Yoga
An Affordable Yoga Retreat in Dorset
The Ultimate Guide to Detox Retreats UK
---
The Short and Sweet
Tipi Valley is Portugal's original surf and yoga retreat. It was founded in 2005 by Laurie Quirk, a surf and yoga aficionado from Oz, after he was lured by the uncrowded waves of the West Algarve and, in particular, a stretch of rugged coast in the Costa Vicentina Natural Park.
What started as one American Indian Tipi where Laurie lived – still the focal point of the retreat today (although Laurie lives elsewhere) – has now become a sustainable collective of 10 tents and smaller tipis for guests to stay in on an all-inclusive basis. It's open from May to October every year and you can stay for 5 nights in low season from €685 or 7 nights in low season from €845 pp.
---
THE VIDEO
---

The Location
Tipi Valley's exact location is a closely guarded secret. What I can tell you is that the retreat sits within a dusty, natural crease of undeveloped headland – 16 acres to be precise – 2km outside of the village of Aljezur.
A few miles from Tipi Valley, are three of the Algarve's most beautiful unspoilt beaches: Odeceixe, Amoreira and Monte Clerigo.
Like Tipi Valley, they've a wild, raw, authentic beauty to them that is hard to say goodbye to at the end of your stay.
Although isolated, getting to Tipi Valley's sweet spot is easy. After landing at Faro airport, we hired a car and drove the one and a half hours across Portugal's Southern tip to Aljezur. From here, we were met by Gabriel – Tipi Valley's gently-mannered Spanish manager – and shown the way.
Getting into the retreat requires a 4×4. So if you're travelling by car, like us, park on-site near reception (a simple prefab with no illusions of grandeur), then transfer into Gabriel's truck for the bumpy ride down into the retreat. Should you arrive by bus or taxi, Gabriel (or one of the team) are on-hand to see you safely in.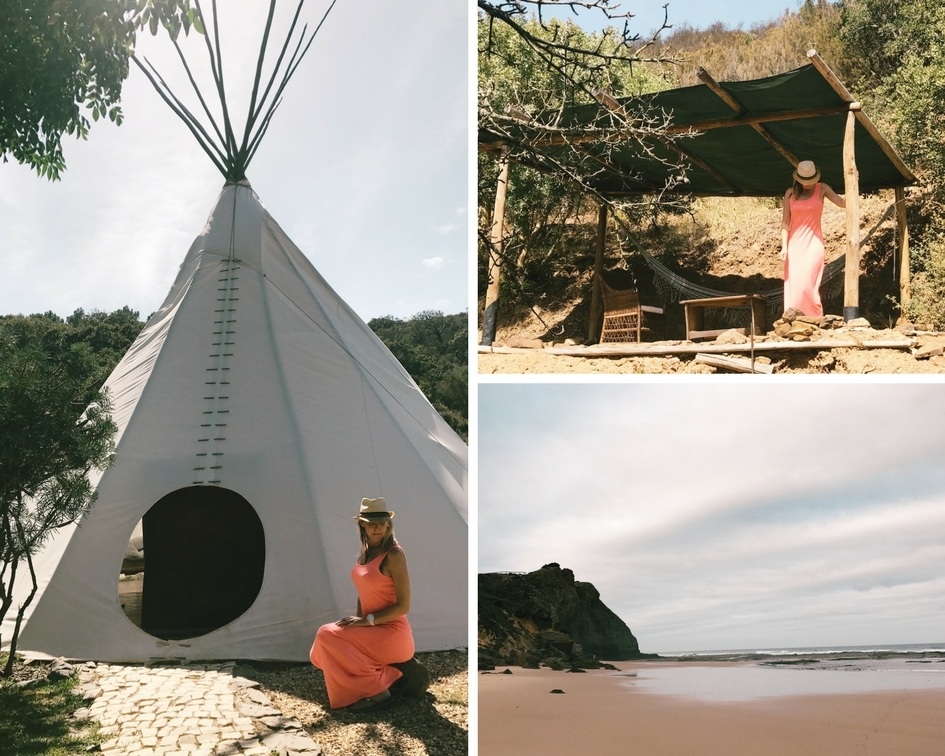 ---

The Retreat
Low-impact is the watchword at Tipi Valley. There is no mains electricity in the retreat, or Wi-Fi or mobile reception. The open-air bamboo showers are solar powered, the loos are compost, the water comes from an on-site well and the vegetables and fruit come from the organic veggie garden and trees.
Don't expect luxury. Life is deliberately simple here – think comfortable hippy commune as opposed to well-heeled wellness.
The retreat is honed from the valley in which it rests; sunken into the dust and rock as if man had little to do with its construction.
What construction there is comes rustic: facilities are down dirt tracks or over manmade log bridges (torches definitely required); the eating takes place outdoors around a tree-trunk wooden dining table (weather allowing); and the yoga is delivered on an open-air sandy entresol amongst peach trees and cane.
In fact, every inch of Tipi Valley has been built so that at the end of each season, when the retreat closes down, all signs of occupation can be removed; leaving the land time to 'rest' and the valley time to sleep until the next wellness seekers arrive.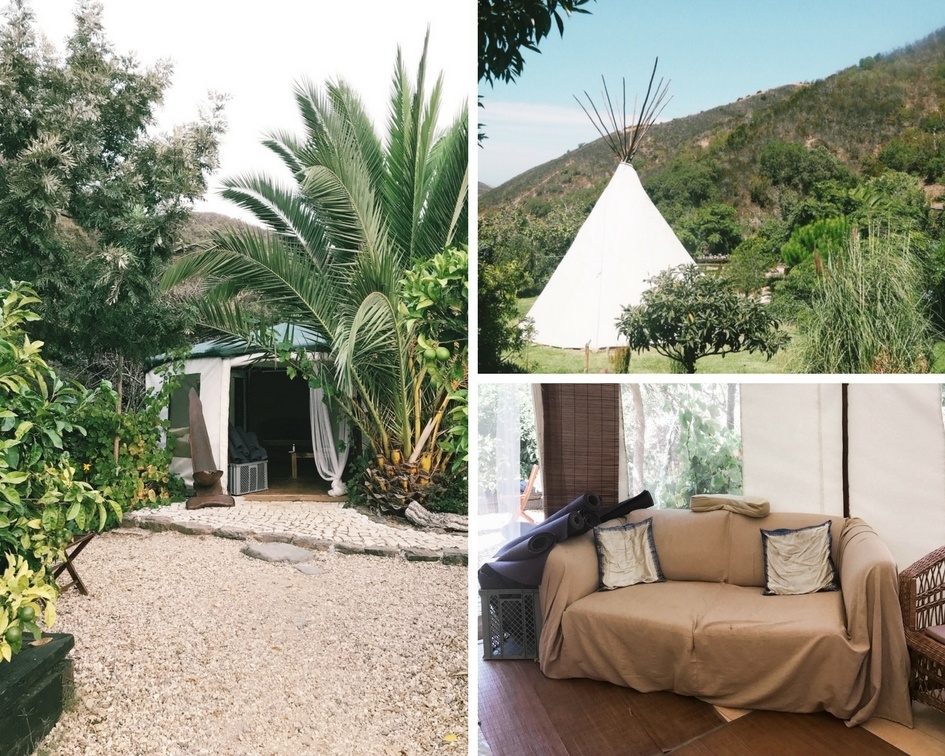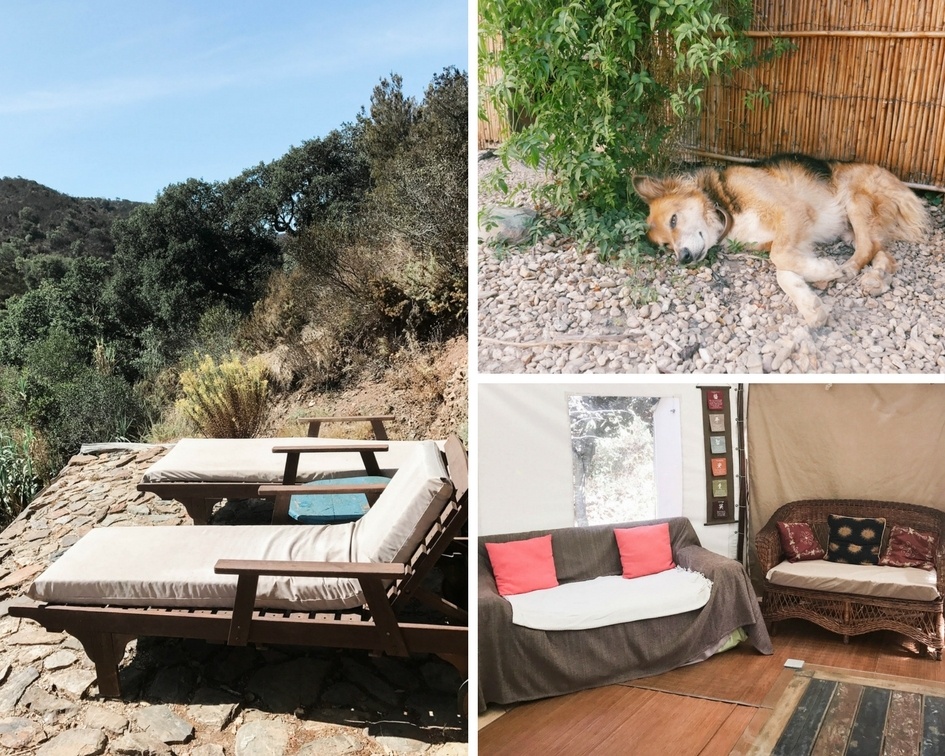 ---
 
The Accommodation
Tipi Valley sleeps up to 17 people in a range of tipis (small to large) and tents (safari to bell). You can share if you want or stay in your own private canvas space – so couples, friends, and solo travellers are well catered for. But the options don't come cheap (my friend paid €400 for 3 days for a small tipi, which she ditched to share with me) although they're not as expensive as other retreats in the area.
As secluded and rustic and authentic as the accommodation was, I'd prefer more 'glamp' and less 'camp', personally. Don't get me wrong, my 2-person safari tent was comfy and came with pleasing necessities: a double-bed (four-poster with a duvet and mosquito netting), a solar lamp, clothing rail, shelves and a sinkhole sofa, but I was cold both in the evening and the morning due to the mesh sides of the tent which couldn't keep out a relentless Atlantic chill.
I'd have given my first born for a log burner, some sheepskin rugs, fur throws, and proper canvas walls. A mirror and more lighting would've been welcome additions too. Perhaps a stay in Tipi Valley's new luxury surf lodge – Surf Shanti – would've suited me better. It's been created by Laurie as a high-end bolthole for surf and yoga enthusiasts, as well as friends and families.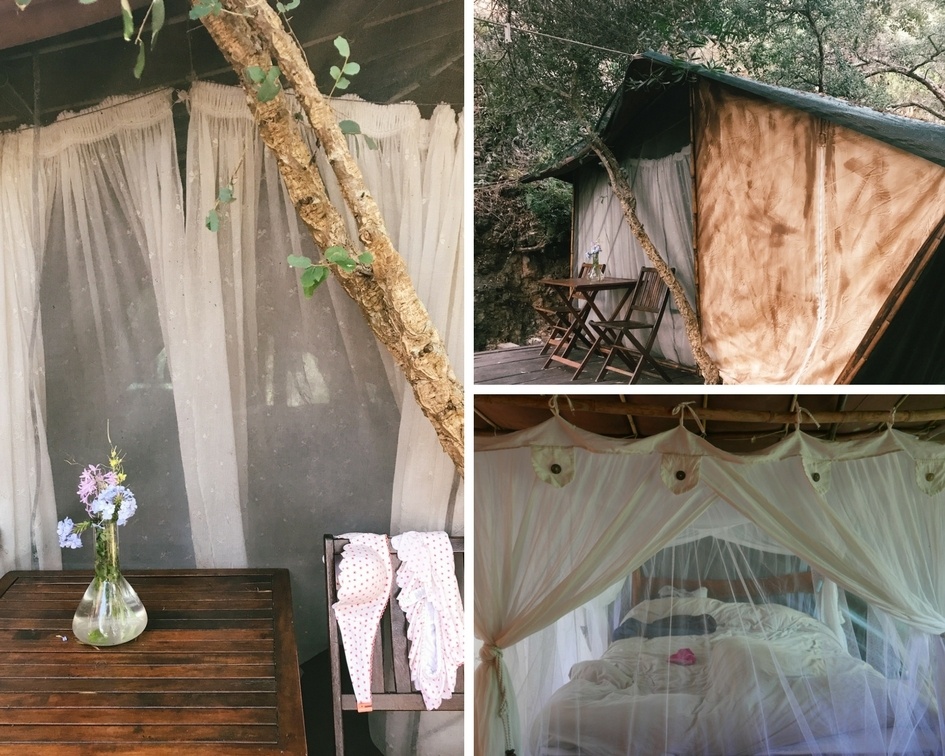 ---

The Food
As eco-holidays go, the meals had all the right ingredients. As much as it can, the camp lives off the land itself; there's an abundance of fresh organic fruit and vegetables. Where it can't, outside resources are brought in from local markets and farmers. Don't expect a carnivorous experience though – vegetarians rule here.
All the meals are cooked by Tipi Valley's chef, but the staff help out too. Gabriel
cooked us an amazing seafood paella one night (a little off-piste for veggies) and the most delicious vegetarian lasagne the next. Both got a fat thumbs-up from me, as did the rest of the dining, which included a picnic breakfast on the beach after yoga and lunch on beach after a morning surfing.
Breakfast (eggs, fresh juices, fruits, breads, honey, olive oil), lunch and dinner are included as part of your Tipi Valley package – but those wicked pastéis de nata are not, so remember to pack extra Euros.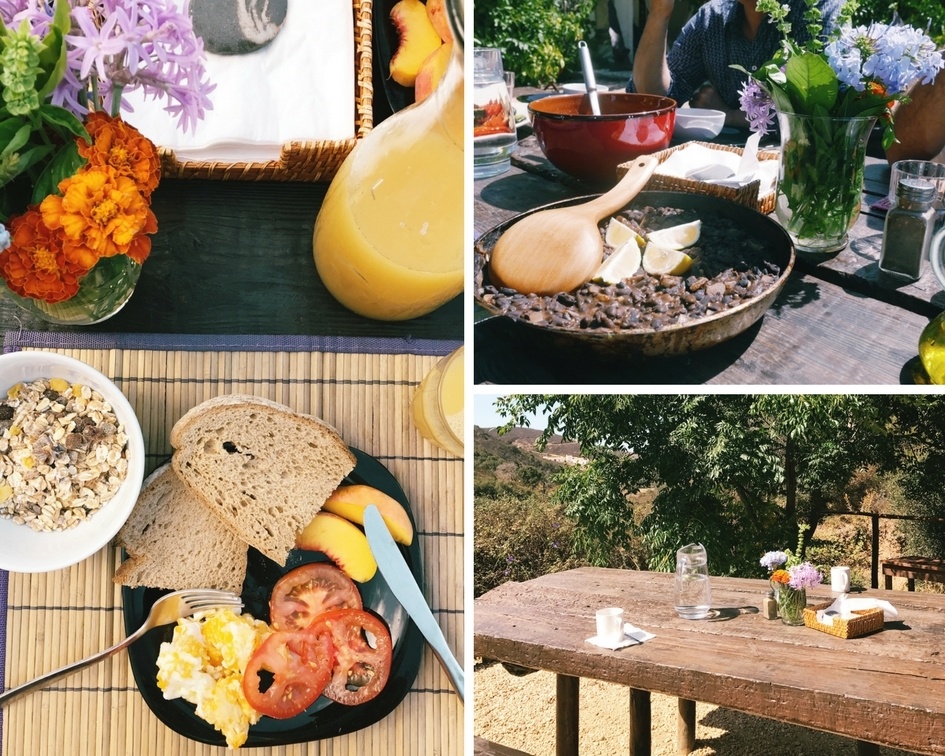 ---
 
The Yoga
Yoga and surfing are symbiotically linked. The positions you hold in yoga are often similar when you surf. Plus, with both you enjoy a deeply mindful quality. Hence why you'll find the surf-yoga coupling on many wellness retreats, including Tipi Valley.
Yoga comes thick and fast here. A soft 7:00am gong each morning is your yoga call to arms.
After hot water and fruit, it's sun salutations under a new-born sky on the yoga platform above camp – warm clothes are a must.
The yoga flow is gentle and easy to follow, thank goodness. Both yoga teachers – Clotilde
and Lauren – work patiently with every individual to ensure they get maximum benefit. More advanced yogis may grumble at the ease, but as a beginner I found it just right: soft flows, uncomplicated poses, awakening breathing.
One morning, yoga was taught on Amoreira beach in front of the fierce crash of the Atlantic waves. It was a real yoga high and I wish we'd done more yoga in this spot.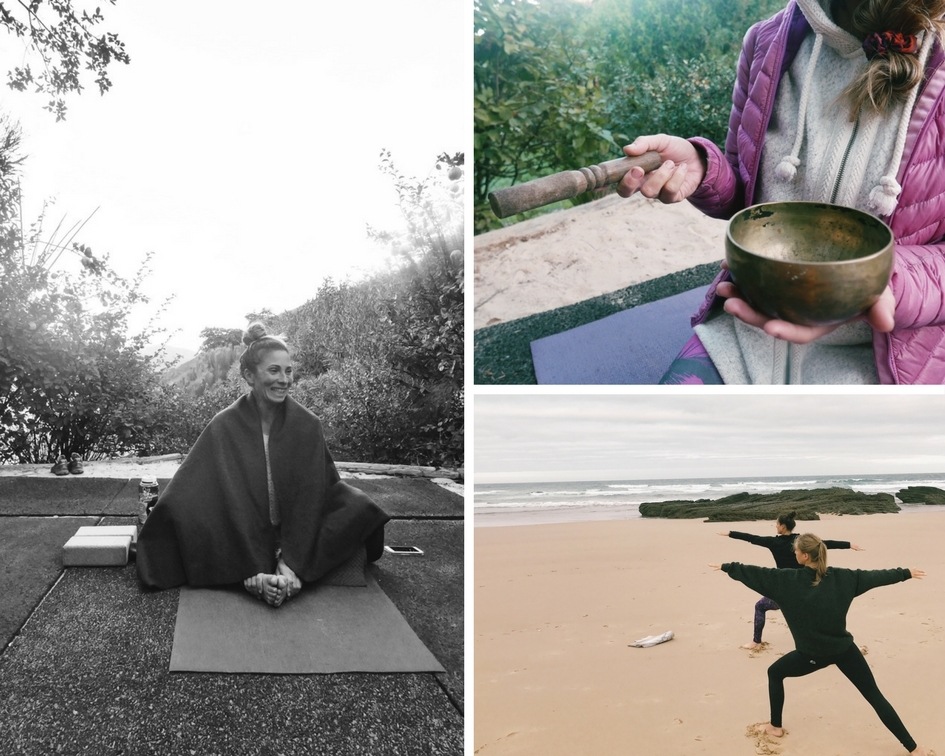 ---

The Surf
In complete contrast to the yogi calm, is the surf. Every afternoon Odeceixe surf school meets you at camp and shuttles you off to a different surf beach to learn, practise and perfect your surfing.
Expect to be exhausted by the end of your session and completely bushed by the end of your stay.
One minute you're buoyed by the charm and enthusiasm of the (gorgeous, ahem) surf coaches, the next you're crushed into the seabed by a giant wave.
Yup, it is not easy: reading every peak and curl, ducking some waves, catching others, heaving your body into new positions, dodging the other surfers in the water – but man, it is thrilling and addictive, even when you're as awful at it as I was.
Everything is provided by Odeceixe surf school: wetsuit, board, surf theory and sea safety instructions. Talent is, of course, highly dependent on the individual.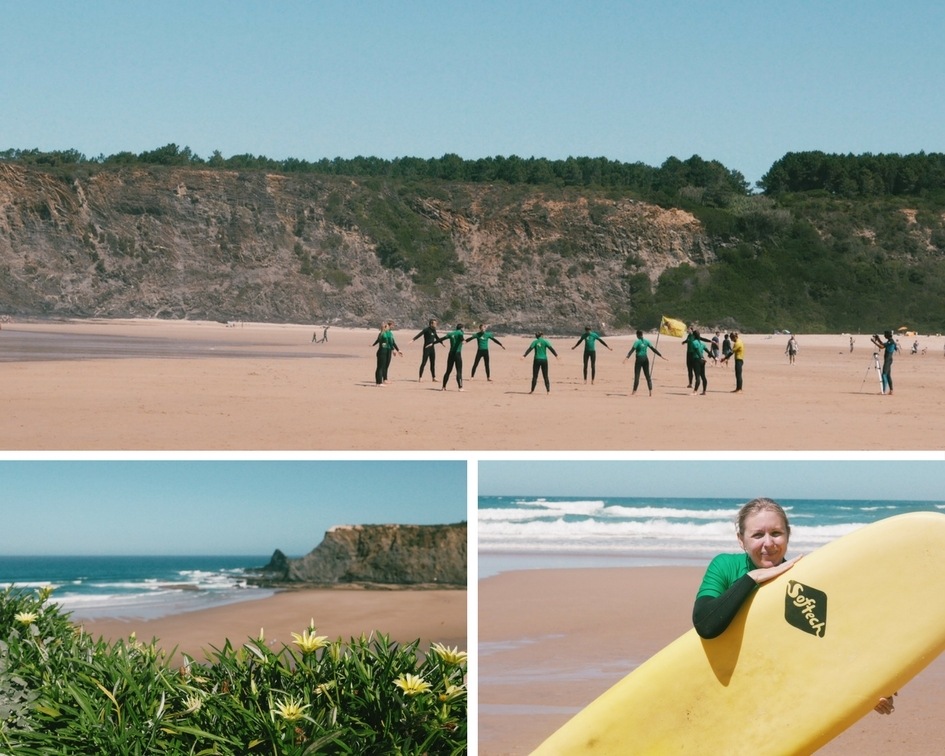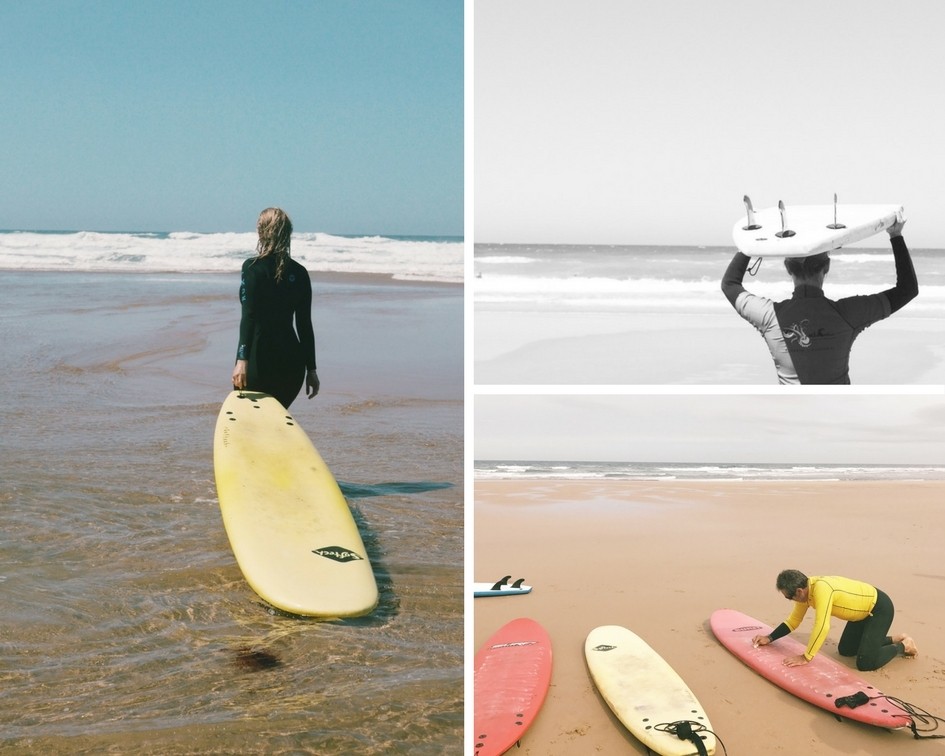 ---

---
The Verdict
Let's be clear: this is not a retreat for the timorous. This is a retreat that requires muscle – both physical and mental. The surfing is physically demanding and although the yoga is relaxing, doing it twice a day, in conjunction with the surfing, requires steeliness. In fact, myself and my friend would've liked one day off just to 'be'.
Tipi Valley itself needs a little inner hardiness, too. Preened and polished it is not. It's a slightly dusty, chilly at times, and striped down to basics, eco-escape. This brand of simplicity may be a shock to the system for some – for us included. But we soon adjusted to the camp's way of life and rode the wave happily by the end of our stay.
In fact, that's the charm of Tipi Valley; it tiptoes into your heart and silently heals your modern aches and pains. You get a detox without realising it – and a permanent store for your emotional baggage in a beautiful valley on the West coast of Portugal.
---
Disclaimer – Huge thanks to Stephanie and Gabriel and all the team at Tipi Valley who invited me to stay and review their surf and yoga retreat. It took a bit of getting used to at first, but we enjoyed our time there, as you hopefully can see from the above!
PIN FOR LATER: