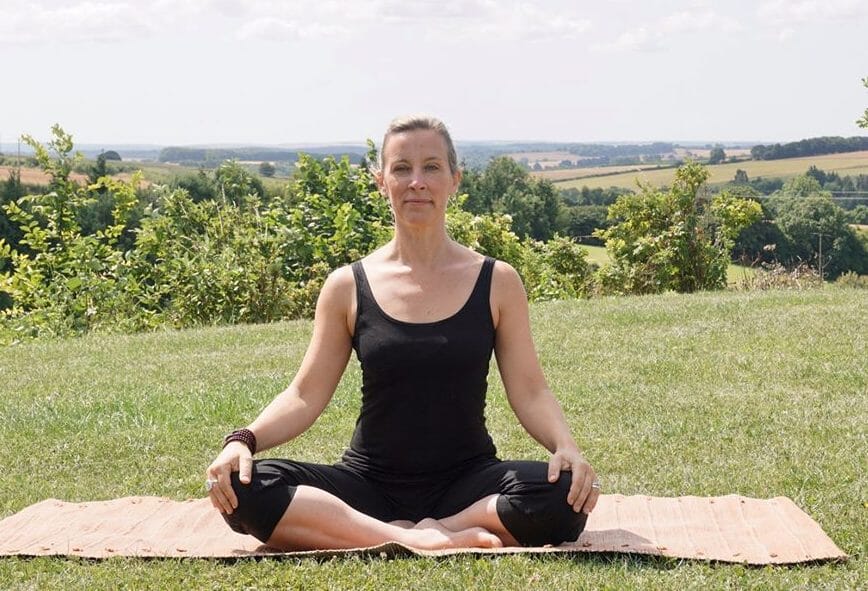 Mellulah Yoga may only be a small, Dorset-based yoga company, but it certainly punches above its weight when it comes to the heart that's poured into its day retreats.
The day retreats take place throughout the year near Sherbourne and Symondsbury and are run by Saira Francis, Mellulah's founder, along with specialist guest teachers offering their wisdoms and skills.
I took my fraught soul to one of Mellulah's yoga and sound healing days a few months ago and discovered not only was it highly enjoyable, it was a highly affordable yoga retreat, too: just £50 for a full day's worth of relaxation, with lunch included.
[/et_pb_text]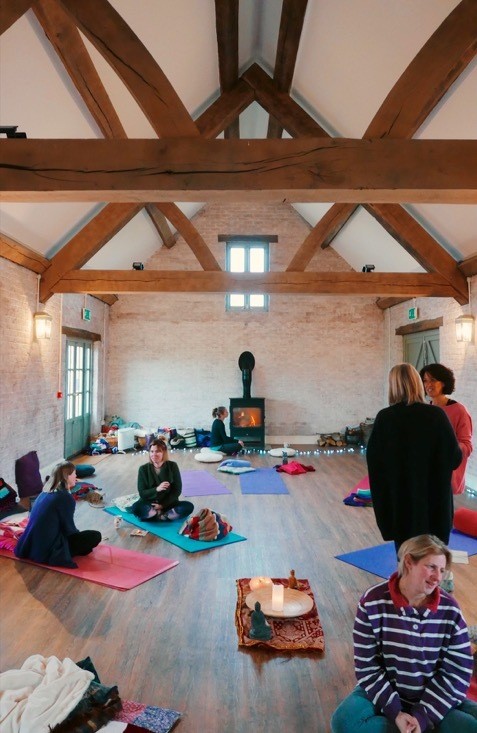 Mellulah's affordable yoga retreats take place in two little pockets of Dorset, Hazelbury Bryan and Milbourne St Andrew. The former is buried in the green Dorset countryside, close to Blandford and Sherborne. Some sat navs may struggle to find it, but once there, any frustrations melt away as you roll softly up to a freshly-converted barn – known as the Mellulah Wellness Shala – set neatly alongside a well-cared farmhouse and gardens. 
The barn is a fitting spot for withdrawing from the bustle of the world: at one end a log burner crackles softly, filling the room with its glow. At the other, there are toilets and a small kitchen (where lunch is served). 
The yoga space itself is not too big or too small; and is made even more cosy and welcoming by the yoga mats, cushions and brightly-knitted blankets that Saira lays out beforehand.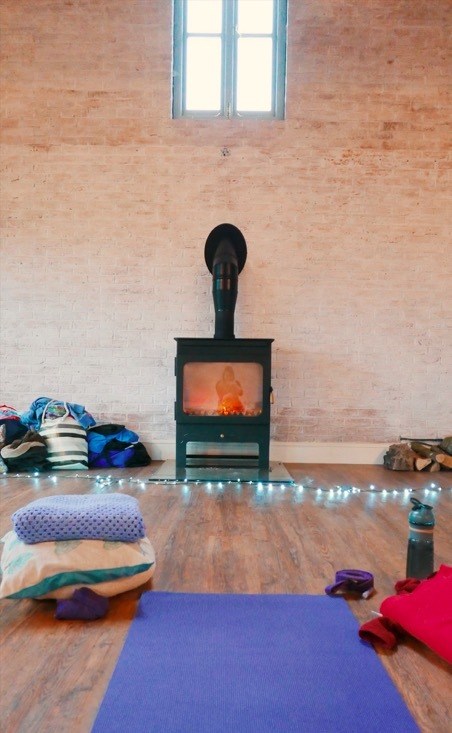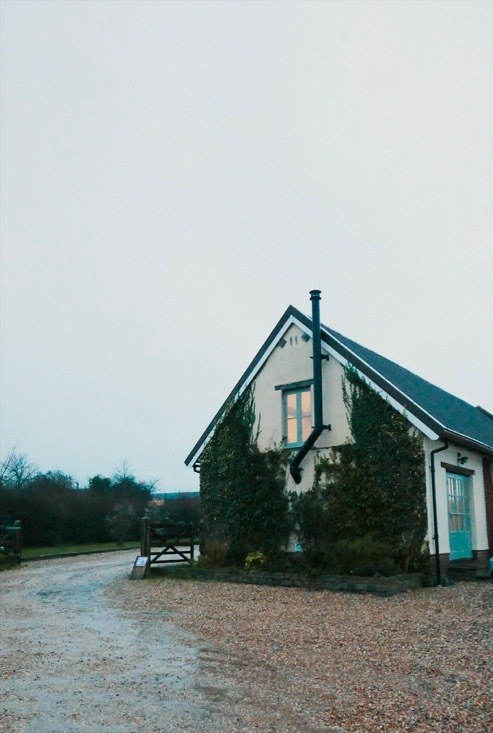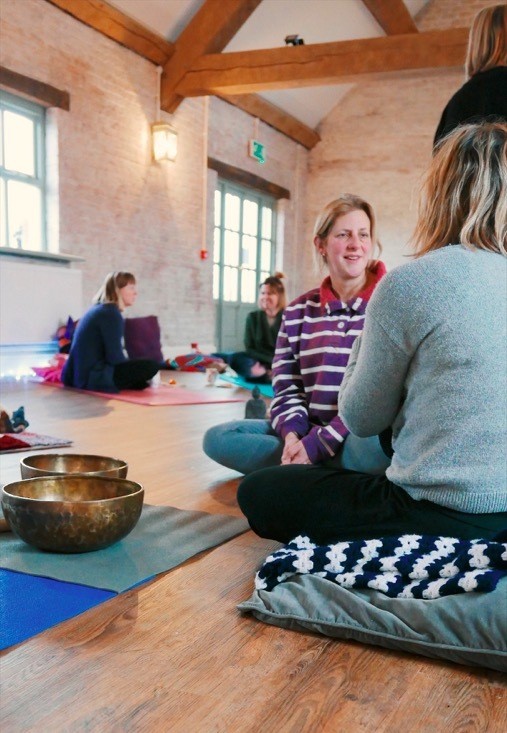 [/et_pb_column][/et_pb_row][/et_pb_section]
Saira has been running affordable yoga retreats since 2011 after Vinyasa yoga helped her overcome her own personal challenges – and it's this deep sense of respect and love of the practice that shines through in her tuition.
In fact, Saira's natural charm and magnetism, coupled with her gentle teaching style, has brought her a healthy clutch of recognition: she has a loyal fan base and, for the second year running, Mellulah has won gold in the Dorset Tourism Awards. 
For someone like me who doesn't bend easily, Saira couldn't have been more patient and non-judgmental. During our morning session – a 2-hour Vinyasa Flow yoga – Saira carefully explained every posture and took each movement slowly to help those with less experience benefit.
Her encouraging manner helped me work tight, inflexible muscles without feeling under pressure or self-conscious.
Nourishment for the body as well as the soul is key at Mellulah Yoga. So after a morning of feeding your spirit, you're served a delicious fresh vegan lunch – free of anything that isn't good for you.

As a self-confessed chipaholic, I was worried the lunch wouldn't hit the spot – happily, I was wrong. With a heaped plate of delicious rice, cauliflower, spinach and rainbow coleslaw, I took a seat cross-legged near the log burner and filled my belly until the plate lay bare and seconds was the only reasonable option.

I added a herbal tea to my second helping and felt my body grin from the inside out – and judging by the happy chatter around the room during lunch, I wasn't the only one who was grinning.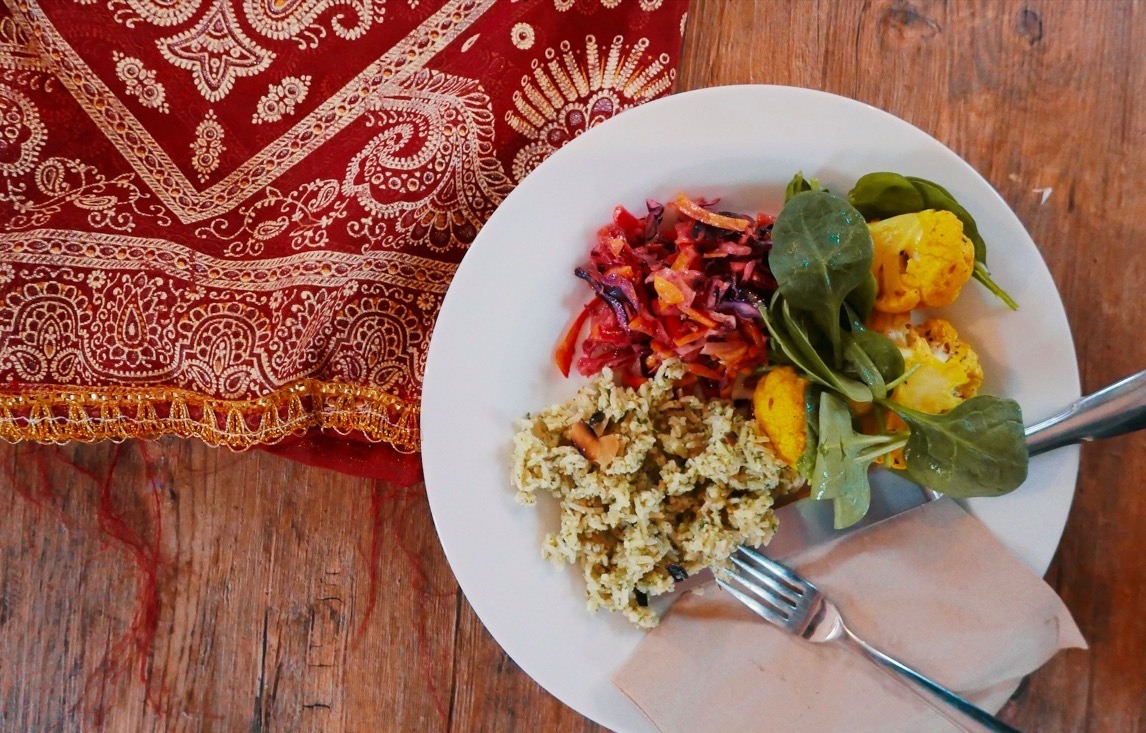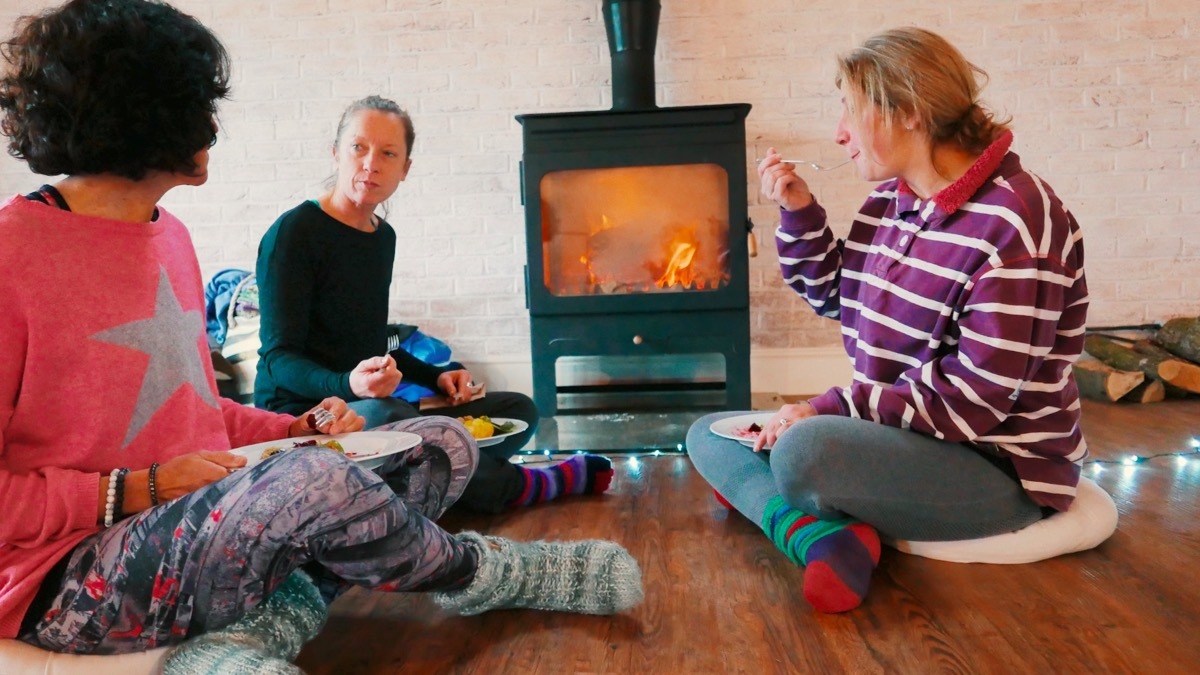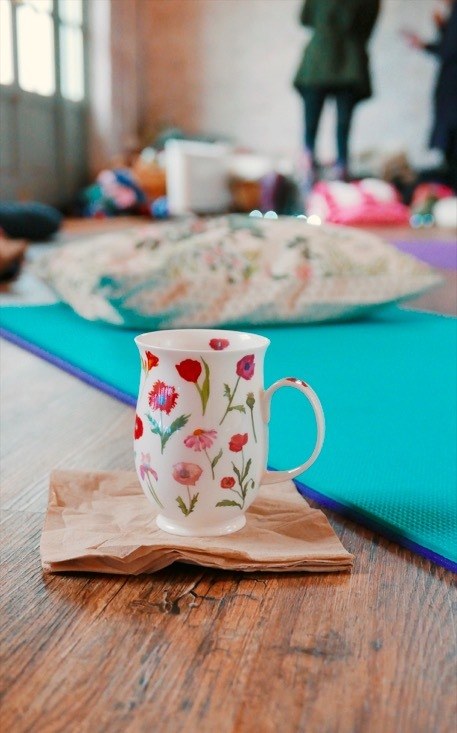 It sounds other-worldly, and I guess it is. But sound healing also appears to have many devoted subscribers who extoll its various virtues: it quietens the mind, releases blocked energy, and improves circulation. Also known as vibrational medicine, the practice uses the vibrations of the human voice as well as objects that resonate – gongs, crystal bowls, and Tibetan singing bowls – to stimulate healing.
An afternoon of sound healing was included on my Mellulah Yoga retreat so I was curious to see what it was all about.
For this session, Saira handed the reigns over to Pret Kaur a sound healer and kundalini yoga teacher. First, with eyes closed and lying flat on our mats, we were treated to the soft, enchanting song of Pret's crystal bowl along with Pret's own beautiful singing. As odd as it all felt, the sound hooked and softened my attention; and I soon fell deep into a white bliss.

The second part of our sound healing experience came in the form of a 'gong bath'. For this, Pret carefully struck a large gong rhythmically and the warm sound waves rolled over us. It was truly wonderful – the vibrations flowed into every part of my being, as if I was being massaged from within.

By the end of the session, a couple of us were asleep, whilst the rest of us were trying to work out which way up we'd landed. To help us recover our worldly senses, Saira poured us hot homemade Chai tea (the most delicious I've ever tasted) and raw cacao energy balls.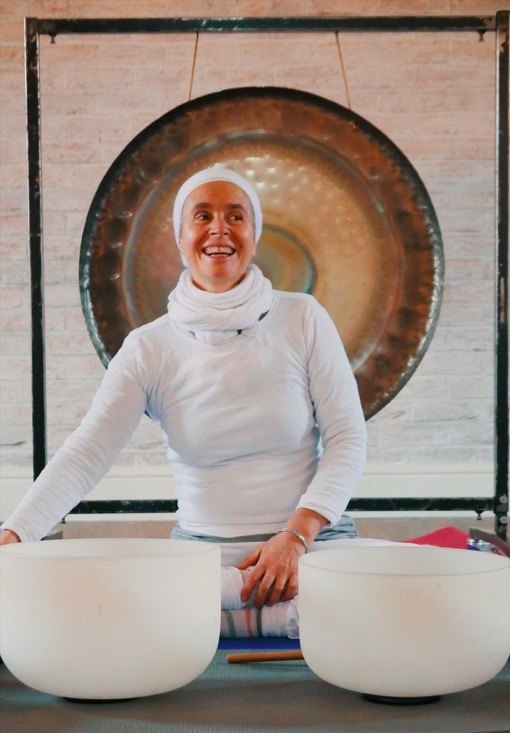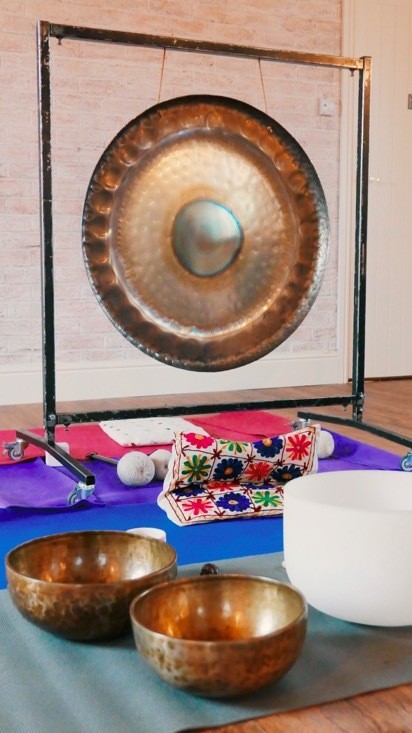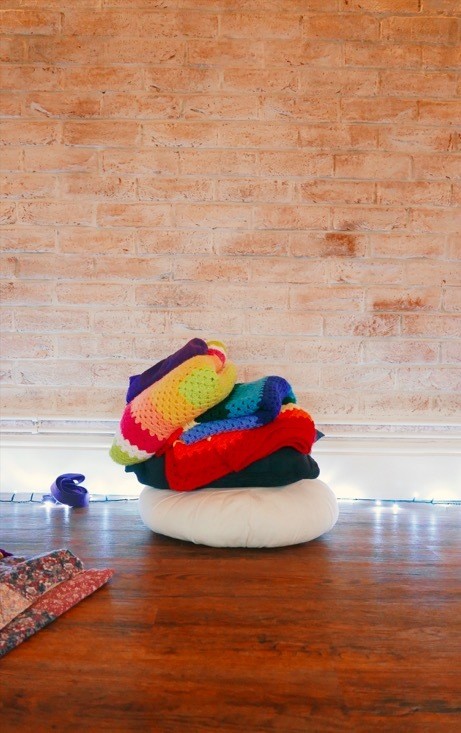 A Mellulah Yoga retreat certainly has a simple magic to it. Saira has made all the constituent parts (the barn, the food, the yoga, the sound healing) fit beautifully together in one uplifting, affordable yoga bundle and I'd be surprised if you found anything as nourishing for a similar price elsewhere.
If you prefer your yoga more energetic and less spiritual, however, then this yoga retreat may not be your cup of tea. But for me it was just the right mix of heaven and earth – and I left feeling deliciously rooted to both.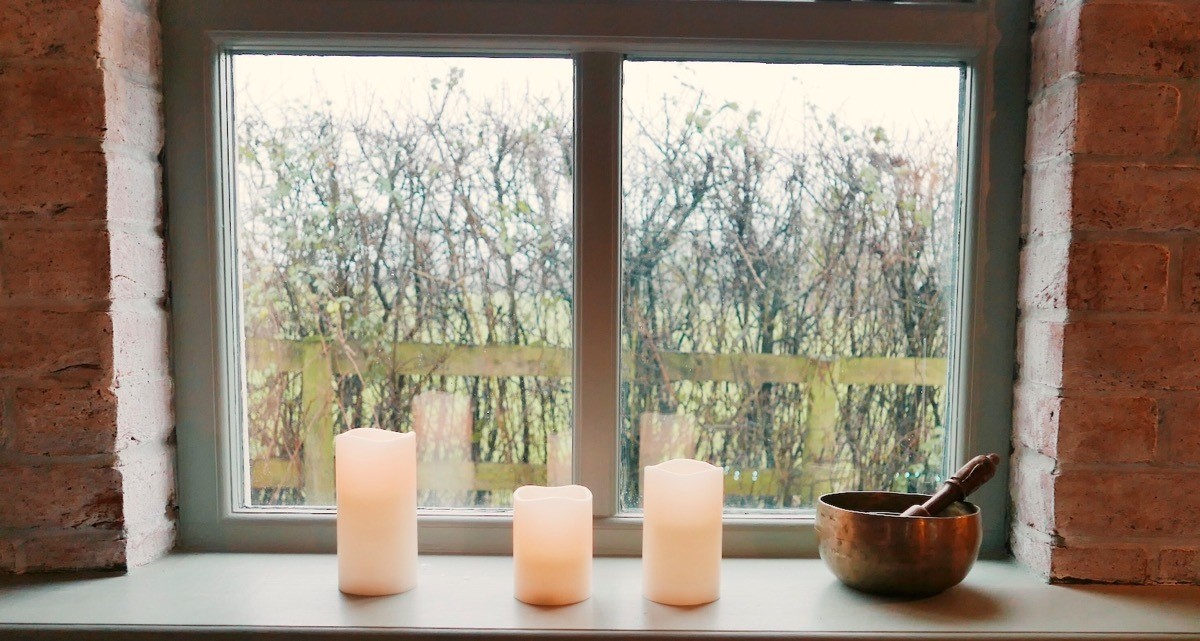 Disclaimer

 –

A very big thank you to Mellulah Yoga for inviting me to take part in one of its yoga retreats. I had a wonderfully chilled and uplifting time!
Comments