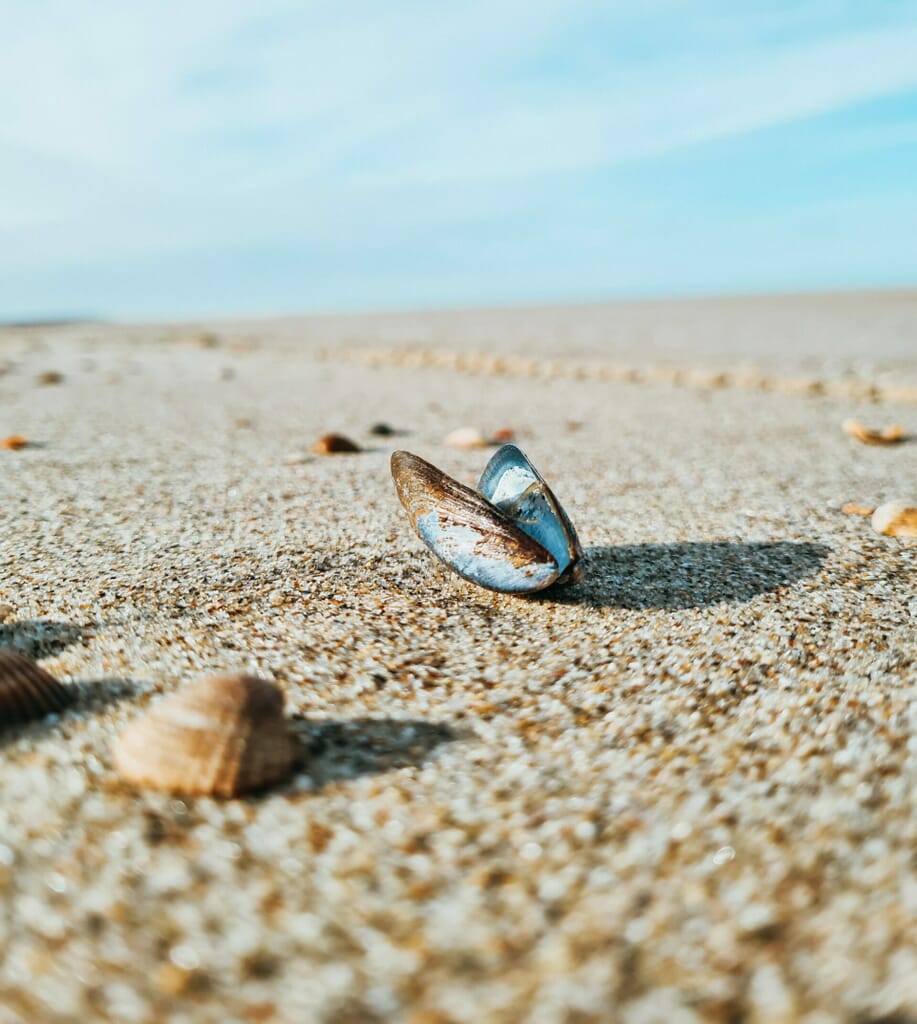 Dartmouth for the weekend is definitely a good idea. As well as many sights and sounds to enjoy (including a historic castle, art galleries, fabulous food and drink and a range of fun Dartmouth boat trips), the town's enviable location on the South Devon coast means gorgeous beaches are never too far away.
Quiet and secluded coves, family-friendly stretches of golden sand, shingled beaches fringed by towering cliffs, Dartmouth is a spot to easily try them all. Here are 6 beaches in and around Dartmouth to flip-flop onto.   
---
1. Blackpool Sands Beach
10 mins' from Dartmouth | Shingle Beach | Great for Families
TQ6 0RG 
Just 10 minutes from Dartmouth lies the crescent-shaped beach of Blackpool Sands – an award-winning privately managed 'Blue Flag' beach loved by families. The vibe here is distinctly Mediterranean, with crisp blue sea and a golden beach hemmed by pine trees and sub-tropical greenery. The beach is shingle and not sand, despite its name, but it gorgeous nonetheless.
There are a café and beach shop on hand, along with toilet facilities and opportunities to have a go at a wide range of water sports. Hire a single, double or triple kayak and get paddling, or, if you're feeling plucky, climb aboard a paddleboard or throw yourself in head-first on a bodyboard.
Well-behaved dogs are allowed to visit during the winter months.
---
2. Man Sands Beach
30 mins' from Dartmouth | Sand & Pebbles | Quiet & Secluded
TQ5 0AJ
If you like the idea of a secluded, quiet beach, with large sand and pebble flats and a rugged feel, Man Sands is probably for you. Around 30 minutes from Dartmouth, Man Sands has coves and rock pools galore and is bordered by rocky outcrops and green, grassy mounds.
In keeping with the rustic nature of this place, you can only reach Man Sands by foot – walk the coastal path from Sharkham Point or pull into the Woodhuish Lane car park and make your way from there.
The beach is bordered by a saline cove of sorts (the sea has laid siege to a nearby field), and the land has become a haven for seabirds. Station yourself in the National Trust bird hide, binoculars at the ready, and see what you can spot (grass snakes are lurking too)!
There are no amenities to speak of here. Man Sands is very much a natural, unprocessed place but that adds to its charm. You can take along your four-legged friend all year round, and enjoy a swim (but take care, the current can be strong).
---
3. Slapton Sands Beach
20 mins' from Dartmouth | Sand  | Historic & Loved
TQ7 2TQ
Historic and popular, Slapton Sands combines pretty vistas with a sweeping shoreline that runs from Strete Gate to Torcross. Slapton is around 20 minutes from Dartmouth and once played host to a rehearsal for the D-Day landings (you will find a memorial stone commemorating fallen troops nearby).
Nowadays, the beach is known for providing a home to rare vegetation and plant life, and Slapton has been recognised as an Area of Outstanding Natural Beauty. If you prefer sport over flora and fauna you won't be disappointed, as you can try your hand at canoeing, surfing, and windsurfing.
The seas here can be tempestuous but lifeguards are on hand during high season and there's a flag system to indicate safe areas for swimming. You will also find toilet facilities and a café too. There's an on-site car park and dogs are welcome all year round.
---
Need a place to stay in Dartmouth?
---
4. Beesands Beach
30 mins' from Dartmouth | Shingle | Clean & Safe
TQ7 2EN
Located near Knightsbridge, between Torcross and Hallsands, and around 30 minutes from Dartmouth, Beesands offers a long shingle beach, which is framed by fields. The beach is exceptionally clean and very safe, so much so, it's been awarded a coveted Blue Flag award, and is also acknowledged in the Good Beach Guide.
You can bodyboard, surf, canoe, and sail, and the beach boasts a shop and a free car park. There are also two great places to eat nearby: Cricket Inn and Britannia @ The Beach.
Behind Beesands Beach you will find a quaint village green and a sizeable lake, which hosts numerous wildlife. As well as birds and other creatures, you will see fishing boats going about their business – bringing in fresh and tasty fish (be sure to treat yourself to a crab sandwich sold nearby).
---
5. Broadsands Beach
35 mins' from Dartmouth | Sand | Family-friendly
TQ4 6HH
Just 35 minutes from Dartmouth, sandwiched between Paignton and Brixham, lies beautiful Broadsands Beach. Extensive and sandy, the beach is a real hotspot for families. Paddle in the waves, build sandcastles and explore the rockpools.
There's a car park nearby and steps down to the beach, where you will find bathroom facilities. The beach prohibits dogs during summer but there is parkland adjacent and there's an area set aside for fido to have a stroll.
---
6. Goodrington Sands
35 mins' from Dartmouth | Sand | Great for Water Sports
TQ4 6BU
Located in Paignton, approximately 35 minutes from Dartmouth, Goodrington Sands has plenty to offer. Families appreciate the sandy shore, safe swimming, and rock pooling opportunities. Water sports enthusiasts are catered for too, with paddle boats, pedalos, and windsurfing available to try.
Goodrington is suitable for all, there's easy access for disabled visitors, with on-site bathroom facilities for everyone too. Disabled visitors can even hire beach wheelchairs! Aside from that Goodrington boasts a first-aid room, shop, deckchair hire, a refreshment kiosk, café, picnic area, and peace of mind (lifeguards patrolling during high season).
You can take your canine companion but during the summer months, you will need to stick to the North Sands, as the South Sands area prohibits dogs during this time. There's on-site parking, and you can also access the beach by bus and rail.