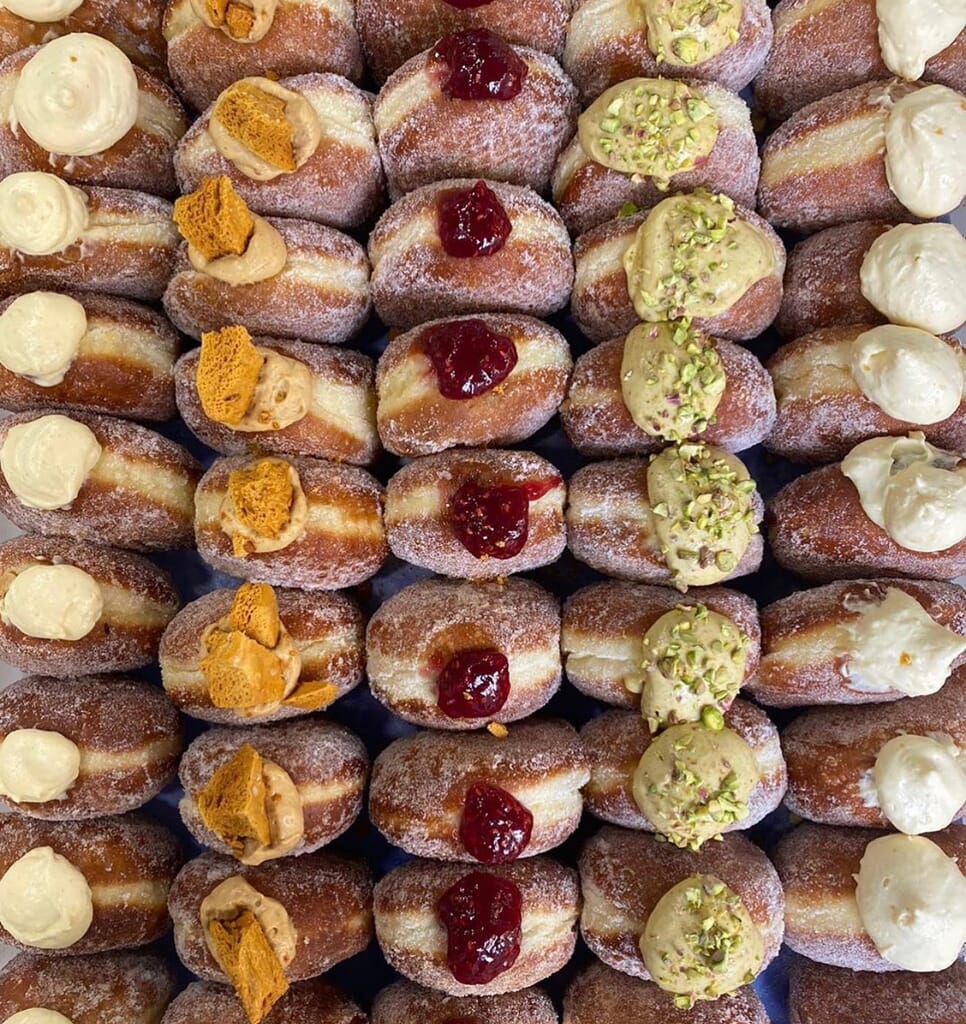 Comfort food has never been so essential to help us through these strange times. And nothing could be more comforting than freshly-baked, doughnuts. Drool.
To help us satisfy our doughnut love, the London-based bakery, Bread Ahead, are running scrumptious virtual baking courses, including – wait for it – two-hour doughnut-making classes. Be still my beating heart.
Sign up and receive a digital cookbook plus a link to the live Zoom doughnut-making class on a date of your choice. During the 2 hours, you'll learn all the skills you need to be queen of the comfort doughnuts. You'll make your very own doughnuts as well as crème pâtissière and raspberry jam.
All baking levels are welcome and no specialist equipment is needed. You'll also receive a list of ingredients and some tips on prepping the dough in your cookbook.
Be sure to book quickly or you could miss out, doh! Best of all, get an automatic £10 discount on the cost by booking on the Bread Ahead site. Sweet.
Pic credit: Bread Ahead Bakery
Cost: £25 
Comments