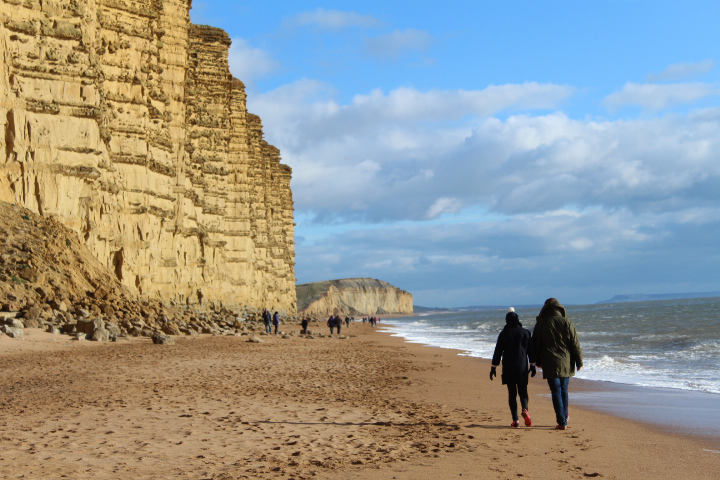 BROADCHURCH, Dorset, is actually a small harbour resort called West Bay. You'll find it on that part of the Dorset coast that stretches up from Weymouth and Portland, and then curves towards Lyme Regis and Exmouth.
This sweet settlement, now famed thanks to ITV's hit drama, is where I spent most of my formative years – and I can genuinely say, it is as beautiful as Broadchurch portrays, with rippled honeycombed cliffs fringing vast flats of cobalt blue sea.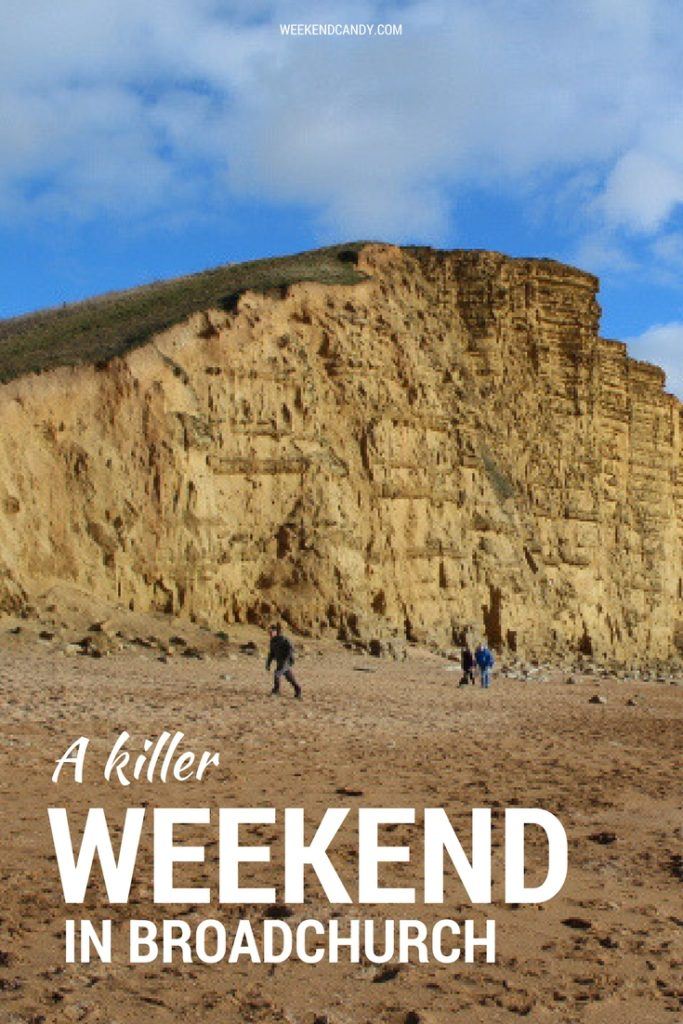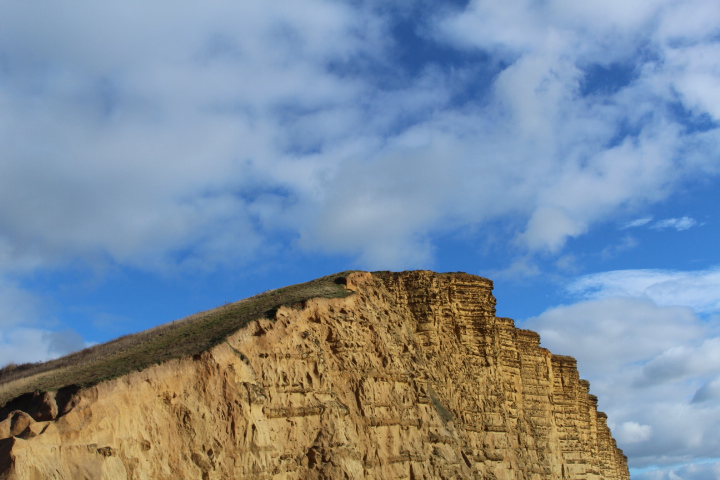 (The only thing that Broadchurch doesn't get right is our accent. We don't talk like that down here. We speak proper English and eat with knives and forks. There's not a monobrow in sight. Promise.)
If you're curious enough to visit West Bay for a weekend, there's plenty to do and see. True, in summer there may be a tad more life, but winter offers the weekender a lot of sights and sounds, if you know where to go… which you will do, after reading this. You clever thing, you.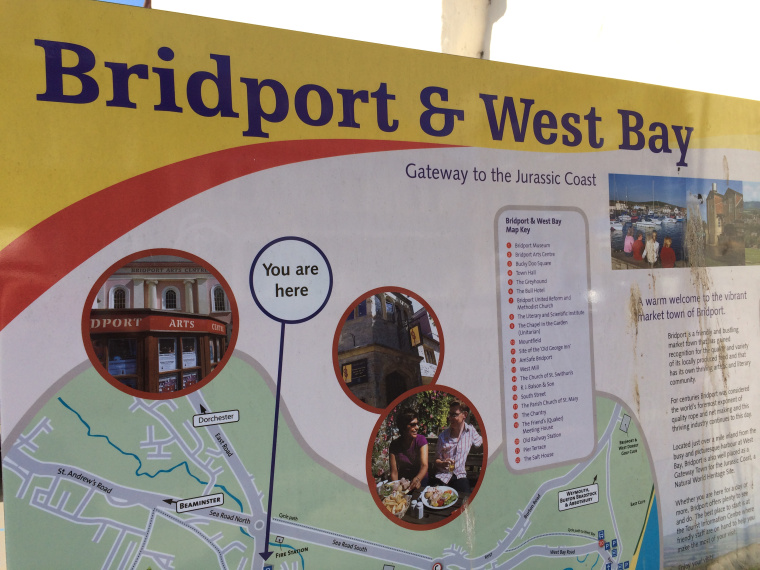 ---
SATURDAY  
This place used to be a greasy spoon hot spot, but middle-class took over and now it is probably the most stylish place to grab breakfast in West Bay. The vibe is breezy, the food is delicious – fresh and local (try the Fisherman's breakfast, it won't disappoint) – and the location, hot dang! Outside or inside, the views across this stretch of Dorset are mighty tasty.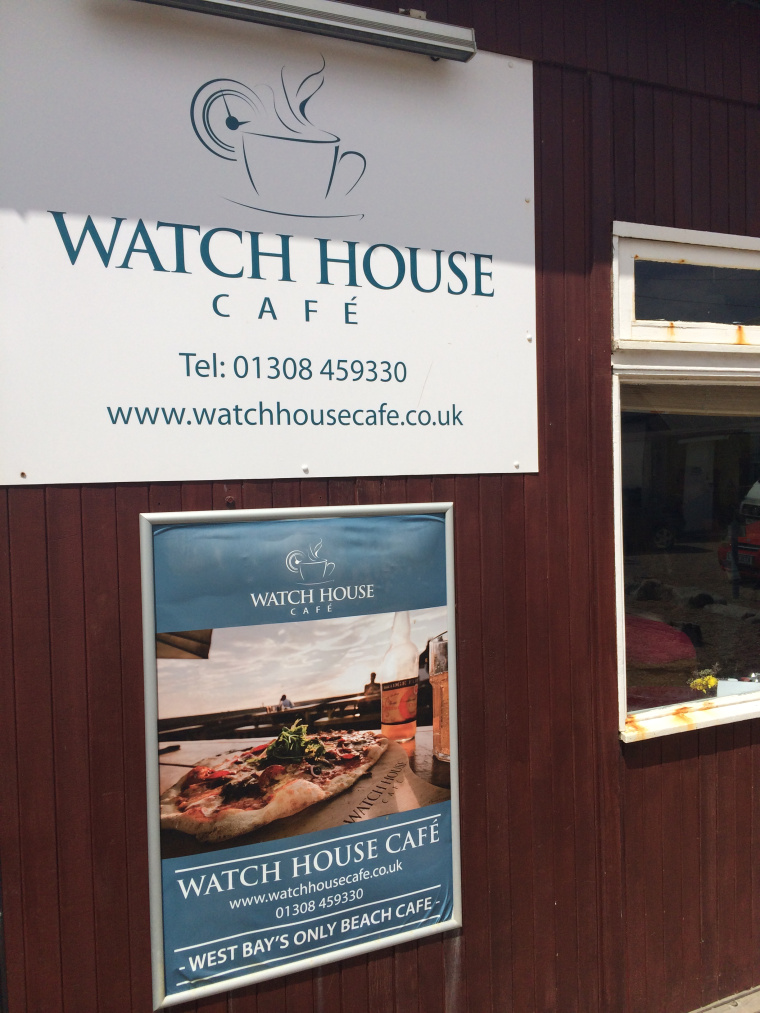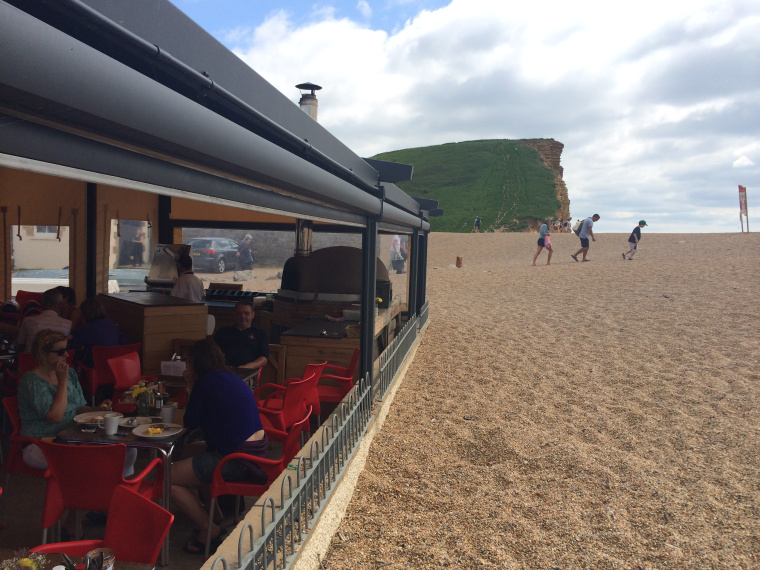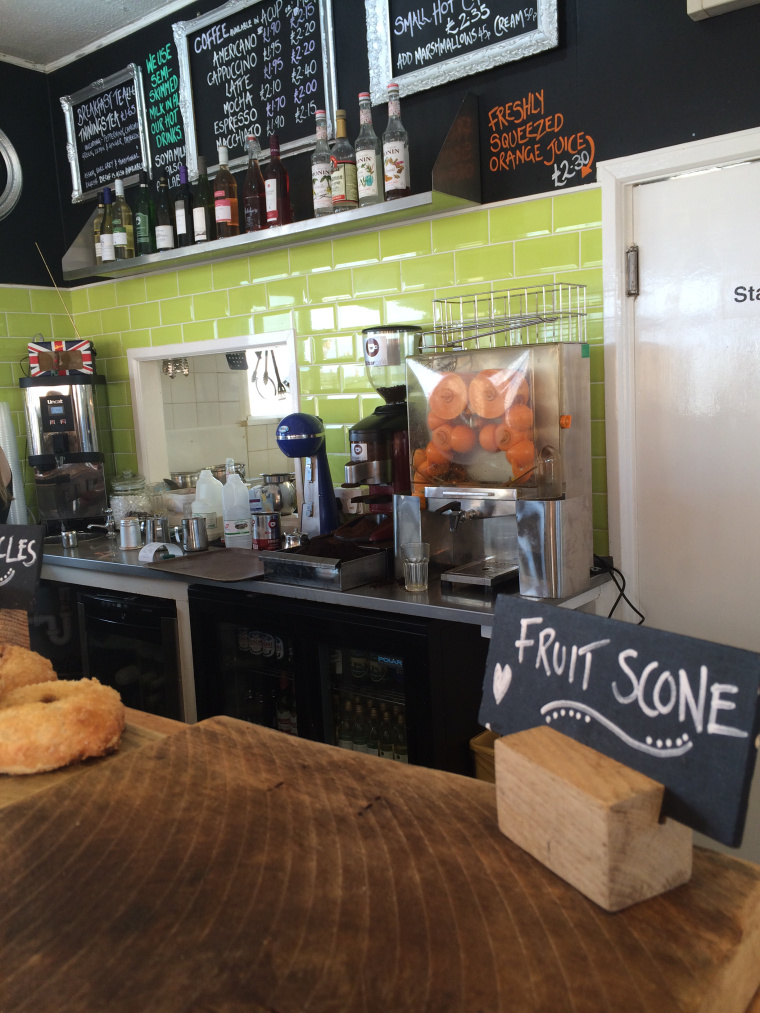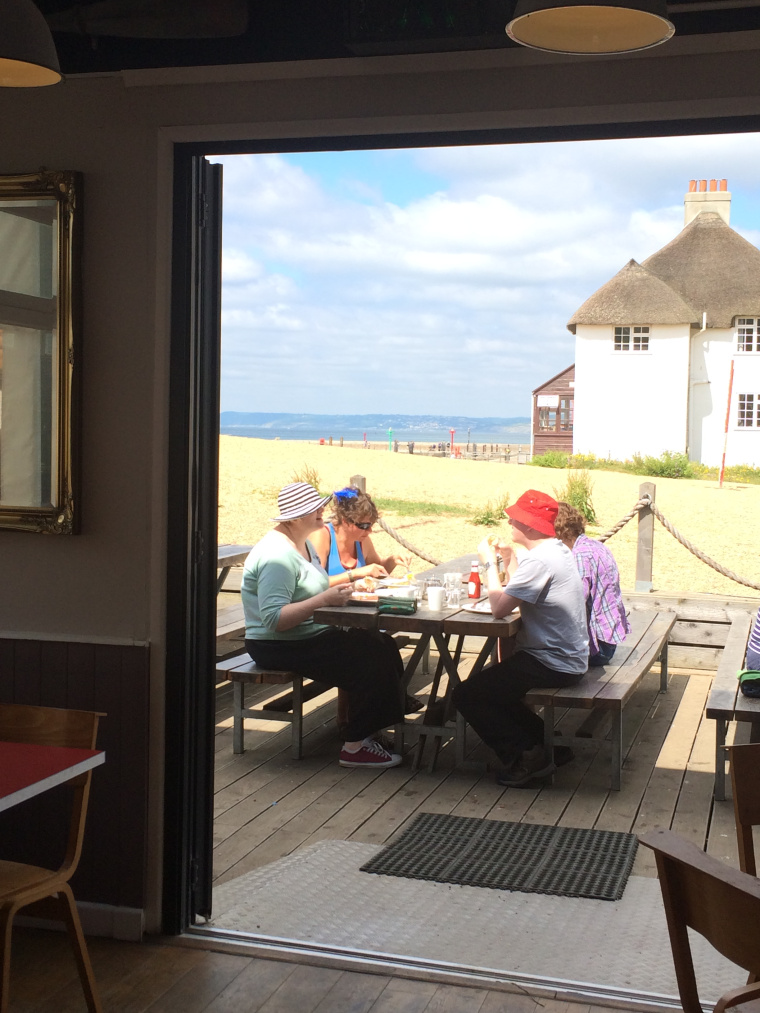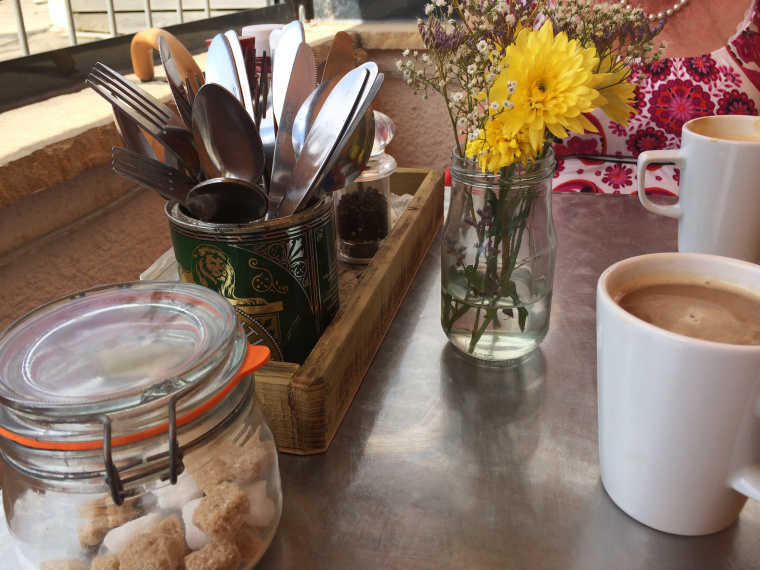 ---
2. Fisherman's Fun | West Bay Harbour | 11am – 1pm
A stroll around West Bay's neat harbour will help your breakfast go down. Featured in many key Broadchurch moments, the harbour bobs with fishing boats whatever the weather. In the summer, we love to go crabbing on the harbour or nearby Jurassic Pier.
You can get your bait and crabbing gear for just a few quid from one of the little fishing shops – or try the Angling Centre. My top tip: crabs love bacon, so use that.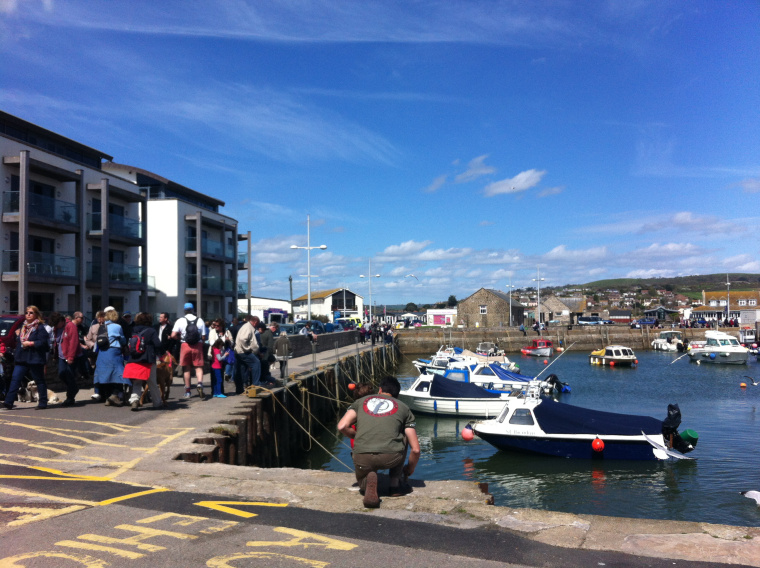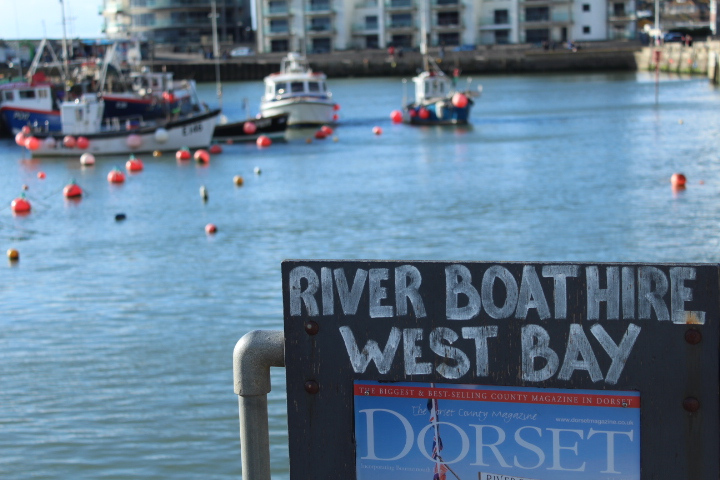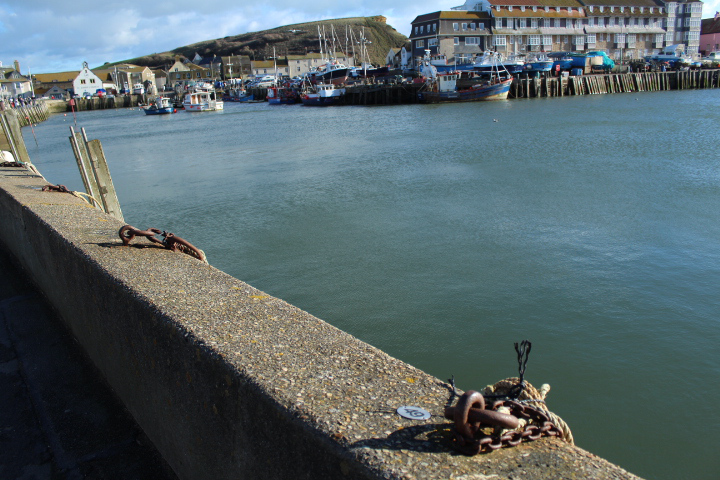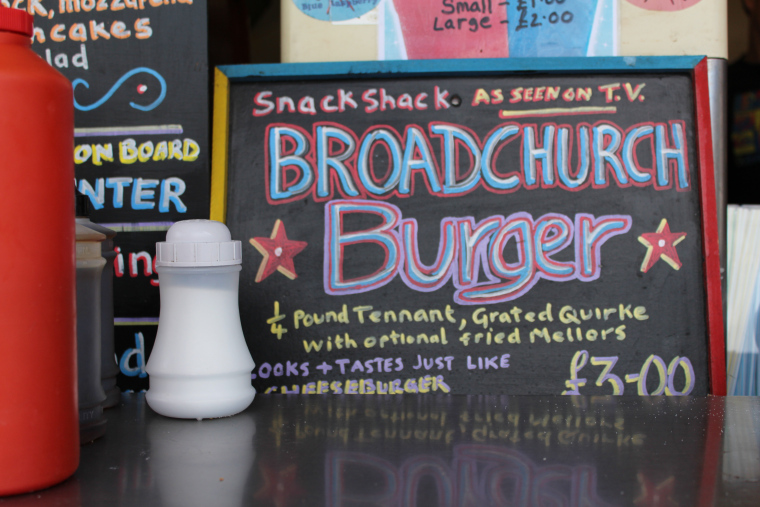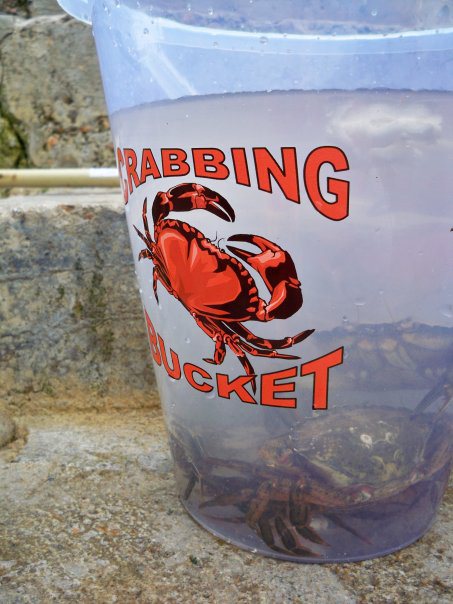 ---
3. To Market, to Market | Bridport Market Town | 1pm – 3pm
Approx. 1.5 miles inland from West Bay is Bridport. This historic town is not the one shown in Broadchurch. (I'm not sure why they decided not to film here, but they did.) Nevertheless, Bridport is worth a visit, especially on a Saturday – market day.
Lovingly nicknamed 'Notting Hill by The Sea' by London folk, Bridport comprises of 3 main streets – East, West, and South Street. Each one springs to life with a variety of stalls on market day, all clamouring for your wallet's attention.
A word of warning: it can get quite packed on the narrow pavements, as people stop to browse what's on offer. Oh, and if you find yourself stuck behind someelderly chap cracking jokes with the stallholders, that'll be my dad. Sorry, in advance.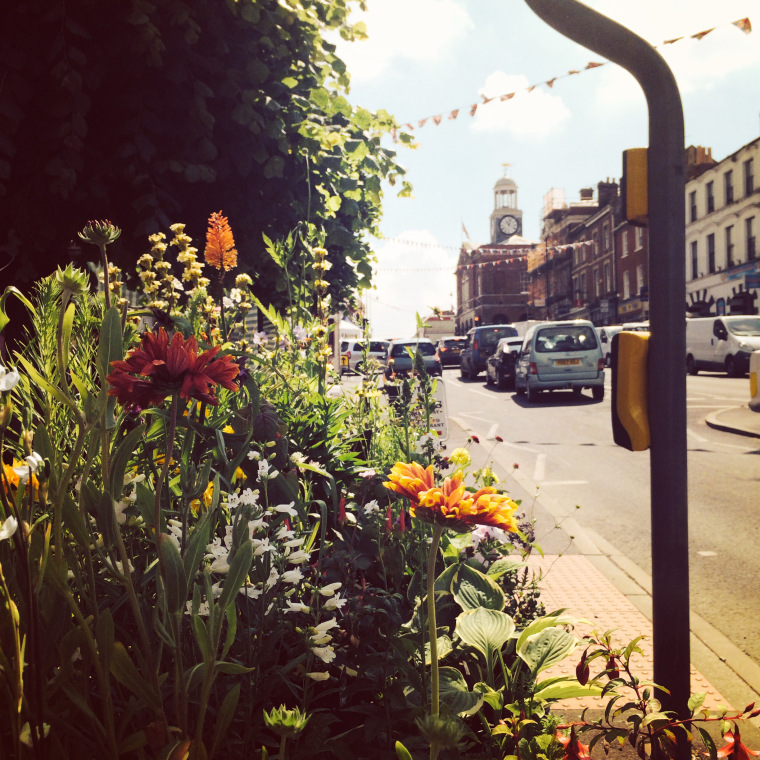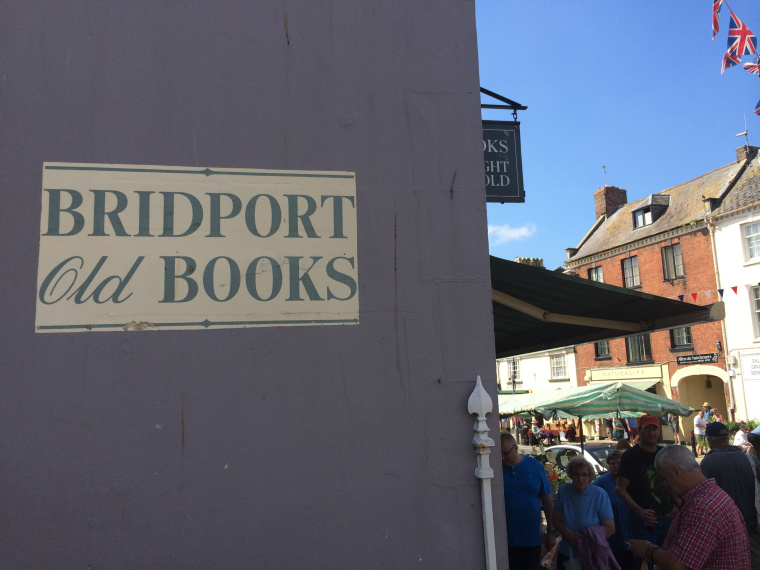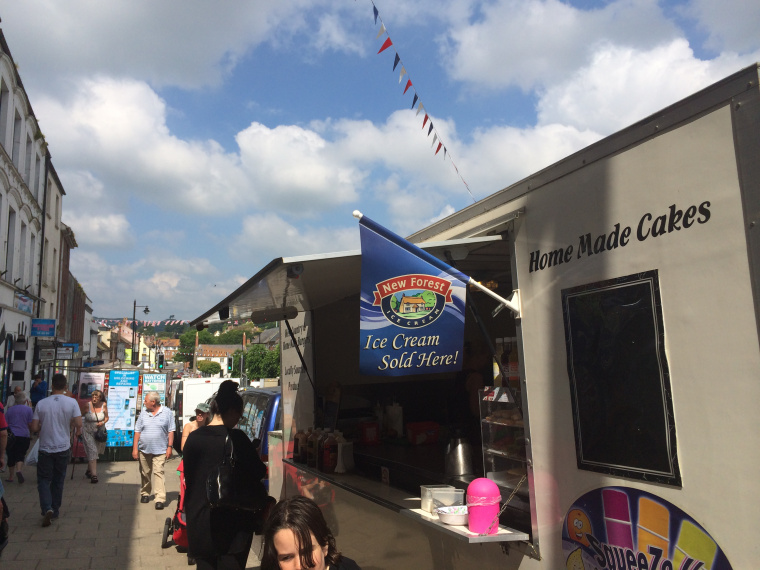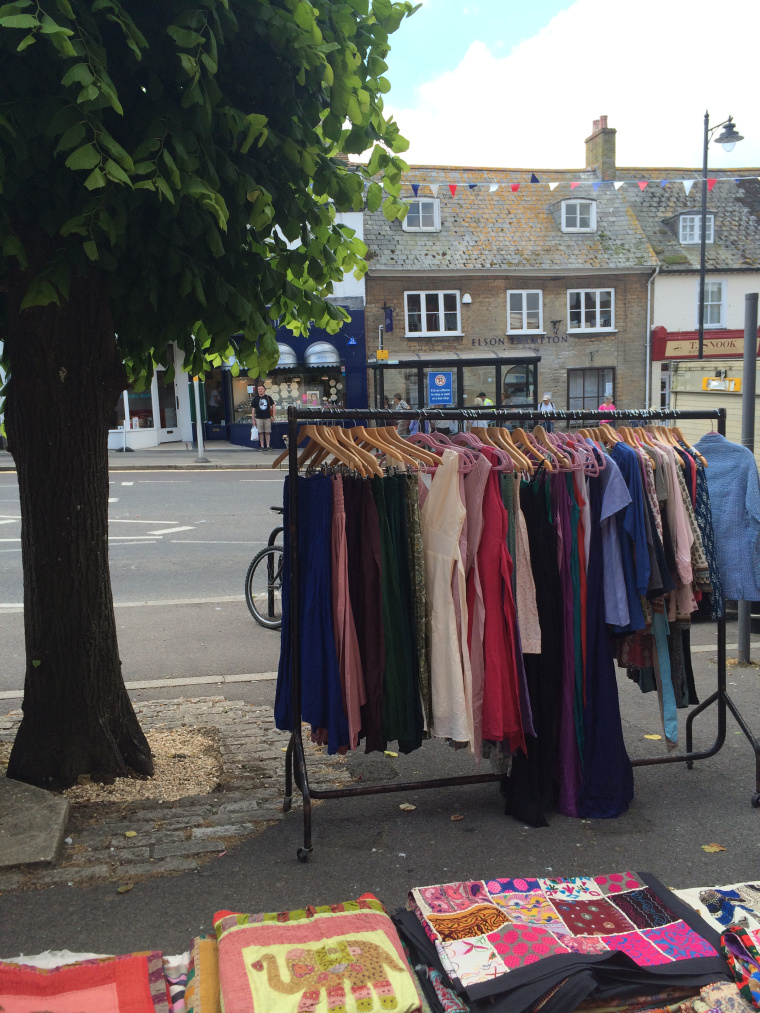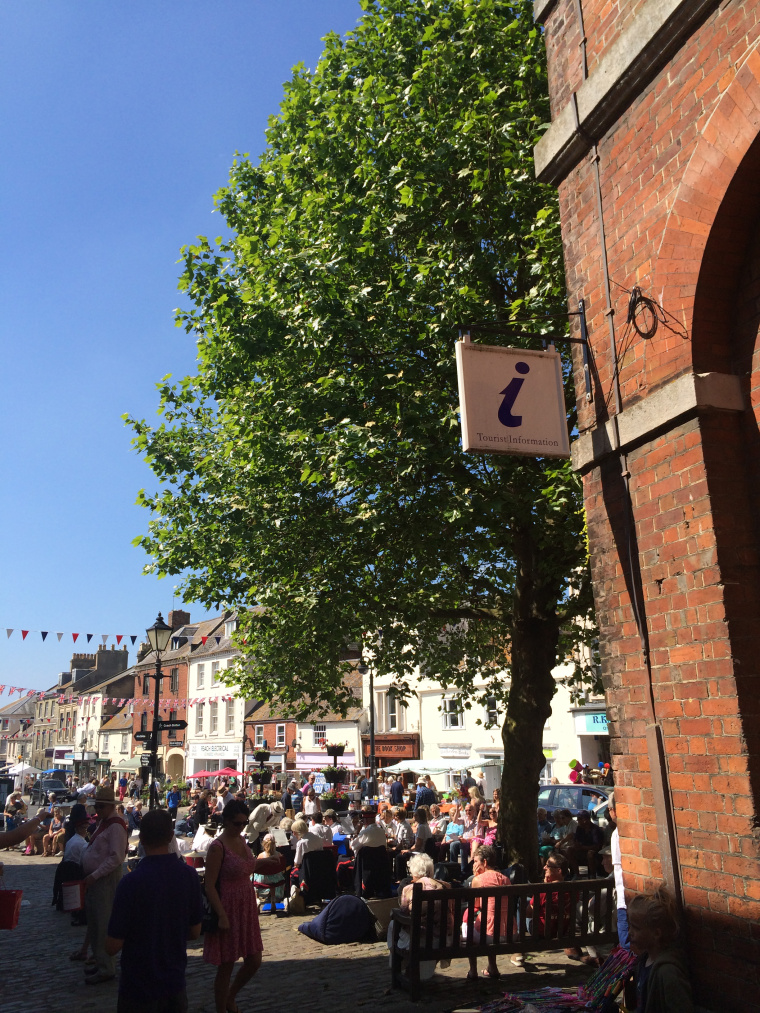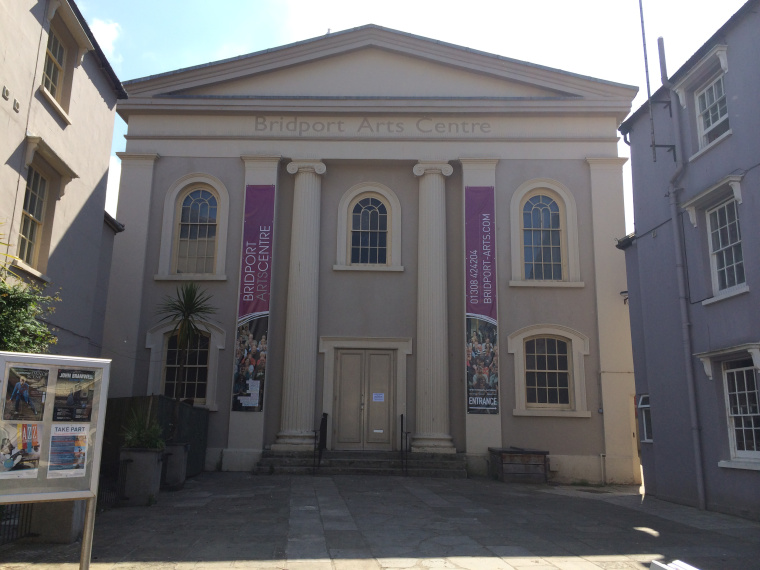 ---
4. Beach Dinner | East Cliff | 4pm
There's nothing like a tranquil late afternoon on West Bay's East Beach. Come high season, and this pebbled stretch is smoking with bbqs as holiday-makers (or 'grockels', as we locals inelegantly call tourists) make themselves at home.
In the winter, when the weather is clement, you can still enjoy the West Bay scenerywith a thick blanket, a flask and a warming picnic. (Just remember not to sit under the cliffs; landslips are common.)
Should the heaven's open, or the wind pick up, there are plenty of pubs to warm your cockles. I like The West Bay Hotel for its traditional charm and catch of fresh fish dishes.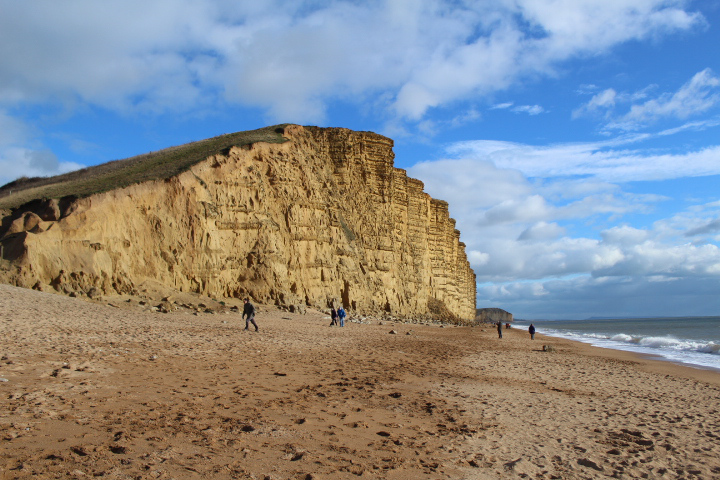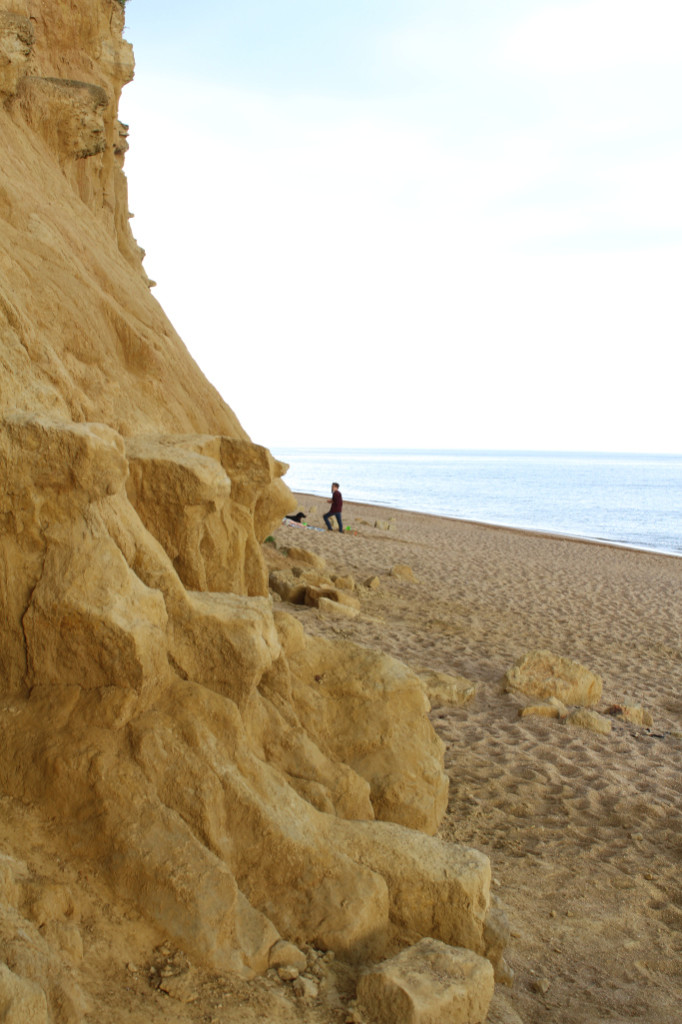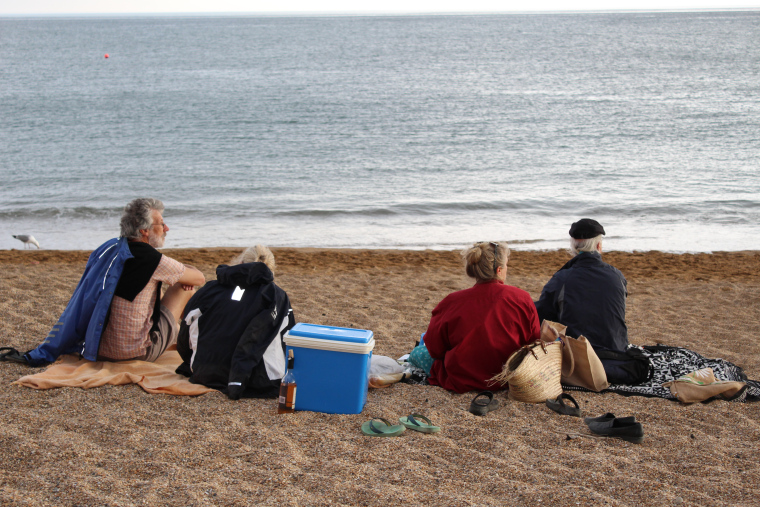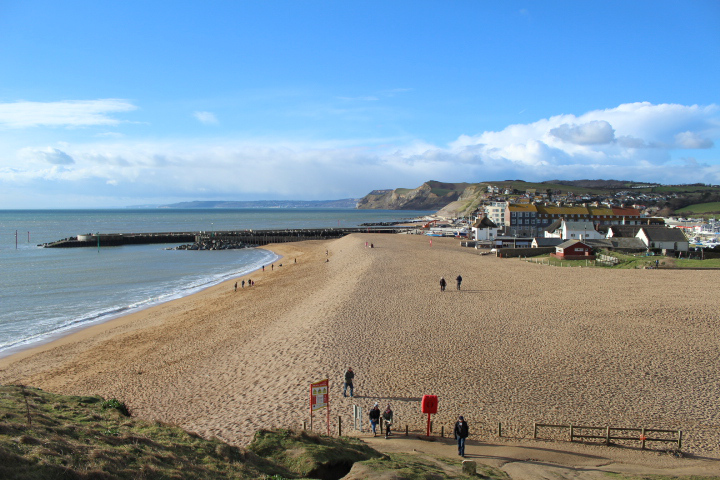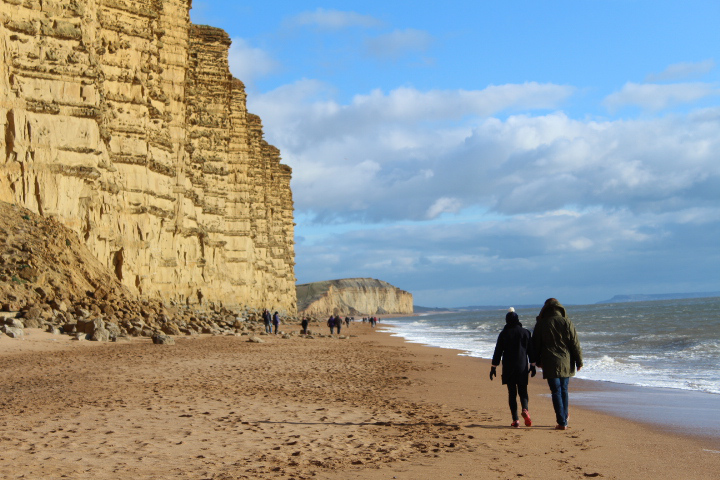 ---
SUNDAY
1. Westward Bound | West Cliff | 10am
Sunday's were made for walking. So take yourself off towards the west of West Bay and climb up West Cliff. It's on this cliff that Olivia Coleman and David Tennant played out some dramatic scenes. It's also home to the house where Broadchurch's defence barrister, played by Charlotte Rampling, lived in Series two – and, in real life, the singer PJ Harvey.
Carry on up the cliff – carefully – for about 25 minutes and you reach Eype. Keep on going over Eype and downhill into Seatown. Whilst you're there, make sure you try a crab baguette at The Anchor Pub.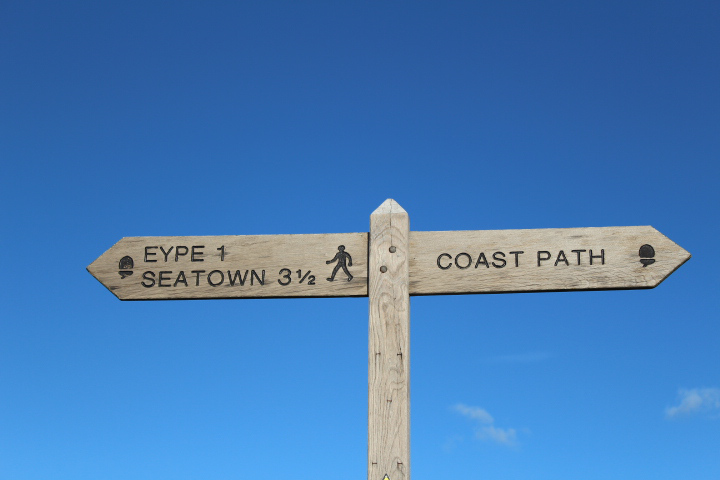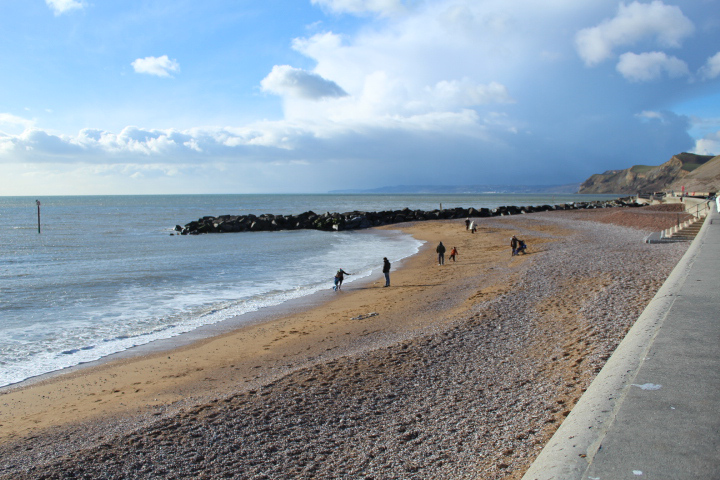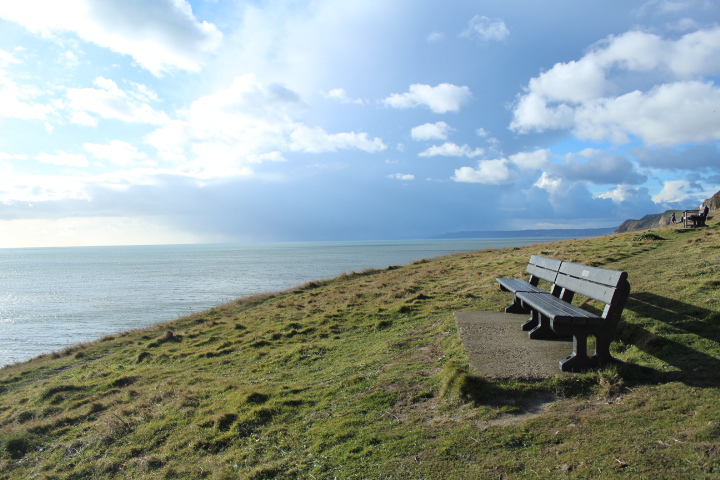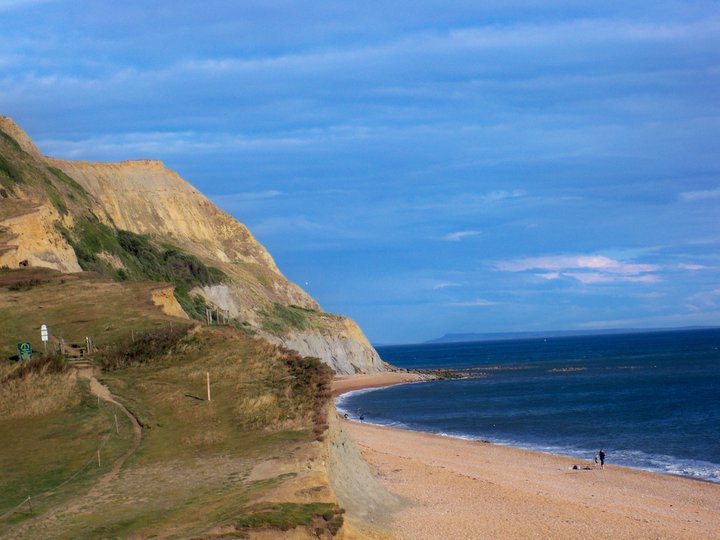 (Picture copyright The Anchor Inn)
---
West Bay, as you would expect, has an abundance of tea rooms. I like something a little off the beaten track which is why Slader's Yard does it for me. Tucked away from the main harbour, it's a warm, inviting café as well as a contemporary art, furniture and craft gallery.
Browse the art and furniture, then settle down with an organic cake and coffeebefore heading off for your next Dorset must-do.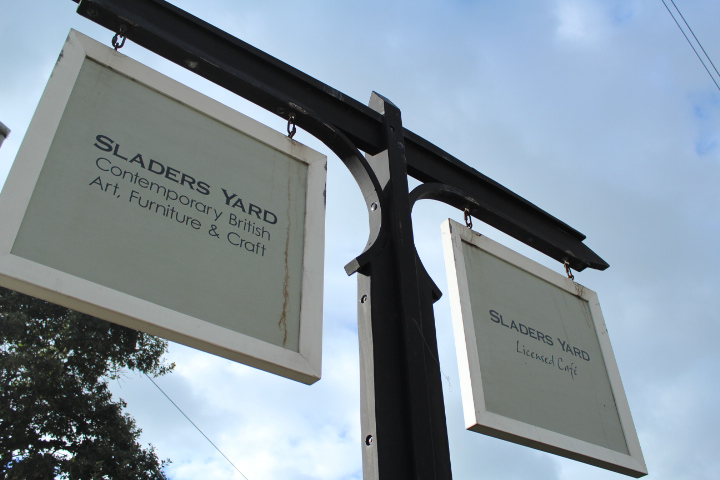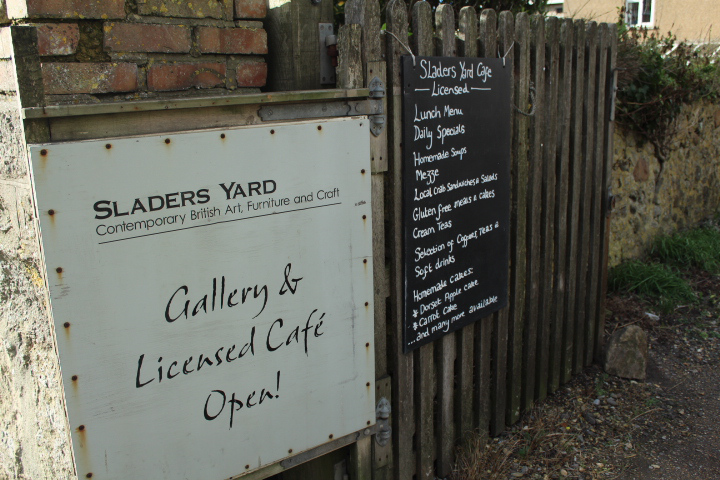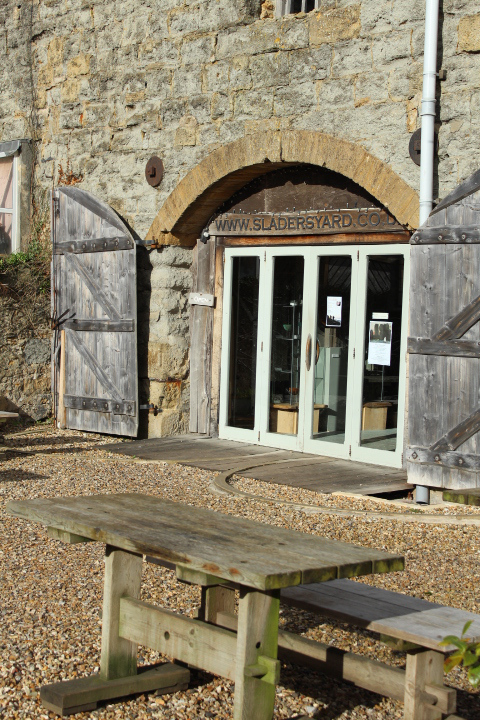 ---
If you fancy an afternoon adrenaline rush, book your place on the West Bay Blast – a 15-minute rib ride that'll hurtle you along the famous coast, turning your knuckles white. If you want something a little more sedate, you can cruise your way over to Lyme Regis on the rib water taxi for the afternoon, and then hop on the rib back after you've explored. Booking essential.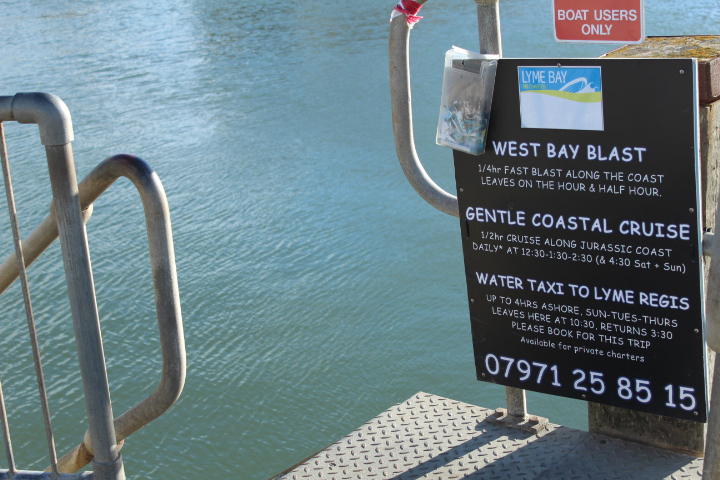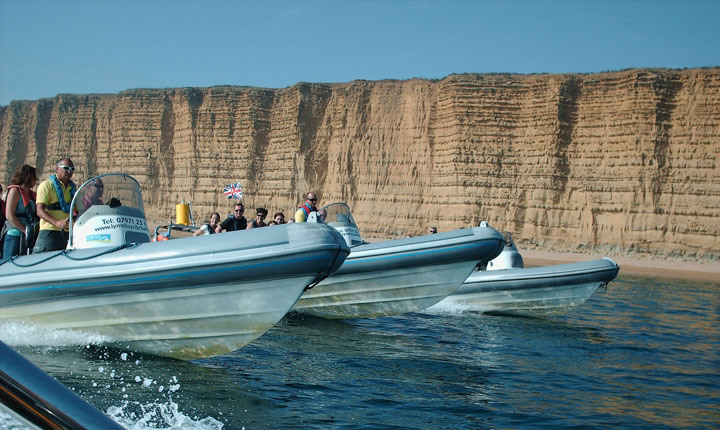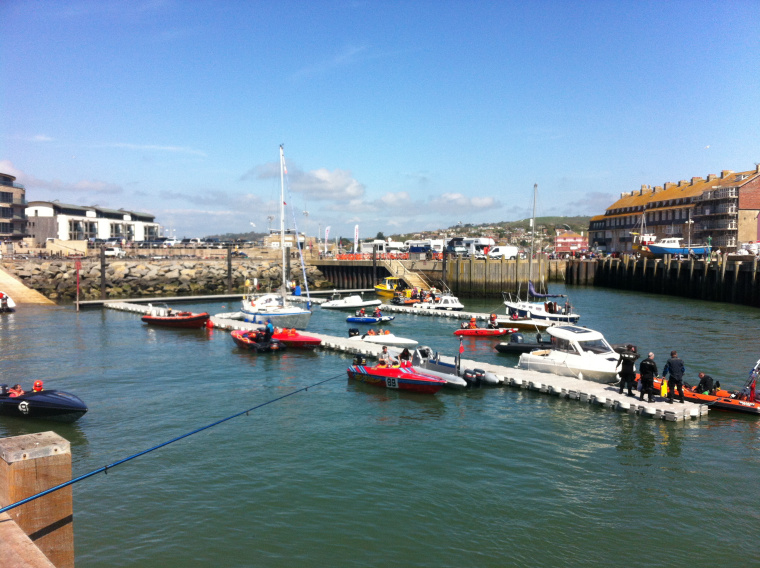 (Picture copyright Lyme Bay Rib Charter)
---
4. Salty stuff | Harbour Lights Fish and Chips | 4.30 pm
You can't leave West Bay without sitting on the harbour wall with a portion of fish and chips. It's Dorset law*. West Bay has chip huts galore, all open during peak season and many of which are open in the winter months, too.
Grab a portion of  chips from Maggies – she serves the best chips in Broadchurch, in my opinion. Nothing fancy, but cooked from scratch and drowning in salt and vinegar. Add cheese for the ultimate calorie thrill.
(*Not actual law.)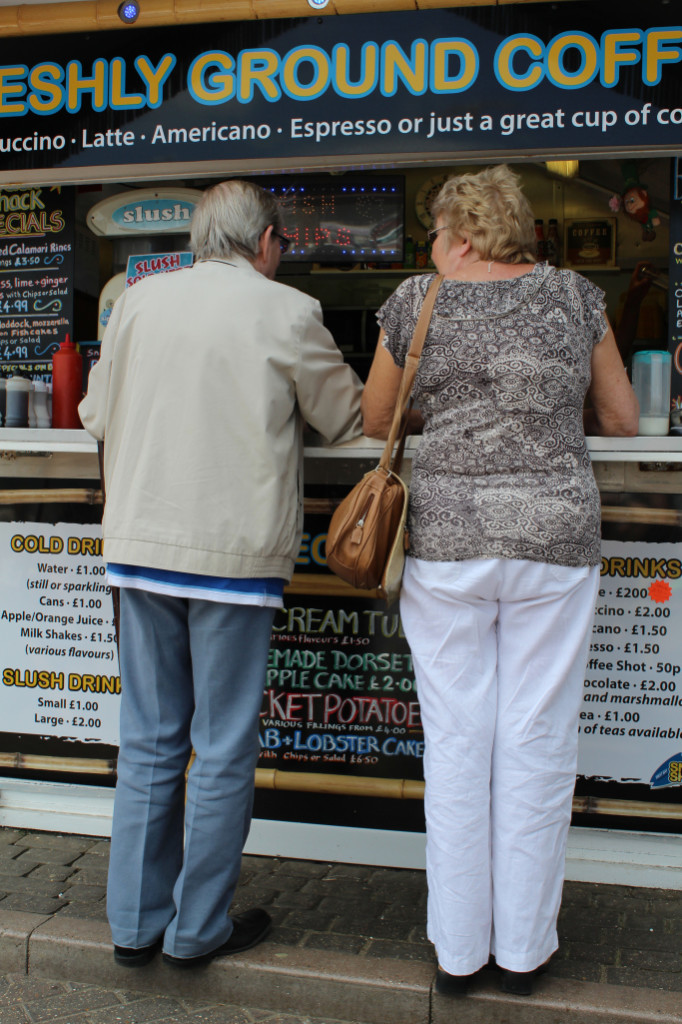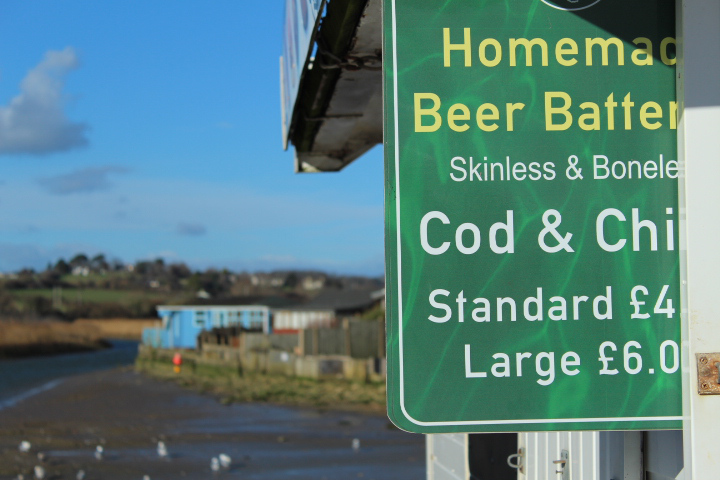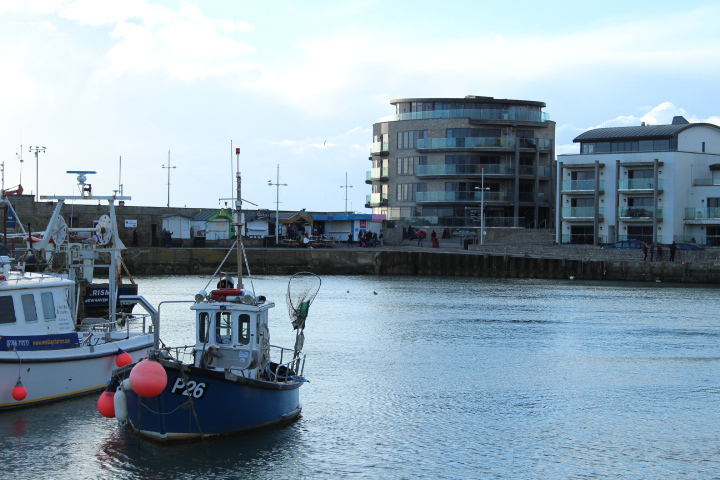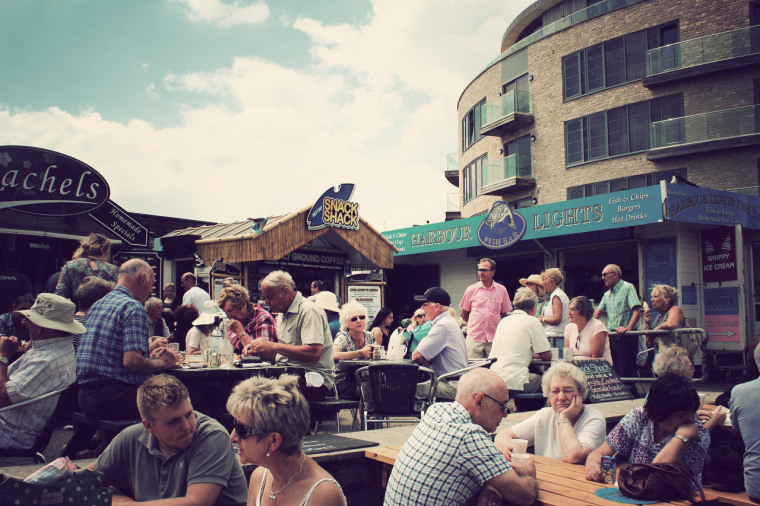 ---
Where is Broadchurch?
(Aka: West Bay, Dorset)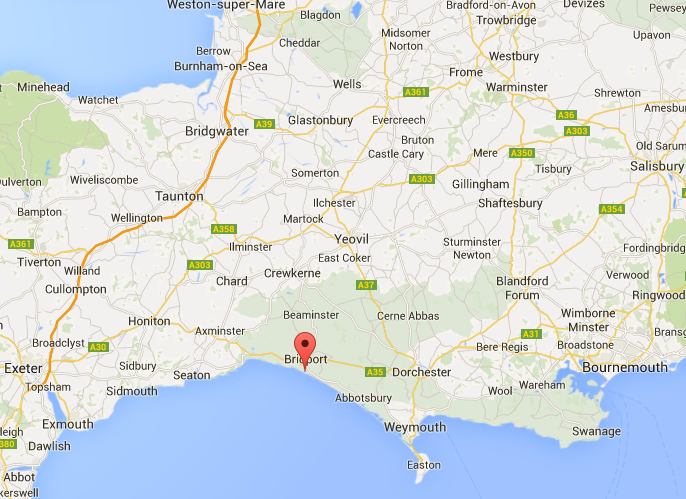 ---
What do you think of a weekend in West Bay?
Has my post inspired you to go? Or have you already been?
 I'd love to know what you think – I always reply!