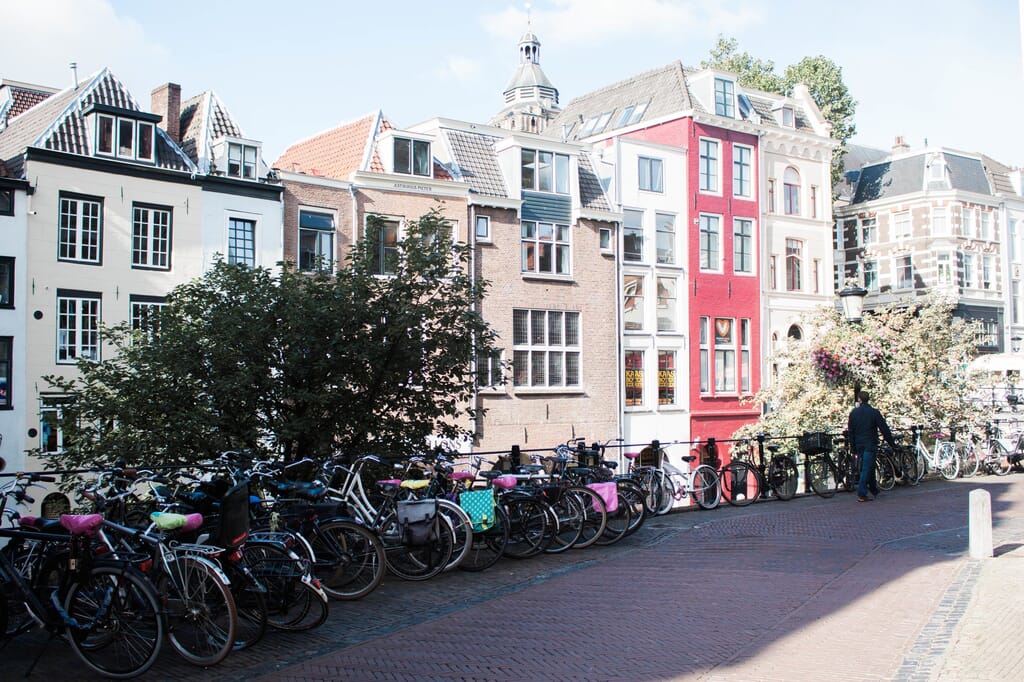 Whilst Amsterdam had its back turned, the city of Utrecht was busy putting itself on the map. In 2015, the Tour de France gave the Dutch city its tourism training wheels when almost a million visitors descended to watch the Tour's Grand Depart.
Since then the Netherlands' fourth-largest city has gone from strength to strength.
With Utrecht's renovations and redevelopment, pop-up bars, hip boutiques, and state-of-the-art museums have opened; made all the more vibrant thanks to Utrecht's cosmopolitan student population (the largest in the country).
Alongside the city's new attractions are Utrecht's historic stalwarts – must-sees that have been wooing savvy weekenders for years: handsome gabled merchants' houses, medieval narrow streets, wharf basements, café-lined canals, and trendy squares.
For new visitors to Utrecht, this mix of old and nouveau means the city is a real weekend alternative to Amsterdam. It's small enough to vibe like a village, yet pumped with full-fat city-break variety.
It is Amsterdam-lite, if you like; best of all, it's a city still undiscovered by hordes of tourists.
PIN FOR LATER: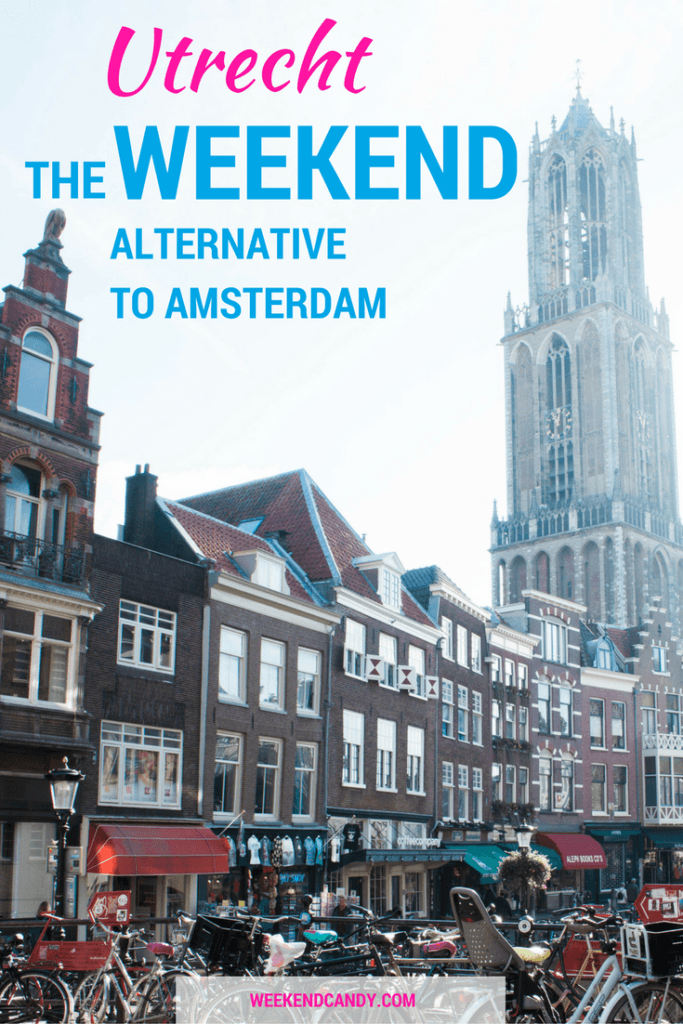 ---
SATURDAY MORNING
Pick of the Bunch | 10am
For a fragrant introduction to the city, start your Saturday like the locals: head to the largest flower market in Utrecht – the bloemenmarkt – on the Janskerkhof plaza (8am – 5pm, every Saturday), which is home to nearly 50 colourful stalls.
The Romanesque church of Saint John's is your backdrop as you admire rows and rows of small trees, flowers, plants and seedlings and get lost in the heady scent of it all.
Whilst browsing, you'll rub shoulders with Utrecht's well-heeled as they park their bikes, take their picks and leave with armfuls of colour. People-watching is obligatory and fun, whether you're there to buy or not.
Top tip: If you fancy something fresh and gorgeous, the bargains are great: roses and tulips are much cheaper than at home; €5 will get you a beautiful bouquet. Although, bringing your purchase home may be illegal – so check the import rules of your country before you pick your perfect bunch.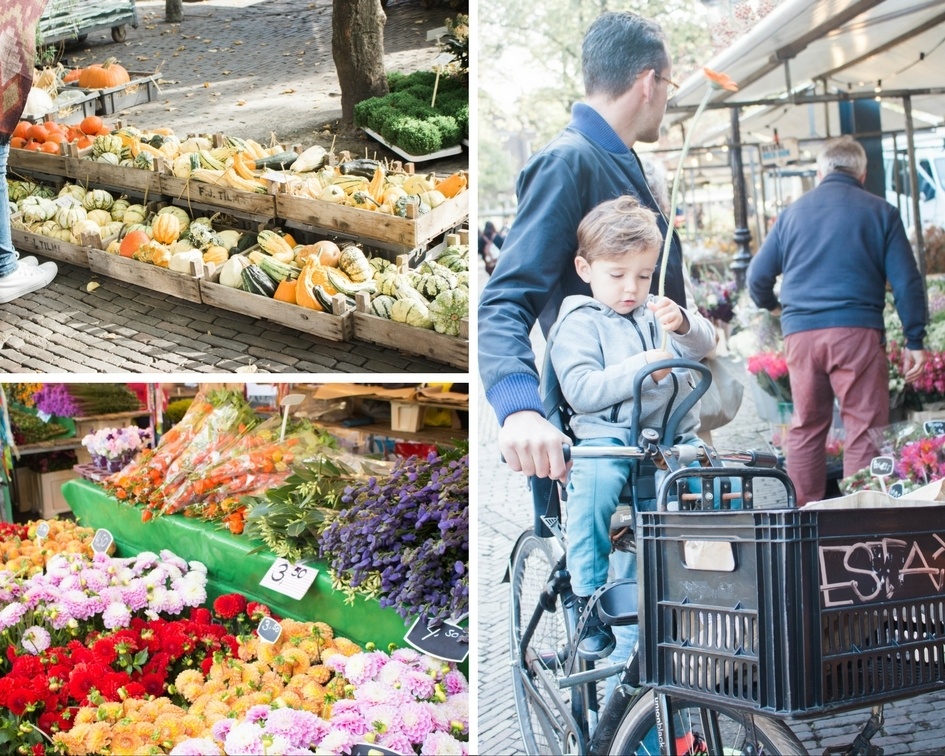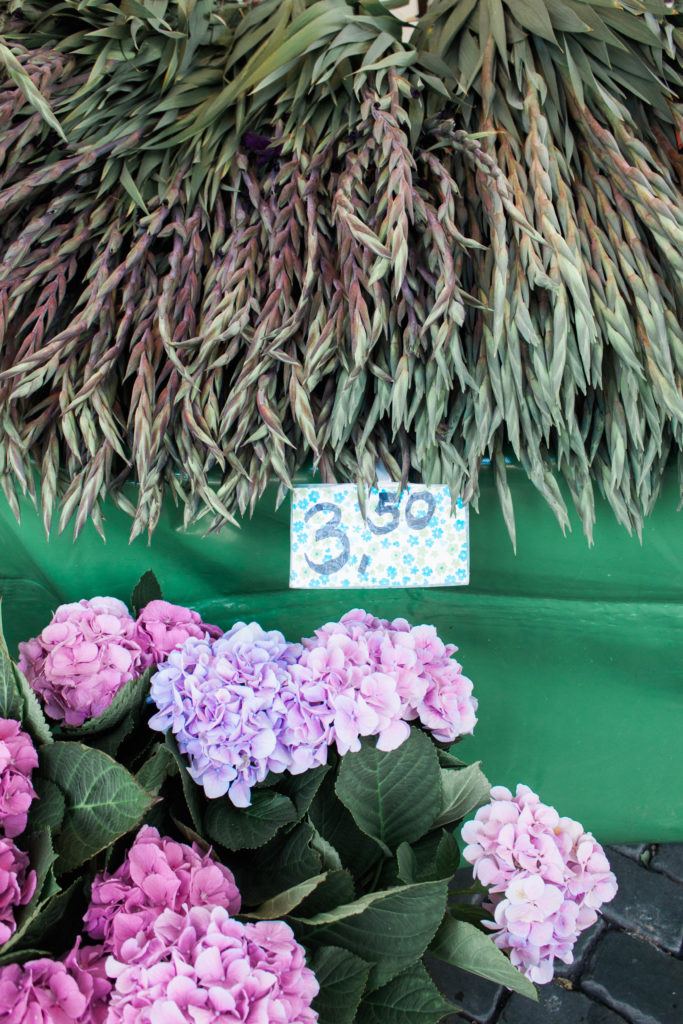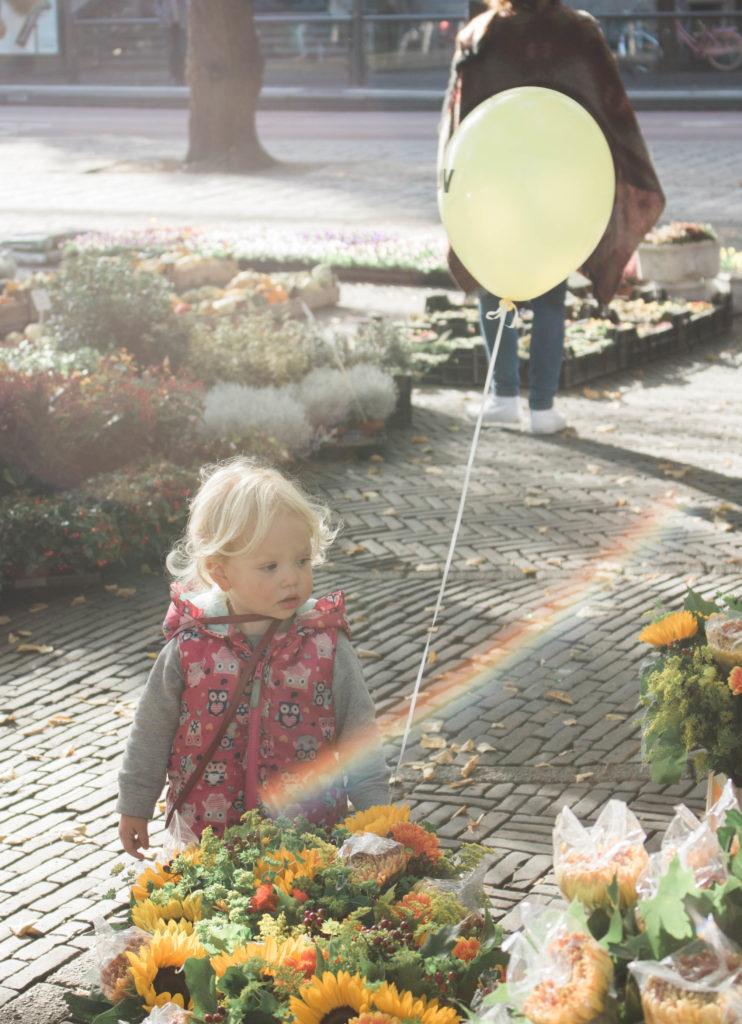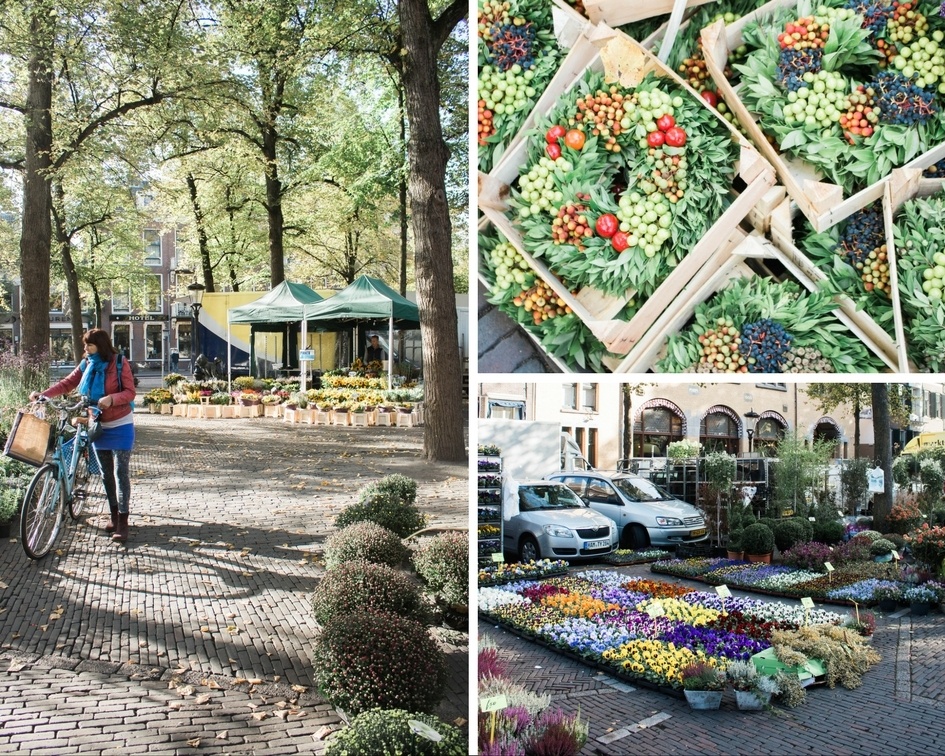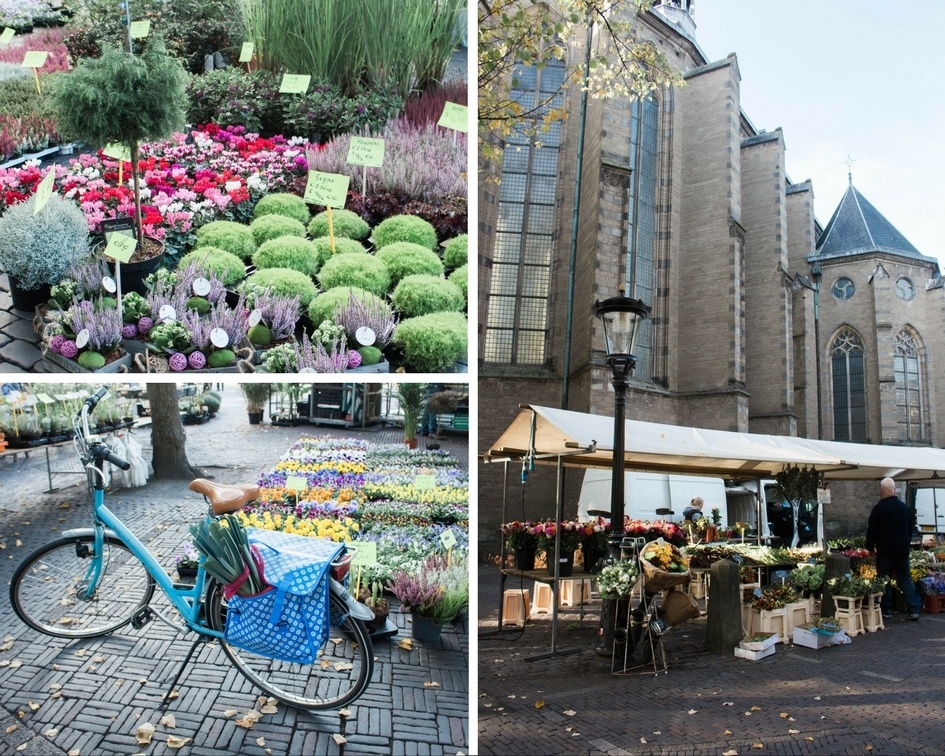 TWEET THE LOVE!
---
SATURDAY AFTERNOON
Rise above it all | 12pm
Utrecht's Domtoren or Dom Tower is Utrecht's main landmark and stands in the exact spot that the city was founded some 2,000 years ago by the Roman emperor, Claudius. Spearing the sky like a blade, the 112-metre tall Gothic tower is the highest church tower in the Netherlands – and climbing it is a must.
Built between 1321 and 1382, the Dom once adjoined the city's impressive Cathedral of Saint Martin until a tornado struck the city in 1647, destroying the nave and cutting the Dom Tower off from the church. The two have never been reunited and the tower stands as an attraction all of its own today.
Climbing the tower takes stamina – 465 steps of stamina to be exact. But with the promise of views as far as Amsterdam and Rotterdam on a clear day, you're sure to find your stride.
Halfway up, you'll get a chance to marvel at the Dom's historic bells (there are 50 in total and the heaviest, Salvador, weighs 8,200 kilos); go one floor higher and you'll see the Dom Tower's magnificent 17th-century carillon; reach the 95-meter viewing gallery and you won't be disappointed with the panorama on offer.
Top tip: You can only climb the Dom Tower with an official tour guide (lasts an hour). Tours start every 30 minutes at Utrecht's Tourist Center located across from the Dom Tower, and tickets cost €9 per adult. Always book ahead online – the tours get full fast.
Extra sweet: Every Saturday, from 11am – 12pm, the fifty bells of the Domtoren are manually played by city carilloneur Malgosia Fiebig. Take a seat at one of Utrecht's al fresco coffee shops and enjoy what is a truly magical experience. Book now.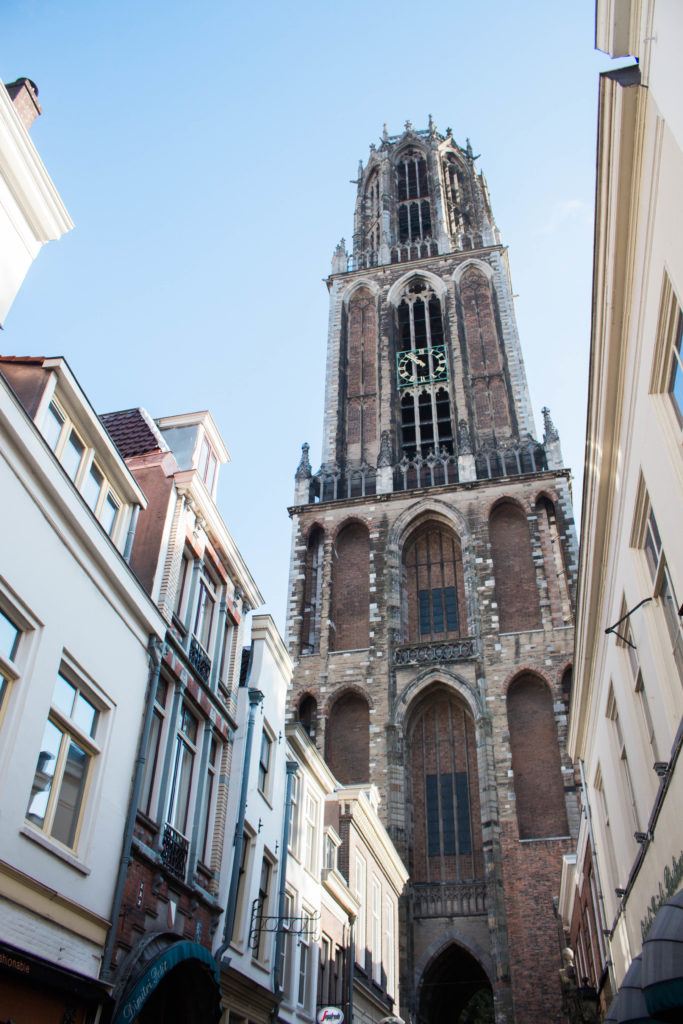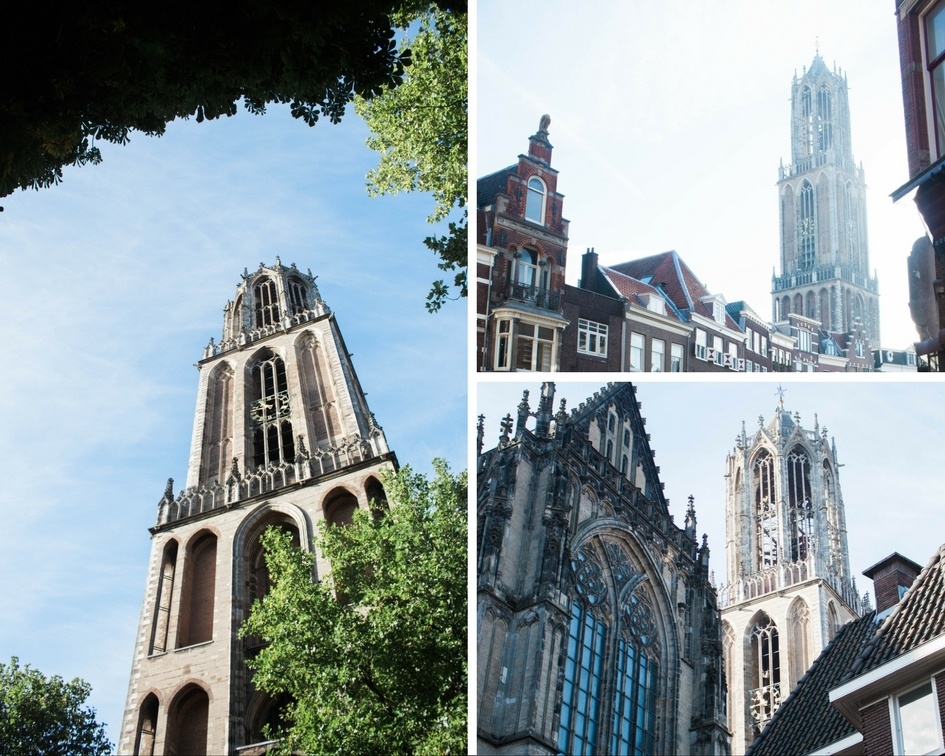 TWEET THE LOVE:
---
Watch my Utrecht video on YouTube – it's good for the eyes
---
SATURDAY EVENING
Move to the beat | 7pm
Entertainment in Utrecht doesn't come light. The city's awash with accessible student-centric music hot-spots, plus the cinemas, stages, and concert halls ooze with contemporary style and creativity.
For a bite to eat and live music, head to the popular subterranean venue of 't Oude Pothuys on Oudegrach. It's an atmospheric basement where many big-name musicians have gigged over the years and live shows strike up almost every day.
The newer entertainment venue on the block is the trendy lounge/bar The Fifth at StayOkay Utrecht-Centrum – open since October. The Brahms played The Fifth when I stayed recently as part of the Stayokay SleepOver. It was a great show with a cosy, friendly vibe. Definitely worth checking out.
Top tip: Entertainment isn't all placed at Utrecth's core, though; Utrecht's suburbs are thriving too. Oudwijk, to the east of the centre, has plenty of trendy places to eat and drink, such as Boulevard, a Basque bar serving pintxos and good wines by the glass. Lombok is a lively multicultural area in the west, with bars and cafes in former industrial buildings.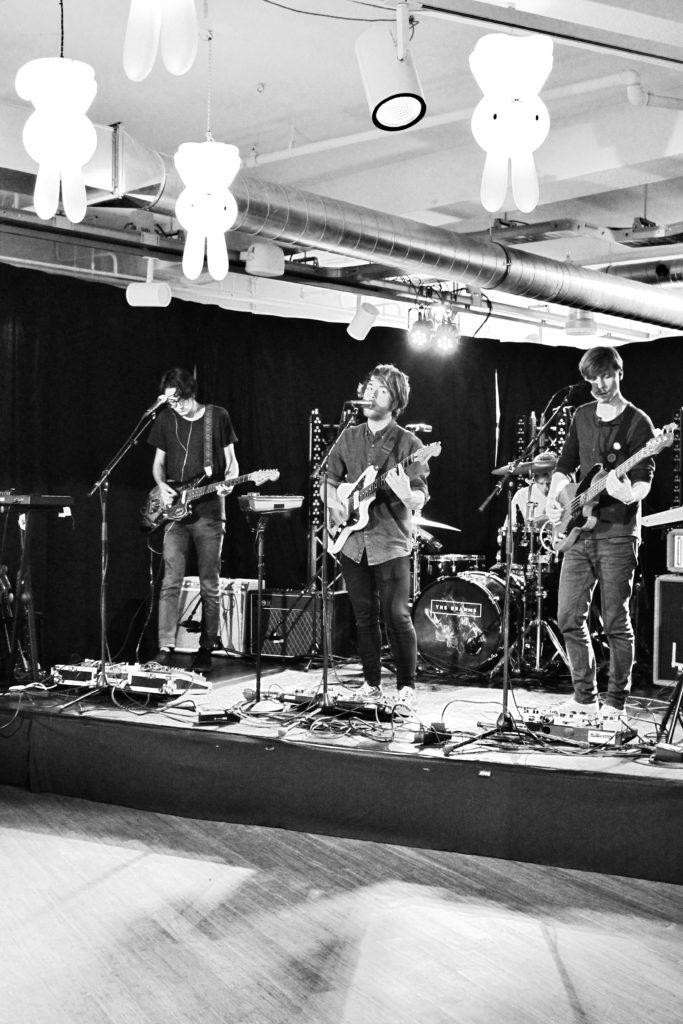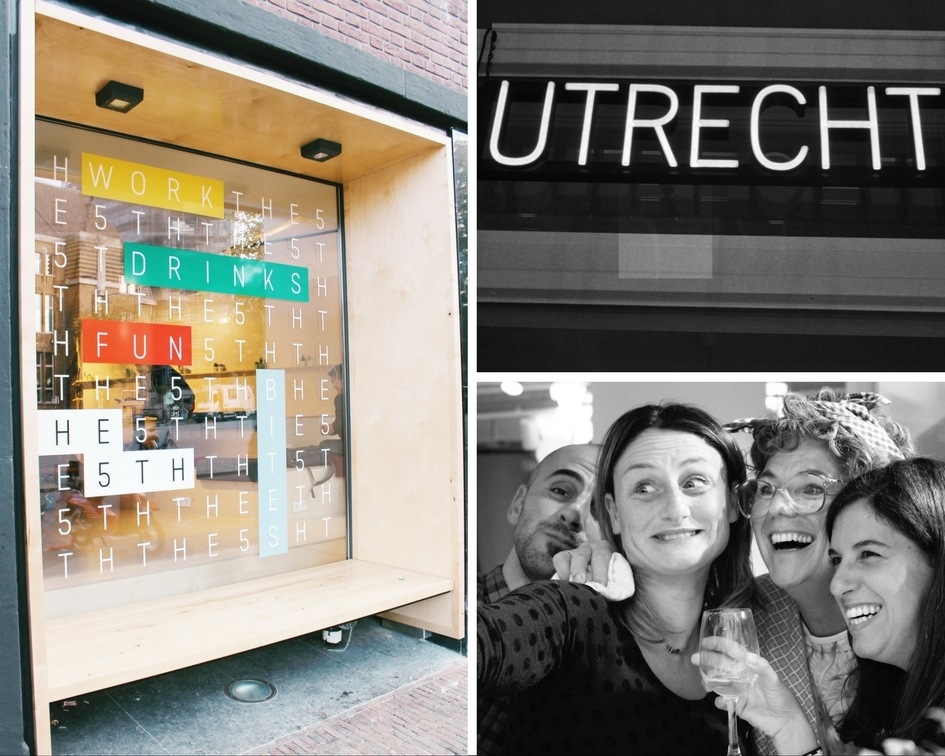 ---
SUNDAY MORNING
On your bike | 10am
Like Amsterdam, Utrecht is made for bikes with many places easier to reach by bike than by car. The car-free centre means cycling alongside Utrecht's watery passageways is totally stress-free and a great way to get to know the city. Plus, Utrecht is compact enough to do the main highlights within a couple of hours.
You can freewheel your own way through Utrecht's streets or follow a set tour with a downloadable map from Visit Utrecht – explore forts and nature, industrial Utrecht, or the outskirts of the city, there's heaps of choice.
Alternatively, if you've been inspired by the Tour de France, try cycling the first or second stages on a vintage racer with Vintage Bike Tours (vintagebiketours.nl).
Top tip: Bike rental in Utretch is easy thanks to dozens of bike shops – at Central Station you can rent a bike from WillemstraatBike or Co van Beek Tweewielers. Utrecht Tourism Office is a great place to start on your weekend in Utrecht, plus you can pick up a bike here from just €10 a day. Otherwise, the city's newest hostel – StayOkay Utrecht-Centrum – offers neatly affordable 'bike and stay packages' from €66 for 3 nights.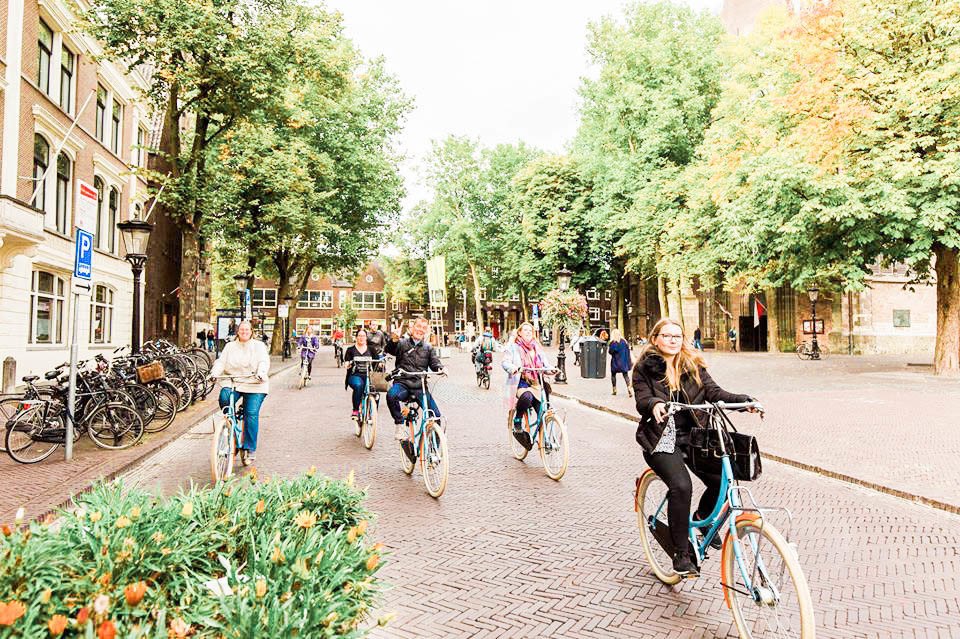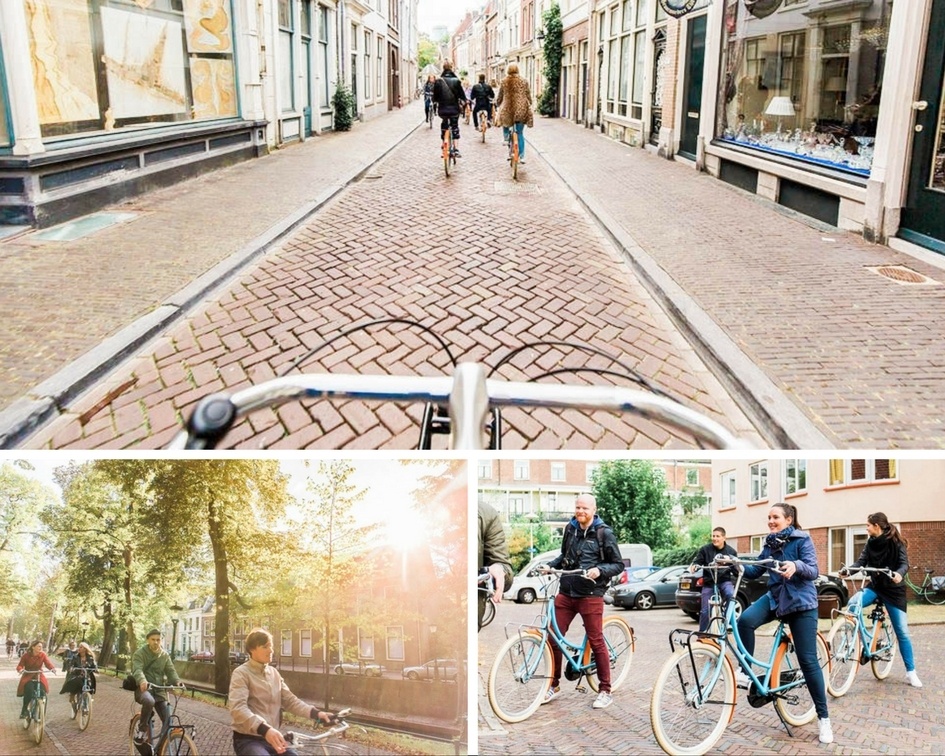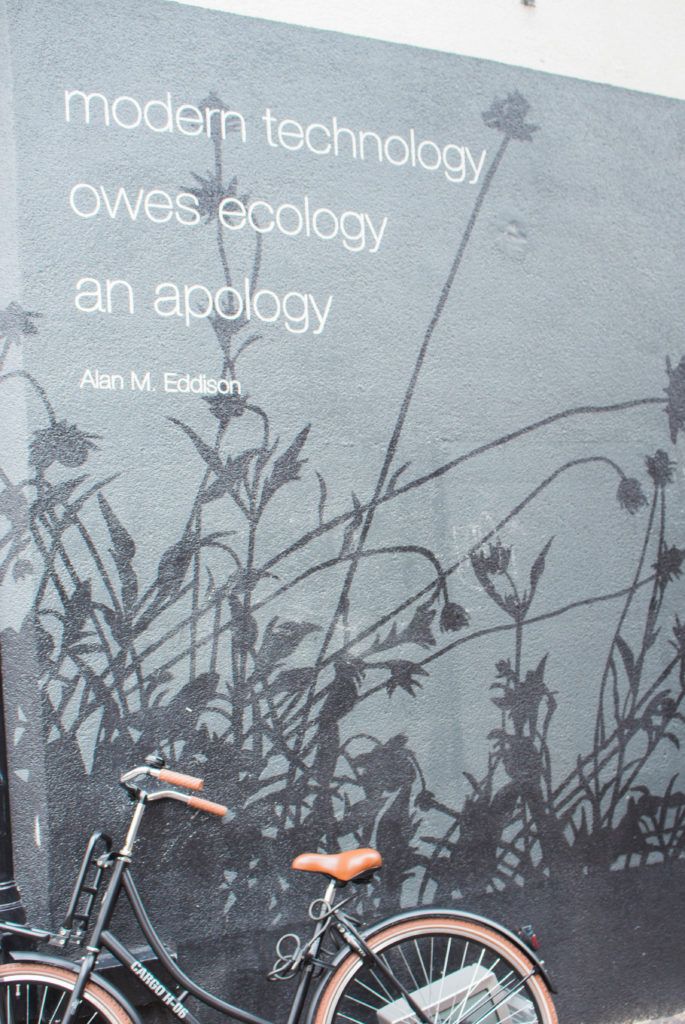 ---
SUNDAY AFTERNOON
Float away | 12am
Life in Utrecht exists on two levels: street-level and water-level. This split personality is worth exploring first on foot, then via a boat tour on Utrecht's canals. Unlike Amsterdam, Utrecht's canals are surprisingly peaceful, with only a few boats navigating them at any one time.
For one of the best guided canal tours of Utrecht, head to Oudegracht where you'll find Utrecht's oldest canal boat company, Schuttevaer, just south of Lange Viestraat, and book a ticket for the Utrecht Round Trip (€10.50 for adults).
Hop aboard one of Schuttevaer's glass-covered, heated boats and settle in for an hour of gentle gliding on the city's green waters, compared in Dutch and English by a friendly, knowledgeable guide.
En route, you'll slip silently under Utrecht's network of ancient bridges and sail steadily passed Utrecht's 13th-century wharf cellars – now hip bars and restaurants where locals grab lunch or dinner.
Top tip: Should you want to explore Utrecht's canals on your own, you can hire a canoe from as little as €5 an hour from Kanoverhuur Utrecht.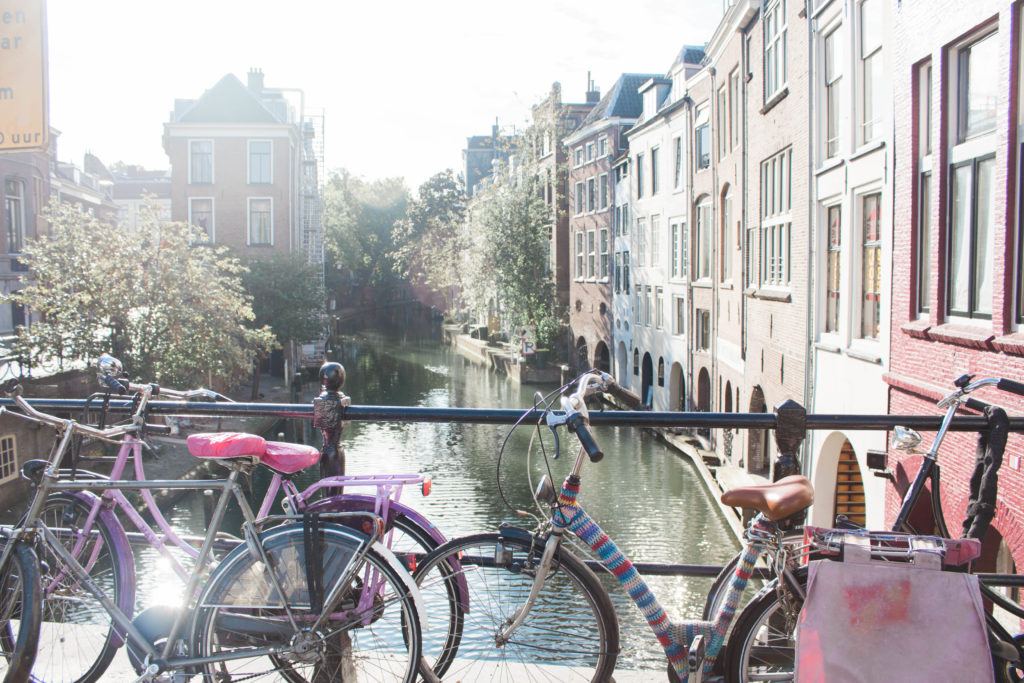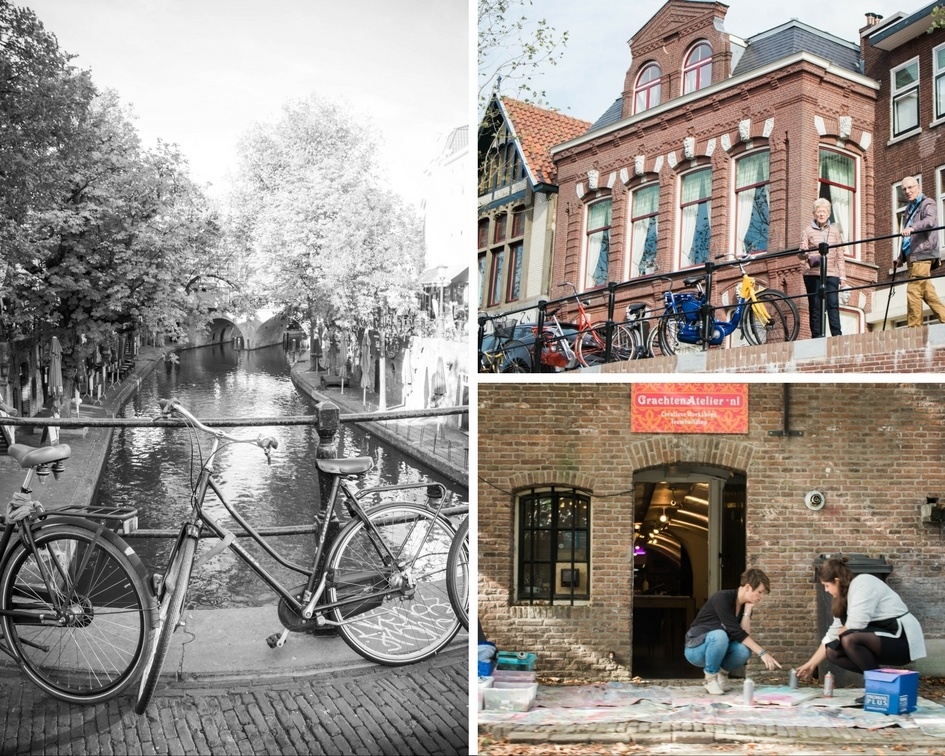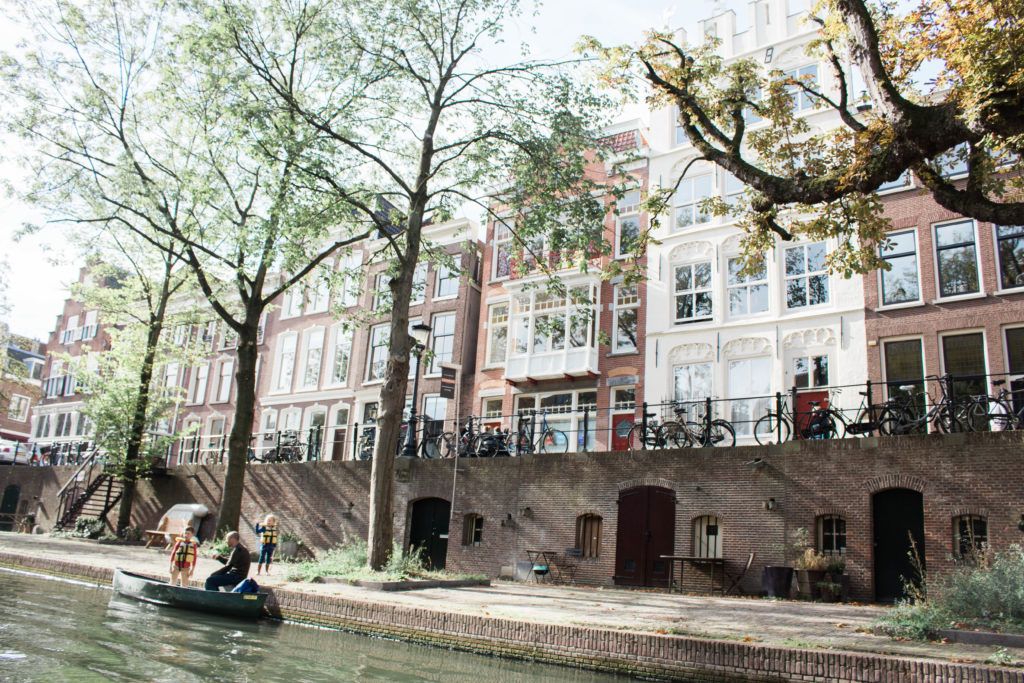 ---
SUNDAY EVENING
Light up your night | 6pm
Trajectum Lumen is Utrecht's statement of dignity and self-confidence. This magical light trail runs 365 days a year and takes you on a fascinating journey around the city past artistically-illuminated bridges, churches and canals.
Each of the architectural treasures in Trajectum Lumen has been cleverly transformed into an artwork by the city's artists. When the suns sets, these monuments come to life in a fresh, new and surprising ways.
You'll see canal waters softly twinkle with fairy lights, ancient passageways kaleidoscope with colour, historic buildings dance with LED and church windows flood rainbow when you least expect it.
It is poetic, beautiful and, without doubt, an evening experience not to be missed.
Top tip: Book onto the Saturday evening guided tour of Trajectum Lumen, like I did (€10 per person). Your professional guide shows you each art installation, introducing you to the artist, the historical significance of the building and explaining the background behind the project. Alternatively, download your own Trajectum Lumen map and guide yourself.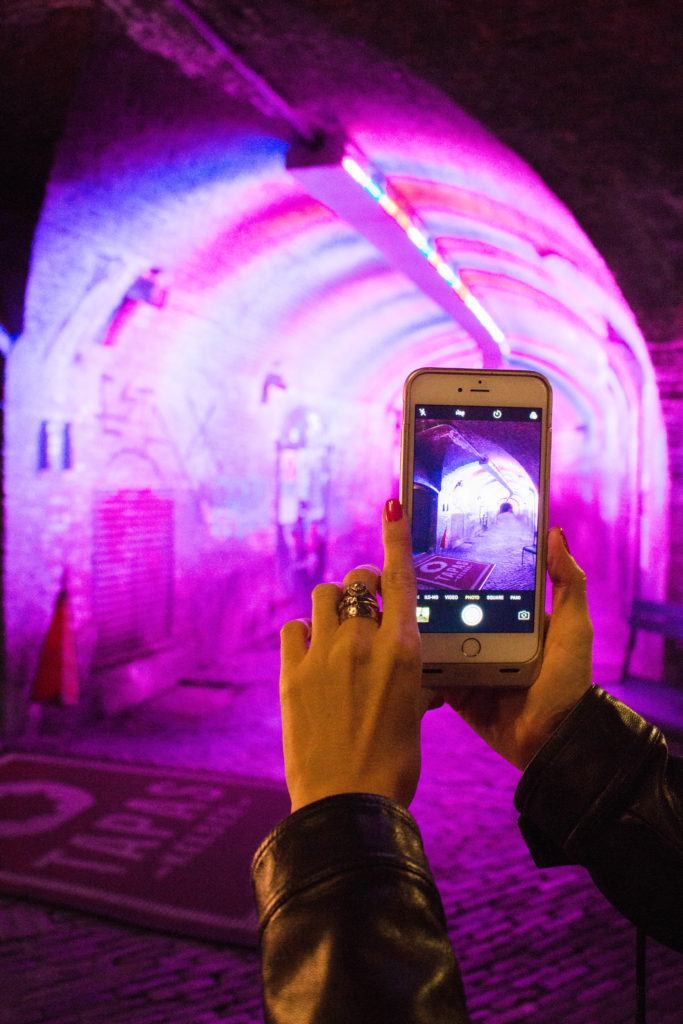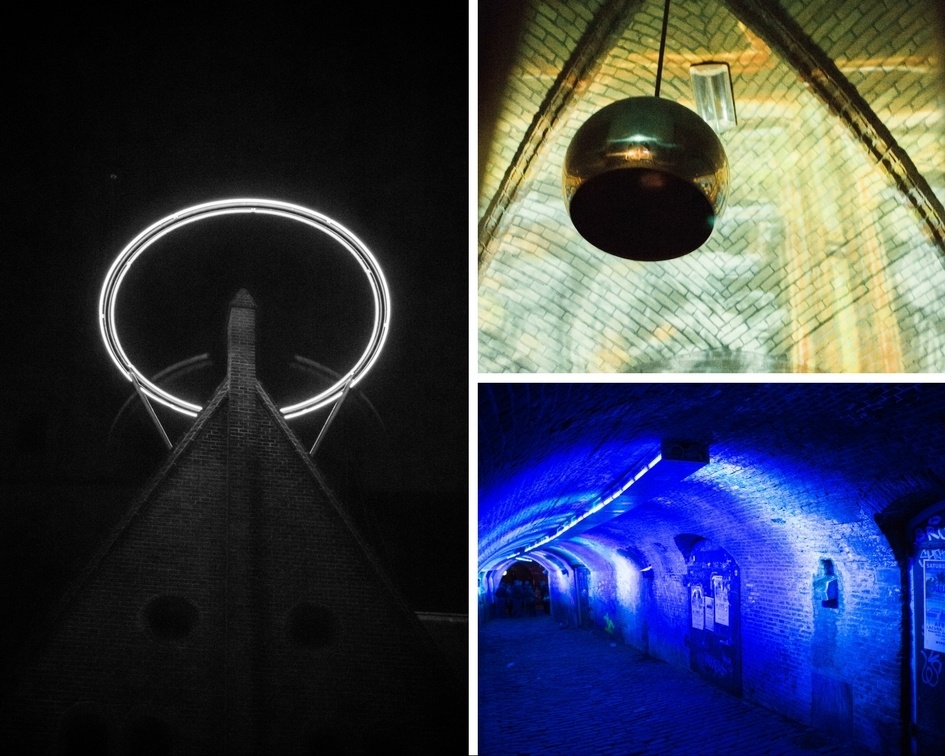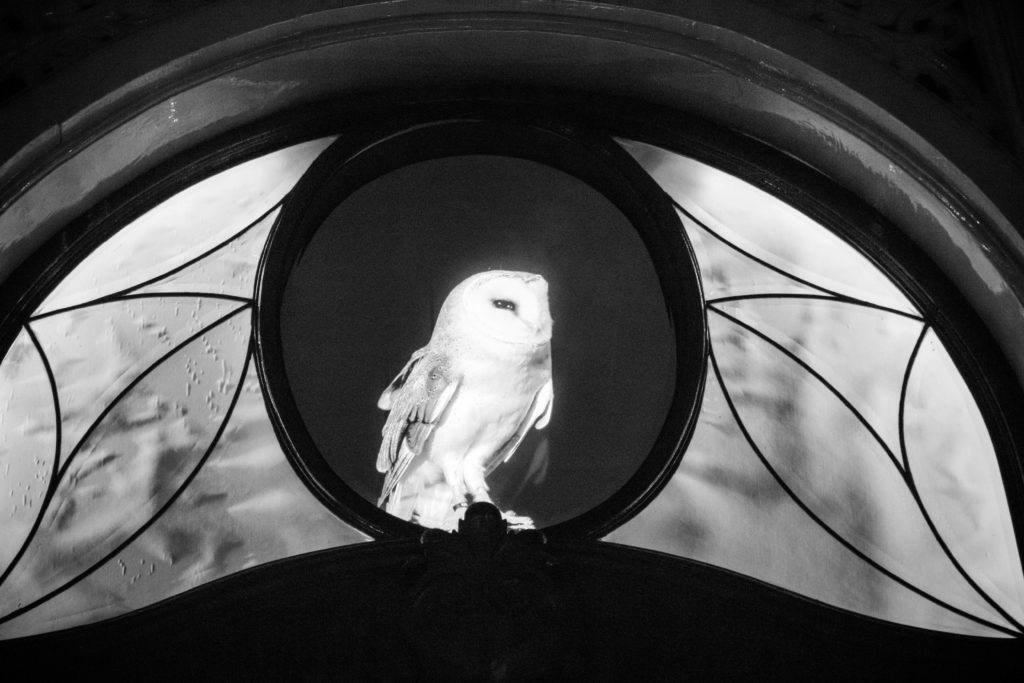 TWEET THE LOVE:
---
Coffee sweet spots in Utrecht
Talud9 – winner of the Best Coffee Bar in the Netherlands for two years in a row. And it's no surprise why. Compact and extremely bijou (a bit like a wine cellar), Talud9 serves some of the finest coffee in the city as well as over 50 types of wine. Located in Utrecht's Old Town, Talud9 is a great meeting point for friends and families. The building used to be the garden house of the bishop who later became Pope Adrianus and is one of the oldest stone buildings in the city. My tip: try the cheesecake, it's one of the best I've tasted.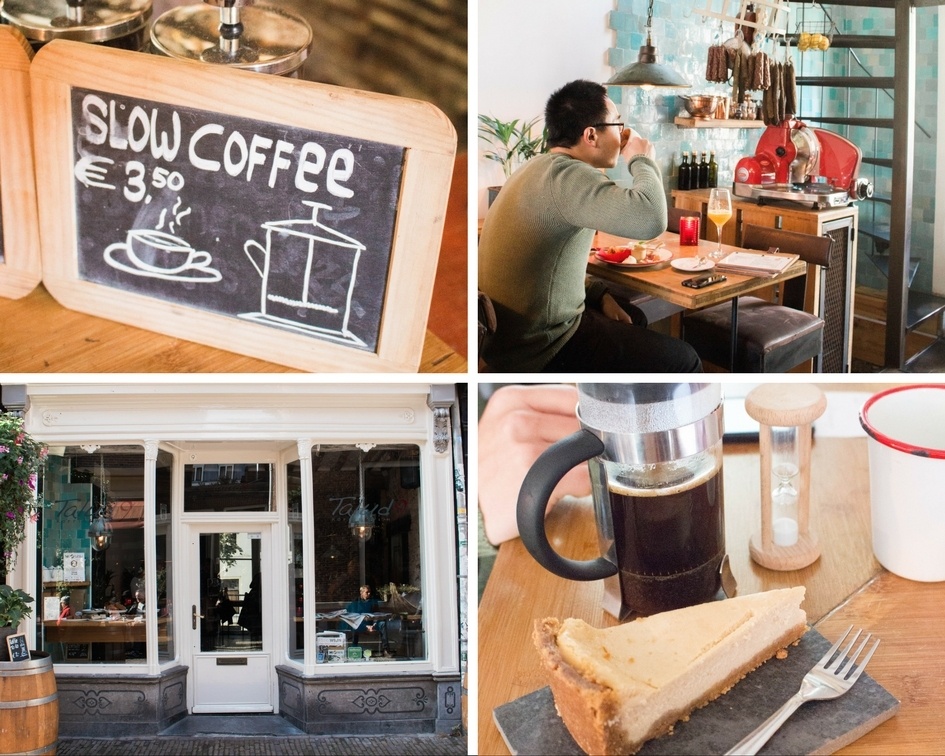 The Fifth – this uber hip café-bar hangout is found in Utrecht's StayOkay Utrecht-Centrum hostel. Open for breakfast, lunch and dinner, and serving good coffee, tea and soft drinks all at a reasonable price, it's a great place to chill or work.
There's plenty of space, plenty of plugs, free Wi-Fi and pleasant staff all plucked from the local student community.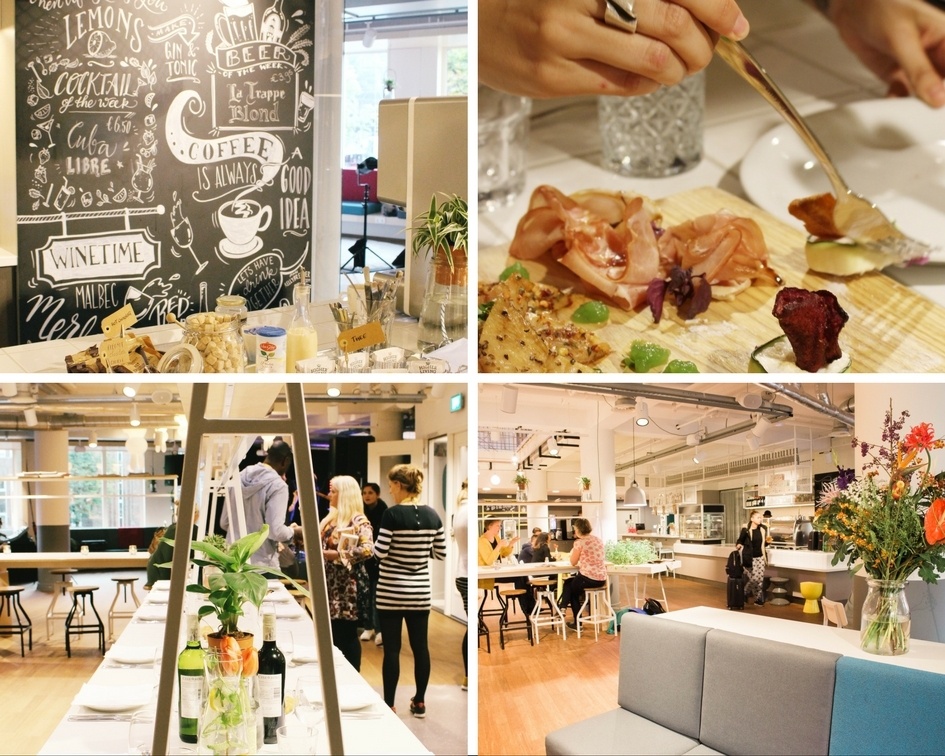 TWEET THE LOVE:
---
Where to stay in Utrecht
On Budget – StayOkay Utrecht-Centrum is by far one of the most affordable places to stay in the city. It's a hostel – but don't let that put you off. I had a private room (starting from €59 a night) and totally loved the social vibe of the place – you can check out my full review here.
Blow the Budget – All rooms in the 18th century canal-side house The Mary K were designed by local artists. It's chic and stylish with unique rooms and a green philosophy. But you'll pay: rooms start from €120. The Mother Goose Hotel is another lux alternative, situated at Ganzenmarkt, a lively but relatively unknown part of the historic city centre of Utrecht (rooms from €105).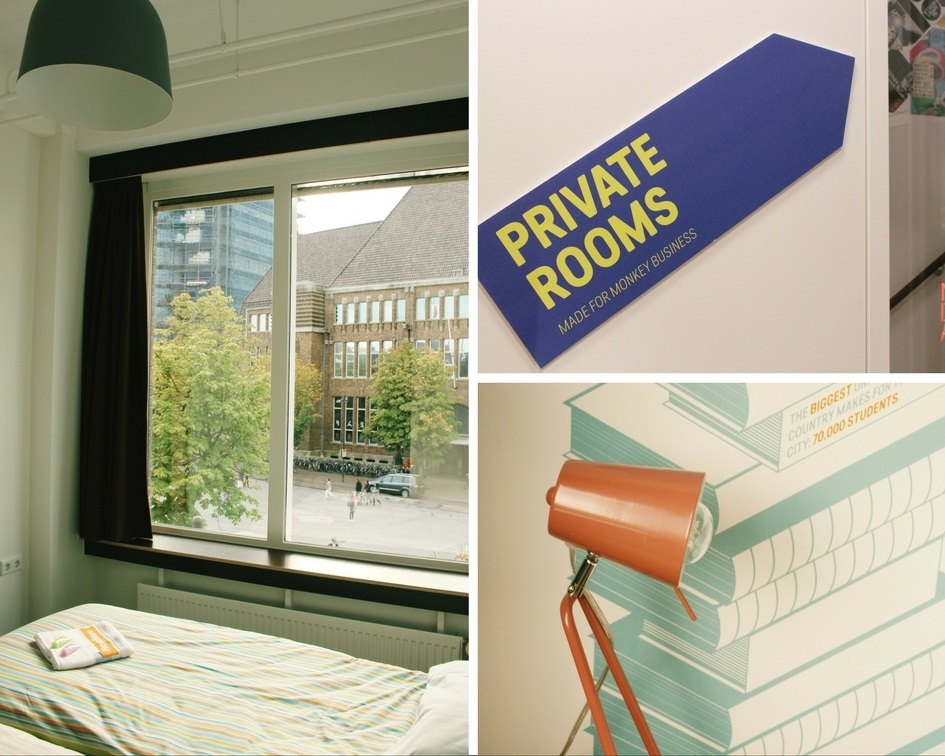 ---
Getting to Utrecht From Amsterdam Schiphol
Utrecht lies about 45km south of Amsterdam, so it's relatively easy to get to from its bigger more well-known sibling. My advice: fly into Amsterdam Schiphol airport, like I did, and either hop on the train or get a fixed-rate cab. Don't be tempted by one of the cabs outside the Schiphol airport – they can be over-priced and charge you extras.
Fixed-rate cab: My chauffeured transfer to Utrecht was with Blacklane – a premium chauffeur service that offers airport transfers and chauffeur services in over 180 cities in 50 different countries around the world. Although my ride was complimentary, I can see the sense in this sort of transfer.
Firstly, you wont be stung with extra costs like tolls, tips or wait times because the price is fixed when you book. Secondly, having someone meet you when you arrive to take your bags and get you to the next point is a stress-free perk worth paying for. My driver texted me an hour before I arrived to give me his details and then promptly met me in the arrivals lounge when I landed. He drove me right into the centre of Utrecht in a classy Mercedes-Benz E-Class.
The journey took just under an hour. Remember to book this before you leave for Amsterdam to get a good price.
By train: There is a regular rail service from Schiphol to Utrecht Central which makes stops at Amsterdam Zuid and Amsterdam Bijlmer. The journey takes 33 minutes and costs €8.50 (2nd class) and €14.50 (1st class). I took the train back to Amsterdam Schiphol from Utrecht and it was a breeze; the trains are punctual, the platforms clearly marked.
TWEET THE LOVE
---
Where is Utrecht?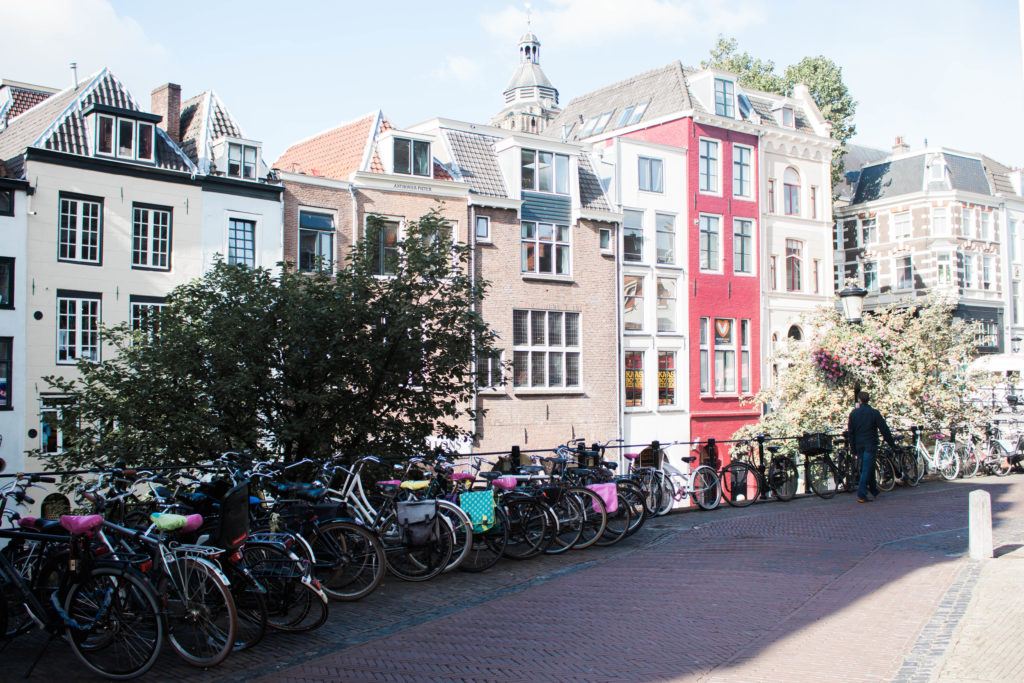 Disclosure: I enjoyed a Weekend in Utrecht courtesy of StayOkay Hostels. Truth is, I would never have picked to go there if it wasn't an organised trip. BUT after seeing how much Utrecht has to offer and how charming it is, I would happily go back again and again! I'm sharing this review with you because I think you'll fall for the city – like I did – if you go. And especially if you love Amsterdam!
Utrecht – tell me, will it make it onto your weekend hotlist?