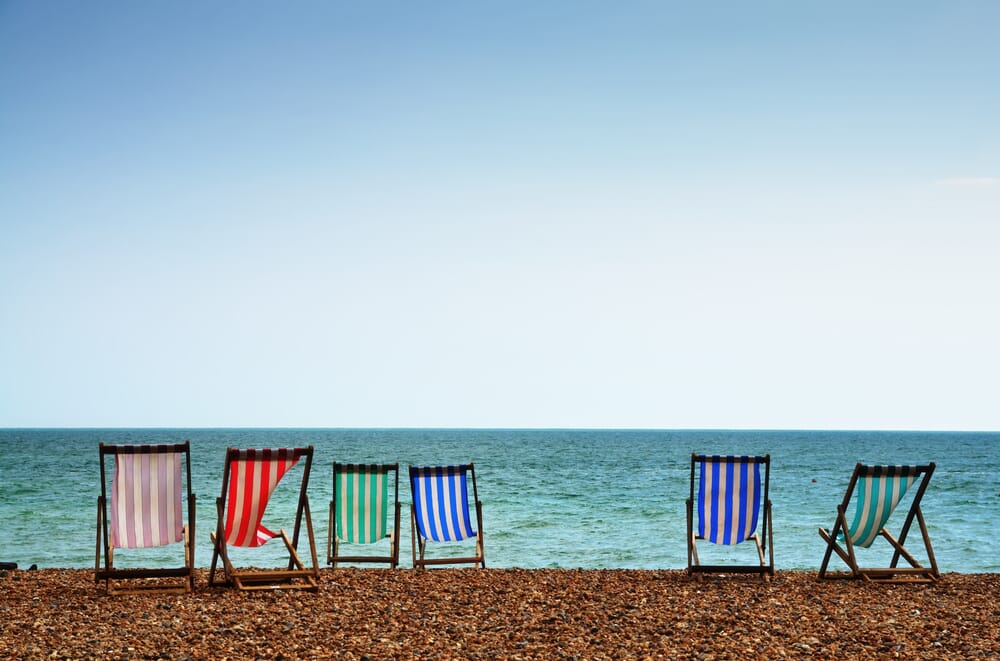 THE BRITISH BANK HOLIDAY – 3 glorious Great British days to do whatever you like, without work breathing down your neck. But what if it rains? What if you're stuck on the M5? What if you consume 50,000 calories and can't walk them off in time for Tuesday?
Although I can't help with traffic jams, calories or the Great British weather, I can help with Bank Holiday weekend ideas. So here's my list of very British things to do when we've an extra 48 hours to play with.
PIN FOR LATER:
1. Head to the fun fair  (and chicken out when you're at the top of the big wheel)
As the weather warms up, so do hundreds of candy floss machines around the country. The fun fair on Brighton pier is always good for a giggle; it's free and if it pours with rain you can head inside to the arcade.
Worth the trip: Get down to Brighton seafront for an easy, breezy day of traditional fun. Or you could try one of these six UK fun fairs.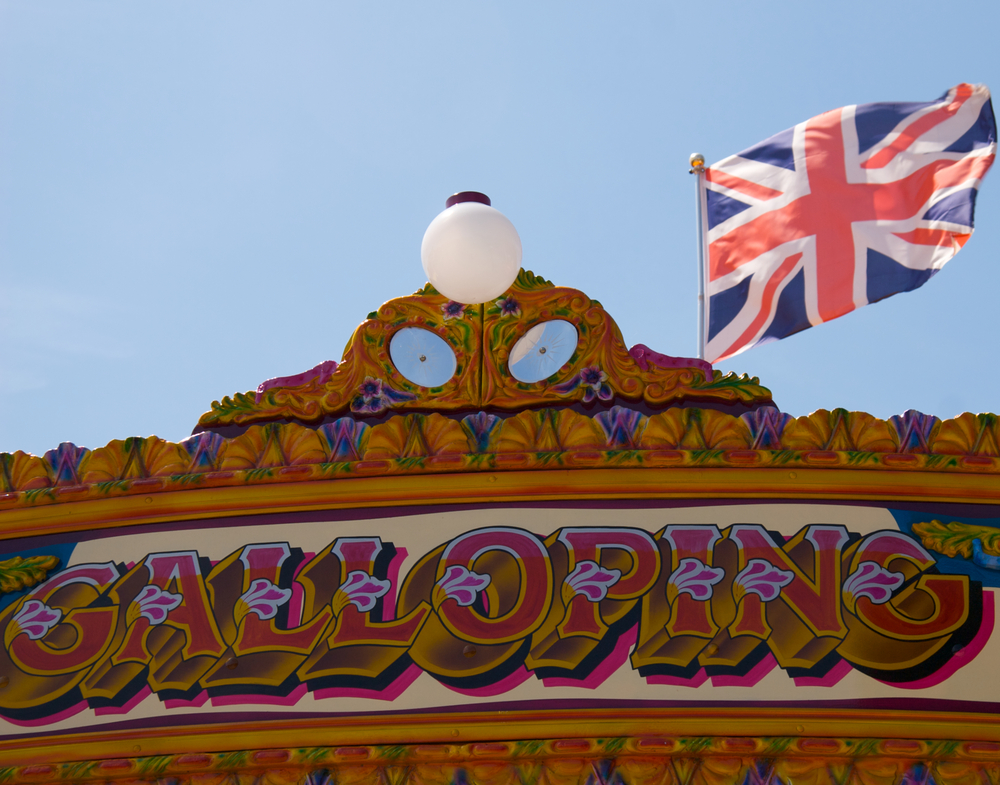 2. Explore your local church, abbey or cathedral (and vow to be a better person)
There are plenty of stories in old stones and grave yards, so seek out your local church, abbey or cathedral and pop along. If you can't go inside, just look up – the architecture is bound to be dreamy.
Worth the trip: Head to Durham, Gloucester or Chichester cathedral. They're 3 of my all-time favourites. Gloucester cathedral's cloisters featured in Harry Potter and are definitely worth the trip. I'd also recommend Sherborne Abbey (in the middle below), along with a cheeky stay at The Queens Arms, which is just 3 miles away.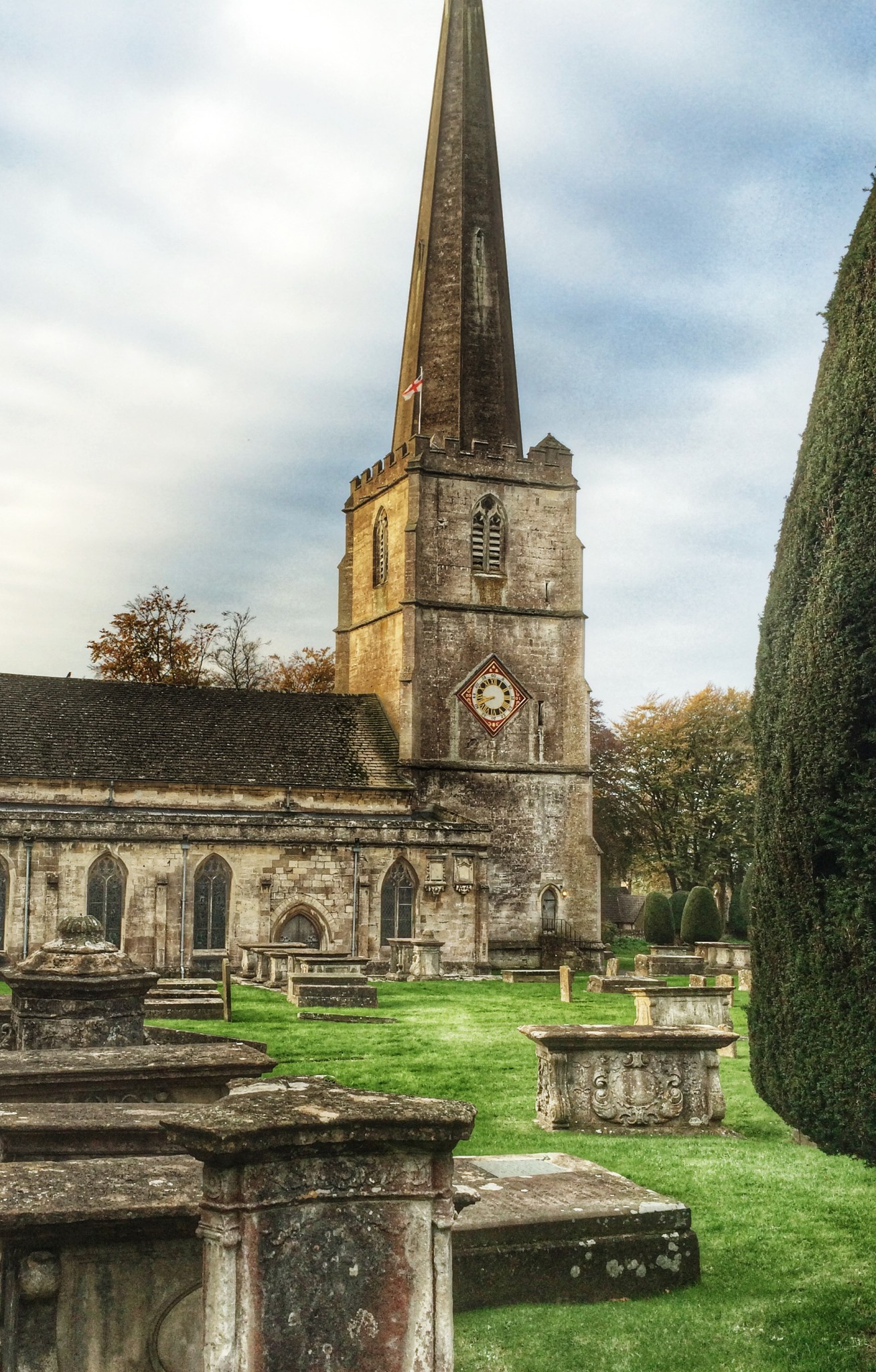 3. Go for a paddle (and pretend you're having fun as your feet turn blue)
With 5581 miles of coastline, England has plenty of options for rolling up your trousers and splashing about in the waves. I know it's freezing, but this is the UK. And you are British – it's what we do. Stiff upper lip ol' boy.
Worth the trip: Northumberland has some of the best beaches in the UK – here are my top 3. Alternatively, head to Dorset for a paddle in Jane Austen's seaside haunt, Lyme Regis.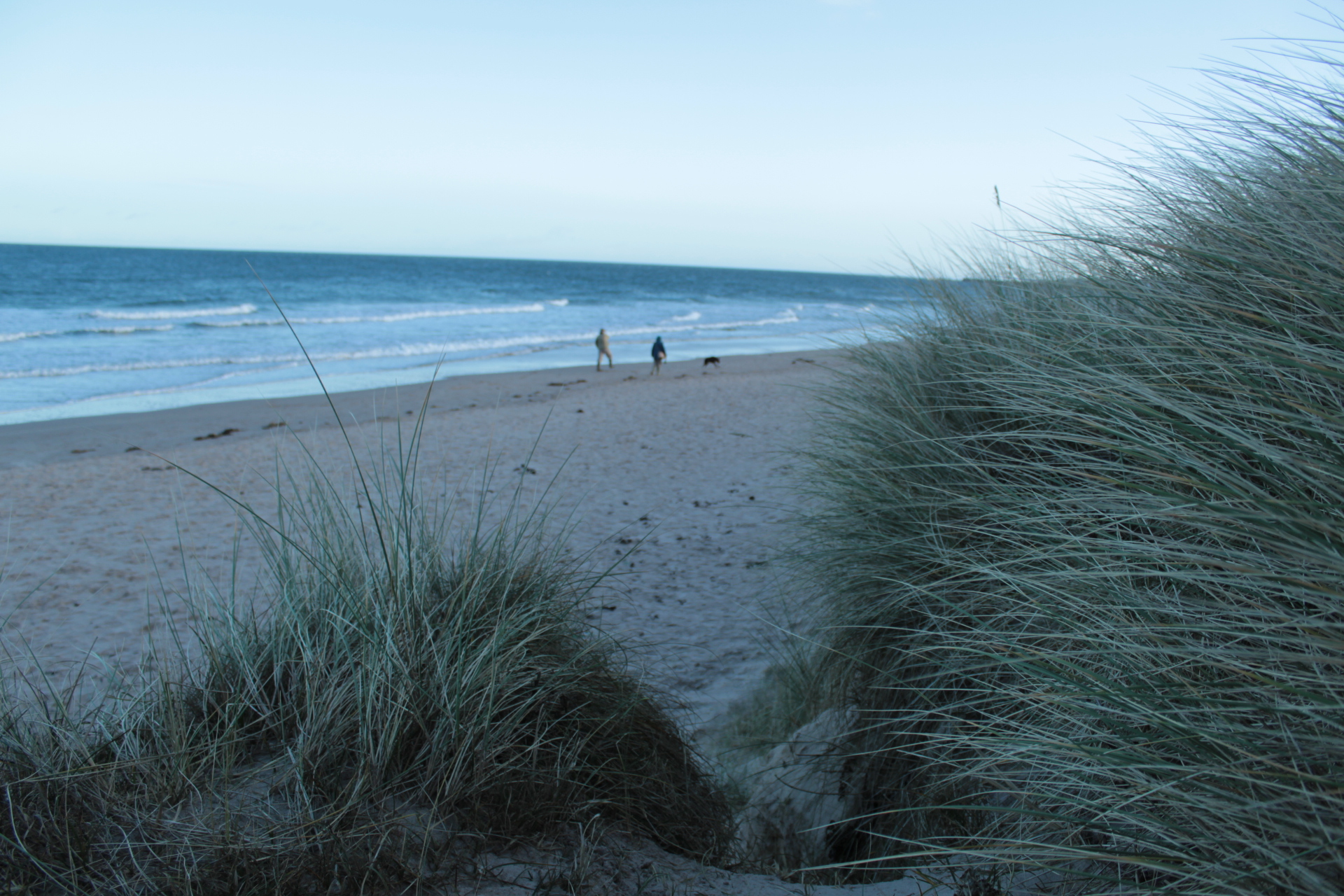 4. Find a village pub (drink far too much wine and tell someone you 'love them')
No agenda, no time pressure, no "I mustn't, I've work tomorrow". Just you and a lovely local pub where you can sit by the fire, or chill in the garden as long as you and the bottle of wine lasts. Hic.
Worth the trip: The Village Pub in Barnsley, Gloucestershire, makes a great pitstop on the way to Bibury – one of the prettiest villages in England. Other must-visits include The Luttrell Arms in Dunster, Somerset, The Queens Arms on the Dorset/Somerset border, and The Falcon in Painswick.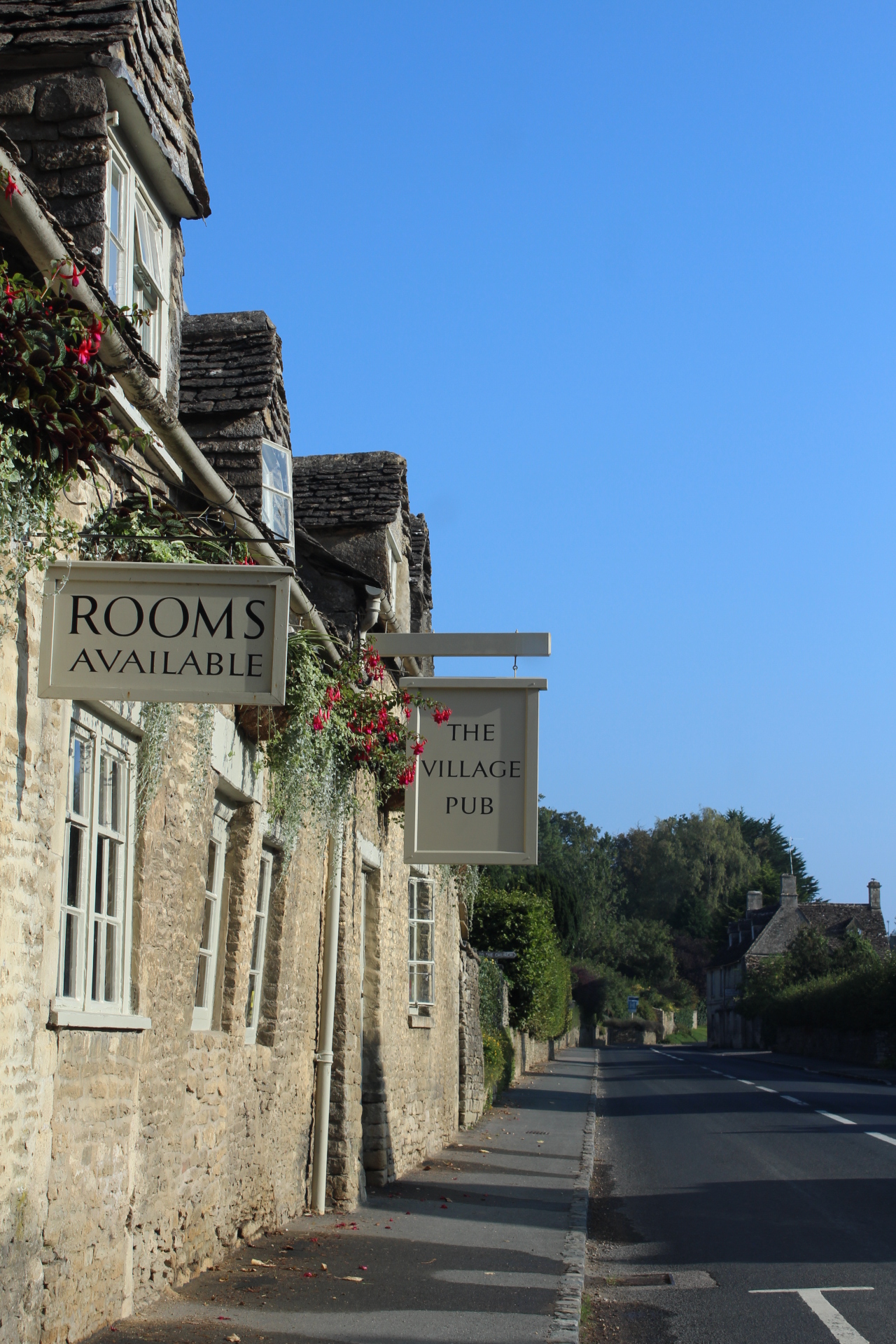 5. Hunt for antiques (and be too polite to haggle)
I don't know about you, but I'm no good at haggling. So if you don't want that antique watch or first edition of Under Milk Wood, perhaps a day spent window shopping some of England's antique markets and second-hand book shops is best.
Worth the trip: Tetbury in Gloucestershire has some wonderful antique markets and shops, plus you can combine it with a visit to Westonbirt Arboretum. For second-hand books, Barter Books in Alnwick hits that sweet spot.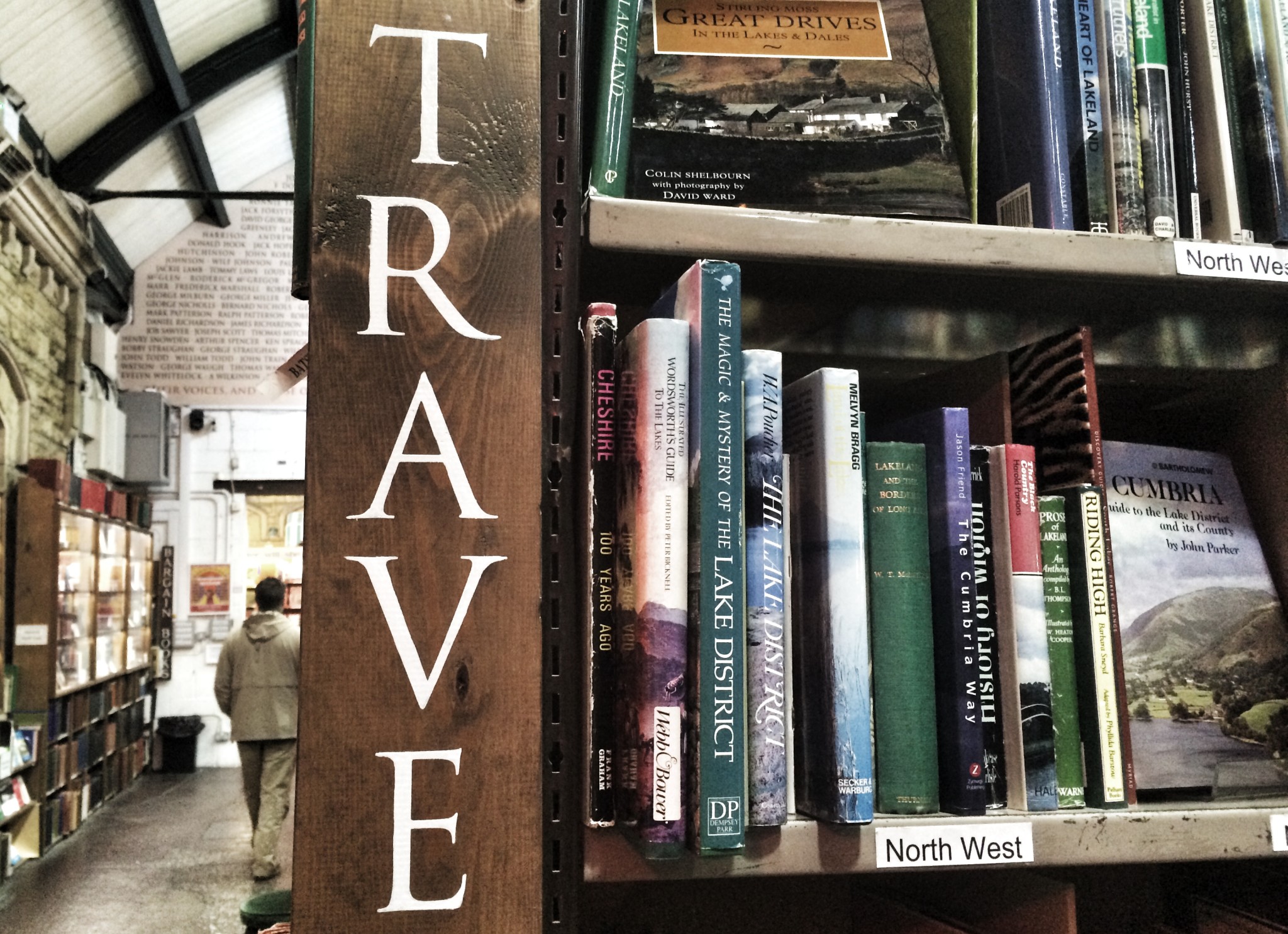 6. Head to a manor house or castle (and pretend you live there)
An English country garden and a glass of Pimms. Then, when no-one's looking, strut around like the Lord or Lady of the manor and pretend, for just a moment, that this place – with its manicured lawns, knights of old, and 20 bi-zillion rooms – is yours. Sweet.
Worth the trip: Two castles you mustn't miss are Bamburgh Castle in Northumberland and Berkley Castle in Gloucestershire. If you're after a relaxing afternoon at a manor house, then head to Barnsley House Hotel and Spa. The gardens are beautiful.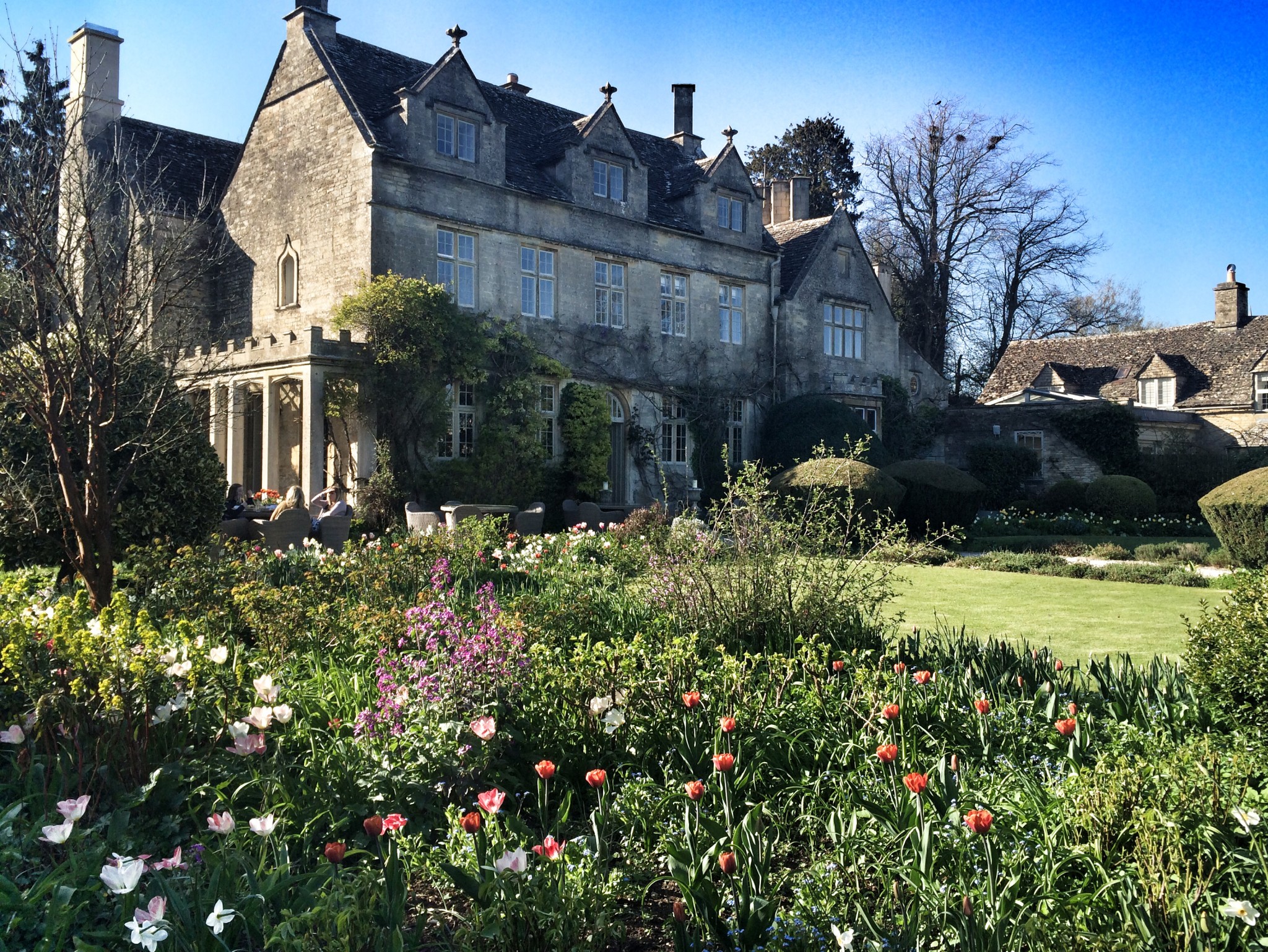 7. Bliss out on cream tea (and then spend the rest of the day trying to walk it off)
It's been scientifically proven that calories don't count on 3-day weekends. Which means you can find a traditional tea shop and chow down on clotted cream and hot fruity scones until the cows come home.
Worth the trip: The Singing Kettle in Dartmouth serves a cream tea exactly how it should be served, with china cups and saucers, and a silver tea pot. For a more modern twist, The Close Hotel in Tetbury delivers a contemporary scone and tea combo. And for a super-posh Kate Middleton style experience, it has to be The Goring in London.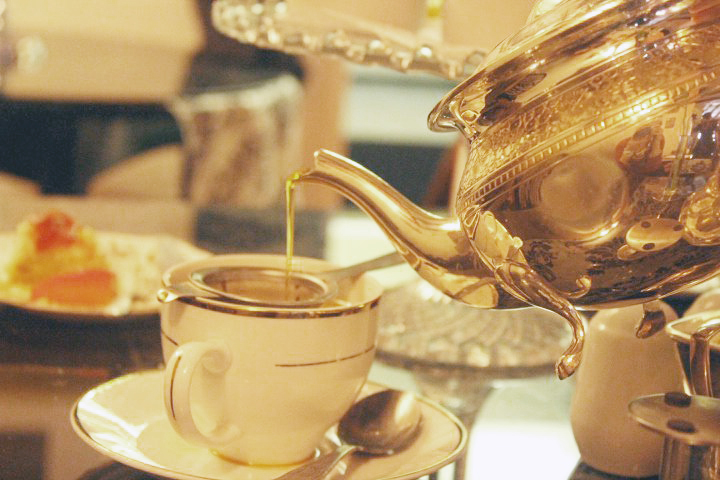 8. Hang out at a bird park (and scream like a child when the birds chase you)
Even if you're not a twitcher, a bird park makes a great day out. The WWT has 9 great bird parks around the UK to choose from; many of which have playgrounds and canoe safaris, as well as birds (for the adults, naturally).
Worth the trip: Slimbridge, in Gloucestershire, has heaps to flutter your feathers – exotic birds, otters, flamingos, plus a welly boot adventure playground. Another of my favs is Prinknash Abbey Deer and Bird Park where you can take a picnic and go ga-ga over the miniature donkey.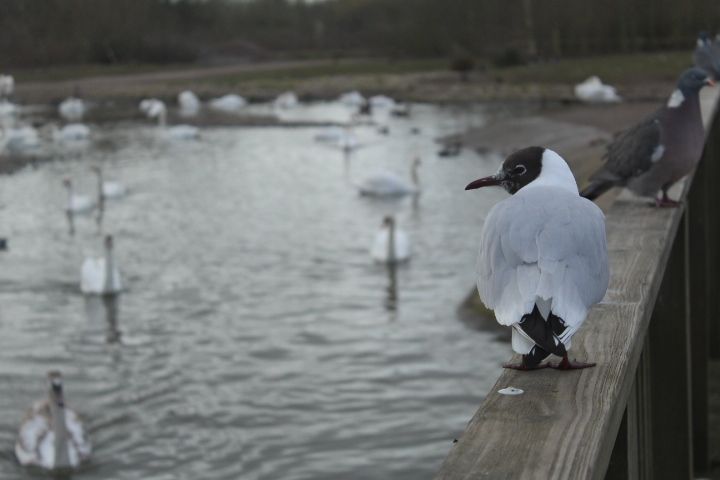 9. Find a 'to-die-for' view (and spend your entire time taking pics on your phone)
There's nothing better than a beautiful landscape, a crisp spring day, and you – uploading the damn picture to Instagram. I know; I do it too. But just for a moment, let's put our mobiles away and embrace the moment. There's unlikely to be wi-fi on that hill anyway.
Worth the trip: Walk the Jurassic coast coastal path in Dorset and you'll never be short of a view or six. Exmoor is also a beautiful part of the world to gobble up some natural beauty and wildlife. If Devon's beauty is your bag, then get down to South Devon for a spot of landscape loveliness.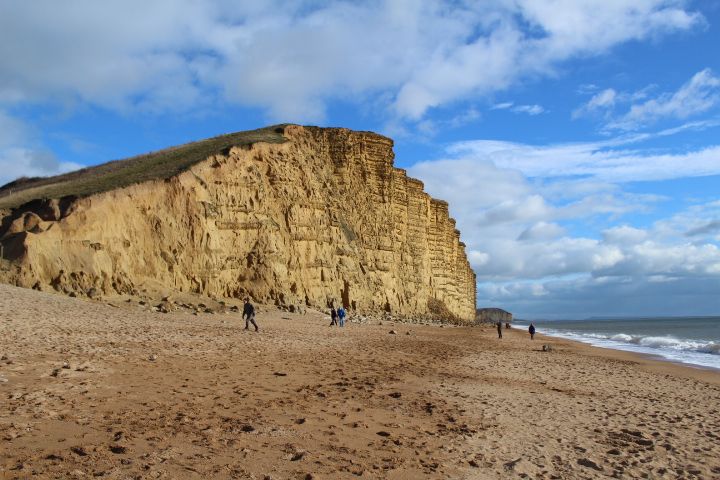 10. Take in a gallery (and nod as if you understand the deeper meaning of the art)
Art galleries. Us British usually stand there staring, trying with all our might to understand what the hell is going on. Then we'll chuckle audibly to affirm that we've 'got it' (when we haven't) and move on to the coffee shop to let our brain cells recover.
Worth the trip: Dartmouth has plenty of galleries stocked with 'not too testing' treats from local artists to enjoy, as does Dunster. Of course, there are the big hitters in London if you want a day in the big smoke.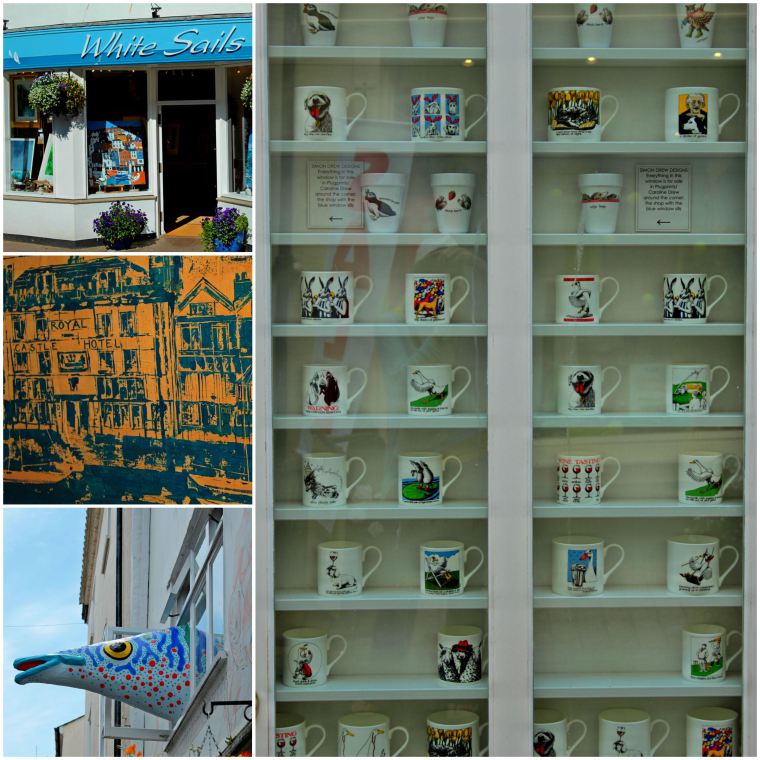 So that's been my 10 ideas for spending a very British 3-day weekend. Please share, if you like them. And remember to tell me yours in the comment below. I always reply.